Black Friday? Put a sock in it.
Deals. Offers. Mass consumption. Join ChattyFeet as they tell Black Friday to put a sock in it, by drowning out the noise with a feel-good charity campaign: Buy one pair of ChattyFeet socks and they will donate two pairs to Crisis to support homeless people in the UK. 
ChattyFeet's socks are anything but run of the mill! Perfect for both adults and kids who embrace playfulness – these soft socks feature unique characters inspired by the world of science, literature, art and even the royals. With over 40 designs, whoever you are buying for there is a sock character that will be their perfect match.
Henri Foot-Kiss *NEW
£8.50 on ChattyFeet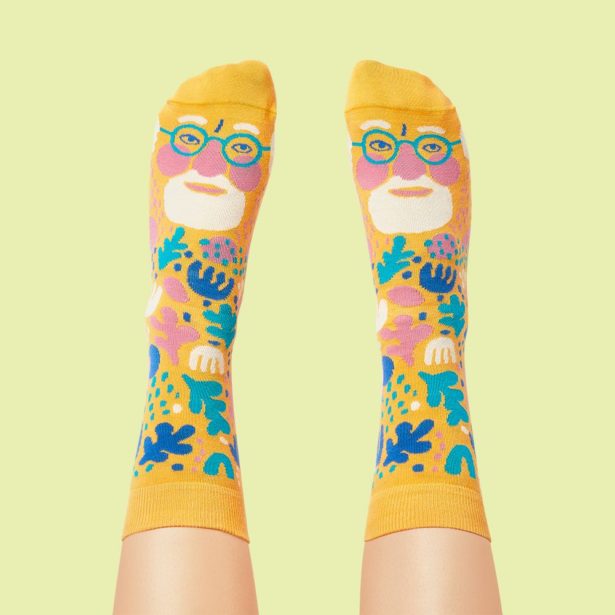 If you want to lead an artistic movement, your feet are the perfect place to start moving. Henry Foot-Kiss might just inspire you to cut up your old socks and turn them into a masterpiece.
There's an art to making a great impression, so if you're searching for gifts for art teachers, hue can't go wrong with these colourful art socks. Henry Foot-Kiss puts everyone in a painting frame of mind.
Chris Hadfeet
£8.50 on ChattyFeet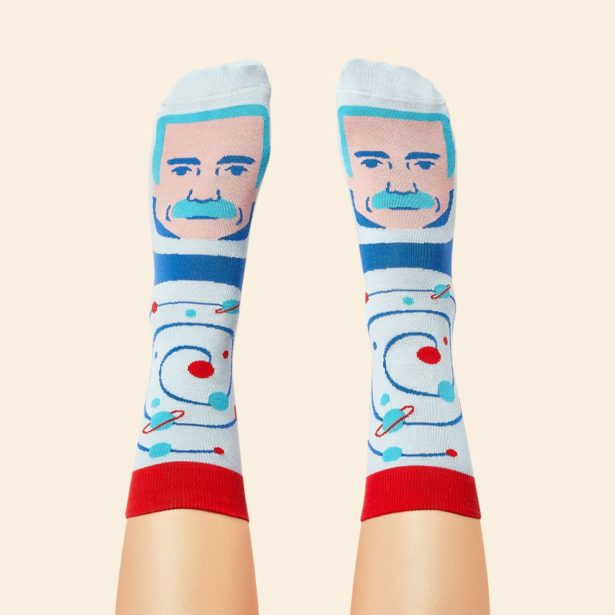 Time for a clear out, you need more space in your sock drawer. ChattyFeet's brilliant anklenaut, Chris Hadfeet, is ready to fill your life with star quality. We think you'll love these crazy socks to the moon and back.
Ready to embark on your first manned mission? These space socks are ready for launch. You could go for a spacewalk around your bedroom or beam your feet onto your next video call for a stellar performance.
Andy Sock-Hole
£8.50 on ChattyFeet