BioCare, leading supplements brand has 25% off its entire range which includes it's exclusive selection of gut-friendly/vegan supplements too – perfect for topping up your gut bacteria ahead of a festive season of indulgence.
To top it off there's free delivery on all orders too: www.biocare.co.uk/its-in-your-gut
FACEBOOK | TWITTER | LINKEDIN | INSTAGRAM
As an additional perk and as part of the Black Friday offer, the BioCare team of leading nutritionists are also offering free advice on the website between Friday 29th Nov – Mon 1st Dec, so you can ask nutritional bug bears or supplement SOS questions for free!
PROBIOTIC POWER
Chris Newbold, Head of Nutrition Strategy at BioCare says: "Modern lifestyles don't really support our levels of gut bacteria. Toxins in the environment, medicines like antibiotics, stress, poor diet and digestion can all impact their health and diversity. This is where a good quality live bacteria supplement may help as another easy source of good gut microbes."
BioAcidophilus Forte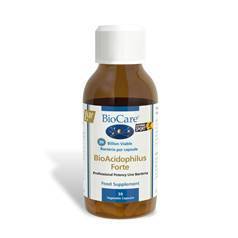 High strength, 30 billion, clinically researched LAB4 live bacteria, per daily intake.
Informed Sports testing approved for WADA (World Anti-Doping Agency) banned substances.
Best for high strength daily support, alongside antibiotics or post sports.
Everyday BioAcidophilus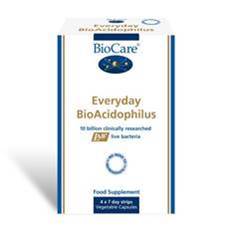 10 billion, clinically researched, LAB4 live bacteria in blister strips with no need for refrigeration.
Convenient for 'on the go' use – keep in your bag
or on your desk. Best for daily support, or when traveling or on the go.