AWARD-WINNING ARTIST SARAH MUIRHEAD RELEASES AFFORDABLE ART FOR SALE …
Sarah Muirhead, winner of the 2022 Karen Walker Young Artist Award and the John Dalton Award 2022 has released five high-quality Giclee Prints. These limited edition prints offer an opportunity to buy an original, signed piece of art at a very affordable price.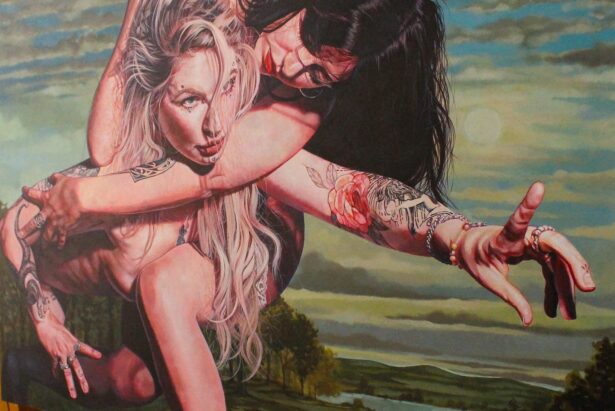 These Giclee prints are perfect for blowing someone away with a present of an original, intriguing, piece of collectable art. These are certainly gifts you won't find on any high street!
Great too, if you just want to start collecting art for yourself.
About Sarah Muirhead
Edinburgh-based Muirhead, a graduate of Edinburgh School of Art, is known for her dramatic figurative works.
She is an exciting talent who has exhibited in New York, Edinburgh, and London. Her work is included in many private collections, and public buildings such as Oxford University and The Leith Theatre.
BBC's Kirsty Wark describes Muirhead as a rising star, "the wonderful humanity of her work is incredibly mature. She is a figurative artist who concentrates on every line and crease and blemish and displays an empathy with her subject."
And Natalia Juruk Deputy Editor of Beautiful Bizarre Magazine says: "Her ability to capture the human form in sublime and unconventional ways is heightened further with her characters living just outside the mainstream world, creating a spectacle of dancers, tattoos and other forms".
From the artist herself
"Art provides an environment to explore all things taboo. It's as if the materials used to describe flesh and blood translate the subject matter into something academic, and therefore acceptable."
"I've always loved the juxtaposition of wandering through immaculate, quiet gallery spaces and churches with sex and horror all over their walls. This idea is a thread through most of my work. I want to identify it in my work and own it.
"I am a professional voyeur, but then, so are all artists."
Limited edition prints are genuinely collectable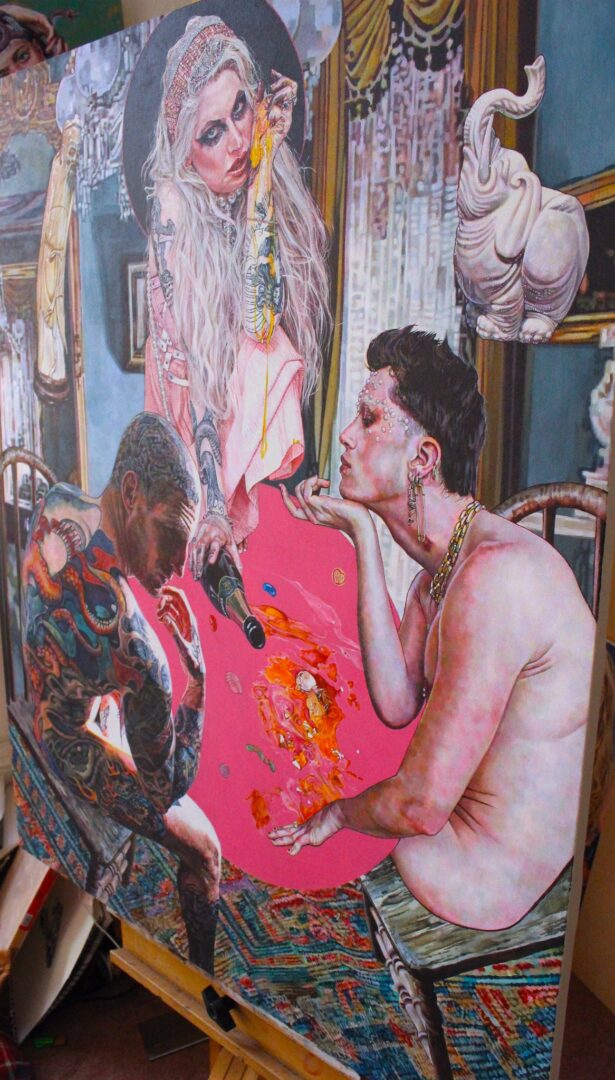 These Giclee Prints are completely different from the poor quality prints you'll find on any High Street. They're a wonderful opportunity to start collecting art and supporting the work of independent, living artists.
Here's what the experts say:
Katherine Oliver, Ad Sales Programme Curator at The Royal Academy
"everyone can enjoy and buy art in an affordable way… the key is to choose something you love and buy with confidence." She continued, "it's better to settle on a good example of this type of work from an
exciting emerging artist than to skimp and save to buy something second rate from someone better known."
"There is great satisfaction in supporting the next generation of artists."
Christies
As Christies say "a print is more than just a copy of the original. Fine art prints are something else, they form a close collaboration between the artist studio. Printers, the people who work with artists to produce an edition, are highly skilled technicians and are often artists in their own right."
Amanda Sims of The Architectural Digest
"When it comes to art [1], the word "print" can mean a lot of things. First, there's the real deal: lithographs, woodcuts, screenprints, and the like …So each one of their "prints" is considered an original work of art.
If you can afford this kind of print, they're amazing pieces to display and collect and you'll be supporting storied artforms in the process."
What is a Giclee Print?
You can buy Muirhead's work on SarahMuirheadart.com