Argan oil skincare and wellness company DOUVALL'S …
Wonderful products for sporty healthy adults including their hero product, 100 %
pure organic first cold pressed Argan oil that not only hydrated
it's a great after sun solution too. The multi tasking 5 in 1
wonders of douvall's Argan oil means men and women can use it as
well as children ( less products to travel with ) and can be used as a
moisturiser for face and body, treatment and serum for hair, onto
cuticles for nails and in the bath or as a soothing aftersun .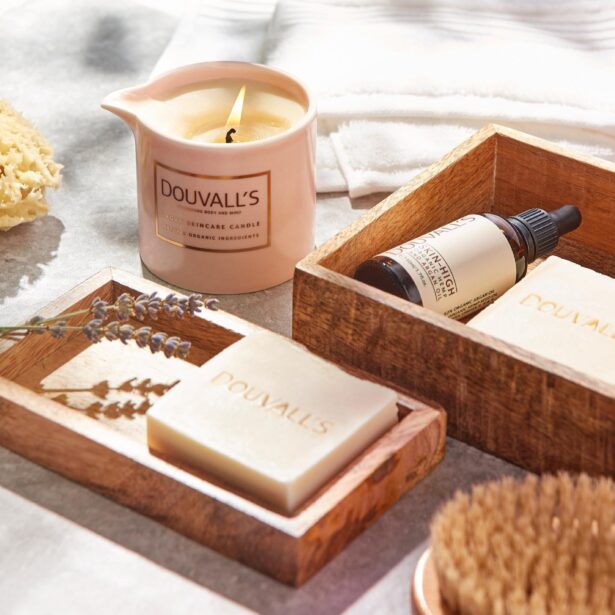 Please visit the following url for info, for ideas, for uses, product combos and of course to buy all the products,
www.Douvalls.com !
Here is a little more info on them,
Luxury Organic Argan selfcare range
Responsibly sourced and committed to giving back
cruelty free
U.K. based – worldwide shipping
The answer is simpler than we thought! Start your Argan love story with Douvall's.
Argan Oil "It's simpler than we thought"
Organic Argan oil, moisturiser can be used for face, body, hair and nails.
Argan Oil is a natural, 100% organic, chemical free beauty marvel that really works.
Produced from the Argan tree in the semi deserts of Morocco, Argan Oil has been used by Moroccan women for centuries for it's nutritional and cosmetic benefits.
Commonly referred to as "Liquid Gold" or "The Gold of Morocco", Argan Oil is an incredibly rich source of Vitamin E and essential fatty acids. It has astonishing healing, conditioning and age-defying properties to keep your skin and hair nourished and revitalized from head to toe. Argan Oil is not only a "super food" for the face and hair but for the whole body.
also on twitter @Douvalls