Are your feet ready to party?
Footner provides an expert guide to getting your feet prepped and ready to party all the way through to the New Year!
It's time to dust off those dancing shoes as party season is back! It may have been a while since your heels and sparkle had the chance to shine, but whether you're hitting the dancefloor in a club, hosting your own kitchen disco, or you've simply got Strictly fever, it's time to get your feet party prepped.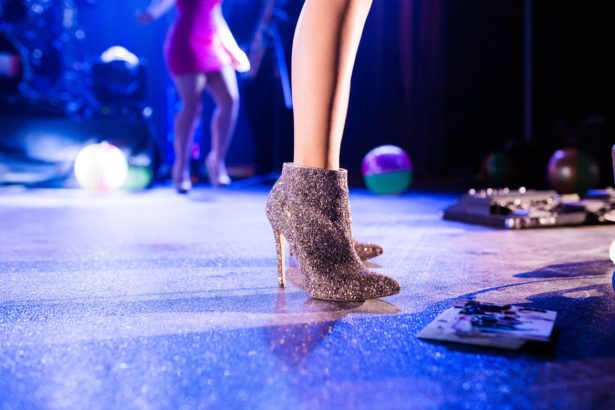 Once Summer is over and Winter draws in, our feet are less "on show", and often forgotten about tucked away in our boots, until that first Christmas party invite ping. It's then that you realise dry and cracked feet in your strappy sparkly sandals is not the look you were going for! Follow our step-by-step guide from expert podiatrist Dina Gohil to get your feet looking and feeling great all Winter long…
Step 1 – Perfect Party Feet Prep
Give your feet the pampering they deserve as they have a lot of late nights ahead spent tottering around in heels and dancing, lots of dancing.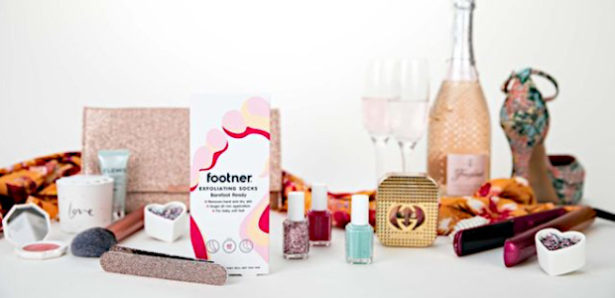 Step out with confidence in fresh and preened feet by removing dry, dead skin with the ideal at-home pedicure treatment Footner Exfoliating Socks. Pop them on and relax for 60 minutes, and within just 7-10 days any hard, dead skin on your feet will have peeled away, revealing a layer of soft, smooth and rejuvenated skin beneath. Not to be confused with moisturising socks, Footner Exfoliating Socks contain Alpha Hydroxy Acids (AHAs) which help loosen dead skin whilst moisturises in the formula condition the feet. This is the perfect product to use alongside a facemask while cosying up on the sofa and will leave you ready to strut your stuff with style and confidence as you head out this festive season.
As much as we like our feet to be warm and cosy over the Winter months, it also creates the perfect conditions for issues including fungal nails, so now is also the perfect time to pay attention to your nail care and address any concerns. This can easily be treated with an over-the-counter treatment like Nailner 2in1 – which uses a dual action, one to treat the nail and one to brighten, allowing you to be peep-toe ready. If the problem is more serious, please seek help from a podiatrist – there is nothing to be embarrassed about.
Step 2 – Dancefloor Disco Diva Prep
To keep you dancing as long as possible, follow these simple exercises that will help prepare your feet to be the last ones on the dancefloor.
Calf raise with splayed foot:- you may use the wall to help keep your balance, remember to keep your feet shoulders width apart. Ensure your toes are pointing outwards and then lift your heels up and down. There are many benefits to this simple exercise – some of them are; increases ankle stability and strength, helps prevent injury, improves lower body performance and helps build calves in size.
One legged squat:- you may use the wall to help keep your balance, then stand on one foot and bend up and down by bending your knees. This exercise also helps build strength and stability to your lower body which helps your knees and ankles.
Towel and toes:- Use a towel at home, squeeze your toes to lift the towel up and then let it go, when you let go make sure to stretch your toes out as much as possible. These exercises help the flexibility and strength of your tendons in your feet. Helps improve stability, strength and can prevent injury.
Now for the finishing touches and time to show off your revitalised feet in the season's hottest nail trends. One of my favourites to add a little extra sparkle is Lena Breathable Halal Nail Polish in Glittering Gown – a bright pink base with flecks of gold, silver, purple and red to really dazzle. Lena polishes are brilliant as they are breathable, water permeable, halal and vegan friendly.
Step 3 – Post-Party Pamper
It's the morning after the party and your feet feel tired and partied out suffering with a 'high-heel hangover'. Reward them for all their dancing efforts with a little post-party TLC. Try CCS Foot Cream or Heel Balm – the best kept Scandi beauty secret used by podiatrists like myself for over 40 years. The Swedish formula contains urea, a moisturiser naturally occurring in the human body which helps reinvigorate the skin and keep it soft and supple.
It's also worth giving your feet a little stretching session post-party as with 25% of all the bones in the human body located below the ankle and there being more than 100 muscles, tendons and ligaments in each foot, these can get tight and tired after constant use. Wearing high heels can not only damage your feet but can also cause your calf muscles to become tight. Stretching these out can aid healing by keeping blood flowing within your legs and feet, and can help reduce excess fluid and swelling in the lower leg. You can do this by moving the foot up, down, left and right and in circular motions, repeat this for 90 seconds and then change leg.
Enjoy the party!