Amphora Living: How CBD May Help You Achieve Wellness Naturally
( 20% Off All CBD products code is RUGBY20 )
What is the CBD Wellness?
With CBD becoming legal in the UK, its popularity has also risen tremendously. What's more, a UK study published in 2019 discovered that CBD oil users that year hit 6 million, and that's just in the UK! More and more health-conscious Englishmen are looking to CBD infused products to enhance their lifestyles. You may be wondering if CBD is suitable for you; I will also share my personal experience with CBD.
Experts from the World Health Organization (WHO) agree that CBD is safe for our consumption. There are currently several CBD products in development as medical products to aid numerous ailments, including anxiety, schizophrenia, and chronic stress. I especially like CBD Wellness (or wellness in general) because it is defined on your own terms. We are all unique, and we all have different lifestyles, habits, ailments, etc. You get to determine what wellness is for you. Is it to sleep better? Clear up your skin? Maintain tranquillity? Whatever your personal wellness goals are, CBD may be the solution you've been searching for.
#AmphoraLiving
Infused Amphora's CBD products are one of a kind. They offer a wide range of CBD wellness products with Vessel powered technology. I particularly admire their effects-based formulations, INSPIRE, MEND, PEACE, ZZZ.
Amphora's CBD Vapes are nicotine-free and pesticide-free. Among their other highlights are:
– 20% CBD distillate sourced from 100% organically grown hemp
– Does not contain Vitamin E Acetate, PG (propylene glycol), VG (vegetable glycerine), or MCT (medium-chain triglycerides) oil.
– Non-intoxicating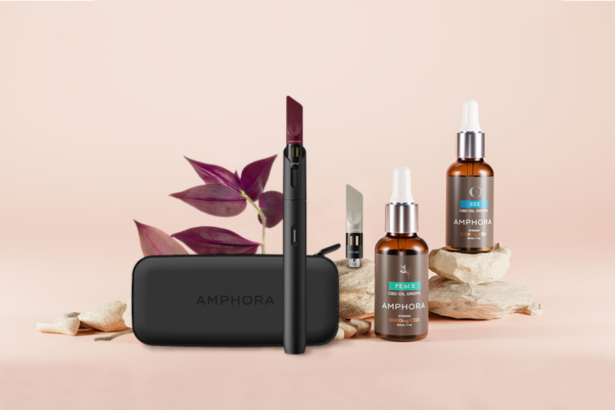 Their CBD Tinctures are made with no unhealthy additives at Infused Amphora. Other features include:
• 99% pure CBD extract, sourced from 100% organically grown hemp.
• Plant-sourced terpenes for maximum cannabinoid effect
• MCT Oil (Medium-chain triglycerides) for quick absorption
Here are a few wellness goals Amphora's CBD Infused products may help you with:
• Creativity. We all need a creative spark every now and then, as our desire to create is what makes us human. If you find that you're staring at a blank page, not knowing where to start, reach for INSPIRE for a creative boost.
• Stress. No one likes the feeling of dread, and some have it worse off and suffer from chronic stress. To help you achieve wellness, you may wish to put your mind at ease with PEACE. Having a calmer mind may help improve your mood and do the things that excite you.
• Sleep. A good nights rest may be the most vital aspect of a good wellness routine. If you wish to unwind and relax before a good night sleep, look to Amphora's ZZZ collection. Their high-quality CBD is formulated to help calm your body for uninterrupted sleep.
• Relief. Mind and body go hand in hand, so think of CBD as a double-edged sword. Infused Amphora's MEND CBD oil was designed with pain relief and tension release in mind to help soothe your body. If you're looking to enhance your physical wellbeing, CBD may help provide pain relief.
"Using Amphora CBD products has provided me with a consistent feeling of centeredness. I am more connected each day, and I am less anxious and working with increased concentration. I also find that I'm finishing work earlier because I use my time more effectively. It's a pleasant feeling to rest and de-stress with Amphora's range of CBD products. I am also using my vape in an outdoors setting as I'm an avid hill walker. I'm finding I'm better placed to appreciate my surroundings. The scenery and the people I love." InTouch Rugby Editor-At-Large…. (roaming editrions)