NEW Got 2 Glow Baby Finder available now, £14.99srp, 5+
The Got2Glow Fairy Finder you know and love is back in an adorable new size, with 20+ virtual baby fairies to find. Your Got2Glow Baby Fairy Finder lights up as it detects virtual baby fairies around you, follow the lights, sounds, and directions on screen to find all the baby fairies!
Numberblocks Number Fun – GOLD AWARD in the MadeForMums Toy Awards 2022 – Best educational/learning toy under £25
Numberblocks Number Fun, £24.99srp, ages 3+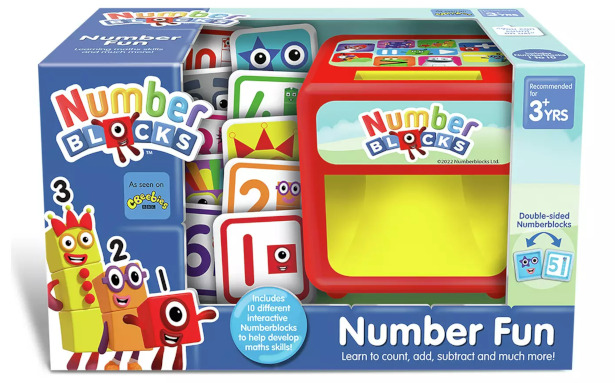 Numberblocks Number Fun helps kids to see how numbers work and allows them to master a new key maths skill with every adventure. Join the Numberblock with 8 fun activities, including Meet the Numberblocks (1-10) insert a Numberblock and find out some fun number facts. Let's play hide and seek! Find the correct Numberblock and insert into the cube and help Blockzilla.
Available from Smyths , John Lewis , Amazon and others.
Marvel's Spidey and His Amazing Friends Flip and Jet – GOLD AWARD in the MadeForMums Toy Awards 2022 – Best toy vehicle under £25
Marvel's Spidey and His Amazing Friends Flip and Jet, £14.99, ages 3+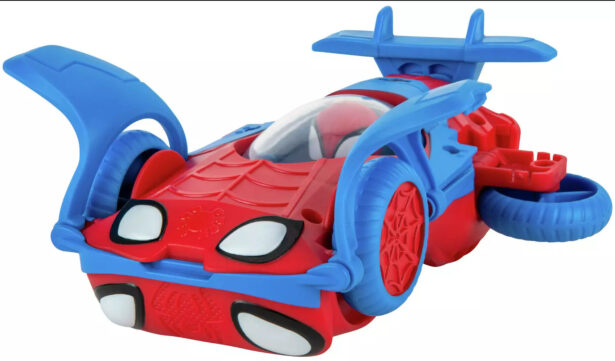 Look out: here comes Spidey and His Amazing Friends Flip and Jet. Even if he's low on webbing, Spidey can still save the day with this incredible transforming vehicle. Race to the crime scene in the Spidey
Car then transform into the Spidey Jet to fly like a streak of light. Just rotate the cabin in both directions while Spidey spins inside the cockpit. Transform back into the Spidey Car and take a victory lap on its free wheels once you've saved the day.
Spirograph Mandala Patterns – SILVER AWARD in the MadeForMums Toy Awards 2022 – Best art/craft toy or kit
Spirograph Mandala Maker, £24.99srp, 8+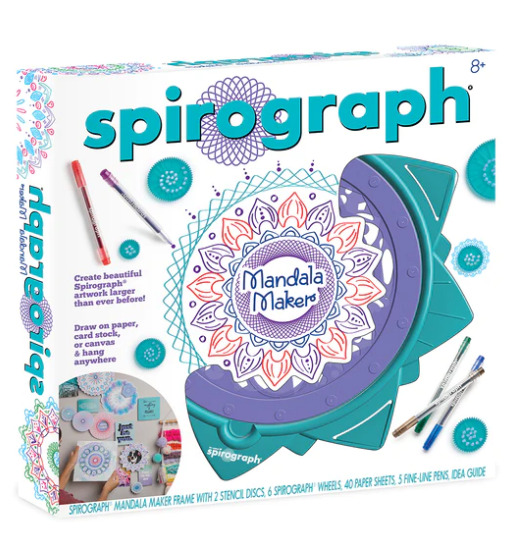 Calling all aspiring artists! With the Mandala Maker, you can create mandala designs with Spirograph!
This amazing drawing tool includes traditional Spirograph rings in the centre of each of the interchangeable mandala wheel. Lock your paper into the frame and start designing.
It's easy, just rotate the wheel in the frame to perfectly advance your wheel to create inspiring mandala designs!
Hasbro Twister Splash game by WowWee – BRONZE AWARD in the Made For Mums Toy Awards 2022 – Best outdoor toy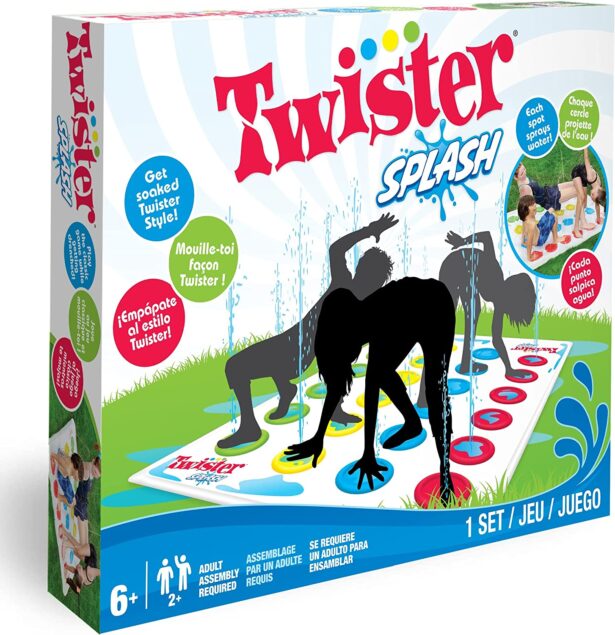 Hasbro Twister Splash Game by WowWee – £19.99srp, 6+, Aldi, B&M, Frasers, TJ Morris (Twister only), Bargain Max, Studio, Tesco and The Works
Play the classic game of Twister while getting drenched! Everyone can have loads of fun playing this easy and simple backyard version of Twister with a splashy twist. Give the spinner a whirl and make your move. Right foot red, off to a good start. Left foot green, you've got this. Each spot on the Splash Mat sprays water! Cover the spots with your hands or feet and watch water shoot out the others!6+
Avastars Fashion Dolls, £22srp, 6+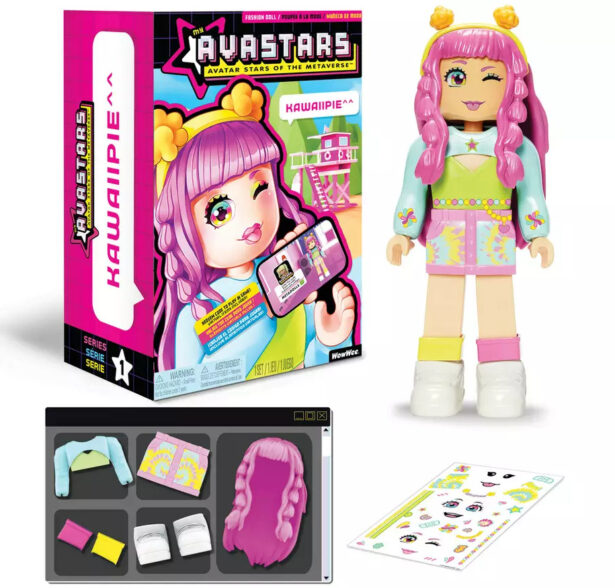 Introducing My Avastars – fully customizable fashion dolls that bring the fun of creating a digital avatar to real life! Each doll comes with 2 totally fab 'fits, adorable hairstyles, and reusable stickers to customize the whole look from head to toe 💁‍♀️
SURPRISE OUTFIT INCLUDED: Each pack includes 2 outfits, one signature outfit and one surprise outfit. There are 2 possible surprise outfits, including new fashion pieces and stickers for even more looks.
WHAT'S INCLUDED. Open box to reveal 1 My Avastars 11 Fashion Doll, 1
signature outfit, 1 wig, 1 surprise outfit, 50+ reusable stickers, and 1 collector card.
Star Wars Micro Galaxy Squadron Assault Class Millennium Falcon, £39.99srp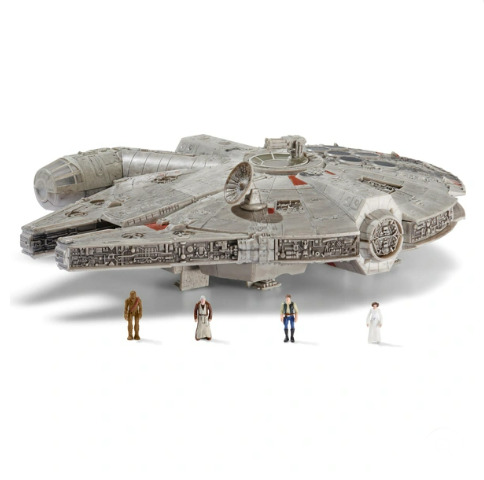 Make the jump to lightspeed with the Star Wars Micro Galaxy Squadron Millennium Falcon. Featuring incredible details and authentic scaling, this legendary CORELLIAN freighter is the absolute centerpiece of any Rebel fleet. This iconic vehicle is loaded with features including: opening cockpit, rotating cannons, retractable landing gear, light up thrusters, motion activated sounds (batteries not included), and much more.
Vehicle also includes articulated 1″ HAN SOLO, CHEWBACCA, PRINCESS LEIA, and OBI-WAN KENOBI micro figures, compatible with any Star Wars Micro Galaxy Squadron craft. Collect the entire Star Wars Micro Galaxy Squadron vehicles, and fortify your fleet. (Each sold separately and subject to availability.)
Key Retailers: Smyths, The Entertainer, Amazon, ASDA, Hamleys, Selfridges, Hamleys.
Ages: 8+
Pokémon 6" Articulated Figure Assortment
Train and display this Pokémon Select Super Articulated Figure. This assorted 6-inch figure is highly detailed and features over 15 points of articulation. It also includes a special posing arm accessory for dynamic display. Boxed in the Select Series' signature black and silver packaging, this figure
looks like it flew right out of the Pokémon Animated Series. Team up with this figure and build the ultimate Pokémon Select team.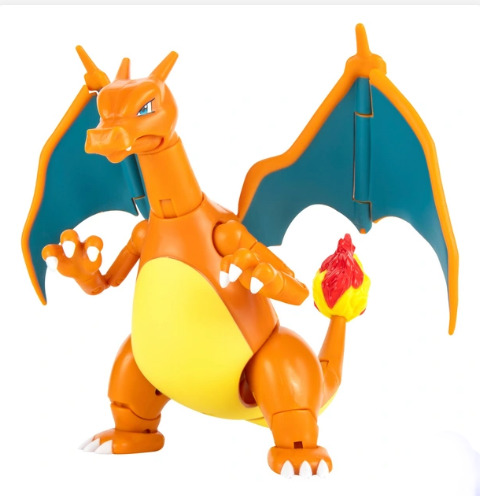 Officially
licensed Pokémon product from Jazwares. Includes: 6-Inch Pokémon Select Super-Articulated Figure and Posing Arm Accessory RRP Price (£) 21.99srp Retailers: Smyths, Game, Toymaster, The Range, ABGee, B&M, Bargain Max, Amazon.