AlcoSense Xmas Gifts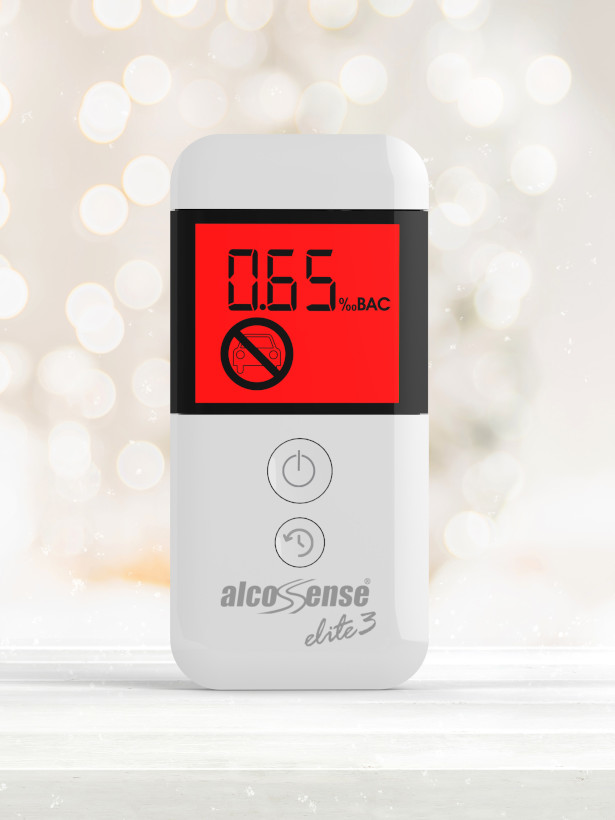 This Christmas, watch your alcohol intake as it's easy to drink too much at this time of year – only to get behind the wheel the next morning and drive with alcohol in your system. One in five drink drive convictions happen 'the morning after' and some of us have been drinking a bit more recently whilst stuck at home during lockdown! Alcohol slows your reaction time, affects judgement, reduces concentration and inhibits co-ordination – increasing the likelihood of an accident.
The Three Wise Men: AlcoSense Excel, AlcoSense Pro and AlcoSense Ultra
The three wise men of AlcoSense fuel-cell breathalysers could guide you this Christmas. The AlcoSense Excel (£99.99), AlcoSense Pro (£149.99) and AlcoSense Ultra (£249.99) are extremely accurate, helping you to know when alcohol has cleared your system. One of these could be a life-saver for you, your passengers or other road users and pedestrians. Available from Amazon.co.uk, Halfords and alcosense.co.uk
AlcoSense Elite 3
Alternatively, the NEW AlcoSense Elite 3 breathalyser (£69.99) features semi-conductor sensor technology for unrivalled accuracy at this price. Designed in the UK and easy to use, it fits in the palm of your hand and gives your alcohol reading in seconds. Simply turn it on and insert a blow tube. Then blow through the device for approximately six seconds until it beeps. A few seconds later your blood alcohol content will be shown.
Available from Halfords, Amazon and alcosense.co.uk