Is He Concerned About Air Polutants and the effect on his skin…. check out these products >> Heath | London… FACE WASH, HAND SALVE, CREAM SHAVE… www.heathlondon.co.uk
For great skin and a smoother shave. Pioneering formulations that deliver results fast & without fuss. Made in England.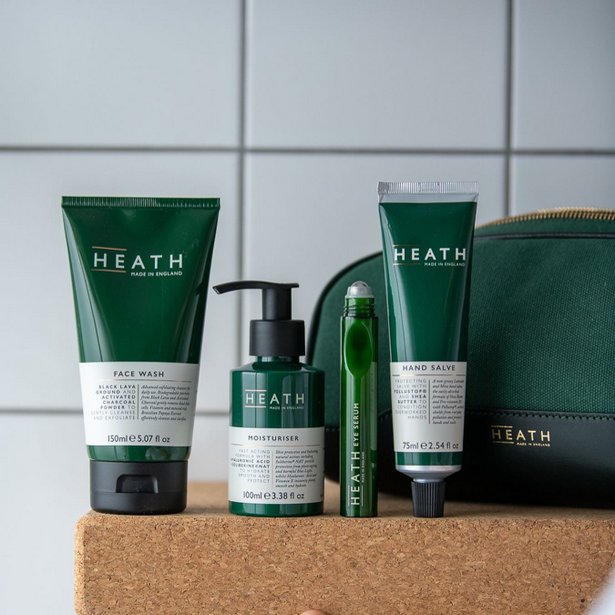 Heath was founded by a father-and-son team after discussing what they really wanted from a grooming regime after a game of squash. They found that they both wanted products that were simple to use, reasonably priced and well-designed. They had to have great formulations and great fragrances too. And there was the challenge. The result is Heath. A new British brand. Contemporary whilst appreciating tradition, and not defined by age. Our Heath Hand Salve is a non-greasy salve which protects hands from the ageing effects of pollution and hard work, and has been designed with a refreshing mint and lavender fragrance – perfect for men who need to soften dry skin.
FACE WASH
Advanced exfoliating cleanser for daily use.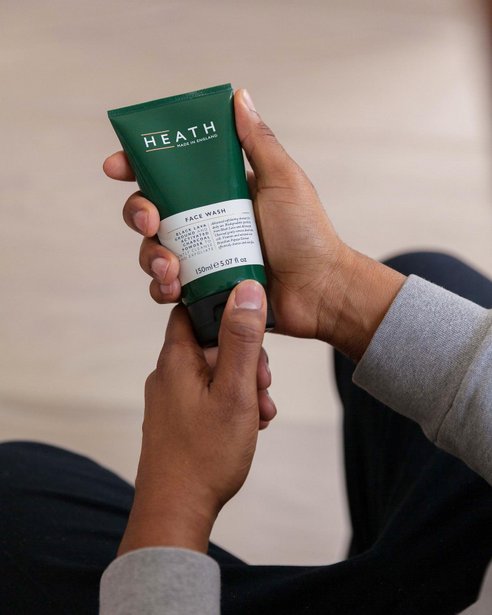 HAND SALVE
Moisturises and protects dry, overworked hands.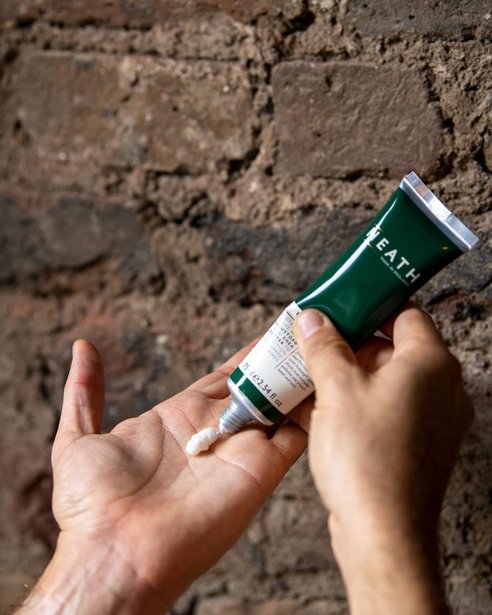 CREAM SHAVE
A unique blend of 9 soft and hard soaps to provide the ultimate shaving experience.
More products at :-www.heathlondon.co.uk