Again please note >> THIS IMPORTANT PRODUCERS RANGES SELL OUT VERY FAST
>> BUY NOW WHILE YOU CAN AND ALSO BECAUSE OF POTENTIAL DEMAND OUTSTRIPPING SUPPLY >> Daddy Pamper Day Pack > soapopolis.com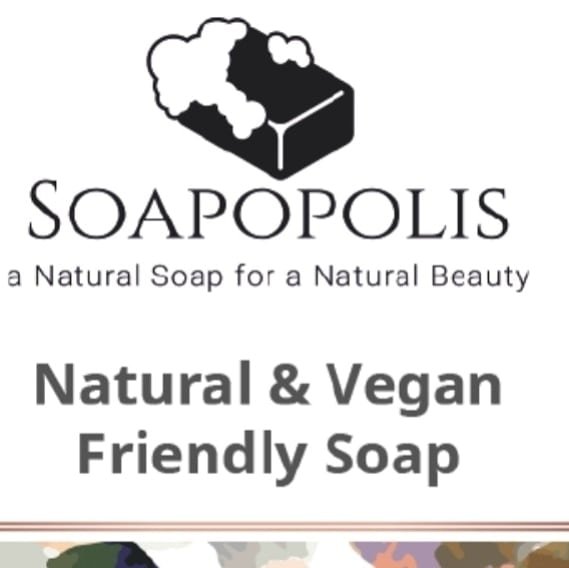 Daddy pamper day pack, we all know men don't always admit they like to be pampered but more and more use the products,…
This exclusive Soapopolis pack contains 1 Soapopolis handmade natural soap, 1 peel off mask and 1 tin of handmade eco soy wax and 1 burner, some mini toiletries, a bag of muscle therapy bath salt. The whole gift is less than £12 excluding postage.
This is such a big hit with dads (even though many will never tell you this). The main thing is that natural products are in high demand and Soapopolis are 100% natural and vegan. Absolutely no Toxin, no Paraben, No glycerine, just the good stuff
All soaps and wax melts are handmade by the owner so it will be unique.
Daddy pamper day pack….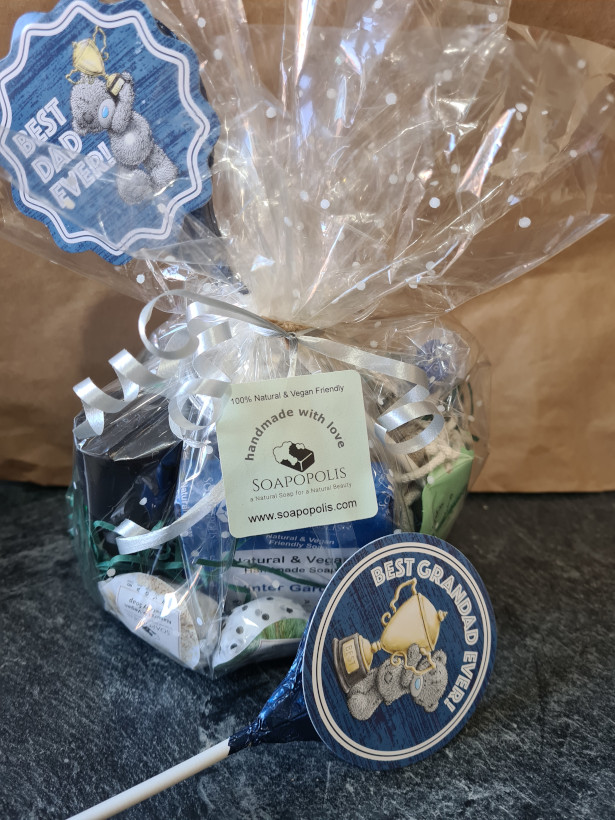 £11.50 excluding postage for a unique Father's day pamper kit
1 "Winter Garden" natural handmade soap (Minty and fresh fragrance)
1 burner
1 tealight candle
1 handmade natural soy wax melt
1 sachet of muscle therapy bath salt
1 peel off cleansing mask
2 mini toiletries
2 mini handmade natural soaps
1 happy father's day card
This is such a bargain, and dads will be surprised at how good these handmade soaps are, they do not contain any chemicals, nor toxin, nor paraben, nor glycerine, just natural ingredients.
And all the packaging is eco friendly. It is unique, natural and good for the environment …. So not only you will help daddy to feel good, to look good but also you will help the environment