IT'S BANANAS by McMiller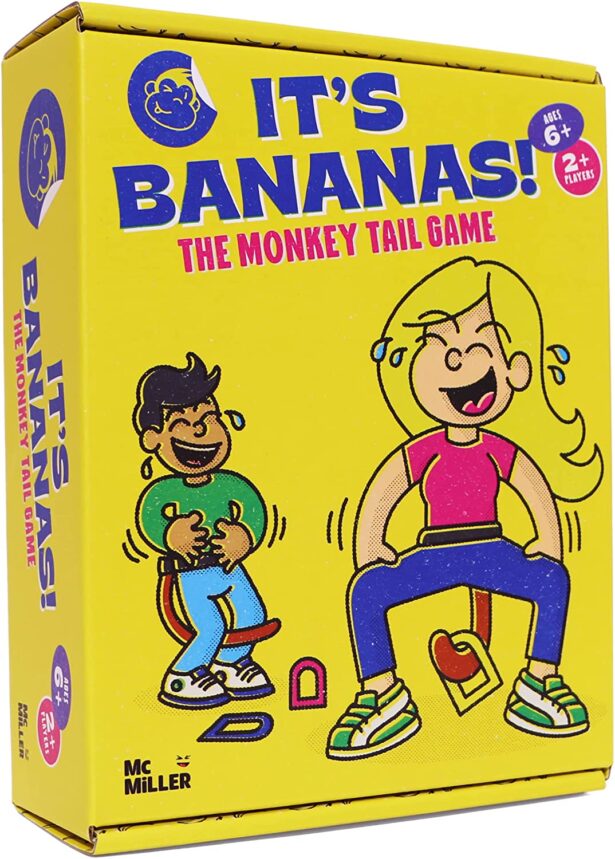 It's Bananas is the hilarious new party game for kids, teens, and
tipsy adults. Split into two teams, and compete in a series of monkey
challenges. The team with the most bananas wins! It's Bananas is the
viral sensation – _with over 50 million TikTok views_. Just spin the
spinner, see where it lands, first to lift the hoop wins the banana
token! Lots of active fun to keep your friends, family, and kids
laughing – great for a kids birthday party! Gameplay lasts 10+
minutes, is for 6+ years, and takes 2+ players, making Its Bananas the
ideal game for large groups, dinner parties, game nights, caravans,
thanksgiving fun, family gatherings, and Christmas. JAM PACKED with
everything you need: two inflatable monkey tails, two belts, six
hoops, six stands, a spinner, five banana tokens and a funky monkey
playlist to get you in that squatting mood!
£23.99
See more & buy @ :- www.amazon.co.uk/Bananas-Monkey-Game-Teens-Tipsy