Check out this range of Advent Calendars…. exclusively available on Amazon…
We all have different skin needs and wants, which is why this year no matter which loved one you are buying a calendar for, they can choose from either a standalone 12 day Dove calendar with beauty treats, or three cross branded calendars with favourite high street heroes brands such as Dove, TRESemmé, Radox, Lynx and more.
The calendars have been created with no unnecessary plastic to honour the brands' commitment to using recyclable materials as much as possible. All calendars will be available now and exclusively available on Amazon.
Dove Gently Nourishing Calendar Gift Set, £20, Amazon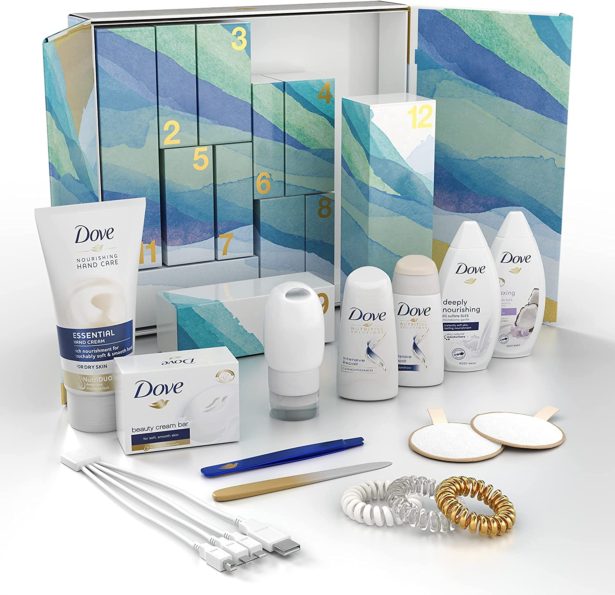 For those wanting to countdown to Christmas in style, the Dove Gently Nourishing Advent Calendar is back and better than ever. The 12 day calendar unveils a treat behind each door, including fan favourites such as the classic Beauty Cream Bar, Intensive Repair Shampoo and Conditioner, Hand Cream and Body Wash, amongst other exciting items such as a travel bottle, tweezers and a multi-charge cable – the perfect gift for a beauty junkie!
24 Days of Discovery, £40, Amazon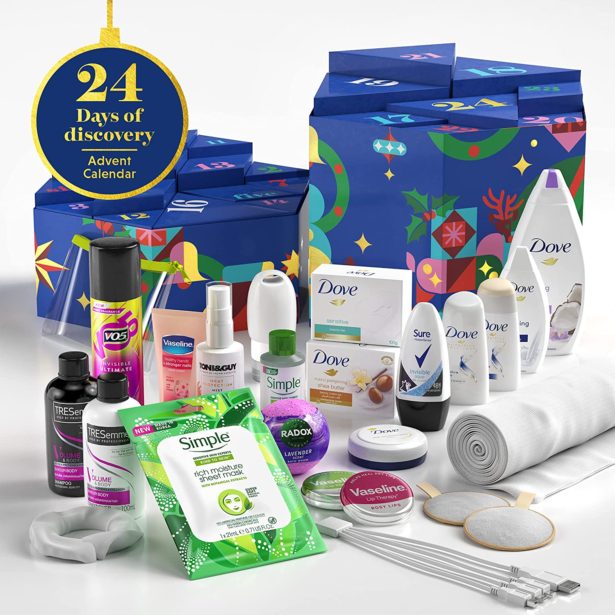 The 24 Days of Discovery calendar is filled with beauty classics from a full size Dove body wash, to TRESemmé's Volume & Body shampoo and conditioner, a Simple sheet mask and a Toni & Guy heat protector hair spray, alongside other goodies such as a lightweight towel, reusable cotton pads and a multi-charge cable. Whether your loved one is beauty obsessed or deserves some self-care time, this calendar is the perfect gift.
24 Days to Explore, £40, Amazon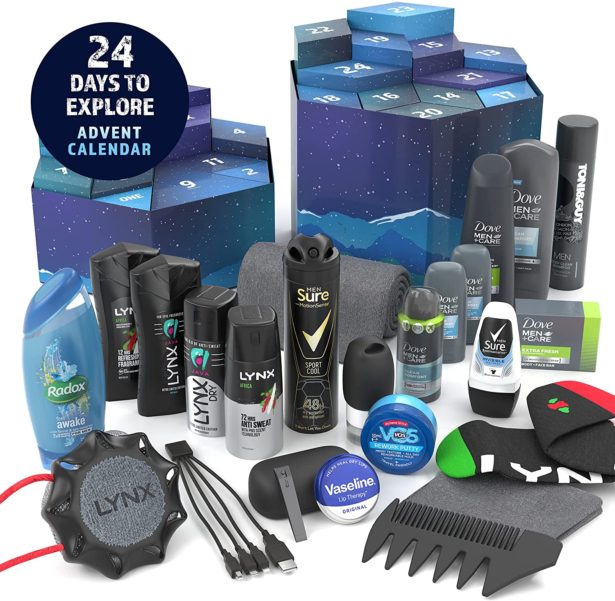 Delve into the 24 Days to Explore calendar and you'll find male grooming favourites including Dove Men+Care body wash, Lynx anti-perspirant, V05 hair putty and Toni & Guy deep clean shampoo, as well everyday essentials such as nail clippers, a comb and socks. There'll be no excuse for your loved one not to look and feel amazing after receiving this calendar.
12 Days of Xmas, £20, Amazon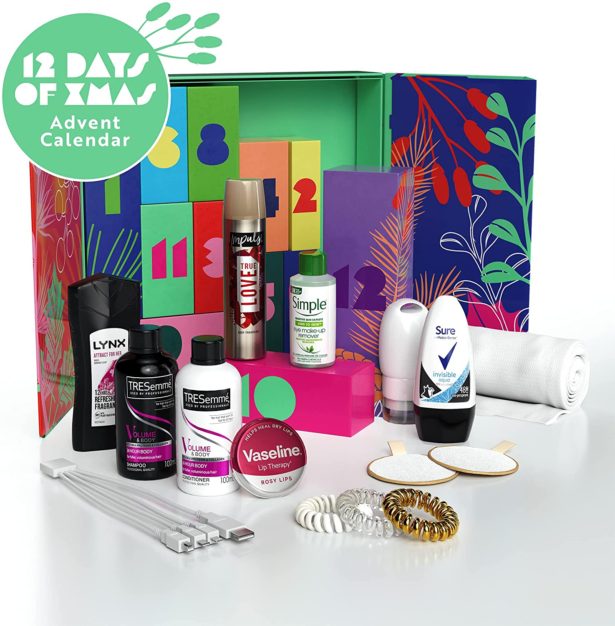 This colourful 12 day countdown to Christmas will be sure to get the excitement flowing for teen beauty lovers, with doors opening to reveal goodies such as Sure anti-perspirant, Simple eye makeup remover, Impulse body fragrance and TRESemmé's Volume & Body shampoo and conditioner, alongside reusable cotton pads, hair bobbles and a face towel. There's no better way to start counting down the festive season.