Made for Action, Outdoors & Travel! PNY 4 IN 1 LENS KIT & THE OUTDOOR CHARGER >>>> www.pny.eu/en/
FACEBOOK | TWITTER | TWITTER PRO | YOUTUBE | LINKEDIN | INSTAGRAM
The Lens Kit 4-IN-1
Improve your smartphone pictures with The Lens Kit!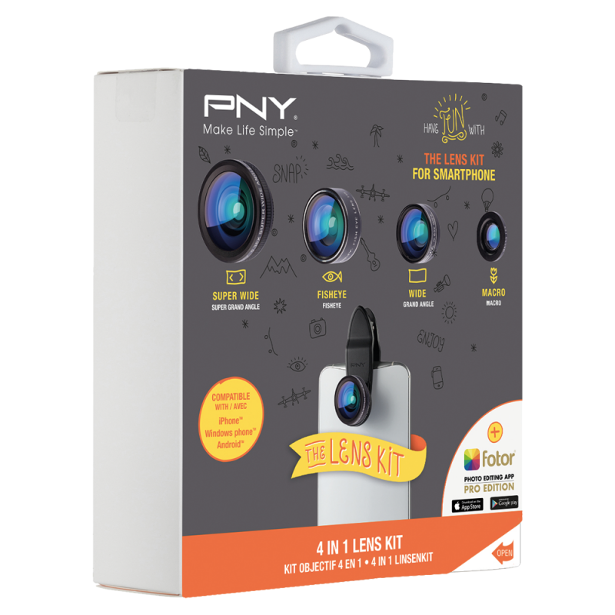 Including a set of 4 interchangeable lenses PNY 4-IN-1 Lens Kit allows smartphone users to express their creativity and get the most of their smartphone camera.
The Lens Kit has been developed to be compatible with most of Smartphones available (iPhone, Android, Windows Phone,…).
Full Kit including:
-Super wide angle
-Fisheye
-Wide angle
-Macro
-Reversible clip
-Storage pouch
-Free app included: Fotor Pro Edition
-2 year warranty
The Outdoor Charger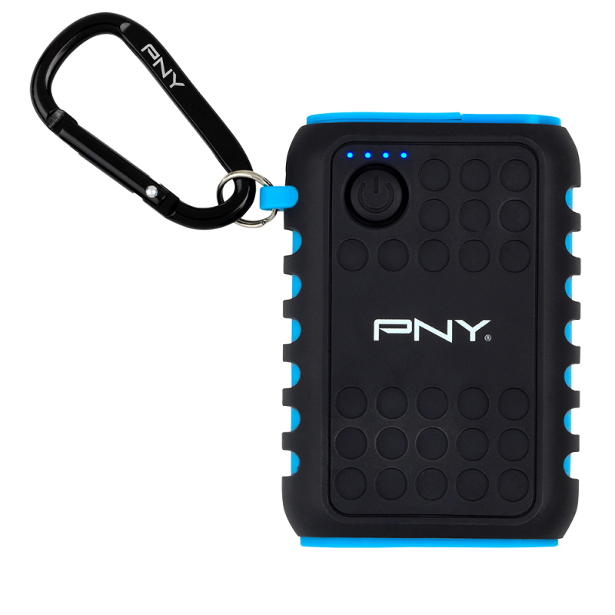 Contrarily to most portable chargers the Outdoor Charger is specifically made for the outdoors thanks to its official IP65 qualification. You can close its clap to made it resistant to dust and well as water sprays such as rain or water in a boat. Its rubberized shell is resistant to shocks! It packs a 7800mAh capacity, 2A input for a quick charging on the go as well as a 2.1A  output. It comes with a carabiner, micro-USB and mini-USB cable to make it the perfect outdoor PowerPack!