ABER FALLS SINGLE MALT WELSH WHISKY
Aber Falls Distillery, located on the foothills of Snowdonia in the village of Abergwyngregyn, producesa range of spirits, including flavoured gins and whiskies; with its single malt whisky being the first to be distilled in North Wales for more than 100 years.
Made using 100% Welsh malted barley, Aber Falls curates its award-winning SingleMalt Welsh Whisky using rock-filtered water taken from the Aber Falls Waterfall and is made by a team of local people. Aber Falls has also now officially achieved the Welsh PGI status too, recognising the liquid nationally and internationally as being a qualityproduct with a distinct style.
The exceptional Aber FallsSingle Malt whisky is distilled in a mix of copper pot and stainless-steel stills and includes a mix of Oloroso sherry casks, PX sherry casks, Bourbon casks and VirginOak casks for a totally unique flavour. Deep amber gold in colour, this Single Malt gives an aroma of sweet fruits with a hint of clove and delivers a rich and full-bodied palate, with sweet sherry notes, dark chocolate and espresso. It stimulates a long andlingering finish of dried fruit and subtle spice.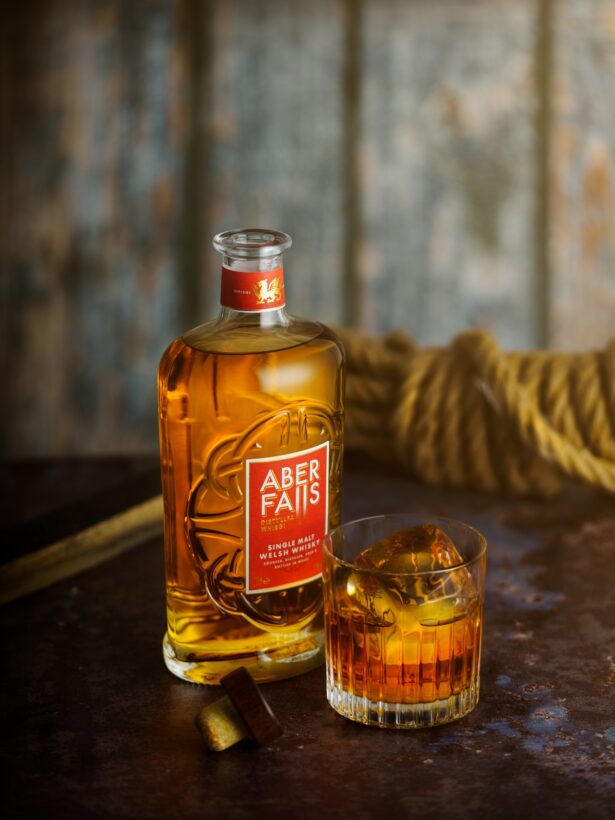 Jill Boyd, Master Blender at Aber Falls, said: "Exceptional whisky is the result of a careful blend ofexceptional ingredients, well-considered casks, and a deep passion for distilling. Aber Falls whisky embodies all of these elements and more. The spirit comes to life through our careful cask selections, which include two different Sherry types, and the richnessof American Oak. These choices help to enhance the distillery's character, resulting in a Single Malt that we are incredibly proud of."
Carole Jones, General Manager at Aber Falls Whisky Distillery, said: "We're a distillerythat proudly produces 100% Welsh whisky, capturing the Welsh craft and heritage in every bottle. As a result, our products are extremely sustainable, enabling us to benefit Wales at every stage of production, including returning any waste ingredients to localfarms for use as fertiliser or cattle feed."
While the brand is proudly routed in its local Welsh heritage, Aber Falls whisky isstocked in major retailers across the UK; including Tesco from £27.50 and Sainsbury's from £33 (down to £22 with a Nectar card) for the 70cl expression, as well as available online at www.aberfallsdistillery.com. The 2021 release of the Single Malt Welsh Whisky is bottled at 40% ABV.