NEW ANALYSIS REVEALS A LIGHTER RUGBY WORLD CUP FOR 2019
The average weight amongst the heaviest players in 2019 is lighter than the 2015 tournament
Despite the absence of Devin Toner, the average height of the tallest players is marginally higher
There is also an impressive age spread with the oldest player being 19 years older than the youngest
This year's five heaviest players are two stone heavier than the heaviest five from the 1987 tournament
The heaviest winger (Joe Cokanasiga) this year is 3 and a half stone heavier than the heaviest winger from the 1987 tournament
Oxford, UK
Zegami, data visualisation company helping businesses unlock their data potential , has reviewed player data from every Rugby World Cup since 1987 to this year's tournament to uncover the heaviest, tallest, youngest and highest scoring players to watch.
The analysis reveals the five heaviest players in the 2019 RWC are, on average, five lbs lighter than the heaviest players from the previous tournament.
Heaviest Players 2019
Heaviest Players 2015

Ben Tameifuna – Tonga (333lbs)
Uini Atonio – France (334lbs)

Tom Francis – Wales (298lbs)
Will Skelton – Australia (310lbs)

Levan Chilachava – Georgia (293lbs)
Opeti Fonua – Tonga (297lbs)

Taniela Tupou – Australia (291lbs)
Tom Francis – Wales (297lbs)

Rhys Carre – Wales (291lbs)
Halani Aulika – Tonga (293lbs)

Average – 301lbs
Average – 306lbs
The average weight of these players is featherweight in comparison with the tournament's heaviest ever player, Romanian hooker Ionel Negreci who tipped the scales at 396lbs in the 1995 World Cup.
The weight increase of players since the professional era is well documented and the average weight of the top 5 heaviest players from the 1987 world cup is just 276lbs. A full two stone less than this year's heaviest players.
Whilst the top 5 heaviest players in 2019 are all forwards there are also some impressive weight stats in the backs where weights are markedly different from previous eras. Fijian wing Nemani Nadolo is the tournament's heaviest ever back at 286lbs when he took the field in 2015. By contrast the heaviest winger in the 1987 tournament was Wales's Adrian Hadley who at 218lbs was nearly 5 stone lighter than Nadolo. Handley was also 3 and a half stone lighter than the England winger Joe Cokanisiga who is competing for the trophy this year.
Alongside these results, Zegami found that the height average of the tallest players this year is closely comparable to 2015. Despite the absence of the 6ft 11 inch Irish giant Devin Toner, the difference in average heights of the tallest players is only 0.6inches.
Tallest Players 2019
Tallest Players 2015

Lodewyk De Jager – South Africa (6ft 9in)
Devin Toner – Ireland (6ft 11in)

Rory Arnold – Australia (6ft 8in)
Luke Charteris – Wales (6ft 9in)

RG Snyman – South Africa (6ft 8in)
Richie Gray – Scotland (6ft 9in)

Adam Coleman – Australia (6ft 7in)
Lodewyck de Jager – South Africa (6ft 9in)

Greg Peterson – USA (6ft 7in)
Eben Etzebeth – South Africa (6ft 8in)

Average –6ft 7.8in
Average – 6ft 7.2in
The youngest player contending with these heavyweight giants in 2019 is Georgia's hooker Vano Karkadze who celebrated his 19th birthday in June. He weighs in at a comparatively light 235lbs for a front row forward and doesn't break the 6ft barrier at only 5ft 8in.
The Ireland vs Japan pool match on September 28th saw two of the tournament's oldest players facing each other in a tournament upset with Japan beating Ireland 19-12. Luke Thompson at 38 years old for Japan put in a heroic shift, making 19 tackles as he faced Irish skipper Rory Best who turned 37 in August and will retire after the tournament.
Key playmakers will have two challenging targets in mind in Japan. The record number of points scored at a single tournament is a long held 126. Scored by Grant Fox at the 1987 World Cup. Three players hold the highest number of tries scored at a single tournament, which stands at eight, scored by Jonah Lomu, Julian Savea and Bryan Habana.
Sam Conway, Co-founder and CEO said: "The Rugby World Cup has presented us with some highly entertaining and, in some cases, eyebrow raising data. The size difference in the modern professional era is remarkable, particularly in the backs where a 17 stone centre is now far from unusual."
"It'll make for an incredible spectacle and our software was the perfect tool to shine a light on just how much of a physical specimen you need to be to make it in the world of top flight rugby."
Rugby World Cup 2019 – Weak pound could see fans' living costs hit £1200 per week
Phil McHugh, Chief Treasury Analyst at Currencies Direct, comments:
"The pound continues to be weak against global currencies, including the Japanese Yen, so Brits on their way to the Rugby World Cup in Japan look set to feel the pinch in their pockets. We've calculated that average costs for fans could run at £1,200 per week, excluding flights and tickets.
"The Japanese Yen is one of the main "safe haven" currencies. It has driven over 12% higher against the pound this year against the back drop of a slowing global economy, US & China trade tensions and, of course, ongoing Brexit uncertainty. GBP/JPY has fallen from a high of 195.08 (on 26th June 2015) to 143.75 (on the day the outcome of the Brexit vote was announced, 24th June 2016) before sliding slightly further to 134.15* today.
"Clearly, this translates into significant extra costs for fans setting off to enjoy the tournament – English, Scottish and Welsh fans look spend an extra £375 per week compared to the pound's high in 2015, thanks recently to pressures of Brexit and the US/China trade spat. The Irish and the French being in the Euro are also down but will be around 50% better off per week than the Brits.
"If the home nations' run in the tournament stretches from days into weeks, fans' bank accounts may well be feeling as bruised and battered as some of the players …"
Estimated spend per day (excluding flights or World Cup tickets)
Breakfast – £7.46/¥1000
Lunch – £8.95/¥1200
Dinner (at an izakaya – a local neighbourhood restaurant) – £18.64/¥2500
Hotel (per night)- £74.58/¥10,000
Coffee – £2.46/¥330
Beers x 4 – £6.71/¥900 per beer = £26.84 per four
Attractions – £11.19/¥1500
Railway pass (one week) – £217.10/¥29,110
= £1,200.80 per week (excluding flights & tickets)
Sources: "Japan-guide.com", "City-Cost.com"
*Accurate as of 16/09/19. Data provided via Morningstar for Currency/Google and xe.com and Pound Sterling Live.
Humble to high performance
As High Performance Manager of the world-beating South African Sevens Rugby team, the Blitzbokke, and having played for them for 10 years, Marius Schoeman knows a bit about finding and developing sporting talent.
Who better then to lend his name to a school sports festival aimed at giving talented youngsters the opportunity to compete and showcase their talents in the presence of provincial and national scouts and coaches?
"It's a great honour, but also a bit embarrassing," Marius laughs, about the name of the Marius Schoeman Sports Festival – considered to be one of the largest schoolboy sevens rugby festivals in the world – now in its third year and hosted annually at his alma mater Paarl Gymnasium. Approached by Jean Stemmet, Paarl Gym's Marketing Manager, it took a bit of convincing but once they'd agree on the end goal of the event and the outcomes they wanted to achieve, the project gained momentum.
The event has grown exponentially, and this year's Sevens rugby format was expanded to include short formats of other codes – Fast-5 Netball and Fast-5 Hockey. This meant girls could take part for the first time, and it was a great success. The Sevens rugby featured 50 schools and 72 teams; 24 schools entered 48 teams in the Fast-Five Netball and Fast-Five Hockey; totalling nearly 1 500 participants.
"The plan has always been to include Sevens rugby for girls and this will probably happen next year. We included girls in the Fast-5 formats this year and the feedback was great, so this competition will expand," says Marius.
The event is made possible due to the generous backing of title sponsors, the Amdec Group. As South Africa's leading developer of new urban lifestyles, the Amdec Group is building a lot more than property – it is also constructing a brighter future for our country's underprivileged communities through initiatives linked to education and sports development.
Close to home
Marius' own story parallels the lives of many of the Be the Difference players who are growing up in single parent households where there isn't enough to go around and daily meals are not guaranteed. He picks up the story.
"I lost my father when I was six, in a family tragedy, so we were brought up by my mom. We had very little, lived in a small rented house and had to rely on the kindness of strangers for school fees. My mother gave everything she had for my sake. Dinner was often a slice of bread with butter and sugar, and I remember wearing size 8 hand-me-down shoes until they fell apart… even though I was already a size 9! But looking back, I appreciate my past because it shaped who I am and how I view the world."
When Marius was scouted to go to Paarl Gimnasium, it wasn't easy to fit in. "Like all top schools, there's a lot of history and tradition, so being from a poor background exposed me to negative comments and being looked down on for all the wrong reasons. But I wasn't too phased. I kept my eye on the prize. My goal was to make sure I could look after my mother and family one day," Marius recalls.
Today, he lives by a simple philosophy, having been afforded many chances in his life and career thus far. "Every day I see how opportunities like the ones I'd been given can literally change a life; I want to be that person who contributes – even in the smallest way – to making change happen wherever I might have some influence."
Opportunity knocks
The event has raised sufficient funds to send two disadvantaged players to Paarl Gimnasium, a high school in Paarl,in the past two years. Kyle Smith and Immanual Prinsloo, both of Lochnerhof Primary in Strand, will be attending Paarl Gimnasium, based on outstanding performances in the U12 rugby tournament.
An U17 invitational development team took to the field for the first time this year in the shape of the Amdec Blitz, funded by and named after the Amdec Group, main sponsors of the tournament for the second year running. The squad is drawn from Be the Difference foundation, which helps children from areas in the Western Cape ravaged by drugs, gangsterism and violence, by uplifting them through sport, nutrition, education and social programmes.
The Amdec Blitz team is coached by professional players: Springbok Sevens Academy coach and former Blitzbok, Sandile 'Stix' Ngcobo, Stormers and Western Province players Craig Barry and Brandon Valentyn, and Bernardo Botha, a former Blitzbok and Boland player.
One of the standout performances was by Amdec Blitz and Be the Difference flyhalf, Fernando Fransman, one of the most promising youngsters in the country. He's been nominated for the WP Sevens group, along with Keno Alexander and James Le Koma, also of Be the Difference. These are exactly the kind of opportunities that the foundation was set up to deliver.
A number of Be the Difference players were scouted last year and given bursaries, including Tyrurick Johannes, who attends Durbanville High School; Keano Windvogel, Elrique Davids and Jessy Thomas who attend Northern Cape High School in Kimberley; Angelo Oliver goes to Welkom Gimnasium; and Leroy Louw and Liam de Wet are from the Afrikaanse Hoërskool Kroonstad.
Be the Difference players were also scouted for tertiary institutions. They include Franck Kolanji, who has joined the SA Sevens Academy, and Triumph Baloyi who studies at North West University (Pukke) in Potchefstroom.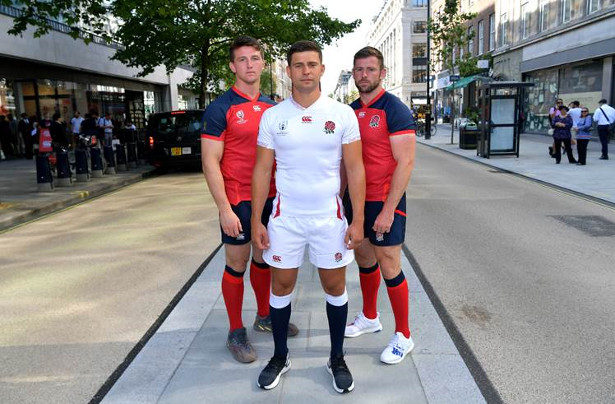 Revealed: How England's kit is adapting to Japan's changing weather conditions
Technology in the kit kept players cool in humid Kobe stadium
Stretch fabric means England stars can glide past opposing players
Extra grip gives advantage in line-outs
As temperatures reached 25 degrees Celsius and humidity rose to 78% in Kobe, England ran out 45-7 winners against the USA to leave them with a perfect record of two wins from two games.
But whilst coach Eddie Jones spoke about 'yellow jerseys' in reference to the Tour de France, it was the white and red jerseys that England have worn on the pitch that has given them the extra edge so far.
That is because of the technology in the kits which adapts to Japan's ever-changing climates, say manufacturer Canterbury. England's players stepped out onto the pitch for both games so far wearing a kit equipped with the latest technology, including a VapoDri+ finish which allows the jersey to wick away moisture as players sweat levels rose, keeping them both dry and cool as the game wore on.
In addition, the jersey is fitted to stay tight to the players, but made using stretch fabric to allow them to move freely whilst wearing it. This also gives Eddie Jones' men an advantage in that it becomes difficult for opponents to grab hold of the jersey as a player bursts past them – demonstrated perfectly by George Ford's fifth-minute try to open the scoring against the USA and again later in the match when Jonathan Joseph spun away from the American defence and burst past two men to set-up Joe Cokanasiga to go over.
Despite the tighter fit, the players are not restricted in their movements thanks to the sleeves being made of stretch fabric. They are also constructed deliberately to reduce resistance in the lateral movement needed to pass the ball sideways, aiding the quick offloads which are essential to England's game.
As hands begin to sweat in the increasing temperatures, gripping both the ball and fellow players can prove tricky. To combat this, the England kit features a diagonal flock of textured fabric on the shorts which provides extra grip for England players during line-outs and scrums – which contributed to England winning the line-out before Billy Vunipola's 7th-minute try.
No element of the kit was overlooked during manufacture, with Canterbury even going as far as to change the crest from an embroidered rose to a hyper-real 3D silicon version, using an innovative construction process to prevent the rough underside which can rub and cause irritation to the players, especially in hot temperatures.
Mark Upshall, head of product at Canterbury, said: "When we began to design these kits, we always had the conditions the players were likely to face in mind. We knew that one day could be a chilly day and that the players would need to retain heat, but that the next could be near-tropical and keeping the players dry and cool would be essential.
"We worked closely with players of all levels – from grassroots to elite level – and thoroughly tested the kits to make sure they would provide the players with the comfort and confidence they need when stepping out in Japan. We wanted to reduce distraction as much as possible and make sure the players' only focus was the next game."
It is not only the players who will benefit from this technology – with Eddie Jones and the coaching staff kitted out in lightweight polo shirts which use special performance cottons to increase breathability of the shirt which helped keep them comfortable throughout the match.
As well as England, the kit and its related benefits have been selected by Ireland, Georgia, USA, Canada, Russia and even the hosts Japan, who will know better than most what is needed to combat the changing climates.
FULL SPECIFICATION OF CANTERBURY JERSEYS AT THE RUGBY WORLD CUP
Offset saddle raglan sleeve construction – reducing resistance through lateral arm motion
Lowered under arm seam junction – repositioned to reduce irritation
Hi-stretch modular fabrication for free range of movement and a streamlined finish to the arms
Proprietary mechanical knit construction allows stretch with a controlled locking point –provides stability when binding and flexibility of fit
Removal of stretch fibres to increase strength
Elastic tape with grip surface on shorts which offers secure interface with the jersey
Strategically placed textured grip panel on shorts to enhance control in lineouts
VapoDri+ finish –adaptive technology reacts to your changing body temperature, to wick moisture and dry quickly
Infinite Loop Neckline – One piece, low profile looped V-neckline increases comfort and fit for multiple neck profiles
True loop collar construction – Canterbury's strongest neckline, reduces breaking point in key stress areas. Break point of 1800N is +60% stronger than H218 Jersey
Hyper real 3D silicon crest – enhances tradition of embroidery utilizing innovative construction process.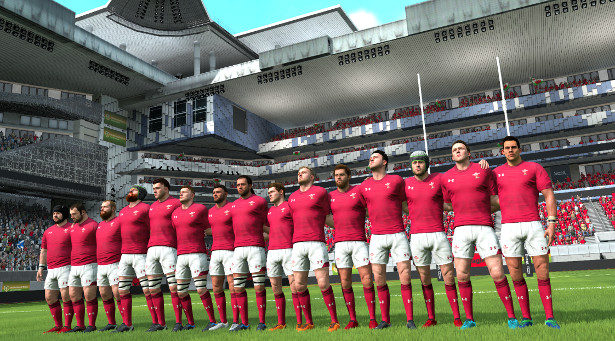 Rugby 20.
Created with realism in mind, the title immerses players in every aspect of the sport. From the get-go, you'll be able to play as one of 20 national teams and enjoy a variety of different online and offline modes.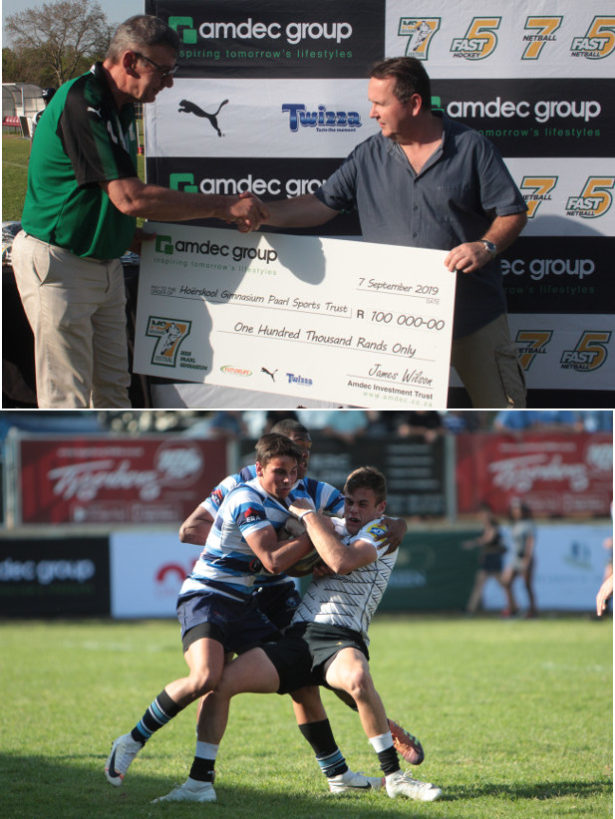 An invitation team of development rugby players (Amdec Blitz) beat the mighty Paul Roos Gimnasium at this year's Marius Schoeman Sports Festival – considered to be one of the largest schoolboy sevens rugby festivals in the world with 1500 athletes competing.
The game – a veritable "David vs Goliath" type fixture – was the final match. It was a fitting tribute to World Cup winning Springbok wing, Chester Williams. His legacy as a player of colour, who reached the pinnacle of the game, resonates particularly with the Amdec Blitz team, which is drawn from a pool of underprivileged players brought together by the Be the Difference Foundation.
The foundation is a non-profit organisation that offers promising youngsters the opportunity to take part in its physical training and rugby programme. Many of them hail from areas that have been ravaged by drugs, gangsterism and violence, so for those who make it, it's nothing short of life changing. The most talented boys are identified as candidates for bursaries to attend top schools across South Africa.
Defending champions Paarl Boys High beat Monument of Krugersdorp 24-7 in the U17 Cup Final, the first time that the title has been successfully defended
Paarl Gimnasium Principal, Eddie Bateman, receives R100 000 towards the Paarl Gimnasium Sports Trust, from James Wilson, CEO of Amdec Group of property developers, main sponsors of the event
NEW ANALYSIS REVEALS ARGENTINA GIVING AWAY SIGNIFICANT WEIGHT ADVANTAGE TO ENGLAND
Zegami, the data visualisation company helping businesses unlock their data potential , has reviewed player data from every Rugby World Cup since 1987 to this year's tournament to uncover the heaviest, tallest, youngest and highest scoring players to watch.
Ahead of England taking on Argentina on Saturday the analysis reveals the Argentina side giving away 478lbs to the England squad. The equivalent of nearly two Ellis Genges, the England prop.
ENGLAND SQUAD
ARGENTINA SQUAD
Total Weight – 7,253lbs
Total Weight – 6,775lbs
Average Weight – 234lbs
Average Weight – 218lbs
Heaviest Player – Billy Vunipola (278lbs)
Heaviest Player – Mayco Vivas (269lbs)
Lightest Player – George Ford (185lbs)
Lightest Player – Tomas Cubelli (174lbs)
Shortest Player – George Ford (5ft 9ins)
Shortest Player – Tomas Cubelli (5ft 8ins)
Tallest Player – Courtney Lawes (6ft 7ins)
Tallest player – Marcos Kremer (6ft 7ins)
England's heaviest player, Billy Vunipola (278lbs) is 9lbs heavier than Argentina's heaviest players, Mayco Vivas and Enrique Pieretto Heilland.
Furthermore Argentina's lightest player, Tomas Cubelli (174lbs) is nearly a stone lighter than England's lightest player, George Ford (185lbs)
The average weight in the Argentina squad is 218lbs, over a stone less than England's average weight
The average weight of the Argentina squad is marginally lighter than the average weight of a player at the tournament this year which stands at 221lbs
Giving an indication of the size of the professionals competing in Japan, the average player taking the pitch to stake a claim to the William Webb-Ellis trophy stands at 6ft 1inch tall and weighs in at 15 stone and 11 lbs.
The total weight of all players in Japan is 63 tons. The equivalent of 80 adult rhinos or 5 full route master buses.
The total height of the players is 1.1 km. The equivalent of putting the Eiffel Tower on top of the Burj Khalifa in Dubai.
Sam Conway, Co-Founder and CEO, Zegami, said: 'As an Australian, this encouraging analysis of the England team ahead of the Argentina match is troubling. Zegami is a powerful tool with huge potential for Sports teams and using it to analyse player data at the Rugby World Cup has really brought home the physicality of the modern game and the scale of the players out in Japan at the moment."
As the England Rugby team approach their World Cup game with Argentina this weekend, the fundamentals to training and preparation have been key for the team's success on the pitch.
The England Rugby team have been preparing their bodies with the help of yoga, but not any yoga – Hotpod Yoga.
Hotpod Yoga, is Europe's largest boutique yoga brand, reinventing the traditional approach to yoga for the modern world, and it has the England Rugby team hooked. It is a truly immersive experience to reset, and refocus the mind and body, to allow the team to perform at their best.
Set in a 37 degree pod, Hotpod Yoga comes with a host of benefits that the England Rugby team, are capitalising on in order to enhance their on-pitch performance, the key benefits of Hotpod Yoga include:
Improved mobility
Increases core strength
Builds muscle strength & flexibility
Contributes to better sleep
Enhances metal focus and decision-making
Aids in mental relaxation
Prevents injuries and accelerates recovery
Owen Farrell, professional rugby player for England, Saracens and Lions says: "Using Hotpod Yoga has had a big impact on my recovery post-game, in particular. The pod's are uniquely well suited to take me away from what's going on outside. It gives me a perfect space to just breathe and the yoga combined with the warmth of the pod helps me get my body moving again. The mental impact has been as important as the physical for me – but the two complement each other. Hotpod classes really help me take my mind off what's going on outside, which helps me recover mentally. That in turn has a big impact on me physically – helping my body recover quicker and better after training and games. I'd definitely recommend Hotpod Yoga to any professional athlete who wants to improve their mental and physical condition"
The warmth of the pod means you don't need to spend as long warming up, as your muscles are more limber in the heat, allowing you to melt into every move with ease – classes can be shorter and get you right into the action. And as soon as that pod door is zipped closed behind you, the darkened, cocoon-like environment quickly quiets the busy mind. Add bergamot scents and fantastic music, and you've got a fully immersive experience that will leave you feeling rejuvenated and energised post-workout, for winning pitch success.
Max Henderson, Co-Founder of Hotpod Yoga says; "We've been lucky enough to work with top tier athletes across the sporting world for a number of years – and rugby's always been our sweet spot. It's a tough sport and the players face real physical impact and strain on their bodies as well as the natural mental stresses of any professional sport. So, what we do is the perfect antidote to that. We've built up real expertise in this area over the years and having the likes of Owen Farrell as a big advocate and fan has been a great validation of that.
For more information about Hotpod Yoga and to find your local studio visit:
hotpodyoga.com/
www.instagram.com/hotpodyoga/
www.youtube.com/watch?v=BrfuDYsKCxQ

The Rugby World Cup Kicks Off in Japan to the Delight of Fans in Europe, South Africa and New Zealand, According to a Harris Interactive and Toluna Report
Results from global research highlights only 15% of Japanese consumers are "big fans"
London, UK — 20 September 2019 — A joint survey conducted by ITWP companies Harris Interactive, a full-service digital consultative market research agency, and Toluna, a leading consumer intelligence platform that delivers insights on demand, found that despite this year's Rugby World Cup taking place in Japan, almost two-thirds (64 percent) of the native respondents have no interest in the sport of Rugby Union. Instead, the research shows excitement among rugby fans in Great Britain, with 51 percent of viewers planning to tune in to all matches, and in other regions of the world. Access to these results were driven by Toluna's QuickSurveys platform, which enables entry to niche, hard-to-reach markets around the world.
The report targeted 4,400 members of the public, across regions including Europe (Great Britain, France and Italy), Asia Pacific (Japan, Australia and New Zealand), South America (Argentina) and Africa (South Africa). The results found that while one-fifth of Great Britain's citizens self-identify as "big fans" of Rugby Union, other markets including South Africa (37 percent) and New Zealand (33 percent) have an even greater presence of Rugby Union fans. While the host nation, in contrast, claims just 15 percent of consumers who categorize themselves as "big fans" of the sport. However, overall awareness is high, with 84 percent of Japanese consumers knowing that the tournament is taking place.
"It's estimated that more than 6 million people enjoy rugby worldwide. Reaching fans in countries across four continents, in multiple languages and in multiple time zones is a difficult task that requires broad expertise and refined technologies," said Lee Langford, research director and sports specialist at Harris Interactive UK. "With a panel community of more than 30 million members, Harris and Toluna delivered the thoughts and opinions of these disparate fans in less than 36 hours to arm marketers with a better understanding as to where ad dollars could be best spent during the tournament."
Over 15 percent of the public across all markets will likely watch all or most matches, with as many as 44 percent of viewers planning to tune in to all matches featuring their favourite team. This figure rises to 51 percent for viewers in Great Britain, where many of the games will be broadcast very early in the morning, and is highest in South Africa (63 percent). Only 32 percent of Japanese viewers believe they will watch all of Japan's matches in the tournament.
Unlike the FIFA World Cup, respondents indicated that global productivity will not take a hit during the rugby tournament. Only 12 percent of fans overall said they are likely to take a "sickie" (call in sick to work or college), yet this figure rises to 16 percent in South Africa and 20 percent in Australia. At only 8 percent, Kiwis are least likely to call in sick. Interestingly, Japanese workers are also above average on this question, with 14 percent willing to skip work for a day to support the host nation.
Japanese consumers are quite positive about the impact of the tournament, 22 percent believing it will improve Japan's standing on the world stage. More concretely, 17 percent of survey participants across other markets said they are more likely to visit Japan in the future specifically because it can stage a major global event like the Rugby World Cup. The tournament is also slated to benefit the Japanese economy by around 217 billion yen (US $ 1.5 billion), and the results bode well for the Olympic Games that will be held in Tokyo in summer 2020.
For more information, visit www.itwpcompany.com, www.harris-interactive.co.uk and www.toluna.com.
Having trouble watching the 2019 Rugby World Cup whilst at work?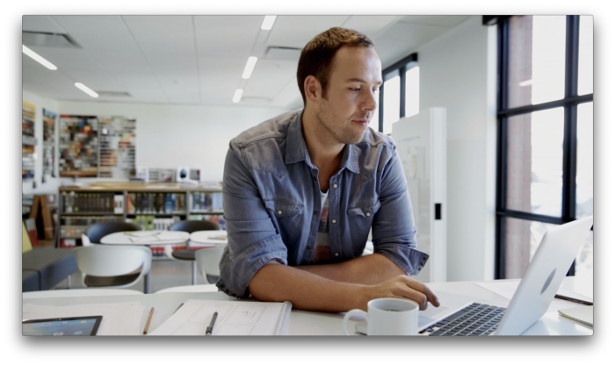 The eight-hour time difference between Tokyo and the UK can be difficult to navigate. It may mean that we're missing out on vital or even potentially legendary matches while we're meant to be working hard and crunching numbers in the office.
Fortunately for us, rugby clothing company, Canterbury, are helping fans out and have created the ultimate work hack for this year's Rugby World Cup.
The Canterbury SpreadSHHeet allows you to discreetly keep up to date on games by cleverly disguising live match information into a very professional looking spreadsheet, complete with sophisticated graphs and charts. Meanwhile, you will be receiving updates on scores, the number of scrums won, text commentary and other vital game stats, all updated in real time.
All you need to do is sit there and pretend to work.
The spreadsheet will create the illusion to your boss and co-workers that you are hardworking, dedicated to your job and that you're simply so engrossed in your work. You're too busy to chat as you might be planning out budgets or analysing industry forecasts for the upcoming year.
It may not be as good as the real thing, but there will be no need to use hour long toilet breaks, attempting to keep track of a match. You won't need to tactically use up your holiday allowance or suddenly develop a mysterious illness which causes you to work from home. You'll be able to get all the latest info form the comfort of your office desk.
You can read more about Canterbury's Rugby World Cup SpreadSHHeet here.
Premierline
As England's head coach, Eddie Jones as the unenviable task of trying to keep his and his players' cool as they play during Rugby's Biggest event, the 2019 World Cup. No doubt the role has involved a lot of planning and strategizing. Analysing other teams in order to implement last minute tactics. Leading and encouraging the players to give their best possible performance.
Before becoming England's Head Coach, Eddie Jones had a brief stint in a consultancy role in 2006 at Saracens and later taking over as Director of Rugby in 2008. Premierline spoke to managers and directors currently working at Saracens, to discuss the similarities between rugby, business and managing a team.
"Sport and Business can learn from each other as both endeavours are fundamentally about people. At Saracens, our people and culture remain our central focus. We are always looking at how we can provide a fun, challenging and rewarding environment, so people can give the most of themselves every day. We believe if you can get "the people bit" right, the rest will begin to fall into place." – David Jones, Head of Player Development Programme at Saracens
'At Saracens we look to create the highest level of performance by looking after our people. If we create good people, we create good rugby players and this is true in any organisation. If you create good people they will be better at their jobs as they will be willing to work harder, give more, share information and help those around them." – Will Fraser, Director of The Saracens Way
Will retired from rugby in 2017 and has since joined The Saracens Way as Director, this programme brings the Saracens' values, mentality and processes to help organisations improve their business models.
The World of Rugby in Africa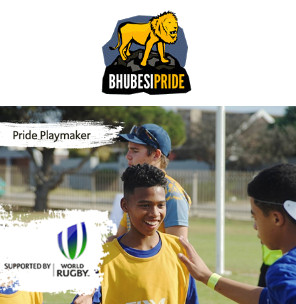 It's a Rugby World Cup year and it's now not long until it all kicks off in Japan!
And this year – as well as in 2020 – we are thrilled to announce that Bhubesi Pride Foundation is supported by World Rugby. It's high-fives all-round as we continue to develop rugby in Africa and build character through the sport.
MALAWIMANIA
Not quite WrestleMania, but as close as we might get to it… This year, we're enjoying the fundraising efforts of two mighty game-changers: WWE's John [JBL] Layfield and close friend, Gareth Nokes.
Both traveled to Malawi in July to see how funds they've raised are going towards the charity's sports & education construction project in Lilongwe. Watch our moving video with inspirational commentary from JBL, Gareth and our site manager, Tim Mahoney.
KENYA AND BEYOND
Another successful coaching expedition is nearing its completion and plans are already well underway for 2020.
We're scheduling longer project visits for our volunteers in each of the 8 African countries in which we work, starting with Nairobi, Kenya.
We've a few places left so if you – or a friend or colleague you know – have what it takes to coach rugby in Africa with the Pride, apply now to join us in January!
ENGLAND RUGBY INVITES WOMEN TO RELEASE THER INNER WARRIOR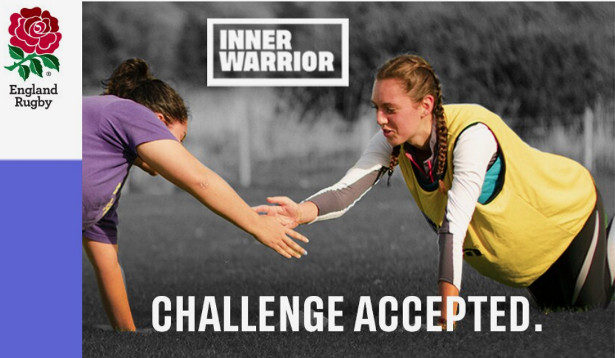 27 August 2019, Twickenham: England Rugby is inviting women to 'release their inner warrior' and register now for a free place at one of more than 100 'Warrior Camps' taking place up-and-down the country this September. This initiative is part of England Rugby's 'Inner Warrior' campaign, which has been created to introduce women to contact rugby, who have not had the chance to play before.
Women can find out more about Warrior Camps and search for their local event at englandrugby.com/innerwarrior.
The Inner Warrior campaign has helped to bring thousands of new players into the game, offering women a fun opportunity to broaden their horizons and to try out a new sport for free. Over 18,000 women have attended a Warrior Camp to date, with rugby becoming one of the fastest growing female sports in England, rising 185% in the last seven years and today boasting approximately 37,000 women and girls who are registered to play rugby in clubs.
A typical Warrior Camp consists of activities that are used to teach participants the skills and techniques of rugby, challenging players to compete, learn, have fun, get fit and make new friends along the way. Many participants have gone on to enjoy an ongoing relationship with the sport as players, coaches and volunteers.
Steve Grainger, Rugby Development Director at the RFU said: "Women and girls' rugby in England is going from strength to strength across all levels and grassroots rugby, in particular, has experienced rapid growth. The roll out of successful programmes such as the Warrior Camps are key to maintaining this momentum. We look forward to building on this success during the 2019/20 season."
30-year-old trainee veterinary nurse Kimberley Bennett, who took part in the Inner Warrior campaign two years ago and today plays for London's Croydon RFC, said: "I was struggling. It was kind of like I had retreated into myself and didn't have any confidence, but being surrounded by all these amazing women who are so strong and confident brought me out of my shell. I have lost over 20 pounds and physically and mentally, I feel like a completely different person."
Molly Sanghera also got involved with playing rugby through England Rugby's Inner Warrior campaign, today playing for Lichfield Ladies. She said: "I found rugby at a time when I was
working so much as a solicitor. I was losing my balance and rugby has given me that back. I have met amazing people and it has given me so much confidence – it feels like gaining a whole new family."
To find your nearest Warrior Camp, visit: englandrugby.com/innerwarrior
As Once in a Lifetime Rugby Event Approaches, Are Fans Aware of Deadly Disease?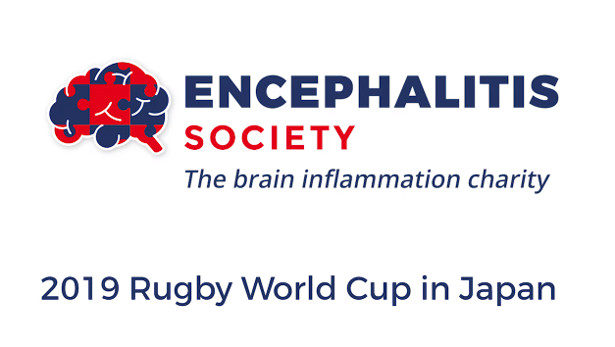 Ex-England and Lions rugby player John Bentley and full time carer of Japanese Encephalitis survivor, Robert Annewandter, are working with the charity the Encephalitis Society to raise awareness of the condition. This is particularly important at the moment with the Rugby World Cup coming up shortly in Japan, where Japanese Encephalitis, tick borne encephalitis and rabies encephalitis are all contractable.
Robert's partner Sophie contracted Japanese Encephalitis while researching the illegal trade in orchids in Bangkok. She now lives in a care home for the elderly, is unable to move and is on a ventilator needing 24 hour care. It has now been four years since she contracted Japanese Encephalitis and it looks like there will never be improvement to her condition.
The vast majority of people have never heard of encephalitis, let alone Japanese, tick borne or rabies encephalitis but they are some of the only forms that are vaccine preventable. Even scarier is that one in three people who contract Japanese Encephalitis will die.
John and Robert, alongside CEO of the Encephalitis Society, Dr Ava Easton, are looking to raise awareness of the condition and encourage anyone travelling long haul to seek travel advice first.
https://f.io/Qbv7zHnx
The upcoming 2019 Rugby World Cup in Japan is a once in a lifetime event with over 1.8 million fans expected to attend
Most fans will not be aware of deadly conditions such as Japanese Encephalitis, Tick Borne Encephalitis and Rabies Enchephalitis which occur across south-east Asia and the Pacific Islands.
Rugby legend, John Bentley is supporting a campaign encouraging fans to be fully prepared in plenty of time before the games
With a month to go until the Japanese Rugby World Cup 2019, both fans and players will be in full preparation mode, with the event expected to attract the largest ever number of foreign fans. More than 600,000 of the 1.8 million available tickets expected to be held by international fans making the journey to Japan.
With a once in a lifetime event like this, months of preparation will have taken place both by fans and by players to ensure that nothing can go wrong. However, most fans will not have considered travel health and vaccination against deadly conditions contractable in the country.
Encephalitis is inflammation of the brain, an often devastating condition that can lead to death and 'acquired brain injury'. It can affect anyone of any age, ethnicity or sex yet eight in ten (78%) people do not know what encephalitis is, let alone that some forms of encephalitis are vaccine preventable, like Japanese encephalitis, rabies encephalitis and tick-borne encephalitis.
Mass gatherings such as the Rugby World Cup can put a huge strain on host countries and the World Health Organisation and Centre for Disease Control and Prevention have advised all those planning to travel to seek specialist travel health advice first. Rugby legend John Bentley, one of the greatest dual-code rugby players of his generation is supporting this campaign that encourages fans to ensure they are prepared for all eventualities, including seeking specialist travel health advice, in advance of the games.
The video not only discusses the Rugby World Cup and how the players will be preparing but also how fans can protect themselves whilst travelling.
7 reasons why you should add Japan to your bucket list this Rugby World Cup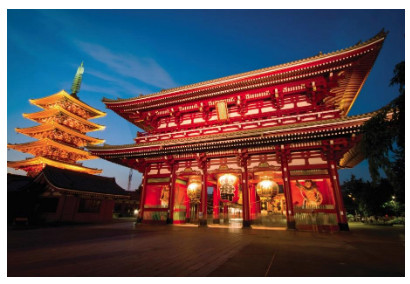 Japan is the vibrant country where modernity and traditionalism come to meet; placing it firmly at the top of destination wish lists. We've teamed up with epic group trip provider Topdeck, to share the top 7 reasons why you should too!
Treat your taste buds to the local cuisine
The only way to fully immerse yourself into Japanese culture is to get stuck into the local cuisine. Not only is it incredibly tasty but Japanese delicacies are often very healthy and affordable too! Some of the top authentic, must try foods are Okonomiyaki (a Japanese pancake), Mochi (chewy rice cakes) and of course Ramen!
Experience the weird and wonderful
Japan is home to experiences that no other destination can top. Tick a few of these off your bucket list with a stay in one of the many capsule hotels, a trip on a high-speed bullet train or drink tea like never before at a traditional Japanese tea ceremony.
Ski through Hakuba Goryu
Japan's vast mountainous landscape tips it to top of the list for most desirable locations to ski for any avid skier. Perhaps due to the quality of the powder snow that is brought in every year by the cold Siberian winds which leaves behind ideal conditions for the perfect ski. The popularity of these ski routes means there are plenty of group tours to join, like the 'Ski Japan' tour. A great way to meet likeminded people or even get involved in a bit of competitive skiing!
Admire the beautiful architecture
You can't go far in Japan without experiencing a real treat for the eyes due to the traditional Japanese architecture. The incredibly beautiful buildings were bought about by the Buddhist movement in Japan and are often built in brightly coloured wood decking and elevated of off the ground, giving a real sense of awe. Definitely one for the 'gram!
Awe at Mount Fuji
Get away from the hustle and bustle of Tokyo city and be amazed by the majestic Mount Fuji, towering high above the clouds at 3,377m high. At the very base of the mountain you can find the magical Fujiyoshida Sengen Shrine, traditionally the location where many pilgrims came to pray before starting their climb of the sacred mountain.
Explore Toyko
Tokyo has something for everyone. From Disney and robot restaurants to the Senso Ji Temple, you won't be short for things to do in this city. The ultra-fast pace of Tokyo is exactly what the city is loved for – so make sure to experience the hectic lifestyle like a local by visiting the famous intersection by Shibuya Station, apparently the busiest crossing in the whole world so make sure you stop, look and listen!
Delve into the history of Japan
Hiroshima is a must visit if you are keen to discover more about the history of the country. Destroyed in the Second World War, the city is home to the Hiroshima Peace Memorial Museum, an experience which lets you step back in time and discover the story of Japan's rich history.
See all that Japan has to offer on the 8 day 'Japan Express' tour from Topdeck. The trip takes you from the fast pace of Tokyo, to the culinary delights of Osaka.
For more information on Topdeck, visit: www.topdeck.travel
GIVE ALDI'S RUGBY RANGE A TRY >> www.aldi.co.uk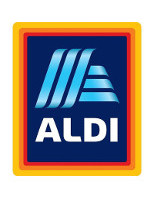 GIVE ALDI'S RUGBY RANGE A TRY
YOUTUBE | TWITTER | PINTEREST | FACEBOOK | INSTAGRAM
Rugger fans rejoice! Get ready for the world cup with Aldi's latest sportswear range. Whether you're supporting the English, Scottish, Welsh or Irish teams, Aldi is here to help you show your support and wear your colours with pride. With this year's tournament hosted in Japan, supporters can get ahead of the action by stocking up in stores or to avoid the scrum, they can order online from 8th September, a week before it officially starts.
Kick off the tournament in style with this Rugby World Cup Hoody (£14.99), Rugby World Cup Fleece (£12.99) and Rugby World Cup Top (£12.99) all come embellished with the respective team crests, for fans to show their support for their chosen country.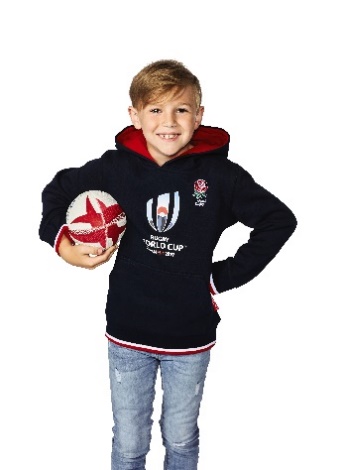 Kids don't need to miss out, with a Children's Rugby World Cup Hoody (£9.99) or Children's Rugby World Cup Top (£8.99) – a cotton jersey with a classic button and collar design – perfect for your little kickers to wear whilst supporting from the sofa. For those wanting to put their own skills to the test, Aldi is also selling a Rugby Ball (£8.99) in regular and Midi (£4.99) sizes for fans who fancy a call up. Rugby fans should 'try' to get in fast to avoid the sin bin – as with all Aldi Specialbuys, once they're gone, they're gone!
Enjoy a taste of the action at home, fans can enjoy a range of new beers for every taste including, Perfect Storm (£1.49) a delicious light IPA, the fruity and smooth Gunpowder IPA (£1.49), refreshing Meantime Lager (£1.49) or the golden Iconic (£1.49) American Pale Ale*.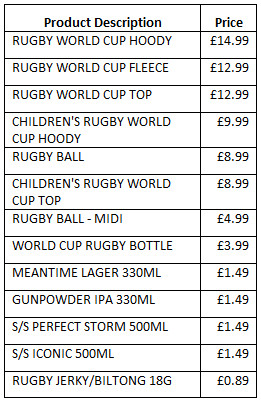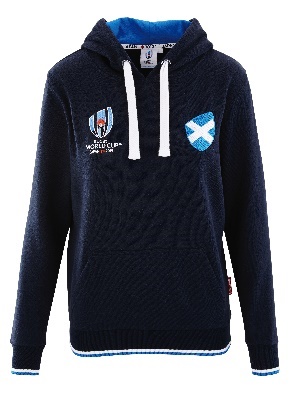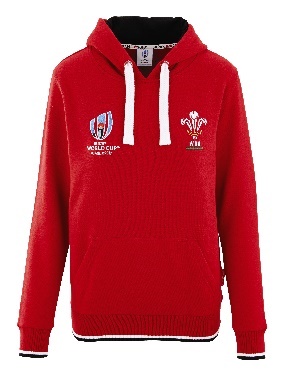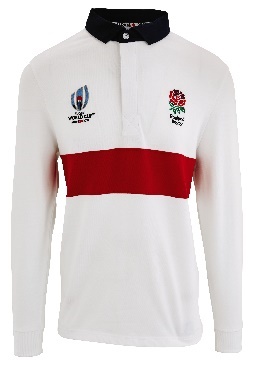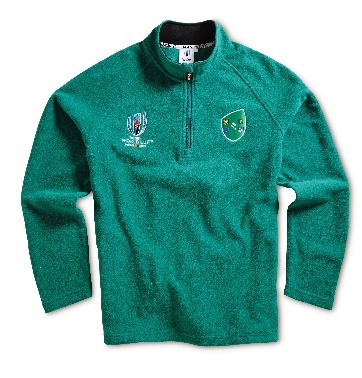 A TASTE OF OSAKA AND KOBE WITH SHANE WILLIAMS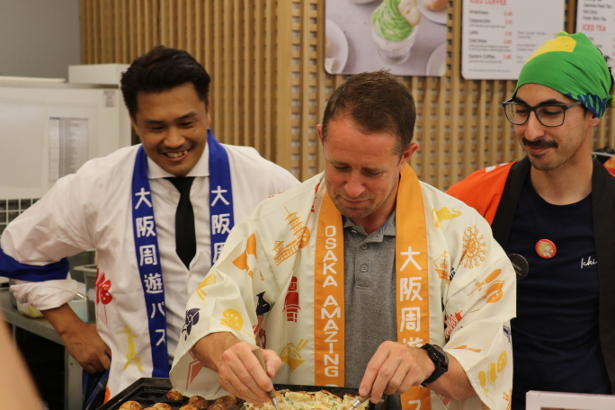 Wales legend celebrates 'Kitchen of Japan' with World Cup cook-off
Wales and Lions legend Shane Williams and former Japan international Shotaro Onishi were guests of honour at a Rugby World Cup themed celebration of Osaka and Kobe in London on Monday.
Osaka and Kobe are host cities for the Rugby World Cup in Japan this Autumn and Shane and Shotaro joined guests from the travel industry to experience some of what travelling rugby fans have to look forward to.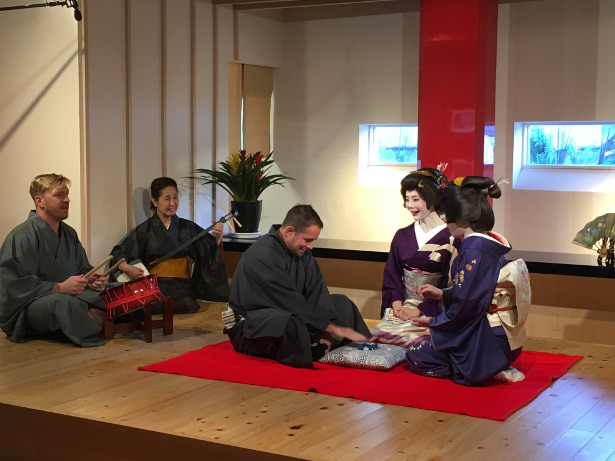 Osaka is known as the 'Kitchen of Japan' and the group took part in a cooking class to make local delicacies takoyaki battered octopus balls and okonomiyaki pancakes. There was also the chance to sample Sake from Kobe and Asahi – Japan's no.1 beer.
The tasting session was followed by a Q&A, in which Shane Williams discussed his three-year playing spell in Japan as well as a recent trip to Osaka and Kobe. Videos of the trip can be viewed here. You would be very welcome to embed these videos if you wish:
Osaka
Kobe
The event was hosted by the Osaka Convention & Tourism Bureau and the Kobe Tourism Bureau at the Ichiba Japan Centre in White City, London.
Shane Williams and Shotaro Onishi are ambassadors for Rugby World Cup 2019 host cities Osaka and Kobe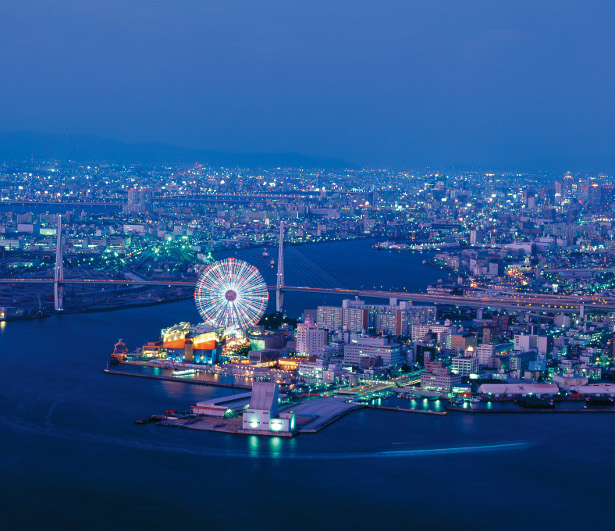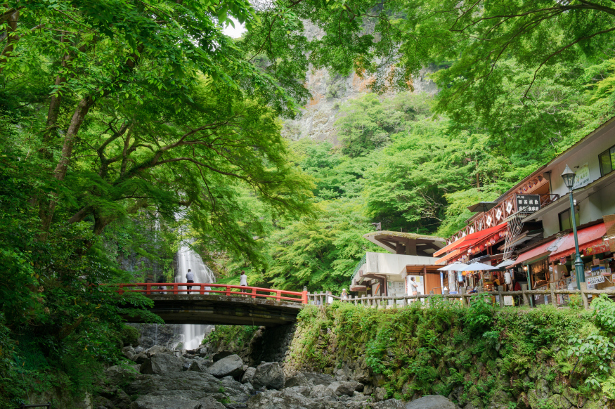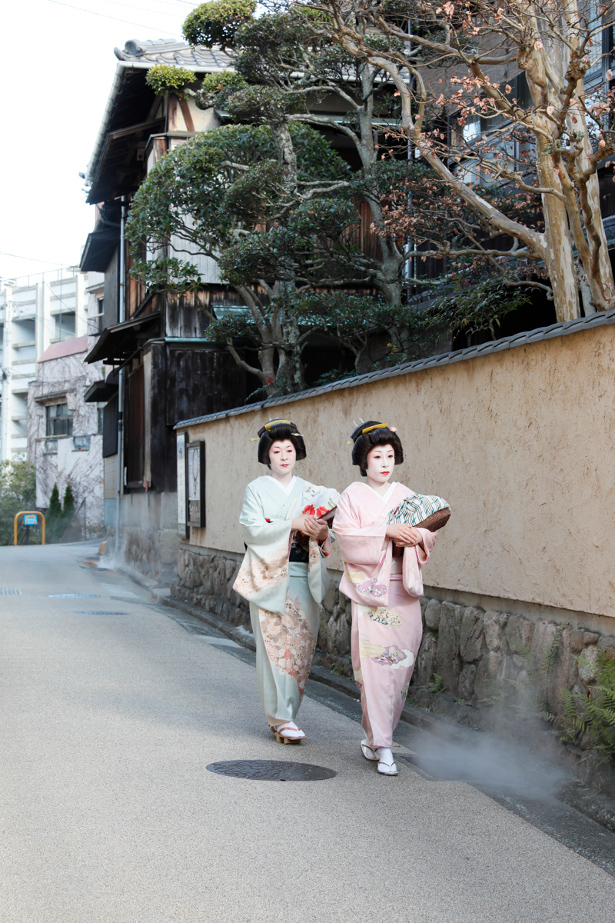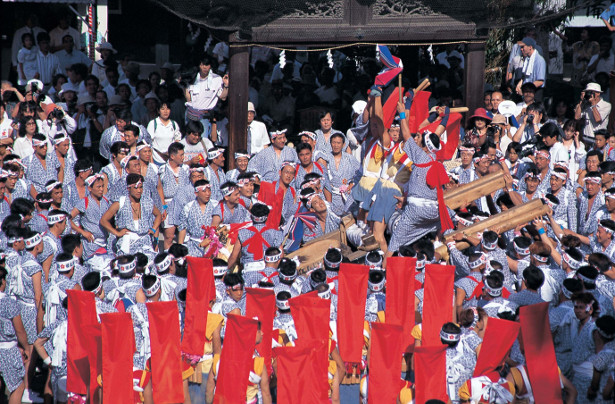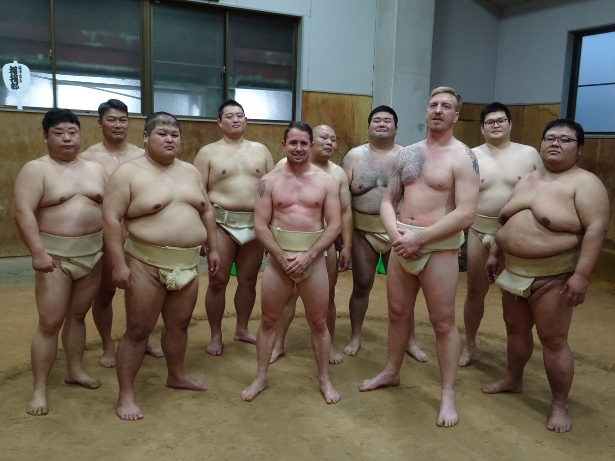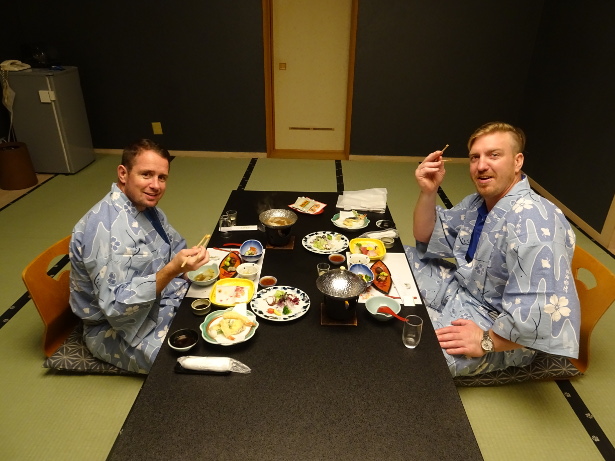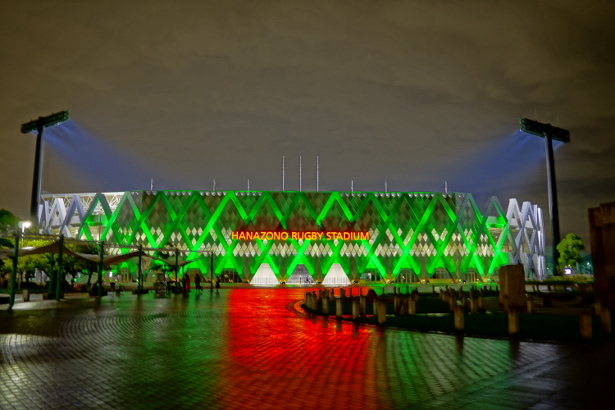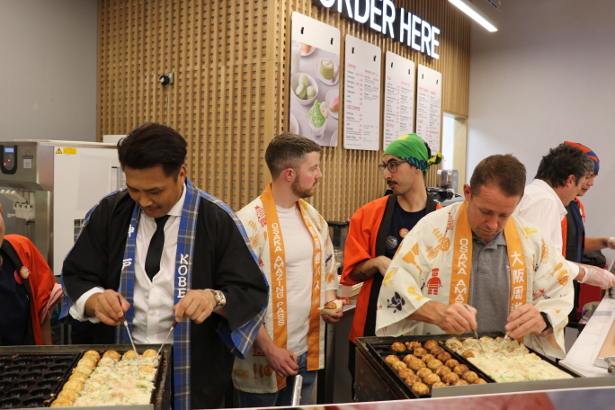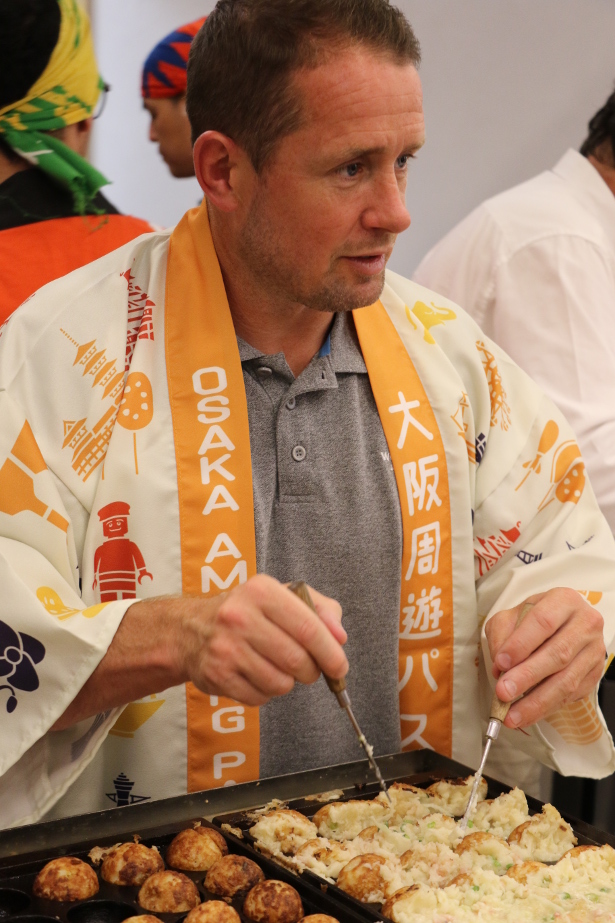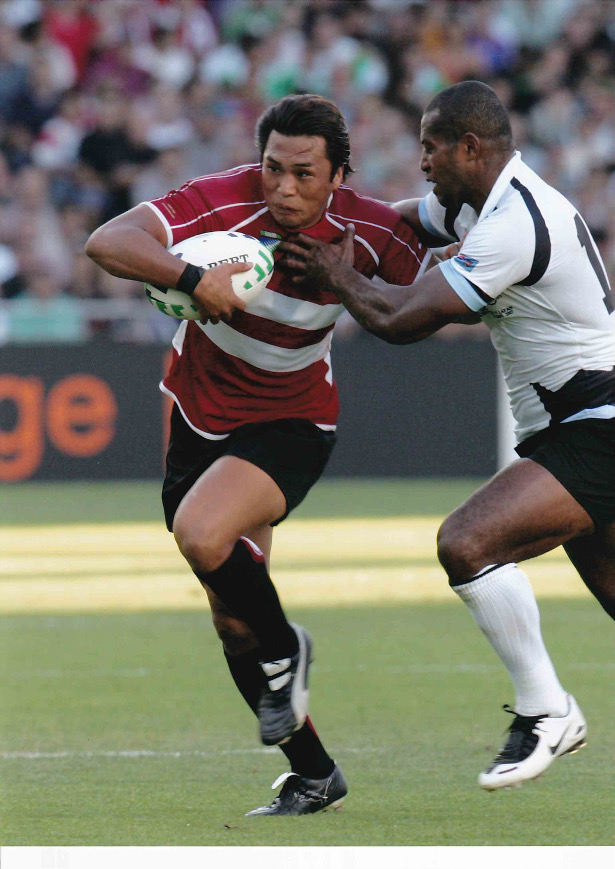 Japanese comedian's top tips for fans travelling to the Rugby World Cup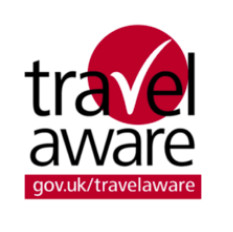 Award-winning, UK-based Japanese comedian Yuriko Kotani has teamed up with the Foreign & Commonwealth Office to produce some special advice for fans travelling to the Rugby World Cup in Japan this autumn.
Yuriko's humorous tips are designed to help the 50,000 or more British fans expected to attend the tournament to support Wales, Scotland, England and Ireland to avoid pitfalls.
In a series of short videos the comedian uses her knowledge of both cultures to provide answers to some vital questions like: 'do people sing and dance in public in Japan?'; 'can I use my credit card?'; and should rugby fans 'hug, bow or shake hands?'.
Here are Yuriko's six top tips to help British rugby fans stay out of trouble in Japan:
Japanese people are very friendly and welcoming but can be reserved. Loud, boisterous behaviour in public is not the norm, and is likely to cause alarm or offence
Japan is a cash society, so ensure you carry plenty with you when out and about at tournament
Tattoos have an historical association with organised crime in Japan. Visitors with a tattoo may be refused entry to hot springs, gyms or swimming pools
The use or possession of some common prescription and over-the-counter medicines are banned under Japan's strictly enforced anti-stimulant drugs law. Check with your local Japanese Embassy or Consulate before you travel.
There is a zero tolerance policy towards all drugs in Japan. Penalties for possession, use or trafficking of illegal drugs can result in long jail sentences and heavy fines.
Bowing is the common way for Japanese people to greet each other and show respect. Public displays of affection are not common, and are better avoided
Fans can find all our advice and guidance on the Foreign Office Rugby World Cup Travel Advice page. Travelling supporters can also sign-up for email alerts which will mean they receive essential updates straight into their inbox.
Yuriko Kotani, stand-up comedian, said:
"I've been living in the UK for a while now and see the similarities as well as differences between Japan and the UK. I'm really excited to be part of this project. I thought about what would be helpful to know before going to Japan especially for many of whom might never have been to Japan before, and I did my best to make the messages as fun as possible. I hope that they are useful and everyone has a fantastic time at the Rugby World Cup in Japan!"
Julia Longbottom, Director for Consular Services, Foreign and Commonwealth Office, said:
"The Rugby World Cup in Japan provides an amazing opportunity for fans from England, Ireland, Scotland and Wales to explore Japan and experience a new culture.
Along with the basics of taking out travel insurance and looking after your passport, we know that doing some research into the culture of your travel destination can make all the difference when it comes to staying out of trouble.
In the last year, our consular teams around the world have helped over 20,000 British people from all four of the Home Nations when things have gone badly wrong. We want all of our proud Welsh, Scottish, English and Irish supporters to have a safe trip, and to know that we will have teams on the ground at each Home Nation game to help anyone in difficulty."
British Ambassador to Japan, Paul Madden CMG, added:
"As the British Ambassador I am privileged to have four teams to support; England, Scotland, Wales and together with the Irish Ambassador, Ireland, and I look forward to welcoming all home nation fans to Japan.
I know that the Rugby World Cup will be a huge success and the travelling fans will enjoy the fantastic Japanese hospitality. We want to draw rugby fans' attention to some of the differences in local laws and customs to ensure their trip is enjoyable and without incident. I'm really grateful to Yuriko Kotani, the comedian, for helping to get these messages across"
Hong Kong to host Societe Generale's Rugby World Cup 2019 Fanzone
[Hong Kong, 2 September 2019]: Hong Kong has been confirmed as host for Societe Generale's Rugby World Cup 2019 Fanzone. The Fanzone is set to offer fans a site to soak up the atmosphere of one of the world's largest sporting events as it comes to Asia for the first time.
Located at the iconic Hong Kong's AIA Vitality Park (Observation Wheel) on the Harbour Front, the Fanzone will be operational for 44 days of the tournament from September 20 until November 2, every day from 11am to 11pm.
Presented by Societe Generale, Worldwide Partner and Official Bank of Rugby World Cup 2019 (RWC 2019) and delivered in partnership with the Hong Kong Rugby Union (HKRU), the Fanzone will be accessible to anyone willing to experience RWC 2019 with all matches broadcast live on a super-sized high-res LED screen. A range of rugby-themed activities, presence of rugby legends, activations and live music will be offered to visitors.
In addition, the Fanzone will welcome kids from local schools and charities for dedicated rugby clinics outside of RWC 2019 live matches. This initiative led by Societe Generale and HKRU Community Foundation embodies the desire of both partners to support rugby as a channel for education and social inclusion.
Hikaru Ogata, Chief Executive Officer for Societe Generale, Asia Pacific, highlights how the RWC 2019 Fanzone embodies Societe Generale's long-term commitment to the game of rugby: "Societe Generale has been supporting rugby for more than 30 years; today we support teams and tournaments from grassroot to top level, strongly associating our brand with the sport's values.
We are proud to be associated with Rugby World Cup 2019; Societe Generale's RWC 2019 Fanzone will contribute to promote the tournament and rugby in Hong Kong, as well as being a fantastic place for all rugby fans to share their passion and emotions this event is able to create."
Robbie McRobbie, HKRU Chief Executive Officer, says the site would provide a fantastic place for locals and visitors alike to gather and enjoy the spirit of the tournament. "We are extremely excited to be partnering with our great friends Societe Generale on Hong Kong's first ever Rugby World Cup Fanzone," R.McRobbie said. "This is the first time the tournament has been hosted in Asia, and we expect an unprecedented level of interest. Both the HKRU and Societe Generale have a strong track record of community outreach and engagement, and we'll be working together to make sure there is plenty of fun for the whole family to enjoy throughout the 44 days of the Fanzone. Whatever your favourite team, there's only one place to go and enjoy all the Rugby World Cup action –Societe Generale's RWC 2019 Fanzone, see you there!"
Ross Mitchell, General Manager of Asia Rugby echoed these sentiments, expressing his excitement for Hong Kong to play such an important role in Asia's first ever Rugby World Cup: "The stage is set for the first ever RWC to be held in Asia; and we couldn't be more excited that Societe Generale, in partnership with the Hong Kong Rugby Union, are staging one of two official RWC FanZones outside of Japan, bringing the buzz of the event to Hong Kong."
"Rugby fever is spreading through the continent and it only seems natural for Hong Kong, one of our major 'players' in the region, to get involved in the action. Thank you to Societe Generale and the HKRU for this great initiative, and I look forward to seeing you all down at the AIA Vitality Park in the next 6 weeks to join the party!" said R.Mitchell.
General Admission will be free and open to the public on a first-come / first-served basis. Entry will work on an RFID wristband system, integrating cashless payments for F&B purchases to ensure a hassle-free Fanzone experience.
RWC 2019 matches are scheduled on 26 of the 44 days of the tournament; outside of matches, a mini rugby pitch in the Fanzone will host rugby clinics with local schools and charities as part of the Hong Kong Rugby Union Community Foundation's legacy activities. For any interest, full event and contact details will be available on the Fanzone website (www.sgfanzone.hk).
Where to Watch the Rugby World Cup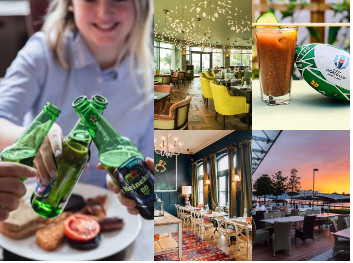 Young's Pubs
Ready to Ruck 'N' Roll? Young's pubs are getting in on the action with live screenings, Rugby World Cup brunch packages and complimentary drinks at selected pubs, providing an unbeatable and unique match-day atmosphere in each one. Head to Brook Green in Hammersmith for a free pint of Guinness, Ketel One Bloody or Virgin Mary with the set brunch menu. At The Waterfront in Battersea, fans can enjoy a complimentary first round of Heineken while watching the live action on one of five screens when a table is pre-booked for 4 or more. Or, enjoy the buzz in central London and indulge in a Full English breakfast and a pint of Heineken for £16 at The Adam and Eve when pre-booking a table.
Whether it's a hearty brunch or a perfect pint, make sure you catch every tackle, try and scrum with Young's.
Check out the participating pubs and book today: www.youngs.co.uk/rugby-world-cup-2019
Hippo Inns
In celebration, all Hippo Inns pubs across London will be opening earlier, offering live screenings of the home nation fixtures, alongside new special breakfast/brunch menus. Every menu offers something different – to give you a taster The Islington Town House will be offering the 'Townhouse Trio Bap' filled with egg, bacon and sausage (£6.50); or travel further north to The Grafton in Kentish Town for a full English breakfast alongside bottomless jugs of beer or Bloody Marys. West of town Hammersmith's The Blue Anchor is serving up 'Back Row' avocado toast and at The Eagle in Ladbroke Grove, £10 buys you a sausage or bacon bap with egg and a pint. Large groups are welcome at all pubs with The George in the Isle of Dogs offering breakfast bagel slider sharing platters for the table (£20). Private rooms are available for hire with breakfast/brunch options across selected locations.
Check out the rugby schedules and reserve your table now: www.hippoinns.com/our-pubs/
Brasserie Blanc
Embrace the spirit of the 2019 Rugby World Cup with live screenings of unmissable matches alongside a delicious limited-edition breakfast/brunch menu inspired by the host nation at selected Brasserie Blanc London restaurants.
Kick start your day with a special Kasai Bloody Mary (meaning fire in Japanese) – a spicy twist on the classic Bloody Mary with a dash of fresh wasabi and a cooling slice of cucumber garnish. Make a meal of it and order a breakfast butty with the option to add a side of Executive Chef Clive Fretwell's homemade zingy umeboshi sauce on a bed of shiso leaves for an extra £1. Enjoy these bespoke breakfast creations as a bundle, with a bacon, sausage or egg muffin and a Kasai Bloody Mary for only £11 or pair your morning butty with an Asahi Japanese lager instead for just £7. If you want to catch the action with a group of mates order a bucket of eight Asahi beers for just £30.
*Limited-edition menu available from 20th Sept. – 2nd Nov. until 1pm on match days at Brasserie Blanc Threadneedle Street, Southbank, Tower of London and Fulham Reach
Soneva, the world-leading luxury resort operator, has announced that three of rugby's greatest players will be providing live commentary for select matches from the 2019 Rugby World Cup at Soneva Fushi and Soneva Kiri.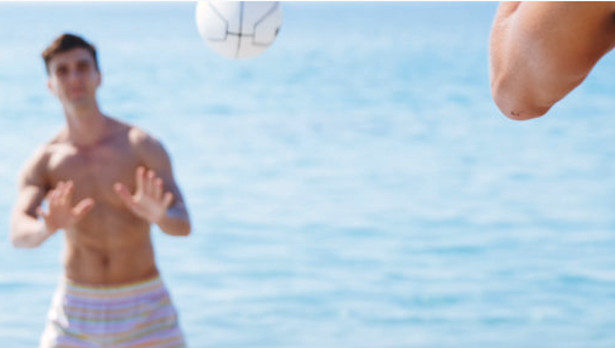 James Haskell will be at Soneva Fushi from September 19 to October 3; Jason Robinson at Soneva Fushi in the Maldives from October 18 to November 3; and Austin Healey will be at Soneva Kiri in Thailand from October 20 to November 4, 2019. Between them they have a total of 186 caps, and a wealth of knowledge and insight into rugby and its players. At both resorts, the matches will be shown in the main bar area, with the rugby legends commentating for all interested guests on a complimentary basis.
James Haskell, who recently retired from professional rugby on May 7 of this year, began his senior career playing for the Wasps (2002-2009 and 2013-2018). He is known for being able to play in any of the three back-row positions. James also played for Stade Français, Ricoh Black Rams, Highlanders and ended his career after playing for the Northampton Saints (2018-2019). He also played for England (77 caps) and the British and Irish Lions. James will be commentating on the following matches at Soneva Fushi: New Zealand vs. South Africa (21/9/19), England vs. Tonga (22/9/19), England vs. United States (26/9/19), Japan vs. Ireland (28/9/19), Australia vs. Wales (29/9/19), and France vs. United States (2/10/19).
TAKE ON THE ACTION THIS RUGBY WORLD CUP AT DECATHLON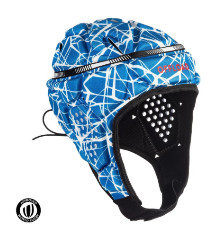 – Grab your teammates, lace up your boots and put your Rugby skills to the test with equipment from Decathlon –
– Quality products available including rugby boots, protective pads and mouth guards to help you get active during the Rugby World Cup–
As the Rugby World cup kicks off in September now is a better time than ever to put on your game face and get stuck in. Whether you are a fanatic looking to improve your skills, or hoping to introduce rugby to the next generation, Decathlon has all the right equipment you need to tackle the Rugby World Cup 2019 safely and with enthusiasm.
From head guards to keep ears well protected, to balls hand stitched and durable enough to ensure a perfect trajectory on every pass, Decathlon's rugby range will have everyone from junior beginners to passionate rugby enthusiasts, practising their passing and getting competitive with friends and family. So lace up those boots and head to the field as the Rugby World Cup 2019 is sure to bring the excitement you have been waiting for!
Kids
OFFLOAD 500 KIDS' RUGBY SCRUM CAP – BLUE/WHITE – £14.99
Whilst practising rugby, safety comes first and this head guard offers all the protection junior rugby players need, thanks to the dense shock-absorbing foam pads across the entire cap.
The lace up back and elasticated chin strap offers the perfect fit, enabling the cap to be secure without restricting movement.
Ventilation and large perforations around the ears mean that players can listen to instructions and communicate with their team, whilst not getting too hot when the game gets intense.
OFFLOAD SKILL R100 FG KIDS' MOULDED RUGBY BOOTS – BLUE – £14.99
Youngsters will love charging up and down the pitch in these rugby boots, built with the perfect stud shape and rubber sole, to ensure maximum traction and flexibility on dry and artificial turf pitches.
The rip-tab fastening means they are easy for junior players to put on by themselves during P.E lessons or after school rugby matches.
The sturdy synthetic outer material of the boot is strong enough to take on practice after practice, meaning players can put in the time to improve their skills without parents worrying about boots wearing through.
OFFLOAD R100 KIDS' RUGBY SHOULDER PAD – TURTLE BLUE – £17.99
Junior players are able to safely get competitive with teammates thanks to these lightweight rugby pads. Pass, tackle and jump, all whilst being protected without feeling restricted thanks to the strategically sewn foam shoulder pads.
No need to worry about overheating, the mesh fabric wicks moisture away from the skim, keeping players cool and dry.
The close fitting cut and reinforced seams means these shoulder pads are strong enough to take on even the most competitive of matches, so players can give their best effort each time.
OFFLOAD R100 KIDS' RUGBY MOUTHGUARD – CLEAR – £2.99
Future rugby stars will feel protected with this heat-mouldable mouth guard, perfect for shaping to children's mouths that may still contain first teeth.
The mouth guard protects the upper teeth, reducing vibrations and minimising mouth injuries whilst practising rugby.
The 2mm ventilation space in the mouth guard allows players to breathe comfortably and get use to the feeling of the mouth guard during those first practises.
Adults
OFFLOAD R500 SIZE 5 RUGBY BALL – RED – £12.99
More experienced players will love getting to grips with this ball designed for both training and match play. The reinforced rubber outer layer of the ball is designed to improve grip, ideal for when the stakes are high, and a slip during a pass isn't an option.
Specifically designed so that the inflation valve is perfectly balanced by counterweights, this ball offers increased accuracy when kicking and in-flight during conversion attempts.
Ideal for frequent use the hand stitched seams of the ball will hold up as long as you do thanks to their high durability – so get muddy get stuck in and enjoy a game with your team.
OFFLOAD R900 ADULT RUGBY SCRUM CAP – BLACK – £24.99
Players can ensure their safety thanks to the foam density of this head guard. The wide foam pads and elasticated chin strap won't restrict movement, but they are durable enough to withstand rough matches when pulled in contact.
The pads, whilst sturdy, are lightweight and well ventilated, so players can stay cool and forget they are wearing the cap – allowing them to focus on their technique and match ahead.
The head guard laces up at the back to ensure a perfect fit each time, keeping it stable on the players head, so no need to worry about it coming loose in scrums, rucks or mauls.
OFFLOAD AGILITY R900 SG HYBRID RUGBY BOOTS – BLACK/RED – £34.99
For rugby players who need versatile footwear that can take on any style of pitch, these hybrid boots will offer all the flexibility they need thanks to the combination of moulded and interchangeable screw-on studs.
The padded insole of these boots has been moulded to ensure comfort, so players can push themselves harder, without worrying about sore feet.
The soft leather outer of these boots ensures the most accurate possible traction, especially useful for kickers, who can rely on increased precision when kicking the ball up the pitch.
OFFLOAD R900 RUGBY SHOULDER PADS – GREY/YELLOW – £34.99
Theses shoulder pads make the perfect partner for any match or training session as they come with 10 protective foam padded zones, allowing rugby lovers to play safely.
No need to worry about restricted movement – despite offering ample protection the pads have been shaped to fit the body, so players can make their signature moves unhindered.
The mesh fabric along the sides of the pads allow perspiration to escape, keeping players cool and dry, even when the match heats up players bodies wont.
Decathlon has 45 stores in the UK and sells a variety of sports equipment, clothing and accessories perfect for those want to get active or maximise their performance.
For more information, visit www.decathlon.co.uk
www.passportamigo.com
China & Japan Travel Wallet >>: www.passportamigo.com/products/travel-wallet-china-japan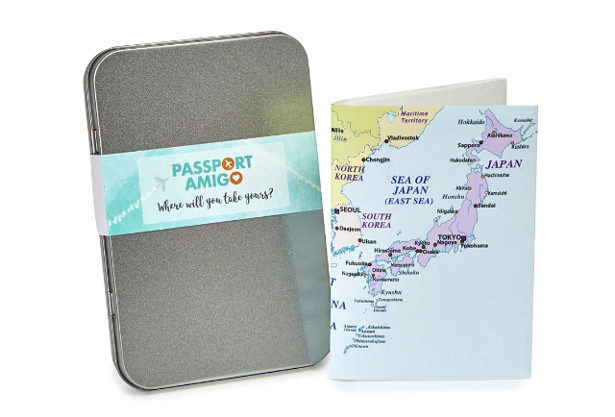 The travel wallet was recently chosen by Forbes as an 'Ingenious Travel Product'. It's a simple and easy way to create a memento of your trip as everything is one place and is easily to hand when you want to bring your trip to life again and rifle through your mementoes.
Each travel wallet's cover is an atlas-quality map that can be written on, so you can plot your journey and make notes inside and use the pockets for storing your passport, notebook and small travel documents along with any trip keepsakes you collect, such as tickets from Rugby games.
Weighing only 13 grams it won't add bulk to your gear so ideal for those who like to travel light and it looks like a map in your bag so is a handy way to disguise your passport .
All travel wallets come with a keepsake stash tin. Which is perfect if you love to collect small keepsakes on your travels but never seem to find the time or the skills to do anything meaningful with them.
Your travel wallet and the tin becomes a personalised memento of your trip to Japan for the Rugby world cup, and if you're a regular traveller you can collect the set.
Their range covers the world so whether your destination is Alaska, Africa, Asia or Australia we've got your next trip covered.
They have a dedicated range for Asia too.
Link to Asia & Australia collection: https://passportamigo.com/collections/asia-collection
passportamigo.com
John Miles shirts.
www.johnmiles.com.au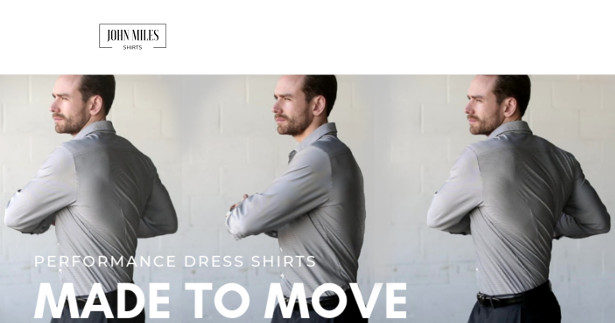 John Miles specialise in Performance Dress shirts, packed with features they make the perfect travel companion. Moisture wicking will ensure you keep you cool and comfortable in hot humid conditions but also the perfect weight if the temperatures begin to fall. Wrinkle free, unpack and you are ready to go crease free, absolutely no ironing required. Versatile, taking you from site seeing or a day at the Rugby onto the bar and dinner out. 4 way stretch ensures unrestricted movement and ultimate comfort.
Travelling for the Wallabies – you have to look the part!
The Australian Wallabies Hawaiian shirts are FLYING out the door – and the perfect addition to any travellers luggage
savvysupporter.com.au/australian-wallabies-2019-rugby-union-mens-hawaiian-shirt.html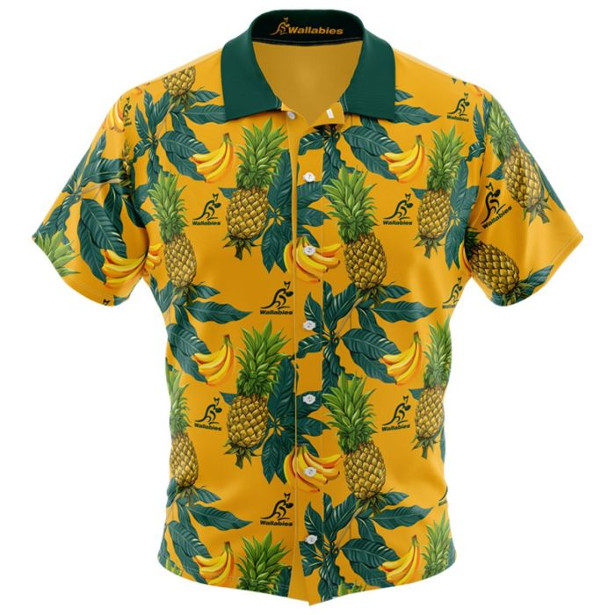 Chiropractic Care for Back Pain Injuries
How does chiropractic care help sports performance?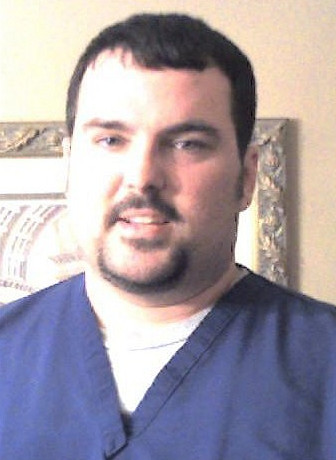 When an injury occurs, your muscles and tendons become inflamed and swollen. Chiropractic care is effective in the diagnosis and treatment of sports injuries, and maintaining proper spinal alignment is essential in keeping these type of injuries from becoming a chronic condition. Every muscle and tendon in the body attaches to a bone or vertebrae, so when something becomes misaligned, it puts additional stress on the attached muscles. Proper realignment through chiropractic spinal and extremity adjustments helps maintain a proper range of motion and flexibility, and proper balance and strength allow the athlete to run and move at their peak performance. Dr. Allen Conrad is a Certified Strength and Conditioning Specialist through the National Strengt h and Conditioning Association (NSCA), the world leader in strength and conditioning research. Our combination of chiropractic care, massage therapy, stretching and therapeutic exercise is the perfect program for helping athletes work at their best, and when an injury does happen, return as fast as they can to playing again.
Do chiropractors perform stretching and exercises with patients?
As part of his adjunctive procedures license, Dr. Allen Conrad uses a combination of chiropractic care and therapeutic exercises to help patients improve range of motion, flexibility, core strength and balance. These improvements assist the athletes in returning to the field faster, and help prevent future injuries. A combination of pre-game stretches and regular chiropractic care has been effective in helping the rugby players stay longer on the field, and with less time missed due to injuries. If you are injured, you can't help the team, and most players appre ciate the treatment we provide for this reason. Rugby is a team effort, and it is important to do everything you can to return to the pitch as fast as possible to help the team succeed.
A rugby scrum involves strength, balance and coordination
What Types of Chiropractic Adjustments Do Sports Chiropractors Perform?
Dr. Allen Conrad is a former rugby player, and he can relate to common rugby injuries due to his experience and a second row for Millersville University, Palmer College of Chiropractic, and for the Blackthorn Rugby Team. Our office has performed chiropractic adjustments on the sidelines of Blackthorn matches, as well as in our North Wales, PA office. We use a few chiropractic adjustment techniques, including Diversified, Thompson Drop, Gonstead, Activator, Palmer Package, and Cox Flexion Distraction Technique for spinal decompression therapy. Each type of adjustment is carefully chosen by the doctor to identify which is most appropr iate for your condition, and all of these techniques were learned by Dr. Conrad during his time at Palmer College of Chiropractic in Davenport, Iowa.
Dr. Allen Conrad helped serve as an assistant for the Palmer Rugby Team, and also in the Palmer Rehabilitation Clinic during his stay in Iowa. He was also awarded at graduation with the Rehabilitation and Sports Injury Intern of the Year Award for his experience in sports rehabilitation. Dr. Conrad also worked at Karmich Chiropractic Centers for 6 years, which was the largest sports chiropractic facility on the east coast with over 40 locations. His experience with sports injuries and adjusting techniques has helped many athletes improve their sports performance, as well as other patients with similar injuries.
How Does Massage Therapy Help an Athlete improve from an Injury?
Massage therapy and chiropractic offer a combination of alternative medicine treatments for athletes like rugby players. Dr. Allen Conrad will examine and diagnose the injury, and instruct the massage therapist which region to perform the massage on. Different injuries require various types of pressure and style of massage, so during the examination Dr. Conrad can identify which type of massage treatment is best for the injury. There are different styles of massage treatments we utilize at Montgomery County Chiropractic Center, including petrissage, effleurage, tapotement, cross friction, Swedish, and deep tissue trigger point therapy. Each type has a specific purpose, and the combination of chiropractic care and massage therapy is effective in helping reduce spasm, pain, inflammation and scar tissue from many muscle and tendon injuries.
What is Rugby?
Rugby is a team sport similar to football which involves running, tackling, kicking, and team work. Rugby is the second most popular sport in the world, second only to soccer, and it involves players playing offense and d efense for two 40 minute half periods. Traditional rugby involves 15 vs 15 players on the field at the same time, but a faster version of rugby called 7's involves less players and more of a finesse game. Rugby involves the violence of football with the speed, kicking and endurance of soccer. It is due to this combination that rugby players get injured, and why chiropractic care and massage therapy for rugby injuries can help get them playing again faster.
Https://www.montcochiro.com
Montgomery County Chiropractic Center
1364 Welsh Road
North Wales, Pa 19454
215 628-2529
www.montcochiro.com
Dr_conrad@msn.com
2019 Rugby World Cup in Japan
Japan | Our Favourites | By Stephen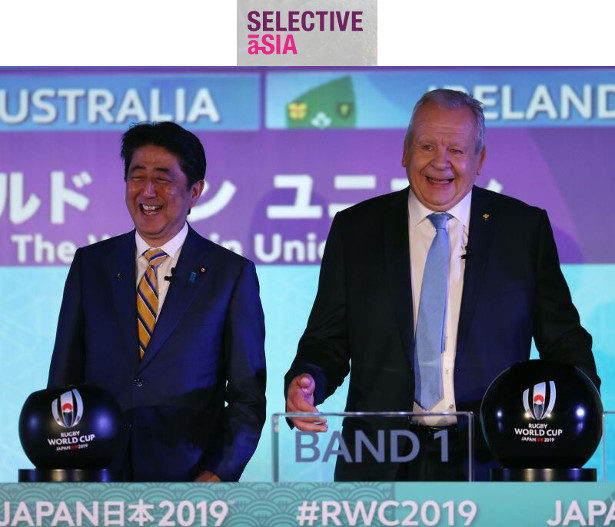 Visit Japan in autumn 2019 and you'll have the chance to witness an extraordinary spectacle. No, not the splendid autumn foliage, although we agree that's a great reason to go. We're talking about the Rugby World Cup, which will take over Japan towards the end of September next year.
We'd hate to pass up an opportunity to give you the advantage, and we do try to tackle things head on, so our resident flanker Stephen has tailored an exclusive RWC itinerary, based around the England Group Games with plenty of world class sight-seeing in between. And if England's not your team, we can tailor an itinerary around any of the other games. Don't leave it too long to book, though – the hotels will be busy, so pack your ruck-sack and get ahead of the scrum…
22nd September 2019: England v Tonga (Sapporo Dome, Hokkaido)
Give yourself a little time to get your feet on the ground after the longhaul flight and explore Tokyo before you catch the bullet train to Hokkaido for a few days exploring before the first game. Hokkaido is an island a couple of hours north from Tokyo on the bullet train (which is absolutely the best way to get there). Arriving a couple of days before the first game will give you time to explore, including a cable-car trip up the mountain that overlooks the city, a hike around Onuma Quasi National Park with its dormant volcano, and a visit to the Sapporo brewery.
After England v Tonga, fly south to Fukuoka, which has a reputation for excellent streetfood – in particular ramen noodles, which are sold across Japan but particularly special here. Over the following days you'll be making your way north along the coast. First stop is Hiroshima, now as famous for arts and culture as it is for promoting world peace, and spend time exploring this all too famous city. The Peace Memorial Museum is a sobering must-visit for most – its Park is a UNESCO World Heritage site, containing the museum, cenotaphs, peace bells, and ruined buildings that survived the blast.
See the full blog at >> www.selectiveasia.com/blog/japan/2019-rugby-world-cup-in-japan
The Countdown is on: Travel Guide to Japan's Rugby World Cup
eDreams compiles best places to eat and sleep and explore

The Rugby World Cup 2019 kicks off in just over 10 weeks. Japan will be the first Asian nation to host this prestigious sporting event, and tourism in the country is booming. eDreams, one of the world's largest online travel companies and European e-commerce businesses, has seen a 516% rise in Brits booking travel to Japan compared to last year*.
With over 80% of tickets for the tournament already gone[1], there is still time to join in the excitement with flights available for under £750*.
To ensure you make the most of your stay the travel experts at eDreams, who are passionate about making travel easier, more accessible and offering customers better value, have compiled a comprehensive list of the best places to eat, sleep and see across all the eight cities hosting home nation matches during the tournament.
Yokohama
Key matches:
22nd September: Ireland vs Scotland
12th October: England vs France
13th October: Japan vs Scotland
26h October: Semi Final
2nd November: Final
Explore: A drop kick distance from Tokyo, so easy to get to and explore, Yokohoma boasts a sensational Go-Karting track – ideal for small and large groups of friends. This go-karting experience even offers character themed races, giving you the chance to dress up as Mario, and drive through the streets of Tokyo, music and all.
Eat: Negishi Yokohama Joynus serves exquisite oriental cuisine at an affordable price. Set in the central Minamisawai region of the city, its quick efficient service will leave for plenty of time to watch the rugby! Make sure to try the blucky set with pork slices.
Flights and Accommodation Offer: eDreams have found accommodation, with flights included at the 4.5-star InterContinental Yokohama Grand for £1,772 per person, you'll be centrally located in Yokohama, steps from Tokyo Bay and 3 minutes by foot from Pacifico Yokohama and only a 25 minute walk from Yokohama Stadium.
*Price correct as of 09.07 2019
Price based on travel on 20.09.19 to 30.09.19 from London to Yokohama (9 nights)
Kumamoto
Key matches:
13th October: Wales vs Uruguay
Explore: Feeling a bit tired after a big game? Why don't you take a break and relax at Kurokawa Onsen. Kumamoto is blessed with natural hot springs, reminiscent of old Japan. There are three open air baths in Kurokawa Onsen and it is the perfect place to unwind after a day of travelling and watching rugby.
Eat: If you are looking for a chance to experience the traditional cuisine of Kumamoto, why not check out Yokobachi. Famous for their take on the local speciality of skarashi renkon or their flavourful spicy and sweet chicken nanban, Yokobachi is moderately priced and filled with authentic Kumamoto cuisine.
Flights and Accommodation Offer: eDreams have found accommodation, with flights included, stay at the Kenchomae Green Hotel in Kumamoto for £1,175 per person. You'll be within a 5-minute drive of Kumamoto Castle and Aso Uchinomaki Onsen, more importantly only a 22-minute drive from Kumamoto Stadium.
*Price correct as of 09.07 2019
Price based on travel on 10.10.19 to 20.10.19 from London to Kumamoto (9 nights)
Shizuoka
Key matches:
28th September: Ireland v Scotland
9th October: Scotland v Russia
Explore: Away from the pitch, take advantage of Shizuoka's beautiful views of Mount Fuji by exploring the Nihondaira scenic area. The Nihondaira Ropeway is a cable car that connects Nihondaira and Kuno zan Togshogu Shrine, meaning visitors get a cultural experience while enjoying some of Japan's best views.
Eat: Filled with an extensive range of seafood restaurants, travellers are advised to try the 'soul food' of Shizuoka – Shizuoka Oden, at Mikawaya. This traditional broth is stewed either with beef tendon or black hanpen, which are both local favourites. Not only is the restaurant highly praised but it a 10-minute walk from Shizuoka Station.
Flights and Accommodation Offer: eDreams have found accommodation, with flights included, stay at the 4.5 stars Okura Act City Hotel Hamamatsu for £1,826 per person. With a stay at Okura Act City Hotel Hamamatsu, you'll be centrally located in Hamamatsu, within a 10-minute drive of Lake Hamana and Hamamatsu Museum of Musical Instruments and only a 40-minute drive away to Shizuoka Stadium.
*Price correct as of 09.07 2019
Price based on travel on 26.09.19 to 04.10.19 from London to Shizuoka (7 nights)
Kobe
Key matches:
26th September: England v US
30th September: Scotland v Samoa
Explore: Kobe is famous for its sake, a Japanese rice wine, which is made with water from the nearby mountains. Take a step away from the excitement of the game and become enriched in the different breweries dotted around town. Whilst you're there you should also make time to explore both the Sawa-no-Tsuru Museum and Hakutsuru Sake Brewery Museum, as well go for a tasting at the Kiku-Masamune Sake Brewery Company.
Eat: The Japanese steakhouse, Kokubu is a world-famous steak spot, cooking only the finest Kobe beef for its guests. The hospitable chefs make diners feel particularly welcome before preparing their exquisite meals specifically for them.
Flights and Accommodation Offer: eDreams have found accommodation, with flights included, stay at 4.5-star Oriental Hotel for £1,643 per person. With a stay at Oriental Hotel, you'll be centrally located in Kobe, within a 5-minute drive of Kobe Tower and Port of Kobe and a 12-minute drive to Kobe Stadium.
*Price correct as of 09.07 2019
Price based on travel on 24.09.19 to 03.10.19 from London to Kobe (8 nights)
Toyota
Key matches:
23rd September: Wales v Georgia
Explore: Whilst you may only know Toyota as a car manufacturer, the city is also home to some of Japan's most beautiful countryside. So, if the tour of Toyota's Kaikan Automotive Museum isn't to your taste, why not explore Korankei Valley? A quiet area that isn't overcrowded with tourists, this stunning mountainous region has walking trails for walkers of all abilities.
Eat: The food stalls amongst Korankei Valley play host to a range of authentic Japanese foods as well as international foods, such as frankfurter sausages, sushi and sweet chill chicken.
Flights and Accommodation Offer: eDreams have found accommodation, with flights included, stay at the Nagoya Prince Hotel Sky Tower for £1,537 per person. The property is a 40-minute drive to the Toyota Stadium.
*Price correct as of 09.07 2019
Price based on travel on 21.09.19 to 01.10.19 from London to Nagoya (9 nights)
Sapporo
Key matches:
22nd September: England v Tonga
Explore: If you'd like to raise a glass and celebrate post-match don't miss the Sapporo Beer Museum! Being Japan's only museum dedicated to beer, it explores the long history of Sapporo Beer. You can learn about the brewing process behind one of Japan's most popular beers and make sure to enjoy a well-deserved pint on your holiday.
Eat: Hyosetsu no Mon is an authentic Japanese seafood restaurant and is the oldest crab specialty restaurant in Sapporo. Visitors can enjoy a premium, fine dining experience in a private room whilst they devour the notoriously fresh sea food this restaurant serves.
Flights and Accommodation Offer: eDreams have found accommodation, with flights included, stay at the ANA Crowne Plaza Chitose for £1,840 per person, which places you in the heart of Chitose, within a 5-minute drive of Chitose Salmon Aquarium and Chitose Inter Golf Club and only a 40 minute drive to Sapporo Stadium.
*Price correct as of 08.07 2019
Price based on travel on 20.09.19 to 30.09.19 from London to Sapporo (9 nights)
Oita
Key matches:
9th October: Wales v Fiji
19th October: Quarter Finals
Explore: Discover the Oita Marine Palace Aquarium Umitamago where you can see a wide array of fish, sharks, sealions and walruses. There are also regular dolphin exhibitions which are highly recommended, especially for those travelling with children, as guests get the chance to stroke these amazing animals – a once in a lifetime opportunity!
Eat: Right next to Jissoji Central Park in Beppu is Tenshinken, serving up Oita Prefecture's most famous dish, toriten. These would normally be known as "chicken fingers" in the West, but in Japan, the chicken is cooked using a tempura batter giving you a completely different flavour.
Flights and Accommodation Offer: eDreams have found accommodation, with flights included, stay at the 4 star Oyado Ichizen in Yufuin (Yufuin Onsen) for £2,067 per person, you'll be a 5-minute walk from Yufuin Motorcycle Museum and 13 minutes by foot from Kinrin Lake. Driving time is less than an hour to the Oita Stadium.
*Price correct as of 08.07 2019
Price based on travel on 06.10.19 to 16.10.19 from London to Oita (9 nights)
Tokyo
Key matches:
5th October: England v Argentina
19th, 20th October: Quarter Finals
1st November: Bronze Final
Explore: One of the world's largest cities, Tokyo offers a uniquely eclectic mix of traditional and contemporary attractions, and is renowned for stunning first-time visitors. Whilst in the area, visit City Tour–Asakusa, one of the most popular tourist spots in Tokyo. The area has the world's tallest free-standing broadcast tower along with some fantastic shopping. Also make sure to check out the Yoyogi Park, where you can mix with rock music fans, jugglers, comedians along with the infamous Harajuku girls.
Eat: This international city has a diverse range of dining options. Be sure to book a table at Tokyo Washoku Bunshiro, on the 7th floor of Shin Marunouchi building – visitors are guaranteed to enjoy locally-produced food as well as a truly spectacular view.
Flights and Accommodation Offer: eDreams have found accommodation, with flights included, stay at the 4 star The Royal Park Hotel Tokyo Shiodome in Tokyo (Shiodome) for £1,620 per person, you'll be within a 15-minute walk of Kabuki-za Theatre and Ginza Wako Building. Driving time is less than an hour to Toyko Stadium.
*Price correct as of 08.07 2019
Price based on travel on 03.10.19 to 13.10.19 from London to Tokyo (9 nights)
Sir Clive Woodward appointed to board role at Aura Technology as IT services provider plans its next phase of growth
Strategic IT services provider Aura Technology today announces the appointment of Sir Clive Woodward to the board.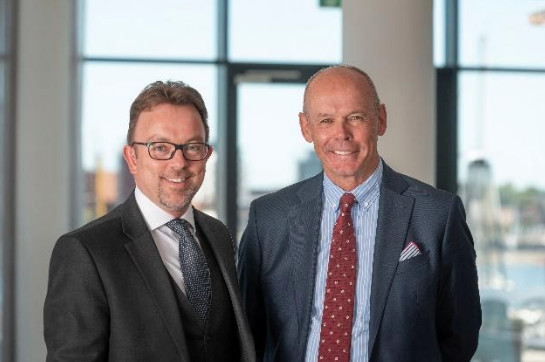 Sir Clive, who won the World Cup with England's rugby team in 2003 and led Team GB to Olympic success as Director of Sport from 2006 to 2012, will help shape Aura Technology's strategy in a non-executive role as the company enters its next phase of growth. Aura Technology is established as a leading provider of IT consultancy and managed services in the South and London.
Sir Clive has significant experience in the technology sector and enjoyed a successful 18-year business career before becoming England coach, including the founding of a computer leasing business. He is also the founder of Hive Learning, an online community where business leaders share technical and commercial knowledge.
He now works as a sought-after consultant, supporting high-performing teams and organisations to improve individual and collective performance to the benefit of their culture, goals and strategy.
Tim Walker, Managing Director, Aura Technology, said: "I am pleased to announce the appointment of Sir Clive to play an active role in shaping our business as we grow as a leading provider of strategic IT services in London, the South and beyond.
"Aside from a shared love of rugby, Sir Clive and I share a passion for leadership, teamwork, and performance excellence. He has a strong background in technology and an unparalleled understanding of how a winning mindset leads teams to succeed.
"He has identified these winning qualities in Aura's team and I am thrilled that he has chosen to join us to help make the most of our business's enormous potential as we take it to the next level."
Sir Clive said: "After my initial meetings with Tim, I quickly realised that Aura Technology stands out in a very competitive market because of its focus on a highly strategic approach to IT. What he and his team have achieved in just over 18 months of operation is remarkable.
"Companies that win in IT tend to win. It's exciting to see how Aura devises and implements IT services that are aligned to the goals and business plans of each organisation they work with, particularly growing companies in the mid-market.
"Tim, the board at Aura and I see this as a long-term relationship and I am very much looking forward to playing my part in the future success of this outstanding business."
Aura Technology launched in 2017 with the aim of redefining the relationship between business and IT. Its specialists work closely at senior level with mid-market businesses of 50 to 500 IT users to ensure their IT provision is aligned to their business plans and strategic goals.
The company has grown significantly over the last two years, winning a diverse range of clients including those in the legal, other professional services, marine and commercial property sectors, and expects to create around 30 new jobs over the next two years. Its customer base includes Vail Williams, London Academy of Music and Dramatic Art (LAMDA), Inspiration Marine Group, VFS and many other organisations.
For more information see www.auratechnology.com
The ASUS ZenBook 14 UX431 device, is a laptop described as being the 'perfect travel partner'.
The slick and robust design comes with military-grade durability, making this portable device the perfect laptop for travelling with.
It is also great for travel due to its ability to allow you to complete work on the road whilst also allowing you to enjoy the comforts of Netflix and Spotify in high-definition at the end of a long long day of commuting.
Key features:
Elegant and portable design: Super-compact 14″ NanoEdge design with slick silver finish
Incredibly light model: Weighing in at just 1.1kg so it will fit in your backpack
Ultra speaker audio: Two powerful bass speakers and two high-frequency upward firing speakers deliver incredible sound
Uncompromising performance: Intel Core i5-8265U, Intel Core i7-8565U CPU
taking notes, sending emails or watching rugby highlights
Rugby accident led to Oliver designing high-tech concussion-detecting sports skull cap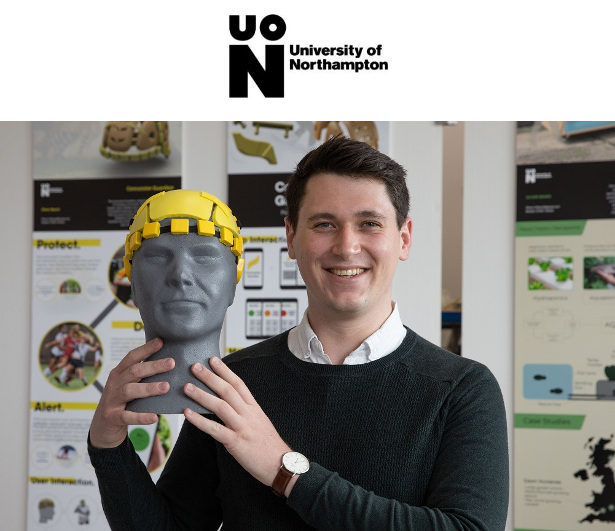 A student who was knocked unconscious in a rugby match has designed a high-tech skull cap that can detect concussion in people playing full-contact sports.
Oliver Beard took a blow to the head playing for the University of Northampton's men's rugby second team and lost consciousness for a few seconds, while a few weeks later a fall while skiing saw him concussed for the second time.
"I am still experiencing the after effects today, as I get headaches and tunnel vision when playing high-intensity sports," said Oliver, who comes from Hucclecote, Gloucester.
While the incidents have impacted on Oliver's health, they've also provided the Product Design student with the inspiration for his final year project.
He has designed the Concussion Guardian – a skull cap to be worn when playing full-contact sports which can reduce the likelihood of sustaining concussion thanks to its use of a shock-absorbing foam which hardens upon impact.
But, it also contains a device which tracks impacts on the skull and relays the information to mobile phones. The alerts can be sent to members of the player's coaching staff and team-mates on the sidelines, ensuring any knocks to the head which exceed a pre-determined level of G-force are spotted and the player can be taken off for treatment.
Oliver said: "My research found that up to 50 per cent of concussions remain unreported and its detection is difficult as only 10 per cent of cases see athletes lose consciousness. So being able to detect cases is a problem, and a problem the Concussion Guardian can solve."
Looking back on his own experiences with concussion, Oliver feels he would have benefited from wearing the Concussion Guardian.
He said: "When I was playing rugby, I was at the bottom of a ruck after I had been tackled. I was trying to readjust my body position when a knee struck my head, knocking me unconscious. I played on through my own choice as I hadn't known at the time I was concussed, I didn't feel great and was unfocused in the last 10 minutes of the game.
"I didn't leave the field as the match was very close and we could have won. I recognised I was concussed on the coach home – I was feeling very sick, couldn't really remember what had happened at the match or the short time after, I also couldn't hear too much sound or let much light in so I spent the coach ride back with a jumper over my head with headphones on.
"The second team captain told me to go to the hospital as soon as we were back as he was informed on the coach of what had happened. If I had been wearing the Concussion Guardian, it might have prevented the concussion, or its severity, and would also have meant my team-mates would have been alerted and I would have been ordered to stop playing."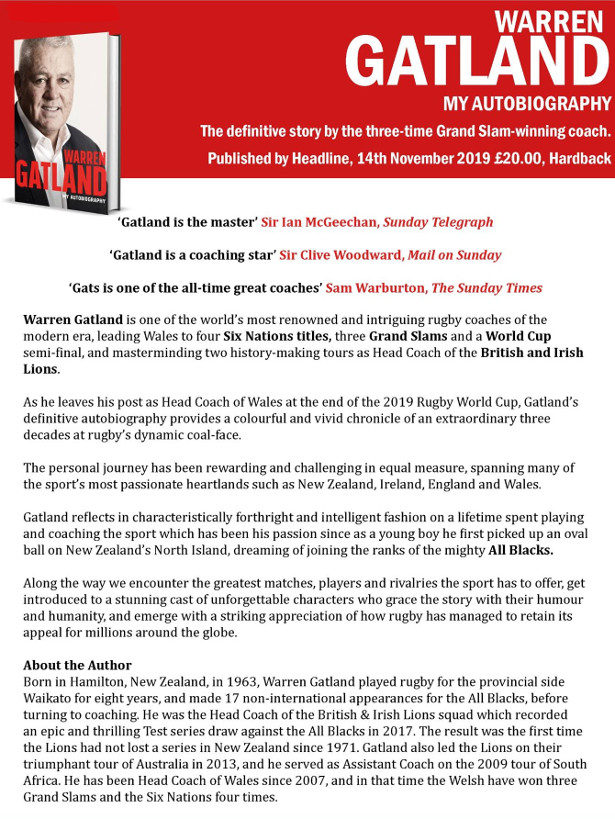 As a travel gadget for the female travelling to a sporting event this portable makeup mirror has warm and daylight options, fits snugly in hand luggage and comes with plush carry case and USB charging cable.
www.illuminated-mirrors.uk.com/hollywood-x-press-make-up-mirror.html
Total Potential of Women's Football Sponsorship Undervalued by Over US$1 Billion

London, 8th July 2019 – The total potential worth of sponsorship in women's football globally is undervalued by over US$1 billion, according to the leading independent brand valuation consultancy Brand Finance. The latest analysis, which models the differences between men's and women's football World Cup viewership and prize money as well as current sponsorship within the men's game, estimates the value of women's football sponsorship globally at US$1.2 billion more than where it currently stands. The analysis features in the Brand Finance Football Annual 2019 alongside other insights on club brand values, sponsorship effectiveness, league reputation, and stadia performance.
The immense disparity between current and potential sponsorship value for women's football demonstrates the funding gap that women's sides are facing. Could clubs be utilising their sponsorship deals more effectively? The current practice of bundling men and women sponsorship into one package is a key cause of revenue loss for rights holders and of marketing loss for corporate brands.
As women's football continues to rise in popularity, the sport would benefit greatly from separating out these deals and inviting a broader variety of brands to sponsor the game. Brand Finance expects that – building on the success of the FIFA Women's World Cup 2019 which saw record viewership figures – women's leagues and clubs globally will be searching for ways to tap into the estimated US$1.2 billion of sponsorship value left on the table.
David Haigh, CEO of Brand Finance, commented:
"It is clear that there is a monumental gap in the market for women's football sponsorship. Recent deals, including Visa's seven-year contract with UEFA and Lucozade's support of the English Lionesses, are steps in the right direction to utilise the rise in popularity of the sport. As the women's game gains more attention globally, following the success of the 2019 World Cup, we will no doubt see a more permanent shift in the business dynamic as well as the social dynamic of football."
Bryn Anderson, Sports Valuation Director at Brand Finance, commented:
"As corporate brands take first steps into women's football sponsorship, the necessity for partnership evaluation and return on investment valuation has never been greater. Has the sponsorship raised awareness, changed corporate image, changed customer attitudes and behaviours towards the brand? It is important for brands to monitor sponsorship effectiveness to provide tactical, strategic, and ROI insight in a relatively new and exciting but largely untested market."
Superstars and Endorsements
On Sunday, the USA women's football team made history by securing their fourth victory in the FIFA Women's World Cup final, scoring a record-breaking 26 goals throughout the competition. The team's unwavering style, consistency, and determination have proven why the USWNT are the world's no.1 women's team with the best talent in the game. Co-captain Megan Rapinoe has well and truly stolen the show: winning the Golden Boot, the Golden Ball, and claiming player of the match for the final.
Bryn Anderson, Sports Valuation Director at Brand Finance, commented:
"Endorsement deals for Megan Rapinoe and her peers, including the highly marketable Alex Morgan, will inevitably come in off the back of the team's World Cup success. The game needs superstars to help raise the profile and realise the potential."
Sponsorship through women's football may also offer many brands exposure to an audience of young ambitious females who may have been unreachable through the men's game. By getting into these channels early, sponsors will be able to better understand their audience and tailor their messages accordingly.
Money vs. Viewership
The sensation caused by the World Cup has also boosted the debate over equal pay in the sport. Women players' wages are a fraction of their male counterparts. The winners of this year's FIFA Women's World Cup will receive double the amount of prize money compared to the 2015 winners, with US$4 million up for grabs, and the overall prize fund has also doubled – to US$30 million. Nevertheless, the winners of the next men's World Cup can expect to take away US$40 million, with total prize money reaching a staggering US$440 million.
The USWNT's frustrations in particular are amplified against the backdrop of the US men's national team currently receiving more pay, despite failing to even qualify for the 2018 World Cup. The entire women's team is in the process of suing U.S. Soccer. Tennis is one of the sports at the forefront in terms of gender equality where we now see equal prize money for men and women at major tournaments such as Wimbledon. There is no reason why we should not see football undergo more significant changes as the game inevitably continues to grow.
In the UK, for instance, mirroring the success across the pond, the World Cup became the most watched women's football tournament on television to date, with British viewing figures alone reaching a staggering 11.7 million viewers for the USA vs. England semi-final. With prediction of total viewing figures at nearly a billion globally for the whole tournament, it is clear that the interest in the women's game is following a sharp upward trajectory, even if – with figures hitting a 3.5 billion mark for the 2018 Men's World Cup – women's football still has some ground to make up.
Bryn Anderson, Sports Valuation Director at Brand Finance, commented:
"Sunday brought us the final of what was a highly successful women's football World Cup. The tournament broke various records in terms of TV audiences, online following, and general coverage. As viewership normally determines the magnitude of sponsorship deals and prize pots, the World Cup should be a catalyst for a business revolution in the women's game."
Whilst popularity of women's football has started to take off at the national level, the next stage is further development at the league level. Having understood the changing rules, some corporate brands are already getting ahead of the game. In March 2019, the established British banking brand Barclays agreed a multi-million sponsorship deal with the Football Association Women's Super League (FA WSL) from the start of the 2019/20 season. The three-year contract is reported to be in excess of £10 million, which includes a £500,000 prize for the league champions, the first in its history. With the FA describing the deal as "the biggest ever investment in UK women's sport by a brand", it is a true milestone for women's sport, marking the beginnings of change.
Late to the Party
As sponsors continue to invest, it will be interesting to observe the balance of power between national leagues and clubs. Europe's largest clubs are starting to invest more resources into their respective women's teams. FA WSL matches will be played as double-headers alongside certain Premier League fixtures in the coming campaign. There have also been active steps with regards to better scheduling so that audiences are not split between watching their favourite men's or women's teams and can instead watch both. There is also a continual drive to move more women's fixtures into their respective club's main stadium which could be key in generating match attendance.
9 of the top 10 most valuable football brands, as ranked in the Brand Finance Football 50 report, now have an official women's team. Only Real Madrid – the world's most valuable football brand – lags behind but has recently announced plans to purchase local women's side CD Tacon to officially join the women's game in June 2020. Second-placed Manchester United only established its women's side in May 2018, which has since been promoted from the Championship to the FA WSL for the 2019/20 season along with Tottenham. Big names being promoted for the first time signals the larger clubs' intent to succeed in the women's game, despite being slower to partake.
Despite nearly all European powerhouses now fielding women's teams, the success enjoyed by the men's sides is rarely mirrored by the women's teams, and vice versa. From Brand Finance's top 10, only Arsenal have won the UEFA Women's Champions League, with PSG and Barcelona achieving runner up positions. At the same time, the most decorated team in the competition is Lyon, winning an impressive six times, followed closely by Frankfurt who have claimed the title four times. Sweden's Umeå, victorious twice in the Champions League, continue to outshine their male counterparts who only play in the Swedish third division.
Bryn Anderson, Sports Valuation Director at Brand Finance, commented:
"The coming years will likely see many of the top European clubs among the winners in the women's game. The fact that the top two brands were the slowest to the party in terms of establishing a women's side shows that – whilst late – they have wised up to potential benefits that it can bring. As viewership grows, so should sponsorship and broadcast revenue, and hence further resources can be invested in players."