A Smart Purchase: 'Smart Screen' for your Smart Phone… www.smartscreen.store
A London-based start-up brand propelled by lockdown creativity, 'Smart Screen', has launched a revolutionary, antibacterial cleaning cloth designed to ensure phones and tablets remain box-fresh.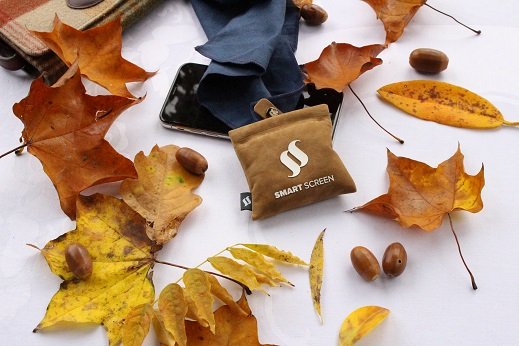 'Smart Screen' is a designer cleaning cloth and pouch tailored to neatly fit into any pocket, a heavier weight than most microfibre glass cleaning cloths making it easier to handle. This premium product has been specifically manufactured with the current heightened awareness of cleanliness in mind, with a silver ion antibacterial liquid treatment applied during the weave process. The 'Smart Screen' boasts a durability that ensures antibacterial properties lasts for up to 15 washes.
This lifestyle accessory, though produced predominantly for phone and tablet use, can also be utilised for reading glasses or camera lens cleaning thanks to its' versatility. Created for a mass market audience, the cloth fits into any everyday scenario – from removing screen smears before entering a meeting, eradicating dirt picked up from the bottom of a handbag or getting rid of greasy finger marks on the family-shared tablet.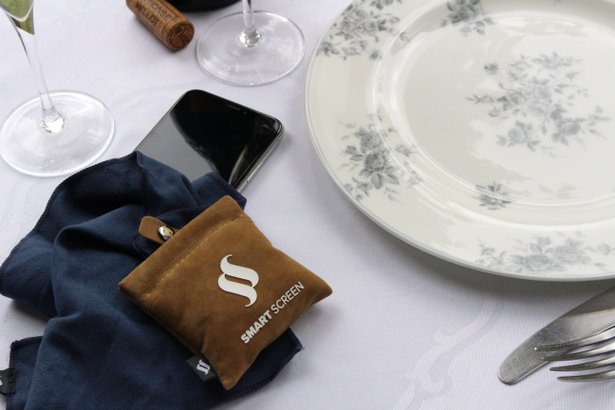 'Smart Screen' CEO, David Sant explains: "As a serial entrepreneur and businessman I'm always looking for opportunities to spot gaps in the market and bring a concept to reality. During lockdown I have been reminiscing back to being on busy commuter trains with everyone staring at their phones then cleaning them on jeans, jacket sleeves or a handkerchief. It strikes me that now more than ever we have a requirement for ourselves and a duty to others to live in a more clean-conscious manner. I'm proud to bring such a high-end yet accessible product to market to meet a new wave in demand."
The Smart Screen is presented in neat boxed packaging and is available for purchase in six different colours (Navy Blue, Saffron Yellow, Slate Grey, Powder Blue, Polar White and Camel Brown) retailing at £9.95 each.