A BIG DAY IN CBD
The UK's Number One CBD brand Naturecan progress toward UK regulatory approval
Until recently, it has been difficult to identify which CBD products are safe and trusted to use. Out of over 800 brands who applied for the Novel Food Regulations, Naturecan proudly stand amongst less than 100 brands who have been seen their application progress. Recognised as the UK's number one CBD brand by Leaf Report 2022, Naturecan are changing the game in health and wellness as leading providers of plant derived, high quality and legal CBD products.
What is the UK Food Standards Agency (FSA) Novel Food?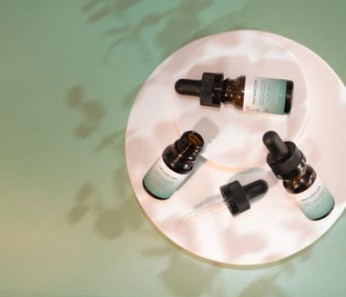 The UK FSA Novel Food regulation identifies foods and consumables which have not been widely consumed by people in the UK or EU or do not have a history of consumption. To ensure CBD brands can remain on the market, the FSA Novel Food regulation requires clear toxicology testing to determine product safety as well as ADME studies (absorption, distribution, metabolism and excretion) to show how the human body deals with CBD after consumption. With the UK leading all regulations for brands around the world, Naturecan's recognition is an incredible nod to the brands intricate safety and quality measures they put in place to assure their customers are getting the highest quality CBD products, whilst being known as a trusted brand in every household.
Co-founder of Naturecan, Paul Finnegan, recognises the achievement –
"We are absolutely overjoyed to be on the FSA Novel Food list. Naturecan has always prioritised quality and safety of our customers above all else. This really is the start of this blossoming industry, and it means consumers can not only trust the quality of the product they buy but also the reassurance that it will remain on the UK market."
Naturecan aim to create the highest quality of products that help people lead healthy and happy lives, rigorously testing products and certified by independent laboratories so you can be sure of their quality and safety. Using a unique filtration processes to guarantee the highest CBD quality, Naturecan offers an extensive and exclusive range of CBD products and supplements.
Creating quality CBD oils using broad-spectrum CBD to infuse a whole range of everyday products designed to fit your everyday lifestyle. Naturecan also offer convenient capsules full of powerful natural extracts so your body can get the support it needs in a quick and easily dosable way. In addition to CBD topicals to help soothe aches and pains with dedicated muscle balms and and a variety of skincare lines infused with CBD.
The Naturecan best-sellers
Naturecan 10% CBD Oil – RRP £54.99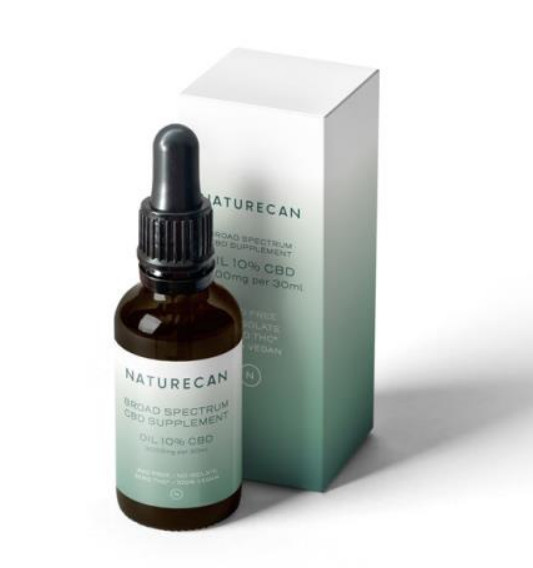 Broad spectrum CBD oil extracted from certified organic hemp combined with only pure organic MCT carrier oil; perfect for those looking to harness the power of this all-natural extract.
A broach spectrum oil, Naturecan tintures works to produce an 'entourage effect' meaning each active element, including potent plant terpenes, combined to boost the oils natural properties. With extensive third-party lab testing, Naturecan CBD oil seamlessly integrates into you daily routine, supporting your body from the inside out. Also available in 5%, 15%, 20%, 30%, 40% CBD oil.
Naturecan's proof is in the product – extracted and grown in the USA, Naturecan CBD meets the highest standard and is fully compliant under state law. Using whole-plant extraction, Naturecan filter out unnatural substances to maximise CBD concentration with non-detectable THC guaranteed.
Naturecan CBD Oil Softgels – RRP £18.99, 10mg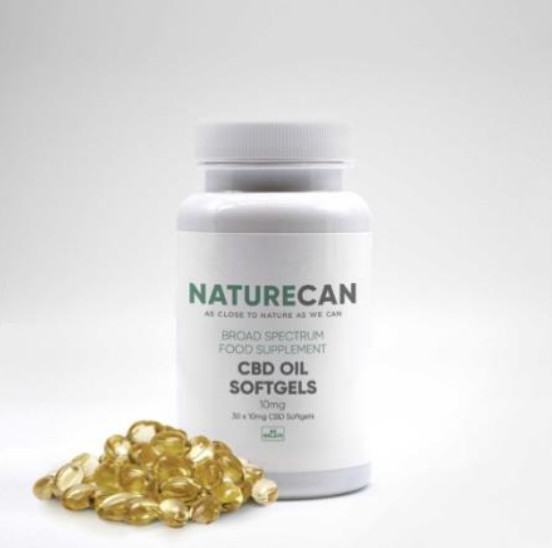 These broad-spectrum CBD Softgels are easy to take and tasteless, for everyday health and wellness support and can be taken at any time. Naturecan CBD oils used in the softgel supplements have been used for
thousands of years and no matter what your ages or lifestyle, you can find yourself benefitting from regular use of CBD from everyday individuals to professional athletes. Recommended serving – 3 capsules a day. Available in 60, 90 and 120 capsules.
Naturecan CBD Muscle Balm – Chilli Heat – £39.99, 100ml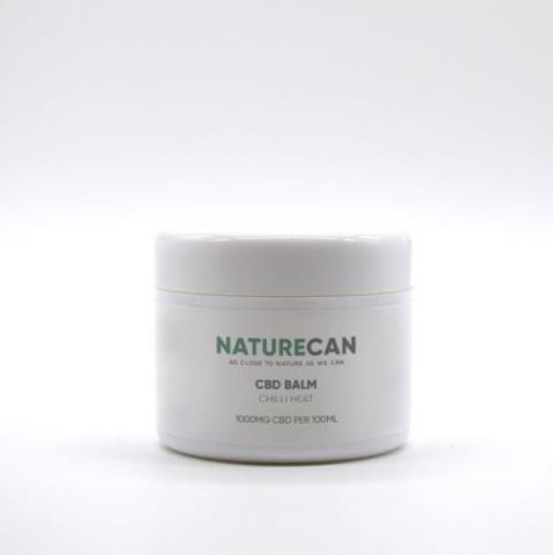 Instantly activating, the Naturecan CBD Muscle Balm has been created to help relieve tired and aching muscles following high-intensity exercise and sports of all kinds. The balm offers instant relief with a warming effect, and is even suitable for use alongside a vegan lifestyle. Harnessing the natural heating properties of capsaicin and infused with highquality CBD, the specially formulated cream offers a deep warming sensation for fast and effective relief. Available in 30ml.
As well as a range of topical and oral products, Naturecan product line also extends to snacks such as delicious cookies, chocolatey brownies and fruity gummies.
Naturecan CBD Gummies – £24.99, 10mg
The high-quality vegan CBD gummies are packed with flavour and a sweet way of getting the daily CBD dosage you need with non-detectable levels of THC. With a sweet juicy taste, the gummies are perfect for controlling the amount of CBD you are consuming each day by delivering the same amount of the natural plant extract with each consumption.