2023's – Best Ethical Father's Day Gifts for the Active Dad in Your Life
Your dad deserves something special this Father's Day, especially if he's the active type! After all, the man spent his entire life keeping you safe and sound, so now it's time to show your appreciation uniquely.
But not just any gift will do. You want to get him something truly unique and meaningful that he'll enjoy and that respects eco-friendly and sustainable practices. Fret not because we've got you covered!
This article will discuss some of the best ethical Father's Day gifts for active dads. We'll provide thoughtful ideas for gifts that reflect the lifestyle of the busy dad in your life while still honouring ethical practices of sustainable production and responsible business operations. Read on to find out more!
Ethical Running Gifts for Dads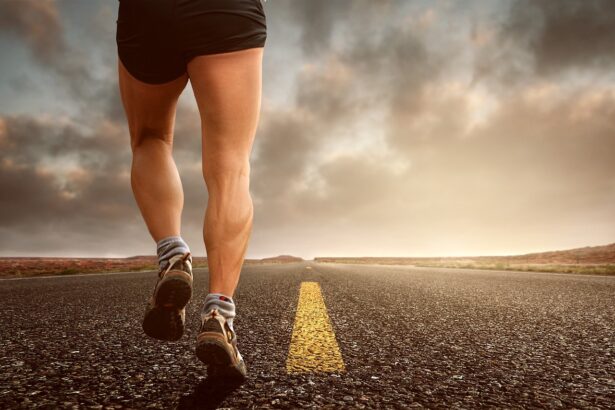 It can be hard to find the perfect gift for your dad, especially if he loves to stay active. If your dad loves running, why not show him you care this Father's Day with a thoughtful and ethical running gift?
Not only will a great running gift keep Dad on track and motivated to reach his goals, but when you choose an ethical option, you can rest assured knowing that your present has been made ethically, sustainably and with love.
Here are some top picks for ethical running gifts to give your Dad this Father's Day:
• Recycled Running Shoes: There are a lot of companies that make shoes out of recycled materials. Whether it's plastic bottles or old fishing nets – these shoes are designed to be lightweight and breathable for maximum performance.
• Ethical Apparel: Look for apparel made from recycled fabrics, such as recycled plastic water bottles or even bamboo! These materials are sustainable and don't require any harsh chemical treatments in their production.
• Insulated Water Bottle: An insulated water bottle is essential for staying hydrated as you run – but why not make it ethical? Look for BPA-free options free from phthalates, lead and other potentially hazardous chemicals.
With these ethical running gifts, your dad will indeed feel the love this Father's Day!
Sport and Outdoors Skincare for Active Dads
Everyone knows that active fathers need to take special care of their skin. Whether your dad likes to surf, ski, bike, or climb, the sun, wind, and dirt can take their toll on his skin.
So instead of giving him an essential skincare set this Father's Day, why not give him an ethical sport and outdoors skincare set? Plenty of organic and natural skincare products are available to protect your dad's skin while he enjoys his hobbies.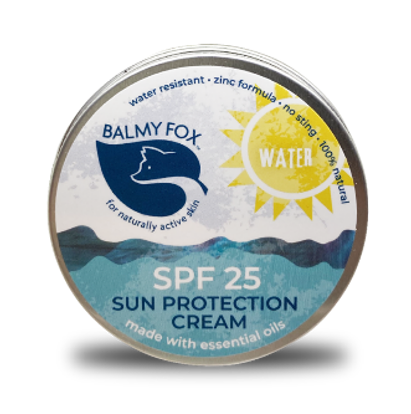 Look for a skincare brand made with ingredients like borage oil, shea butter, aloe vera, and vitamin E, which will help keep your dad's skin nourished and moisturised when spending time outdoors.
You can also find water-resistant sunscreen with no sting for extra protection from the sun's rays.
These skincare products are better for protecting your dad's skin and for the environment than conventional skincare products. Be sure to look for brands committed to sustainability and ethical sourcing, helping you give a gift that gives back this Father's Day!
Gifts to Keep Dad Cool During Summer Workouts
Looking for a practical yet ethical Father's Day gift that dad can use to stay cool during his summer workouts? Look no further! Here are a few gift ideas to keep dad cool and comfortable this summer.
Moisture-wicking clothing
Gifting dad moisture-wicking clothes are one of the best Father's Day gifts for active dads. This type of clothing is designed to keep sweat away from the body and evaporate it quickly, helping to keep him comfortable while he exercises. It also helps reduce skin irritation, preventing work from pooling and causing chafing.
Mesh hats and helmets
Mesh hats are great for keeping dad cool while he's out in the sun. They are made of breathable materials that help wick away sweat and protect his head from the sun's harsh rays. For extra protection, you can look for helmets with mesh panels to ensure maximum breathability while he works out in hot weather.
Reflective gear and sunglasses
Another great Father's Day gift idea is reflective gear or sunglasses. Reflective gear helps keep dad visible to drivers or fellow bikers, joggers, or hikers when exercising outdoors at night. Sunglasses will also help protect his eyes from the sun's harmful UV rays, ensuring that he stays safe when he's out on his outdoor excursions!
Stylish Outdoor Apparel for Active Dads
The great thing about the active dad in your life is that they are probably always up for trying something new or going on a new adventure. Give them a stylish outdoor apparel gift they'll love to wear while exploring.
Gifting outdoor apparel can help them stay safe and comfortable while exploring the great outdoors. Look for fabrics that provide a UPF (Ultraviolet Protection Factor) rating of 50+ to protect against harmful UV rays from the sun and are also moisture-wicking, quick-drying, and highly breathable. Here are some items you could consider:
• UPF-rated shirts
• Breathable waterproof jackets
• Fast drying shorts
• Breathable hiking socks
• Moisture-wicking base layers
• Comfortable trail shoes
These items will be not only kind to the environment because of their sustainable fabrics but also look stylish and will make great ethical gifts that your active dad can enjoy for a long time.
Unique Outdoor Accessories to Enhance Any Activity
If you're looking for a unique and ethical Father's Day gift for the active dad in your life, look no further than outdoor accessories! Whether he loves hiking, cycling, camping, or any other outdoor activity, plenty of unique options can improve his next adventure.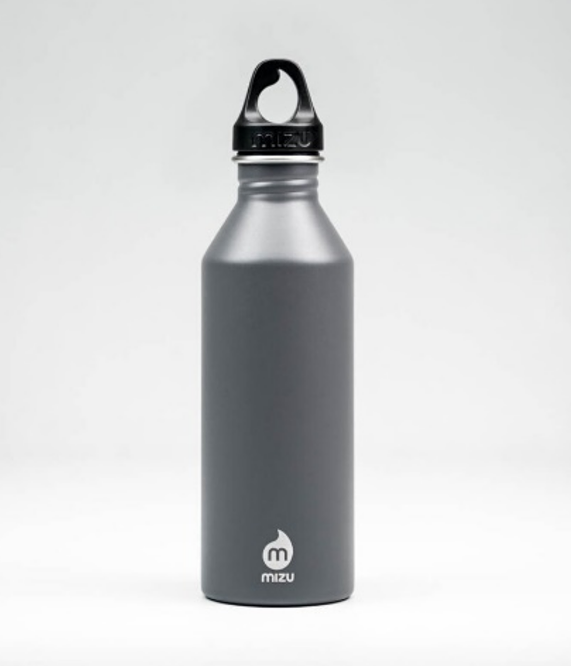 Some ideas include:
• A sun-protective hat with a wide brim for extra protection against the elements.
• A pair of sunglasses designed for outdoor activities like cycling or hiking.
• A multi-tool set with a variety of tools perfect for quick fixes while in outdoors.
• An insulated water bottle keeps drinks cold or hot, depending on what's needed.
• An eco-friendly camping tarp made of recycled materials for setting up a tent.
These items are fantastic gifts and ensure your dad can keep doing what he loves in the great outdoors safely and responsibly!
Tech-Savvy Gifts for the Modern Active Dad
If your dad is a tech-savvy active dad, you have plenty of options for fabulous Father's Day gifts. Whether it's a Fitbit to monitor his workouts, a new smartwatch, or some high-tech sportswear that'll keep him comfortable and connected during any training, there are many gifts for the modern active dad.
1. Smartwatches: Smartwatches are great for tracking your activity levels and helping you stay informed on the go with notifications.
2. Sportswear: High-tech sportswear is designed to keep you comfortable and dry during workouts while providing support in critical areas like the knees and elbows.
3. Activity trackers: Fitbits and other activity trackers are perfect for tracking daily steps, heart rate, calories burned and more, helping your dad stay on track with his fitness goals.
4. High-end headphones: Quality headphones that provide noise cancellation will help your dad maximize his training sessions with unbeatable listening quality and comfort.
5. Wearable fitness devices: A fitness device like an Apple Watch or Garmin Forerunner will help him measure the distance covered while running or cycling and share progress with friends and family via social media or apps like Strava and Nike+.
Father's Day – Active Gifts that Keep Him Running!
So knowing all of this, what's the best gift to give the active dad in your life this Father's Day? Get him something lasting longer than a single trip or a brief outing that follows your conscious consumer principles. An ethical Father's Day gift is perfect for showing your active dad you care.
Think about what he loves doing, and then find the gift to improve those experiences. Whether it's a new pair of running shoes with sustainable materials, a new set of bike lights, or a camping package made with recycled materials, there are a million options to help him enjoy his active lifestyle more responsibly. Take the time to find the perfect ethical Father's Day gift, and he'll appreciate it for years!