1 TREE MISSION®
PLANTING TREES TODAY FOR A BETTER TOMORROW
ONE BRACELET = ONE TREE PLANTED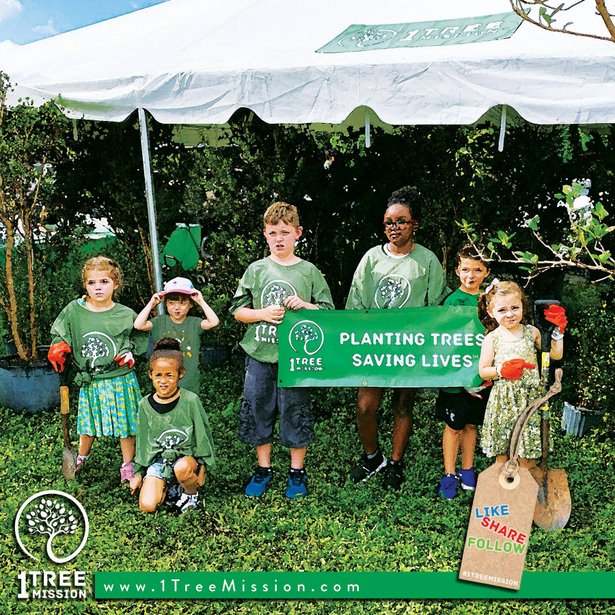 Sandy & Art Phillips were excited to be on another safari adventure. Joy soon turned to heartbreak as they learned of an orangutan family chased from their tree home and subsequently shot by lumberjacks. With the impact of deforestation on wildlife, and climate change concerns, they knew it was time to help reforest the earth; hence, 1 Tree Mission® was born in late 2019.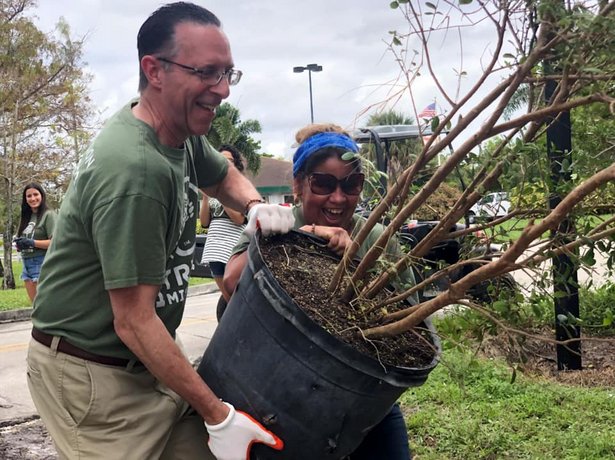 Dedicated to planting trees throughout U.S. forests and local communities, sub-Sahara Africa, Australia, Borneo and the Amazon rainforest, the company funds its efforts through the sales of distinct, semi-precious stone bead bracelets, each handmade using recycled cord and packaging. The current line of ten bracelets, each design inspired by a different tree, has a retail price of $19.99 per piece. For every bracelet purchased, one tree is planted! According to the couple, "Our team set a goal at the start to plant at least 125,000 trees in the first year. We are quickly approaching this mile stone and look forward to improving the earth by far surpassing it as time goes on." Bracelets can be purchased on the company's website at www.1treemission.com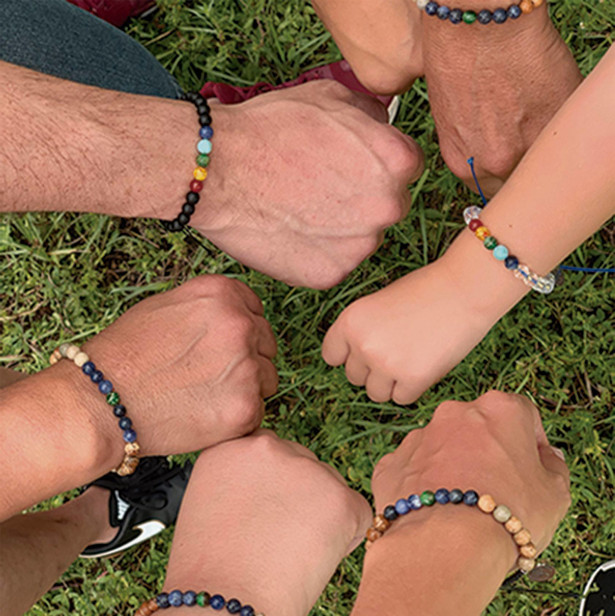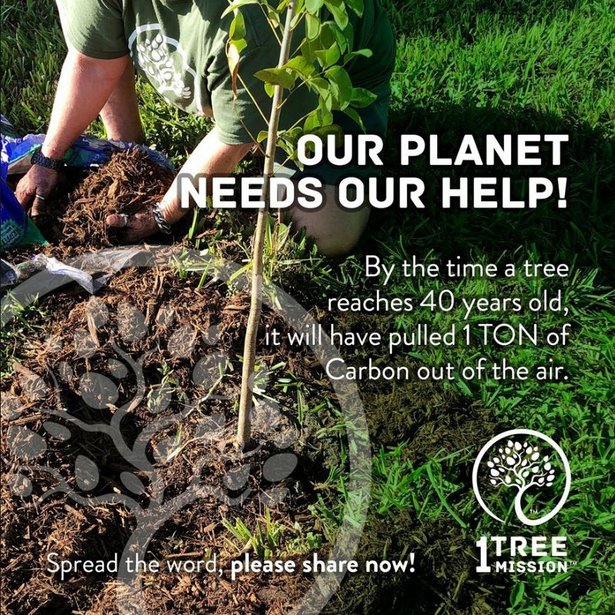 Global warming occurs when carbon dioxide, other air pollutants and greenhouse gases gather in the atmosphere, where they absorb sunlight and solar radiation that have bounced off the earth's surface. The pollutants trap the heat and cause the earth to get hotter – otherwise known as the greenhouse effect. Trees remove carbon dioxide and greenhouse gases from the air while releasing oxygen, thus serving as a natural solution to global warming. In fact, during its lifetime, a single tree can remove up to one ton of carbon.
Planting trees also helps to preserve wildlife habitats. About 80% of the Earth's land animals and plants live in forests. According to a May 2019 United Nations report, over one million animal and plant species are endangered and subject to extinction.
Forests are disappearing at an alarming rate each year – over 31,000 square miles according Conservation International. That's an area equivalent to the size of South Carolina, or about 36 football fields every single minute.
"We're trying to do our part to leave the earth a better place for future generations. Each design was inspired by a different tree and every stone represents an element of nature. It is our sincerest hope people will find beauty not only in each of the bracelets, but in the idea of keeping nature healthy for all living beings, the couple said.