What is the science telling us about halting and reversing aging >> Ca-AKG has been proven to increase lifespan and healthspan. (info via Longevity Supplement Providers www.donotage.org)
(use code INTOUCH for 10% off on www.donotage.org)
Ca-AKG has been proven to increase lifespan and healthspan.
Health benefits of Calcium Alpha Ketoglutarate include:
🧬 Genomic stability
🧬 Stem cell growth
🧬 Collagen synthesis
🧬 Epigenetic regulation
🧬 Strengthening bones
🧬 Reducing inflammation from senescent cells
🧬 Reducing greys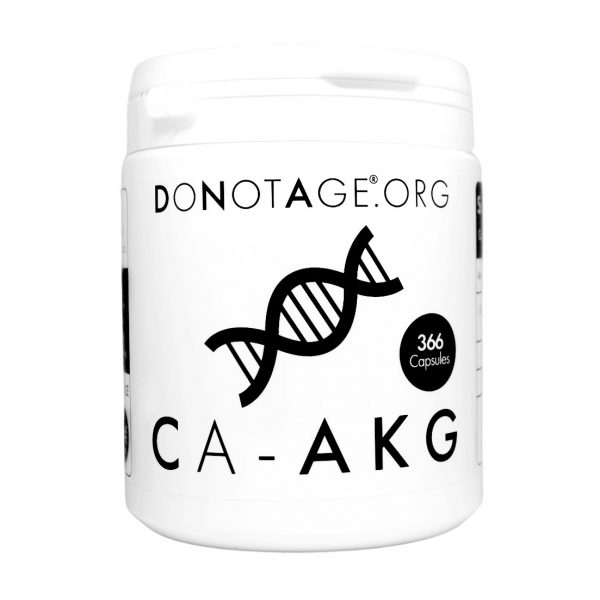 The molecule first grabbed attention as a possible anti ageing treatment in 2014, when researchers reported it could extend life span by more than 50% in tiny worms. Other groups later showed life span improvements from AKG in fruit flies.
In a new study, Gordon Lithgow and Brian Kennedy of the Buck Institute for Research on Aging and colleagues turned to mammals. They gave groups of 18-month-old mice (about age 55 in human years) the equivalent of 2% of their daily chow as AKG until they died, or for up to 21 months. AKG levels in blood gradually drop with age, and the scientists' aim was to restore levels to those seen in young animals.
Changes were seen immediately with blacker and shinier coats, and generally looking younger. More data driven results were seen too, the treated mice faired 40% better on physiological ageing tests.
See Price >> https://donotage.org/products/calcium-alpha-ketoglutarate/?_kx=SU3FXoWpxB_IoRKHFvwuvnVAONfjxM4Lq_naKplW-dM%3D.Y46Ge8