MIRROR, MIRROR ON THE WALL, WHO'S THE BRAVEST​ ​ OF THEM ALL?
All Pics (C) Instinctively Limited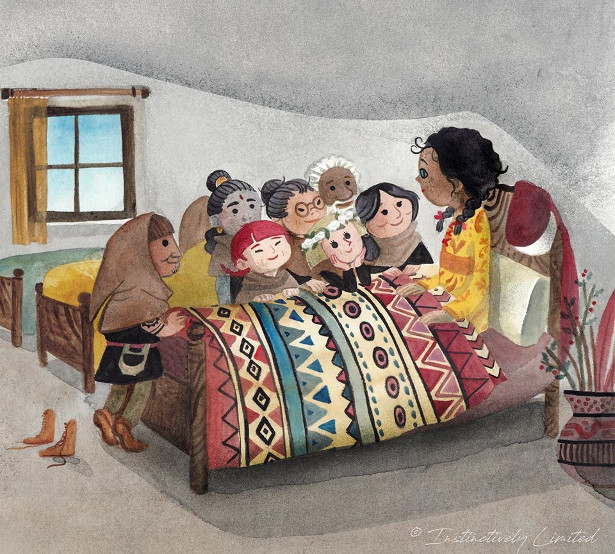 FACEBOOK | TWITTER | INSTAGRAM | SOUNDCLOUD
Instinctively launches book series, Fairy Tales Retold, which retells famous children's storybooks with an emphasis on empowerment, agency and inclusivity – just in time for Christmas!
Once upon a time, there was a little girl called Snow White. People thought they knew her story – she was beautiful, she was saved by a prince, she lived with Seven Dwarfs! But little did they know, her story was evolving. This age-old tale was being rewoven, and this time Snow White was bravest in all the land, she was calling the shots, and her seven friends were a diverse mix of ages, races and genders. The new tale was created by Fairy Tales Retold, who transform traditional, patriarchal stories into modern, empowering narratives for children.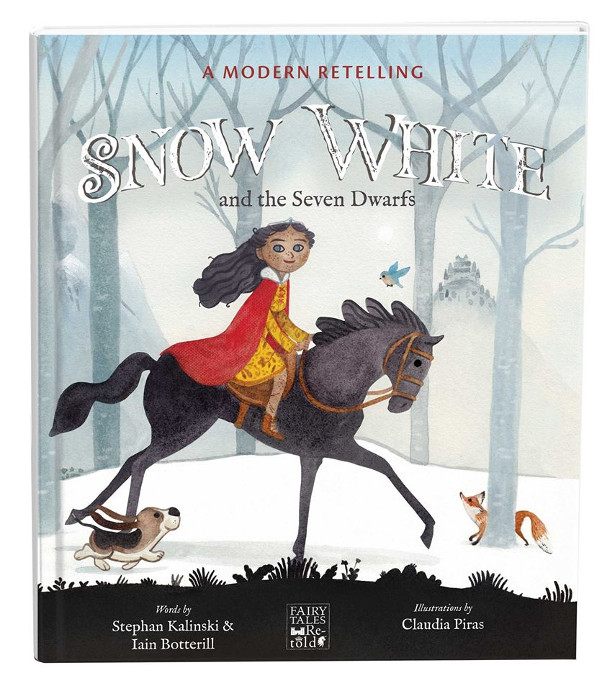 "A wonderfully refreshing and thought-provoking addition to any collection of more traditionally told fairy tales, beautifully illustrated to spur the imagination of any child." Mel Giedroyc
But, who is the storyteller behind this new fable? In a city not so far away, a soon to be middle-aged, balding dad was lying in bed reading bedtime stories to his baby daughter. While lying there, with the little one in his arms, he noticed something strange: it appeared that all princesses in these fairy tales needed to be saved and that their most important characteristics focussed on their beauty.
He didn't like that at all. It wasn't something he wanted his daughter to grow up with. So, while reading, he started changing words here and there. All of a sudden a 'beautiful' princess became a 'brave' one and he saw a sparkle in his daughter's eyes! From this, grew Fairy Tales Retold, with a simple yet powerful premise: changing a word can change everything.
Launching this November, Fairy Tales Retold's first book, Snow White will be available in hardback with stunning, full colour illustrations for £17.95 in independent stores. To share the retold narrative with everyone, Instinctively have released a free audiobook version as a podcast on Spotify & iTunes.