'Eat No Evil' this Halloween with 'Better for You' chocolate bar.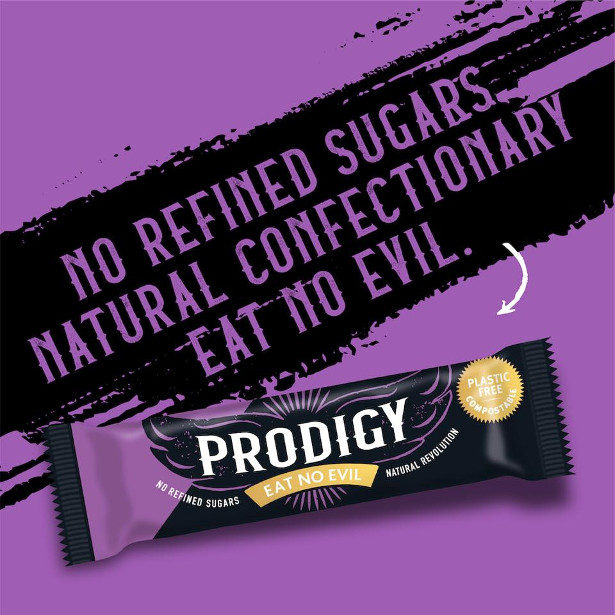 Prodigy Vegan Chocolate Bars NEW 'better for you' chunky chocolate & chocolate orange bars! www.prodigysnacks.com
Prodigy have recently launched two 'better for you' chocolate bars! This includes the Chunky Chocolate Bar and Chunky Orange Chocolate with Baobab Bar which are available online and in stores now. These chunky chocolate bars are made with natural, raw and organic ingredients, have less than half the sugar content of current brands and 30% of your daily recommended intake of fibre.
Cleverly crafted sweet snacks which use ingredients that do you good, not harm!
🌱VEGAN
🚫 Dairy free
🚫 Gluten Free
🚫 Plastic free
EatNoEvil
Vegan Chocolate Bars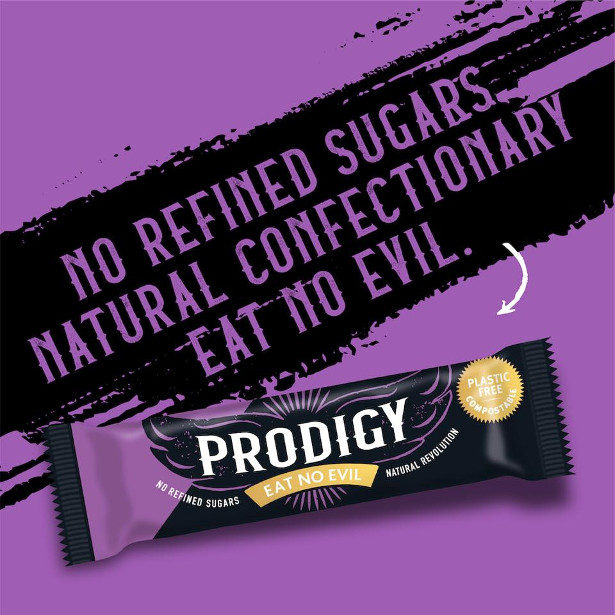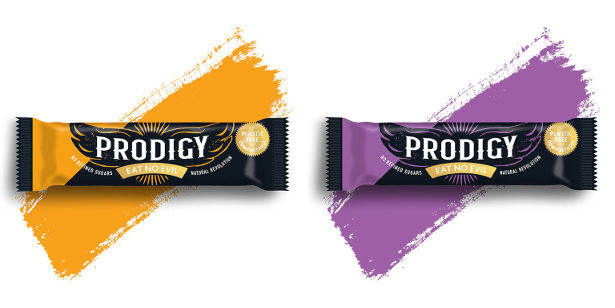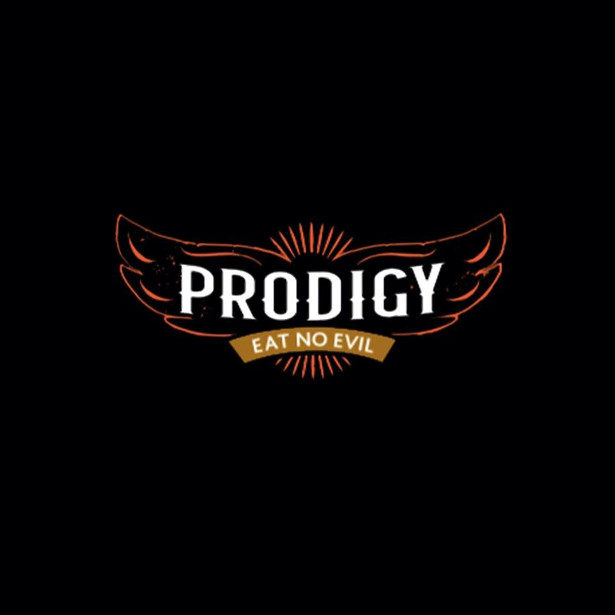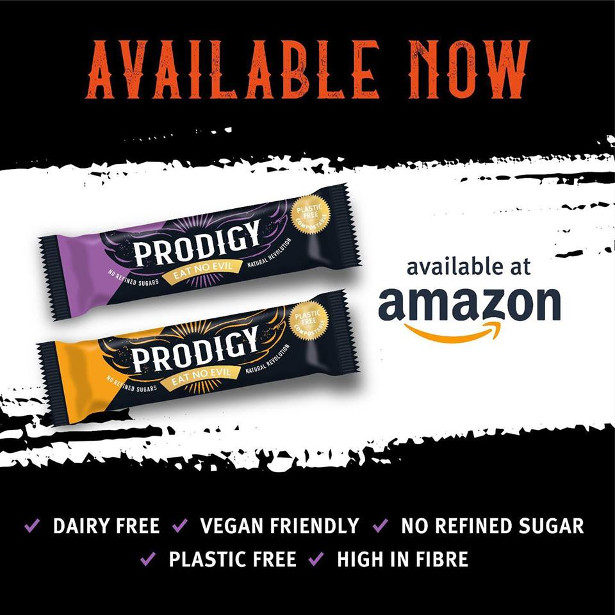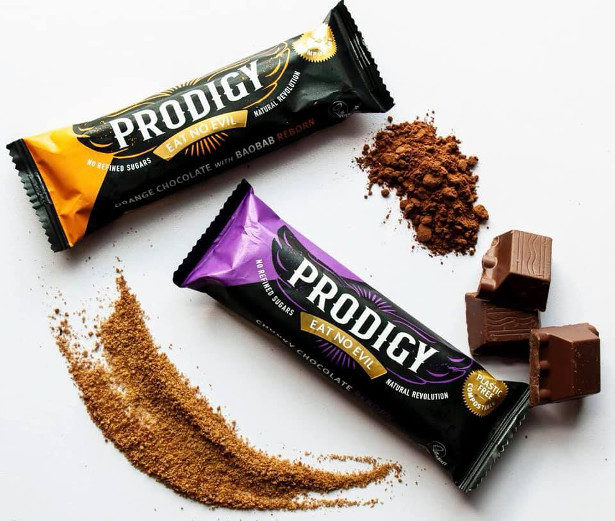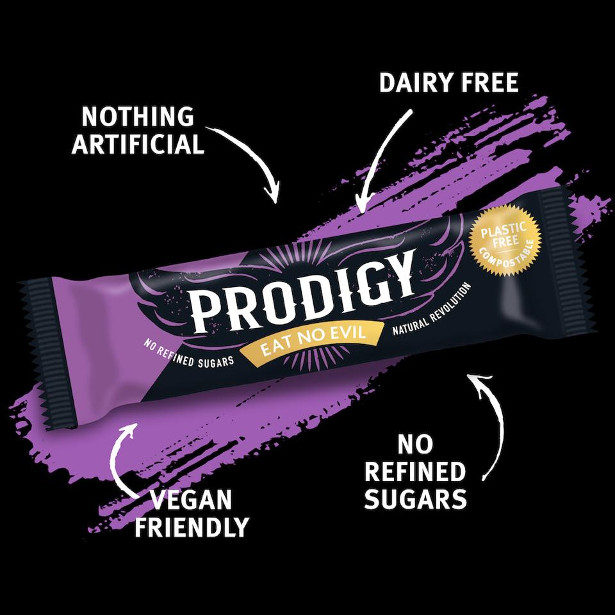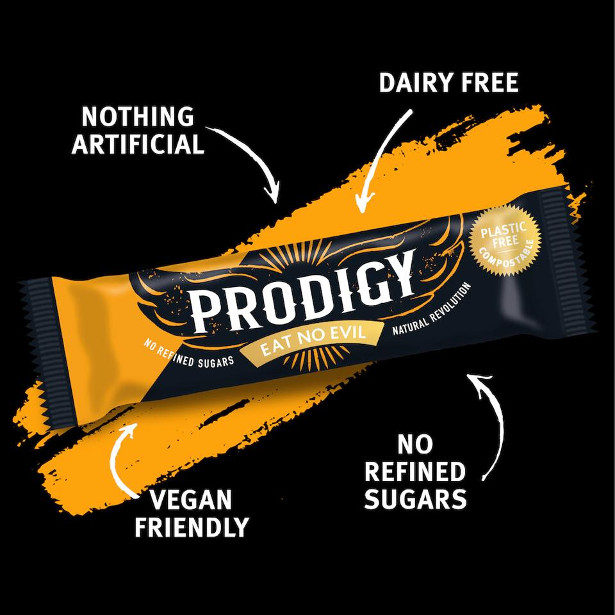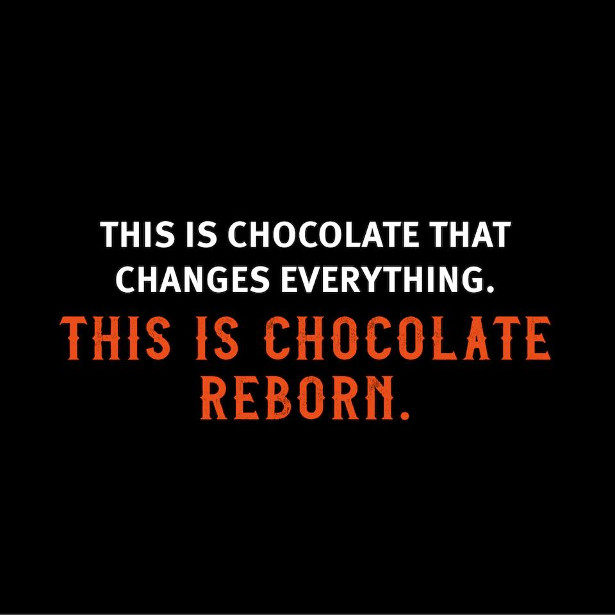 From scary-good chocolate peanut butter cocktails to boo-zy cotton candy libations, get into the spirit with these Halloween-inspired tipples from Coopers' Craft, Brown-Forman's newest bourbon brand in 20 years, Art in the Age, a one-of-a-kind tasting room, home bar supply and bottle shop, and HAUNT, a Halloween pop-up bar in Philadelphia.
Mixologist Fitz Bailey's take on on the classic Bloody Mary, Bloody Belle, is made with Coopers' Craft Barrel Reserve, a brand new bourbon born from a chiseled and charred American White Oak barrel and bottled at 100 proof. Bailey also shares a second recipe that will scare your sweet tooth away. Made with peanut butter cups and the original Coopers' Craft Bourbon (82.2 ABV), Chocolate Peanut Butter Bliss is the perfect way to use up any left-over Halloween candy.
Lee Noble, Mixologist at Art in the Age celebrates spooky season with two cocktail concoctions witches, ghosts and ghouls won't be able to resist. Boasting ingredients such as garlic spice (to scare the vampires away) and cotton candy, the Vampire Hex and the Body Snatcher are two to-die-for cocktails perfect for any ghostly soirée.
HAUNT's Corpse Reviver Number: You is sure to delight every costume-clad party guest. Made with filtered sake, vodka, green apple syrup and lemon juice, this take on the classic Corpse Reviver Number 2 cocktail is created by Bar Director, Alison Hangen, and is fit for a (Hallo)queen.
COOPERS' CRAFT
Bloody Belle
Courtesy of Fitz Bailey, Coopers' Craft Mixologist
Coopers' Craft Bloody Bell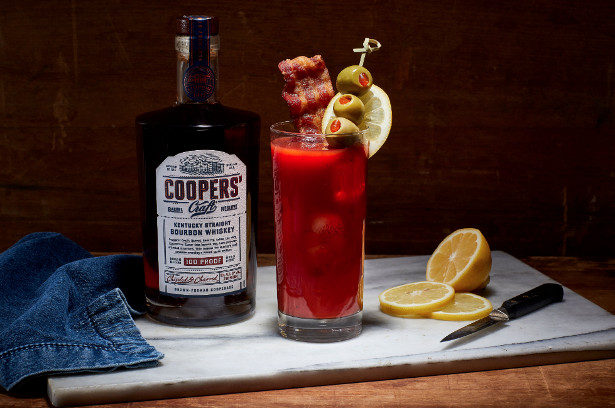 PHOTO CREDIT: Dominic Episcopo
Ingredients
2 oz Coopers' Craft Barrel Reserve
6 oz Tomato Juice, Squeeze of Lemon
Dash of Worcestershire
Salt and Pepper to Taste
Dash of your Favorite Hot Sauce
Glass: Highball
Instructions: Combine all ingredients into an ice-filled shaker. Vigorously shake and strain into ice-filled glass, top with garnish
Garnish: Olives, Bacon, Lemon Slice
Chocolate Peanut Butter Bliss
Courtesy of Fitz Bailey, Coopers' Craft Mixologist
Coopers' Craft Chocolate Peanut Butter Bliss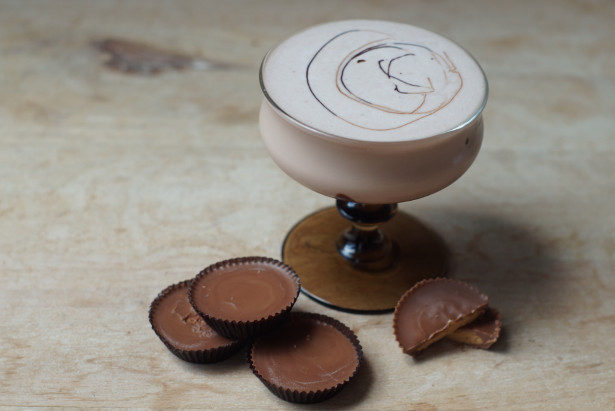 PHOTO CREDIT: PUNCH Media
Ingredients
2 oz Peanut Butter Cup infused Coopers' Craft Bourbon
1 oz Crème de Cocoa Dark
2 oz Half and Half
½ oz Chocolate Syrup
1 ea Peanut Butter Cup
Glass: Martini or Coupe
Instructions: Add ingredients to shaker filled with ice. Shake vigorously for 15 seconds, or until the shaker is too cold to hold. Stain into chilled martini glass and garnish with mini peanut butter cups or chocolate sauce
Garnish: Mini Peanut Butter Cups, Chocolate Sauce, Small Spoon of Peanut Butter
ART IN THE AGE
Vampire Hex
Courtesy of Lee Noble, Cocktail Specialist at Art in the Age
Art in the Age Vampire Hex

PHOTO CREDIT: Quaker City Mercantile
· Ingredients
2.5 oz Powderhorn
0.5 oz Dry Dolin
0.75 oz Olive Brine
Cocktail Garlic Cocktail Spice
Glass: Coupe
Instructions: Add ingredients to mixing pitcher with ice and stir to chill. Strain into cocktail coupe and garnish with stuffed olives
Garnish: Stuffed Olives
Body Snatcher
Courtesy of Lee Noble, Cocktail Specialist at Art in the Age, Philadelphia – PA
Art in the Age Body Snatcher

PHOTO CREDIT: Quaker City Mercantile
Ingredients
2.5 oz Bloody Butcher Bourbon
0.5 oz Sarsaparilla and Birch Bark Tincture
0.75 oz Dashfire Mr. Lee's Ancient Chinese Secret Bitters
Cotton Candy Pour Over
Absinthe Rinse
Lemon Peel Expression
Glass: Rocks
Instructions: Rinse the glass with absinthe. Put a large handful of plain cotton candy in the glass and set it aside. Stir liquids in a mixing pitcher with ice until chilled and strain the liquids over the cotton candy so that is dissolves into the drink. Stir any remaining cotton candy until it dissolves. Express the oils from the lemon peel over the surface of the finished drink, and discard.
Garnish: Cotton Candy
Sarsaparilla and Birch Bark Tincture – Blend the two liquids below at equal parts.
Sarsaparilla: Soak 3 oz Sarsaparilla per 12 oz 40% ABV Vodka for 2 weeks
Strain off Sarsaparilla before using
Birch Bark: Soak 4 oz Birch Bark per 12 oz 40% ABV Vodka for 2 weeks
Strain off Bark before using
HAUNT
Corpse Reviver Number: You
Courtesy of Alison Hanger, General Manager and Bar Director at The Pearl Tavern, Philadelphia – PA
HAUNT Corpse Reviver Number: You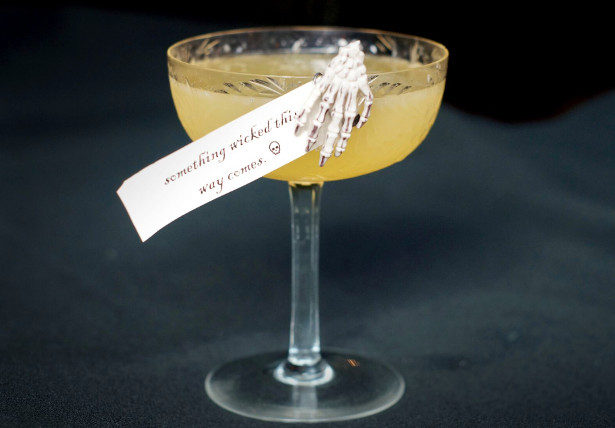 PHOTO CREDIT: PUNCH Media
Ingredients
1.5 oz Filtered Sake
0.75 oz Vodka
0.75 oz Green Apple Syrup
0.75 oz Fresh Lemon Juice
Absinthe Rinse
Glass: Coupe
Instructions: Combine Sake, Vodka, Syrup, and Lemon in a cocktail shaker. Rinse coupe glass with absinthe. Add ice to shaker. Hard shake and strain into coupe. Serve up with no ice.
Garnish: Absinthe Rinse
Apple Syrup – Combine 2 cups of fresh green apple juice and 2 cups of sugar in blender. Blend for 5-10 minutes until sugar is completely dissolved. Allow to cool before bottling and using.
Sky-rocket to an inclusive Halloween with Marty's
It's lift-off for allergy-friendly occasions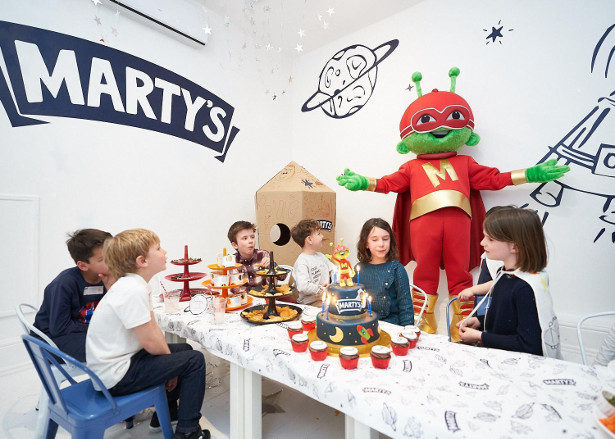 Seasonal celebrations like Halloween can be full of fun and excitement for lots of children, but parents of allergy-impacted children know too well that they can also be turbulent times for little ones, with food-risks causing stress and the sadly-familiar feelings of exclusion. 8 out of 10 parents of allergy-impacted children revealed that their kids have felt excluded or left out of Halloween celebrations.
A recent survey1, carried out by Marty's in partnership with Emma Amoscato, the bestselling author of Living With Allergies: Practical Tips For All The Family and mother to two allergy-impacted children, has revealed just how much impact these celebrations and occasions can have on our kids. Emma's survey of families of allergy-impacted children has shown that 7 out of 10 feel left out at parties, and 9 out of 10 parents feel nervous that their children's allergy won't be properly taken into consideration. A further 99 percent of parents with allergy-impacted children feel there is a lack of understanding about what it's like being impacted by allergies and how to cater for allergies suitably.
In response to the research findings, Emma has also provided her top tips and steps parents can take to make Halloween as inclusive (and fun!) as can be:
Provide non-food treats
Allergy or not, when kids already have a bag full of chocolate, it's extra special to find a treat like a glow stick or a colouring book. Fun things like Halloween-themed pencils, erasers, stickers or bouncy balls can be bulk bought easily for parties and will keep kids entertained throughout the Halloween period.
Have a new response to 'trick or treat'
Communication is key for allergy-impacted children and parents, so why not ask if anyone has food allergies every time a trick-or-treater comes to your door? If the answer is yes, you can give the group your non-food treats, or ask the parent to choose what might be safe out of your assortment.
Look out for allergy-friendly brands
Allergy-friendly brands can make it much easier to cater for Halloween, especially if you can find something fun and full of flavour that kids will love! Once you have checked what allergy a child has, you can cross reference the product packaging to identify whether the treat is suitable. This means everyone can get involved and no one needs to be left out.
Show that you are allergy-aware
Use a picture or poster in the window of your home to show that you are allergy-aware. This will help to make it super clear for passers-by and trick or treaters that your household has non-food treats as well.
Host an allergy-friendly party
Hosting an allergy-friendly party is a great way to be in control of the food you serve and it also demonstrates just how easy it can be to other parents. Why not round everyone up and throw a party your children will not forget, by playing musical statues or having a fancy dress competition? You can also provide a non-food orientated party bag at the end for all children to enjoy post-celebration which will provide endless hours of entertainment.
Don't snack on the go
Remind all kids who are trick-or-treating not to gobble up their goodies until they get home. This way parents of kids with food allergies can check the labels before their kids eat anything, and this allows kids who are normally careful with their allergy to check things in their own time and not let their guard down when getting caught up in the excitement with their friends. If a child is on their own, and they're not quite sure about their allergies then a non-food treat is always the safest option.
Marty's Universe is an out of this world brand on a mission to make the world an allergy-friendly one, dedicated to helping allergy-impacted children eat, play and socialise in a fun, inclusive and safe way. Co-created with families who live with food allergies, Marty's launched in July and has fast become a favourite for both parents and children.
At the centre of the brand is Marty himself – a super cool martian who just loves food and loves collecting exciting flavours and ingredients! He knows which ingredients to combine to create delicious snacks you can trust.
Marty's Popped Chickpea Crisps are free from egg, peanuts and gluten, and are available in three flavour-packed varieties: Cheese & Onion, Barbecue and Ready Salted.
HALF TERM AT LONDON DESIGNER OUTLET
GHOSTBUSTERS CAR PULLS UP TO LDO FOR A FRIGHTFULLY GOOD HALLOWEEN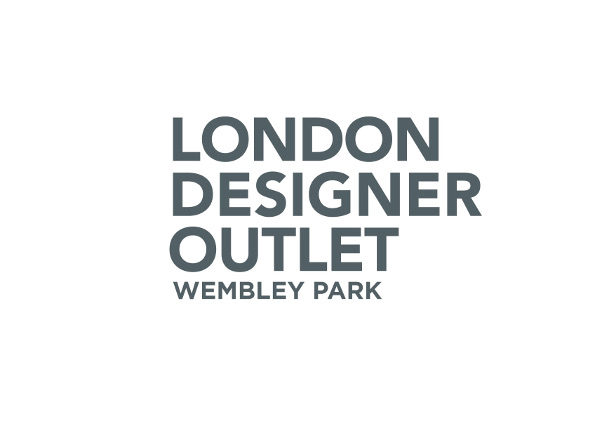 What: No Tricks Just Treats: Halloween celebrations at London Designer Outlet (LDO), Wembley Park
When: Monday 21st October – Sunday 3rd November 2019
Where: London Designer Outlet (LDO), Wembley Park (nearest tube Wembley Park)
Price: Free
From 1st – 3rd November, a show stopping replica of the Ghostbusters Cadillac as seen in the 1984 cult classic film, Ghostbusters, arrives at the capital's leading urban fashion and lifestyle outlet destination, LDO, for a weekend of Halloween fun. Free to attend, guests can take part in interactive activities, all whilst posing for photos alongside the ECTO-1 ambulance imitation.
Cineworld at LDO will host screenings of the latest ghoulish films, including the long-awaited animated remake of The Addams Family, Maleficent: Mistress of Evil and Shaun The Sheep: Farmageddon. Hair-raising horrors will be shown for adults too, including Doctor Sleep and Zombieland 2.
There will be a full line-up of Halloween themed activity to entertain all ages, with real life ghoulish actors and professional face-painters from 24th – 27th and 31st October. Complimentary face-painting for children will be on offer in the run-up to Halloween. Expect spooky designs, with the option to be transformed into a gruesome ghost, scary zombie, creepy cat or wicked witch.
This half term, special offers and discounts can be expected from the 70 outlet stores. Pick-up pieces to complete a Halloween look, or indulge in last-minute treats from Haribo or Lindt. Unmissable offers for kids include Halloween-themed doughballs at Pizza Express, and kids can eat for just £1 at Handmade Burger Co. and Frankie & Benny's.
With LDO's range of globally-recognised athleisure brands like Adidas, Champion, The North Face, Asics, Nike and New Balance, it's the perfect place to find new kits for half-term and back to school sporting activities.
This time of year can be so expensive, what with 'back to school' season in September, and Christmas already playing firmly on our minds – then Halloween crops up and throws us another financial curve ball.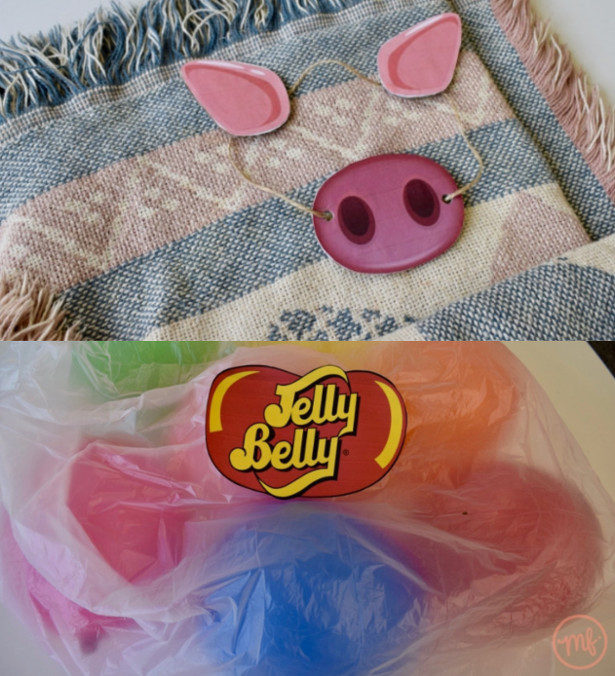 It can be hard to resist the urge to simply order a costume off Amazon and be done, but this is a costly one off purchase which will only gather dust for the rest of the year.
What's the alternative? Cobbling together a cheap and easy last-minute outfit with stuff from around your house, of course! Whether it's your local club or your kids' school demanding your little ones get dressed up for a Halloween party, there's always something to be made with even the smallest of budgets.
Our absolute favourite is the 'Bag of Jelly Beans' costume. Simply grab a rubbish bag (make sure it's clear, rather than black, otherwise this won't work) and then print out a large Jelly Bean logo to attach to the rubbish bag. Once you've done this, fill the bag with multicoloured balloons, then seal the top with a pretty ribbon. Once you've done that you can create arm, head & leg holes in the bag so your child can become a walking, talking bag of Jelly Beans!
This next idea appeals to children's love of wordplay. Why not help your child to become a 'pig in blanket'? Simply create some pig ears by painting some card pink and securing to a headband, then once you've done that, created a pig's nose and attach that to an elastic band. Wrap your little one in a blanket to complete the look! Another one for you wordplay lovers – write the letters for 'eggs' on different egg-shaped pieces of card and attach them to string, all jumbled up to create 'scrambled eggs'. Pin yellow balloons to your child's clothing for the full 'eggy' effect too!
Fancy meeting a room full of singles in a secret location this Halloween where fancy dress is optional and masks are required? Thought so!
app.myfriendcharlie.co.uk/event/secret-soiree-masked-halloween-party-city-of-london-open-age-range/31-10-2019
My Friend Charlie, the offline singles events specialist, is delighted to announce our first-ever singles mingle aka party for singles looking to get offline and get connected on this gruelling eve of all eves. We can't think of a better night to kick-off our quarterly soiree series.
Your MFC hosts will be on hand to answer any burning modern-day dating questions as you mix and mingle the night away with other masked singles. We're sure you'll enjoy the gruesome goings-on and party the night away whilst taking in some themed entertainment throughout the evening.
Do you dare to head to a secret location tucked away in the city of London for this soiree? If you do here's a few more things to consider:
What's Included:
Hosted by MFC dating experts
Devils Drink on arrival
Masks hand-picked by your hosts
Dance until the music drops & bar stops
£30.00 discount to our staycations event
Things To Consider:
– If you don't quite fancy Halloween fancy dress then pop on something black and shimmy your way around the soiree in your mask provided (bringing your own is also optional)
– The guideline age group is 30+ and quite open.
– We will send details of the actual location, which is in the city of London, after booking.
Paleo Pumpkin Muffins
Protein Packed Recipe from Natures Plus (www.naturesplus.com)

The flavours of Autumn and Halloween come to the life in this decadent seasonal treat. These scrumptious muffins are packed with Paleo ingredients and have the added benefit of a protein punch from Natures Plus Pumpkin Seed Protein! Enjoy as a snack to give you a boost during an afternoon dip or pop in your bag for the ideal on-the-go breakfast.
Ingredients:
-2 cups almond flour
-¼ cup coconut flour
-1 tsp. cinnamon
-1 ½ tsp. Natures Plus Pumpkin Seed Protein
-1 tsp. baking soda
-½ tsp. salt
-¾ cup melted coconut oil
-½ cup maple syrup
-2 eggs (room temperature)
-¾ canned pumpkin
-1 tsp. vanilla extract
-½ cup dairy-free mini chocolate chips (optional)
Directions:
1.Preheat oven to 180°C and line a muffin tin with muffin cases
2.In a large bowl, combine almond flour, coconut flour, baking soda, cinnamon, Natures Plus Pumpkin Seed Protein and salt. Stir and break up any large clumps.
3.Add the pumpkin, eggs, maple syrup, coconut oil and vanilla to the mixture. Stir well until completely mixed.
4.Fold in the chocolate chips, if desired.
5.Scoop mixture into muffin tin. Leave about ¼ empty space at the top so the mixture doesn't overflow whilst baking.
6.Bake for 20-23 minutes, until a toothpick inserted in the centre comes out clean.
Organic Pumpkin Seed Protein from Natures Plus (RRP £25.70, www.naturesplus.com) provides 15g of protein and 3000mg of healthy pumpkin fatty acids per serving. This pure and natural protein comes straight from pumpkin seeds, allowing you to get all the natural benefits without any artificial additives.
"It's Halloween week and we all know what that means! It's party time! Why not bring along some Smith & Sinclair along with you? Coined as the Willy Wonka for adults, this London-born confectionery brand creates alcoholic drinks YOU CAN EAT.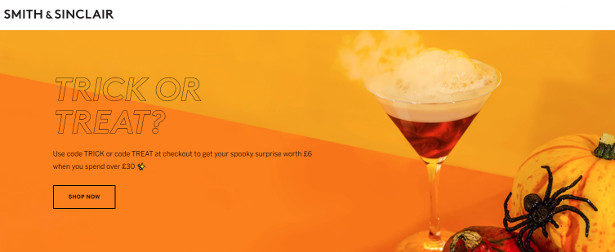 Not enough time to pregame with your buds? No problem! Grab Smith & Sinclair's Party Selection and eat your drink with 4 flavors of expertly mixed cocktail gummies. You'll have the option to choose from a Pineapple Bellini with Pineapple sugar, a Rhubarb Moscow Mule with Lime sugar, a Tropical Twist Pina Colada, and Passion Fruit Mojito with a Passion Fruit sugar all for $24.00. Each selection comes with 8 gummies to try (2 of each flavor)!
Each gummy has a spirit base (Vodka, Rum, Gin, Prosecco or Whisky) and is blended with fresh fruit, herbs, syrups and coated with garnish infused sugars to taste just like your favorite cocktail! These delicious gummies also hold a subtle kick at 5% ABV (the equivalent of ½ shot of alcohol), are gluten-free, and vegan! All you have to do is simply rip open the packaging, remove the gummy, and allow the product to rest on the palate. Then consume in two bites for a real burst of flavor!"
Spooky Halloween Monster Cookies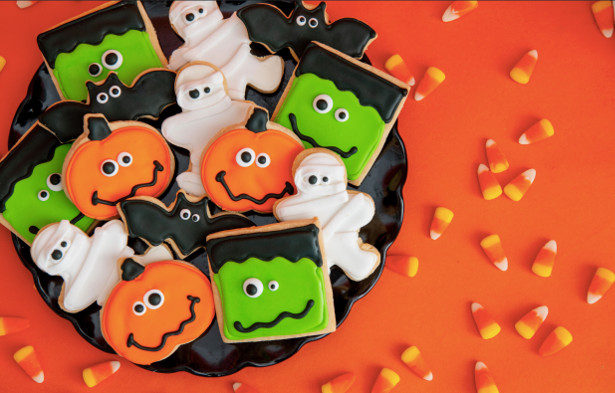 6 count for $24/12 count for $48
Pumpkins, Mummies, Frankensteins, Bats and M&M Monster Cookies. These fresh baked sweet butter shortbread cookies are hand cut and decorated in our Los Angeles Bakery. These little monsters are perfect for parties, gifts and gatherings.
www.sweetesbakeshop.com
www.sweetesbakeshop.com/gifts/category/hallowen-treats
Bio for Sweet E's:
Founded in 2009, Sweet E's Bake Shop specializes in beautiful and delicious desserts for all of the special moments in your life. We pride ourselves on being your Los Angeles dessert delivery service and we ship all across the country so everyone can enjoy our sweets anywhere they please. Founder, Erica Tucker was on the very first episode of Food Network's Cupcake Wars competition show. Shop our website for next-day sweets including cakes, logo/photo cookies, cupcakes, cake pops, our famous Stuffed Chocolate Chip Cookies, and other yummy dessert gifts. We also create custom cakes, cookies, dessert tables, and more for pre-order. Check out our website, and let us know how we can make your special occasion even more sweet!
Swizzels get shoppers prepared not scared this Halloween!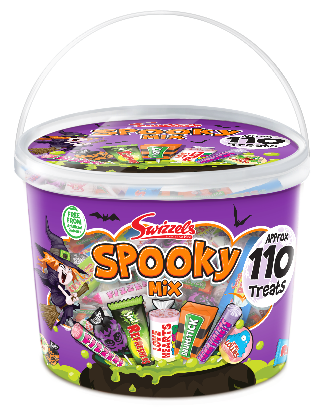 Iconic British confectioners Swizzels are pulling out all the stops for Halloween 2019, with its delicious range of sweet treats.
Swizzels has a variety of fun Halloween-themed goodies, in addition to its classic share bags, perfect for Halloween parties or trick or treaters. The spooky variety bags with individually wrapped sweets are set to be amongst the best sellers this Halloween season.
A picture containing container
Description generated with high confidenceSwizzels' Trick or Treat Lolly mix bag contains a variety of 30 lollies, including Monster-themed Double Lollies and the Cherry and Apple flavour Drumstick lolly – a mouthwatering treat to share with trick or treaters, available in a range of national supermarkets.
Bringing all skeletons out of the closet, the quirky themed Swizzels Lolly Mix contains an assortment of over 30 Swizzels lollies in Halloween wrappers, available from Tesco and One stop stores.
Swizzels' Trick or Sweet assortment will get the taste buds tingling this Halloween. Containing Sour Apple Refreshers chew bars, classic Love Hearts and Drumstick Lollies, the sweet mixture is available in a host of national supermarkets.
The Monster Treats variety pack is set to get people roaring this Halloween with its ready to share classic sweets, available in supermarkets nationwide.
The Scary Mix bag contains the perfect treats to make Halloween sweet with spooky-themed wrappers on a range of Swizzels classics, available at ASDA.
A picture containing container, cupDescription generated with high confidence
The Spooky Mix tub is a huge assortment of Swizzels treats, ideal for those expecting trick or treaters or party guests. Available at Tesco stores nationwide.
Swizzels is also offering its great value range of variety bags – Lots of Lollies, Bumper Bag, and Chew Crew. These bags contain individually wrapped treats such as Refreshers, Drumsticks, Fruity Pops and Double Lollies, making them ideal for parties over the scary season. They are available at a range of supermarkets nationwide.
Claire Lee, brand manager at Swizzels said: "Our aim this Halloween is to get everyone prepared for the celebrations and to help avoid any last-minute panic that Halloween has arrived too soon. Our range of products contains something for everyone and is perfect for sharing with the trick or treaters or at parties. Our tasty treats are also value for money."
Swizzels is the UK's largest family-owned independent sugar confectionery business and one of the few confectionery companies to still manufacture sweets in the UK. The company makes a range of well-known products including Love Hearts, Refreshers, Drumstick Lollies, Rainbow Drops, Double Lollies and Fruity Pops.
www.swizzels.com
MEATLESS EYEBALLS & SPAGHETTI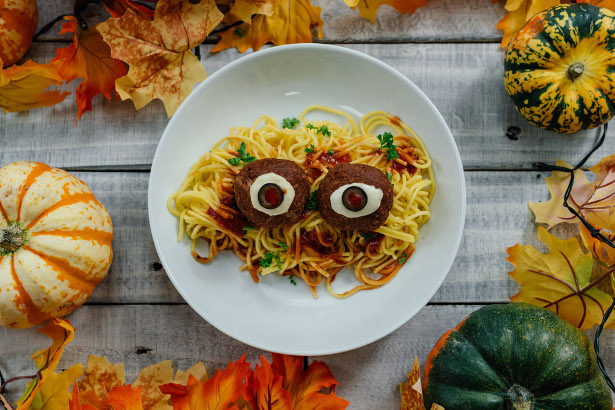 meatlessfarm.com/recipes/meatless-eyeballs-spaghetti/
MEAT LOAF BODY PARTS
meatlessfarm.com/recipes/meat-loaf-body-parts/
GHOULISH PUMPKIN GOULASH COULDRON
meatlessfarm.com/recipes/ghoulish-pumpkin-goulash-cauldron/
MEATLESS MONSTER BURGERS
meatlessfarm.com/recipes/meatless-monster-burgers/
MEAT-FREE SAUSAGE MUMMIES
meatlessfarm.com/recipes/meat-free-sausage-mummies/
BEST 'BOO-QUETS' FOR HALLOWEEN
Celebrate Halloween with the UK's leading independent online florist, Serenata Flowers
Free next day delivery on orders placed as late as 10pm, seven days a week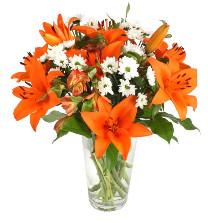 Enjoy a treat without the trick with Serenata Flowers' range of hauntingly bouquets, designed to match your Halloween decor. Award-winning online florist, Serenata Flowers, takes the stress out of ordering with next day delivery available until 10pm on all of their bouquets, lovingly hand-arranged by floral artists.
Pumpkin Spice
RRP: £24.99
Add a little spice to this year's Halloween decorations with this spooktacular Pumpkin Spice arrangement which lets the fresh scent of daisy mums and orange lilies reach every cobweb and dark corner of your home. Boasting a palette of vibrant Halloween shades, this bouquet will perfectly compliment your scariest pumpkin carvings.
Blue Dendrobium
RRP: £24.99
This bewitching bouquet of blue galaxy dendrobium orchids just screams black magic. Whether you're summoning spirits or performing rituals under a full moon, the striking colours in this arrangement will help create an eerie atmosphere this Halloween.
The Witching Hour
RRP: £29.99
Complete your Halloween décor with this fiery arrangement of orange hues. The vibrant leucospermums, gerberas and roses in the Witching Hour bouquet omit a gorgeous scent that will charm your home and bring a touch of magic to your Halloween celebrations.
Serenata Flowers offers the best possible prices and provides a fast and convenient way to gift fresh flowers to family and friends, whatever the occasion, offering FREE next day delivery seven days a week. Customers can order as late as 10pm for next day delivery.
Serenata Flowers sells affordable fresh flowers and bouquets lovingly arranged by floral artists and hand-delivered by couriers in the UK. For more information, visit www.serenataflowers.com.

Utomik have a host of games guaranteed to scare and add some spooky fun to a house party or if you are brave enough to hang out on your own. Here are Utomik's top 5 games for Halloween:
Lucius: When Lucius was born on the June 6th, 1966, nobody expected him to be anything other than a normal little boy but everything changed on Lucius' 6th Birthday,
when his true calling was revealed to him. Equipped with supernatural powers, take control of Lucius as he begins his blood filled tour of horror through his own house, using Hell's powers of telekinesis and mind control to orchestrate deadly accidents that will minimize the population of the Dante Manor one by one by one.
Layers of Fear: Layers of Fear is a first-person psychedelic horror game with a heavy focus on story and exploration. Delve deep into the mind of an insane painter and discover the secret of his madness, as you walk through a vast and constantly changing Victorian-era mansion. Uncover the visions, fears, and horrors that entwine the painter and finish the masterpiece he has strived so long to create.
>observer_ :What would you do if your fears were hacked? >observer_ is a cyberpunk horror game from the creators of Layers of Fear. Discover a dark cyberpunk world beset by plagues, war and squalor. Play as the new front line of neural police as you hack into the jagged minds of the insane.
Yuppie Psycho: First day at a new job? What a nightmare! Join Brian Pasternack, a young man with no future in a dystopian 90s society, on his first day at one of the world's largest companies, Sintracorp. Uncertain, unprepared, and massively unqualified, will Pasternack have what it takes to shine in Sintracorp's hierarchy? It all depends on how he performs on his first assignment… and whether he survives it.
The Park: Set in a creepy amusement park hiding a dark and sinister secret, The Park is a one to two hour long first-person psychological horror experience focusing on intense storytelling and exploration instead of combat and action.
Distrust: A helicopter crash left a group of explorers stranded near an Arctic base. As they try to find a way back, all they are doing is sinking deeper into a nightmare scenario. When they sleep, they attract a terrifying force that sucks the life out of their bodies, but the longer they battle exhaustion and stay awake, the less likely they are to survive…
SOMETHING WILKO THIS WAY COMES…
RETAILER RE-CREATES FAMOUS FACES ENTIRELY OUT OF PICK 'N' MIX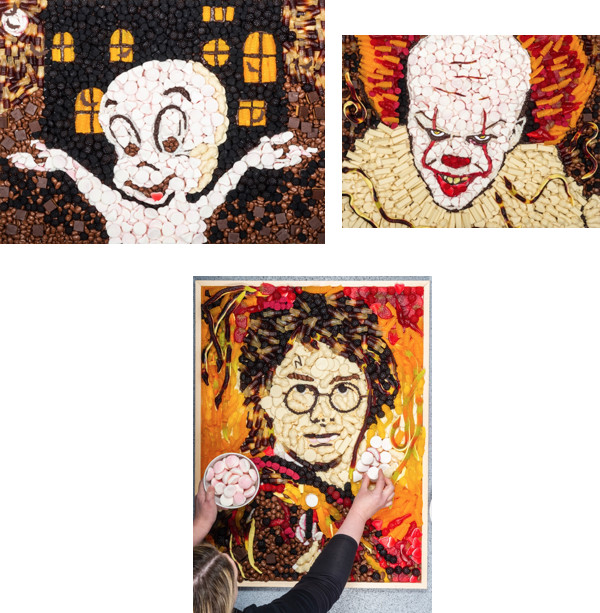 With Halloween right around the corner and trick or treating firmly on agenda for many, wilko took to social media to ask its customers who their favourite Halloween characters of all time are, promising a spooky surprise before all hallows eve – the creation of three 'pick 'n' mix portraits'.
Friendly ghost Casper, teenage wizard Harry Potter and scary clown, Pennywise topped the poll of ten famous characters that wilko customers chose as their favourites. Wilko tasked food artist Prudence Staite with transforming these well-known faces into portraits using dozens of pieces of the retailer's wide selection of pick 'n' mix.
On transforming the movie characters into sweet treats, Confectionary Connoisseur at wilko, Amy Clayden said, "We know our customers love our pick 'n' mix and this time of year is all about sweets, whether it is settling down to watch a film with some goodies or dressing up and heading out to trick or treat. We have nearly a hundred varieties of pick 'n' mix in stores and our Halloween portraits are a great way to show this but also make us a little spooked too!"
The IT clown, Pennywise was created using over 1100 pieces of wilko pick 'n' mix. Consisting of, 7 jelly snakes, 165 fish 'n' chips, 59 white mice, 20 jelly mice, 110 orange bottles, 50 jelly strawberries, 25 cola bottles, 100 foam strawberries, 7 duo fudge, 76 blackberries, 46 raspberries, 120 milk teeth, 150 white giant snowies, 210 jelly foam hearts, 40 milk chocolate raisins and one snake.
Brave wizard Harry Potter was created using 750 pieces of wilko pick 'n' mix. Consisting of, 25 jelly snakes, 10 fish 'n' chips, 40 white mice, 35 jelly mice, 110 orange bottles, 45 jelly strawberries, 80 cola bottles, 20 foam strawberries, 4 duo fudge, 10 blackberries, 25 raspberries, 25 milk teeth, 30 white giant snowies, 15 jelly foam hearts, 150 milk chocolate raisins and 25 red berries.
Harry's scar has been created by hand piping the shape on a white giant snowie in dark chocolate. Harry's wand is made from berries, yellow jelly mice, a white giant snowie and a strawberry dream. The boa-jelly snakes have been used to make part of his cloak and in the background. His hair is made with cola bottles and blackberries.
Casper the friendly ghost was created using over 1200 pieces of wilko pick 'n' mix. Consisting of, 10 white mice, 45 orange bottles, 100 cola bottles, 45 duo fudge, 320 blackberries, 110 berries, 40 milk teeth, 88 jelly foam hearts, 480 milk chocolate raisins. The full moon is made of milk teeth.
The top ten characters from the poll provided by wilko are:
Pennywise (29%)
Casper (19%)
Harry Potter (15%)
Beetlejuice (11%)
Jack Skellington (10%)
Dracula (6%)
Sanderson Sisters (4%)
Scooby Doo (3%)
ET (2%)
Werewolf (1%)
Pumpkin Pie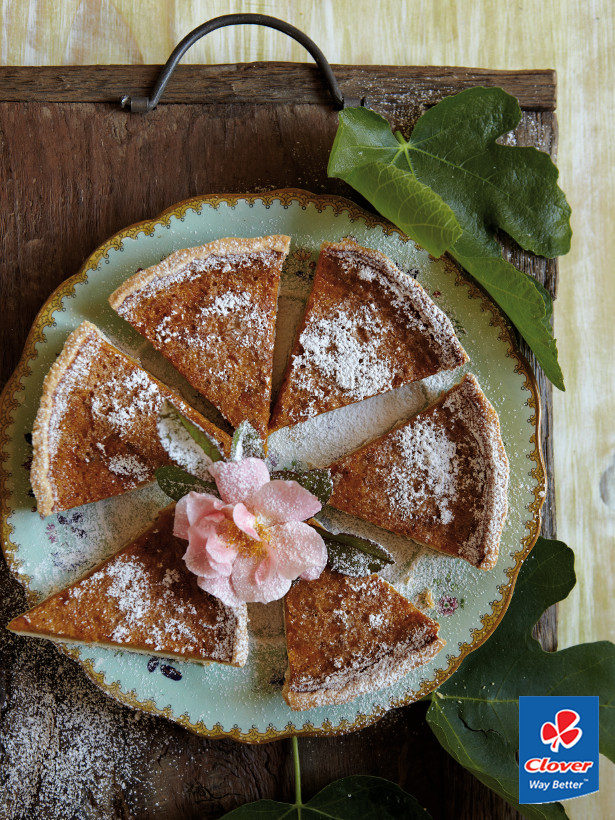 Serves 6
Pastry
1 cup (140g) cake fl our
1 tbsp (15ml) castor sugar
¼ tsp (1ml) salt
100g Clover Mooi River Butter, cold and cubed
1 egg yolk
1 tbsp (15ml) cold water
Filling
2 cups (500g) pumpkin, cooked, drained and puréed
3 eggs
¾ cup (150g) brown sugar
2 tbsp (30ml) maple or maple-flavoured syrup
2 tsp (10ml) ground cinnamon
½ tsp (2ml) ground ginger
½ tsp (2ml) ground nutmeg
1 cup (250ml) Clover Dairy UHT Cream
½ cup (125ml) Clover Full Cream Milk
icing sugar
Pastry
Preheat the oven to 200°C. Put the flour, salt and sugar in a bowl and rub the butter
between your fingers into the dry ingredients until the mixture looks like breadcrumbs.
Add the egg yolk and water and bring mixture carefully together to form a dough. Cover
with cling film and leave to rest in the fridge for 30 minutes, before rolling out and lining
a 26cm loose-bottomed tart tin. Bake blind for 10–12 minutes. Remove the baking aids,
i.e. baking paper and baking beans and bake for a further 5 minutes.
Filling
Reduce oven temperature to 150°C. Whisk the pumpkin, eggs, sugar, syrup and spices
together in a bowl and stir in the cream and milk. Once thoroughly combined, pour into
the pastry case and bake for 30–40 minutes until just set. Cool and generously sprinkle
with icing sugar.
Spooktacularly Easy Ghost Meringues by Two Chicks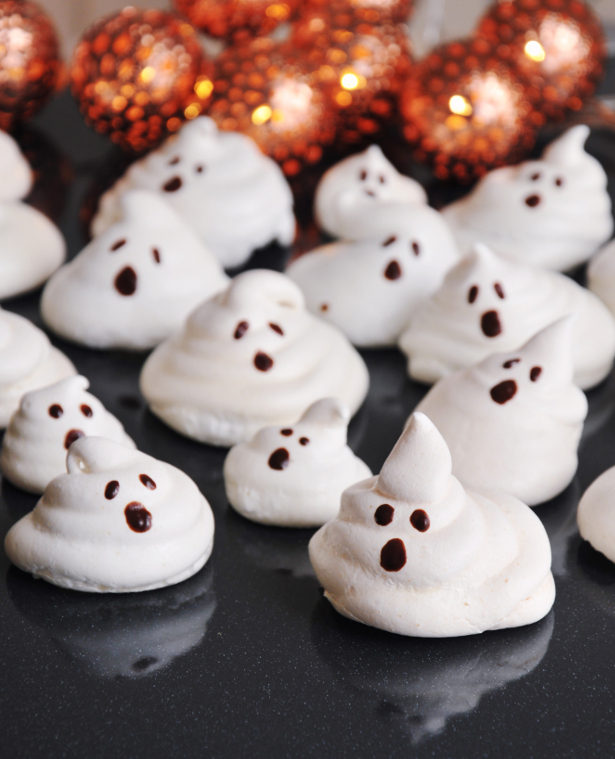 Ingredients:
100g Two Chicks Egg White
60g Caster Sugar
60g Icing Sugar
Melted dark chocolate (a small amount)
Put the egg whites in the bowl of a stand mixer and whisk to stiff peaks
Mix the caster sugar with the icing sugar, then combine with the egg whites 1 tbsp at a time and continue whisking to stiff peaks
Transfer into a piping bag and hold the piping bag vertically upright and pipe the ghosts by creating three circles on top of each other on a baking sheet lined with non-stick baking paper
Bake at 120C/100C for 1 hour 30 minutes until crisp
Once cooled completely, pipe faces onto the ghosts with a little melted dark chocolate
Have a Spooktacular night!
About Two Chicks www.twochicks.co.uk
CBD YOUR HALLOWEEN WITH LOVE HEMP
Love Hemp, the UK's leading range of trusted CBD products, is offering 25% off this Halloween.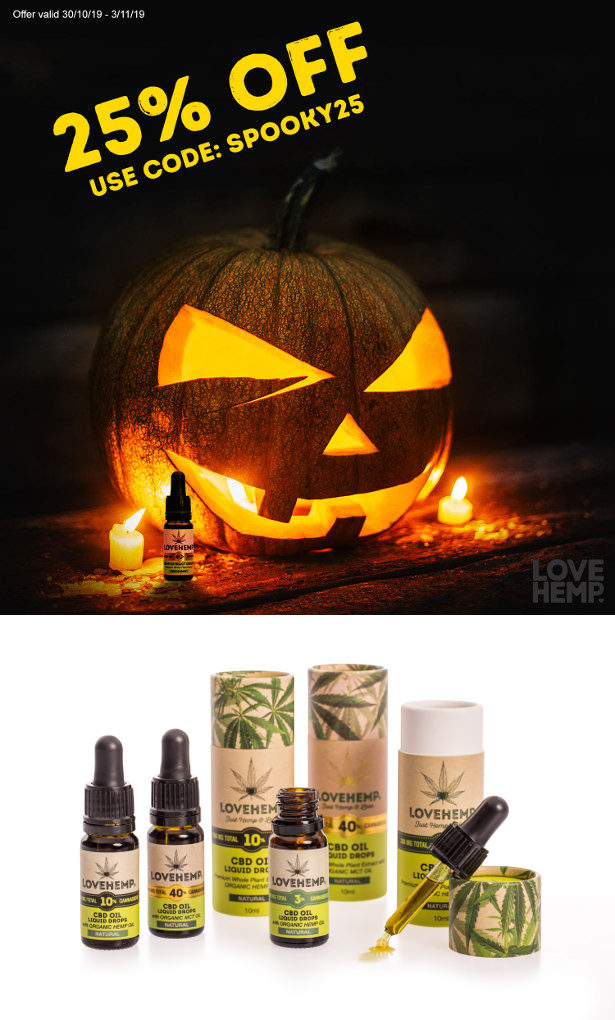 The London based company provides the highest quality CBD products, produced from organically grown Colorado hemp.
Love Hemp is 100% THC free, every product has been third party tested under strict laboratory conditions and comes with a guaranteed CBD concentration. The brand has a 5-star rating on Trustpilot.
Use the code SPOOKY25 between now and midnight on 3rd November to access the discount.
Love Hemp's products include:
LOVE HEMP CBD INFUSED FACE MASK
This is the UK's first CBD infused face mask. Made with advanced nano-emulsified CBD, our CBD 100% cotton face mask is a super-charged sheet mask infused with THC free hemp oil and plant extracts to promote healthy hydrated skin. Suitable for all skin types.
Potent cannabinoid antioxidants work to undo skin damage from pollution, sun and various environmental factors.
Price: £9.99. NOW £7.49
LOVE HEMP CBD CHOCOLATE BITES
Smooth and well-balanced dark chocolate balls infused with CBD rich hemp extract. Available in dark chocolate and malt milk chocolate. Each serving is rich in a full spectrum of natural cannabinoids, terpenes, flavonoids and phytonutrients.
Price: £14.99 for 100g. NOW £11.24
LOVE HEMP CBD JELLY DOMES
Our new CBD infused Jelly Domes are vegan and sugar free. Each Jelly Dome contains 10mg of CBD and flavours include Orange, Strawberry and Lemon. Take 1-4 Jelly Domes when needed and do not exceed 20 sweets per day.
Price £19.99 for 20 Jelly Domes. NOW £14.99
LOVE HEMP BODY SALVE
Our deep conditioning CBD infused Body Salve is hand-blended and made with organic ingredients. Apply a thin layer and massage thoroughly into affected areas of the skin. Popular before and after exercise. Price: £29.99 for 50ml. NOW £22.49
LOVE HEMP CBD OIL – NEW STRENGTHS AVAILABLE
Our CBD Oils are available in a variety of strengths ranging from 3% to 40% CBD. Choose from Peppermint, Lemon, Orange or Natural. Prices start from £19.99. NOW FROM £14.99
LOVE HEMP CBD OIL SPRAY
Our CBD Oil Sprays are conveniently bottled in a neat and sleek atomiser spray and come in four flavours – Natural, Peppermint, Orange and Lemon. Prices start from £19.99 for a 200mg/ 30ml Oil Spray. NOW FROM £14.99
Visit www.love-hemp.com
RETRO HOUSEWIFE GOES GREEN
FUN AND EASY BREADSTICK BONES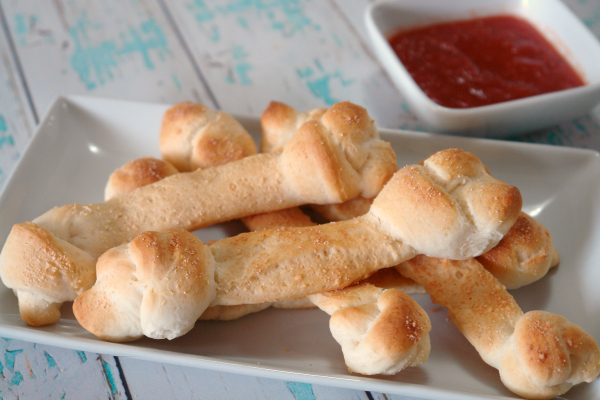 Breadstick bones are a fun appetizer for a Halloween party or dog-themed party. They are also great for family movie night while watching Frankenweenie…. see more at :- retrohousewifegoesgreen.com/breadstick-bones/

Howl'o'ween at Chessington
Halloween at theme parks get more and more popular every year, and Chessington's spooktacular Howl 'o' ween event returns in 2019 with great Halloween shows and events perfect for all the family.
Making its Halloween debut this year is Chessington's Spyders event, where you and your family must infiltrate an infestation of Gigantula spiders that are causing mayhem at Chessington. You'll soon find out that not everything is as it seems!
Returning in 2019 is the award winning (at the 2018 Scare Awards, no less) Creepy Caves – Chessington's scariest Halloween attraction to date. It starts with Chessington Zoo's reptile and creepy crawlies exhibit, which has been closed for some strange reason. You'll be lead by secret agents through this now quarantined zone to go through the snake enclosure and investigate a newly uncovered plant species (whatever that could be). Discover just why all the zookeepers have been going missing.
There are other Halloween special events and shows that are a little less scary which are suitable for everyone of all ages and perfect for the little ones. There's a live dance show that the audience can get involved with, and a topsy turvy trick or treat woodland to get lost in.
Chessington's Halloween event extravaganza runs up until November 3rd, with the park and its rides staying open until the later time of 7pm.
www.chessington.com/halloween/
The Dungeons at Halloween
The Dungeons are one of the best known, scariest attractions which you can experience all year round, but at Halloween, it is truly their time to shine.
You can find The Dungeons across the UK, such as York, Edinburgh, Blackpool, and of course London. Each one have shows inspired by horrific local historical events, and gruesome figures who have left their mark on the city, giving each attraction their own unique spin.
Every year The Dungeons sell out incredibly quickly during the October period, so if you and any other brave souls want to immerse yourself at the Home of Halloween, you can't go wrong at The Dungeons.
www.thedungeons.com/london/en/halloween/
FIREMAN SAM AND THE CHILD ACCIDENT PREVENTION TRUST LAUNCH NEW PARTNERSHIP TO HELP TEACH YOUNG CHILDREN ABOUT STAYING SAFE THIS HALLOWEEN AND BONFIRE NIGHT

Fireman Sam and CAPT – UK's leading charity for reduction of accidents and injuries to children – today publish the most up-to-date advice for children around Halloween and Bonfire night safety
Fireman Sam and the Child Accident Prevention Trust (CAPT) have joined forces in a bid to get young children switched on to safety this Halloween and Bonfire night. Today sees the publication of their jointly authored safety tips which will equip pre-school children and parents with important advice to help reduce the risk of injury from fireworks, bonfires and flammable costumes. CAPT is the UK's leading charity working to reduce the number of children and young people killed, disabled or seriously injured in accidents.
The collaboration forms part of the launch of "Fireman Sam Safety Hero School" – a new family-focussed safety initiative aimed at pre-schoolers in the UK helping to promote key safety messages in the areas of fire safety, water safety, safety in the home, road safety and animal safety. Based on a special safety curriculum written in conjunction with key partners and safety experts, Fireman Sam Safety Hero School is an entertaining and informative programme of events and activities giving essential information about staying safe in different situations that children may encounter in their everyday life.
From today, children and parents will be able to access the Halloween and Bonfire night safety tips, written using child-friendly language, at the "Fireman Sam Safety Hero School Hub" – a dedicated online platform at www.firemansam.com. They will also be able to download fire safety activity sheets and watch fire safety videos from the Pontypandy firefighting crew. Children are incentivised to take part in the activities by earning certificates and badges once they have completed all the tasks, with the overall aim for them to complete all the safety modules and become a "Fireman Sam Ultimate Safety Hero".
Helen Genia, Head of UK Licensing and Hardlines EMEA, Mattel Consumer Products, says: "Fire safety and community spirit remain at the core of Fireman Sam values and our partnership with CAPT around Halloween and Bonfire night safety to launch 'Fireman Sam's Safety Hero School' encapsulates this nicely with important safety advice given in a pre-school friendly way and made easily accessible for children."
Katrina Phillips, CEO, Child Accident Prevention Trust, says: "The Child Accident Prevention Trust exists to make sure children can lead active lives free from the suffering that serious accidents cause. Our work with Mattel, and Fireman Sam's new Safety Hero School is a wonderful way to engage families with life-saving Halloween and Bonfire Night messages, making sure that children have fun safely."
Halloween and Bonfire night Safety tips from Fireman Sam and CAPT
Halloween Safety tips:
Out and about
If you're having fun trick or treating in the dark, wear bright and colourful clothes so that you can be seen by cars and other people. You could wear some glow sticks to help you stand out!
Hold a torch to make sure you can see where you're going.
Spooky masks are fun to wear indoors, but outside they can make it difficult to see and hear the traffic around you. Leave your mask at home and try some scary face-paint instead!
When you're crossing the road, STOP, LOOK AND LISTEN. Stay close to your grown-up and pay close attention.
Put toys and phones away when you're out and about so you can focus on keeping safe and having fun!
Hold hands with your grown-up and stay close by them!
Fire safety tips
Look out for flames and keep safely back. You can spot them in bonfires, candles, lanterns and lit pumpkins. Keep any long, floaty bits of your costume away from flames.
Wear clothes under your costume to help protect your skin and keep you warm!
If you do catch your costume on a flame, don't panic – STOP, DROP, and ROLL:
o STOP what you are doing.
o DROP to the ground and cover your face with your hands.
o ROLL over and over to put out the flames.
Practice your STOP, DROP, and ROLL before you go trick or treating and before your party. Get your friends to try it, too!
Hold a torch to make it easy for drivers to see you.
Tell a grown-up if you spot candles, lanterns, or lit pumpkins near paths or steps where someone might trip or fall. But don't try to move them yourself.
Look for fun decorations and candles that have batteries instead of flames!
Other safety tips
Ask a grown-up to help you carve your pumpkin. Knives are sharp and carving can be tricky, so take care!
You could have fun painting your pumpkin instead, or create a design using marker pens and stick-on decorations!
Save your treats to enjoy at home. Walking and running with sweets and lollies can make you choke.
Firework and Bonfire Safety tips:
Fireworks are exciting, but they can be very dangerous. Listen to your grown-up about where is a safe place to stand.
Keep your sparkly sparkler safely away from other people and don't run with them.
Wear your gloves when you hold sparklers and keep them away from your body.
Once sparklers are finished, put them into a bucket of water, don't pick them back up.
Leave your dressing up clothes at home on fireworks night, wrap up warm instead.
Stand at a safe distance from the bonfire and stay close to the grown-ups.
Don't be tempted to throw things into the bonfire or poke at it with sticks.
If you're going to a firework display, hold hands with your grown-up and stay with them all the time.
Pumpkin power set to reach scary heights for Severn Trent this Halloween

Severn Trent is gearing up for a jump in pumpkin power next week, as thousands are expected to be delivered to its food waste plants after Halloween.
Teams at Severn Trent Green Power are expecting to see approximately 40,000 unwanted pumpkins arrive at its eight food waste plants located across the Midlands, Oxfordshire, South Wales and London, after the spookiest day of the year, where they'll be converted into green energy.
Once they've gone through the anaerobic digestion (AD) process, these pumpkins will create 17 megawatt hours of electricity, witch is enough renewable energy to boil 172,800 kettles or power up 58 fridge-freezers for the year.
Pamela Lloyd, Commercial Director at Seven Trent Green Power, said: "When people are finished celebrating Halloween, each year we see a big increase in the number of pumpkins that arrive at our food waste plants.
"We're getting ready to take delivery of around 40,000 pumpkins after October 31st, which would otherwise be destined for landfill and turn them into green energy using the anaerobic digestion process."
Explaining how the AD process works, Pamela added: "The AD process is a clever, but pretty simple one. Our plants basically act as giant stomachs. As the food waste, or pumpkins in this case, break down, bio-methane gas is naturally released and captured in these 'stomachs'. This green gas is then injected back into the local gas grid or converted into electricity, which again, can be exported to the local electricity grid, decarbonising the energy we all use.
"The magic doesn't stop there either. At the end of this process, we're left with a by-product that acts as an excellent fertiliser, rich in nitrates, which is great for farming – effectively returning food waste back to the ground it was grown in.
"Converting the food waste into green gas and electricity onsite also allows our sites to be self-sustainable, consuming the energy we create."
Looking for some frightening fun for your little monsters this Halloween season? Look no further; Samsung KX has got you covered.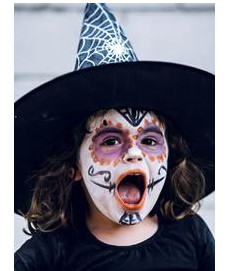 From creatively creepy face painting to scary screenings, there's something for everyone. Enter the chilling walls of KX to get your spook on, free-of-charge from Monday – Thursday (4pm-6pm) this week.
Frightening face-painting:
Become your best spooky self this Halloween and choose from a range of creepily colourful face paint designs, hand painted by local makeup artists.
Spine-chilling story time:
Gather round for a series of hair-raising tales; including 'Horrid Henry: Spooky Spectacular' and classics such as 'Funny Bones'.
Fearsome film screening:
Soak up several spooktacular, family friendly screenings throughout the week of All Hallow's Eve including Tim Burton's 'Frankenweenie'.
To find out more visit: www.samsung.com/uk/explore/kings-cross/whats-on/
Sharks players are bait in Halloween horror

Sale Sharks' first team players get the shock of their lives filming promotional video for club sponsor
Four first team players from Sale Sharks Rugby Club, an empty theatre, and Halloween props. The result? A video that's more likely to have you crying with laughter, than with fear.
Fresh from their recent victory over London Irish, Sale Sharks stars Josh Beaumont, Bryn Evans and Jono Ross are the stars of a new video, which saw Curtis Langdon attempt to scare his teammates, before the terrifying tables were turned on him.
The video was created by one of the Premiership Rugby club's key partners, Manchester-based estate agents, homes4u, which has sponsored Sharks since 2016.
Each unsuspecting player takes their turn practising lines for what they believe is a Halloween promotion for the property firm. A series of embarrassing 'puns' and hilarious moments soon follow, but what the players don't realise is that teammate Curtis Langdon is waiting to scare them.
Sale captain, Jono Ross, was unphased by the scare, whilst Beaumont and Evans had more animated reactions to Langdon, who appears dressed as a spooky clown. Unquestionably, the highlight of the video is when Langdon has the tables turned on him when an actress dressed as a banshee appears to give him the shock of his life.
Andrew Mellor, Partner Development Manager at homes4u, said: "We are always looking for fun ways to activate our Sale Sharks partnership, so what better way to do that than by pranking some of the biggest and toughest guys in rugby.
"We really wanted to use the Halloween celebrations to discuss how house hunting doesn't have to be scary. A big thanks has to go to all the players for being such great sports on the day."
Sale Sharks Commercial Director and former player, Mark Cueto, added: "The lads definitely act tougher than they really are, so it was great to be able to give them a scare and catch their reactions on camera.
"We always enjoy working with our partners to create fun and engaging content, and this video definitely ticks that box and we think the club's fans will love it."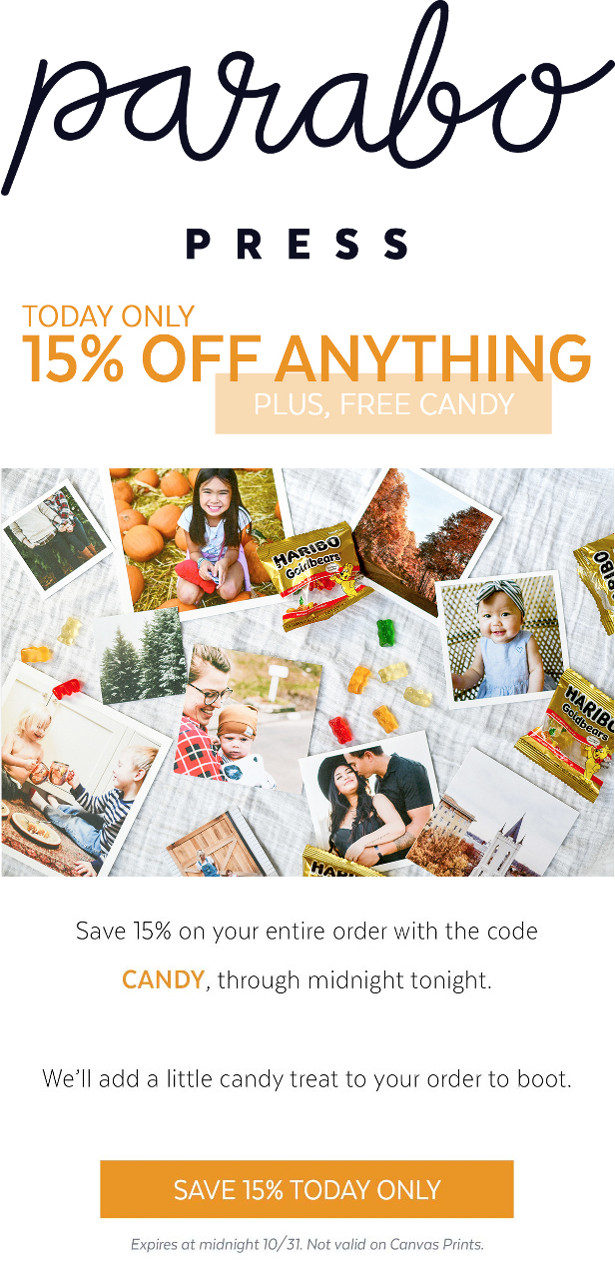 ICE BAR London
Halloween White Party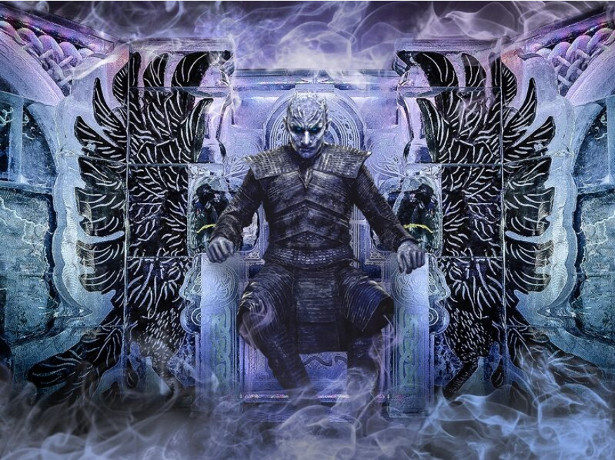 As part of the Halloween White Party, a seven foot tall White Walker will be trapped in the -5 degree chamber of ice, giving those who are brave enough to enter a chilling encounter this Halloween. From 7pm the 40-minute sessions include being as close as you dare to the feared ancient warrior. Thermal capes and gloves will protect visitors from the icy temperatures but will give little protection from the dead foot-soldier that towers seven feet above with his glowing blue eyes and pale, gaunt mummified appearance. Tickets cost £16.50 and include a cocktail served in an ice glass to calm any nerves. The adjoining Fire Bar is free to enter, offering the first 100 guests a complimentary glass of Moët & Chandon Ice Impérial, and open until 1am serving cocktails and complimentary canapés from Yuu Kitchen with a DJ playing a spooky soundtrack. Anyone dressed in white at ICE BAR London's Halloween White Party will receive a complimentary glass of Moët & Chandon Ice Impérial with their first drink.
Date of Event: Thursday 31st October
Timings: 8pm-1am
Eye See You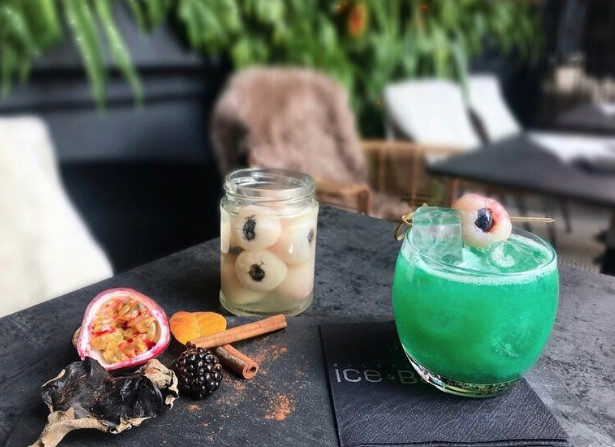 Double, double toil and trouble, fire burn and caldron bubble… ICE BAR's favourite for October is a seasonal, spiced cocktail creation to welcome Autumn and celebrate Halloween, the spookiest month of the year! Thankfully you won't require a book of spells to craft this cocktail which is an bewitching combination of Blue Curacao and passionfruit juice mixed well with a warming Pimento Dram all-spiced liqueur and Vodka garnished with a (ly)eye(chee).
Cost: £10
Availability: 1st-31st October 2019
Recipe
Ingredients:
40ml Absolut Vodka
20ml Blue Curacao
15ml Pimento Dram
20ml Lemon juice
50ml Passionfruit juice
Instructions:
Pour all ingredients into a cocktail shaker filled with ice
Shake well
Serve over ice cubes
Garnish with lychee and blueberry (for an edible eyeball look) with a few drops of grenadine on top
Do let me know if you require any further details or visuals.
Greetings to our Lairds, Lords and Ladies of
Glencoe and Lochaber!
www.highlandtitles.com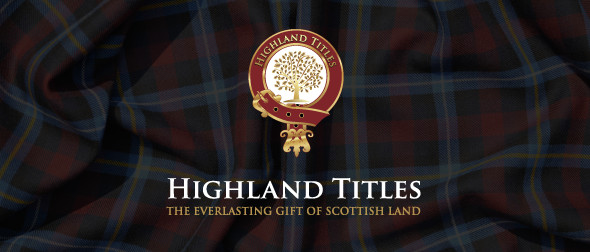 Halloween has a long history in Scotland, having even been celebrated in the poem of the same name by Oor Rabbie! On the Reserve, however, spooky season has been far from scary. Instead, there has been some wonderful wildlife updates, lively tours, and plenty of non-paranormal activity captured by our SpyCams: from adorable red foxes and cheeky badgers, to an opportunistic crow and our impressive buzzard. Continue reading to find out more!
Kind regards,
The Highland Titles Team
Our planet is in danger and at Today Glitter we truly believe that a small change we can do will create a big difference!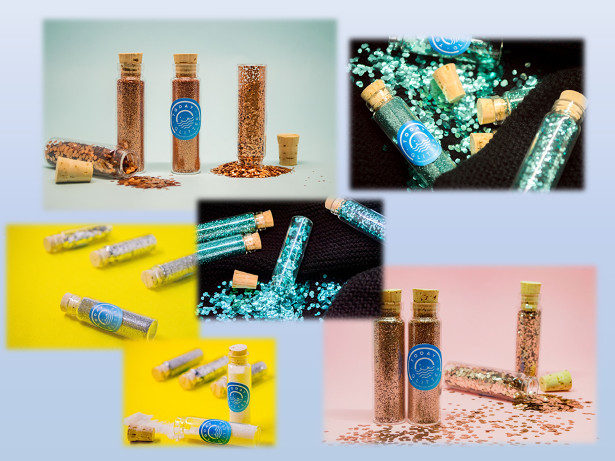 Bio-Glitter the first Eco friendly, No Plastic glitter arrived so we can contribute to avoid pollution since it is a eucalyptus cellulose based glitter!
We currently offer 3 different lines of Bio Glitter :
BioGLitter Pure – The only certified 100% free plastic glitter.
It is cosmetic grade certified by FDA to be used on lips (but not edible) It is even resistant to solvents so it can be used on nails (as an example)
Colors and sizes: Bioglitter Pure Shade Card
Bio Glitter Sparkle – The line that shines a little bit more made specially to create fantastic looks also cosmetic grade and the range of colors are wider, you will love them!
Colors and sizes – Colors & Sizes Bioglitter
Bio Glitter Deco – The special line to be used for handcrafts, crafts, fabrics.
BioGlitter Pure will vanish up to 92% within the first 30 days of getting in touch with water streams (awesome!)
Please visit our online store at www.todayglitter.com to buy our gorgeous glitter or just to find more information.
Great Halloween foods don't have to be creepy, missing flavor, or full of sugar.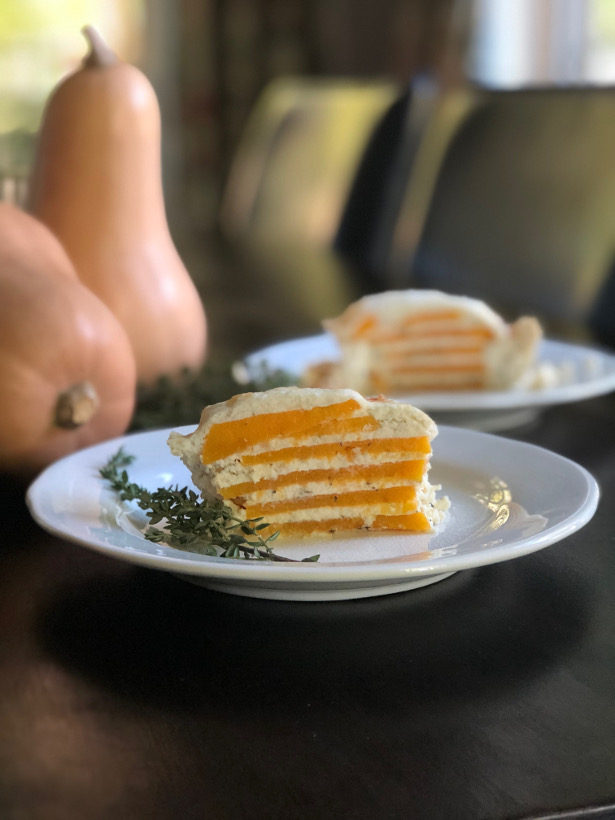 The three recipes will delight your family on Halloween and the remaining of fall. Ashley Nunez, the author of Food For The Family Soul and Junkfoodkids.com. Ashley, an avid home cook, food photographer, and Instagramer. Creates delicious food that not only brings the family back to the table but into the kitchen! Gorgeous photos with every recipe to inspire you and keep you wanting to make mealtime fresh and exciting. Her eclectic style stems from the perfect blend of her worldwide travel and living all across U. S. The real spice being the lessons she learned marrying into a Cuban family. Recipes have carb and protein counts so you can take out all the guesswork. Perfect for people counting their carbs and Type 1 Diabetes like Ashley herself.
Butternut Squash Lasagna
A beautiful dish full of flavor and low carb. With all the orange of Halloween. Your family will be asking for this dish though the crisp fall days.
www.junkfoodkids.com/2019/10/02/butternut-squash-lasagna/(opens in a new tab)
Diablo Potato Salad
Don't let the name fool you. It gets its name from the red color, briming with bright color and spice you will end up making this for Halloween and though out the year.
www.junkfoodkids.com/2019/08/01/diablo-potato-salad/(opens in a new tab)
Pumpkin Spice Quinoa Risotto
This dessert is so easy even the smallest goblins can make it. You can not only make this with the wave of your magic wand, but you can also cast a spell and watch Ashley make it live in your looking glass.
October is the month of pumpkin and pumpkin spice. Here is a healthy way you can get your pumpkin spice without all the sugar and a healthy dose of fiber, protein, and vitamins. Enjoy this dessert warm out of the slow cooker with a side of vanilla ice cream.
www.junkfoodkids.com/2019/10/22/pumpkin-spice-quinoa-rissotto/
www.whoeveryouneed.co.uk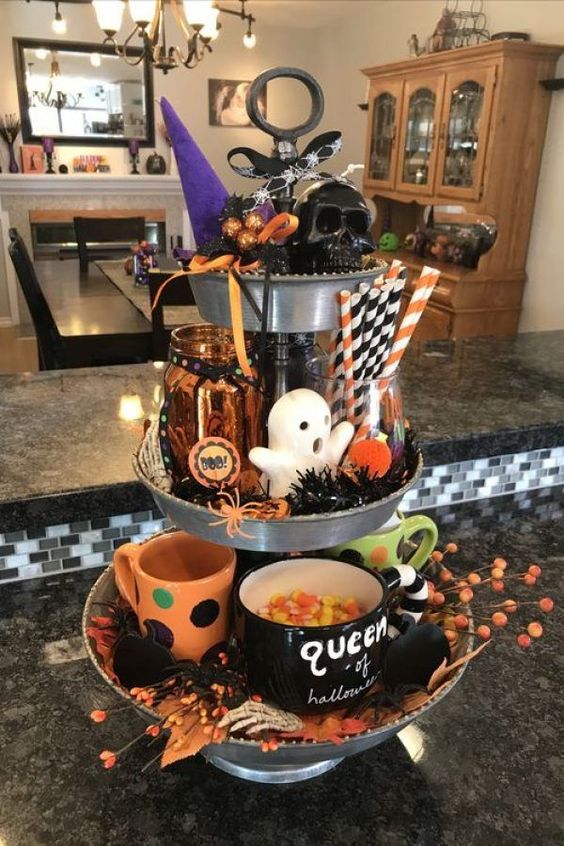 A fun Halloween idea that can be great for either kids or as a team building exercise in the office is to have a competition on creating the spookiest tableau. Experiment with different Halloween objects such as skeletons, broken dolls with twisted limbs, spiders etc with a spooky backdrop and display them along with different treats for the office to share. Get another office involved by having them do the same so you can vote on the other office's creations or vote between yourselves – the winning team gets a trick or treat of your choosing. Not only is this a fun, creative idea for the office, but also a tasty pick and mix opportunity for everyone to enjoy.
Ready. Set. Transform! www.HalloweenCostumes.com delivers with over 10,000 costumes and 2,000 exclusive styles you won't find anywhere else!
FACEBOOK | TWITTER | PINTEREST | INSTAGRAM | YOUTUBE
www.halloweencostumes.com are an online Halloween costume shop based in North Mankato, Minnesota, with a massive amount of costumes. (https://www.halloweencostumes.com/) They have sites for the United Kingdom, Australia and the EU as well.
UK: www.halloweencostumes.co.uk
Australia: www.halloweencostumes.com.au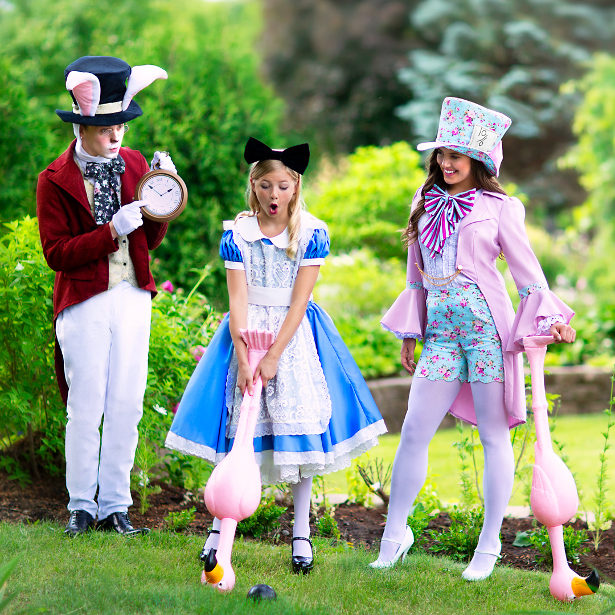 Ready. Set. Transform! www.HalloweenCostumes.com delivers with over 10,000 costumes and 2,000 exclusive styles you won't find anywhere else!
HalloweenCostumes.com is one of the largest costume retailers on the web. Their comprehensive collection of costumes is specially selected to fit all needs, budgets, and occasions. They are a passionate group of costume and Halloween fanatics who are devoted to providing quality customer service and, above all, great costumes.
Fun, scary, sexy, and traditional costumes for kids and adults. Check out otheir selection of exclusive costumes that are only available on www.HalloweenCostumes.com
www.HalloweenCostumes.com is living proof that passion and teamwork can transform a small goal into something huge. Our 150 full-time team members are all-stet to deliver fun and joy around the world.
We believe that unique, well-made products have the power to create some of life's best moments. That's why we created Made by Us, a diverse selection of costumes, accessories, coats, suits and sweaters, all artfully crafted by our talented team of artists, designers, and developers.
Each Made by Us product is created just for you, with a passion for the creative, the whimsical, and the unexpected—with true, unmistakable quality, assured license integrity, and expert know-how that could only come from years of creating products people love.
No matter how much time it takes, our goal has always remained the same—to create inspired products that have the power to inspire you and create unforgettable memories with your friends and family.
That's what we're all about. That's Made by Us.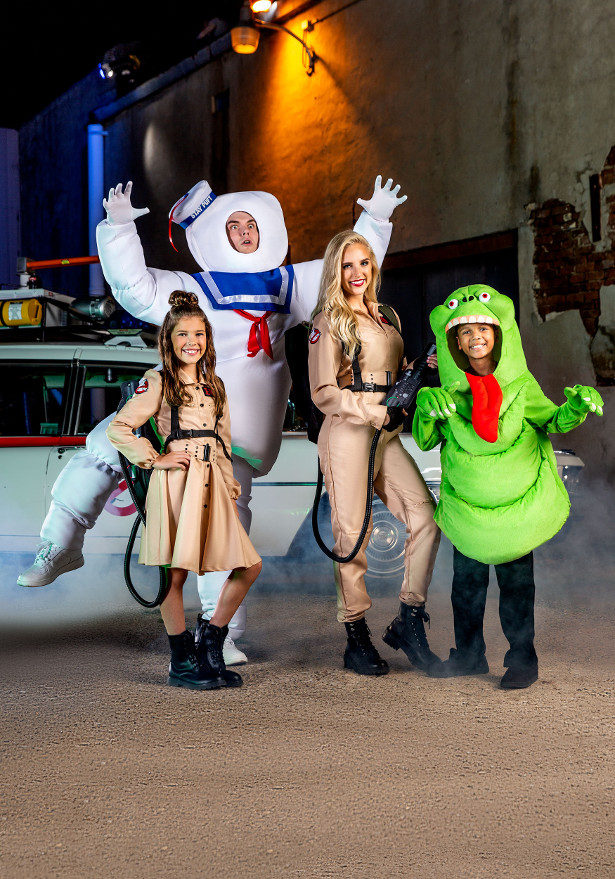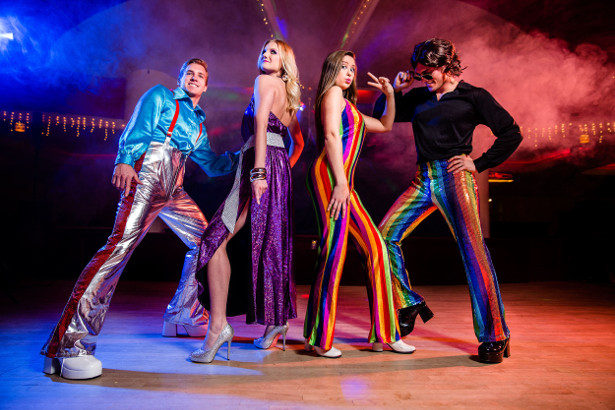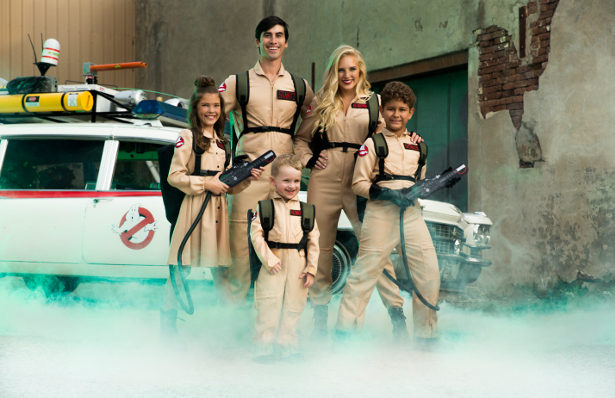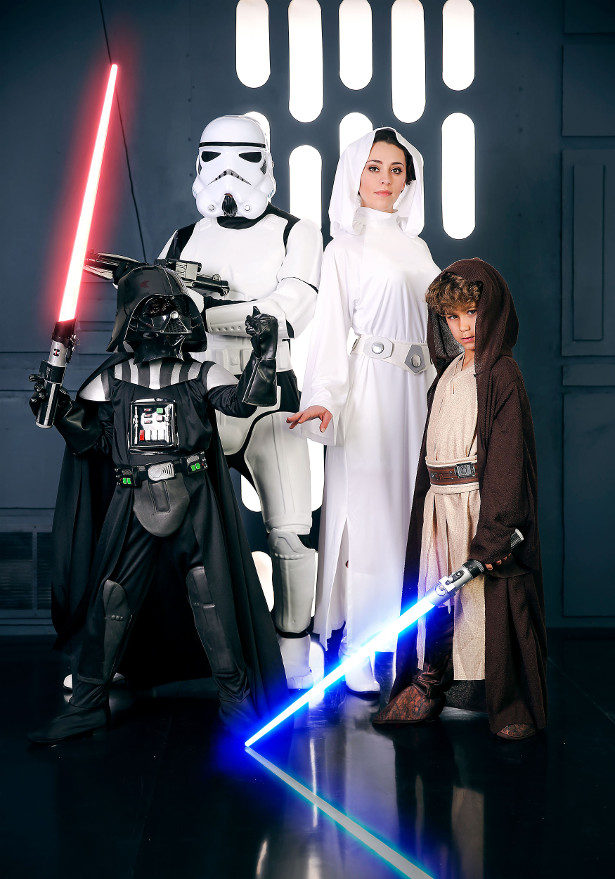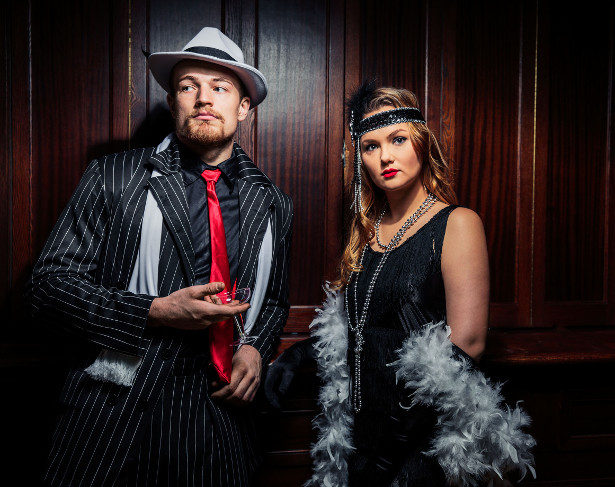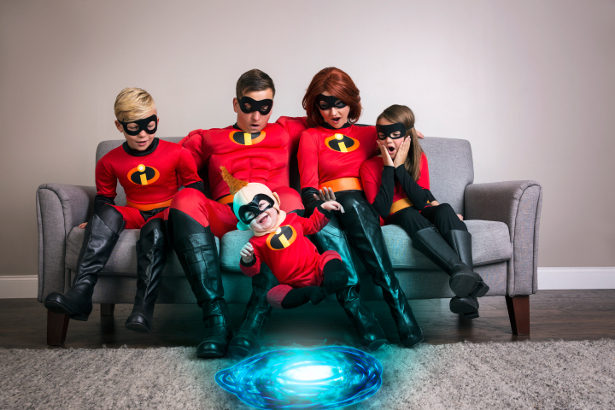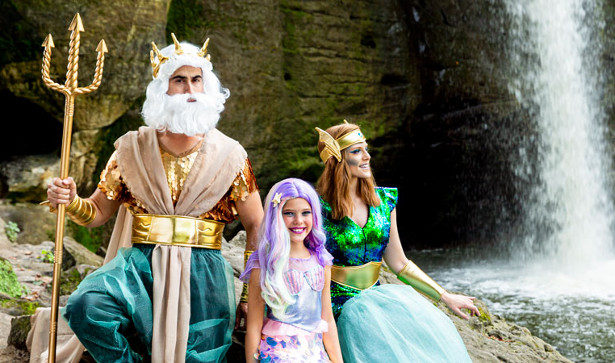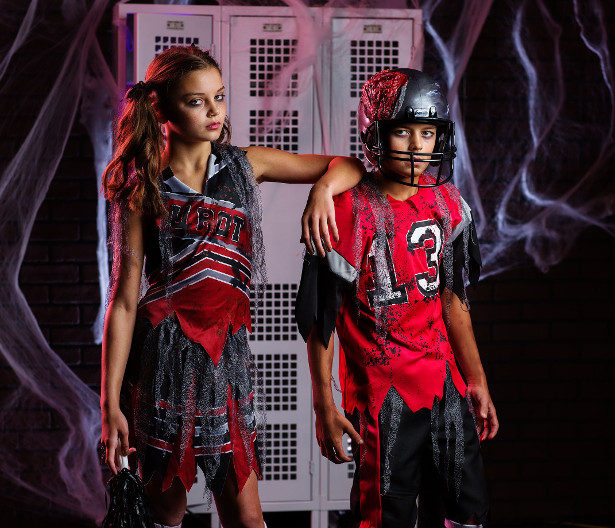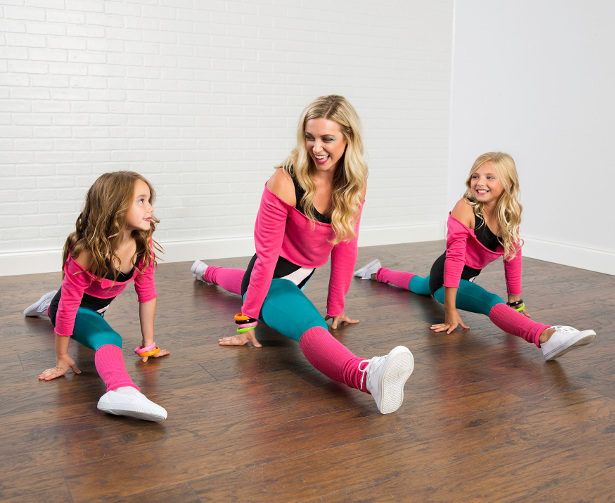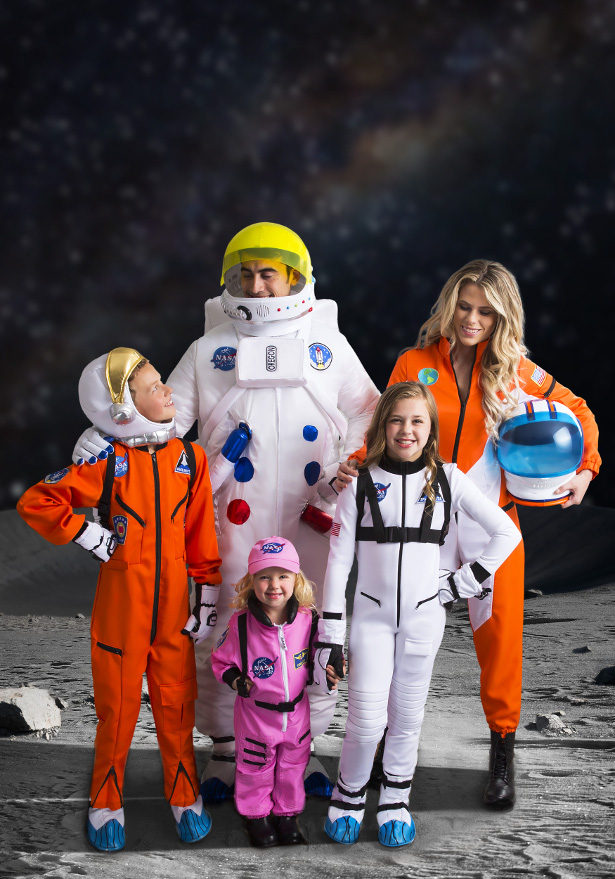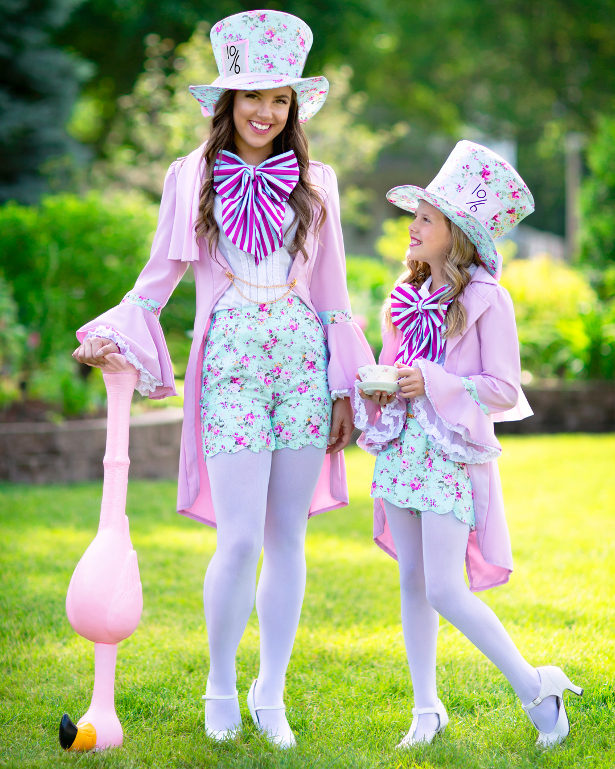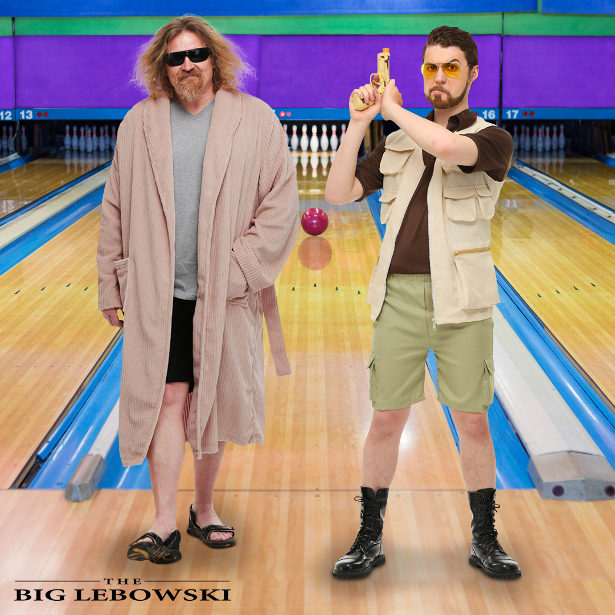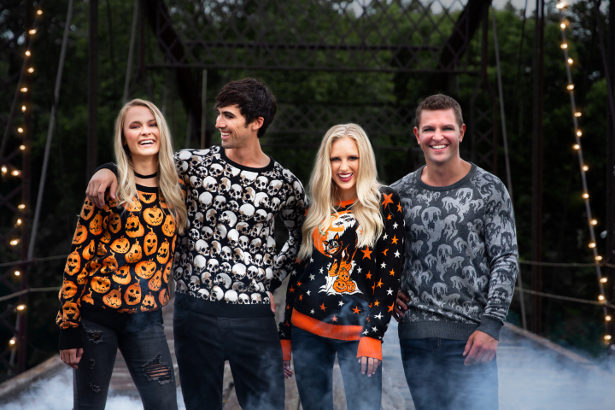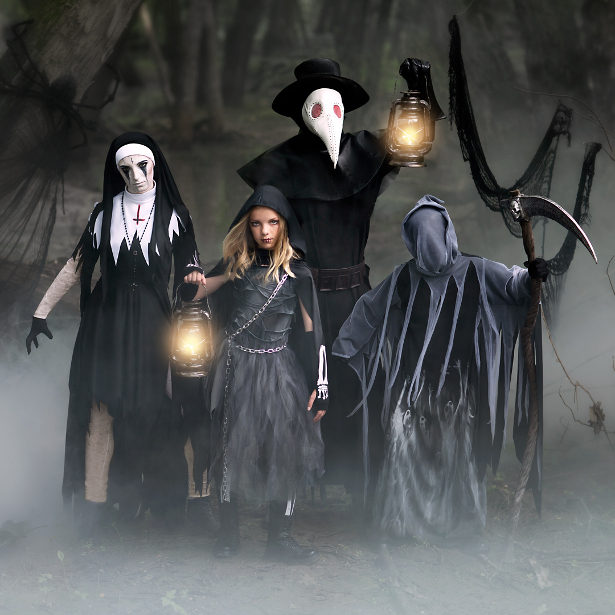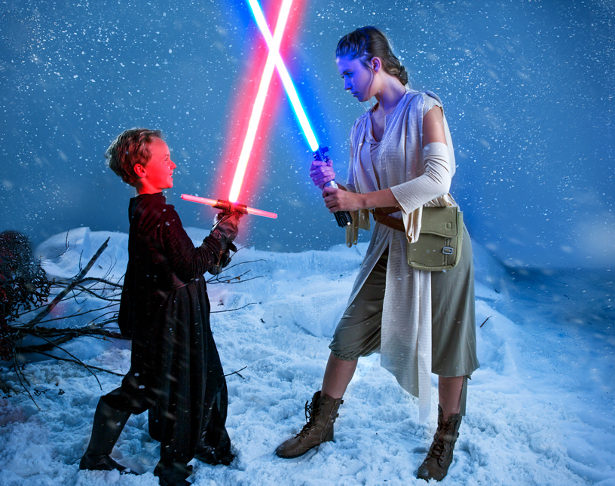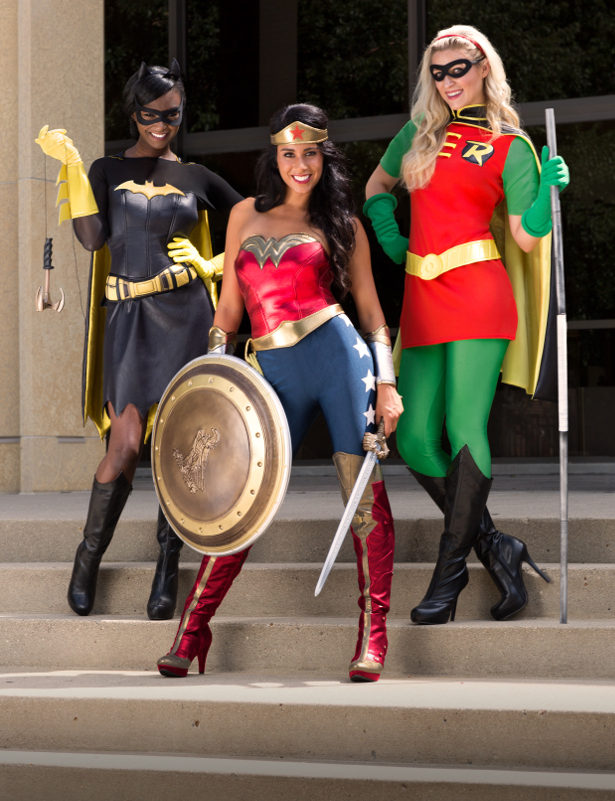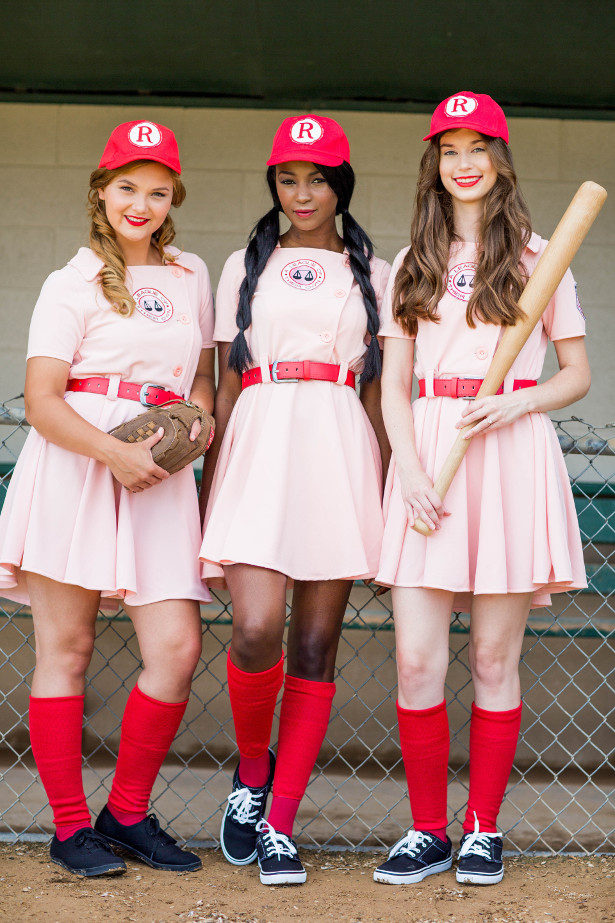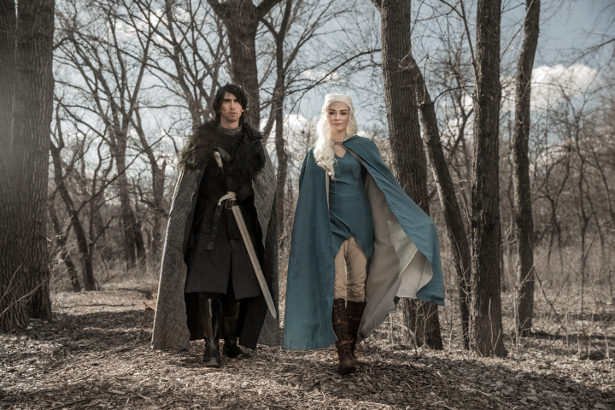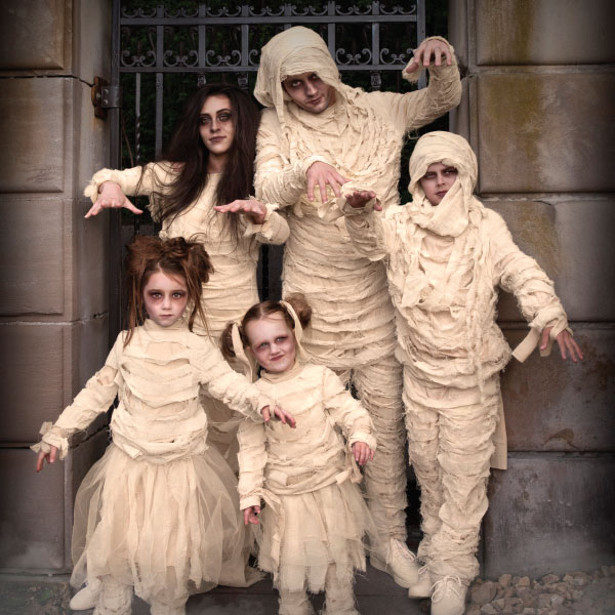 NEW from Chococo for Halloween a Monster Mini Bar & Monster Lolly Set
NEW Monster Mini Bar & Monster Lolly Set ( £7.50/100g)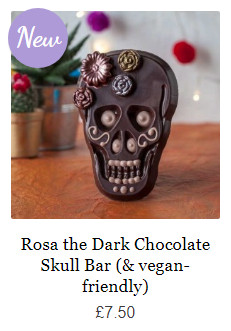 If you are looking for something more zombie-like, how about this gift for the little ones (or the grown-ups!) handmade from Venezuelan origin 45% milk chocolate. Both the mini bar and lolly are hand-piped with a Colombian white chocolate monster face. The perfect gift set for little zombies on 31st October. Both are in plastic-free packaging – the lolly has a paper stick and is in a compostable woodpulp bag tied with ribbon, the mini bar is in a compostable woodpulp bag in a recyclable cardboard box.
Other information:
The full range is available to order on its website www.chococo.co.uk and will be available from its four Chocolate Houses in Swanage, Dorset; Winchester, Hampshire; Exeter, Devon; and Horsham, West Sussex from early October. Alternatively you can call 01929 421777 to order these delicious chocolates.
Chococo uses fine origin chocolate from Madagascar (milk chocolate 65% cocoa, dark chocolate 67%, 70% & 85% cocoa), Venezuela (milk chocolate 45% cocoa) and Colombia (white chocolate). Chococo has always been a firm believer in working with fine origin chocolate high in cocoa solids and low in sugar, using local seasonal ingredients and no additives or preservatives. Chococo also only works with natural colours that are vegan-friendly, in this range the yellow is curcumin, the blue is spirulina and the pink is beetroot.
Chococo has also launched a NEW and improved house milk chocolate this year. Made with fine Venezuelan cocoa beans, it now contains 45% cocoa solids, which it believes is one of the higher cocoa content milk chocolates being offered as a house milk chocolate in the UK currently.
Chococo cares about the impact of its packaging on the environment and always has done – since launch back in 2002, its iconic selection boxes have always only ever had cardboard grids inside to hold each chocolate in place, never plastic trays. All Chococo's gifts for Day of the Dead are either recyclable or compostable. For more information please see the notes to editors section.
THE LANDMARK LONDON CELEBRATES 120TH ANNIVERSARY WITH OVERNIGHT STAY & BREAKFAST FOR £120.00
FIVE STAR HOTEL PROVIDES SPECIAL GUEST EXPERIENCE FOR ONE NIGHT ONLY ON 9TH NOVEMBER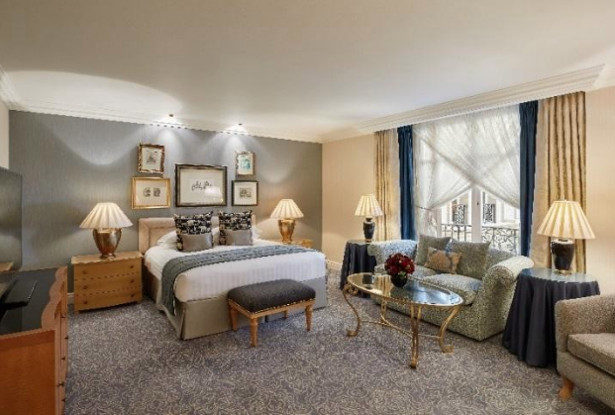 To celebrate its 120th anniversary, the magnificent five-star Grande Dame hotel, The Landmark London, is offering members of the public the chance to enjoy an overnight stay in one of its recently refurbished rooms, access to its spa and breakfast for two for just £120.00.
There are 12 rooms available for this exclusive offer, which can be booked for one night only on the 9th November 2019. This represents a unique opportunity for an individual to experience true luxury in the heart of the capital for a fraction of the price.
Named the AA Hotel of The Year London 2019-2020, The Landmark London has been a London icon for over a century and has an illustrious history. Its opening ceremony was attended by members of the Royal Family, it hosted a "Welcome Back from Prison" breakfast for the Suffragette Emmeline Pankhurst and in recent years it has counted a number of A-listers as guests, including Katy Perry and Keira Knightley.
In order to be in with the chance to enjoy this special package, individuals need to complete a form on The Landmark London's website between now and the 30th October. Winners will be selected at random and announced on 1st November 2019.
One of the oldest railway hotels in London, The Landmark London was born in the romantic era of train travel. It has been recently refurbished to combine the opulence and grandeur of that time with contemporary flair and five-star amenities.
Guests will stay in one of the hotel's redesigned, luxurious and spacious guest rooms which provide an oasis of serenity in the heart of the capital. The next morning, individuals will enjoy a decadent breakfast in the Winter Garden Restaurant, indulging in an extensive buffet menu, which includes freshly baked Danish pastries, traditional English breakfast dishes, international cheeses and charcuterie, seasonal fruit, cereals, granolas, smoothies and juices.
Guests will also have access to the sensuous spa and extensive health club. It features four treatment rooms and a sublime 15 metre chlorine-free indoor swimming pool; one of the only five-star hotels in the capital to have one.
To enter, please visit: www.landmarklondon.co.uk/campaign-signup
This Halloween weekend (31st October – 3rd November), the Dead Ringer Singer party returns to The Piano Works West End and Farringdon.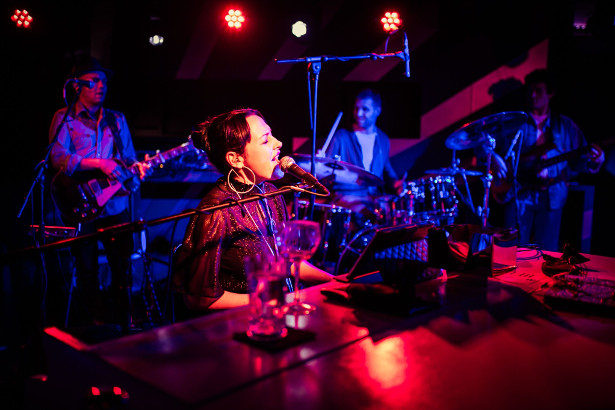 Throughout the day and night, there will be spooktacular music, freaky face painting, temporary tattoo artists and crafty cocktails with the talented in-house band playing a 'monster' mash of 70s killer queen, 80s dead or alive and 90s, the repertoire is entirely up to you.
Half term Halloween at The Blackpool Tower Dungeon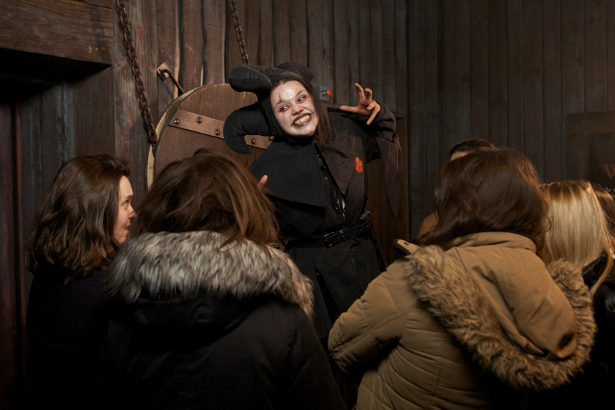 Begin the Halloween thrills early this October half term by visiting the Blackpool Tower Dungeon.
Expect an adventure bursting with giggles, ghouls and grisly tales as visitors learn more about Lancashire's murky history in an entertaining way.
This 90 minute live action experience blends fun and laughter with some scares as guests wander through the depths of the dungeon.
There are nine of live action stories to enjoy, each with their own tale to tell. Learn more about the Pendle Witches, Lancashire's famous witchcraft cult or medieval medicine with the Plague Doctor. The adventure ends with the incredible Drop Dead: Drop Ride.
New this year is the 'Curse of Pendle Witches' experience where strange things are occurring on the anniversary of their death. There has been rumours that their spirits still reside in The Blackpool Tower Dungeon to this date.
With fantasies for the whole family, parents and children of all ages can experience a frightfully entertaining Halloween. This unique experience is suitable for over eights but entry is at the discretion of the parent or guardian.
Kenny Mew, general manager at The Blackpool Tower Dungeon, said: "The dungeons are naturally spooky all year round, but in October they truly do the trick at getting everyone into the Halloween spirit.
"You can laugh and scream, while learning our shocking history along the way.
"There is something for everyone this year. We love to get the whole family involved in our dungeon tours. From our youngest and oldest visitors, everyone leaves with the biggest smile."
Tickets start from £11.50 for children up to 15 years old. The dungeon is open every day in the run up and including Halloween with multiple performances running until late.
For the best prices, book online at www.thedungeons.com/blackpool.
Creepy Candles.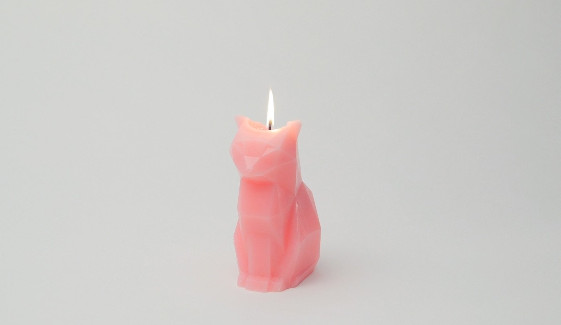 Meet Kisa, the adorable and innocent looking cat PyroPet from 54 Celsius. Crafted with stunning lines, this cat is a work of art but not all it seems. Once you light Kisa's wick, the real transformation begins as molten wax drips down it makes an evolving piece of art. Once lit, the candle reveals a wild and untamed beast that has fire in her eyes. Underneath the wax is a hidden metal skeleton, which wants to break free as the candle burns. She entices and enlightens every room with her starry eyes and grinning mouth.
The candle burns for 20 hours, and each time it is lit a little more shows. Its inquisitive nature suits the cat and its sculpted skeleton is a real art piece. When partly visible Kisa is a little scary and amazing when fully exposed. She becomes a sculpture that can be kept forever. The candles are meant to be burnt and used, to encourage art and embrace people to appreciate all forms of art at home.
The Kisa PyroPet is available in a range of colours and costs £27 from eu.54Celsius.com
Make a Venom Halloween mask from FrogzEggz®
By Tharina Malan, Pratley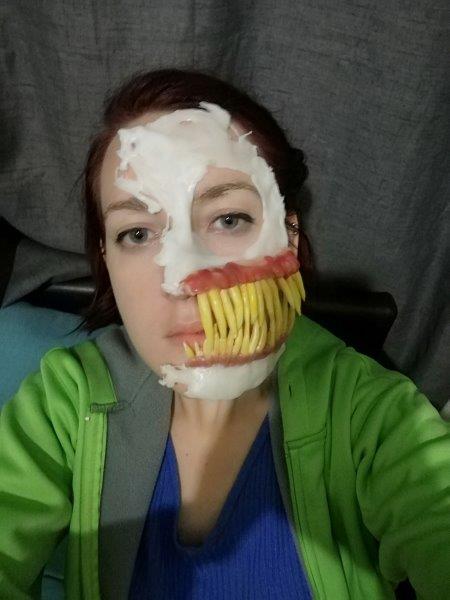 30 September 2019: What better way to go trick-and-treating this Halloween than sporting your own Venom face mask, made using FrogzEggz® from Pratley? This striking mask was spotted at the Pratley stand at Comic Con Africa 2019 at Gallagher Estate from 21 to 24 September.
The mask was designed by Tharina Malan from Pratley, originally to be a movable half-mask that allows the wearer to speak and see through the eyepiece. It can be simplified to make it a solid mask, instead of having a separate jaw piece.
What you need
Kraftex FrogzEggz®
Tin foil
Spray paint and/or acrylic paint
Chalk pastels
A skewer
Masking tape
A wide bowl
Optional
Facial cast
Inexpensive sieve
Organza material
Pratley Superglue Gel
Getting started…
Step 1: Create the jaw
Roll out a piece of malleable FrogzEggz® along the jawline, from the width of the chin to the bottom lip. If you are not using a facial cast, it is essential to hold the piece to your jawline for it to form to the curvature of your jaw. Only once the FrogzEggz® has set can you remove it from your face or the facial cast.
Step 2: Teeth
Take marble-size balls of FrogzEggz® and sculpt these into elongated teardrops. They can vary in shape and length. To add realism to the teeth, place them on a curved surface to allow them to assume the form. It helps to space the teeth on the jaw in order to see how it looks. Pro tip: Use multi-tack to first see the effect created. Do not cluster the teeth too closely together.
Step 3: Gums
Chafe pink and red chalk pastels into a golfball-size portion of malleable FrogzEggz®. Knead in thoroughly. Note that the colour becomes muted as it cools down. Rather add a little at a time, and wait for it to cool down, instead of adding too much at once.
Once you are happy with the result, reheat the coloured FrogzEggz®, as well as the jawline piece, in order to fuse them together. Roll the 'gums' into a wormlike shape in the middle of the jaw piece. Insert the teeth by pushing it into the middle of the 'worm'. To create a more realistic effect, push them in, and then further inward on both side of each tooth. Note: It is essential to place the teeth in the middle of the jaw piece. Add gums and teeth until you are satisfied with the end result.
Step 4: Mask placement
Place the jawline with the teeth on your own jaw, and ensure that none of the teeth touch your cheek or jut outward. Also ensure that none of the teeth are too long.
If you trace a line from the corner of your mouth following to your ear, none of the teeth should surpass that line. If you are happy with the placement of the teeth, fuse them into the gums, or use Pratley Superglue Gel to adhere the teeth to the gums.
Step 5: Face construction
Secure the malleable FrogzEggz® over the length of your nose and around one side of it. Roll out a second piece, and mould it to your forehead. Keep the edges jagged, as this adds to the overall look. Repeat this process on the cheekbone and temple. Fuse all the pieces together until it forms a solid mask.
Step 6: Top gums
Repeat steps four and five, only this time position the teeth to curve over the bottom teeth.
Step 7: Eyepiece
Roll out a piece of FrogzEggz® about the size of your hand. When the FrogzEggz® sheet has cooled down to a milky state, cut it into a teardrop shape that is big enough to cover the area from the nose to the temple. Place the eyepiece on a curved surface to allow it to set and take form.
Alternatively: If you want to see through the eyepiece, use an inexpensive sieve. Cut out the desired shape from the sieve. To add to the look, stitch white organza fabric over the mesh so that the eyepiece obscures your eye even more.
Once the eyepiece is finished, position it as to how you want it to stay. Take pieces of tin foil and shape a curve away from where your eye will be. Thereafter use FrogzEggz® to support the eyepiece. Either fuse or adhere the eyepiece in place.
Step 8: Lips and eyelids
Add layers of FrogzEggz® over the gums to create a lip, and around the eyepiece to hide where the pieces come together. The lips do not have to be perfect, as the more ragged it looks, the more it resembles the fictional character.
It is highly advisable to reheat the pieces and fuse them together and fit them again to your face to ensure everything is still lined up.
Step 9: Paint
FrogzEggz® can be painted with most paints. The desired result will dictate what paints are used.
If you choose to use acrylic paints, this will require several layers. Initially, the paint will look streaky (this does create a great effect on the teeth though). Paint more layers until the streaks are gone. It will dry with a matte finish.
If you opt for spraypaint, it is essential to tape-off all areas with masking tape before you start spraying your mask. Ensure that the entire mask is coated thoroughly and leave to dry in a well-ventilated area. Should spraypaint leak into any areas, acetone can be used to clean it up.
Note: In order to be able to wear this mask, you need to buy special adhesive from a costume or make-up shop suitable to adhere items to skin.
Connect with Pratley on Social Media to receive the company's latest news
Facebook: www.facebook.com/PratleySA/
Twitter: twitter.com/PratleySA
Website: www.frogzeggz.com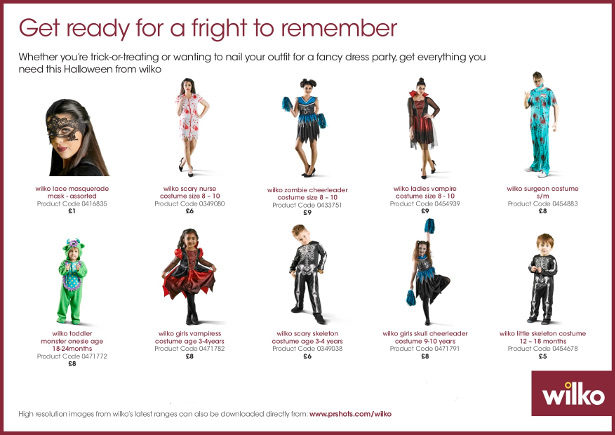 Spooky Sushi for a healthier Halloween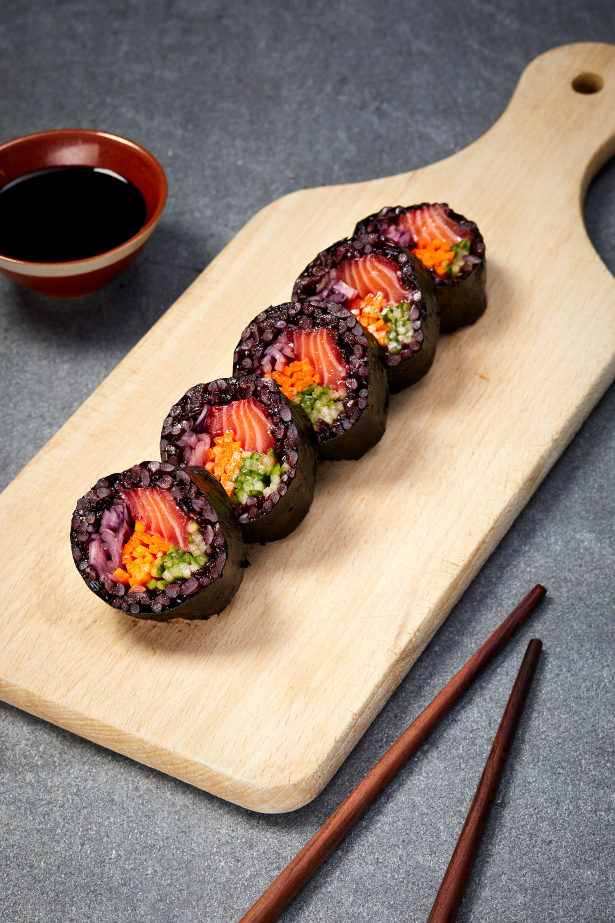 Halloween can quickly turn into a sugar fest as the candy jar comes out, the sweet tin is filled up and the toffee apples are dipped.
But now there's a healthier, but equally scary, option: spooky sushi!
This October, sushi experts Sushi Daily are launching two special edition products at their counters in major supermarkets, including Waitrose and Asda.
Handmade on site by the company's creative Sushi Artisans, the creations are designed to give you the chills on 31 October.
Customers can choose between five pieces of Futomaki Salmon and six pieces of Nigiri Salmon, both made with spooky black rice.
Sushi Daily's UK Managing Director Daniel Coole said: "Everyone looks forward to Halloween but eating so many sweets and unhealthy snacks is not ideal for health-conscious families.
"Choosing spooky sushi is a great trick to treat kids with something which is just as fun – but far better for them."
Visit sushidaily.com to find your nearest counter.
Prices:
Speciality Futomaki: £5.55
Speciality Salmon Nigiri: £7.75
Witches Brew Martini – Bar + Block – Various sites in London and around the UK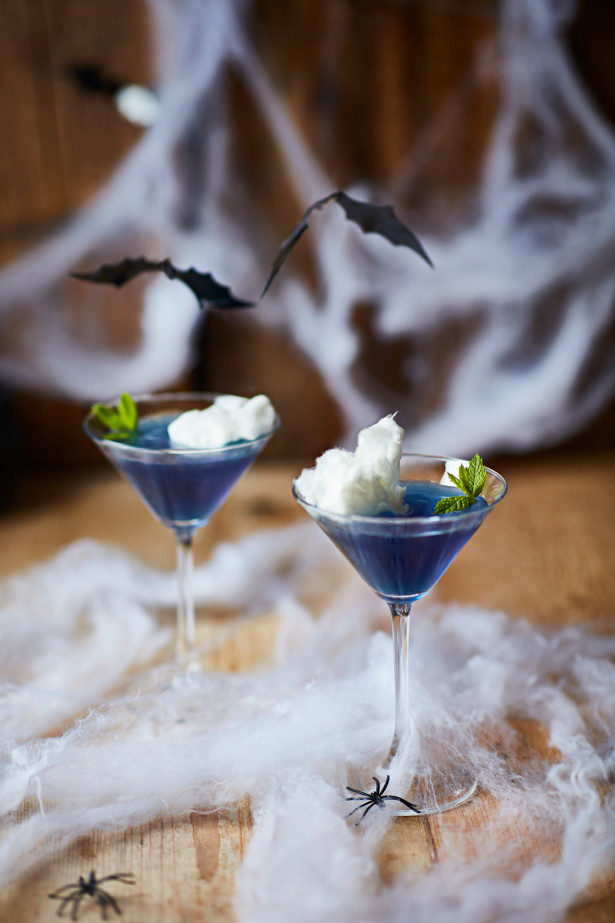 Eye of newt and toe of frog aren't the only ingredients that can cast a spell – the perfect Halloween concoction, the Bar + Block 'Witches Brew Martini' combines blue curacao, vodka and cranberry juice to delight and bewitch all who succumb to the Halloween spirit. This Halloween treat is topped with candy floss 'smoke' and will certainly trick you into staying for more…
The recipe is as follows:
12.5ml lime juice
75ml cranberry juice
12.5ml Blue Curacao
50ml vodka
A dash of lemonade
Candyfloss
Shake all ingredients in a cocktail shaker and add more Blue Curacao to enhance the purple colour. Strain into a cocktail glass and add candy floss to give 'smoke' effect.
Available across all Bar + Block sites nationwide from 28th October – 3rd November
www.barandblock.co.uk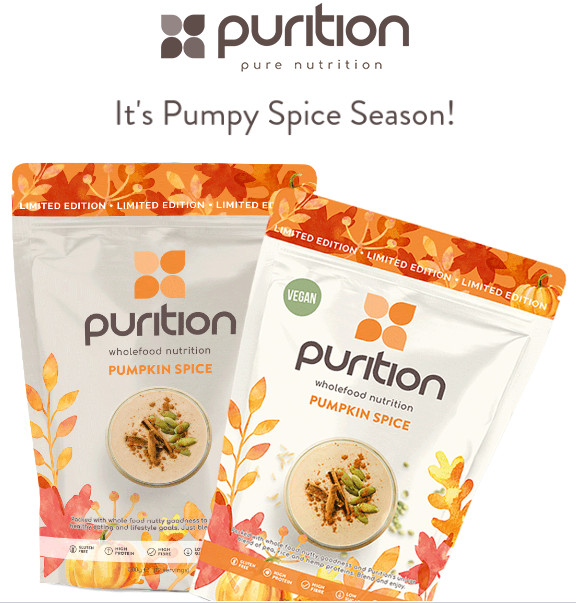 PNY have a cool smartphone lens kit to create even scarier photos this Halloween.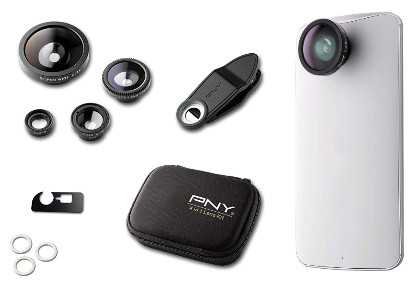 Share your spooky snaps of the best, or worst, fancy dress and capture that moment when you make a friend jump with a super wide angle or fisheye lens. All stored in a small handy case, the lens kit is essential for any Halloween party to take the best pictures and you can fit it all in your fancy dress pocket or handbag.
More details on the lens kit are below.
PNY 4-in-1 Lens Kit – available from Amazon, £25.65
Lens kit includes: super wide angle, fisheye, wide angle, macro
Comes with handy carry case
3 mounting options to your phone (magnetic clips, rings and plate)
FORTNUM'S TREATS DINERS TO DEVILSHLY GOOD HALLOWEEN MENU AT THE PARLOUR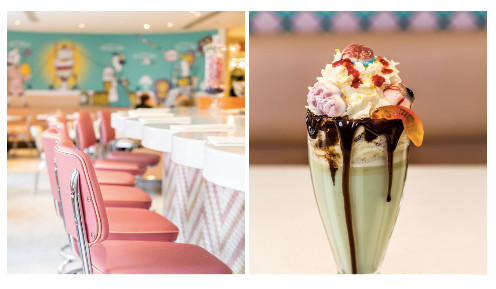 With Halloween just around the corner, Fortnum's introduces their new menu items to get batty over this Halloween.
At the award-winning home of Fortnum's decadent ice cream concoctions — including the famed Knickerbocker Glory — The Parlour is the perfect destination to indulge in October. With a varied menu of Fortnum's classics, including Welsh Rarebit and Ruby Hot Chocolate, the menu also caters child-friendly options to please the whole family.
Try the Halloween Sundae if you dare…made with Bickfield Farm mint chocolate chip ice cream, spooky spirulina, raspberry sauce, Chantilly and charcoal powder, each finished with Fortnum's very own Halloween sugar decorations.
If that's not scary enough, delve into the Lemon Drizzle Cupcake with the special Halloween cream cheese frosting.
Indulge in either Red Blood Orange, Black Charcoal or Green Spirulina.
With over 19 flavours of ice creams and sorbets, kids (and adults!) alike can customise their creations with hundreds of topping options, from sauces to sprinkles, it's sure to solve any resting Witch faces.
Opening times
Monday-Friday – 10:00 – 21:00
Saturday – 11:00 – 21:00
Sunday – 11:30-17:00
Dreaming Of a Masquerade Ball This Party Season! Look no further than Vivo Masquerade Mask… handcrafted in Italy !
TWITTER | FACEBOOK | INSTAGRAM
Beautiful handcrafted masquerade masks made in Italy. Visit http://www.vivomasks.com
Have an incredible Halloween with 'Street Magic' by John Adams >> It includes everything you need to perform super cool magic!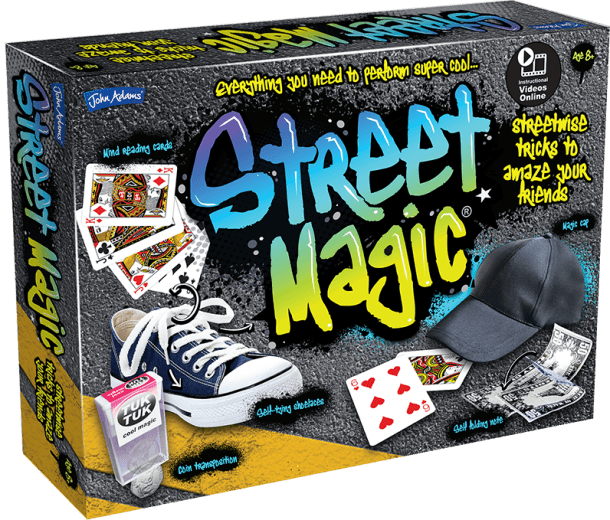 Street Magic AGE 7-9
The Street Magic set includes everything you need to perform super cool magic! The magic cap is a real hat that you can wear every day and use to perform incredible magic. Order your shoelaces to tie themselves. Make objects magically appear in your bare hands. Turn blank pieces of paper into money and make matchboxes appear to open and close by themselves. Perform impressive card tricks and even appear to levitate yourself!Includes step-by-step instructions.Please note that some tricks may require parental guidance.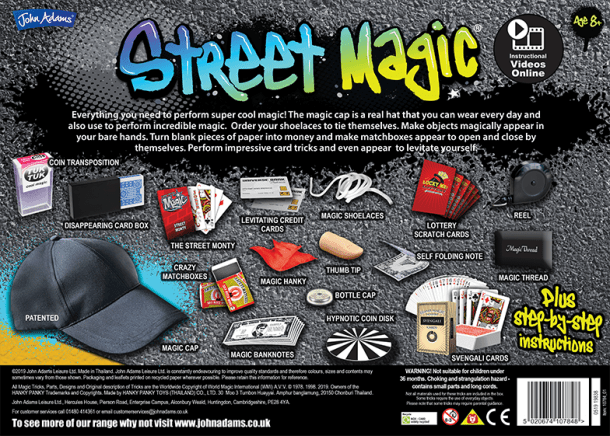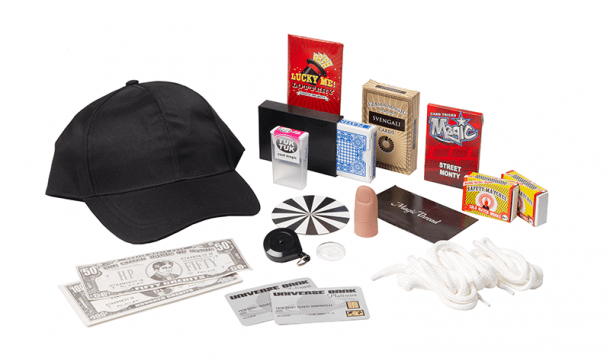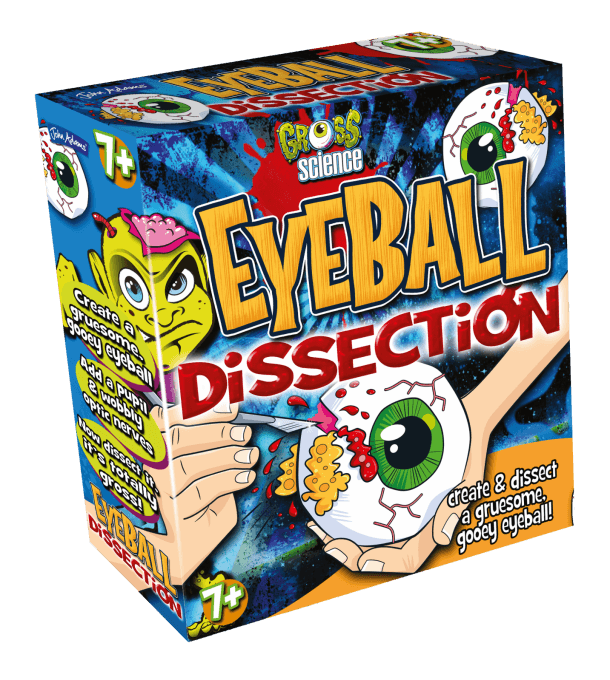 Gross Science Eyeball Dissection
AGE 7-9, 10-12
Create and dissect a gruesome, gooey eyeball! Clip together the eyeball moulds, add the pupil and wiggly optic nerves, fill with the special liquid and create a gooey, giant eyeball.Now carry out an autopsy and dissect your gruesome creation with the child-safe scalpel.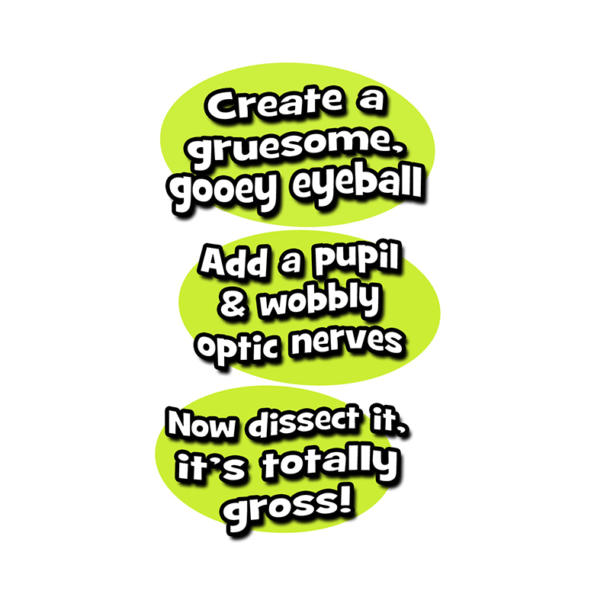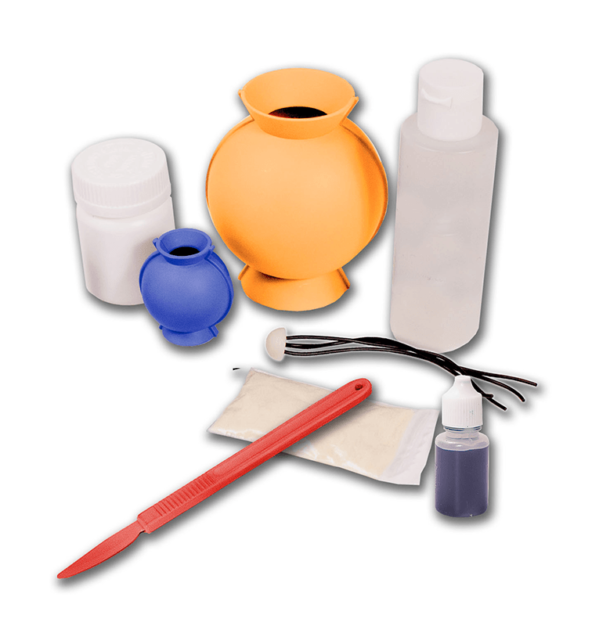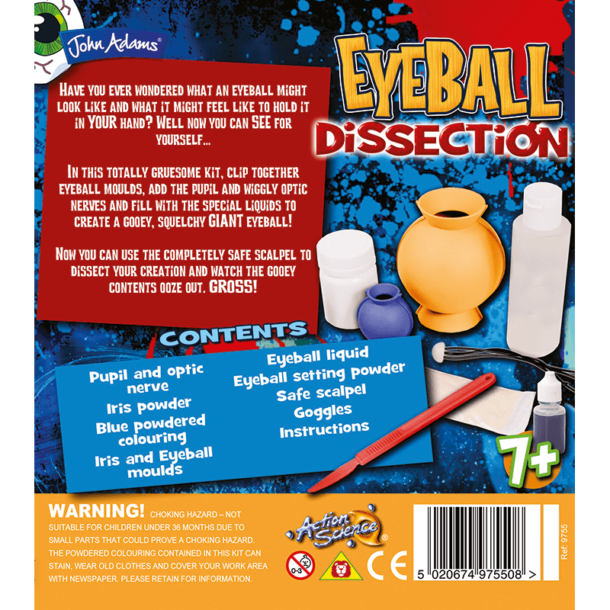 Gross Science Beating Heart Will have your heart racing this Halloween ! From John Adams! >>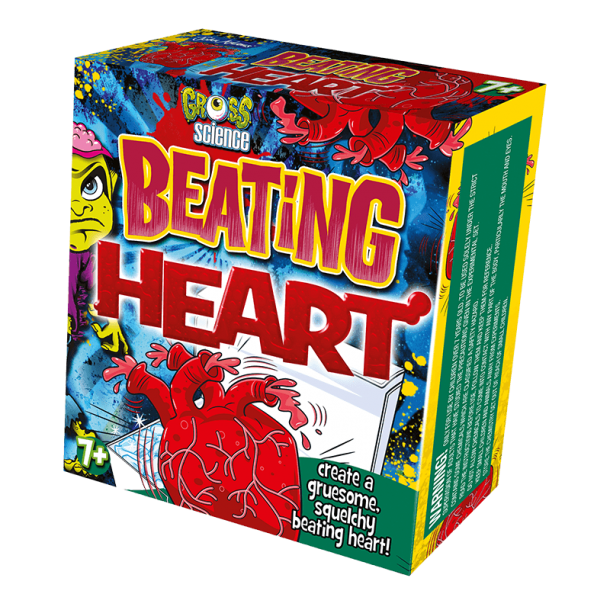 Gross Science Beating Heart AGE 7-9, 10-12
Create a gruesome, squelchy, beating heart!Construct each half of the heart, attach the pump tubes and fill with fake blood.Place into your donor organ box and pump the heart – wait for your victim's surprise when they open the box!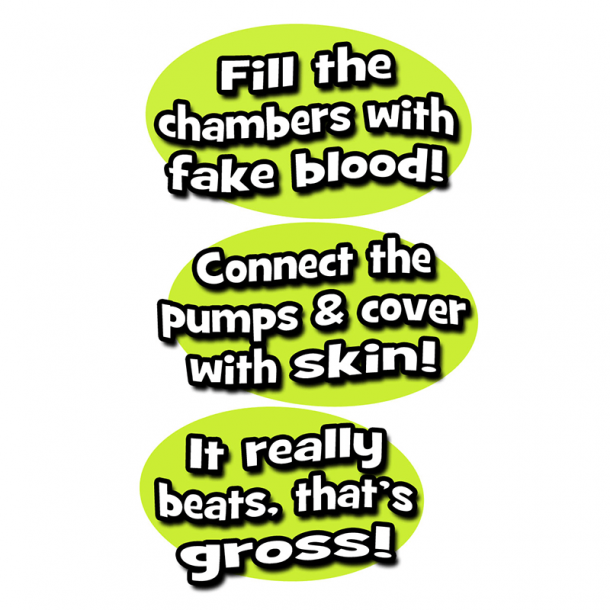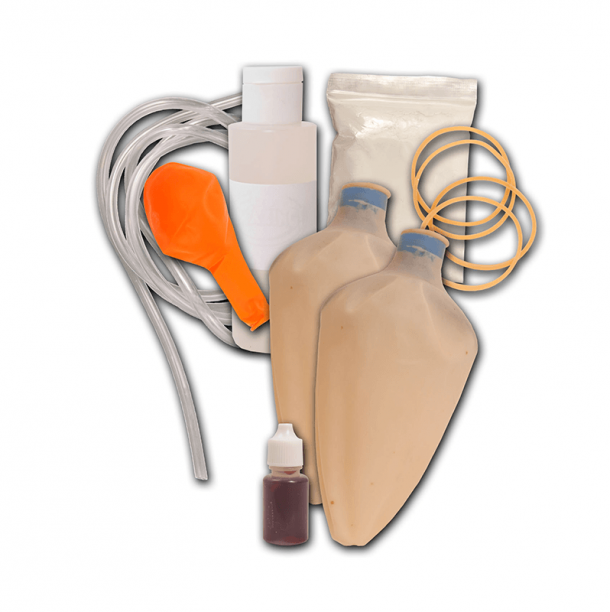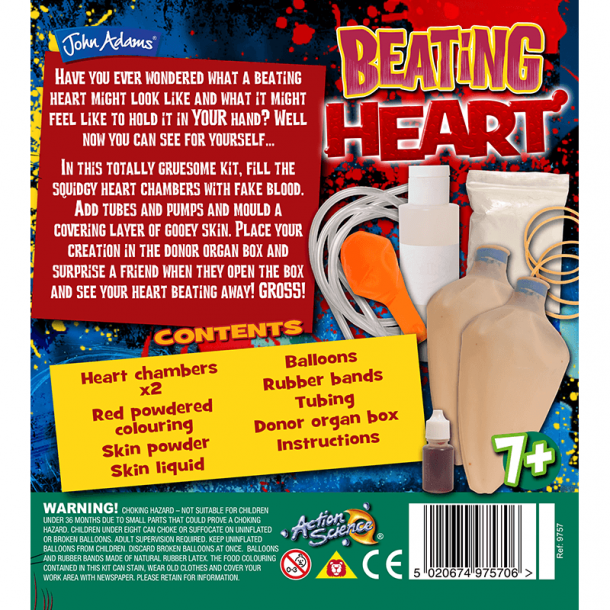 Get All Set For Halloween with John Adams "Gross Magic" It's Revolting!!!!!!!!!!! www.johnadams.co.uk
Gross Magic AGE 7-9, 10-12
Gross Magic is just revolting, it's the most extreme thing in magic! The magic is back, but this time it's in the toilet!Gross Magix plumbs new depths in bad taste (and bad breath). Pull rubbish from an empty dustbin, convince your friends you're handling them freshly hatched cockroaches and magically clean a piece of 'used' toilet paper.ContentsInstruction booklet
2 x elastic bands
Small metal ring
2 x bogie paddles
1 x small pot with lid
1 x large pot with lid
Plastic box and lid
Dice
Card cube
Squidgy brain
Loose tooth
Brown slime
1 x long vein
1 x medium
1 x short vein
Dustbin with base and lid
Dustbin lid liner
4 x large sponge bogies
8 x small sponge bogies
Cockroach egg envelope
2 x cockraocj
6 x poo cards
Toilet roll machine and paper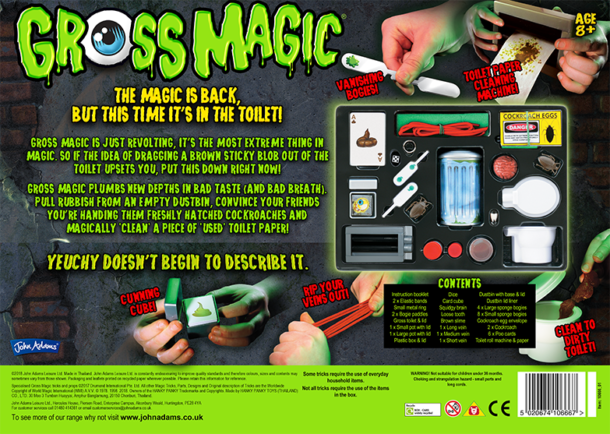 'GHOST' APE this Halloween!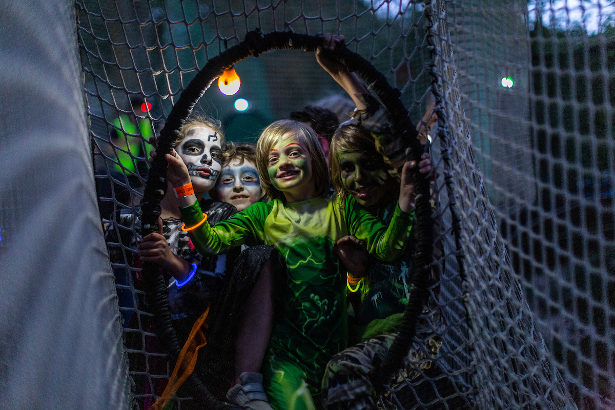 From treetops to potion pots, experience a Halloween like no other at Go Ape
Go Ape is set to host the ultimate trick or treat on daredevil customers this Halloween, as they invite fearless families on a spook-tacular series of twilight adventures in the trees.
When the sun goes down and dusk takes over the bewitching forest, swap knocking on neighbours' doors for leaps of faith as a family, on a special after-hours Go Ape Treetop Adventure.
Designed for younger adventurers (over 1m tall) and fun-loving families, the Halloween adventure is heightened by the darkness of the forest which comes alive at night. Scramble through a series of suspended tunnels, clamber across weird wobbly walkways, and negotiate all sorts of other tricky (or treaty) obstacles, before leaping into the night air and zooming down hair-raising zip wires, as eerie owls and forest wildlife provide a spooky soundtrack. With ghostly rustling in the treetops and strange shadows across your path, it promises to be a scarily good night out!
Go Ape is opening up a number of its nationwide locations after nightfall for Halloween fun in October and November, available at the following sites only: Alice Holt, Cannock, Crawley, Haldon, Moors Valley, Normanby Hall, Southampton, Thetford, Wendover, Chessington, Black Park and Sherwood Pines. With only a limited number of sessions available, and prices starting at £16 per person, Halloween adventurers are being urged to book ahead to avoid disappointment. Book your Halloween treetop thrills now at www.goape.co.uk/halloween
EASY DESSERT WITH MAJOR FUN-FACTOR FOR KIDS AND ADULTS
Are you looking for a simple dessert, that requires minimal effort, and is fun for kids and adults?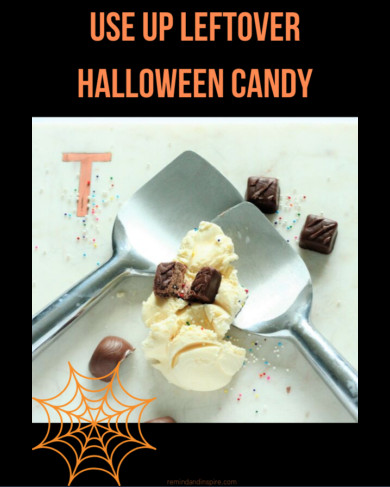 A few years ago our local William Sonoma was going out of business. My daughter and I were looking through what little inventory they had left during their final weeks. We spotted a square marble tile. My daughter pointed out that it had a "T" on it, matching the first initial of our last name. I wasn't quite sure what we would need it for, but then I had an idea.
My daughter was about to turn 12 and was going to have some friends come over for a sleepover. I thought I could have the kids use the marble tile to create their own Cold Stone creation.
For those that aren' familiar with Cold Stone, they are an ice cream shop. You pick the flavor of ice cream you want and what mix-ins you want added. This can be nuts, candy, marshmallows, sprinkles, etc. They place your scoop of ice cream on a cold stone and mix in your extras with their paddle scoops.
I figured I could buy the marble stone and find similar ice cream scoops online. Thank you Amazon Prime:)
The day of her party came, and I set out a tray of marshmallows, nuts, fun-size pieces of candy bars, brownie bites, and chocolate chips. The kids had a blast making their ice cream creation.
The Bash is a new, first-of-its-kind inspirational event marketplace to plan–from beginning to end– all OTHER parties in your life, from birthdays to baby showers to pet weddings to corporate events and everything in between.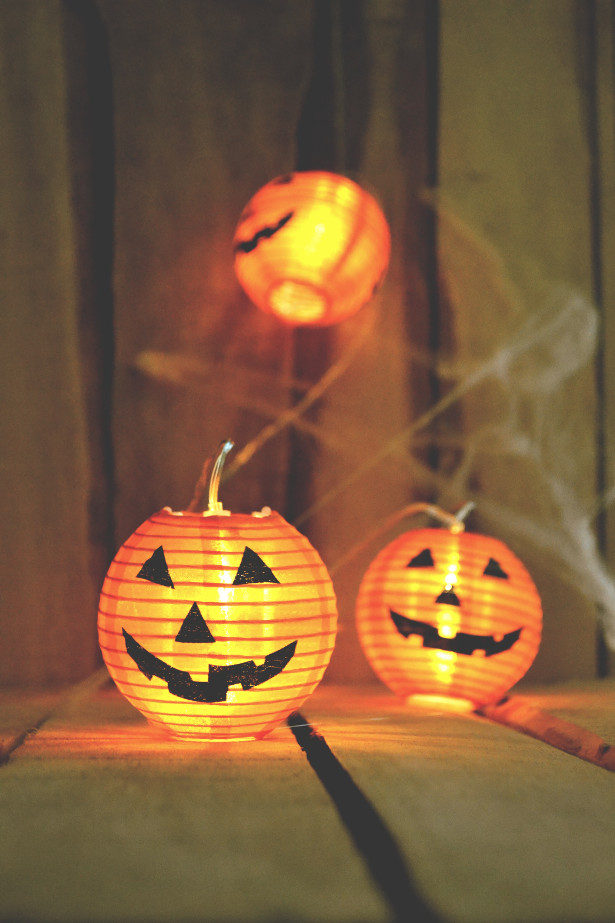 The Bash provides a 360 degree party planning service offering everything your party needs from the inspiration for your event to planning services and the ability to book all your vendors within the site. The Bash recommendations for every part of your party from food & beverages to venue, entertainment, décor and more.
Unique features of The Bash:
· Get Inspired: The Bash has created content directly tied to a venue and party professional marketplace, achieving "actionable inspiration". Think: Pinterest meets Thumbtack..
· Create Your Party with My Party: Manage your party details and get personalized recommendations based on your vision and budget–all, in one place. See transparent pricing, message vendors, check on availability and book all within your My Party profile.
· Venues & Vendors: Wow your guests and forget the stress with hundreds of top-rated vendors and venues at your fingertips. See budget details, availability and book without ever leaving The Bash.
· Price Transparency: Every party professional lists their price in a completely transparent way. So there's no guess work! And for the pro's, it's great too – only the most qualified party planners contact them to book.
· Trusted Reviews: TKWW has built trust into the platform, with verified bookings and review
WHAT NUDISTS WEAR FOR HALLOWEEN
Some people may think that nudists can't have fun on Halloween – no costumes. But they think wrong. Instead of donning a costume they bodypaint it on!
In keeping with the growing popularity of bodypainting, the American Association for Nude Recreation (AANR) is encouraging its members — along with those living the "textile life" i.e. clothed — to capture the essence of clothing-optional recreation and host a bodypaint costume party with friends at Halloween. For tips and ideas on bodypainting there are numerous instructional videos on YouTube to inspire.
To locate an AANR member club or resort near you, and learn of Halloween festivities planned, visit www.AANR.com.
For 88 years, AANR has been the leading authority in North America on protecting and promoting the freedoms and rights of those who participate in wholesome nude recreation. AANR supports over 180 chartered clubs, resorts, and campgrounds, and serves over 30 thousand members throughout the U.S., Canada, Mexico, the Caribbean, and internationally. For more information about AANR and for facts related to nude recreation and Nakation vacations visit www.aanr.com or call 1-800-TRY-NUDE (879-6833).
TheMonsterDraw.com
The monster fun game of luck and creativity!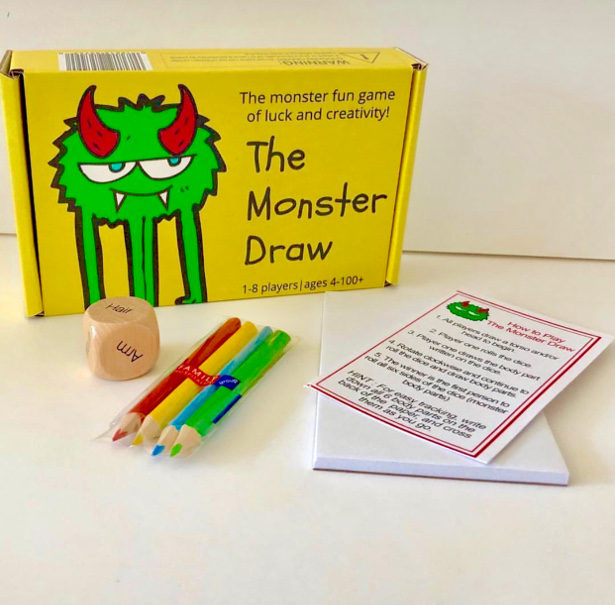 Take turns rolling the dice…watch your monster come alive! Be the first player to draw all six body parts of your monster and WIN!
Or work as a team to create monsters with cooperative play.
Draw a different monster every time!
Unlimited possibilities, unlimited fun!
Roll the dice, draw your monster!
Fun for 1-100 players
For ages 4-100
Great for travel
Package includes:
One monster draw dice
A tablet of drawing paper
A set of pencils
Instructions for competitive play and cooperative play.
polkadotpearprintables@gmail.com
Company: Polkadot Pear Designs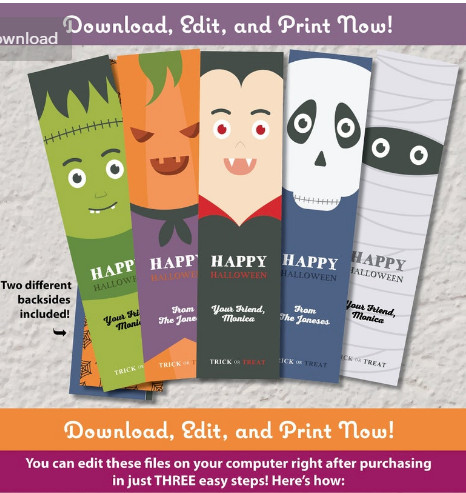 A digital printables shop on Etsy, they have an adorable set of self-editable printable bookmark treats that are perfect for families and teachers who are either trying to avoid too many sweets, or are food allergy aware. They can be edited to feature an individual's name, family name, or even a club or organization! You can view the item listing here: www.etsy.com/PolkadotPearDesigns/listing/639666991/halloween-bookmark-treats-non-candy
www.elegantaffairscaterers.com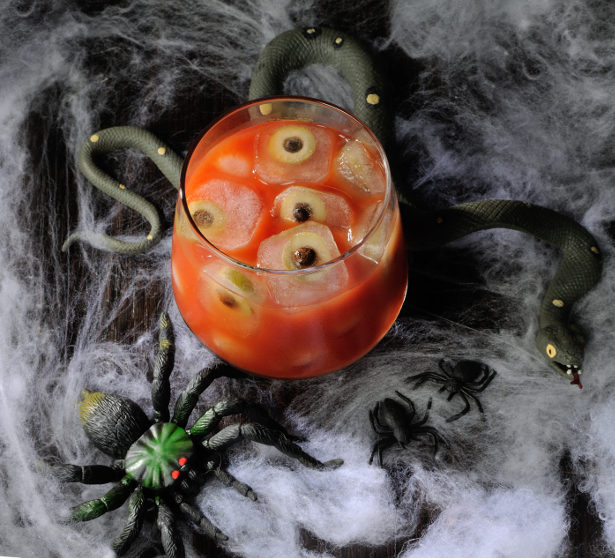 Mutant Mary's
Ingredients:
3 eyeball ice cubes
2 oz. vodka
8 oz. Bloody mix
1 Jar Green Olives
Bloody Mix:
¼ c. tomato juice
Pinch horseradish
1 tsp. Worcestershire
4 dashes hot sauce (Tabasco, Tapatío hot sauce, etc.)
1 lemon, fresh squeezed
Black pepper & celery salt to taste
Eyeball Ice Cubes:
Remove green olives with pimento from a jar. Replace pimentos with black olive slices and place in ice cube trays to freeze in ice.
Instructions:
Pour Bloody mix and vodka over eyeball ice cubes.
Handmade for Halloween
Crafty Glass London has launched a collection of handmade light catchers that are perfect for Halloween
www.craftyglasslondon.bigcartel.com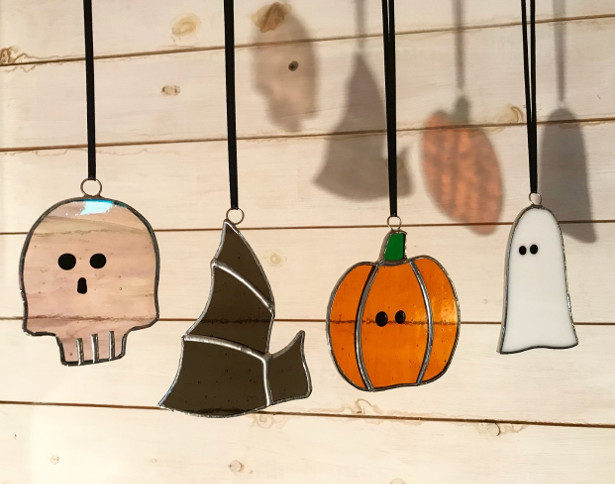 Emily Hatzar is the designer behind Crafty Glass London, her designs combine the ancient craft of stain glass making with modern design ideas creating beautiful and fun designs to treasure.
New for 2019 is the spookily cute collection for Halloween, choose from ghosts, skulls, bats or pumpkins all of which will create Halloween window displays which you won't want to take down. The charming decorations are destined to become staple decorations year after year.
The intricate glass decorations are handmade using a mix of sea and spectrum glass, edged with copper foil and 60/40 solder. They come with a black ribbon allowing them to be hung in a window, catching the light and changing colour throughout the day.
The collection for Halloween consists of a skull, bat, pumpkin and ghost, prices range from £11.00 – 13.00 for individual designs or £33.00 for a set
www.craftyglasslondon.bigcartel.com
Tipsy Scoop Boozy Ice Cream for Holiday Gifting! How About A Boozy Cauldron Pack for Halloween!!! >>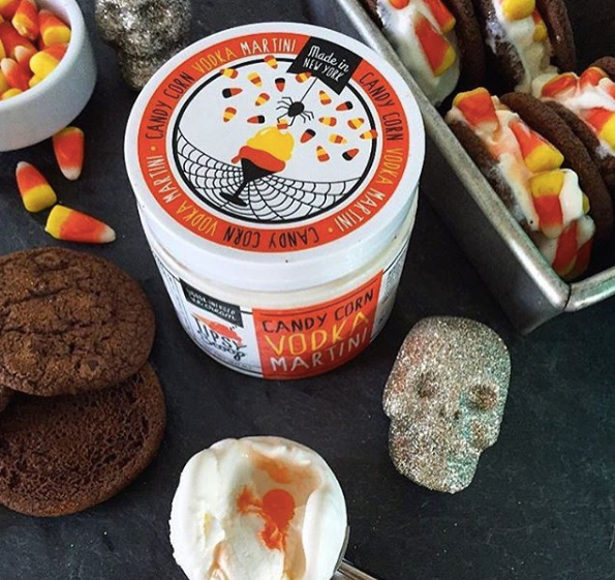 FACEBOOK | TWITTER | INSTAGRAM
Boozy Cauldron Pack for Halloween.
Salted Caramel Apple Brandy Ice cream infused with brandy made with sea-salted caramel, apples, cinnamon and nutmeg.
Spiked Spiced Pumpkin Pie Rum-infused ice cream with pumpkin, cinnamon, nutmeg and ginger.
Candy Corn Vodka Martini Ice cream infused with Candy Corn vodka and candy corn!
Tequila Mexican "Hot" Chocolate "Hot" chocolate and cinnamon ice cream infused with Patrón XO Café Incendio
Tipsy Scoop Boozy Ice Cream for Holiday Gifting!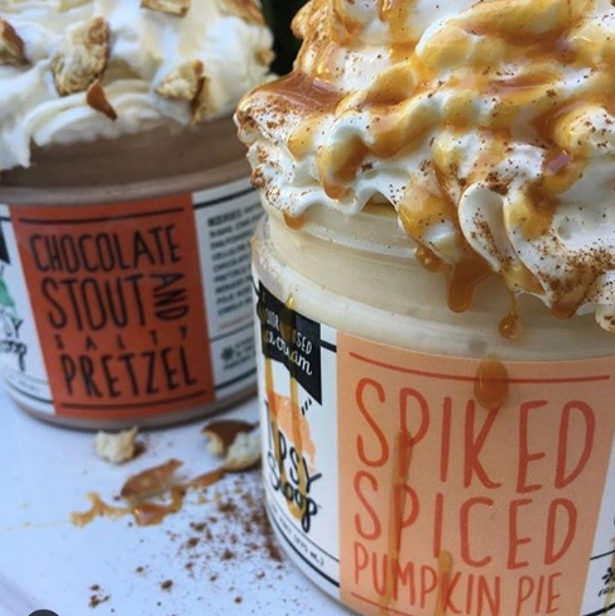 Tipsy Scoop liquor infused ice cream. Their Eat & Be Merry Pack 6 pack of boozy ice creams and sorbets is available for Nationwide through Goldbelly.com, as well as messenger delivery and in-store pick up from one of our NYC ice cream Barlours.
The Eat & Be Merry Pack includes six boozy flavors sure to put you in the holiday spirit!
Candy Cane Vodka Martini- ice cream spiked with candy cane infused vodka and bejewled with pieces of peppermint
Holiday Spiced Eggnog- eggnog ice cream infused with brandy and sprinkled with nutmeg and cinnamon
Drunken Gingerbread Man- gingerbread ice cream spiked with whipped cream vodka and kahlua
Santa's Cookies & Whiskey- Our grown up take on leaving cookies our for Santa! Vanilla ice cream mixed with chocolate chip cookie pieces and infused with whiskey
Blood Orange Champagne Sparkler Sorbet- Tangy blood orange sorbet spiked with champagne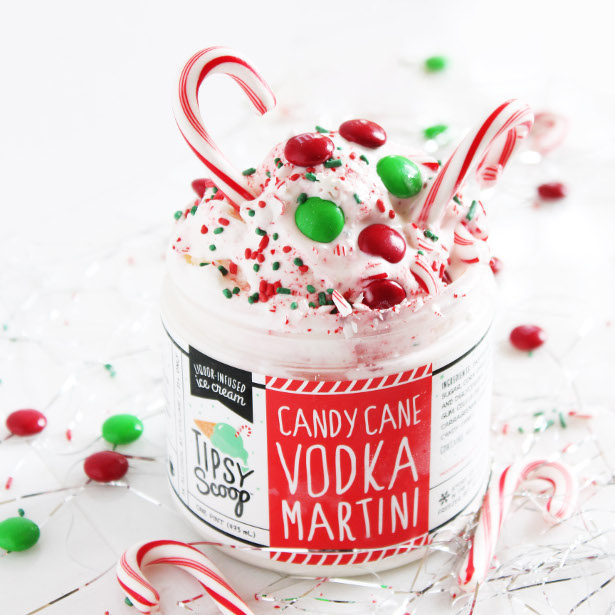 Boozy Bananas Foster- Banana ice cream mixed with brown sugar and infused with spiced rum and creme de banana
Salted Caramel Apple Brandy Ice cream infused with brandy made with sea-salted caramel, apples, cinnamon and nutmeg.
Spiked Spiced Pumpkin Pie Rum-infused ice cream with pumpkin, cinnamon, nutmeg and ginger.
Candy Corn Vodka Martini Ice cream infused with Candy Corn vodka and candy corn!
Tequila Mexican "Hot" Chocolate "Hot" chocolate and cinnamon ice cream infused with Patrón XO Café Incendio
Enjoy the Fright of Your Life at STK's Twisted Halloween Champagne Circus!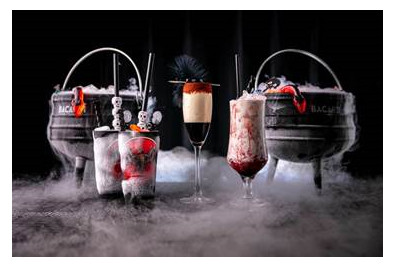 With Halloween coming up in the next few weeks I thought I'd get in touch regarding STK's shockingly good offering.
This spook-tober STK invites guests to immerse themselves in the world of STK's Twisted Champagne Circus where – for one night only – partygoers will be embroiled in a lavish line-up of dangerously delicious dining from their a la carte menu, carefully curated limited edition sinful but sweet cocktails, woefully wicked entertainment and heart-pumping music from STK's resident DJ.
What's more, get a chance to win £500 worth of credits to be spent on the right if you enter the best group costume competition and £250 in STK credits will be awarded to the guest who arrives in the scariest outfit.
cattitudebox.com
Cattituce Box
Quirky Halloween Gift for Cat Ladies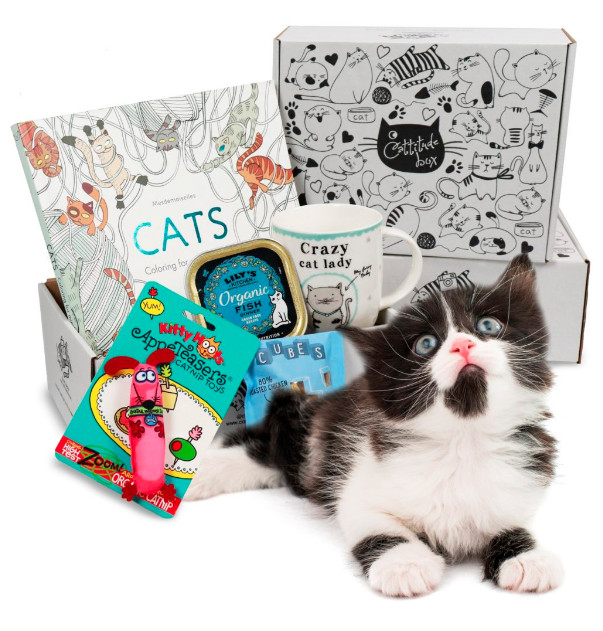 Anyone who is crazy about cats will love Cattitude Box – A monthly subscription box that has been created for cat ladies and their cats. Hand-picked, top quality food treats and toys for the cats as well as unique, quirky cat-themed gifts and treats for the cat ladies! Each monthly box contains six to eight products that are split between cat and owners. While plans are automatically renewed to make things easy, they can be cancelled at any time. The October Cattitude Box is turned around Halloween and contains a catnip ghost toy and one black cat toy amongst other ameowzing goodies.
With one time boxes and XL Surpurrise gift boxes also available, giving a Cattitude box subscription is purrfect for that hard to buy cat ladies (they also have special boxes for cat men!) this Halloween. Prices start at £31.95 a month with Free UK shipping. International shipping also available at additional charge.
E: meow@cattitudebox..com
W: www.cattitudebox.com
Recipes to Die For
THE NIGHTMARE BEFORE DINNER Race Point Publishing / October 16, 2018 / $25.00) is the official cookbook of Beetle House, the Halloween-inspired restaurant (locations in Los Angeles & New York) featuring food and cocktails for your dark soul.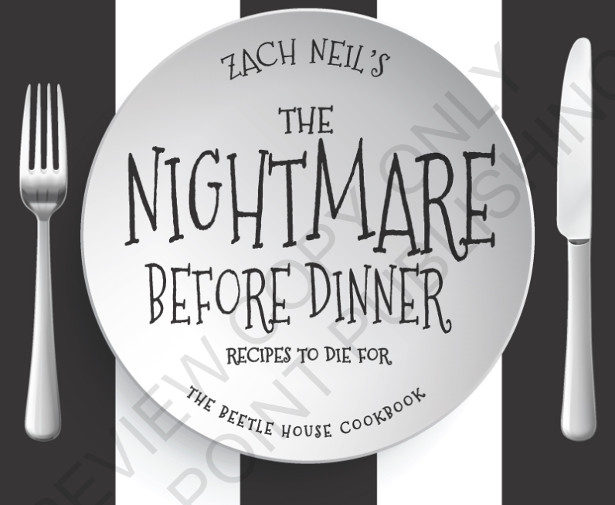 This unique cookbook features more than 60 gothically delicious recipes from chef-owner Zach Neil. Indulge in the Edward Burger Hands, a juicy burger with a Sriracha cream sauce, stuffed with smoked bacon, fried egg, pepper jack cheese, and avocado. You'll also learn to make an array of spooky craft cocktails, from the Coco Skellington to the Beetle's Juice.Plus, if you're vegan or vegetarian,The Nightmare Before Dinner has your spooky side covered, too—it offers a vegan alternative or ingredient swap for each and every recipe in the book!
Throw your own goth-themed party! A bonus section provides inspiration for table settings, decorations, and foods to serve at your holiday or screening party. This is the perfect cookbook for the Tim Burton movie buff, Halloween enthusiast, or goth in your life.
Zach Neil is an American entrepreneur, artist, and chef. He has been featured multiple times on the Food Network and has gained additional notoriety through his popular chains of themed restaurants, which have been featured on Watch What Happens Live with Andy Cohen, Good Day New York, MSNBC, and ABC World News Tonight, among others. Zach combined his artistic pursuits with his culinary skills to create the eclectic, Halloween-themed Beetle House restaurants, which have broken media records in the restaurant space. The celebrated menu caught the attention of Quarto Publishing Group, who collaborated with Neil on his first cookbook The Nightmare Before Dinner: Recipes to Die For, which features all of the Beetle House recipes, plus a selection of brand new, never-before-seen dishes with seasonally-inspired flavors and a dash of Gothic insanity. In addition to his restaurant franchises, Neil is considered an authority on pop-up bars and restaurants with his own television programming and lifestyle brands in the works. You can find Zach on Instagram @therealzachneil and don't forget to check out beetlehousela.com to find out more about a Beetle House location near you.
___________________________________________________________________________
THE NIGHTMARE BEFORE DINNER
By Zach Neil
Published: October 16, 2018
$25.00 US · $33.00 CAN · 164 pages · Trade Hardback
ISBN: 9781631065781
Race Point Publishing, an imprint of The Quarto Group
Welch's® Mixed Fruit Halloween Fruit Snacks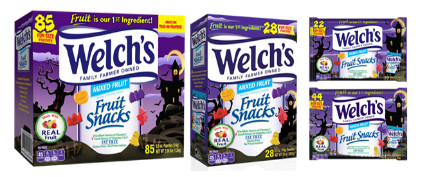 The Welch's® Fruit Snacks Halloween-themed box and pouch have custom graphics with fun shapes including a bat, witch, ghost, haunted castle, and pumpkin. These fruit snacks are perfect for trick or treating, lunchbox treats or parties. Available at Walmart, Target, Dollar General, Walgreens, CVS, Kroger and other local retailers. (MSRP: $4.49 28ct box; $7.99-$9.99 85ct box)
Halloween is just around the corner, and what better way to celebrate this holiday than with a great traditional pumpkin recipe! This very South African recipe for Pumpkin fritters will have you licking off your fingers and going back for seconds and even thirds!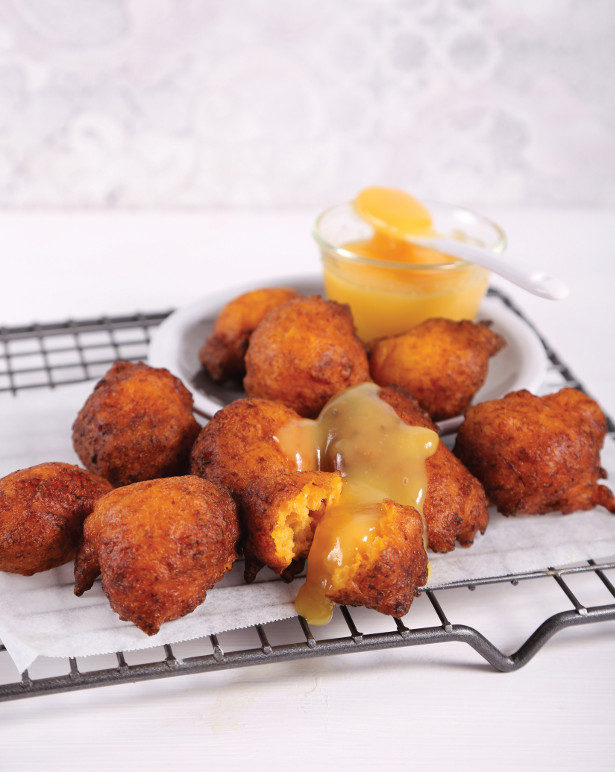 Most of us grew up eating these pumpkin fritters and it was a regular treat in the house, but if you haven't had the chance to taste or make these delicious fritters, October is the perfect time to try them out!
The recipe is available in the Clover SA Food Favourites cookbook, which is filled with great, wholesome and truly South African recipes that will provide you with an omni-sensorial experience. The recipe book has in part been subsidized by Clover because we believe that good food and great memories shouldn't be limited by price. Also, by purchasing the cookbook, you will be actively helping ladies around South Africa achieve their business dreams through the Clover Mama Afrika project. The project aims to identify women who are already agents of change in their communities and helps train them to become self-sustaining women with skills which then they can use to derive income from, in order to support orphaned and abused children and the elderly and infirm.
Pumpkin fritters with caramel sauce
6 portions
Pumpkin fritters
250 ml (1 cup) cake flour
10 ml (2 tsp) baking powder
pinch of salt
30 ml (2 tbsp) sugar
2 eggs
30 ml (2 tbsp) CLOVER full-cream milk
250 ml (1 cup) cold cooked pumpkin, mashed
750 ml (1 bottle) oil for deep-frying
Caramel sauce
250 ml (1 cup) sugar
60 ml (4 tbsp) CLOVER
Mooi River butter
250 ml (1 cup) water
250 ml (1 cup) CLOVER full-cream milk
25 ml (5 tsp) custard powder
Fritters
Sift the cake flour, baking powder and salt together. Stir in the sugar.
Beat the eggs and milk together until mixed. Stir into the pumpkin mousse until thoroughly mixed.
Stir the pumpkin mixture into the flour mixture.
Heat the oil and fry spoonfuls of batter until golden brown.
Place the pumpkin fritters on paper towels to absorb the excess oil.
Sauce
Fry the sugar and butter in a heavy-bottomed saucepan until golden brown.
Add the water gradually, stirring continuously until the caramel has melted. Add the milk little by little.
Mix the custard powder with a little water to form a paste, and then stir it into the sauce.
Heat until the sauce thickens – approximately 3 minutes. Remove from the heat as soon as bubbles start to form.
Serve the sauce with the pumpkin fritters.
Halloween Pet Safety Tips from Johnna Devereaux, (C.P.N.) Clinical Pet Nutritionist
Ghosts, goblins and candy galore are all in good fun on Halloween, but some of these things can downright frightening and dangerous for pets. As you began decorating or planning your Halloween party, let's make sure that your pet's safety and wellbeing is a top priority! Here are a few tips to stay mindful ofas you enter the season of Halloween.
• Paws off the sweets: Keep candy and sugary treats away from your pups! Store candy higher than counter height to avoid Fido from counter surfing and consuming toxic chocolate, dangerous sugars or other potential hazardous ingredients.
• Spooky attire: Kids in costumes can be scary for some dogs. Keep your dog safe and out of harm's way by keeping them inside.
• Door patrol: Have a busy neighborhood for trick-or-treaters? Put up a baby gate to ensure your pup doesn't run out the door and get lost. And for that matter, make sure they are wearing a collar with identifying information just in case.
• Decorate mindfully: Because dogs love to put new things in their mouth—keep decorations off the floor where inquiring pups can't reach.
• Fire safety: Lit jack-o-lanterns are a Halloween must—just make sure they are far from where furry tails can knock them over or get burned!
• Comfort is best: Dogs in costumes are super cute—but only if the dog is comfortable wearing one. Make sure whatever you use to dress your pup for Halloween fits correctly and does not restrain them from seeing, breathing, or moving normally. Bandanas, capes, and festive accessories are a great alternative to full costumes.
• Safe zone: The best thing a pet owner can do on Halloween day/night is to set up a "safe zone" somewhere within the home. Creating a secure space for your dog to relax in will be sure to keep them stress-free during the high-traffic and spooky celebrations. A few things to include in the safezone: their bed, crate, water bowl, favorite toy, etc.
• Distraction is key: Do new sounds and activities make your dog stressed? This is another reason why a safe zone is ideal. Turn the tv to an instrumental music channel and keep them busy and occupied with a healthy long-term chew option. This will also help avoid doorbell anxiety.
Keep in mind: You'll want to make sure that whatever you give them to chew on is SAFE. After all, you won't be able to supervise them while you host a party or greet trick-or-treaters at the door.
Bow Wow Labs, Inc. has developed a new product, Bully Buddy, that will ensure your dog is safe while chewing on the much-loved bully stick treat. Bully Buddy is a durable, easy-to-use, veterinarian-vetted, and dog-approved device that tightly secures bully sticks, preventing dogs from choking on the tail-end of the treat. The tightening ring keeps bully sticks secure, and dogs can really appreciate this feature as opposed to working their paws to keep a loose bully stick in place.
Bully Buddy is a must-have product to have on hand during the Halloween festivities and a great gadget to include in their safezone. There's a Bully Buddy available for every size dog! Also, Bow Wow Lab has their own line of healthy and nutritious Bully Sticks that are hand sorted to fit each size of Bully Buddy. They're low-odor and are sustainably sourced from free-range, grass-fed cattle that are 100% hormone free, and never treated with chemicals. Learn more at: https://bowwowlabs.com/.
About Johnna Devereaux (Clinical Pet Nutritionist): Johnna Devereaux has been a small business owner for over a decade. Devereaux is the founder of Fetch RI, a holistic pet boutique and supply retail store.
As a Clinical Pet Nutritionist, Devereaux has been invited to speak at veterinary hospitals to speak about the benefits of proper nutrition for dogs and cats. Devereaux has also been a repeat presenter at Potters League University, teaching children and adults the benefits of feeding pets in a species-appropriate way. Devereaux's writings can be found in Animal Print magazine, Rhode Island's Family Guide and the 2019 Health and Wellness Guide for Southern New England.
Devereaux has been featured as a Trailblazer in the pet industry by Pets+ Magazine and her store, Fetch RI, has been awarded "Best of Rhode Island" by Editor's Pick and Reader's Choice. Fetch RI has also been awarded "Top Dog" by Animal Print magazine. Devereaux has completed a BFA from New York University and the Clinical Pet Nutritionist program from the Academy of Natural Health Sciences.
See Johnna on camera here:
www.wpri.com/community/winter-pet-gear-to-grab/
At The Book Club in Shoreditch, We're working with Mexican Londoner Paola Feregrino on a traditional Dias de los Muertos (Day of the Dead) party on 26th October. Tickets here: thebookclub.eventcube.io/events/21216/day-of-the-dead-party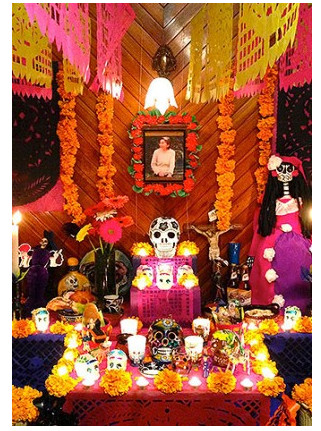 Paola has put together some tips (see below) on how to celebrate Dia de los Muertos without culturaly appropriating – please let me know if you'd like to feature this, or if you'd like a more in-depth interview.
The event:
Fuck cultural appropriation and head down to Shoreditch's favourite basement for an evening of Dia de los Muertos celebrations, organised by Mexican-London group Axolotl. Featuring DJ sets with Mexican and Latinx vibes to get you dancing the night away plus an immersive storytelling experience (6-8pm) of Latin America's most famous folklore legends, La Llorna, performed by renowned UK-Venezuelan musician Luzmira Zerpa (Familia Atlantica).
Expect face-painting, a traditional ofrenda on hand to pay your respects and LOTS of tequila. Abuela would be proud. This is a night for Mexican Londoners, by Mexican Londoners…and everyone is invited.…Dressing-up and face paint very much encouraged!
Join us for Mexican music and dancing followed by a special Saturday night DJ set with 2 floors of music
*******
Paola says:
'Dia de los Muertos is different to Halloween – it celebrtes the dead rather than being afraid of the dead. Most people think of death as something grim, depressing and simply, something we don't really talk about. For us Mexicans it's different: of course we get sad when a loved one passes away but we love remembering them at their best, after all that's what they would've wanted. So on Day of the Dead, we honour those loved ones that passed away, could be your granny, your mother or even your favourite singer who is no longer with us. On that day, with a 'shrine' we call their soul to come down to be with us, to celebrate them with their favourite music, food, drink, flowers & objects that belonged to them on that shrine. We dance, we paint our faces to connect to them and be with them for the day, after all, as long as they are remembered, they are still with us.
Day of the Dead Party
'There are many ways to participate in Dias de los Muertos without appropriating the culture. This can include joining festivities by visiting museums, watching documentaries, or attending local parades and events. Take this as an opportunity to learn and engage with Latin culture. If you want to go to a party, firstly find out if the event is curated by a Mexican, they will be on hand proudly inviting you to remember, to see, to listen, and to connect with those in your heart that have passed.
Remember, do be happy, as at Dia de los Muertos we remember the best moments we spent with those on the other side, that is why they are welcome to party too. Painting your face is a way to connect with a person you are remembering, when you get your face painted, think of them. Write some poetry! In Mexico, traditionally, people write small funny poems of those loved who are no longer with us. You can put out that poem with a photo and candles at home for your own 'little shrine'
TIME TO GET SPOOKY!
PERSONALISED HALLOWEEN GIFT BAGS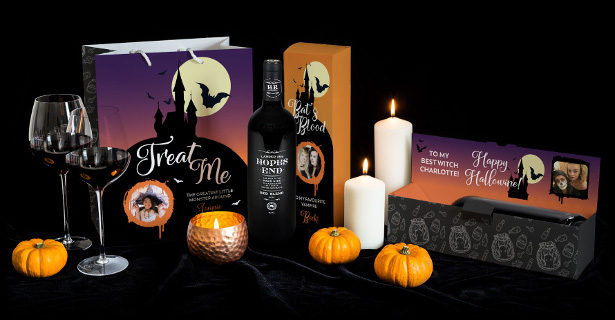 You don't need to know witchcraft to make this Halloween spook-tacular! Personalised gift bag brand, Vanilla Reindeer, has created some out of this world designs, guaranteed to make your Halloween celebrations extra memorable.
With a range of eerie designs to choose from including a black cat or a spooky castle with bats, Vanilla Reindeer gift bags are ideal for trick-or-treating adventures, Halloween party goody bags, or for just filling with sweets to give as a super-natural present!
To make it extra special, Vanilla Reindeer gives you the option of personalising your gift bag by adding a name/message and photo. Finally, all those shots you have saved up of your kids in cute Halloween costumes can finally be put to good use!
The brand prides itself on the high quality of its printing, and these bags don't disappoint. Available in three sizes, with a rope-handle (to ensure extra strength for holding all those sweets!), prices range from *£6.99 to *£8.99 dependent on size.
Vanilla Reindeer's website offers an easy-to-navigate site with a 100% user-friendly experience, so your perfect packaging is never more than a few clicks away.
If you're stuck for ideas for offer gifting occasions, Vanilla Reindeer offers a range of personalised gifting options from Gift Bags to Chocolate Boxes and Bottle Boxes. Toiletries and alcoholic beverages including a range of impressive wines and spirits are also available so you can do two jobs in one!
Order online at www.vanillareindeer.com by 28th October 2019 for standard delivery in time for Halloween.
*Prices are exclusive of postage
Halloween Late Night Wood Walks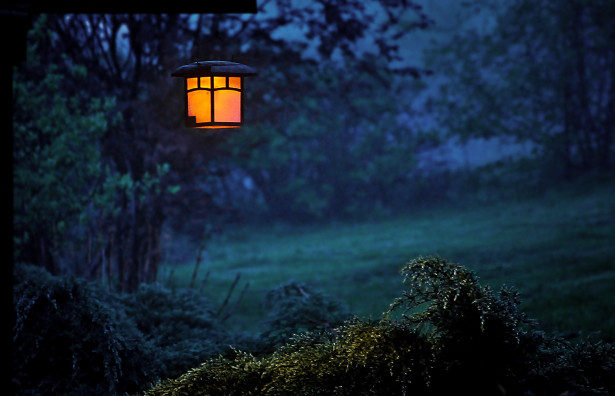 One of the best spooky ideas we have seen for parties on Halloween is an organised late night walk through the woods.
If you want to increase the fright factor we would recommend going into the woods by candlelight as opposed to a torch.
Read a few scary stories before venturing out into the woods to really set the spooky mood for the group.
The woods are a pretty scary place at night so this activity is sure to give your group goosebumps on Halloween.
Pitch, black darkness in the comfort of your own room at night is not scary.
In contrast, the fear of the unknown in the deep, dark woods at night will send your imagination wild.
The whistle of the wind through the trees, the sound of animals and the fear of what lurks behind the next tree is sure to scare even the bravest of men.
Make sure you do this scary activity in a group as you don't want to get in serious trouble, alone in the woods at night.
The reason why this activity is so scary as there is a real element of danger, which needs to be mitigated by going in a group.
If you prefer to play it safe, there are some fun organised Halloween wood walks across the UK, which the whole family can enjoy.
One of the most well known Halloween wood walks is in Howe Park Wood in Milton Keynes.
There are 3 organised Halloween wood walks in Howe Park Wood on Halloween.
One for young children at 6.00pm, a teenager Halloween walk at 6.45pm and an adult only Halloween scare at 8.00pm.
If you prefer a less scary Halloween woodlands activity, the Firs Farm Woodlands in Winchmore Hill hosts a super fun Halloween in the woods, suitable for the whole family.
The event starts at 4pm and includes fun Halloween games including apple bobbin.
Nadia, UK Travel Blogger – www.coupletraveltheworld.com
A fun Halloween idea that can be great for either kids or as a team building exercise in the office is to have a competition on creating the spookiest tableau.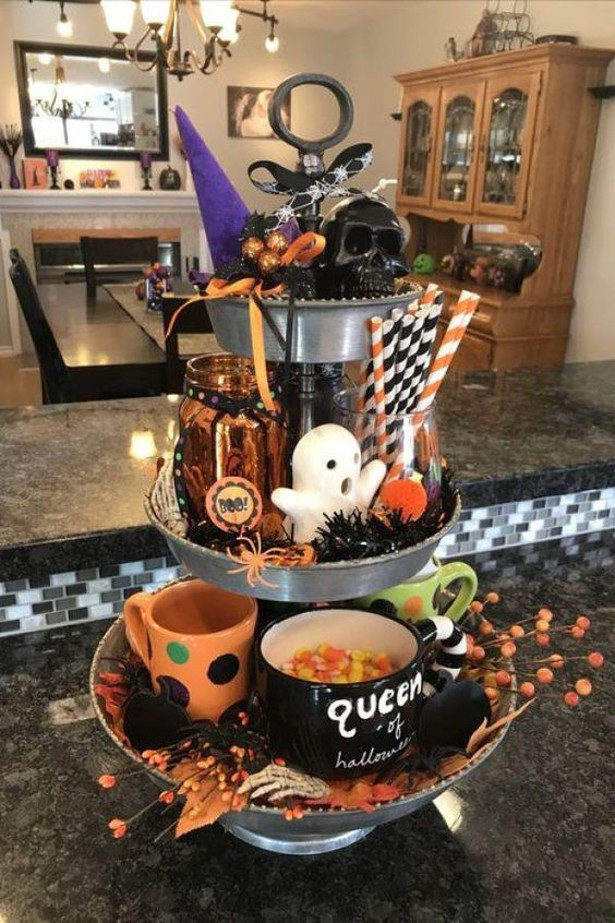 Experiment with different Halloween objects such as skeletons, broken dolls with twisted limbs, spiders etc with a spooky backdrop and display them along with different treats for the office to share. Get another office involved by having them do the same so you can vote on the other office's creations or vote between yourselves – the winning team gets a trick or treat of your choosing. Not only is this a fun, creative idea for the office, but also a tasty pick and mix opportunity for everyone to enjoy.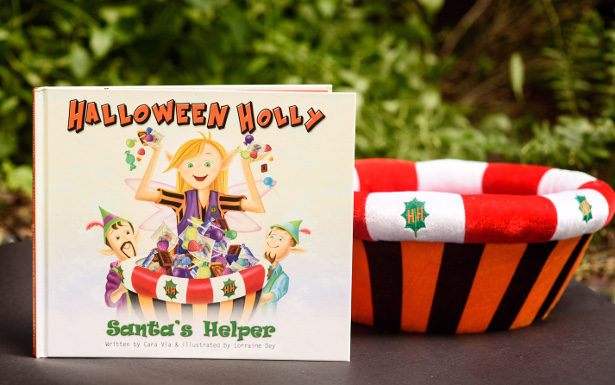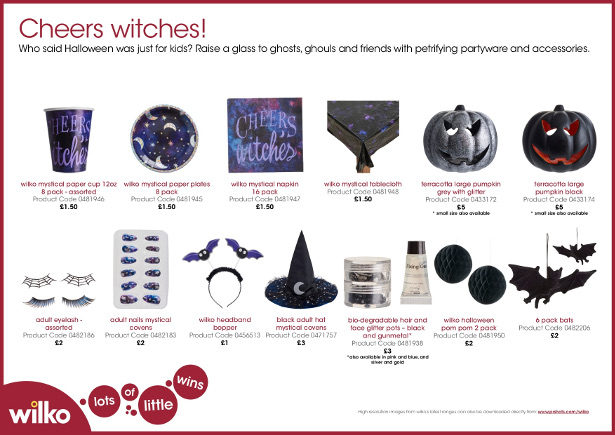 OCTOBER HALF TERM 'SPOOKY FUN' AT
LULWORTH CASTLE, THE LULWORTH ESTATE
(SOUTH DORSET)

SUNDAY 27TH OCTOBER – WEDNESDAY 30TH OCTOBER 2019
A group of people standing next to a body of water
Description automatically generated
– 'SPOOKY FUN' EVENT AT LULWORTH CASTLE ON THE LULWORTH ESTATE WITH MAGICAL ACTIVITIES FOR YOUNG AND OLDER CHILDREN
– HIGHLIGHTS INCLUDE; MEET MERLIN AT THE CASTLE, SPOOKY PARK & WOODLAND TRAIL (INC. GINGERBREAD HOUSE SWEETSHOP) & CREEPY ZOMBIE APOCALYPSE!
– MAKE A SHORT BREAK OF IT BY STAYING RIGHT ON THE ESTATE IN A LUXURY HOLIDAY COTTAGE, FOR MORE ENID BLYTON-WORTHY ADVENTURES
This October Half Term, The Lulworth Estate on South Dorset's UNESCO World Heritage Jurassic Coast is hosting an incredible 4 days of 'Spooky Fun' at the storybook Lulworth Castle. The event is suitable for the whole family and includes a whole host of imagination-fuelling activities.
Inside the castle, children can wander through its spooky basement, meet Merlin and get creative at the craft table. Within its beautiful grounds (which includes a grass maze, children's playground and wondering peacocks!) visitors can enjoy Pitch 'n Putt and classic lawn games, in the shadow of the castle. Children can then explore the surrounding woods and castle park on a spooky trail (prizes awarded), with a gingerbread house sweetshop in the woods for trick or treaters. Hungry grown-ups can enjoy delicious and suitably spooky refreshments at the Spooky Castle Tearoom and at the Pop-Up Café.
Older (and braver!) children can experience a creepy zombie apocalypse, while younger family members enjoy a jump on the bouncy castle or fun in the soft play. There is also a spooky disco to enjoy.
The Lulworth Estate's Spooky Fun Event at Lulworth Castle
– Sun 27th Oct until Wed 30th Oct 2019
– The creepy, creaking castle doors open from 10:30am – 5pm
– £6 for children over 4, FREE for children under 4, £8 for adults
– Family group tickets for 2 adults and 3 children available for £30
– Book tickets in advance here (advisable): www.lulworth.com/events/whats-on/spooky-fun/
– Or, purchase tickets on the door
– Find out more here: www.lulworth.com/events/whats-on/spooky-fun/
– Facebook page: www.facebook.com/events/2019036834849182/
Morse Toad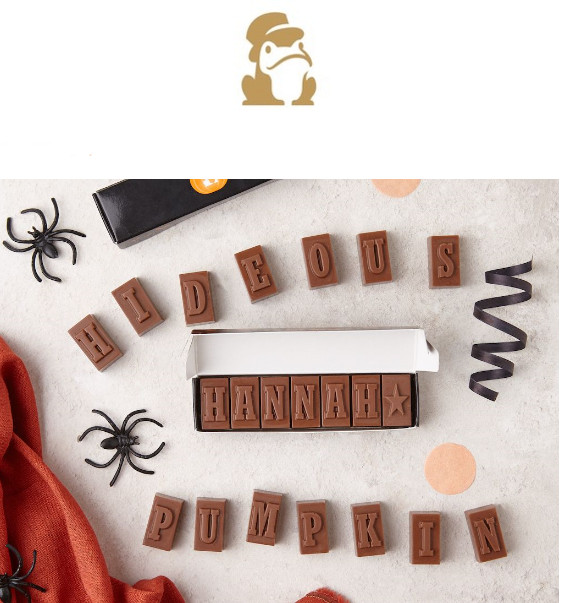 🎃 NEW 🎃 Check Out Our Halloween Party Treats. Get 15% Off
Trick Or Treat?
Treat Of Course.🍫
Add a little personalised spookiness to your Halloween party. 👻
Imagine those smiles when they see their ghoulish names in chocolate!🕷
At just £2.95, our Halloween treat boxes are the perfect personal treat for your dressed-up little terrors! 🍫 😍
Order a batch of 5 at £2.75 each.
Then add the discount code and they're just £2.34. Bargain!
Don't miss our Early Bird Offer.
15% OFF CODE = SPOOKYTREAT
Only applies to Halloween boxes and party treats.
Be quick. Ends this Sunday.
Order Some Halloween Treats They'll Love
Halloween Party Treats
Halloween Party Treats
£2.95
Order 1 At £2.95 Each
5 x Chocolate Halloween Party Treats
5 x Chocolate Halloween Party Treats
£13.75
Order 5 At £2.75 Each
EARN REWARDS WITH EVERY PURCHASE
SkinnyPop's Halloween Multipack—the perfect non-candy solve for trick or treating!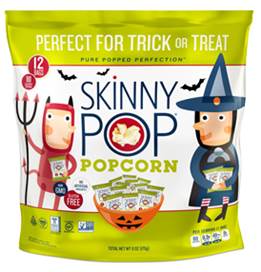 Availability: In-store at major grocers and retailers; online at Target.com and SkinnyPop.com
Details: 12 single serving bags per pack
MSRP: $8.99
Magician/mentalist for engaging and flexible Halloween party options.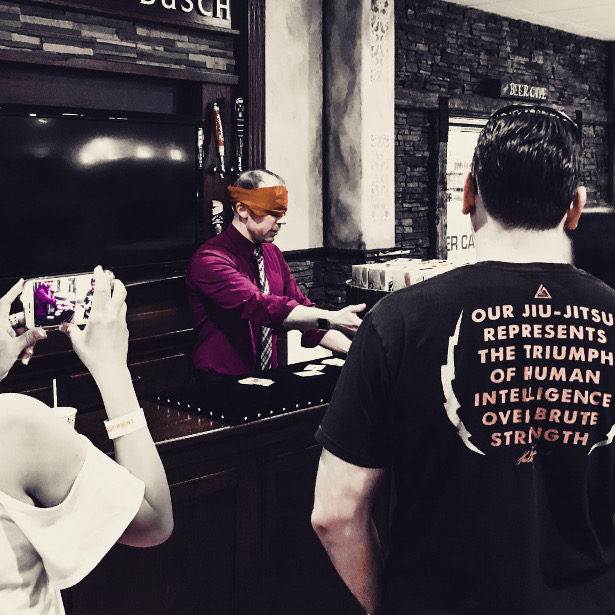 Being a mentalist/magician, I can't help be being partial to having a mentalist/magician for a Halloween Party. Magicians aren't exclusive to kid parties, like so many people think, there are many that perform for audiences 18 and older, they still have material for younger children but focus on an older crowd. If you are throwing a Halloween Party for your coworkers and friends, a magician is a good way to add some weird and amazing entertainment that pairs perfectly with the Halloween theme. Your mentalist/magician can perform while walking around the party entertaining small groups of people at a time. Additionally, they could also do a bigger show for eve ryone attending. A mentalist/magician provides flexible entertainment options and can range from friendly and funny to spooky and psychic.
Nolan Webster
Mentalist/Magician/Entertainer
www.nolanwebster.com
EASY DESSERT WITH MAJOR FUN-FACTOR FOR KIDS AND ADULTS
Are you looking for a simple dessert, that requires minimal effort, and is fun for kids and adults?
remindandinspire.com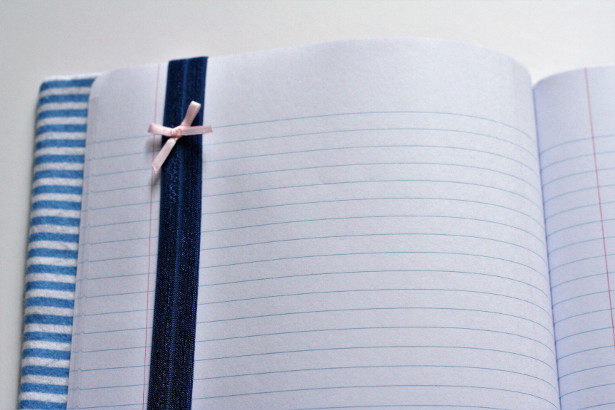 A few years ago our local William Sonoma was going out of business. My daughter and I were looking through what little inventory they had left during their final weeks. We spotted a square marble tile. My daughter pointed out that it had a "T" on it, matching the first initial of our last name. I wasn't quite sure what we would need it for, but then I had an idea.
My daughter was about to turn 12 and was going to have some friends come over for a sleepover. I thought I could have the kids use the marble tile to create their own Cold Stone creation.
For those that aren' familiar with Cold Stone, they are an ice cream shop. You pick the flavor of ice cream you want and what mix-ins you want added. This can be nuts, candy, marshmallows, sprinkles, etc. They place your scoop of ice cream on a cold stone and mix in your extras with their paddle scoops.
I figured I could buy the marble stone and find similar ice cream scoops online. Thank you Amazon Prime:)
The day of her party came, and I set out a tray of marshmallows, nuts, fun-size pieces of candy bars, brownie bites, and chocolate chips. The kids had a blast making their ice cream creation.
It was nice to have food that could double as an activity. If you plan to have a group of tweens over it definitely helps to have some things planned for them to do. This helps control some of the chaos!
TRICK OR TREAT YOURSELF TO AN OUTDOOR MOVIE THIS HALLOWEEN
___________________________________________________________________________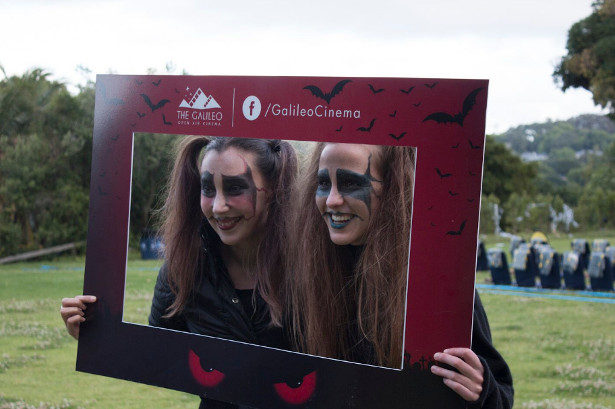 The Galileo Open Air Cinema welcomes creatures from near and far to celebrate the infamous night of terror under the stars with an eerie movie that will make your skin crawl. The question is, are you brave enough?
The 2019 remake of Stephen King's ground-breaking horror novel comes 30 years after its first film adaptation in 1989. This creepier, modern version headlines the evening, depicting a young family's discovery of a mysterious burial ground deep in the woods, near their new home, that unleashes unfathomable evil and horrific consequences.
Kirstenbosch Gardens is usually a place of tranquility and peace, but things are not what they appear on this fearful evening. The Galileo team transforms the garden into a Halloween hot spot – complete with chilling décor, face painting stations for those that arrive straight from work, interactive games and a battle for best costume. Dress in your most creative, ghouliest gear for the chance to take home the title and a bonus cash prize of R1000!
As with every Galileo screening, there is a festive mini-market on location with delicious goodies for you to sink your teeth into – everything from pizzas to nachos and a bar with wine, beer and ciders. Once darkness prevails, the movie begins so cuddle up close to the ghost next to you.
Don't miss Cape Town's hottest Halloween affair! Too scared? Face your fears or opt for one of their 'lighter' screenings throughout the summer. Tickets available at www.thegalileo.co.za.
Ticket prices
Halloween special screening: R180 (includes backrest, blanket, sweet treat and themed décor).Rest of the season – ticket prices range from R109 to R195.
For more information:
Contact: 071 471 8728 | hello@thegalileo.co.za
Facebook: /GalileoCinema (www.facebook.com/GalileoCinema)
Twitter: @Galileo_Cinema (twitter.com/Galileo_Cinema)
Instagram: TheGalileo (www.instagram.com/thegalileo/)
Gold Reef City Halloween Date Night – not for sissies!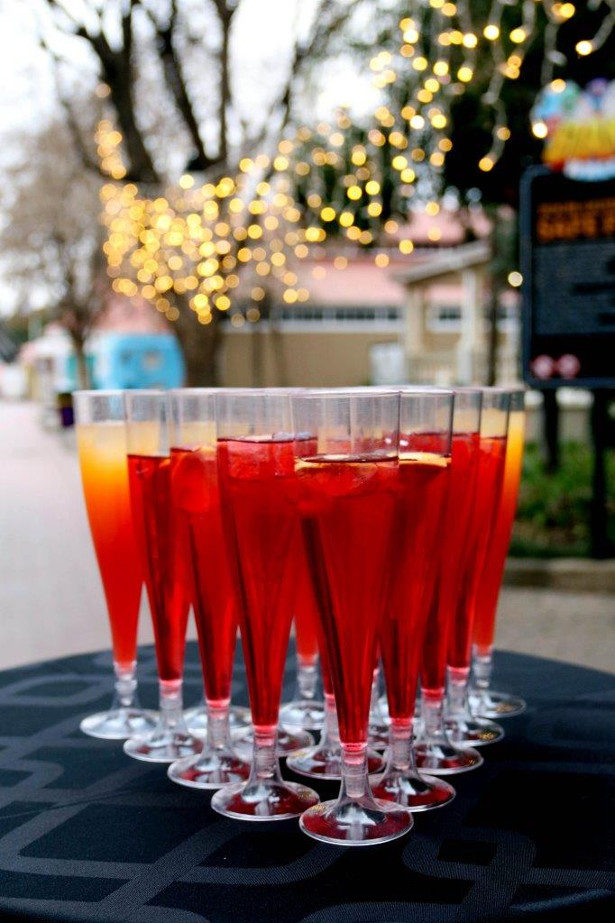 Gold Reef City (www.tsogosun.com/gold-reef-city-casino), SA's most loved local entertainment spot, is calling on all adrenalin junkie couples! It's Date Night and its Halloween, all wrapped up into one fearfully fun evening on Thursday, 31 October! For only R990 per couple you get five frightful rides – in the dark, a gourmet picnic dinner – in the dark, and a horror movie – yes you guessed it, in the dark! Come dressed in your most terrifying Halloween outfit and win prizes for the best dressed couple. Are you brave enough? Do you have what it takes? If you do, make sure you get your tickets from Paulina or Abida on GoldReefDateNight@tsogosun.com before they are sold out!
For more information on what's happening at Gold Reef City Casino & Theme Park, visit www.tsogosun.com/gold-reef-city-casino.
Get Social:
Follow us on Twitter @GoldReefCitySA or keep up to date with our news on Facebook @GoldReefCitySA#LoveGRC
LIGHTS OUT SET OUT TO SPOOK SUNDERLAND….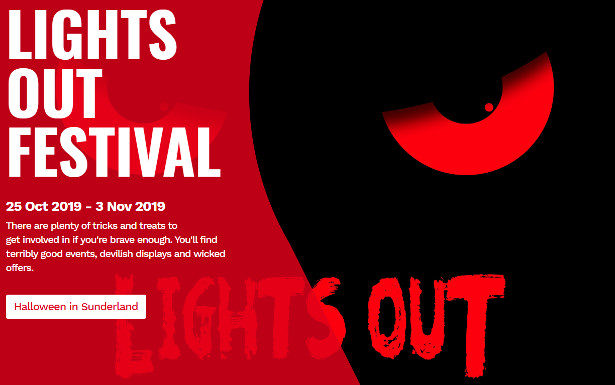 IT WILL be Lights Out at the city of lights, as Sunderland prepares to welcome the spookiest festival the region has ever seen.
From 25 October to 3 November the city will be alive with things that go bump in the night, scary installations and a range of family frightening activities.
Lights Out is being created by Sunderland BID along with Sunderland City Council, the Bridges, Gentoo, University of Sunderland and Sunderland College.
The festival will offer entertainment for all ages, culminating in a community parade bringing together groups from across the city on the final weekend.
Torchlight city tours, glass pumpkin making workshops and Halloween art zine workshops at Sunderland Culture, spooky pub quizzes, fright night cinema and a trick and treat trail through the Bridges are just some of the many events planned across the city.
A range of free and paid for activities for children will take place across a number of locations including at Sunderland Museum and Winter Gardens and the National Glass Centre.
Sharon Appleby, Head of Business Operations at Sunderland BID, said plans were now well underway to create a "spooktacular" programme.
"Lights Out really is going to be something special and we're working with some amazing groups to bring a memorable 10 days which we hope people will come from across the region to enjoy," she said.
"It's fantastic that so many leading businesses and organisations have got behind this event and will be bringing their own particular expertise to turn it into something for all ages."
Cllr John Kelly, Sunderland City Council Portfolio Holder for Communities and Culture, said: "Lights Out is a fantastic new addition to Sunderland's events calendar.
"We're always looking to work with our partners in the city to deliver new and exciting events for our residents, and also to encourage visitors into the city, and this is a great example of that.
"There are lots of activities planned, so whether it's seriously scary for the adults, or Halloween fun for the kids, there's something for everyone to get involved in."
Anyone interested is advised to regularly check Sunderland BID's website – www.sunderlandbid.co.uk – for the details of the events happening each day
HALLOWEEN FUN FOR ALL AGES AT THE FAMILY FRIGHT FEST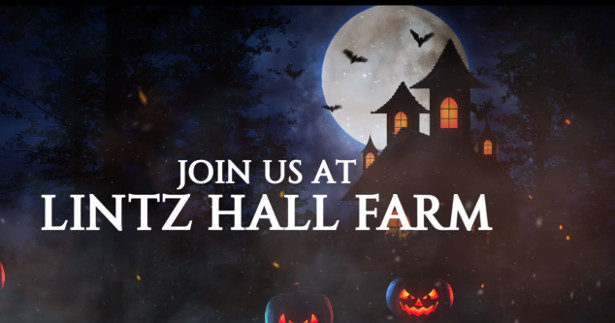 THE ORGANISERS of the North's biggest scream park are proving that Halloween doesn't have to be scary, with a special event for the whole family this month.
700 Acres Ltd has unveiled plans for its Family Fright Fest, at Lintz Hall Farm, Burnopfield, with a packed programme of activities for children of all ages.
Little ones can head to the spooky tales tipi, visit the pumpkin patch to pick out their own, make some Halloween-themed treats at the arts and crafts tipi and enjoy a range of fairground rides.
A giant yurt will be home to the farm's very own wizard school, where visitors can take part in broomstick training and make their own wands, and the iScream attraction will host a family-friendly maze throughout the day.
Over at Anarchy Arcade, there will be aerial artists, magicians and live music, along with a whole host of food and drink vendors, including Hatch 76, Geordie Bangers, Grillas and Parm-O-Rama.
Fancy dress is strongly encouraged, with a professional photography station and daily prizes for the best costumes, and the event will end with a grand parade through the site, joined by all of the characters from the day's events.
Nigel Holliday, of 700 Acres Ltd, believes the Family Fear Fest will be a big hit.
"Halloween is a really special time for children and we wanted to put on an event with plenty of choice and lots of themed activities for them to get stuck into.
"We've teamed up with some fantastic food vendors and made a real effort to design the entertainment so that it is just as enjoyable for parents as it is for the little ones.
"It's heavy on the fun and light on the scary and we hope that families will be encouraged to get in the spirit of things and dig out their best costumes for a day full of spooky fun."
The Family Fright Fest takes place from 11am to 4.30pm on 19, 20, 26, 27 and 31 October, in collaboration with Gateshead College and Metro Radio
Children under two go free, with tickets costing £7 for those aged two to 12 and £10 for anyone over the age of 13. A family pass for two adults and two children is also available, priced at £29.
For more information or to buy tickets, visit www.familyfrightfestuk.co.uk.
700 Acres Ltd also organises the adult scream park, Psycho Path presents Fearground, which takes place at the farm each evening from 11 to 31 October.
Tickets for Psycho Path start at £25 and those aged 13 to 16 must be accompanied by an adult. To find out more, visit www.psycho-path.co.uk.
PSYCHO PATH BRINGS HALLOWEEN HORROR BACK TO THE NORTH EAST…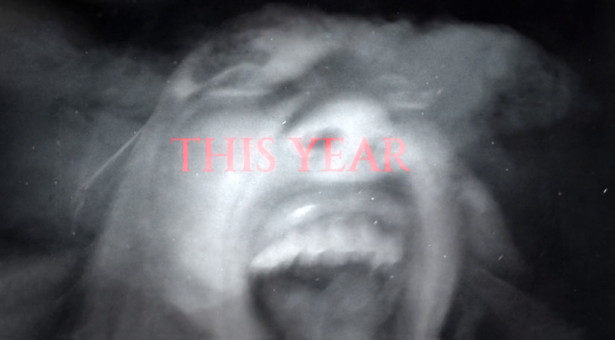 MURDEROUS madmen, killer clowns and chainsaw-wielding characters are all lined-up for the return of the North East's scariest event this month, which promises to send the fear factor into orbit.
The interactive scare experience, Psycho Path, will once again take over Lintz Hall Farm, at Burnopfield, on selected nights until 31 October, with the brand new Fearground, set to be even bigger and better than last year's sold out event.
Organisers 700 Acres Ltd have revealed that not only will the event be more frightening than before, but visitors will also "enjoy" a whole host of new attractions within the Fearground, set to make their blood pressure rise.
This includes iScream, a clown maze and scary freak show, where visitors will need to survive the horrors and the crazy characters.
Also new for this year is Anarchy Arcade, which will offer a range of entertainment every night including aerial artists, magicians, fire breathers along with fairground rides and a range of street food and drink vendors.
Guests will then take to the Psycho Path trail, first bundled into blacked out vans for a bumpy ride across the site to a woodland area, where they will be met with abandoned shipping containers, burning barrels and a whole host of menacing inhabitants.
And this year the original route is extended, with a track through an additional attraction, Psycho City, which is set in a post-apocalyptic wasteland where Psycho Path's inhabitants have taken over.
Nigel Holliday of 700 Acres Ltd which organised last year's Psycho Path and now Fearground, believes that this year's event is going to be spectacular.
"We had such a fantastic reaction to Psycho Path last year, which gave us the opportunity to completely run with the concept and expand on it even more," said Nigel.
"We have amazing creative teams working on the builds and the concepts to make sure that the site fulfils – and even exceeds – expectations, with plenty to see and do so people can make a whole evening of their visit.
"We can't wait to unveil the new site and I think people are really going to love the new attractions we have created for this year."
Along with the evening trail, Psycho Path has partnered with Metro Radio and Gateshead College to host the Family Frightfest, a separate attraction including pumpkin carving, spooky stories, stage shows, a fun scare maze and prizes, suitable for children of all ages.
The Family Frightfest takes place on 19, 20, 26, 27 and 31 October between 11am and 4:30pm and tickets are priced at £7 for children, £10 for adults and a family pass for two children and two adults is also available, costing £29.
Tickets for Psycho Path start at £25 and those aged 13 to 16 must be accompanied by an adult.
For more information or to buy tickets for the event, visit www.psycho-path.co.uk.
Pernod Ricard USA and National Mixologist, Jane Danger,just released 'Party Trick With Jane' tutorial videos for specially crafted Halloween cocktails,The Cereal Killer and Candy Corn Collins on YouTube!
What You'll Need to make the Cereal Killer:
Cereal of your choice (we used Fruity Pebbles and Lucky Charms)
Vanilla frosting
Spatula
Rocks Glass
Ice
Martell Rum Punch Recipe:
1 1/2 oz Martell
2 1/2 oz Cereal infused Whole Milk
1 dash Vanilla extract
1/4oz Simple Syrup
Glass- Rocks
Method- Build in glass. Stir. Ice.
Garnish- frosting rim glass rolled in cereal, dash of peychauds bitters
What You'll Need to make the Candy Corn Collins:
Treat Bags
Paper Straws
Twist ties
Candy Corn
Altos Collins Recipe:
2 Altos Plata
3/4 Lime Juice
1/2 Simple Syrup
1 Club soda topper
Glass- Collins
Method- Build in tin. Ice. Shake. Strain. Top with Club soda.
Redneck Roadkill – it is the perfect gift for the holidays!
It is the game that lets you maul the armadillo, waste the squirrel and pulverize the skunk (all break-apart foam) with your radio-controlled vintage pick-up truck – and we have Tailgate and Zombie versions!
The radio-controlled vehicles look they've been sitting in the yard of a shade tree mechanic for years complete with rusted fenders, hand-weathered body paint (no two trucks are the same), license plate, window banners, custom grill, beefy off-road tires and working suspension. You can spec out your own truck with redneck bumper stickers like "Kiss My Bass," "Mess with me, you mess with the whole trailer park," "Possum, the other white meat," and more! Instructions feature game play to rival the tailgating fun of corn-hole, washers and horseshoes at picnics, barbeques and family reunions.
Redneck Roadkill comes in three varieties: Bo Skeeterz Tow Truck, Raging Bull Pickup Truck and Daisy Jo's Camel Tow(ing), and again, there are Tailgate Edition Zombie Roadkill Escape editions – and please note that only one varmint was killed in the creation of Redneck Roadkill and we do not support violence against critters, mascots or zombies.
The brains, or maybe the brawn, behind Redneck Roadkill is Jeff "Cletus" Loeb. A toy industry veteran, the idea came to him when one unlucky varmint met his match with Jeff's car while on a fishing expedition in Montana. Still fresh in his mind (and on the grill of his car), his slightly off-kilter mind went into overdrive. "Bless that poor varmint's heart, but his passing was the impetus for Redneck Roadkill," said Loeb. "I couldn't get him out of mind, so I developed this in his honor, and I reckon I have to pay royalties to his family."
The trucks are available on Amazon for $29.99-Redneck Roadkill – Amazon.
Smoke, Mirrors and Colors
Courtesy of Beautiful Booze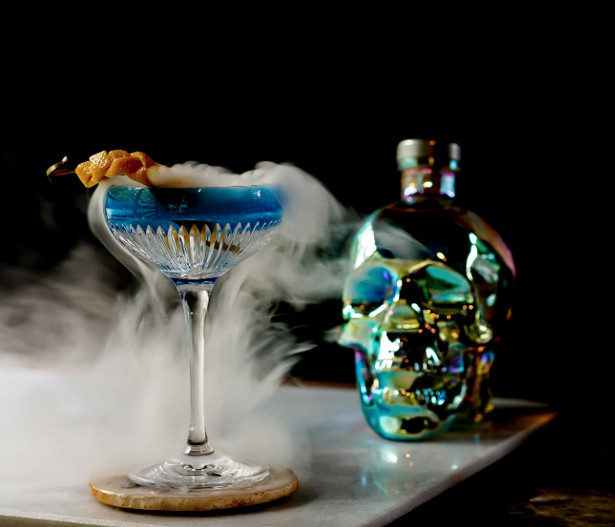 Ingredients:
1.5 ounces of Crystal Head Aurora
1 ounce of dry vermouth
½ ounce of mezcal
Method:
Add all ingredients to mixing glass; stir
Strain into a coupe glass
*This cocktail has dry ice: use with caution and do not ingest
Violet Chachki
Courtesy of Billy Killin, Bar Manager @ Viaggio Restaurant
Ingredients:
1 oz. Crystal Head Vodka
1 oz. Dry Vermouth
½ oz. Lemon
½ oz. Simple Syrup
Method:
Infuse the first three ingredients with a bag of butterfly pea flower tea (turns the drink bright purple and adds tea flavor). Shake and pour on the rocks. Garnish with rainbow candy.
Bittersweet Endings
Ingredients:
2 oz. Crystal Head Vodka
1 oz. Benedictine
Garnish: Lemon twist
Directions:
Mix all ingredients in a shaker with ice and stir gently.
Strain into a chilled coupe glass.
Panadero Margarita
Ingredients:
2 oz Tanteo Chipotle Tequila
1 oz Fresh lemon juice
¾ oz Light agave Nectar
1 oz Pumpkin Puree
Method: Combine ingredients in a shaker with ice. Shake well and strain into a hollowed mini-pumpkin. Garnish with freshly ground nutmeg and cinnamon.
Bewitched, by Katelyn Munn (The Ainsworth, NYC)
Ingredients:
2 oz Slow & Low
1/8 oz Pumpkin infused Syrup* (See below)
½ oz Guinness infused Simple Syrup* (See below)
½ oz egg whites
¾ oz Lemon Juice
3 dashes Angostura Bitters
Cinnamon Shavings, garnish
Orange & White Micro Orchids, garnish
Method:
Add all ingredients in a shaker without ice. Dry shake then add ice and shake again. Strain into a coupe and garnish with cinnamon shavings and orange/white micro orchids.
*Pumpkin-Infused Syrup
In a stockpot, add ½ can of pureed pumpkin with 1 cup of water and 1 cup of sugar. Heat to a low boil, stirring to dissolve. Reduce liquid by half. Fine-strain the full batch using a linen cloth or layered cheesecloth. Let cool.
*Guinness-Infused Simple Syrup
¾ cup Sugar
1 cup Guinness or Dry Stout Beer
Combine both in a sauce pan over low heat. Stir until sugar is dissolved. Let cool.
Note: For the at home bartender, I would recommend keeping it simple by using just simple syrup and maybe ½ oz of a dry stout.
A POP CHEESY TWIST
POPCORN SHED LAUNCHES GOATS CHEESE & BLACK PEPPER FLAVOUR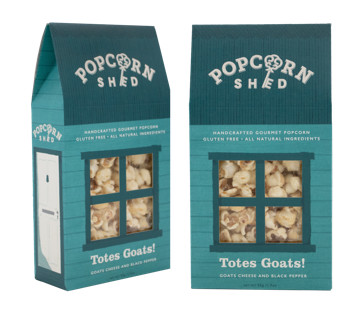 Easy Peasy Goats Cheesy. Everything's better with goats cheese, including popcorn!
An authentic, creamy and zesty goats cheese topped with cracked black pepper.Soft and creamy with a mild, clean and nutty goat's cheese flavour.
Perfect addition to any cheese board and great to enjoy with a glad of red wine or a gin and tonic.
Suitable for vegetarians and Gluten Free.
Popcorn Shed's other Gourmet flavours include:
Salted Caramel – Sea Salted Caramel with Belgian Milk Chocolate (Great Taste award winning 2017).
Say Cheese! – Cheddar Cheese Popcorn (Great Taste award winning 2018).
Sweet Cheesus – A mix of Cheddar Cheese and caramel.
Goats Cheese – Goats Cheese with cracked black pepper.
Berry-licious – Raspberry and Dark Chocolate Popcorn (Great Taste award winning 2018).
Butterly Nuts – Peanut Butter Caramel Popcorn with Roasted Peanut Halves.
Pop N Choc – Chocolate Caramel Popcorn with Belgian Milk Chocolate.
Pecan Pie – Caramel Popcorn with Roasted Pecan Pieces.
Cherry Bakewell – Caramel almond popcorn with real cherry pieces. Based on the famous Bakewell Tart, a classic english dessert.
Halloween Activities to give you a Fright


For those looking for fun and excitement this Halloween and not just a fright – Fizzbox.com has the answer with its selection of spooky group activities and experiences that will guarantee the thrill of your life!
Life is for living and creating memories with your favourite people and with this in mind Fizzbox ensures that everyone can now celebrate with style and ease. With its huge choice of fun handpicked activities and venues at your finger-tips, it allows you to focus on organising your special event with minimum fuss, saving time and most importantly money!
This Halloween do something a little different, here are some of the frighteningly good activities Fizzbox has to offer:
Jack the Ripper Walk of Terror
Brighton
Venture back in time to the year 1888 and immerse yourself into the world of Jack the Ripper.
Here you will feel terrified as you are surrounded by the smells and sounds of the dark stories of this horrific serial killer. Be prepared to walk in the footsteps of Jack so be prepared for jumps, thrills and scares along the way. £12.50 per person Fizzbox.com
Zombie Boot Camp
Birmingham
Battle the walking dead with a scary and challenging Zombie Bootcamp. This immersive horror experience is not for the faint hearted! You will start by being split into small teams and then given training for your mission, but be warned- the zombies are far from dead and it's vital to have your wits about you to survive. Expect to be terrified and plenty of gore! £120 per person Fizzbox.com
Horror Escape Rooms
Bristol
You may have heard of escape rooms- the problem solving team building activity which involves cracking codes and solving puzzles in order to gain freedom, but this is an escape room with a difference….
Here you will be 'kidnapped' by a serial killer and locked in Bristol's old crown court prison cells and living your worst nightmare. Your challenge is to try your best to make your way out of the rooms by working together to escape before the killer comes back. This will require first class team work as well as intelligence and speed in order to get out alive. £30 per person Fizzbox.com
Thriller Dance Class
Brighton
For those wanting to celebrate Halloween without the fear factor, this Thriller dance class in Brighton is an enjoyable way to join in on the zombie groove. The iconic dance routine is taught by a professional and talented dance instructor and is 2 hours of pure entertainment. It is suitable for all abilities so grab your friends, some fancy dress and join in the fun…Thriller, Thriller Night!!! £26 per person Fizzbox.com
Fizzbox.com: Until further notice, celebrate everything!
About Fizzbox: Fizzbox is all about making it easy to find and book great venues and activities for your events – whether that's to celebrate a special occasion, treat someone special, or organise a spectacular team-building day. They put you directly in contact with the activity provider via a simple booking system. This makes it easier to browse and book activities whether you're out and about or on your sofa at home.
Time to be spooked at Gauteng's Biggest Halloween Festival – THE HAUNTED FOREST®

This year, The Haunted Forest®, Halloween festival is taking place over two days and not just one! Saturday (26 October) will be its' most extreme, interactive and immersive scare factor experience in the forest with Sunday (27 October) featuring a family friendly Trick & Treat sponsored by Beacon Chocolates. Oh, and we will have Trick OR Treat for the big kids too and an extra Beacon surprise in the forest!
This Halloween Festival is more than just a Haunted Forest walk, in addition to the 1.5km haunted forest walk filled with 10 larger than life scenes, actors and activities, we have added a Haunted House called "The Asylum".
Guests can add to the thrill of being scared stiff by doing something good for the animals at Friends of Rescued Animals (FORA). The Haunted Forest® now in its' fourth year, has come out strongly in support of FORA (Friends of Rescued Animals) with the second year of raising supplies and surpassing their targets of both 2018 and 2019, to date has raised R20 000.00 of supplies. With their Greening Strategy firmly in operation, Picnics in The Park has now extended their support to abandoned animals, specifically the work that FORA does in their own and wider community.
FORA is a quality-of-life animal shelter for approx. 500 unwanted dogs and cats, located in Luipaardsvlei, Krugersdorp. As a charity organization (NPC) FORA receives no government support and has to rely on donations from the public as well as fundraising initiatives like this one to keep their doors open. This initiative is important to the owner of Picnics in the Park, Leone Amon, who personally takes care of three rescues, therefore we would like to appeal to the Public and Media to support this very necessary drive and create further awareness.
Come and experience the high of being scared and have some fun. Join us for the Media launch (exclusive to members of the press, bloggers and influencers) of the Haunted Forest with Beacon Chocolates on the evening of 24 October from 18:00 to 20:00 in the "Theatre Bizarre" scene at Riversands Farm Village.
Join us in "Theatre Bizarre" and meet our Freak Show and create photo opportunities for your readers. Have a Beacon inspired cocktail or Halloween bubbly and walk through Theatre Bizarre, grab a kiss in the kissing booth , toss a skull at Skull Toss, be amazed by our mermaid and enjoy the bizarre!
Those lucky enough to escaped unscathed will received a Trick&Treat bucket filled with grisly goodies and two complimentary tickets so you can bring your family on the weekend to show them why you got home with your hair standing on end and on a sugar high!
We thank you for your time and much needed support in aid of supporting FORA and our fur babies!
"Do Good For A Ticket" https://qkt.io/M8Uw8L
picnicsinthepark.co/
web.facebook.com/PicnicsInTheParkSA/
Instagram picnics.in.the.park
Haunted House PROMO vimeo.com/358760042
Haunted Forest PROMO vimeo.com/365573414
Fright Club presents a Halloween Special: 'Jitters'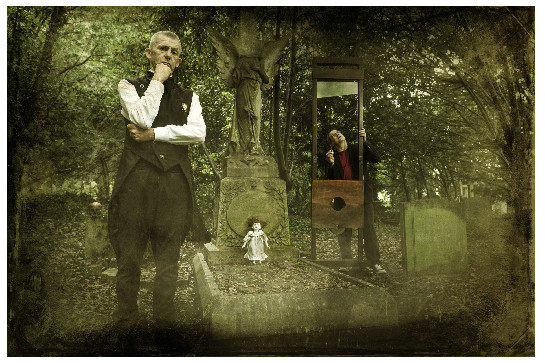 Fright Club presents… Jitters: An hour of grisly tricks and hysterical treats this Halloween
WHEN: Thursday 31 October – 8pm, 10pm and midnight
WHERE: The Comedy Pub, 7 Oxendon St, London, SW1Y 4EE
Laugh and scream your way through Jitters, a fright-tastic new comedy show packed full of twisted tricks and terrifying treats. Not for the faint-hearted, Jitters blends morbid magic with ghoulish giggles, taking its audience on a bloodcurdling yet hilarious journey this Halloween.
Toying with your love of horror – and proving that things do indeed still go bump in the night – this is magic, comedy and Halloween shocks like you've never experienced before.
Enter the dark and eerie world of Jitters… three one-hour special performances this Halloween at The Comedy Pub in London's West End.
Strictly 18+, tickets cost £15 each from www.frightclub.co.uk
Website: www.frightclub.co.uk
Tickets: www.frightclub.co.uk/#tickets
Venue address: The Comedy Pub, 1a Oxendon Street, London, SW1Y 4EE
Nearest tube: Piccadilly Circus or Leicester Square
MAP:
Instagram www.instagram.com/frightclubevents/
Twitter twitter.com/frightclublive
Facebook www.facebook.com/FrightClubEvents/
MONIN Shares Trade Tricks To Bring In The Financial Treats This Halloween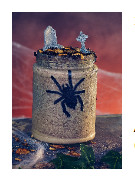 Halloween is becoming scarily popular, with an estimated UK consumer spend of £420m in 2018[1]. As the nation continues its love affair Halloween, 2019 celebrations are set to be bigger and better than ever before. So the odd ghoulish decoration behind the bar and Thriller on repeat will no longer inspire the increasingly expectant consumer.
Lee Hyde, Beverage Innovation Manager at MONIN UK, shares his top five tips and favourite spooky recipes to help create a point of difference:
The Drinks Offer – Adding a few Halloween concept drinks such as a Creepy Crawly Frappé, a Poison Apple Cocktail or a Deadly Daiquiri to your existing menu will help demonstrate a point of difference. Incorporate flavours already available on the back bar to minimize wastage, but remember MONIN Pumpkin Spice syrup, MONIN Grenadine syrup and MONIN Blackcurrant syrup are great flavours to carry through the Halloween theme.
Have some fun – Consumers are becoming increasingly more curious when it comes to drink flavours and formats. Look to offer a 'Trick or Treat' menu. Give consumers the choice between the two options. Of course, the 'Trick' beverage still needs to be enjoyable, but perhaps it combines more unusual flavour combinations or even edible insects.
All about the garnish – Halloween is a relatively small promotional window so getting the theatre and visual appeal right is essential to capitalising on this particular celebration. All Hallows Eve is a great opportunity to really make your drink visuals pop! Dry ice can be used to create mist, perhaps paired with the witch's cauldron style drink. Edible sweets in the shape of bugs or eyeballs or brains can help to enhance the consumer experience, while Le Fruit de MONIN Raspberry can help to replicate blood. For example our Spooky Caspa-cino was made by dropping a few iced ghosts onto a vanilla cappuccino. All these ideas can really boost your sales during this narrow promotional window.
What's in a name? – Spooky beverages are a great sales driver at Halloween and can be simply made by adding Halloween inspired names to your standard offer. Consider overloading a hot chocolate with whipped cream and chocolate curls and calling it Death by Hot Chocolate.
Think beyond the menu – Consumers are now looking for a fully immersive experience, which starts from the moment they walk through the door. Many consumers enjoy being 'scared' so good decoration is essential, and if space allows, consider recruiting some actors to help bring the experience to life. This doesn't have to be costly if you start with drama students at your local college for example.
Haunting Halloween Serves:
Creepy Crawly Frappé
30 ml MONIN Chocolate Cookie syrup
1 scoop Le Frappé de MONIN Vanilla
120 ml milk
1 cup of ice
Add all the ingredients to a blender and blend for 20 seconds. Pour into your cup and garnish with a selection of creepy crawly themed toppings.
Spooky Caspa-cino
15 ml MONIN Vanilla syrup (or any other flavour)
Double Espresso
180 ml milk
Add the vanilla syrup and double espresso to the cup and steam your milk until frothy. Pour frothed milk into the cup, garnish with ghoulish ghost toppings
Don't Feed the Zombies
30 ml MONIN Blood Orange syrup
1 scoop Le Frappé de MONIN Vanilla
120 ml milk
1 cup of ice
Add all the ingredients to a blender and blend for 20 seconds. Pour into your cup and garnish with a selection of zombie themed toppings.
Death by Hot Chocolate
15 ml MONIN Chocolate Cookie syrup (or any other flavour)
hot chocolate powder
240 ml milk
Prepare the hot chocolate and add in the chocolate cookie syrup. Top with whipped cream and a large heaping of chocolate.
The Poison Apple Cocktail
20 ml MONIN Apple Pie Syrup
50 ml gin
20 ml lemon juice
25 ml apple juice
0.5 grams charcoal powder
Shake all ingredients with ice and strain into a chilled cocktail glass or goblet. Garnish with an apple slice.
For more information on MONIN products please visit www.MONIN.com or www.b-opie.com. Follow MONIN_UK on Instagram Facebook or Twitter
Who you gonna call? The NEW Starbucks Phantom Frappuccino®!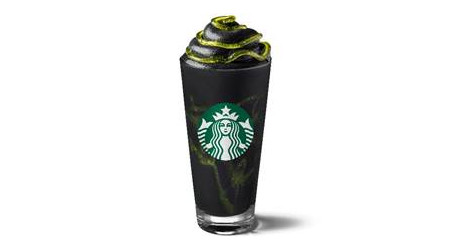 Introducing the first ever black Frappuccino to Starbucks fans in Europe
Available for a limited time only from 26 – 31 October in stores across the UK
A picture containing sittingDescription automatically generated
26 October 2019: Watch out! The new Phantom Frappuccino has hit a Starbucks store near you… and it's scarily good.
Crafted with coconut milk, mango essence, and ghoulish lime slime, this cold treat is just the thing to send shivers down your spine this Halloween. The Phantom Frappuccino is a blended beverage, it is dark on the outside and tastes like a light and fruity extravaganza on the inside. And good news for vegans, this drink is fully vegan friendly. Bet you're already dying to try it!
Available in Starbucks stores across the UK from 26 October, for six days only, prices start at £2.70*
Creep it real on social and share your scary selfies with Phantom Frappuccino using #PhantomFrappuccino #HalloweenFrappuccino @StarbucksUK
*Prices may vary on store location, starting from £2.70 (mini size).
Eight tips for safe spooky contact lenses this Halloween
Make sure eye infections and ulcers aren't part of your Halloween horror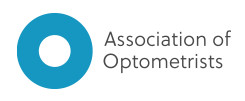 · Many Halloween contact lenses are unregulated and illegal
· Poor quality contact lenses can cause serious eye health complications with wearers at risk of corneal ulcers or abrasions, eye infections and even blindness
· One eye expert in 10 has seen a patient with eye problems after wearing novelty contact lenses[i]
With Halloween approaching, the Association of Optometrists (AOP) offers advice for buying and wearing contact lenses safely – as thousands choose spooky eye wear as a finishing touch to their costume.
1. Get your lenses fitted by a professional, not the Internet
If they are not fitted and cared for properly, contact lenses carry a risk of eye infections, causing blindness in some rare cases. It's not worth putting your eyes at risk, so get the best advice and make sure your contact lenses are fitted by an eye care professional.
2. Like swapping gruesome germs?
We didn't think so. Never share or swap contact lenses with anyone else – the chances of getting a nasty infection, such as bacterial conjunctivitis, is much more likely. This can make eyes uncomfortable, pink or red, and create a yellow or green sticky discharge, and has the potential to lead to corneal ulcers, corneal scarring and blindness.
3. Can you trust the supplier?
Novelty lenses are often available in joke and fancy-dress shops and can be purchased online but these suppliers are often unregulated. It is illegal to sell contact lenses without the supervision of a registered professional like an optometrist or contact lens optician because of the risk to your eyes.
4. Don't keep lenses in all night, or you'll wake up with a fright
Unless specifically designed for extended use, contact lenses should not be worn overnight. Not only can extended use increase the risk of eye infections, it can starve your eye of oxygen and cause the lens to bind itself to the front of your eye.
5. Keep lenses clean but never with water
When wearing any type of contact lenses, make sure they are clean by using the recommended contact lens solution. Never use tap water to clean lenses because this can lead to serious, and potentially blinding, eye conditions. And always wash and dry your hands before inserting your lenses.
6. Don't re-use your lenses, they're better as a one-night stand
You should never re-use contact lenses unless they are specifically designed for repeat wear, as it increases the likelihood of infections and keratitis, which is a very painful inflammation of the cornea. Re-useable lenses must be kept in fresh contact lens solution, in a clean contact lens case too.
7. Put your lenses in before putting your face on
If your costume involves a full face of make-up remember to apply it after putting your contact lenses in.
8. If in doubt, take them out
If you suffer from any redness, irritation, swelling, pain or an aversion to light, remove your lenses immediately. Consult an optometrist or contact lens optician for advice as soon as possible.​
Visit the AOP website for advice on contact lens wear and care www.aop.org.uk/contact-lenses
By Ankit Sitoke, Digital Marketing Expert helping people to grow digitally My suggestion for Halloween.
Halloween Ideas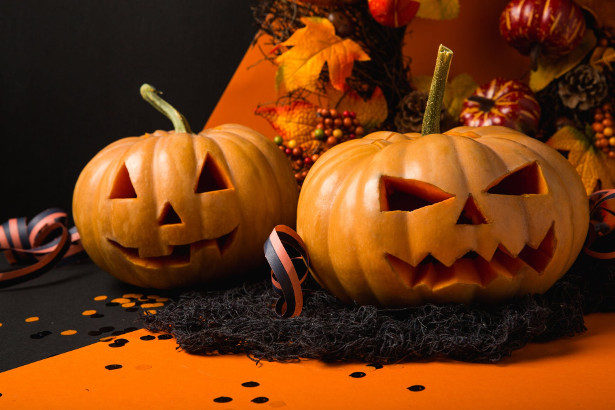 When you see children going from one house to the other, dressed in spooky costumes, trick-or-treating for candy and sweets, then you know it's 31st October; the day of "Halloween".
It is the time of celebrations and superstitions for which most of us wait throughout the year. But, do you actually remember what Halloween is all about? Do you know the best customs of celebration that you can follow this Halloween 2019?
What is Halloween?
Halloween is a festival that is celebrated on the eve of the Western Christian feast of All Hallows' Day on October 31st every year.
Halloween is also known as; All Hallows' Eve, All Saints' Eve, and Allhalloween. This festival and its celebrations are dedicated to the martyrs, sufferers, dead, hallows, and all the faithful departed.
History of Halloween
Halloween has originated over 1900 years ago in Ireland, Northern France, and England.
3 Evergreen Things You Can DoTo Celebrate Halloween 2019
1.) Throw a Theme Party:
2.) Participate in Halloween Events:
3.) Have a Unique Halloween Decoration:
Credit: WAT-NOT
Website URL: www.wat-not.com
The five most popular Halloween outfits this year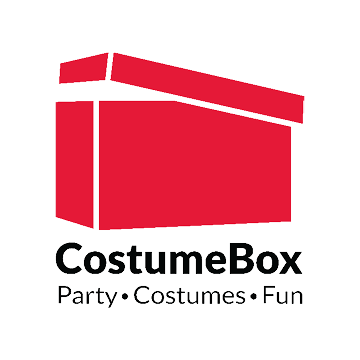 FACEBOOK | INSTAGRAM | TWITTER | PINTEREST | YOUTUBE
Halloween will be knocking on your door on the 31st of October this year which means it's time to start carving your pumpkins, stocking up on sweets and deciding what spooky costumes you are going to wear. Over a quarter of Australians will celebrate the annual festival and take to the streets to trick-or-treat and attend Halloween parties.1
"The demand for Halloween costumes has grown over 500% over the last ten years, showing the increasing popularity," says CostumeBox Co-Founder Nikki Yeaman. "It is definitely no longer considered an 'American only' celebration."
Whether you're dressing up as your favourite movie character or classic scary villain, these five trending costumes are sure to give your family and friends 'pumpkin' to talk about:
1. Creepy Clown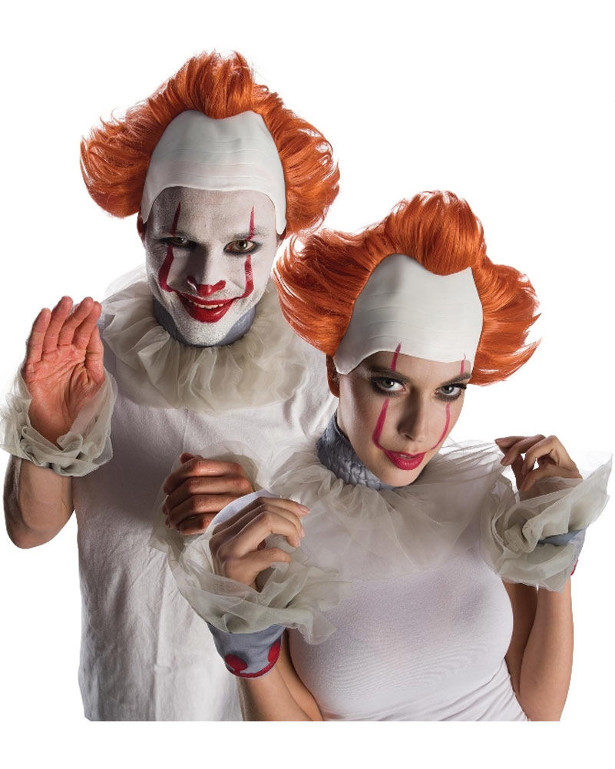 Keep away from the drains and avoid the red balloons this Halloween because Pennywise is back! Start clowning around and terrifying both children and adults with CostumeBox's 'IT Chapter 2 Pennywise Adult Costume Kit'. The kit comes with Pennywise's signature wild orange hair attached to a white bald front. The costume also includes a white neck ruffle with two matching ruffled wrist cuffs so you can creep out anyone who is petrified of clowns this Halloween.
"Evil clowns are now our most popular Halloween category, and have truly surpassed Zombies as the preferred creepy costume choice," says Nikki. "This is no doubt spurred on by the It movies and the new Joker."
RRP: $51.99
2. Zombie Bride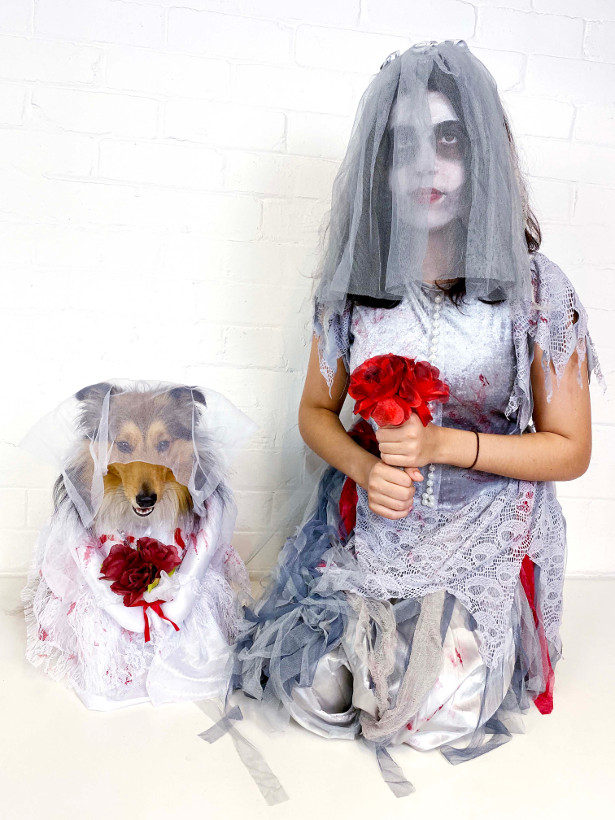 Take your dog on a walk down the aisle this Halloween with these matching CostumeBox 'Zombie Bride Girls Costume' and 'Puppy Love Bride Pet Costumes'. The girls costume comes with a tattered wedding dress with intricate white skull lace overlay, blotches of red blood, a red rose, veil and faux bouquet so you and your dog can scare away your wedding guests by becoming the walking dead. Apply some white face paint and add some fake blood to your dog's dress to complete the ultimate matching Zombie Bride outfit. Til death do us part!
RRP: from $34.99
3. Handmaiden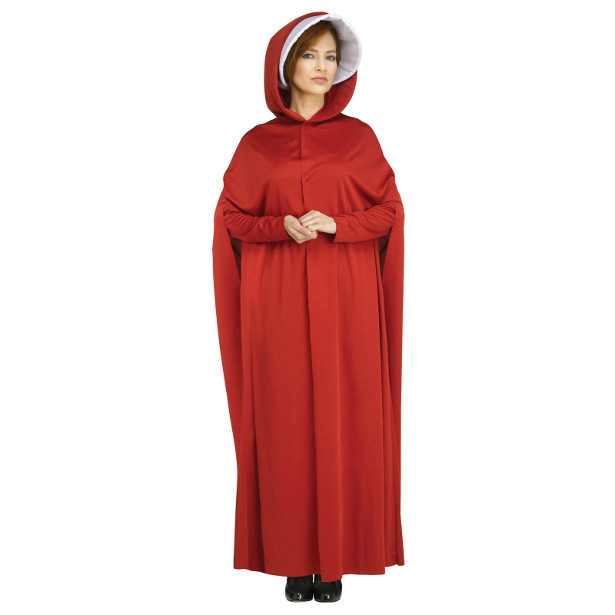 Take a step into a horrifying dystopian future this Halloween with CostumeBox's 'The Maiden Women's Costume'. The costume includes a red robe, attached hood, a white bonnet and sleevets, allowing you to bring out your inner Offred and break all of Gilead's patriarchal rules. Praise be!
RRP: $58.99
4. Eleven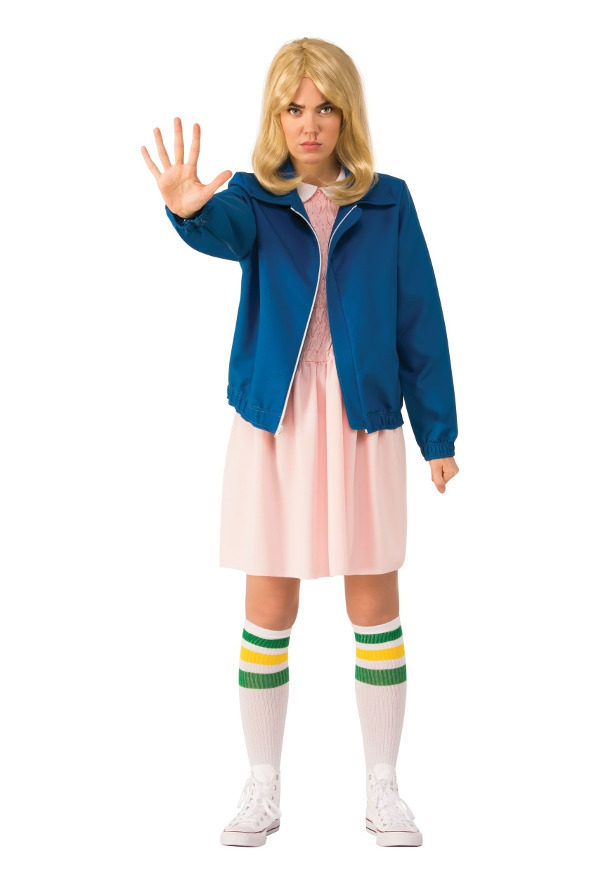 Tap into your psychokinetic abilities and turn up your costume game from a ten to eleven this Halloween with CostumeBox's 'Stranger Things Elevens Blue Women's Jacket.' You can discover the sinister truth of Hawkins by also wearing the 'Elevens Pink Dress', 'Blonde Wig' and 'Knee High Socks' to finish the look.
RRP: from $14.99
5. Zombie Mum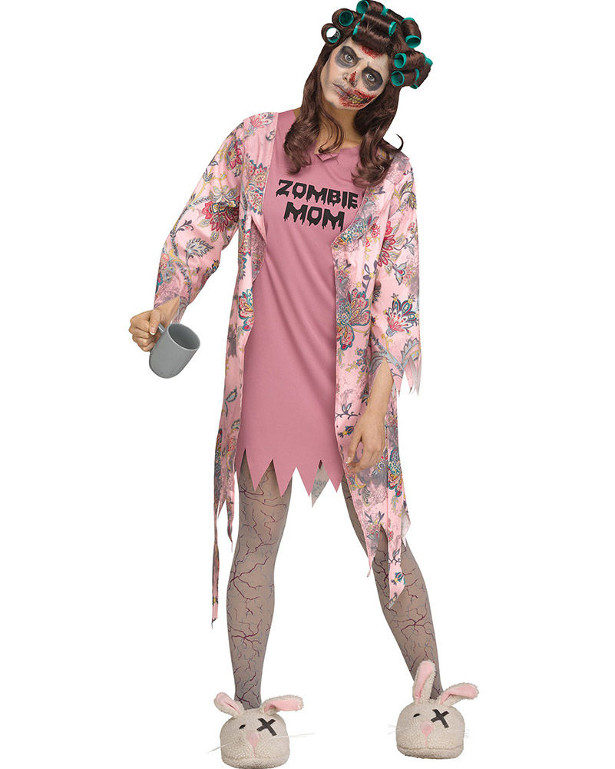 Mums, come as you aren't… or are this Halloween with CostumeBox's 'Zombie Mum Women's Costume.' Although most mothers already feel like the living dead every day, this costume takes it to the next level including a pink dress with a ragged hemline, a light pink floral gown and a pair of tights with purple and blue veins printed on them. This costume comes with everything you need to become a flesh eating zombie, ready to frighten your kids and neighbours this Halloween.
For more information, visit: www.costumebox.com.au
Aussie Mum Creates Halloween Community For Safe Trick or Treating
Halloween is often greeted by angst and dismay by many households and leaves the parents of excited children, who want to participate, not knowing which house is Halloween friendly and which isn't, often leading to disappointment.
This was the exact predicament of a Perth mother, Krista Davies, when her 10 year old son wanted to go trick or treating after moving to a new suburb.
"The first time we went trick or treating, was so disheartening", says Ms Davies, "we went from door to door with rejection after rejection."
Realising that Halloween participation is on the rise in Australia and knowing her son would want to continue to participate, Ms Davies decided to do something about it.
In 2018, Ms Davies launched the Trick or Treat Me website and map bringing enthusiastic Halloween participants together, whilst focusing on the importance of community safety when trick or treating. The response from the community has been tremendous.
"The feedback from parents and communities has been overwhelmingly positive", says Ms Davies, "and the joy on the faces of the kids who come to homes who are happy to receive them makes it all worthwhile."
By registering on the Trick or Treat Me map, householders can let trick or treaters know they are happy to be spooked, and little ghosts and ghouls can find the best haunting spots and homes to receive their coveted 'treats'.
Last year's Trick or Treat Me launch saw over 4,000 households register, 37,000 unique visitors and over 115,000 page views across the 2018 Halloween season and as a result has households registered all over the country and even into New Zealand.
*Research shows that in 2012, 51% of families with school aged children planned to celebrate Halloween. This year, the research shows up to 83% plan to celebrate it.
"It's no longer a question of whether Australia is for or against Halloween. The current generation of Australian children are fully invested in Halloween, having grown up with exposure via television, movies and the internet. Halloween paraphernalia is also stocked in most supermarkets and big chain stores so the real question now is, how we will put our own special Aussie spin on it? Trick or Treat Me is helping that to happen via the Trick or Treat Me Map", Ms Davies goes on to say.
This year with a new and improved website and map, Krista is anticipating a bigger and better Halloween season for Trick or Treaters!
So get involved, and register your household for trick or treating this Halloween! Tell your neighbours, and check out the site on the night, and together lest make this Halloween Spooktacular! www.TrickorTreatMe.com
Family-owned company Mayver's have come up with these fun and flavoursome low-sugar treats as a healthier alternative for kids who love Halloween and want to get into the 'spooky spirit'.
Recipes include Spooky Spider Cookies and Graveyard Pudding Cups.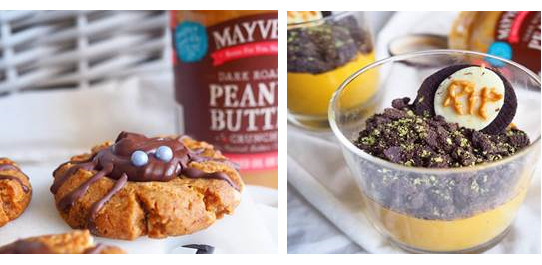 A kids bed has been launched by UK-based bed company, Bed Guru, to help children and parents capture the monsters that have been terrorising kids across the country.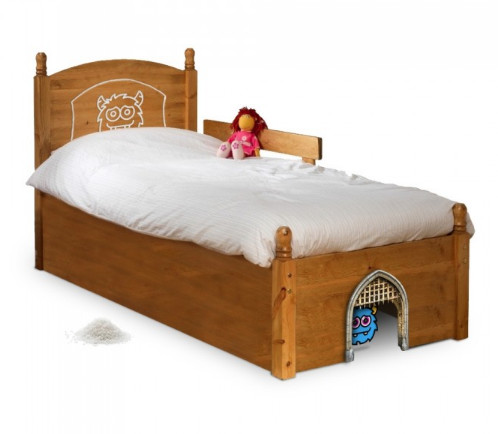 The Monster Proof kids bed not only comes with a motion-sensitive capture cage to catch the monster before it escapes, the mattress is also infused with odourless garlic and wolfsbane to ward off vampires and werewolves. The frame is fitted with a silver lining, the bright colours are notoriously bad for monsters and the salt lined around the frame will keep away demons and ghosts.
You can find out more here – www.bedguru.co.uk/monster-proof-kids-bed
Spooktacular Play Ideas for Halloween from playHOORAY!
Get your little spooks excited in the build-up to All Hallows' Eve with a pack of Halloween playPROMPTS (£5.75) – 25 cards featuring quick, easy and frighteningly fun play activities.
A great alternative to 'sugar free' Trick-or-Treating and perfect for providing inspiration if you're planning a themed party, each activity can be set up using everyday items found around the house (or sourced cheaply from a poundshop).
Add plastic bugs to your play kitchen for spooky cooking, make pipe cleaner spiders in funky colours to decorate the house or mix up some suitably scary potions by mixing bowls of water with food colouring and plastic animals.
Fun and educational, playHOORAY's colourful packs of cards feature messy, sensory, creative and imaginary activities devised by early years specialist and mum to one, Claire Russell. Designed not only to keep little ones entertained they also help them to learn, boosting speech and language development, encouraging physical development and stimulating their imaginations.
Halloween playPROMPTS are suitable for children aged one plus.
And now, upgrade to a playPROMPTS tin and personalise with the child's name for an extra special gift.
For further information please visit www.playhooray.co.uk or follow Claire on social media at:
www.instagram.com/play.hooray and www.facebook.com/playhooray.uk
Claire hosts live play demos on Instagram stories and Facebook Live weekdays at 10am.
From make-up to tattoos, weddings or decorations: How to plan Halloween with Pinterest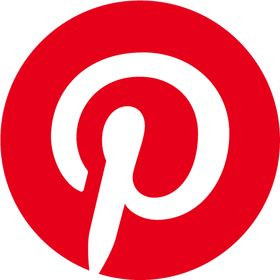 With Halloween just a few weeks away, the countdown is officially on to tap into your frightful creativity and forget, once and for all, your old witch costume and that rotten pumpkin. Pinterest has tens of millions of Halloween-related boards, making it the go-to place to discover, plan and shop for all things Halloween.
This year, TV programmes and films are trending and inspiring costumes and make-up across the globe. Whether it's one of the hottest characters of today or a favourite from a more nostalgic time, Pinterest has you covered. Remakes are a thing in 2019, with classics such as The Powerpuff Girls, Toy Story, Spider-Man and Aladdin rounding out the top searches.
But Halloween is more than just costumes and make-up. Since May, Pinners have been searching for tattoos, games, art, weddings and more – all inspired by the spooky festivity.
Need some inspiration? Check out our 2019 Halloween report to see this year's top trending ideas.
Costumes
Globally, 'mermaid' is the most universally popular, but there is a still a strong influence by entertainment.
Top costume searches by those identifying as female:
Powerpuff Girls
Pirate
Circus
Stranger Things
Alien
Mermaid
Harley Quinn
80s costume
Poison Ivy
Alice in Wonderland
Top costume searches by those identifying as male:
Super hero
Viking
Spider-Man
Joker
Jedi
Animal
Circus
Pirate
Mad Max
Robot
Single costumes
Going to a party alone isn't a terrifying social experience anymore. Here's what to wear when celebrating solo:
Alien +659%
Gwen Stacy +446% (from Spiderman: Into the Spider-verse)
Elton John +442% (from Rocketman)
Space cowboy +359%
Freddie Mercury +145% (from Queen)
Inclusive costumes
Everyone is searching for costumes that they'll love:
From Minnie Mouse to Ursla, Plus-size Halloween costumes for women are trending, up +90%
Whether you buy or DIY, people are searching for the best adaptive costumes (searches for wheelchair Halloween costumes are up +26%)
BFF and couples' costumes
This year, couples' costumes have overtaken best friends' costumes, with searches for 'Halloween couples' costumes' +367% and 'BFF Halloween costumes' up 250%. Whether you're a couple or BFFs, grab your partner and put on one of these costumes:
Lilo and Stitch +1,205%
Timon and Pumba +154%
Woody and Bo Beep +836%
Velma and Daphne +274%
Pulp fiction couples' costume +384%
Group costumes
Group costumes are a great way to team up and bring an idea to life. This year, characters from TV programmes and the latest Pixar and Disney films are the most popular group costumes:
Stranger Things +653% – Did you know that the designer of Stranger Things found their inspiration on Pinterest? The top trending characters from the show are Steve Harrington (+538%) and the Demogorgon (+380%).
The fun-filled, girl-power show, The Powerpuff Girls is up 379%. This show was remade in 2016 and the second half of the third season is slated to come out this year.
The live-action version of this classic, released this year, made the searches for Lion King family costume increase by 283%.
Searches for 'Aladdin family costume' are up 176%. This is a fun and easy way to find a costume for each member of the family. A top trending search is 'Jasmine children's costume' (+206%).
Toy Story is still going strong, as searches for 'family Toy Story costumes' are up 151%. The top trending characters are Bo Peep (+748%), Slinky Dog (+360%) and Buzz Lightyear (+192%).
Make-up
Make-up will bring your Halloween costume to life. Find endless ideas and Halloween make-up videos (+1,073%) to complete your chilling look.
Trending make-up for TV and film characters to take your costumes to the next level:
Stranger Things make-up +1,569%
Lion King make-up +954% and Scar Lion King make-up +283%
Powerpuff Girls make-up +317%
Spider-Man make-up +280%
Jasmine make-up +106%
Other crazy or scary make-up looks:
Good-looking clowns are all the rage! Searches on cute clown make-up up 370% and pretty clown make-up is up 280%
Alien make-up +146%
Mime make-up simple +153%
Porcelain doll make-up +153%
Halloween party
There's nothing wrong with plastic pumpkins and eating candy, but why not step up the Halloween decorations and party ideas? On Pinterest, there's something for every space and occasion. Read below for trending ideas for your best Halloween party.
Decorations
It's no surprise that a top trending party theme is Stranger Things. Searches for 'Stranger Things Halloween decorations are up 549%. Other themes and ideas are boho Halloween decorations (+68%) and throwing a party in your garage (Halloween garage decorations +71%).
Why stick to orange and black? Trending colours are pink Halloween (+221%) or pastel Halloween (+164%).
For some fun decoration ideas, try Halloween gnomes (+385%), a Halloween graveyard (+95%) or a Halloween blanket (+89%) to keep your guests warm.
Games and activities
Find inspiration to build a Halloween haunted house (+267%).
Turn your home into a Halloween maze (+54%).
Try some art activities for the little ones. Searches for 'Halloween paintings' are up 205% and 'Autumn Halloween crafts' are up 84%.
Food and drinks
Spice up your recipes and prepare appetisers and dishes that are as spooky as they are tasty! On Pinterest, people search for food ideas every day. Here are a few ideas to inspire your Halloween treats:
Halloween cupcake ideas +452%
Halloween sugar cookies decorated +106%
Halloween pie +56%
Top trending Halloween recipes
Jack O' Lantern crisps and dips
White chocolate skulls
Dark chocolate Halloween cookies
Shrunken potato heads
Poison apples
Witches brew
Mummy pizzas
Burrito skulls
Cockroach doughnuts
Halloween Party Pumpkin Pops
Other things that people are searching for related to Halloween
As Pinterest is a place to foster your creativity, trending searches don't end where you'd expect. In addition to costumes, make-up and decorations, people are increasingly searching for Halloween-themed wedding ideas and tattoo ideas to further celebrate the occasion!
Weddings
Spooky wedding +195% and Halloween-themed wedding +65%
Halloween wedding dresses +217% and Witch wedding dress +58%
Halloween wedding ideas purple +89%
Tattoos
Spooky Halloween tattoos +88%
Ghost tattoos +1,008%
Evil skull tattoo +447%
Halloween pumpkin tattoo +147%
Gothic bat tattoo +76%
Ghosting: The practice of ending a personal relationship suddenly, and without explanation, withdrawing from all communication.
You can admit you've been ghosted and you're not alone…
82% of women and 71% of men have been ghosted in some form (either being the ghoster or ghostee)
The rise of social media has led to less organic human interaction than ever before
There has been a rise in anxiety, commitment and relationship issues

We have the remedy! On the 31st October, Puttshack, will hold its 'Give Up The Ghost' party, turning its Lakeside and White City venues into bespoke ghosting clinics and inviting those unlucky in love to recover. A safe haven to discuss their worries with experts at each course to take you through all the stages of denial after you've been ghosted. You can expect cocktail drips and hospital beds, experts who will, between putts, advise you on the 9 different stages of ghosting denial and only the best DJ's taking you through the night for a speedy recovery.
LOCATIONS
Date: Thursday 31st October
Time: 8pm – 12am
Puttshack White City – Westfield, Ariel Way, London W12 7HB
Puttshack Lakeside, The Quay intu, W Thurrock Way, Grays RM20 2ZP
Pumpkin Seed Energy Bars with Cherry Topping
By Sneakz Organic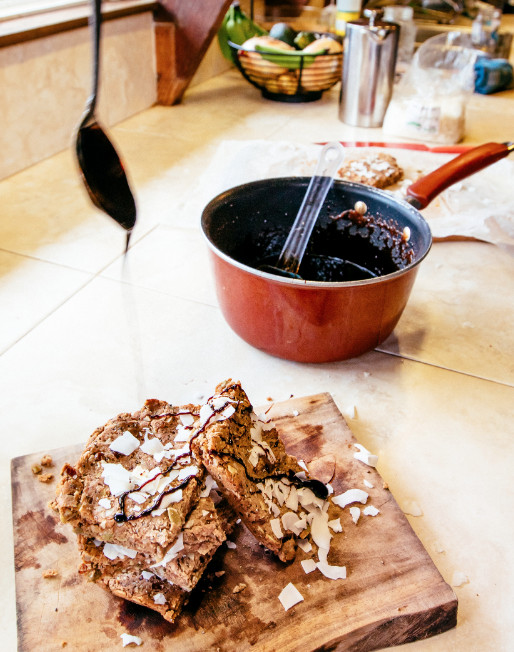 Did you know
pumpkin seeds are packed with antioxidants?! Perfect to help
reduce inflammation after a tough workout!
Ingredients:

1/2 cups rolled oats

1/4 cup oat flour (or oats blended
to fine ground)

2 scoops of Sneakz Protein Powder (Your flavor choice
–
we used
Strawbery)

1/2 cup pumpkin seeds

1 cup dates (If tough to bite soak in 1/2 cup liquid for 30 minutes)

4 Tbsp chia seeds

3 tbsp of coconut shreds (for optional topping)

1/4 cup
agave nectar or maple syrup (or honey if not vegan)

1/4 cup creamy salted natural peanut butter or almond butter

1/2 cup of nut
–
milk (we used almond milk)
Cherry Topping

8oz Organic
Tart Cherry Juice (optional for drizzle topping)

1 cup coconut sugar
Process:
1.
Preheat oven to 350 degrees
2.
Begin by mixing dry ingredients together and adding wet ingredients (nut
butter and sweetener). Thoroughly
mix until ingredients become
dough
–
like
3.
Cover your 13
–
inch baking pan with a layer of wax paper and press dough
into the pan. Bake for 15
mins
followed by refrigeration for 30 min
to 1 h
r.
4.
Remove from refrigerator and cut into square bars.
Cherry Topping:
1.
Add equal parts tart cherry juice and coconut
sugar in a pot on low to
medium heat for 20
–
30 min.
A syrup consi
stency
should be achieved during
the cooldown of the liquid mixture.
2.
Coat the energy bars with the cherry topping as desired!
Hess Un-Academy
Homeschooling and parenting wisdoms (particularly success principles for kids) over at https://hessunacademy.com.
Fun recipe for an oozing pumpkin!
INGREDIENTS:
3% Hydrogen Peroxide
Water
Dish Soap
Yeast
Food Coloring
Pumpkin
Container (Large)
INSTRUCTIONS
Cut off the top of your pumpkin and scoop out the insides.
You can carve your pumpkin or leave it whole – the choice is yours. If you do choose to carve, make sure you don't get too close to the bottom.
Make sure your pumpkin is outside or in your container – this will get messy!
Mix 2 Tablespoons yeast with 3 Tablespoons warm water.
Pour 1 cup hydrogen peroxide into your pumpkin.
Add a good squirt of dish soap and a couple of drops of food coloring to your pumpkin.
Add your yeast mixture and be ready for a fun reaction!
www.hessunacademy.com
The most haunted hotspots in the UK!
Locations where you're most likely to meet an alien/UFO
A new report from thortful.com has revealed the areas of the UK where you're most likely to experience an alien encounter based on data from the National UFO Reporting Centre.
London is the most haunted area in the UK, with dozens of UFO sightings reported and documented.
BREAKING NEWS: Alien life has been found and contact has been made with planet Earth… or so it would appear.
The night sky consists of 10 billion galaxies, or to be more precise, 1,000,000,000,000,000,000,000 stars and according to a new report by thortful.com aliens live amongst these stars and constellations and even make regular visits to planet Earth.
Aliens, however, appear to be picky about their tourist/holiday destinations only appearing in the skies above certain cities.
To celebrate Halloween on the 31st October thortful analysed data from the National UFO Reporting Centre, revealing the UFO hotspots of the UK. Data was analysed from the years 1998 – 2019.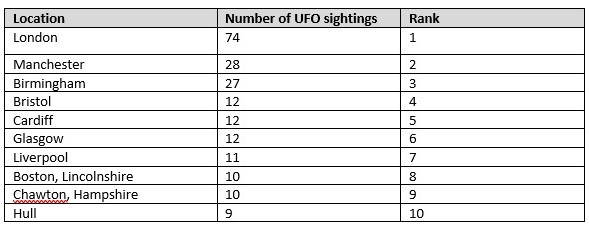 The UK's most haunted locations
Data analysed from the National UFO Reporting Centre has revealed that residents of London are the most likely to encounter alien life.
Since 1998 London has been victim to 74 UFO encounters crowning it the most haunted area in the UK.
London was followed by Manchester which took the second top spot with 28 UFO sightings.
The top ten areas can be seen below:
Full data can be seen at: www.thortful.com/most-haunted-locations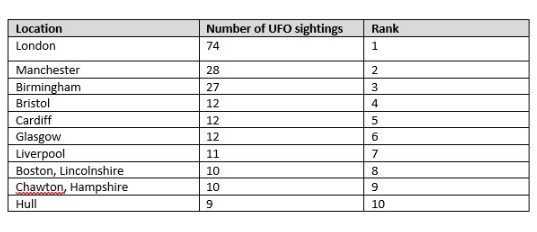 TREAT YOURSELF THIS HALLOWEEN AT ALDI
Whether you're having a movie marathon or house partying from dusk 'til dawn, be sure to have a fang-tastic evening with Aldi's wickedest tipples. Aldi is creeping it real this Halloween with spookily great value booze – it's almost unBOOlievable. No tricks here, just devilishly delicious drinks available in-stores nationwide from 17th October.
Brothers Toffee Apple Cider four pack, £4.49 (4 x 275ml)
Available in stores nationwide from 17th October
A delicious blend of cream soda and smouldering toffee with a rich, creamy aftertaste and added sharpness from pears. Perfect for those looking for more than the average cider – just serve chilled over ice.
Gangly Ghoul Beer, £1.29 (1 x 500ml)
Available in stores nationwide from 17th October
This premium bitter consists of a warming toffee character with a touch of orange peel citrus and spiciness. Gangly Ghoul Beer has a delectable and flavoursome finish, fit for the autumnal season with its rich ebony shade.
Crossbones Premium Dark Rum (£14.99, 70cl)
Available in stores nationwide and online
Crossbones Premium Dark Rum is beautifully opulent, with notes of treacle toffee, baking spice and fudge. This exceptional premium dark rum has been masterfully blended from both pot and colum stills, creating a delicate hint of smokiness with a smooth, lengthy finish.
Crossbones Premium Golden Rum (£14.99, 70cl)
Available in stores nationwide and online
Crossbones Golden Rum has been expertly blended by Master blenders. They have carefully selected the finest young and older rums to form a blend which is then matured patiently in Oak Casks, creating a full flavoured vegan spirit.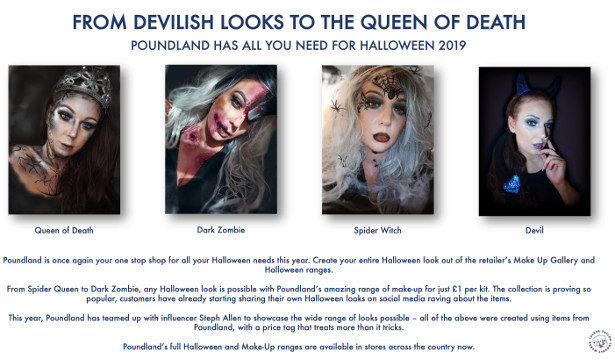 Creature Comforts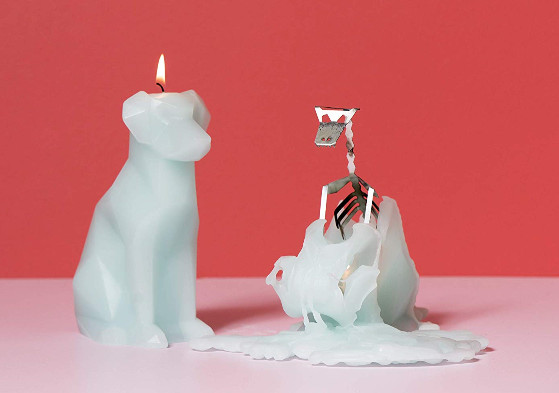 Possibly the cutest candle you'll ever see in your life. Meet the visually stunning and elegant Voffi, the adorable canine companion that is also the perfect candle to fill your home with love and light.
Voffi is available in 4 stunning colours. This adorable dog is a real artist as once burnt, the candle has a hidden and tasteful metallic skeleton which means unlike other candles, you can keep this forever and reveal a little extra every time you light the candle. Once fully used the candle becomes a stunning sculpture.
The PyroPet Voffi costs £25.00 from eu.54celsius.com
Halloween treats for little horrors
Trick or treat in style with the Monsters range from Micro Scooters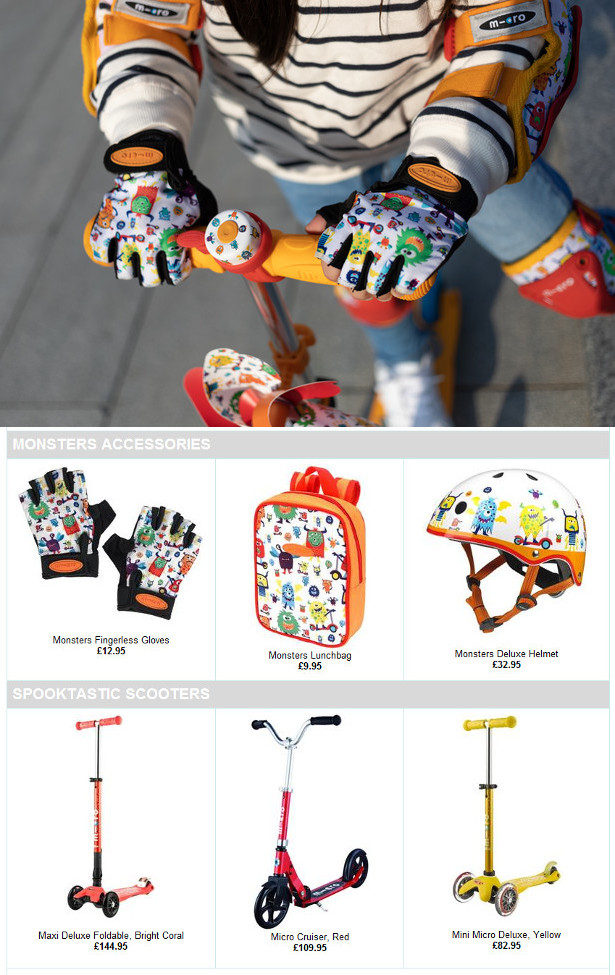 5 golden rules for safe scooting:
· Always make sure children wear a helmet, particularly if scooting near roads.
· Make sure that children are seen on dark evenings, by wearing a reflective jacket or strip and by attaching a light to the scooter.
· Always check that the scooter is in good working condition.
· It is advisable to ensure that children can be heard by attaching a bell to the scooter.
· Young children are often unaware of the basic rules of the road which requires constant vigilance from their accompanying parent or adult – they need to be reminded always, to dismount from their scooters and stop, look and listen when crossing the road.
About Micro Scooters:
Micro Scooters UK was founded in 2006 by two mums, Anna Gibson and Philippa Gogarty, after they discovered how much easier it was to get from A to B with their young children using tough, lightweight scooters instead of buggies.
The Scoot Safe campaign, set up by Micro Scooters in 2012, is the country's leading resource for promoting safe scooting in schools.
Thanks to their durability, performance and safety, as well as their fun designs, Micro Scooters has won more awards than any other scooter brand and has become the UK's market leader – recent award wins include a Dadsnet Gold award, an IndyBest Buy award and a Made for Mums Toy Awards Gold.
Micro Scooters sells scooters for people of virtually any age – from one year-old toddlers to grandparents – and everyone from Jamie Oliver to Hugh Jackman has been spotted with one!
Micro Scooters' Play for Life campaign is designed to give guidance on helping children build confidence in their physical ability. The nursery and pre-school product ranges are designed to support the critical development stage of 12-36 months – these formative years provide a one-off opportunity to create a positive relationship with movement that will last a lifetime.
Micro Scooters are widely available at leading retailers, both in store and online, as well as at www.micro-scooters.co.uk.
Lose your ghoul at 'Arghost' with an after-hours LEGO ghost hunt
Ghost hunter Yvette Fielding takes trick or treating to a new level this half term,leading children on a frightful after-dark Halloween hunt in the London 'Arghost' store
On Sunday 27th October, leading toy retailer Argos will undergo a spooky transformation to embody the eerily 'fang-tastic' new world of LEGO Hidden Side. Coming to life on the Halloween weekend, the Tottenham Court Road Argos store will undergo a complete 're-vamp-ire' with visitors able to join an immersive ghost hunt led by professional ghost hunter Yvette Fielding.
Yvette will entertain attendees with wicked ghost stories from the surrounding streets of London and take children on a ghost hunt to put pieces of a puzzle together and uncover LEGO's new Hidden Side toy range. The after-hours experience will see elements of the eight LEGO Hidden Side sets come to life, including the Graveyard Mystery, Newbury Haunted High School and Paranormal Intercept Bus.
The immersive Argos Halloween ghost hunt is the perfect way to keep little terrors entertained this half term. Not only will they get to discover the wonderful world of LEGO Hidden Side, each attendee will also take home a free LEGO Hidden Side toy… and have a scary good time to boot!
When: Sunday 27th October
Where: Argos, 216-217 Tottenham Court Road, Bloomsbury, London W1T 7PT
Nearest tube: Goodge Street
Cost: Free to attend
Timings: 19:00 – 21:00
Sign up link: https://billetto.co.uk/e/arghost-lego-ghost-hunting-live-with-yvette-fielding-tickets-388688/
LEGO Hidden Side marks the first time the company introduces one of its play themes that blends physical and digital play (Phygital) with the release of an AR enabled smartphone app alongside classic LEGO bricks, allowing kids to have a hand in both worlds. The app experience will continue to expand with the addition of new ghosts, new game challenges, and exciting new gameplay, giving longevity and freshness to the experience, every time kids play.
Juliet Ward, Head of Toy Buying at Argos, said: "We're thrilled to be recreating the world of LEGO Hidden Side in our store this Halloween through the unique "Arghost" experience. This immersive event is a fantastic opportunity for children to discover the new toy range, at the time offering parents a fun activity for the kids this half term. We can't wait to see our customers' reactions to our spooky new store and get their feedback on this exciting new range from LEGO."
Share your favourite treat to win a hamper of treats.
www.collectivepurchasing.co.uk/?p=3039
twitter.com/collectivepurch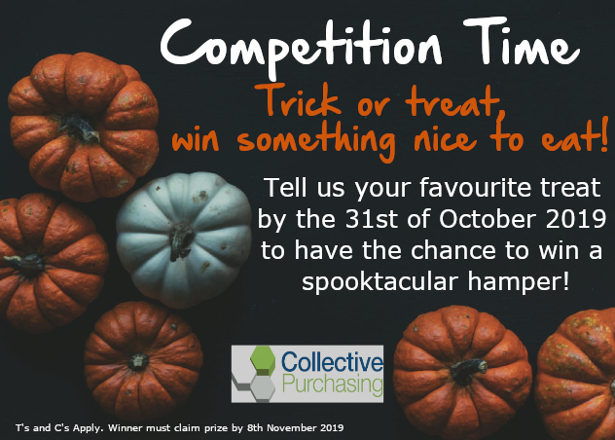 Celebrate Halloween at Mamounia Lounge, with Halloween baklava and cocktails!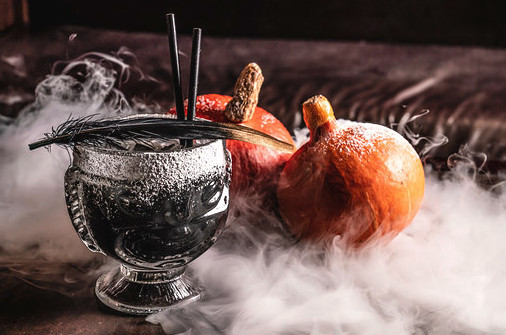 The Mayfair venue will have some special Halloween Baklawa on the 31st of October and a limited edition Halloween cocktail (Coconut Gunge) – rum based with coconut and served with dry ice for extra spookiness and a skull feather garnish.
The Knightsbridge venue's Halloween cocktail is a moody take on a pina colada with activated charcoal for a dramatic look, also available on the 31st of October.
SKEWD KITCHEN LAUNCHES THE SMOKEHOUSE
FINE DINING ANATOLIAN RESTAURANT & BAR TO SERVE TURKISH SUNDAY ROAST WITH BOTTOMLESS CHAMPAGNE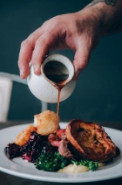 Skewd Kitchen (www.skewdkitchen.com), the award-winning, fine dining Anatolian restaurant and bar in Cockfosters, is giving the traditional Sunday roast a Turkish makeover with the launch of The Smokehouse, served with bottomless Champagne.
The Smokehouse has been created by Executive Chef Maz Demir, who is redefining Turkish cuisine, through the use of specialist ingredients and modern and innovative cooking techniques. The Skewd Kitchen menu incorporates a range of specialist ingredients, from American hickory, used for smoking meats, to the finest Japanese Wagyu Beef, sourced directly from Japan, which is served in the special Adona Kebab, instead of the traditional lamb.
The Smokehouse is Skewd Kitchen's Turkish take on the traditional British Sunday Roast and features hickory-smoked Wagyu Beef served with Anatolian Spiced Roast Potatoes, Braised Red Cabbage and Seasonal Vegetables. No roast is complete without a Yorkshire Pudding, and so the Smokehouse is served with a Kaygana, a Turkish-style egg based pastry aerated in a siphon. However, Skewd Kitchen pumps the Kaygana with nitrogen gas, making it light and airy, to re-create the shape of that British favourite.
A vegetarian option is available, which includes Miso Glazed Aubergines with a Mushroom Gravy.
With the menu designed for social dining, the Smokehouse is the perfect way for guests to enjoy on a Sunday afternoon with friends or family in a relaxed and casual setting.
THE VARSITY HOTEL & SPA LAUNCHES COCKTAIL MENU FOR WIZARDS & WITCHES THIS HALLOWEEN
SPOOKY OFFERING AVAILABLE IN THE RIVER BAR STEAKHOUSE & GRILL ON THE SCARIEST NIGHT OF THE YEAR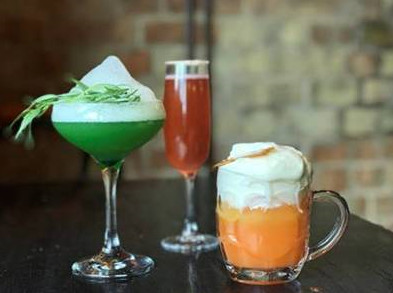 On the 31st October, The Varsity Hotel & Spa's in-house restaurant The River Bar Steakhouse & Grill (www.riverbarsteakhouse.com), will host a night of magic and mystery, with the launch of its limited edition cocktail menu for wizards and witches, featuring a selection of magical drinks guaranteed to give guests a night to remember this Halloween.
Paying homage to the wizarding world from literary icons, like the Harry Potter series, the menu features three mystical beverages, which can be enjoyed within the warm interior of The River Bar Steakhouse & Grill, which is housed in an 18th century warehouse with exposed bricks,
The array of magical cocktails include:
ButterCream Cocktail (Sweetened Condensed Milk, Butterscotch Topping, Whipped Butter & Vanilla Cream Soda)
Screaming Mandrake (Lemon Lime Soda, Vanilla Vodka, Lime Sherbet & Bitters)
Liquid Luck (Lillet Blanc, Campari & Grapefruit Juice Seltzer)
Cambridge has a rich history in the world of magic. Much of the filming for Harry Potter was set at the University, with the area being a well-known historic hub of witchcraft, occultism and alchemy.
Guests can enjoy one of the tipples over late night imbibing or alongside the gourmet menu, with dishes including the finest steak, using only the best prime beef, fresh fish on the grill and chargrilled chicken, with stunning views of the river Cam.
Since its opening, the hotel counts a number of celebrities among its diners, so far including Bryan Adams, Courtney Cox, William Shatner, Daniel Craig and David and Victoria Beckham.
The Riverbar Steakhouse & Grill is open to both hotel guests and locals. Each Hogwarts inspired cocktail is priced at £7.50 per person. Availability is limited, so get in quick to reserve a table.
To book: Call 01223 306030 or e-mail info@thevarsityhotel.co.uk.
TURTLE BAY CELEBRATES SPIRITS WITH
NEW RUM COCKTAIL THIS HALLOWEEN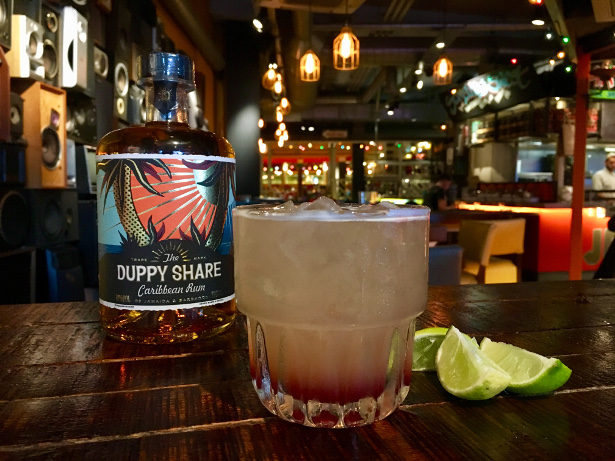 Proving that Halloween isn't just about trick-or-treating and sweets for children, Turtle Bay is introducing Rum Thief – a spooky new cocktail for guests to enjoy.
Set to become a permanent fixture on the renowned Turtle Bay cocktail menu, this brand new concoction contains The Duppy Share rum alongside lime, vanilla and raspberry, making it the ultimate Halloween treat with a Caribbean twist.
Named after the 'Duppies', the mischievous, rum-loving Caribbean spirits swoop between distilleries stealing the best of the rum. With its balanced blend of fiery Jamaican and smooth Barbadian rums, The Duppy Share has tropical fruit flavours up front followed by a warm buttery finish that is perfectly complemented in the Rum Thief.
Offering more treats than tricks, on Wednesday 30th October the popular Caribbean restaurant is also gifting thousands of scratch cards* to users of its official app, which will reveal a number of different cocktail prizes. If you're a user of the Turtle Bay app and lucky enough to receive the Halloween treat, then visit your nearest restaurant and claim your prize**, which could be a round of six brand new Rum Thief cocktails from Thursday 31st October to Sunday 3rd November.
For more information or to book a table, visit: www.turtlebay.co.uk or find out more about Duppy Share here: www.theduppyshare.com/our-story
*Scratch cards will be sent on 30 October to a random selection of Turtle Bay app users only
**The prizes sent can only be redeemed from Thursday 31 October to Sunday 3rd November.
www.nourishwithrenata.com
Renata Trebing,is the founder and recipe developer of the healthy food blog, NourishwithRenata.com. This blog focuses on simple and, especially important, delicious recipes!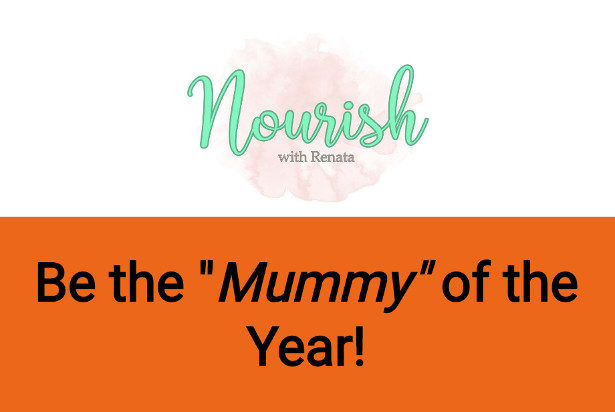 Newest e-book, The Busy Mom's Guide to Healthy Halloween Treats! This e-book is all about healthy and delicious recipes that can be made quickly and easily! Plus, all of the recipes are kid-approved! Some of the family's favorite recipes from the e-book are Maple Almond Rice Crispy Treats, Fizzy Halloween Juice and Creature Cookies.
Trick or Treaty – Brexit gives Brits the heebie-jeebies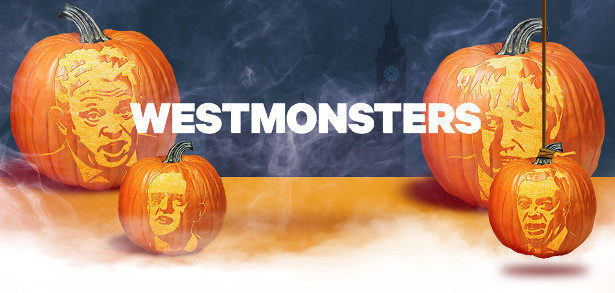 Six in ten Brits (58 per cent) say their biggest fear this Halloween is that the Brexit negotiations will continue forever
Brits are more scared of the Brexit negotiations (52 per cent) than they are of spiders (41 per cent), ghosts (24 per cent) and clowns (19 per cent)
Larry the Downing Street cat and Boris Johnson are tipped to be the most popular Halloween costumes this year
Groupon has launched 'Westmonsters', a range of pumpkin carving kits that let Brits create ghoulish jack 'o' lanterns of their favourite politicians this Halloween
Designs include Boo!-ris Johnson, Scaremy Corbyn and John Bercow 'Spooker of the House'
Tuesday 22nd October: British politics is set to be every bit as frightening as Halloween this autumn, and new research released today by Groupon reveals that half of Brits (47 per cent) admit the current political landscape has given them nightmares.
In fact, 58 per cent say their biggest fear this Halloween is that the negotiations to leave the EU will never end. Brits are now more scared of the Brexit discussions (52 per cent) than they are of spiders (41 per cent), ghosts (24 per cent) and clowns (19 per cent) and a further quarter (25 per cent) are even too scared to discuss Brexit with their friends and family.
Are EU scared?
Whether you're for or against Britain's departure from the European Union, three quarters of Brits (77 per cent) agree that the negotiations have been frightful, with a third (35 per cent) describing the current political landscape as 'nightmarish' and 'scary' (25 per cent). This state of limbo has gone on so long, that 41 per cent of Brits say the faces of British politicians haunt them.
Grim guises
It's no surprise then that current British political figures are set to be a popular choice for Halloween this year. Larry the Downing Street cat is the number one choice of costume for 15% of Brits, with the same proportion opting for the current prime minister Boris Johnson. However, despite most opting to dress as Bojo, it is in fact Jeremy Corbyn who is deemed the scariest politician (22 per cent vs 25 per cent).
For those of us watching the unfolding events from afar, Groupon has launched Westmonsters. A range of pumpkin carving kits that will let the British public create ghoulish jack 'o' lanterns of all their favourite politicians this Halloween. There are five different designs to choose from, including:
Boo!-ris Johnson, Conservative
Scaremy Corbyn, Labour
Jo Grimson, Lib Dem
Nigel Fear-age, Brexit Party
John Bercow, 'Spooker of the House'
The stencils are available to download for free from Groupon: https://www.groupon.co.uk/landing/westmonsters
With Brits set to carve 21 million pumpkins this year, Groupon also want to ensure that nothing goes to waste. There is a selection of pumpkin recipes available to download for free from the website to show you how to put your leftovers to good use.
Gabrielle Stafford, CMO for Groupon International, says: "It doesn't matter which way you voted, Brits find the current state of politics a little bit scary. It's no longer spiders and ghosts that Brits fear most, but politicians! We hope the stencils help provide a little light relief given the situation and encourage Brits to be even more creative with their carving. To get you in the mood, Groupon has lots of spooky Halloween deals available, everything from a visit to the London Dungeons to an underground ghost tour in Edinburgh."
Top 5 Scariest Politicians
Jeremy Corbyn (25%)
Boris Johnson (22%)
Nigel Farage (16%)
John Bercow (7%)
Jo Swinson (5%)
Brits' Top 10 Fears
Public speaking (53%)
Brexit negotiations (52%)
Heights (49%)
Snakes (47%)
Leaving the EU without a deal (46%)
Rats (44%)
Jeremy Corbyn (42%)
Spiders (41%)
Nigel Farage (37%)
Boris Johnson (37%)
Vampires beware: BLOCKHEAD is trialling Garlic Gum this Halloween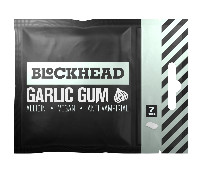 It's vegan, pungent and packed with health benefits. It's the ultimate treat with a trick.
24 October 2019 – To help Brits fend off vampires and unwelcome suitors this Halloween, functional chewing gum brand BLOCKHEAD has introduced a limited run of Garlic Gum.
Tasting of peppermint, but releasing a pungent garlic stench, the chewing gum is infused with alliin which turns into allicin – a sulphur-containing molecule – on being chewed and exposed to air.
Within a matter of seconds, ordinarily breath-freshening confectionery turns into candy that's powerful enough to ward off vampires and prank tricksy trick or treaters.
BLOCKHEAD Garlic Gum is also a surefire way to deter unwanted love interests trying their luck on All Hallows' Eve, whether they've got fangs or not. It will leave them breathless.
True to BLOCKHEAD, which is known for infusing functional ingredients into fast-release gum, the Garlic Gum is packed with all the health benefits that garlic brings, containing antioxidants to protect against cell damage and vitamin C, B6 and manganese to fight off the flu.
Danny Lowe, CEO and Founder of BLOCKHEAD commented: "At BLOCKHEAD we believe confectionary should have added benefits, so we thought it would be fun to try out garlic gum this Halloween. Aside from warding off vampires and the like, it also comes loaded with health benefits, so it's a win, win. Before you ask, the gum is vegan, so vampires can't bite back."
As legend has it, garlic can help people live longer, so you'll be beating vampires in more ways than one with this candy.
Lowe continued: "We've also just launched the UK high-street's first CBD Chewing Gum (£4.99 a pack), so those looking to keep their cool on Halloween weekend can chew on this too."
BLOCKHEAD is trialling Garlic Gum this Halloween. To be in with the chance of trying it, visit @blockheadenergy on Instagram or email blockhead@manifest.london between Monday 28th October and midnight on Wednesday 30th October.
Possessed event at Catford Mews on Saturday 26 October, 6:30pm – 12:30am.

To celebrate Catford Mews' first Halloween, Catford Mews has collaborated with South London based We Do Good Disco to host horror double bill screening of John Carpenter's Christine (1983) and Peter Strickland's In Fabric (2019). The event will also include a hair and makeup salon, Name That (Spook) Tune Quiz and a Scary themed Disco! Only £5 per movie and tickets can be bought on the night.
For more information on Catford Mews, please visit: www.catford-mews.co.uk Address: Catford Mews Cinema, 32 Winslade Way, Catford, London, SE6 4JU.
Spanish persimon®.
This particular fruit, grown in the Ribera del Xúquer Valley near Valencia in Spain, have a sweet, delicate flavour similar to a peach or a mango and make the perfect snack as they don't require any peeling and don't contain a stone.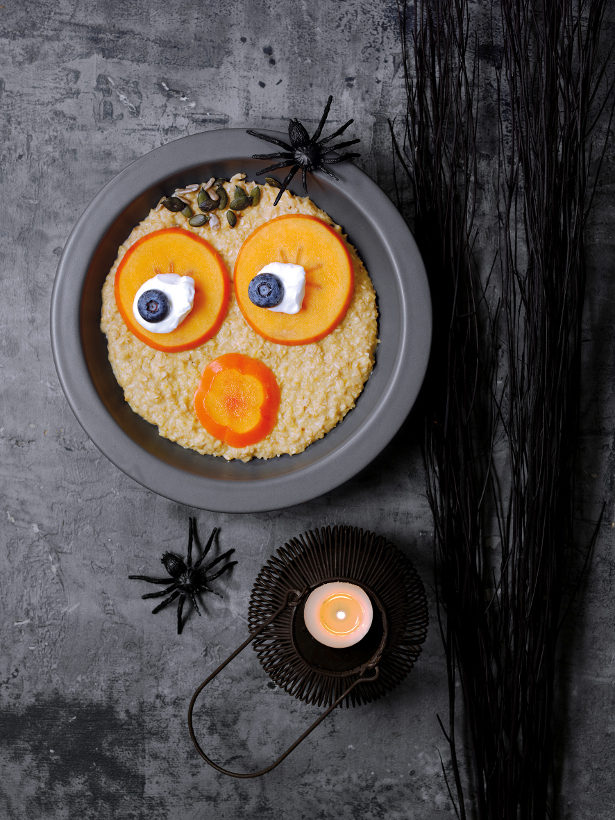 Only persimmon bearing this persimon® trademark is certified and protected by the Denomination of Origin Ribera de Xúquer. This quality seal is the only one existing in the world for a persimmon fruit variety and is recognised by the European Union. The P.D.O. label means it is grown to guaranteed levels of quality.
For more information please visit www.spanishpersimon.co.uk