The Bloom of Botanicals
The ingredients that will define 2017
If 2016 was the 'Year of Gin', 2017 will be the 'Year of Botanicals'. Driven by a demand for new and diverse flavour profiles, ingredients like charcoal, turmeric and sea greens are entering the mainstream as a cultural shift emerges – in which botanicals are playing a starring role.
Drawing on insights from their 2016 Taste Mode report, food and drink trend forecasters Pearlfisher Futures predict that "Botanicals will be ripe for innovation and exploration in 2017 as we find new ways to provide naturally active benefits by combining new flavours, textures and combinations of exciting and maybe undiscovered botanical sources."
At the forefront of this new wave is Botanic Lab, an innovative healthy drinks company whose intricate knowledge of natural ingredients coupled with complex flavour blends and the use of hyper-functional ingredients sets them apart. For example – they know that turmeric's benefits are only truly unlocked by the body when it's combined with piperine. That's the reason their complex Tonic 2 recipe comprises 14 ingredients including raw turmeric root and long pepper.
"Less froth, more function" is the Botanic Lab creed. Founded in 2014 by Rebekah Hall and Christophe Reissfelder, Botanic Lab is rewriting the rulebook on superfoods, meticulously calculating optimum formulas based on ingredients' functional potential and flavour profiles.
Each drink features a 'hero' ingredient (or several) selected for its powerful health-giving properties and gathered from the highest quality sources around the world. These are combined in innovative and intricate blends, resulting in a drink that you simply couldn't make at home.
Rebekah Hall, CEO and co-founder of Botanic Lab, says: "More people are turning to powerful ingredients in easily accessible, on-the-go formats that actually make a difference. Our Organic drinks are nutrient-dense, hyper-functioning and easy additions to a usual healthy routine. We make the drinks that you can't make at home with a Nutri Bullet".
Here are the ingredients Botanic Lab has tipped to pave the way for the bloom of botanicals in 2017:
Schisandra
Also known as the "Five Flavoured Fruit", Schisandra is considered a Harmonizing Tonic or "King" remedy in Chinese Medicine because of its well balanced energetic nature.
Schisandra berries function more like an herb than a berry. They are much more potent than a traditional "super berry', with myriad benefits including liver support, enhanced brain function and improved skin quality.
Panax ginseng
Native to the Northern mountainous regions of Korea, China, Panax Ginseng is the ultimate "tonic" herb used for nutritive, restorative and long-term purposes. This herb is best known to help support normal immune function and to revitalize energy levels.
Ashwagandha
Adaptogens support the ability of an organism to cope with stress and thereby conserve energy. Regarded as a powerful adaptogenic agent, Ashwagangha functions to enhance the body's natural resistance and adaptation to stressful influences whilst rejuvenating the entire system.
Botanic Lab drinks are available to purchase from botanic-lab.co.uk and Botanic Lab stockists, which include Harrods, Waitrose, Wholefoods, Ocado and many more.

True Nopal Cactus Water ! 100% Natural Hydration, low in sugars, refreshing fruit taste ! > www.truenopal.co.uk
TWITTER | INSTAGRAM | FACEBOOK
True Nopal is delicious, refreshing and hydrating with a fruity taste. Hydration is very important for your skin, reducing acne and premature skin ageing. It has half the sugar and calories than leading coconut water brands. It is made from the Prickly Pear cactus fruit which is naturally rich in antioxidants, electrolytes and high in dietary fibre. Not only is it super hydrating it will also help relieve dry mouth, headaches and nausea commonly known as a dreaded hangover…
🌵 100% natural
🌵 No artificial flavours
🌵 No fat
🌵 No added sugars
🌵 No sodium
🌵 Gluten Free
🌵 Vegan
🌵 Half the calories and sugar of coconut water
Stockist: Waitrose, Ocado and As Nature Intended
Price: Price: £1.69 (330ml) £3.49 (1L)

Find your perfect Matcha with T-tox >> t-tox.com

FACEBOOK | TWITTER | YOUTUBE | PINTEREST | INSTAGRAM
With celebrity fans including Ashley Olsen and Deliciously Ella, adding Matcha tea to your health regime is a must. Launched by a fitness guru with over 15 years' experience, the T-tox Matcha tea range uses natural, high-end ingredients to create a vibrantly green tea with a sweet hint, which will help you feel great on even the busiest of days. Add it to your health-boosting arsenal for a great start to the New Year and to give you sustained energy throughout the year! Ideal for those with a healthy and active lifestyle, T-tox Matcha tea comes in three delicious and nutritious blends that complement different points during your day (on-the-go, pre-workout and post-workout). Available from http://t-tox.com/ RRP £25 40g tin.
T-Tox Tins on White
Convenient and simple to use, T-tox Matcha teas are recommended daily in addition to a healthy and varied diet, regular exercise and of course, good quality sleep. The three blends and their all-natural ingredients are:
Matcha Health
(Japanese Matcha green tea powder, moringa powder) *
Perfect for an active day to give you sustained energy and performance improvement – no mid-afternoon slumps here!
Matcha Energise
(Japanese Matcha green tea powder, ginger powder, guarana powder, ginseng powder, gingko biloba powder)*
Good to sip on before your workout to get you in the zone
Matcha Recovery
(Japanese Matcha green tea powder, peppermint powder, nettle powder, milkthistle powder, spirulina, lavender powder) *
Aids recovery after exercise and provides the key nutrients you need
Very easy to serve, and packaged in convenient tins that you can throw in your bag or sports rucksack, T-tox teas are best enjoyed by adding half a teaspoon to 200mls of hot or ice cold water (for the ultimate in refreshment), then simply whisk until smooth and drink. The blends are versatile and also taste great when added to smoothies, lattes, cakes, cookies, muffins, pancakes and many more recipes for an extra health boost.
Find your perfect T-tox Matcha right away!
http://t-tox.com/ @t_tox (Instagram) @JohnnyTtox (Twitter)

Healthy breakfast ideas from Rachel's Organic for those looking to curb their Christmas cravings (along with some weekend treats too!) www.rachelsorganic.co.uk
FACEBOOK | TWITTER | PINTEREST
APPLE & RAISIN OATBRAN PORRIDGE

Ingredients 1 pint Rachel's Organic milk 4 tbsp oatbran 1/2 pint apple Juice 1 handful raisins 1 apple Ground cinnamon or mixed spice
Preparation time: 10 minutes Serves: 2
Method 1.Grate the apple into a bowl and set aside just before you make the porridge. 2. Put the oatbran in a small saucepan with 1/2 pint of milk and the apple juice, cook over a high heat, stirring continuously. 3. As the porridge starts to thicken add the raisins. 4. When the porridge has thickened, remove from the heat and stir in the grated apple. Pour the porridge into bowls and serve with the rest of the milk and a sprinkling of cinnamon or mixed spice.

GOLDENBERRIES: THE NEW SUN-KISSED SOUTH AMERICAN SUPERFOOD FOR 2017
www.naturesheartsuperfoods.co.uk
FACEBOOK | INSTAGRAM | TWITTER
Introducing a new superfood for 2017; Raw Dried Goldenberry from Nature's Heart – a deliciously sweet and tangy South American fruit snack that will brighten balanced breakfasts, smoothies, baking and afternoon energy slumps.
This year will see the trend for plant-based products continue to grow as people incorporate more fruit into natural and flexible diets.1 Bursting with vitality-boosting vitamins and minerals, goldenberries (aka physalis) provide a quick and pure pick-me-up for those looking to get back on the track after an indulgent festive season.
The cheery round berries from Ecuador offer an abundance of supernutrients to help the body and immune system function at their best this winter. Just a dash of pineapple juice is added to balance the tangy taste, and cut out added sugar. 100g of the hand-harvested dried fruit provides:
–   71% of the RDA of vitamin A – 60% of the RDA of potassium, more than two bananas – 27% of the RDA of vitamin C – 19% of the RDA of iron –   High in zinc and vitamin B1 The Nature's Heart vegan superfood range also includes: – Goldenberry + Chia Smoothie – first in the UK – Raw Dried Cacao-Covered Goldenberry sweet treats – Goldenberry + Chia Powder Blend – Energising Goldenberry + Turmeric + Coconut Superpowder – coming soon!
Nature's Heart Raw Dried Goldenberry come in handy resealable pouches that fit easily into your bag or desk. Available at Waitrose nationwide, and Ocado; £2.59 for 90g.

AMAZING !!! www.thehealingsole.com ! Designed By Dr. Warner >>> Finally ! PLANTAR FASCIITIS SHOES THAT TREAT HEEL PAIN >> thehealingsole.com <<

FACEBOOK | TWITTER | GOOGLE+ | TUMBLR | YOUTUBE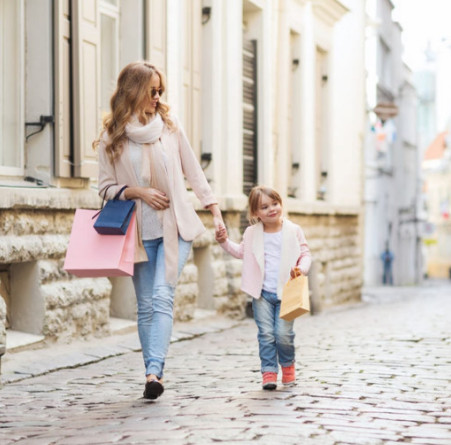 The Healing Sole is a breakthrough nonsurgical flip-flop worn to promote natural healing of painful foot conditions. It helps treat heel pain like plantar fasciitis, an excruciating condition that affects millions worldwide. Board-certified orthopedic surgeon Dr. Meredith Warner invented The Healing Sole flip-flop incorporating six unique features in a comfortable-to-wear design that naturally relieves foot pain. $124 and heavenly relief for an active lifestyle. Men's & women's sizes available at thehealingsole.com.
PLANTAR FASCIITIS SHOES THAT TREAT HEEL PAIN
UNIQUE CHARACTERISTICS DESIGNED BY DR. WARNER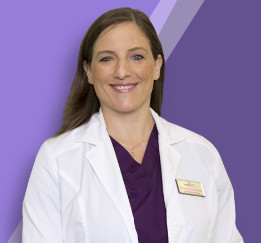 01. RAISED TOE LIFT
The raised toe lift slightly raises the great toe, gently stretching the plantar fascia, reducing stress and pain.
02. RAISED ARCH SUPPORT
Raised arch support is crucial to supporting the structure of your foot and reducing stress on your joints.
03. FIRM ROCKER BOTTOM SOLE
Our unique rocker bottom sole features a slight curve which helps to reduce tension while you walk.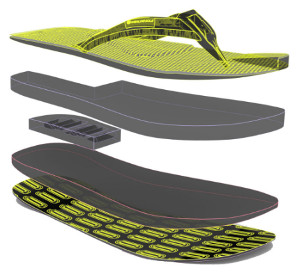 04. COMPRESSIBLE INNER HEEL
The compressible medial heel helps to reduce pain at the point of insertion on the heel, where pain is the worst.
05. NON-COMPRESSIBLE OUTER HEEL
The flexible neoprene straps help keep your foot in place while walking, while remaining comfortable for daily use.
06. METATARSAL BAR
The metatarsal bar offloads the ball of the foot to reduce pain at the MTP joints, which can help with Morton's neuroma.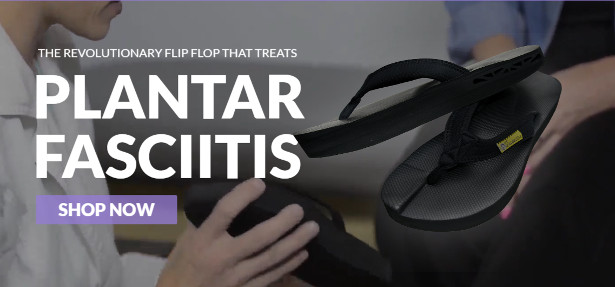 NUTRIBULLET RASPBERRY BREAKFAST SMOOTHIE

Ingredients 1 Cup Spinach ½ Banana ½ Cup Raspberries 20 Almonds ½ Cup Rachel's Greek Style Natural Yogurt ½ Cup Coconut Water 1 ½ Cups Almond Milk
Preparation time: 5 minutes Serves: 1
Method 1. Add the spinach, banana, raspberries, Rachel's Greek Style Natural yogurt and almonds to the Nutribullet 2. Pour in the almond milk and coconut milk until it reaches the 'fill' line 3. Blend together until completely smooth 4. Serve immediately and enjoy
SCRAMBLED EGGS WITH SMOKED SALMON BAGELS
Ingredients: Knob of butter, extra for spreading on the bagels 4 eggs 3 tbsp milk 3 tbsp Rachel's Greek Style natural low fat yogurt 120g smoked salmon Salt & pepper 2 bagels Chopped chives (optional)
Preparation time: 5 mins Cooking time: 10 mins Serves: 2
Method: 1.Lightly whisk the eggs with the milk and the yogurt. In a shallow frying pan heat the butter until melted but don't allow it to burn. 2.Pour in the egg and yogurt mixture and let it sit without stirring for ten seconds. Using a spatula or wooden spoon, lift and fold the eggs. Continue to repeat this until the eggs are set and then season. 3.Serve immediately with smoked salmon on toasted bagels with butter.
RHUBARB BREAKFAST BARS
Ingredients 200g muesli (we like Dorset Cereals Berries & Cherries) 50g Rice Krispies 100g porridge oats 100g Rachel's unsalted butter 100g golden syrup 300g Rachel's Fat Free Rhubarb yogurt 2 tbsp plain flour, sifted 1 egg, beaten 200g Icing sugar
Method 1. Pre-heat the oven 178°C/350°F/Gas Mark 4. Prepare and grease a square cake tin 20 x 30cm (8" x 12"). 2. Weigh in to a large bowl the muesli, rice krispies and oats. 3. Combine 200g of the yogurt with the flour and egg in a small bowl, whisk well so there are no lumps. 4. Melt the butter with the syrup in a small pan, stir. Add the melted butter and syrup to the cereals, mix well. 5. Pour half the cereal mixture into the tin about 2cm thick and press down well. Pour over the yogurt and egg and spread over evenly. Finish by topping it with the rest of the cereal mixture. Press down once more. 6. Bake until lightly golden around the edges but still slightly soft. 7. Allow to cool in the tin then remove and cut into bars. 8. To decorate take the remaining 100g yogurt and mix with the icing sugar until a smooth paste is formed. 9. Drizzle the icing over the bars and leave to set.
Preparation time: 20 minutes Cooking time: 20 minutes Serves: 12
SUNNY BREAKFAST SKILLET
Serve up a delicious weekend brunch all in one pan
Ingredients: 500g diced potatoes (we used parmentier potatoes) 1 tbsp olive oil 5 rashers streaky bacon 5 pork chipolata sausages 8 cherry tomatoes, halved Half ciabatta loaf, cubed 4 large eggs, lightly beaten 100g Rachel's Greek Style natural yogurt Salt & pepper to taste
Serves: 4 Cooking & preparation time: 20 minutes
Method: 1.Pre-heat grill on high setting 2.Begin by cooking the parmentier potatoes using the packet instructions 3.Heat a little olive oil in a cast iron or non stick frying pan. Add the bacon and sausages and stir often over a high heat until cooked and brown, this could take up to 10 minutes 4.Add the cooked potatoes, cherry tomatoes and ciabatta loaf cubes 5.Mix together the eggs and yogurt, season with salt and pepper 6.Pour the egg mixture into the pan and continue over high heat until the pan is sizzling and bubbling 7.Transfer the pan to the grill and cook until golden brown and the egg has set 8.Serve immediately with hot buttered toast
INCREASE YOUR FRUIT INTAKE WITH DOLE®
Dole® Packaged Foods launches two new products to make getting more fruit into your diet fast and convenient
Dole® Packaged Foods is launching two new product ranges to encourage the nation to lead healthier lives by increasing their fruit intake: Dole® Frozen Fruit and Dole® Resealable Fridge Packs.
All products are made using the highest quality fruit. The latest additions to the Dole family include Dole Resealable Fridge Packs – simply delicious fruit in juice contained in a handy resealable pouch which can be popped straight into the fridge, ready to be enjoyed at any time; and Dole Frozen Fruit– resealable bags of 100% high quality fruit frozen within hours of being picked, just pop them in the freezer and bring out whenever you need. No peeling, chopping or mess makes them perfect for smoothies as well as breakfast toppings, snacking, cooking or baking.
The Dole® Frozen Fruit range contains 100% high quality, perfectly ripe fruit which is handpicked and frozen within hours, meaning it is never out of season. The handy resealable packs make them ideal for smoothies as well as breakfast toppings, for cooking and in baking. They are available in six different varieties – raspberries, Tropical Gold® pineapple chunks, blueberries, sliced strawberries, triple berry and tropical mix. Dole Frozen Fruit is currently available in the freezer section from grocery retailers for RRP £2.29.
Dole® Resealable Fridge Packs contain simply delicious ripe fruit in fruit juice. They can be found in the tinned fruit aisle but don't require a tin opener and can be stored directly in the fridge making them perfect for breakfast toppings, baking, or just as a healthy snack. The convenient resealable packs can be stored upright allowing you to easily enjoy more fruit and get one of your "5 a day", every day, with no fuss. The Dole Resealable Fridge Packs are available in four options: Tropical Gold® pineapple chunks, mixed fruit, peach slices and prunes. They are currently available from grocery retailers in the tinned fruit section for RRP £1.19
Dole is packaging fruit the way it should be – deliciously ripe and convenient. Dole products preserve the taste of freshly picked fruit, while ensuring they fit easily into the everyday lives of busy consumers. Dole brings the pleasure of ripe fruit whenever and wherever you live your life. All varieties are made from the highest quality fruit. Dole Tropical Gold® pineapples are grown in the fertile soils of the Matutum volcano where they are handpicked at peak ripeness and packed within a few hours.
 NoMo Nausea
NoMo Nausea manufacture the first and only aromatherapy and acupressure wristband that prevents and instantly relieves nausea and vomiting, and we have a band for headaches and migraines as well.
NoMo Nausea is line of natural health and wellness products created to help ease symptoms that people suffer from everyday. The NoMo Nausea Band utilizes acupressure and aromatherapy to prevent and instantly relieve nausea and vomiting, while the NoMo Migraine band was created specifically to reduce the incidence and duration of headaches and migraines.
Can't finish your workouts due to nausea? We can help with that. Hate riding in the backseat because of car sickness? Don't carry that barf bag anymore – we can stop the nausea right away. Cramming for exams giving you a migraine? Keep calm, keep studying, and put on your NoMo Migraine band. Make a commitment to your health and wellness this year by using natural products like NoMo Nausea. Visit www.NoMoNausea.com to learn more!
5F – Find Fit Friends. Meet Active Fitness Singles

By Sporty Buddy Inc
View More by This Developer
Open iTunes to buy and download apps.
**Find Sport Buddies and Succeed with your New Year's Resolution!**
Connect and meet up with active people nearby. 5F is a social fitness app to find sport buddies.
Alivia Swiss Health's new ambassador Mo Haque campaigns for more cancer treatment options

Alivia Swiss Health's new ambassador Mo Haque is campaigning for more cancer treatment options to be made more freely available to patients.
Mo Haque is a 34 year old former Student Union worker who, after being diagnosed with stage 4 colon cancer, raised over £100,000 through crowdfunding to access life-extending immunotherapy treatment via his page https://www.justgiving.com/crowdfunding/keepinghope .
Alivia Swiss Health, a Swiss-founded Health Management Service that is revolutionising the status quo of how society deals with healthcare, recently enlisted Mo Haque as it's ambassador as he actively supports Alivia Swiss Health's message that personalised healthcare is the only way to effectively treat diseases like cancer and many lives could be extended and deaths could be avoided by obtaining a second opinion.
Mo Haque has been sharing his remarkable story across the country to help raise awareness of the options available to cancer patients.
Having worked at Kingston University mentoring thousands of students, Haque was diagnosed in December 2014 and a year later, after 18 cycles of chemotherapy and major surgery, he was told the chemotherapy was not working and there was nothing the NHS could do for him.
A second opinion informed Haque that breakthrough immunotherapy treatment could offer him hope. A similar story to the late AA Gill's recent cancer plight, but unfortunately Haque learned that the NHS would not pay for the treatment, which costs around £6,500 every three weeks.
Needing £200,000 to save his life, Haque began a crowdfunding campaign with the support of his friends and family. The love and support for him was overwhelming, as he visited mosques, community events, and made TV appeals, #TeamMo as he calls it, raised over £100,000 within a couple of months allowing immunotherapy treatment to begin. Alivia Swiss Health have been monitoring his progress as treatment continues.
Mo Haque says "I want to spread awareness that cancer patients have more options than they realise and I would like to see our access to cancer treatment revolutionised and more lives saved. For this reason, I am proud to support Alivia Swiss Health's message that patients should always seek a second opinion and that personalised treatment for diseases like cancer is the only way. I was devastated to learn that after receiving generic treatment from the NHS, I had run out of options. It was only by getting a second opinion that I discovered that immunotherapy could actually extend my life and treat my cancer effectively. The cost of my treatment was high and I'm very grateful for every penny raised to support me, I know that I am one of the fortunate ones and am thankful everyday to be alive."
Richard Kensett, Alivia Swiss Health's UK Managing Director said " We at Alivia Swiss Health can prove that second opinions and personalised diagnostic tests before deciding on a treatment plan can extend lives. So we are proud to support and champion Mo's campaign to create real change in this country's approach to UK healthcare through thorough exploration of medical options for all patients."
Pembrolizumab is described as one of the most promising new immunotherapy drugs being used to treat cancer and is believed to have helped former US president Jimmy Carter to beat brain cancer last year. Unlike chemotherapy, it does not kill cancer cells directly, but boosts the immune system to do the job. However, the drug is only currently approved in the NHS as a treatment only for advanced melanoma skin cancer. More than 70 per cent of skin cancer patients were still alive a year after starting to receive it.
Similar to other types of cancer treatments, however, immunotherapy is not a "one size fits all." Alivia Swiss Health advises all its cancer clients to use personalised diagnostic tests, including molecular profiling, to retrieve clinically actionable treatment information to determine if immunotherapy drugs are appropriate.
Alivia Swiss Health is a unique, new disruptive startup in the healthcare sector – an external advisory service that provides a tailored offering through its robust and impartial interrogation of medical options and provision of truly independent medical intelligence on a global scale. Alivia Swiss Health is an industry first.
Unlike private medical insurance, Alivia Swiss Health is not bound by a set network, meaning medical intelligence is the deciding factor behind which physician and treatment is recommended – not quotas or contracts.
Alivia Swiss Health's services patients with many different types of illnesses or diseases, although 70% of cases are cancer-related. The service offers a medical review, verification of diagnosis and identification of a leading international specialist for a second opinion whilst asking the right questions of consulting physicians and ensuring access to the top medical personnel and the very best treatment and rehabilitation the world over. By partnering with each and every patient, Alivia Swiss Health actually carries out 'due diligence' when seeking medical professionals and treatment.
DoorDash !
The on-demand delivery app in-house Trends Expert Data
Making and breaking resolutions
61% of respondents said they were planning to make a resolution in 2017
21% of them managed to keep their resolutions for more than six months in 2016
15% dropped their resolutions after just one month
Top 5 resolutions were:
Save money
Be more active
Eat healthier
Quit a bad habit
Have better sex
Only 3% of people wish to fall in love or meet someone new, on par with volunteering or donating to a charity (4%)
Bostonians and Chicagoans are the locations that plan the most on making a resolution in 2017 (both 43%). Interestingly, more Chicagoans than in any other market did not make a resolution in 2016 (50%).
22% of New Yorkers keep their resolutions (more than any other market in the US)
Top tech resolutions
Social media detox (spend less time on social media)
Download app(s) to organize my life
Use on-demand apps to save time and money
Start a blog or vlog
Use a dating app to meet someone new
New York most wants to social media detox (27%), while Chicago's the leader in looking for love online (10%)
Top Tools to Maintain Resolution
Keep a journal
Make a resolution pact with a friend
Download an app
Buy a wearable or tracking device
Post about your resolution to social media
Top healthy eating resolutions
Eat more fruit and veg
Drink more water
Eat more freshly prepared foods
Eat three meals a day / snack less
Stick to a carb-free diet
San Franciscans wants to eat more fruit and veg the most (38%). New York and Los Angeles tied for wanting to carb-free the most (10%).
Post workout foods
1 in 4 respondents order food to using an app to be delivered for when they arrive home
Post workout foods: 43% turn to fruit and veggies, like acai bowls and kale salads, to fuel up, followed by protein shakes in the number two slot (20%).
How to Reach Your Full Potential this Season using 2 key pieces of equipment by Elliott Reid
You bulked up a little this Christmas? Don't worry, we're going to put that to good use. Body fat is good. It increases the production of hormones like insulin and testosterone which are great for muscle growth BUT unfortunately too much can be an unnecessary hindrance. I'm, Elliott Reid, owner of the Revitalize Clinic and I'll be explaining how you can reach your full potential. Find us online at facebook.com/revitalizeclinic and Instagram @elliottjohnreid
We firstly have the age old question of nature or nurture. I.e. if you were to train as hard as you physically can (nurture), what is your genetic potential? (nature)
Let's first get our body fat percentage where it should be to make sure we're hormonally in an optimal state. For this, you can use either body fat reading scales (Tanita for example), or ask a qualified personal trainer to measure your body fat percentage using calipers (this should cost between £10-20 and we at the Revitalize Clinic recommend that you do so every 6 weeks.
Now, your body fat percentage can differ dependant on your position. For example backs would expect to be 8-10% body fat with forwards going up to around 15%. Above 15% has shown to be of little benefit to your hormonal health. Keeping around this mark dependant on your position will ensure that you're a lean, try scoring machine.
Now we can measure your genetic potential by calculating how high your natural testosterone levels are. A great tool for this is the Cassey Butt formula. If you find it hard to put on muscle mass, you can use this online calculator to calculate how much you can potentially gain (http://biohacks.net/online-muscle-calculator-for-hard-gainers-ectomopr/) His formula uses measurements like your wrist width to calculate your natural testosterone levels and your corresponding maximum potential.
Once we have the two answers to your body fat percentage and genetic potential, you can reverse engineer your progression. I.e. you know how far you have to go… now to get there! We have a recommended reading list and our online links below to keep in touch and ask us questions!
Recommended Reading
A Guide to Flexible Dieting, Lyle Mcdondald
Starting Strength, Mark Rippetoe
The Hybrid Athlete, Alez Viada
Catch us online at www.facebook.com/revitalizeclinic and instagram.com/elliottjohnreid
Elliott Reid, Revitalize Clinic
Hawaiian Spirulina® Plant Protein Nutrition
www.nutrex-hawaii.com/hawaiian-spirulina-protein-shake#prodTabLiDescription
Each serving of Hawaiian Spirulina Protein Shake supplies:
• One full 3 gram serving of Hawaiian Spirulina
• 16 grams of protein (sourced from pea, alfalfa, brown rice, and Hawaiian Spirulina)
• Energy boosters – Rhodiola and Panax Ginseng
• Delicious and creamy vanilla flavor
Benefits of Hawaiian Spirulina Plant Protein Shake
• Supports increased energy levels, recovery, and boosts immunity.*
• Provides the World Health Organization's (WHO) recommended daily amino acids.
• Highest protein digestibility score when compared to many vegan foods.
• Energy boost without the later caffeine crash.*
Hawaiian Spirulina Plant Protein is free of dairy, corn, lactose and soy. Non-GMO, pesticide and herbicide free. 100% Vegan and certified gluten-free.
Smarter Time
www.smartertime.com
Smarter Time, offers a simple solution: if you know exactly what you spend your time on, it's easier to pick the right goals, to track your progress and to reach a happier state.
Smarter Time guesses all your activities around the clock: app and software usage, sleep, fitness, family time, cooking, reading, you name it. You get 99% automated analytics of your time use, with minute-level precision.
There are many ways to use such insights: fend off burnout, get fitter, establish a work-life balance, improve sleep patterns, or all of the above – in one place.
Build Focus through Meditation
 "Meditation Illuminated: Simple Ways to Manage Your Busy Mind," a primer for beginning meditators.
Many sports players turn to meditation to help focus their minds, and build mental strength. Here's how it works:
Consider this: Just as it's the nature of the heart to beat, it's the nature of the mind to generate thoughts. Meditation is not a practice of suppressing these thoughts, but it's a process of coming into awareness of them–by shifting attention to a neutral object of awareness (such as the breath) each time you notice another thought arise. Essentially, it's like you're taking your mind out of drive and shifting it to neutral–again and again and again, sometimes as often as every second or two. Just as the repetitive motion of doing abdominal crunches builds core strength, this continual shift of awareness helps build your mind's muscle.
Here's a link to the book on Amazon :- www.amazon.com/gp/product/0988669900
See the New Year in with Manuka honey
After the hectic Christmas season has taken its toll and with a brand new year ahead of us, health and wellbeing is at the forefront of everyone's minds. As well as setting up that gym membership, avoiding the takeaways and jumping on the dry January bandwagon, The True Honey Co. has an addition to your daily routine that can help to give you a much required energy boost. Starting the year afresh and achieving a healthy balanced lifestyle is a focus for many of us – and it's important that we note what we put in our body as much as what we physically do to it. Manuka honey is a perfect product to add into your diet to ensure you start the year the right way.
Just one spoonful a day of Manuka honey can help boost your energy with its high methylglyoxal (MGO) rating. It can be taken on its own as a supplement, mixed into porridge or granola or included in a smoothie or juice to give it an extra kick.
Dale Pinnock, The Medicinal Chef comments;
"Manuka honey has so many health benefits from improving digestion to boosting your energy and is a fantastic addition to a healthy lifestyle. The great thing about the Manuka Honey from The True Honey Co. is that it contains high amounts of methygloxal which has been widely studied and proven to have antibacterial and antiviral activities.
When you wake up each day, whether you have the first signs of a cold or not, take 2 teaspoons of The True Honey Co. 300+MGO Manuka honey , 1 clove of garlic (finely chopped) and a tablespoon of water to keep the potential bacteria away.
If the cold is already at its start then opt for the higher strength 1000+MGO Manuka honey and take the above every couple of hours to help go towards eventually eliminating the bacteria.
With the above concoction you pretty much have a potent medicine cabinet staple which can be used to fight a virus, boost your immune system or simply maintain good health in the new year!"
Priced from £39.99 for a 250g MGO300 – order from January to get a positive kick to start the New Year. Free delivery in three days anywhere in the UK.
NEW BALANCE LAUNCHES RUNIQ AS BRAND'S FIRST WEARABLE DEVICE
PROUDLY MADE BY RUNNERS FOR RUNNERS
Innovative New Smartwatch Showcases Collaboration with Intel, Google and Strava
as well as alliance with Jabra in debut of PaceIQ sports headphones
BOSTON, January 5, 2017 – Global athletic leader New Balance announced its inaugural smart wearable from the Digital Sport Division with RunIQ, a "made to run" smartwatch built in collaboration with leading digital, hardware and software companies, including Intel, Google, and Strava, at the International Consumer Electronics Show (CES) in Las Vegas today. In tandem with the launch of RunIQ, New Balance will also debut PaceIQ, Bluetooth wireless sport headphones, with sound by Jabra- the provider of premium sound solutions for sports enthusiasts. RunIQ delivers the perfect combination of the best running features in a stylish accessory that you can wear all day.
Specifically designed for runners by runners, RunIQ helps athletes focus on their performance, engineered with Intel Inside® featuring a built-in GPS, heart rate monitor, lap button, interval capability, and marathon distance battery life to help you get the most out of your run.
"New Balance has a 110-year heritage of product development and innovation in the running category, and RunIQ represents our commitment to helping athletes achieve unparalleled fitness experiences," said Rob DeMartini, President and CEO of New Balance. "A smartwatch for runners made by runners, RunIQ combines our expertise in running with the best engineering advances through breakthrough collaborations with some of the biggest players in the technological industry."
Through the collaboration with Strava, RunIQ allows runners to seamlessly upload and share workouts with their global community of athletes. A built-in GPS allows for course tracking, pace and distance measurement while the heart rate feature monitors in real time. With up to 24 hours of battery life with typical use or up to 5 hours of continuous life with GPS and heart rate monitoring, runners can track their marathon event. Runners can sync, store and listen to Google Play™ music from an Android phone and stay connected to smartphone notifications for on-the-go replies when connected to Wifi or Bluetooth. RunIQ is also waterproof up to 5 ATM.
"Intel technology is reinventing the boundaries of computing to evolve the way people get fit, stay active and improve their performance," said Brian Krzanich, CEO of Intel Corporation. "Our collaboration with New Balance brings to market a smartwatch with enhanced design and functionality, resulting in a smart and connected device for runners that makes amazing experiences possible."
To complement RunIQ, New Balance has created a unique digital experience through the New Balance Global Run Club. This digital and physical community of runners is powered by Strava, the social network for athletes, and utilizes its platform to bring New Balance runners together, online and offline. NB Run Club runners use Strava to connect with each other, track performance, share their favorite routes and celebrate accomplishments. NB Run Club athletes also participate in group and individual virtual training programs for key races and running events, as well as virtual races between individuals and clubs. Lastly, physical NB Run Club activity is centered in New Balance stores and includes local runs, group training, alternative training and classes.
Fully integrated with RunIQ, the PaceIQ are lightweight wireless sports headphones that offer premium sound quality, a secure fit and a rapid charge capability. They allow the user to run free of wires and features a dedicated Sports Button that provides real-time audio in-ear RunIQ performance updates to help enhance training effectiveness. The PaceIQ also enable easy remote control access for both music and calls. When used with the New Balance RUNIQ, the PaceIQ is an easy-to-use training partner.
../../../../../../../../../Users/michaelch/Desktop/Screen%20Sho
"Jabra PaceIQ Wireless not only extends our range of unique sports audio solutions, but helps athletes enhance their sports experience too," said Calum MacDougall, SVP Marketing, at Jabra. "These headphones are made with best-in-class sound technology which means that you have access to premium sound quality for improved motivation."
Available for pre-order at newbalance.com starting January 4, RunIQ will launch at retail with an MSRP of $299.99 on February 1st. RunIQ will be available at launch in black and gray face, accessories including watch bands and chargers also available. PaceIQ will be available at retail February 1st with an MSRP of $109.99 and include 3 sets of EarGels™, 1 FitClip™ and a USB cable.
RunIQ was developed through New Balance Digital Sport, a division formed in 2015 to connect consumers with technologies to improve their athletic performance. Android Wear and Google Play are trademarks of Google Inc.
For more information please visit www.newbalance.com
Beyond Macros.
beyondmacros.com
Beyond Macros help athletes at all levels of sport get leaner, stronger, and perform their best with nutrition changes. Athletes understand the importance of nutrition, but still struggle to make lasting and impactful changes. The Beyond Macros program is the only program of its kind where video chat meetings with your dedicated coach are the standard.  This happens because having a connection with your coach, and regular check ins keeps you accountable to the program, and the changes last.
www.sundaymealprepper.com
Sunday Meal Prepper plan out recipes, lay out the calories, and give a shopping list for people who are interested in meal prep and eating healthy food all week long. Healthy food doesn't mean just chicken breast and broccoli all week long, and they help people eat things like Korean BBQ and Chicken Enchiladas while still meeting their New Year's Resolutions goals.
They've helped over 3800 people learn how to cook healthy meals, and are excited to help even more people reach their New Year's Resolutions goals through meal prep.
Spirit & Spark
spiritandspark.com/meditation-classes
Have you thought about trying to meditate, but you aren't sure where to start? Or, do you practice regularly and are seeking a new way to connect from wherever you are? Let's bring deep relaxation to you each week through Spirit & Spark Meditations.
Here's how it works:
A new session is offered to subscribers each week, which will include body relaxation, breathing techniques to help you focus and reduce your stress and a guided meditation that you can easily follow along with.
You have the option to listen to the session live over the phone as I conduct it, or you can tune in when it works for your schedule. The sessions will be stored in a shared drive that you can access any time.
The price is 50-75% less than what you'd pay to attend the class in a studio. And as an added bonus, subscribers can submit questions that will be answered weekly by the teacher.
Subscription cost per month: $22
Purchase Link: http://spiritandspark.com/meditation-classes/
HFACTOR Hydrogen rich water >> www.hfactorwater.com >> hydrogen — the super element documented to offer multiple anti-inflammatory and anti-oxidant benefits !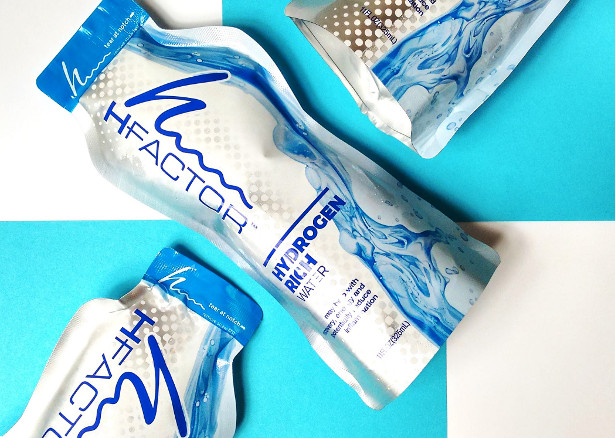 FACEBOOK | TWITTER | INSTAGRAM
Introducing HFACTOR — the functional brand poised to start a hydrogen-hydration movement in the market. HFACTOR's water is sourced and packaged in the U.S. and utilizes a patent-pending, chemical-free and magnesium-free process to infuse hydrogen — the super element documented to offer multiple anti-inflammatory and anti-oxidant benefits — into pure water for refreshing, functional hydration. An awardwinning, environment/health-friendly and ergonomic pouch keeps the hydrogen benefit potent, pure and super-portable. HFACTOR — the new way to water
HFACTOR FOCUSES ON HYDROGEN.
Over 500 international studies documented in science and medical journals report that molecular hydrogen may offer benefits to the human body, including the following:
Circulation and cell function optimization
Relief from fatigue and other system stressors such as jet lag, hangovers, and the side-effects of invasive medical treatments
Improvement in athletic/fitness performance and recovery (lactic acid reducer)
Energy and alertness level boost
Anti-inflammatory and anti-oxidant advantages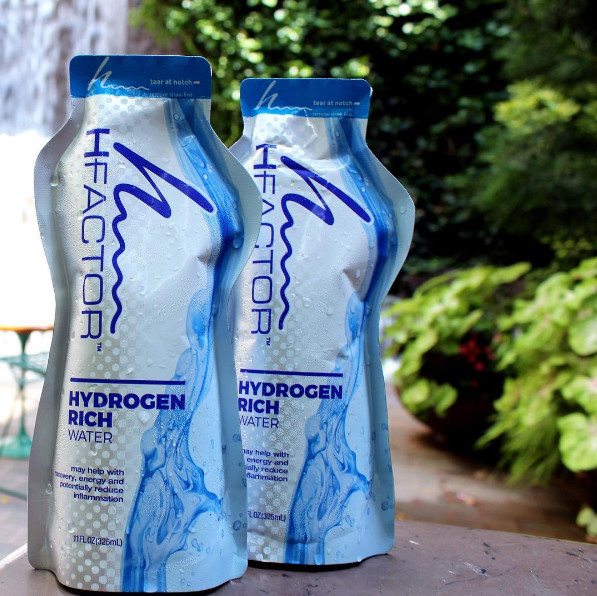 HYDROGEN DELIVERY
Though water contains hydrogen, it is bound tightly to Oxygen (H2O) and therefore cannot be released. Adding usable, accessible molecular hydrogen to water creates a new way to enjoy its benefits while receiving the additional advantages of Hydrogen for health, wellness and fitness goals.
PURE AND NATURAL
Unlike other hydrogen waters or DIY methods of making hydrogen water, HFACTOR is created without utilizing magnesium or contaminating chemical processes. HFACTOR also uses a scientifically advanced reverse osmosis water filtration process. Combining these ingredients via a patent-pending method infuses pure hydrogen into pure water for clean, beneficial results.
PRICE
HFACTOR 6 Pack is available online for a suggested retail price of $18.00 and 24 Pack for a suggested retail price of $64.99. Individual HFACTOR pouches are distributed in select markets and retails at $2.99.
PACKAGING WITH A PURPOSE
Safeguarding the purity and potency of HFACTOR's hydrogen-infused water formula was an integral part of HFACTOR's development. HFACTOR's proprietary, award-winning pouch preserves its contents to prevent hydrogen outgassing and to ensure hydrogen availability and product pureness. In October 2015, HFACTOR was awarded the best packaged water by The World Beverage Innovation Awards. The aluminum, environmentally-friendly packaging is all natural, BPA free, ergonomic, recyclable and contributes a low carbon footprint. Each pouch of HFACTOR holds 11 ounces (325 mL) of hydrogen-infused water.
WHY DO I WANT MY WATER TO CONTAIN EXTRA HYDROGEN?
Studies in scientific journals worldwide within the medical and wellness fields have documented molecular hydrogen's many health, wellness and fitness advantages. Users have reported improved athletic performance and recovery; boosted energy levels; diminishment of the effects of jet lag, hangovers, invasive medical treatments and other body stressors; alleviation of allergies; improvement of circulation.
Is your finger on the pulse – Healthy recipes for the month of January.

The Anjula Devi cookery school uses over 30 different lentils and pulses – from chickpeas to aduki beans, a range of lentils and chana daal.
Anjula grew up eating lentils every Sunday. Anjula's Dad cooked at what is known as the 'langar' at the mandhar (temple). Every temple has a langar where all people are welcome to a free meal regardless of their sex, colour or religion. There are no rituals observed in the langar and everyone eats together. All the food is vegetarian, so that no religious group is offended.
Black lentils is one of the most popular dishes served in the langar. Anjula's Dad used to say that the best food is very often the simplest food. This really is Anjula's soul and comfort food.
Anjula's Dad would often say "Anjula, these lentils are very good for the heart, they help to circulate the blood around the body. Your great grandfather ate these twice a week and he lived until he was 102".
There are so many incredible recipes that can be created from just one packet of lentils, and Anjula firmly believes that understanding the basics of how to cook lentils can really enable people to improve their health and well-being.
In Indian homes up and down the country, rather than meat, it is actually lentils and pulses along with fresh vegetables that are the dietary staples.
Anjula's latest initiative, 'Is your finger on the pulse…', shares recipes containing an impressive array of lentils, and some amazing pulses like brown chickpeas, cow peas and rosecoco (crab eye) beans. The delicious prawn and black-eyed peas recipe has just kicked off the initiative by being shared via Anjula's social media sites.
Lentils and pulses are sustainable and very affordable. They contain amazing health benefits which Anjula's clients are already enjoying, along with the phenomenal blend of spices which she adds to her recipes.
Anjula wants to share these recipes and their health benefits with the many people in the UK who still aren't eating these amazing jewels.
For further information please contact andy@anjuladevi.com
LifeIce
 www.lifeice.com
LifeIce, the first all natural, bite-sizedpopsicles, sold in convenient ready-to-freeze trays. Healthy, mindful and smart snacking is just starting to take off. You can see every major food company  even the 'unhealthy ones' beginning to offer snackable, mini versions of their products. These Cubettes are first all natural bite-sized popsicles, delivered room temperature, in freeze-at-hom trays. Essentially, we've "ditched the stick" to offer smartly portioned and guilt-free frozen treats for those looking snack better in 2017.
 www.lifeice.com"Ditch the Stick"LifeIce is an Official Partner of the Ovarian Cancer Research Fund Alliance
Exo
exoprotein.com
Exo,  pioneering the consumption of insects through protein bars made from cricket flour. Our bars are free of gluten, soy, dairy, refined sugars, preservatives and are made from all natural ingredients. On top of all of that – they're also made by a three-Michelin-star chef and are a sustainable food source – crickets produce 100x less greenhouse gasses than cattle and require far less water, space, feed.
Executive Mindfulness Online Course.
It is designed to teach busy professionals the benefits of mindfulness and how to incorporate mindfulness into their work lives to be less stressed and more successful. The link to the program is: www.executivemindfulness.org. If readers would like to take a quiz to see how mindful they are in their work, they can go to :- www.executivemindfulness.org/mindfulness-quiz/
Healbe Introduces GoBe 2 The Only Complete 'Smart Life Band' Fitness Tracker
First Device to Automatically Measure Caloric Intake, Body Water Balance and Emotional State Helping Users to Better Manage and Achieve Health Goals
LAS VEGAS, January 5, 2017 – The GoBe™ 2 "Smart Life Band," the first and only wearable that automatically measures calorie intake, hydration levels and emotional state to help users achieve their weight loss and general health goals, has been introduced here at CES 2017 (LVCC South Hall, Lower Level, Booth MP25256).
Designed and manufactured by Healbe™ Corp. (http://www.healbe.com), the second-generation device is the first targeted at individuals looking to lose weight. GoBe 2 uses activity and stress sensors and patented Healbe FLOW™ Technology to monitor nine key health parameters – more than any other wearable on the market. Health factors measured include calorie intake, calories burned, energy balance, water balance, stress level, emotional state, heart rate, sleep quality, distance traveled and number of steps per day.
It is also sleeker and lighter than the first-generation device, with a contemporary black faceplate that displays easy to read bright blue characters and intuitive symbols and notifications. In its design approach to GoBe 2, Healbe's development team took customer feedback into account to improve the device's interface and performance with more sensors and a comprehensive approach to data measurement.
Allowing users to easily monitor and track the relationship between their lifestyle, behavior and physical conditions, GoBe 2 securely sends all tracked data to smartphones and portable devices via Bluetooth LE for viewing on their Healbe GoBe apps (iOS and Android) or Healbe GoBe website accounts.
"Everybody is different, and there is no 'normal' when you look at factors that will help individuals lose weight and maintain day-to-day wellness," said Artem Shipitsyn, CEO and co-founder of Healbe. "GoBe 2 improves upon our original device to deliver on the full promise of the 'smart life band' and provides users with a complete picture of their personal health so they can manage their behavior to achieve their health goals."
GoBe 2 is water-resistant for most daily activities, including swimming (except in saltwater), showering and bathing, and works for up to 48 hours per charge (via an included USB cable and charger dock).
Improvements for Better Whole Health Monitoring
GoBe 2 uses Healbe FLOW Technology and an impedance sensor to automatically monitor calorie intake and hydration levels non-invasively – through the skin on users' wrists. An improved algorithm tracks this data to give users a real look at their numbers over time so that they can manage their eating habits.
Other key enhancements include a nine-axis accelerometer that improves tracking of movement over the earlier three-axis model, and the addition of a skin galvanic response sensor to the encoder to better monitor stress levels and emotional state in real-time.
"GoBe 2 was designed to support average consumers seeking to lose and maintain their weight – and not fitness enthusiasts or those seeking a tracking device as a lifestyle choice. It helps users to stay on top of smart-living factors and acts as a personal guide to healthier living and health and fitness goal reinforcement," said Shipitsin.
"In the future, we plan to expand GoBe's value by providing even more precise and personalized information based on a user's calorie consumption and other data/ measurements and inputing that data in real-time into the device's proprietary algorithm. In turn, users will be provided with deeper insights into their bodies and state of health and personalized recommendations for improving their health and building healthier habits."
GoBe 2 will be launched on ProductHunt.com in mid-January. It will be available at select national retailers in the U.S. and China, as well as online from Amazon.com, BestBuy.com and from Healbe, in late January at a suggested retail price of $179.95. Visit www.healbe.com for an updated list of retail partners.
How to stay healthy on a budget

As January starts, many people are making New Year's resolutions about getting healthy and saving money during the year ahead. With this in mind, an online voucher code and money saving website shows you how to manage both of these in 2017 with a handy video guide.
Health and fitness is important, but so is having a healthy bank account. If you have put on a few extra pounds over recent months or just want to give your health a boost, it needn't cost the earth. Online voucher code and money saving website www.myvouchercodes.co.uk have put together some handy tips to help you get fit and healthy and also save money.
Speaking about the healthy money saving video, Managing Director of My Voucher Codes, Chris Reilly, said:
"Some of us may have put on a bit of weight over Christmas, or are struggling to lose a few extra pounds and have probably added getting fit and healthy to our New Year's resolutions. Many people will have also added saving money to that list too, so can you do both? Yes, you can! Following our helpful hints and tips you should be able to lose the pounds from your body whilst not losing pounds from your wallet."
He added:
"It's important to look at your health and fitness as a long term investment and careful planning, clever shopping and using helpful hacks will help you maintain a healthy lifestyle without spending thousands. Hopefully our video will give you some inspiration to get started on your resolutions."
How to shop and save whilst been healthy
• Make a list and stick to it only buying what you need.
• Collect voucher codes and coupons for discounts on your food shopping only for items you need.
• Plan your meals then batch cook and freeze when you have time.
• Buy veg when it is going out of date and cook in bulk to use for soups.
• Or prepare other meals in advance and freeze
• Check out the reduced section of your supermarket for bargains.
• Buy frozen vegetables to up your veg intake.
• Try cheaper own brands in the supermarket.
• Use local markets for fruit, vegetables, meat and fish.
• Shop in season.
• Buy cheaper cuts of meat.
• Cut down on meat and replace with other proteins such as legumes, eggs or beans.
• Don't shop when hungry.
• Don't waste food, freeze leftovers or use for lunches.
• Buy in bulk for items which can be prepared or frozen, making the most of offers in store.
Daily tips
• Skip the coffee shop, save money and calories from fattening drinks.
• Bring your own lunch into work rather than buying sandwiches on the go.
• Cold showers are a benefit to your body and bills, they:
o Increase alertness.
o Improve immunity and circulation.
o Stimulate weight loss.
o Reduce your gas and electricity bills.
• Drink plenty of water.
• Ditch the takeaways and make your own healthy ones at home.
• Jamie Oliver and Nigel Slater have great recipes for healthy and affordable fast meals at home.)
Fitness
• Use free health apps to monitor your health and fitness.
• My Fitness Pal you can add in everything you eat and drink to track calories and Fit Bit can be used to track steps, exercise and sleep patterns.)
• Trying to walk more 30 minutes a day (or 10,000 steps) is recommended.
• Take the stairs or jump off the bus a stop early.
• Keep an eye out for free passes or week trials at your local gym, on social media.
• Don't buy costly fitness DVDs. Use YouTube videos for exercises.
• Use stuff around your home to work out with, i.e. bottles of water/tins of beans, stairs.
• Use social media sites such as Pinterest and Instagram for fitness tips from the pros.
THOSE LEADING MOST PHYSICALLY ACTIVE LIFESTYLES FOUND TO BE SOCIETY'S HAPPIEST
44% of people feel wellbeing at its highest when playing sport or exercising
People who lead a more active lifestyle generally enjoy a better overall state of wellbeing than their less physically-active counterparts, according to new research.
The study* from Central YMCA surveyed a nationally representative sample of 1,000 adults from across the UK and found that being physically active causes a 13% boost to wellbeing scores, while being less active depletes these scores by up to 19% – unveiling a 32% divide between the most and least physically-active in society.
The research revealed that those who lead physically active lifestyles attain the highest wellbeing scores – achieving 6.92 on an index of 10, against a national average wellbeing score of 6.13.
In addition, almost half (44%) of research respondents said they felt wellbeing at its highest when playing a sport or exercising.
Commenting on the findings, Rosi Prescott, chief executive at Central YMCA, said: "These results confirm something we at Central YMCA have been aware of for a long time – physical activity greatly impacts our overall wellbeing. Our organisation works with people every day to help them lead more active lifestyles so we see first-hand how increases in physical activity can impact your mood, wellbeing and ultimately happiness. So, we're not surprised that the research has shown those who are more active typically enjoy wellbeing scores that are up to a third better than those who are less active."
The report also uncovered that those who had found themselves becoming more active over the last three years demonstrated an 8% uplift in wellbeing scores, while those whose fitness levels had decreased saw their scores fall by over a fifth.
Previous research from the Mental Health Foundation found participation in regular physical activity increases self-esteem, can help reduce stress and anxiety, and can work as a preventative measure when it comes to the development of mental health problems.
Rosi continued: "As we move into 2017, and many of us take on New Year's resolutions, it's a great time to reflect on whether we're doing enough exercise in our daily lives. Even something as simple as a brisk 15-minute walk can make a world of difference. But don't be fooled into thinking physical activity alone is the answer to better wellbeing – we need to ensure we have a good mix of exercise, mental stimulation and positive relationships in our lives if we want to truly reach our highest sense of wellbeing and self-satisfaction."
*Participants of the nationwide study were asked to rate 14 statements to determine how various lifestyle factors, such as levels of physical activity, experiences of education, mental stimulation and relationships impacted overall wellbeing.
For the full report findings please visit: http://www.ymca.co.uk/eudaimonia-report
Detox Dumplings at Mango Tree
With Christmas over and everyone trying to lose some of that added turkey weight Mango Tree, the award winning Thai restaurant in the heart of Belgravia, has introduced a detox dumpling menu that will be available from the 2nd January to the 27th January, so you can still have warming food without feeling too guilty.
The inventive chefs at Mango Tree have come up with a menu that features beneficial ingredients including baby spinach pastry with truffle edamame dumplings, spinach is packed full of vitamins, protein and fibre which makes it one of the best 'superfoods' as each mouthful contains so many good properties;black rice and vegetable dumplings, black rice is the only rice that contains beneficial antioxidant anthocyanin and vitamin E which is important in maintaining eye, skin, and immune health and quinoa fresh rolls with Thai dipping sauce, quinoa is one of the few plant foods that contains all nine essential amino acids.
The detox dumplings are the perfect way to enjoy January with a bit of Thai flair.
Mango Tree | 46 Grosvenor Pl, Belgravia, London SW1X 7EQ
Website: mangotree.org.uk
Email: info@mangotree.org.uk
Tel: 0207 823 1888
WILD SUPERFOODS AT MAC & WILD
This January, Scottish game, seafood and whisky champions Mac & Wild have all the delicious superfoods you need to keep healthy this January without depriving yourself of everything you truly love to eat.
Warm up with a bowl of Mac & Wild's deliciously nutritious 72 hour Bone Broth, an incredibly healthy mineral rich and nutrient dense infusion. High in amino acids proline and glycine, vital for healthy connective tissue, ligaments, joints and organs.
For those looking for something a little heartier, Mac & Wild's Venison steak and Venison chateaubriand offers diners a healthy meat option. Venison is one of the healthiest meats around, leaner than all other red meats, high levels of Iron and Vitamin B and even has less fat than skinless chicken.
Mac & Wild, brought to London by street food sensations The Wild Game Co., has recently celebrated the one-year anniversary of their first permanent restaurant Mac & Wild Fitzrovia, located in the heart of London's West End, and the opening of their second restaurant, Mac & Wild City, just a stone's throw from London's Liverpool Street on Devonshire Square. Mac & Wild take diners on a journey to the Scottish Highlands, enjoying the finest wild venison, game, seafood and whisky in a rustic setting.
Mac & Wild Resturants:
Mac & Wild Fitzrovia: 65 Great Titchfield Street, London W1W 7PS
Mac & Wild City: 9A Devonshire Square, London EC2M 4YN
Website: www.macandwild.com
Twitter & Instagram: @macandwild
Facebook: macandwild
Reservations & Enquires: 020 7637 0510 / info@macandwild.com
5 Top Tips for Conquering Dry January, from the Head Bartender at Barts – Vincenzo Sibilia
Now that our champagne glasses are empty, our aprons are abandoned and our balloons are deflated, it's time to officially accept that the festive period is over. With the arrival of 2017, comes dry January. The annual month long sober event encourages even the most reckless of party people to ditch their drinking habits and opt for a detox.
To ensure the testing time runs smoothly, Vincenzo Sibilia (Head Bartender at Barts, Chelsea) has ensured you'll be confidently abstaining from alcohol for the first month of the year with five top tips for creating delicious booze-free beverages.
1. Create a Cordial
Making your own cordial can be a great way to add a sophisticated flavour to your drink, and shows you've put real effort in. Boil your chosen fruit with sugar and leave it to infuse. You can tailor your cordial to your individual taste preference and keep it stored in the fridge for future use. Foraged elderflower works particularly well.
2. Mull it Over
If you're keen to squeeze every last drop out of the festive celebrations, why not opt for a homemade mulled drink? Apple juice works particularly well. Simply simmer the apple juice for ten minutes with strips of orange peel and a cinnamon stick, then finish by adding a touch of agave syrup.
3. Let the Lime in
Lemonade may be strictly reserved for Summer, but Limeonade has no such boundaries. For a tangy cocktail, blend limes into a pulp and add soda water. Thinly slice the left over limes and add as a garnish if you're keen to impress.
4. Mad about Mimosas
Virgin mimosas can be made simply by replacing the champagne with grape juice. The overall taste is sweeter, so it's a great drink for the whole family to enjoy. Ensure the grape juice is sparkling as this adds the right amount of fizz to your homemade treat.
5. Tea Total
As herbal and skinny teas climb higher on our shopping list, why not try making your own sparkling raspberry tea? Simply combine unsweetened tea with cranberry juice and sparkling water to create a delicious, figure-friendly beverage. Add fresh raspberries for a garnish.
Barts opened six years ago and was London's first 'speakeasy' style bar located on the prestigious Sloane Avenue. It is the brainchild of Duncan Stirling and Charlie Gilkes, the dynamic duo that own the Inception Group that also comprises of the highly successful 80's themed nightclub, Maggie's and an Englishman's Italian, Bar, Pizzeria and Karaoke, Bunga Bunga in Battersea, and Mr Fogg's, a Mayfair bar modelled on the home of Jules Verne's most famous adventurer, Phileas Fogg. Last year they also opened Cocobananas, a Brazilian beach party themed nightclub, and Beaver Lodge, a cabin bar and dance saloon based on the winter cowboy log cabins found in Wyoming. This Spring they will soon launch 1940s themed post Blitz bar, Cahoots, in Soho.
Barts | Chelsea Cloisters | 87 Sloane Ave | London | SW3 3DW
T: 020 7581 3355
E: info@barts-london.com
W: www.barts-london.com
FB: Barts
T & IG: @BartsLondon
Opening Hours: Sunday – Tuesday: 6pm-12am
Wednesday – Saturday: 6pm-1am
DON'T DETOX THIS JANUARY AT BHUTI
New year, new you? Is a post-Christmas detox on your January agenda? Forget everything you think you know this New Year at bhuti London and DON'T DEXTOX. January is a time of year to be kind to yourself in all the right ways and bhuti has everything you need to look after and nourish your body this January.
Embarking in strict juice cleanses, rigorous exercise and completely eliminating specific foods can be counterproductive during this winter month. The most toxic thing we have are our thoughts, and if we are continually berating ourselves with 'we should' attitudes often resulting in a heavy dose of denial and guilt. This in turn leads us to begin the year on a negative note.
bhuti in Richmond will help you hibernate, go within, get quiet and properly asses your life this January. What makes you happy, how can you love yourself and your body to manifest 2017 into the year you want it to be.
This January, join bhuti for a one off exclusive event and get 'High and Dry' at bhuti's first clean clubbing night on 13th January. The unique charity event at bhuti is in partnership with Ken Crossland, previously a club promoter in New York who now 'gets high' purely on music and sharing his evangelical love of helping people get and stay clean.
bhuti | 50 Hill Rise | Richmond | TW10 6UB
Tel: 0330 400 3108
Web: http://bhuti.co/
FB: @bhutilondon
Twitter: @bhutilondon
Instagram: @bhutilondon
Bart's Bar Launch #TryJanuary Menu
Bart's Bar celebrates Rude Health's #TryJanuary month with an experimental cocktail menu designed to beat January blues.
From the 12th January, Bart's Bar on Sloane Avenue will be adding Rude Health's #RudelyAlternative drinks to their spirits cabinet and offering guests an innovative January cocktail menu, which will be free of dairy, but not of alcohol. Expect to see Rude Health's Almond Drink injected with turmeric, pepper, honey and rum, Cashew drink combined with Bourbon, Barrel bitter and Frangelico and Coconut Drink expertly blended with Mozart Chocolate, rum and honey.
Address:
Bart's Bar | Chelsea Cloisters Sloane Avenue, London, SW3 3DW
W: www.barts-london.com
Twitter: @BartsLondon
T: 020 7581 3355
E: shh@barts-london.com
Opening Hours: Monday-Thursday: 6pm-12:30am, Friday-Saturday: 6pm-1:30am, Sunday: 6pm-11pm
W. www.rudehealth.com
T: @rudehealth
I: @rudehealth
E: hello@rudehealth.com
Detox The Fun Way at Brother Marcus
Brother Marcus the Garden Café serving all day brunch, Caravan Coffee and cocktails in the heart of Balham focus on seasonal, organic and the highest quality produce and have come up with some special dishes to help you detox in January without going on a dreaded liquid diet. With ingredients such as tumeric, kale, beetroot, sweet potato and all the avocado you could wish for January can be healthy without being boring at Brother Marcus.
Dishes include The Step Sister, with courgette, sweet potato & feta fritters, avocado, spinach, poached egg, turmeric yogurt and crispy kale, the Yummy Mummy, with avocado and spinach on toast, beetroot hummus, tomato salsa, sesame & feta and the Papa Don't Peach containing papaya with fresh lime, peach and rosemary puree and Greek yoghurt all contain at least one 'superfood' and are dishes diners can devour without feeling guilty and breaking their January detox. For those who want to detox the fun way head to Brother Marcus.
POW Natural Energy Water
www.powenergywater.com
POW is a natural and refreshing energy drink that stimulates and hydrates when you need it most. POW contains natural caffeine from guarana to revitalise, Vitamin B to stimulate, ginseng root for sharp thinking and sparkling water to hydrate. With only 10 calories per 100ml from natural fruit sugars and no added sugar or colourings.
Available in three sparkling flavours – Cranberry & Apple, Citrus & Zest, Coconut & Lime
Pouch is a free browser plug-in that saves our users time and money.
We automatically find and display the best voucher codes as you shop online, on over 3000 UK stores. This means you never need to visit a voucher code website again.
they have dozens of exclusive discounts with several fitness-related retailers, such as wiggle.co.uk, myprotein.com, gonutrition.com, myvitamins.com, bodybuilding.com etc.
Pouch is a really easy way for you  to save money on health and wellness products instantly.