PELI™ – THE CASE FOR MOTHER'S DAY Shining the Light on Gifts With a Lifetime Guarantee ! >>  www.pelimobileprotection.com
Looking for a gift for Mother's Day that will constantly be used and protect some of the most precious pictures and important messages your Mum may have – or a gift that will literally light up your Mum's Day? If so, Peli has the answer with its range of mobile snd iPad cases and range of headlamps. The products embody Peli's DNA – the global leader since 1976 in the design and manufacture of protective cases and lights that withstand the most extreme conditions on Earth. They also carry a Lifetime Guarantee.
The Peli™ mobile protection range includes:
iPad Protection!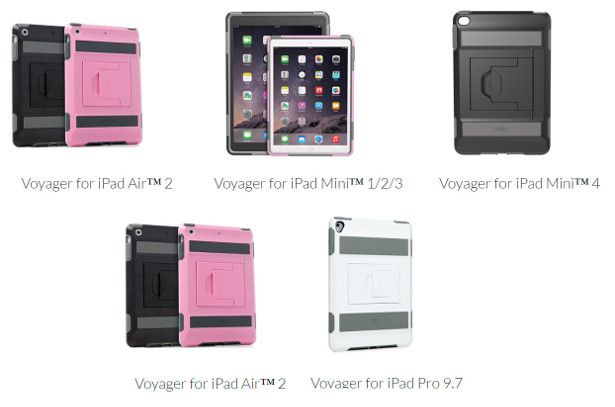 Peli Voyager for iPad Pro 9.7, Mini 1/2/3/4 and iPad Air 2 The Peli Voyager range provides tough, rugged, military-grade protection but is also slender and lightweight. It also features an integrated dual-mode built-in kickstand for easy viewing.
The Peli Voyager case for the iPad mini™ 4 is available in Black/Grey and retails at £44.99; the Mini™ 1/2/3 is available in Black/Grey or Pink/Grey and retails at £39.99; and the iPad Air® 2 has a range of colours which includes Black/Grey, Pink/Grey, and White/Grey, retailing at £49.99. www.amazon.co.uk
The Peli™ Vault !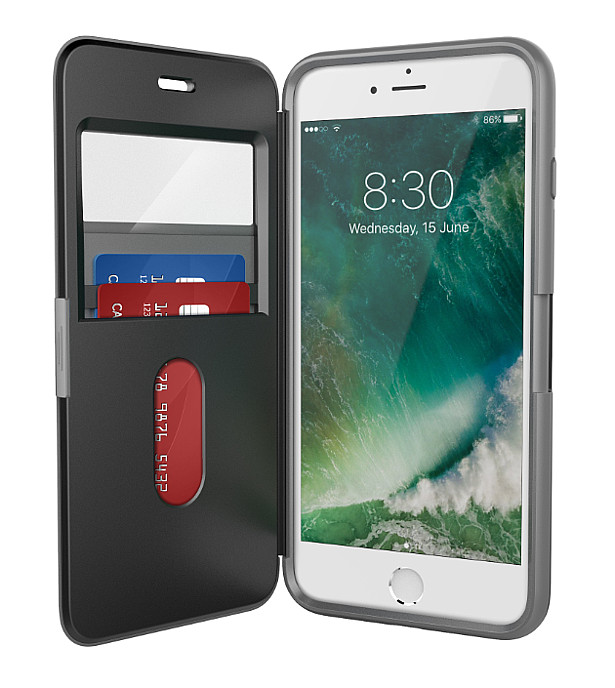 The Peli Vault keeps all that you need at hand, in one neat case. There's no more fumbling around in a bag as your Mother will be able to carry her credit card, ID and iPhone all together inside this durable folio case. Created from tough polymer plastics and TPR rubbers, the Peli™ Vault's streamlined design makes it the ultimate rugged folio case to protect all these valuable items together – and safe! For ease of use, there's a built-in window so she can see who's calling without opening the case, and the case incorporates a kickstand for hands-free media viewing. For the iPhone 7 and iPhone 7 Plus (also compatible with the iPhone 6/6 Plus), the Peli Vault cases are available on Amazon and other retailers, at £39.99
Peli™ Adventurer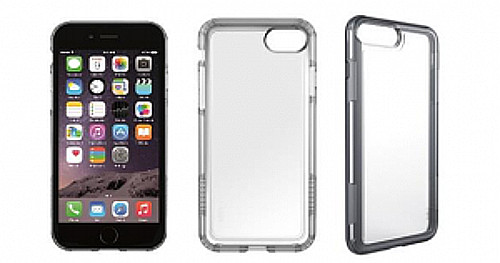 The Adventurer – the slimmest case on the market with a clear back to showcase the colour range of the latest iPhone models. The Adventurer cases offer 23% more impact absorption over similar protector models in the market, as they are made from HPX™, Peli's proprietary material that has been especially designed to absorb impact and disperse shock forces away from the mobile device. Important for those running for transport, the Adventurer cases also have a dual-layer structural design, a non-slip grip and exceed 810G Military Standard drop tests*. For the iPhone 7 and iPhone 7 Plus, the Adventurer cases are available on Amazon UK and other retailers, at £29,99.
Peli™ Guardian !
The Peli Guardian range has been designed by well-established designer David Ahmad (European Luxury cars). Created in Barcelona and engineered in the United States, this case combines the best of elegant design and tough resistance. One of the thinnest protective cases on the market its slim design makes it easy to hold and handle. Meeting Military Specification test standards, the Peli Guardian is available for the iPhone 6s, 6s Plus, iPhone 7 and iPhone 7 Plus. Peli Guardian cases are available on Amazon UK, and other retailers at £24.99 and are available In Black/Blue and Black/Grey colours.
Peli's Chargeable Peli 2780R LED headlight !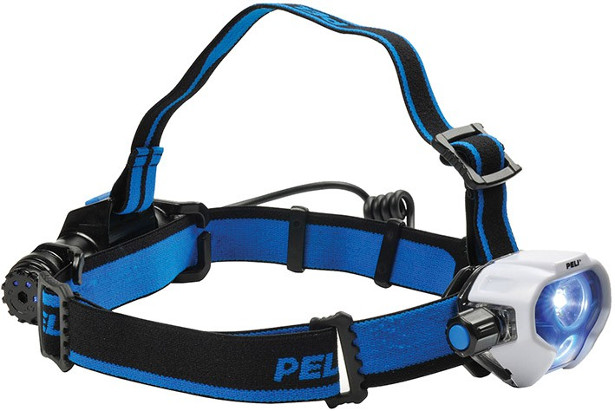 Peli's Chargeable Peli 2780R LED headlight is the brightest ever made by the company with 558 lumens and is perfect for cycling in the dark, evening runs, dog walks or DIY in dark places. Powered by a lightweight, efficient and powerful rechargeable lithium ion battery, the Peli 2780R headlight is equipped with a state-of-the-art LED that can shine clean, brilliant light of different intensities
The IPX 4 water-resistance rating makes the Peli 2780R LED headlight ideal for outdoor use. The headlight also offers a safety flashing mode. Constructed of water/weather resistant polymer, includes three interchangeable face plates (black, white and Photoluminescent) and pivots 70 degrees to direct the light where it's needed. Weighing in at just 207 grams with battery, micro-USB charger cord with internal charging port, and a full-time battery level indicator. It retails at £83.36 from www.peliproducts.co.uk/
Pinkly Perfect: www.pinklyperfect.com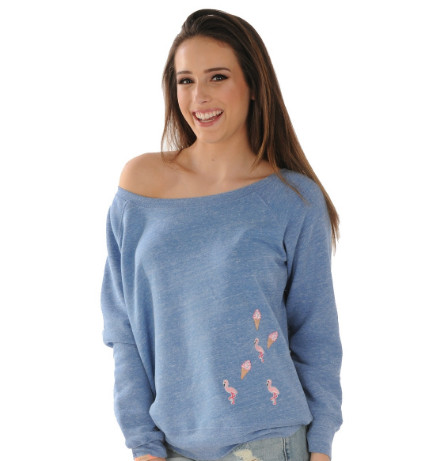 – Pinkly Perfect aims to capture the magic ofsummer vacation all year long for girls/ women with serious beach town pride.Our products are everything you need to help you celebrate the best threemonths of the year while also helping cope with the other nine. For our summerline, we sell everything from tees to tanks to coverups to beach bags, flipflops, and beach towels while in the off-season we carry sweatshirts, leggings,and canvas accessories. Our keychains and bracelets specific to NJ and CA beachtown favorites are our top-seller, perfect for anyone who needs a dailyreminder of their favorite place, and are sold year round.
NEUMA creates a sustainable, transparent haircare system that delivers results without sacrificing any performance.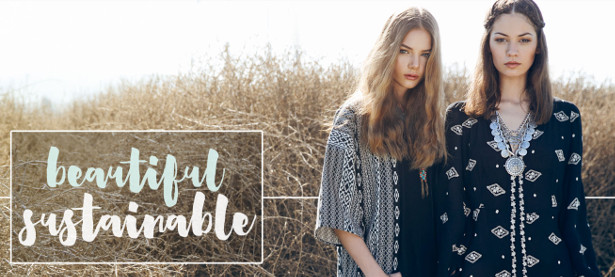 They use clean energy and green chemistry principles in manufacturing while reducing packaging and maximizing use of post-consumer recycled resources. They use materials that are recyclable, designing packaging for reuse and partnering with suppliers who use renewable energy and support fair trade. The NEUMA line uses ZERO synthetic fragrance, sulfates, parabens,1,4-dioxane, phthalates, glutens, neurotoxins, aluminum compounds, glycols, formaldehyde donors, ureas, carcinogens and environmental pollutants. The NEUMA haircare line features the highest quality essential oils from a world class manufacturer using renewable, beneficial and plant-based ingredients. The tagline "Naturally Addictive!" reflects the types of testimonials that are received from hairstylists and clients alike! For more information on NEUMA Haircare visit www.NeumaBeauty.com.
 'SkeweRack: shish kabob set that can turn 6 kabobs simultaneously.
It is sold on Amazon.com and www.konexcel.com.
Brown Safe Manufacturing, Inc.
www.brownsafe.com
Although most people think of giving jewelry, many moms love receiving a safe that is specifically built for the storage and organization of all the jewelry they have received in the past. these luxury jewelry safes are completely customized with choice of color, interior wood type, and custom drawers that are configured for mom's exact jewelry collection.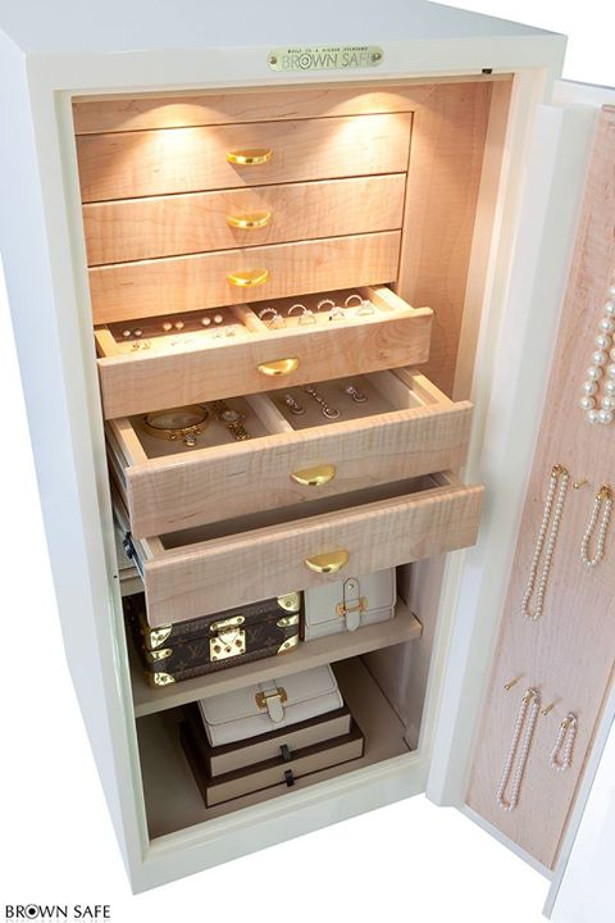 With Mother's Day coming soon, it's hard to find gifts for the mum who seems to have it all!

Whether she's into fitness, likes her home comforts, or is always out and about, Belkin has something for her. Here are some great, practical gifts ideas that keep on giving:
If your mum is the kind of person who loves checking steps, pulse, stats and everything else on your Apple Watch then this is for her! This portable 6700 mAh Valet Charger Power Pack means she can quickly charge her Apple Watch and iPhone simultaneously, as the built in magnetic charging module for Apple Watch eliminates the need for a cable. Available at Belkin.com for £89.99.
alet Charger™ Power Pack 6700 mAh for Apple Watch + iPhone
Belkin's Boost↑ Up™ Wireless Charging Pad + Charger offers the perfect solution to cable-free charging. The Qi-certified charging pad works with all the latest Samsung wireless-charging smartphones and is compatible with all other Qi-certified smartphones, tablets, and accessories, even iPhone wireless charging cases/sleeves. At £59.99 it's the perfect gadget for any mum who wants to untangle herself from clutter.
Belkin's Lightning Audio + Charge RockStar™ is the perfect adapter to allow you to simultaneously listen to music and charge your iPhone 7. If your mum has the newest iPhone then this is the perfect gift for her! Available for £34.99 at Belkin.com
If your mum loves fitness then she shouldn't be without the Sport-Fit Pro Armband for iPhone 7 which is both protective and comfortable to wear. There is also the Sport-Fit Plus Armband for iPhone 7 Plus which is breathable and durable and fits snug against your arm to give you full access to your screen without adding extra bulk. Both are available at Belkin.com for £29.99
Sport-Fit Pro Armband for iPhone 7 – HeroImageSport-Fit Plus Armband for iPhone 7 Plus
Belkin's Valet™ Charge Dock for Apple Watch + iPhone is perfect for the bedside table or desk and is a beautiful gift for any tech-loving mum. It is now also available in Rose Gold exclusively with Apple and offers dual charging for her iPhone and Apple Watch whilst decluttering from cables. Available for £99.95.
Belkin's QODE Ultimate Keyboard Case for iPad Air 2 is great for the mum on the go! Allowing her to work anywhere, the case is made of aircraft-grade aluminium alloy, and is lighter than the iPad itself. Beautifully designed so that it is thin enough to slip easily into her handbag, it is available for £99.99 at Belkin.com
QODE Ultimate Keyboard Case for iPad Air 2 – White
Beautiful and strong, Belkin's Mixit DuraTek™ Lightning to USB Cable has been created for ultimate durability. Built with Kevlar® technology, these cables are built to last, as well as giving a lightning quick charge. Available in black, gold, rose gold and silver for £24.99 at Belkin.com
For the house proud mum, here's a Wi-Fi system that stands out for all the right reasons! Beautifully designed with internal antennas, Linksys' Velop whole home Wi-Fi system takes up 88% less space than other routers and all cables have been carefully hidden to reduce clutter. The mesh network allows you to switch between routers automatically as you move around the home, without having to change your network settings, so you're always connected. This is a gift that will benefit the whole family with superfast and reliable WiFi to keep the peace!
www.vaniaanddavid.com
Vania & David cool and bold handbags, jewelry and soy Candles and a line of canvas tote super cool.
These products have been used in over 13 Hollywood Movies ,Tara Reid uses our necklace in ShArknado 2.
Don't forget to show Mum how much she means! Every Mum gets a free dessert with her main meal this Mother's Day at The Twice Brewed Inn on Hadrian's Wall, booking advised.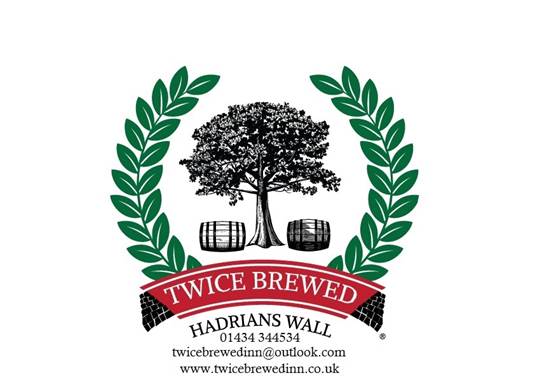 The Twice Brewed Inn is set amongst some of the most breath taking scenery in England and stands in the shadows of Steel Rigg, without doubt one of the most dramatic parts of Hadrian's Wall. The Twice Brewed is close to all the main Roman sites on the wall – Vindolanda, Housteads and The Roman Army Museum.
The Inn provides comfortable accommodation all with en-suite facilities. Relax in the bar in front of a roaring fire where you can enjoy real ales, beers from around the world, an international wine selection and a rather more locally themed menu showcasing the very best of local produce.
The Four Seasons Hotel in St Fillans, Scotland is offering all magical mums a free glass of Prosecco with all 2 and 3 course Sunday Lunches, this Mothering Sunday!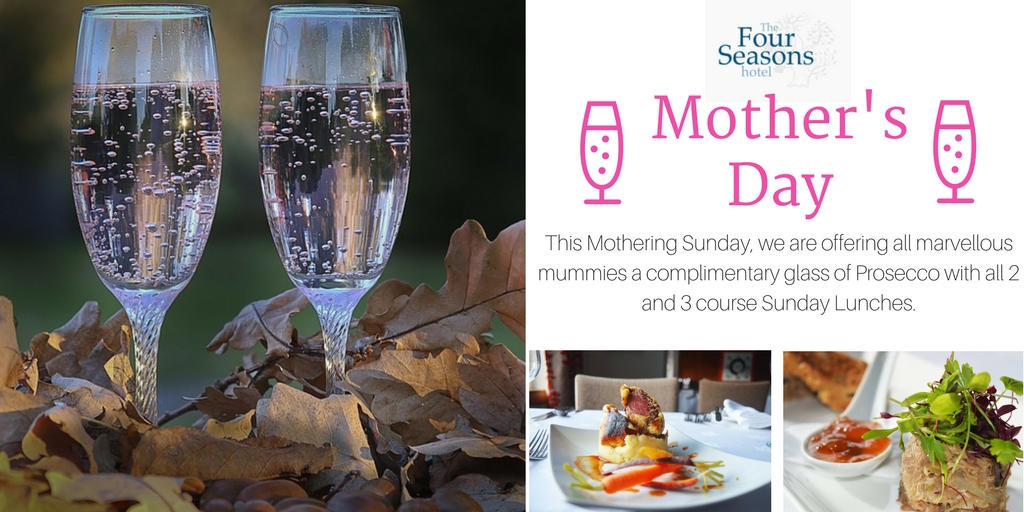 The Four Seasons Hotel in Perthshire Scotland is situated in a picturesque setting on the banks of Loch Earn. The natural beauty of this location is the first delight for every visitor to St. Fillans, and the position of the Four Seasons, looking south-west down Loch Earn, is one of the most enviable settings in Scotland. The views from the hotel are ever-changing throughout the seasons: fresh new colours of spring, long, light summer's evenings, spectacular sunsets to the west, morning mists shrouding the loch and the snow covered Bens. The hotel is a perfect wedding and honeymoon venue and is licensed for civil weddings too. With wedding packages available you can make you day extra special.
Mother's Day Ideas
Harris & Jones
The best gifts are thoughtful ones and home and accessory specialists Harris & Jones have a few ideas for showing that you care this Mother's Day.
A monogrammed journal, a keepsake box for those special things or perhaps even a photo album with your favourite photos in, are all gifts that show forethought and attention to detail.
With over 50 finishes to choose from, including several designer collaborations, there is something suitable for every mother, no matter what her style. Choose embossed letters in gold or silver to add a final flourish.
The end result will certainly be a beautiful, lovingly handmade, bespoke gift; designed and made in Britain.
Prices start at: £10 for an A6 journal, £17 for an A5 Keepsake Box, £25 for a Small Photo Album. Personalisation starts at £10
www.harrisandjones.co.uk /+44 (0)1908 587858
CELEBRATE MUM WITH A CHAMPAGNE EXPERIENCE ON THE COCA-COLA LONDON EYE THIS MOTHER'S DAY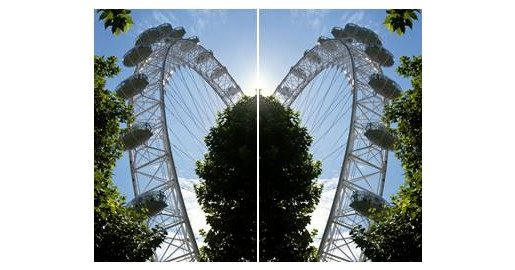 · Enjoy spectacular 360° views of London's iconic skyline and give your mum a Mother's Day to remember
· Complimentary bottle of Pommery Brut Royal Champagne to take home for all mums experiencing a Friends and Family Capsule over Mother's Day weekend
March, London, UK – What better way to spoil your mum this Mother's Day than with a luxurious Champagne Experience on the Coca-Cola London Eye? Sip a glass of chilled Pommery Brut Royal Champagne on a 30-minute rotation whilst you take in incredible 360 degree views of the capital.
For those looking for that extra-special something, the Coca-Cola London Eye's Friends and Family Capsule is the perfect way to celebrate Mother's Day with the whole family. Available for between 3-15 guests, enjoy stunning views of London's famous skyline in your own exclusive private capsule.
What's more, with a complimentary bottle of Pommery Brut Royal champagne to take home for all mums experiencing a Friends and Family Capsule over Mother's Day weekend (25th and 26th March 2017), there's no better way to show your mum how much you love her!
Family and Friends Capsule, from £400 online, includes:
· A complimentary bottle of Pommery Brut Royal Champagne to take home for all mums experiencing a Friends and Family Capsule over Mother's Day weekend (25th and 26th March 2017)
· Priority boarding and private capsule from 3 to 15 guests
· A 30-minute rotation (second rotations are available if you would like to extend your experience)
· Entry to the 4D cinema experience
· A complimentary 360° Mini Guide for each guest
· Samsung interactive in-capsule tablets
· Entry to the Eye Lounge (please arrive 45 mins before your booked time)
· Enhance your experience with a wide range of hospitality items including Hummingbird Bakery cupcakes or canapes by Rhubarb Food Design, as well as beverages such as wine or beer
Champagne Experience, from £31.95 online per person, includes:
· A glass of chilled Pommery Brut Royal Champagne
· Accompanied Fast Track entry
· A personal Coca-Cola London Eye host
· A 30-minute rotation
· Complimentary 360° Mini Guide Entry to 4D Cinema Experience
· Samsung interactive in-capsule tablets
For more information and prices and to book tickets, go to https://www.londoneye.com/tickets-and-prices/experiences/
Give your coffee-loving mum something she will really appreciate this Mother's Day with a range of MONIN premium syrups.
The MONIN Speciality Selection gift set contains five delicious flavours, as well as a recipe card full of tempting coffees and milkshakes to try at home.
MONIN Speciality Selection is available from twinings.co.uk and amazon.co.uk (RRP £9.49), and contains five 50ml bottles of Caramel, Vanilla, Hazelnut, Gingerbread and Chocolate Cookie syrup.
www.bloomingsecrets.com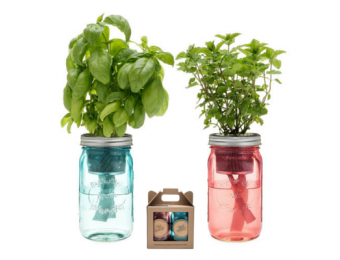 Blooming Secrets, a gardening website that provides personalized selections based off your exact location and level of gardening (so everyone can have a green thumb!).
Hydroponic Herb Kit
http://www.bloomingsecrets.com/gardening/basil-mint-garden-jar
Harvest Window Box
http://www.bloomingsecrets.com/gardening/harvest-window-box
Mango Calla Lily Kit (we have 3 other kits similar to this in different colors with different plants).
http://www.bloomingsecrets.com/gardening/mango-calla-lily-kit

The Kiwi Importer www.kiwiimporter.com -high quality specialty food products from New Zealand.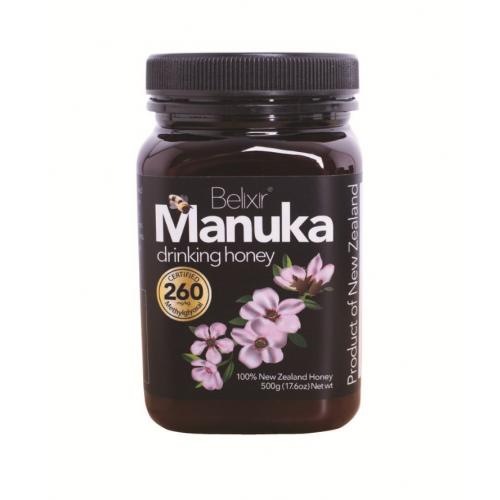 What is better for Rugby mom's than gifts from New Zealand – Home of the ALL BLACKS!!!
My top three suggestions are:
Belixir Manuka Honey
https://www.kiwiimporter.com/product/show/manuka-drinking-honey-mg-260-(big-17.6-oz-jar)
Manuka Honey is a New Zealand specialty – only made in New Zealand from bees visiting the indigenous manuka plant. The manuka bush has been used for healing by the Maori people for hundreds of years, and the honey also has healing properties.
Waha Wera Hot Sauce
https://www.kiwiimporter.com/product/show/waha-wera-kiwifruit-and-habanero-sauce
Waha Wera means 'burning mouth' in Maori and this sauce has a nice kick. The habanero peppers are organically grown in Northland, New Zealand and milled with iconic New Zealand flavors: manuka honey and kiwi (the fruit, not the bird!) to give the sauce a beautifully balanced sweetness.
Zealong Organic Tea
https://www.kiwiimporter.com/product/show/zealong-organic-oolong-tea-tin-:-15-pyramid-bags
Zealong means "Zealand Oolong" and this is from New Zealand's only commercial Tea Plantation. The leaves are organically grown and processed in the Waikato.
GE Lighting.
www.cbyge.com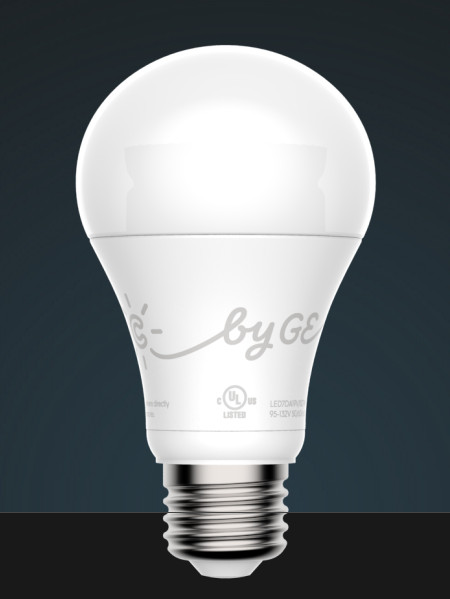 At GE Lighting, we know the importance of sleep—and we've got just what Mothers are looking for (and probably never thought of!)CbyGE's C Sleep is designed for your natural sleep cycle. It helps to create the perfect environment – warm, calm light at night and a crisp, vibrant one in the morning.
How about allowing Mom a home makeover in 5 minutes simply by changing the lights? It's possible when you bring high definition to energy-saving lighting. GE's new high-definition (HD) light bulbs are engineered with a higher CRI, or color rendering index, for greater color contrast and boldness over an average bulb, meaning the colors and features in each room can look even better. And, they offer all the great energy savings and long lifespan of LEDs.
Nova
www.soetiv.com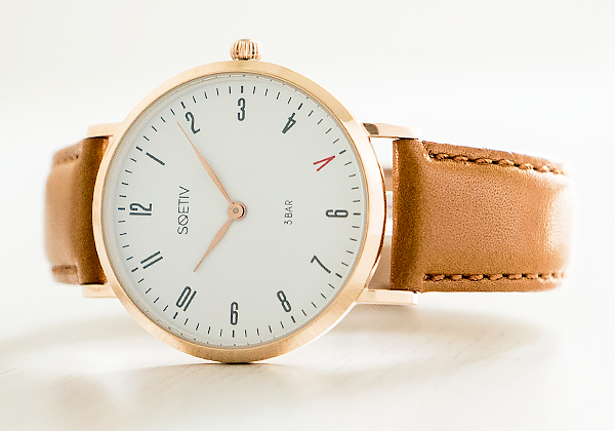 A classic Bauhaus inspired timepiece with 36 mm rose gold casing, 3 ATM, Japanese Miyota movement and top-grain leather strap. Other variations and models available on www.soetiv.com . All these watches come with worldwide complimentary shipping, 14-day risk-free trial period and one year warranty. There is of course, our unique payment model where customers decide the price of the watches.
Mum's the Word – Treat Her to Something Extra Special from Aldi this Mother's Day
Those struggling to top last year's Mother's Day gift need look no further, thanks to Aldi's Mother's Day Gifting range. Whether she prefers a pampered night in with a glass of wine or keeping busy in the garden, Aldi has a gift to suit every mum – available to pre order online at www.aldi.co.uk from 9th March and to buy in stores from 16th March.
Bring music to mum's ears with this Mother's Day Vintage Turntable (£59.99), featuring a retro design and built-in stereo speakers so she can enjoy all her favourite retro classics. Available in a variety of stylish colours, music loving mums can even record songs from LP to PC so they can listen to all their favourite tracks on portable music devices too.
Facial CleanserIf she likes to stay on trend, this Ladies' Mini Tote Bag (£14.99) is the perfect Mother's Day gift, with a spacious main compartment and zippered front pocket so stylish mums can carry all their essentials. Available in a variety of colours including pink, black and grey, the tote also includes a detachable shoulder strap.
Aldi's Facial Cleanser (£12.99) is ideal for mums who love to indulge in some much needed pampering. With a choice of seven different oscillating brushes, it's the ultimate treat for skin.
Getting ready for a day or evening out couldn't be easier with this Professional Hairdryer (£12.99), which boasts ionic technology for a speedier drying time. Containing an AC motor, this salon performance dryer has a powerful airflow to dry hair quickly. With a range of heat and speed levels, it suits a variety of different hair types and even has a 'Cool Shot' function to set hairstyles for the day or night ahead.
Luxury Mother's Day Candle Let the self-indulgence continue in the kitchen with a glass of Mum's favourite tipple in these Large Wine or Long Glasses (£7.99), which come with a choice of messages and designs to let Mum know how special she is. Or, if she prefers to shake it up with cocktails, she'll love experimenting with a Mojito Maker/Shaker Kit (£5.99).
With a variety of luxurious scents including Pomegranate Noir and Mandarin and Basil, Aldi's Luxury Mother's Day Candles (£3.99) are perfect for treating Mum to some 'me' time.
Treat mum to breakfast in bed on Mother's Day with this Melamine Tray (£3.99) and serve her the perfect cuppa with Aldi's Teatime Gifts (£4.99) which comes with a choice of mugs, coasters, trays and saucer sets. Go the extra mile and serve up a full cream tea feast with these Afternoon Tea Accessories (£4.99) – a dainty selection of vintage-style tea accessories including a two tier cake stand, creamer and teapot.
Garden KneelerGreen-fingered goddesses will love this Weather Station (£19.99), providing them with their very own local weather forecast and temperature prediction. With temperature and humidity trend indication and an ice warning feature, gardening loving mums can stay ahead of the game and prep their plants for any weather changes.
Available in two pretty designs, this comfortable Garden Kneeler (£7.99) is great for taking the pressure off whilst weeding and planting. What's more, Aldi's ceramic Wellington Boot Planter (£9.99) is a brilliant option for Mum to show off her horticultural creations, and is available in a variety of colours including blue and cream.
Aldi also has all the classic essentials to keep any mum happy this Mother's Day, including Ladies Slippers (£4.99) with a pretty bow detail and Mother's Day Plush Animals (£3.99). There is even a selection of Handmade Luxury Cards (£1.99) andMother's Day Cards and Bottle Bags (£0.79) for the perfect finishing touch to any gift.
Aldi's Specialbuys Mother's Day Gifting range is available in stores nationwide from 16th March and can be pre-ordered online at www.aldi.co.uk from 9th March – but be quick, as with all Specialbuys, once it's gone it's gone!
TREAT YOUR MUM TO SOMETHING SPECIAL FROM ALDI THIS MOTHER'S DAY
Pata Negra Cava RosadoGive your mum an extra special treat this Mothering Sunday with help from the award-winning drinks range at Aldi. Whatever your budget, showing your appreciation to the most important lady in your life need not break the bank with the supermarket's exquisite wine and spirits offering.
Pata Negra Cava Rosado, £5.99
Available from 16th March online and in stores nationwide
In a stylish rose coloured bottle, this Pata Negra Cava Rosado is the ideal gift this Mother's Sunday. With its soft raspberry and blackberry flavours and vibrant finish it is best enjoyed with a home baked cake, specially made for mum.
Prima Cuvee Prosecco, £8.99
Available from 16th March online and in stores nationwide
Brighten up your mum's special morning with a glass of this bubbly Prima Cuvee Prosecco accompanied by breakfast in bed. With delicate floral touches and a light sparkle, pair this bottle with scrambled egg and smoked salmon to serve up a breakfast fit for a queen.
G&T Gift Pack, £9.99
Available from 16th March online and in stores nationwide
Gin is every mother's tonic, so treat yours to the ultimate G&T collection. With four gins and four Bottle Green tonics to choose from, this gift pack has it all.
Bellucci Amaretto Liqueur, £4.39
Bellucci Amaretto LiqueurAvailable in stores nationwide
Make it a day to remember with this deliciously smooth almond liqueur. The distinctive flavours of this Bellucci Amaretto will promise to sweeten the end of dinner – best enjoyed with desserts or as a stand-alone treat over ice.
www.notbeforetea.co.uk
This beautiful spring time shopper bag makes a perfect gift for mum on Mothers Day. Made from coated cotton with canvas handles, the illustrations are designed by artist Becky Down, exclusively for Not Before Tea. £24
www.notbeforetea.co.uk/shop/tea-time-tote-bag/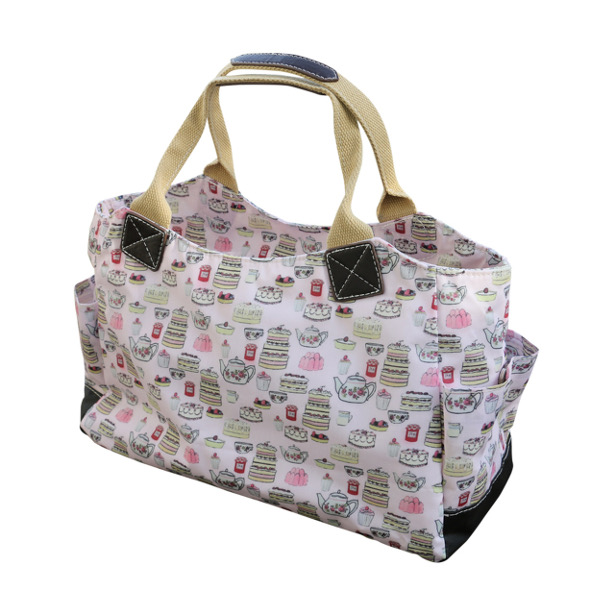 Unwind this Mother's Day with Mercure Hotels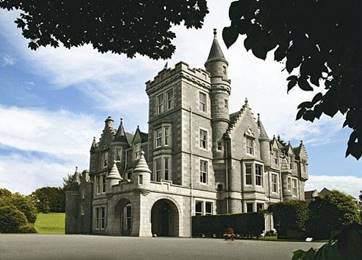 We don't need a special day to spoil our mums, but Mother's Day is the perfect excuse to spend some quality time together and unwind in luxury. Mercure Hotels is offering a special Mother and Daughter Day from £69 per person, which includes two 25 minute treatments each, a delicious lunch and glass of wine, available from 24th February – 31st March 2017. More information can be found here.
Spend the afternoon pampering yourselves with a choice of two gorgeous 25 minute treatments each, full day's use of the relaxation lounge and pool, before cosying up in a fluffy robe and slippers. Catch up over a delicious lunch and indulge with a glass of wine to truly celebrate!
The treatments available are:
Decléor Discovery Facial
Decléor Essential Back Massage
Decléor Perfect Legs Invigorating Massage/Scrub
Manicure or Pedicure
Decléor Tranquillity Scalp Massage
Mercure Hotels have a range of beautiful spas across the UK, offering unique locations for you and your mum to escape the hustle and bustle of daily life and enjoy some time out, together. Please find a little inspiration of the loveliest Mercure Hotels & Spas to treat the most important woman in your life to below!*
Mercure Aberdeen Ardoe House Hotel & Spa
http://www.spanaturelfitness.com/files/cache/8101878139043b9bf38f3e354e81ce9e.jpghttp://www.ahstatic.com/photos/6626_rs_00_p_1024x768.jpg
Set in 30 acres of unspoiled Scottish countryside, guests will feel miles away from their busy lives in these tranquil surroundings. Sit back and relax in the spa's rock sauna and steam room before enjoying your two luxurious treatments.
Mercure Blackburn Dunkenhalgh Hotel & Spa
http://www.spanaturelfitness.com/files/cache/1aa793bc6f775e6dec0f31060af2bbf5.jpghttp://www.ahstatic.com/photos/6617_fa_00_p_1024x768.jpg
Tucked away from the world in a beautiful 700-year-old listed country house, guests feel as though they've travelled back in time from the moment they arrive. This spa boasts Rock, Bio and Laconium saunas alongside Sun and Experience showers to rescue your skin from the winter months.
Mercure Cardiff Holland House Hotel & Spa
http://www.ahstatic.com/photos/6622_ba_00_p_1024x768.jpg http://www.spanaturelfitness.com/files/cache/b396629a3468af67d7711850f00449a0.jpg
Located in the heart of the city, the spa offers a sophisticated and luxurious Mother's Day getaway. If you're feeling active, work up a sweat in the state of the art fitness suite or try a class before soaking those tired muscles in the hydrotherapy pool.
Mercure Daventry Court Hotel & Spa
http://www.spanaturelfitness.com/files/cache/0e187f13a60a32ec5b057e2f58405b0a.jpghttp://www.spanaturelfitness.com/files/cache/f56c221291eb534a02e0b7da5114cd1d.jpg
Located in the heart of a Saxon market town, guests can escape the trappings of modern life in the hotel's peaceful grounds before taking a dip in the pool and jacuzzi to truly switch off.
Mercure Warwickshire Walton Hall Hotel & Spa
http://www.spanaturelfitness.com/files/cache/6dca20f45e0c254c328ab69bc87bb0c8.jpghttp://www.ahstatic.com/photos/a0i8_ho_04_p_1024x768.jpg
Step into luxury in 65 acres of secluded landscaped grounds, with the Hall itself dating back to the 16th Century. The spa boasts eight therapy rooms, a gym, indoor pool, sauna and steam room to help guests shut the world away and completely unwind.
Mercure Sheffield St Paul's Hotel & Spa
http://www.spanaturelfitness.com/files/cache/0025a961890d1ad3c80e269e393c3a21.jpghttp://www.ahstatic.com/photos/6628_sl_00_p_1024x768.jpg
Located in the heart of the city and next to the stunning Winter Garden, guests can put their feet up and relax in the steam room and sauna. The spa even boasts its own ice igloo, the perfect energising treatment for your skin.
* The Mother and Daughter Day spa offer is also available at: Mercure Bristol Holland House Hotel & Spa, Mercure Brandon Hall Hotel & Spa Warwickshire and Mercure Dartford Brands Hatch Hotel & Spa.
www.oakjewellery.com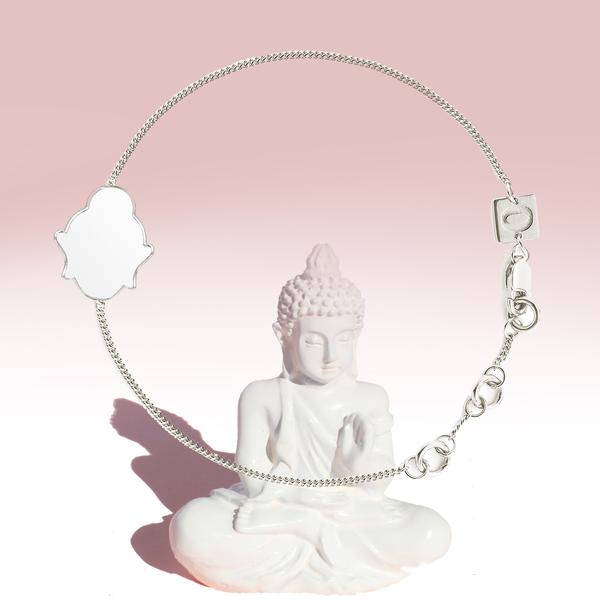 Buddha bracelet in sterling silver with white enamel 'The Buddha bracelet gracefully rocks peaceful vibes with serene white enamel details. A perfect Mother's Day gift for all those seeking some peace ✌🏼 '
Lemon necklace charm would be a good selection for you too: 'The lemon necklace charm makes a great gift for Mother's Day. An adorable unique talisman that salutes happy, positive vibes.
They would both be perfect for all yogini's and wellness warriors or just any mum that needs some peace and vitality ! 🙂
VINTAGE GLAMOUR TRINKET JAR
www.lakeland.co.uk
Beautiful Art-Deco style glass jar
Makes a gorgeous dressing table accessory
Perfect for storing cosmetic pads, jewellery or trinkets
This dazzling Art Deco-style glass jar wouldn't look out of place on a 1930s Hollywood film set, and is a glitzily good-looking way to store cosmetic pads, jewellery or trinkets.
 Smart Ideas For Life
www.smartideas4life.com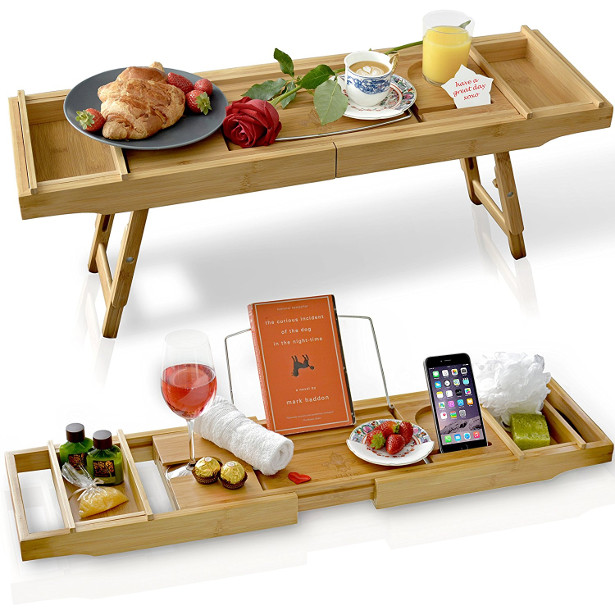 Products that can save time and bring more fun into the everyday mundane tasks. from Smart Ideas For Life.
Product for the bathtub!
The product is a Bathtub Caddy/ Bed Tray, we have created a new product that is unique on the market, by marrying these two products into one.
Creating the ultimate pampering experience.
It is currently on sale on Amazon, this is the link to the product:
www..amazon.com/dp/B01N2G2VRI
I wanted to thank you for taking the time to read my offer and look forward to hear from you.

Give Mum the Gift of Spa this Mother's Day

Swap Mum's to-do list with a spa day and treat your Mum this Mother's Day to a well-deserved, deeply relaxing spa day for two at the elegant, award winning The Spa at Bedford Lodge Hotel. Once she's packed a swimsuit, make the journey to Newmarket, Suffolk to spend quality time together in a serene bubble of tranquillity. As the fields of racing green come into view and the scent of lavender reaches you, you'll know that a day of pampering is just moments away.
The Relaxation Day for Her ticks all boxes; a personalised ESPA facial, a bespoke massage to ease those personal aches and strains, and a luxurious salt and oil scrub to leave the body feeling pampered from head to toe– a treat for all types of Mum. Whether yours is a high-flyer, or prefers the comfort of indoors, whether she's active in the gym or green-fingered, there's an experience to enjoy at The Spa at Bedford Lodge Hotel.
Walk around the elegant grounds and catch up amongst the manicured lawns and spring blooms before enjoying a delicious two course lunch in the Spa Lounge. Feel at home as you enjoy the comfort of your fluffy robe and slippers, the prospect of a day at the spa gently melting away the demands of her daily routine. Settle into the peaceful ambience of the spa and soak up the benefits of the spa's indoor and outdoor spa facilities including a Hydrotherapy pool, a roof top hot tub, , Experiential showers, and a state of the art thermal area comprising a steam room and sauna.
By using the thermal facilities before her treatment she'll be in a blissful state of mind to relax and enjoy her three therapeutic treatments, even if she is not used to being pampered. The steam room and sauna will help cleanse the pores before the ESPA facial and the experiential showers will help to cleanse the body and warm her up before her personalised massage and luxurious salt and oil treatment. For any extra finishing touches such as manicures and pedicures the spa also welcomes mothers and daughters to add onto their spa day with a Prescriptive Manicure or Gel manicure.
The Relaxation Day for her includes:
o ESPA Personalised Facial
o Personalised Massage
o Luxurious Salt and Oil Scrub
o A sumptuous two course lunch
o Use of Heat and Hydrotherapy Facilities
o Robe and Slippers provided
£190 per person
The Spa at Bedford Lodge Hotel, Bury Road, Newmarket, Suffolk, CB8 7BX.
T. 0800 652 2991
W. www.bedfordlodgehotelspa.co.uk | E. spareservations@bedfordlodgehotel.co.uk
BeFit-Mom
Stay Strong ! Bounce Back Fast !
www.befitmom.com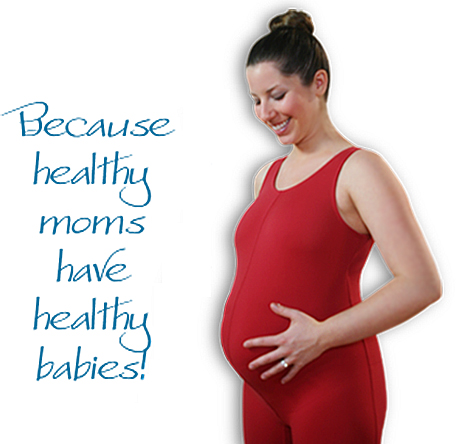 Do You Want to:
Have a stronger, healthier, and even smarter baby?
Stay get fit during your pregnancy?
Learn safe prenatal exercise techniques?
Avoid excessive weight gain during pregnancy?
Prevent or repair diastasis recti (abdominal separation)?
Avoid prenatal problems such as back pain?
Have a stress-free, relaxed pregnancy?
Have a shorter labor and delivery?
Bounce back quickly after pregnancy?
Learn safe postpartum exercises?
Have the healthiest pregnancy possible?
Be a fit, healthy role-model mom?
If you answer YES, you"ve come to the right place.
Click on the Pre-and-Post Natal Fitness tool bar to get the guidance you need now!
DrinkDuets Sports Pack are a great gift for the Rugby Mom
who hosts the team for pasta parties or after game celebrations!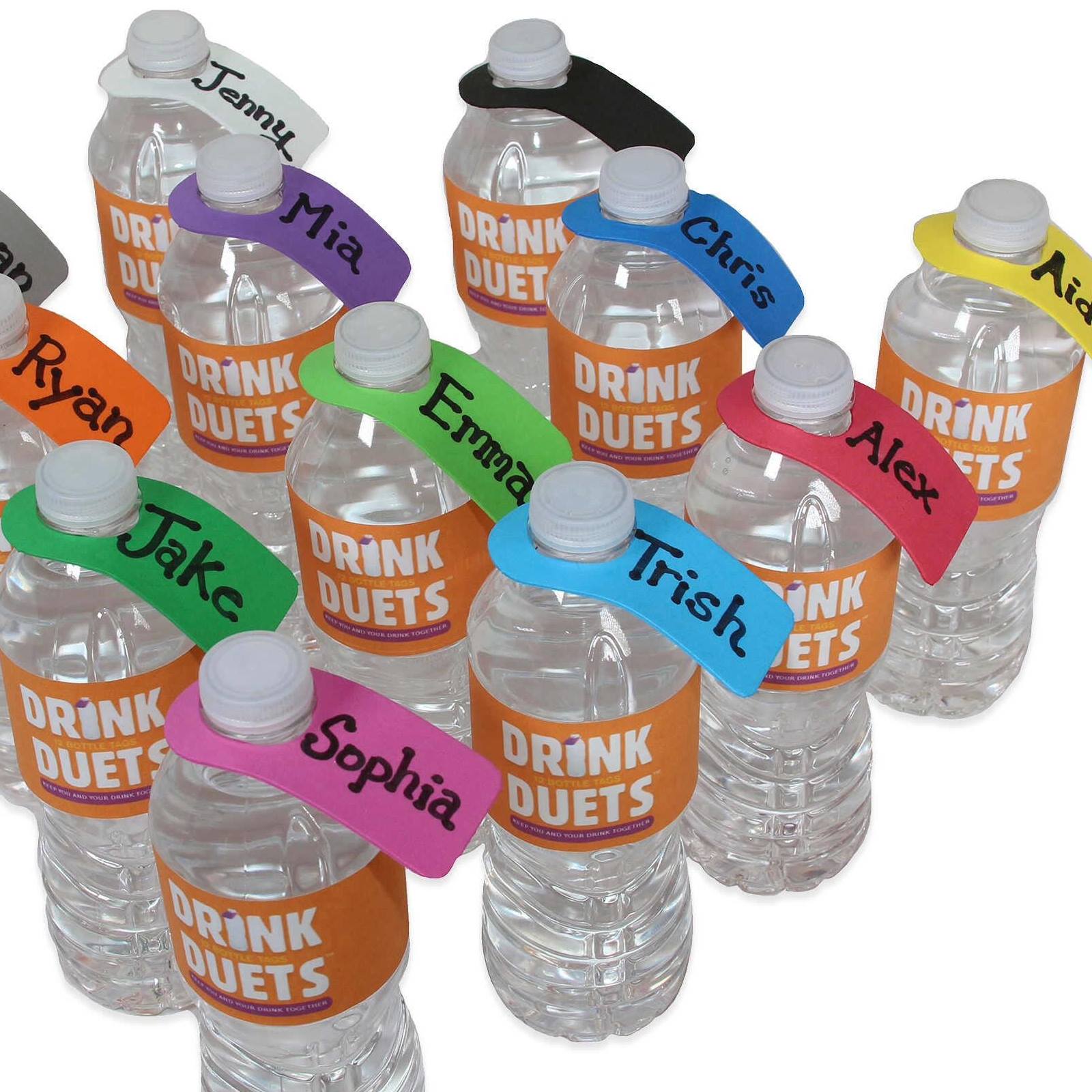 Www.facebook.com/DrinkDuetsaavailable at Www.DrinkDuets.com and online at Bed Bath and Beyond. It's the fun and functional way to help everyone keep track of whose drink is whoseInvented by a Mom!
CHEERWARE

Treat mum and the whole family to a day out at the Supercar Event!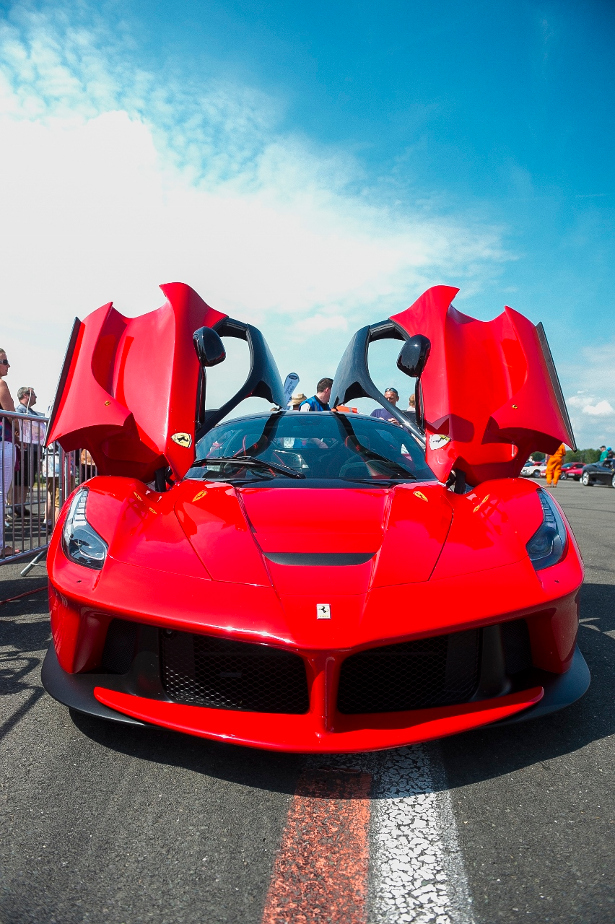 The spectacular Supercar Event is back on Saturday 24 and Sunday 25 June at Dunsfold Park, Cranleigh, with once-in-a-lifetime passenger rides on the famous Top Gear track starting at just £30!
The popular weekend event promises over 150 amazing Supercars including the Ferrari 458 Speciale, Porsche 991 GT3RS and the Lamborghini Aventador SV. Whether you're looking for the perfect gift that will appeal to petrolheads or a great day out for the whole family, tickets to The Supercar Event 2017 is the ideal solution.
Now in its 11th year, the family event attracts more than 17,000 visitors and is expected to raise over £100,000 for The Children's Trust, a charity supporting children with brain injury. It's also known to attract a number of well-known personalities, with stars such as Chris Evans, Andrea McLean, Mark Dixon from Eddie Stobart and Craig Philips, taking a spin in recent years. Former Formula 1 Driver Max Chilton who has been part of action at The Supercar Event said the "event is amazing. It's so rare that so many people can get up close and personal to some of the world's most spectacular cars. It's the whole package at an iconic track."
There's great entertainment for the whole family, with rides in helicopters, trucks, Caterham Sevens, hovercrafts, Segway's, mini tanks, Diggerland, the Lexus LFA and a 4×4 course. Our younger guests can have their first driving experience with Stay Safe Driving School (age 14 and above), take a fire engine ride or try the Mini Monster Truck Mania! Children can also meet Peppa Pig in the children's area.
Family ticket (2 adult, 2 children aged 4-16) £30, adult ticket £12, child and concession tickets £8. Book entrance tickets at thesupercarevent.com
Congratulations Ashley Burke!
Please join me today in welcoming Ashley Burke as our National Brand Ambassador Sales Lead!
www.highendurancecosmetics.com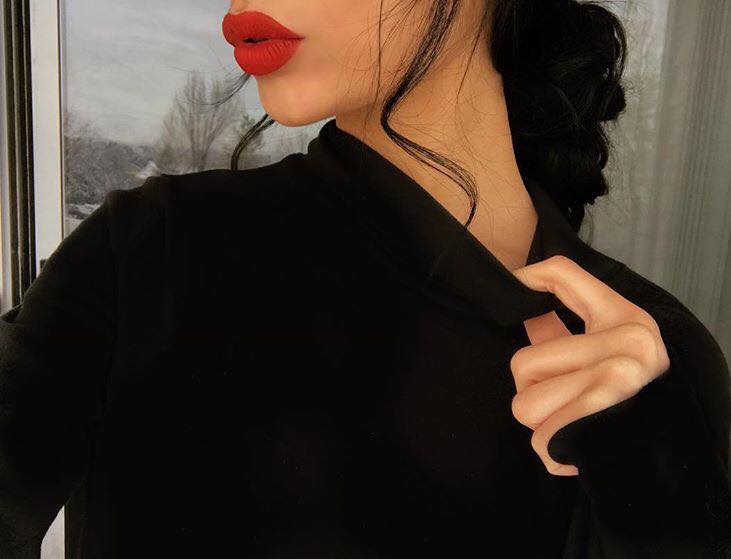 Since our launch on October 1 of last year we have expanded our footprint to 25 US states and growing (now international with online retailers). Our team now includes professional athletes, makeup artists, and fit lover all over the US.
Based in New York, Ashley has led top sales for the company and is extremely knowledgeable on our products, our unique business model, and more importantly is an inspiring & encouraging leader for the team, always bringing fresh ideas and a positive attitude. It is with great pleasure we make our first promotion to Ashley this week.
The purpose of her role is to provide more support and guidance to all of BA sales staff across the country. She will also host a weekly communication to our internal team, and attend events on our behalf. This week I will be spending time with her to bring her up to speed, and she will be reaching out to you soon.
High Endurance Cosmetics
Shelly Brown Jewelry
Journey necklace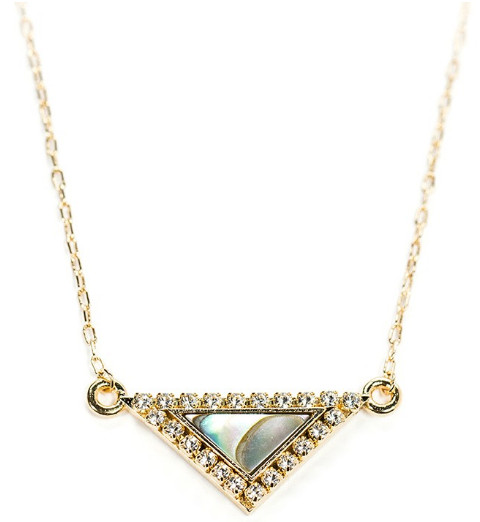 Contemporary shape and natural beauty shine through in the Journey necklace by jewelry designer Shelly Brown.
This one of a kind piece from her spring 2017 collection features Abalone and Swarovski © crystal for a truly unique look inspired by the seas surrounding the Caribbean islands.
Availability: ShellyBrown.com
Price: $140
About Shelly Brown:
Shelly Brown is an American lifestyle brand by proprietor and designer. Inspired by life on the road and family, it is the essence of duality, with each piece transitioning from day to night, season to season. Using a fusion of Swarovski Crystals, leather, antique and high-shine metals, the collection is the juxtaposition of classic colors in unique combinations of materials.
Launch in 2015, each original piece is created by hand and produced by artisans in the USA. Proceeds from sales support Camp Southern Ground, a national 501(c)(3) whose mission is to provide extraordinary experiences for children to recognize and magnify the unique gifts within themselves and others in order to profoundly impact the world.
Online Shelly Brown Jewelry can be found at http://www.shellybrown.com/ and on social platforms such as at Facebook @ShellyBrownUSA, Instagram and twitter @shellybrown.
Bow & Stern
Nautical minimalist watch company from Australia.
www.bowandstern.com.au

www.airasia.com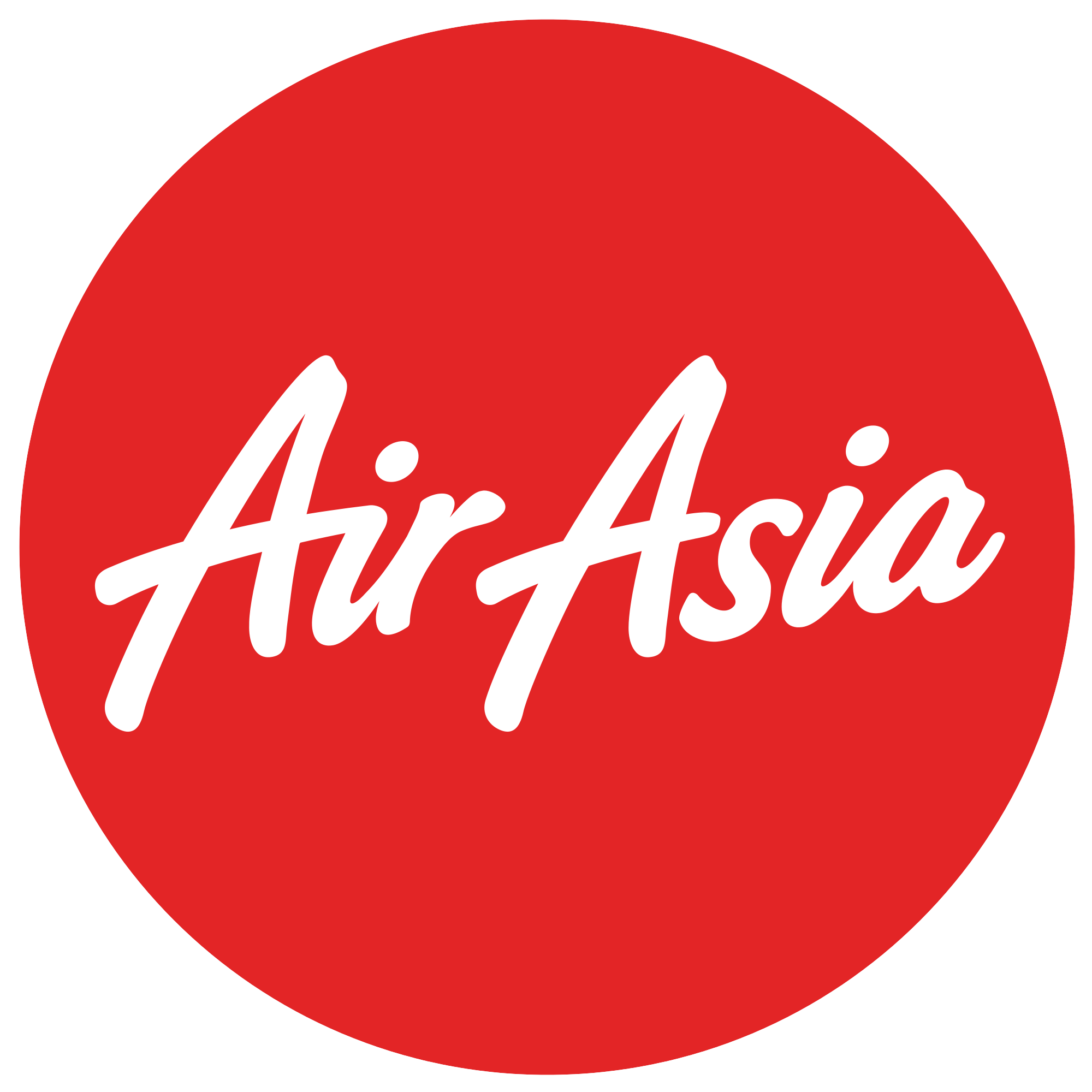 The world's leading low cost airline, AirAsia just announced it will operate flights to Hawaii from June this year so why not give the ultimate Mother's Day gift: a flight e-voucher from AirAsia – and you don't have to leave the house to get it!
You can design and personalise the voucher and it's redeemable to any AirAsia destination (over 120 destinations across Asia, New Zealand, Hawaii and beyond).
www.giftvoucher.airasia.com/en-GB/Home/Index
ORGANISER BOOK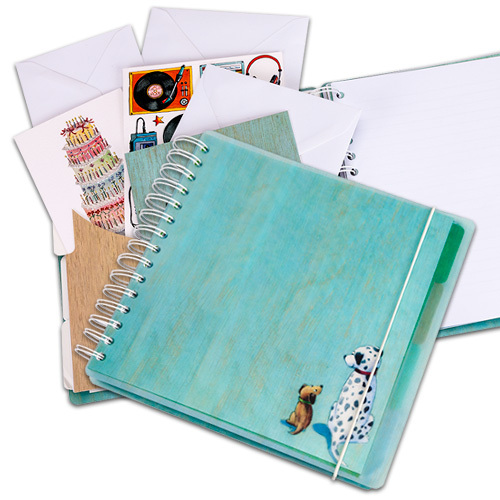 Help mum keep track of her busy life with organiser book. Featuring 'Rolo and Midge', a cute couple of dogs busy with their own activities. The 12 pocket dividers will help keep all your essential bits and pieces together. Jot down any reminders, dates, ideas etc on the 60 sheet notepad. Spiral bound with hard wearing plastic covers.
CODE: RBS95
PRICE: $24.00
Size: 217 x 210mm
Available online: https://www.phoenix-trading.com.au/web/kirstin/area/shop-online/product/RBS95/organiser-book
www.tonic.net.au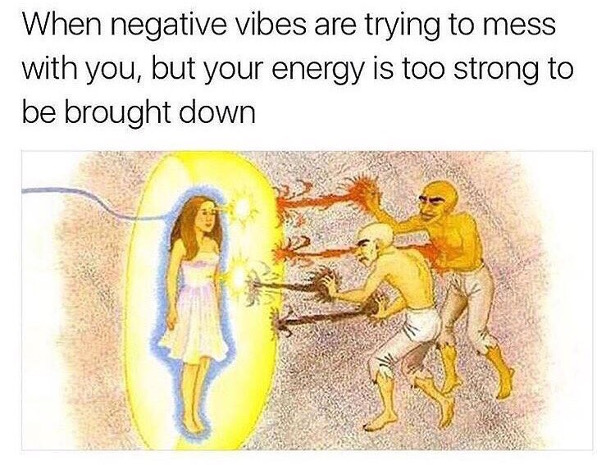 For starters, these globally sought after heat pillows made from Australian Lavender and Barley, is an absolute must for any mum who's life doubles of that of a superhero! To use to comfort aches and pains after taking on the enemy, performing incredible feats and hugging many balls in the air, these heat pillows have been providing nurturing, comfort and wellness to people everywhere for more than 20 years!
They also design, create and manufacture a beautiful selection of Australian made Goats Milk Soaps wrapped in gorgeous fabrics, cosmetic and wash bags, and one in particular is their Hanging Cosmetic and Wash Bag which is perfect for the ever-busy, tireless mum who is traveling, taking care of her family and balancing a career at the same time.
We specialise in gifts that nurture!
 RRP is $34.95
The Brkfst Box: A Game Changer In Healthy Foundations For Women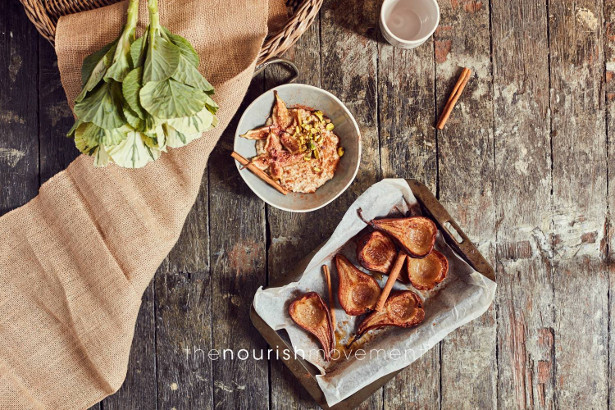 Sydney, NSW, Australia: Health and wellness brand The Nourish Movement is Australia's first breakfast box subscription. 'The Brkfst Box', set to transform the lives of women across the globe by fuelling their body and mind, was inspired by the knowledge that the ripple effect of a nourishing, wholesome breakfast can be incredibly profound. Over half of Australian women skip breakfast one or more times per week, inflicting mental, physical and emotional limitations that can negatively impact the trajectory of each day. 'The Brkfst Box' establishes a healthy, consistent foundation for women to redirect their entire day, week, month, and lifestyle — for the better.
The Nourish Movement believes that every woman has the power to choose how they will live. Women carry colossal responsibilities and endless expectations — to climb ladders, raise humans, manage egos, feed hungry mouths — and make it all appear effortlessly chic. Unrealistic, unsustainable, unattainable. Unlike fads, shakes or diets, 'The Brkfst Box' is here to nourish and support women by fuelling them daily, coming alongside them in the daily tornado of life to set them up for a win and keep unhealthy cycles at bay. Unyielding in its dedication to quality, Nourish is passionate about teaching women that they not only deserve the best, but that they have permission to love themselves enough to swap out quick-fixes and on-the-run sugar traps for a sustaining, hearty, mindful and wholesome ritual. Breakfast, done right.
The Brkfst Box
'The Brkfst Box' is a monthly breakfast subscription containing 20 x individually portioned breakfasts to cover the weekdays and inject pep in the step of women everywhere. Flavours include Day Dreamer, Cashmere Cuddle and Nutty Namaste, and are a delectable assortment of muesli, granola and porridge. Each recipe has been nutritionally designed with only the finest produce available on the Australian market, with each ingredient carefully selected for its unique benefits. Superfood powders are also included – to make the most out of every woman's morning.
Carefully hand blended, this seasonal menu direct from farm to table correctly fuels women for daily inner health and sustained energy when they need it most. The options for 'The Brkfst Box' are:
– A recurring monthly subscription for the woman who puts her best foot forward, or;
– A gift box option, for the practical and thoughtful giver who thinks outside the square of yet another toy rattle, silk scarf or bottle of Shiraz.
Both the subscription and the gift box are delivered to doorsteps anywhere in the world to ensure women can experience their very best day, every single day. Easy breakfasts, for women that embrace life head on.
How to Order
'The Brkfst Box' subscription retails at $129, and $159 for the gift box.
www.thenourishmovement.com
The secret ingredient is always Love
www.ladelle.com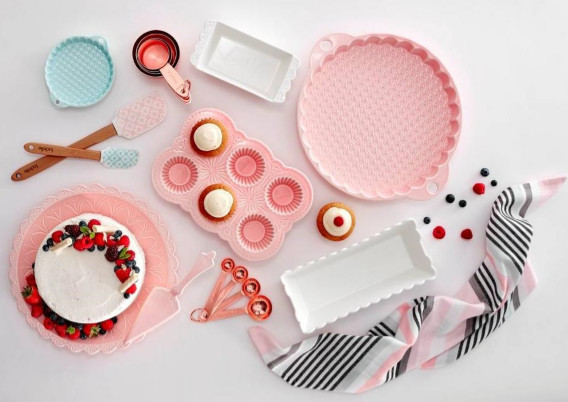 Isn't it about time you bought your Mum something she will really love for Mothers Day? Beautiful and sure to make her feel like a princess, this new Bake range by Ladelle is a must have. A combination of soft pink and vibrant turquoise effortlessly evolves traditional baking. The range features embossed ceramics with gorgeous lace detailing and shimmering copper highlights.
Paired with a home-made cake, your Mum will love this new modern take on traditional baking. Treat your Mum to something special this Mothers Day.
Lonvitalite.
 www.lonvitalite.com.au

ROCHELLE Bridge is the driving force behind Lonvitalite, an award-winning beauty face mask company taking the world by storm after becoming the official skincare sponsor of New York Fashion Week.
The young mum of three took over as managing director in 2013 and expanded the family wholesale business into an online retail store and set up warehouses in the USA, Canada, New Zealand and the Dominican Republic.
Rochelle never thought it would be possible to run a successful international business but her achievements to this day are a testament that mums can achieve great things with passion and tenacity.
"At 25 years of age I was considered a young mum and I put my heart and soul into my children and my family," she said.
"I would never have imagined in my wildest dreams that I would be negotiating sponsorship deals with New York Fashion Week and being invited to take our products to exclusive events in the Hamptons back then."
Rochelle credits her tenacity and natural ability for networking with like minded business associates for getting her to where she is today.
"I don't take no for an answer. It took me seven months to break down the door of Kate Morris at Adore Beauty."
"I still hadn't heard from Kate by the time I had sent our products for New York Fashion Week so I included a note saying, please tell me to bugger off if you don't want to hear from me anymore. It was at that p oint that she said, you don't give up do you?"
The rest was history. After Rochelle met with Kate Morris, Adore took on Lonvitalite and other online retailers became intrigued.
"As soon as Adore said yes, other online retailers jumped on board.
"It was one of the most exciting times for me and my family other than when Ricky Martin was
featured on news.com.au wearing our 24K gold masks."
Rochelle said she and her family became inundated with sales after the Voice Australia coach
and pop-star had been featured.
"We had hundreds of orders come in overnight," she said.
"We were on such a high, the kids were so excited, we had orders all over the house."
Following the international expansion, Lonvitalite's social media presence has climbed to almost 50,000 followers.
Rochelle has plans for Lonvitalite to be recognised as the innovators of the industry through international market research and product development.
Under her leadership, Lonvitalite is on track to achieve this with the introduction of their next generation silk cloth masks.
www.frankie4.com.au

Comments: Australian label FRANKiE4 Footwear boasts modern and classic styles, that are on trend, trans seasonal and all with hidden support!
FRANKiE4 is the brainchild of a Brisbane Podiatrist & Physiotherapist with a mission to provide women with the ultimate foot supporting benefits packed into styles women feel confident wearing. With body mechanics in mind, the designs are aimed to alleviate and prevent heel and arch pain, plantar fasciitis, and forefoot pain.
This brand is taking big steps in gaining a growing legion of mums who have become hooked with the comfort and spread the word as they in tackle their days in comfort and style.
These shoes are the perfect gift for a hardworking mum whose feet need a little bit of stylish TLC!
Shower your mum with a dash of sparkle this Mother's Day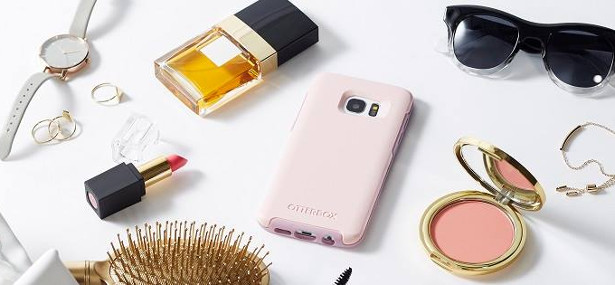 Treat your mum to a glam Mother's Day gift with Otterbox's new crystal embellished phone cases for iPhone 7 and iPhone 7 Plus. The limited edition Symmetry Series Crystal edition is crafted with genuine Swarovski crystals fabric and is sure to make mum feel very special on this day.
Function meets style in this chic tech-ccessory. The Otterbox Symmetry Series Crystal Edition offers smartphones as much protection as it does shimmer and sparkle, against bumps, drops and shock, giving mum one less thing to worry about.
Available in three colours, Black Ombre Crystal, Blue Ombre Crystal and Fractal Crystal, this is the perfect gift, guaranteed to add some glitz and glamour to truly celebrate your mum in style . Attached are some images of the Otterbox Crystal cases.
Pricing for the iPhone 7 case is US$99.95 and US$109.95 for iPhone 7 Plus. The cases are available to order online at otterbox.com.
Mother's Day is fast approaching and usually the first thought on everyone's minds is what gift to get.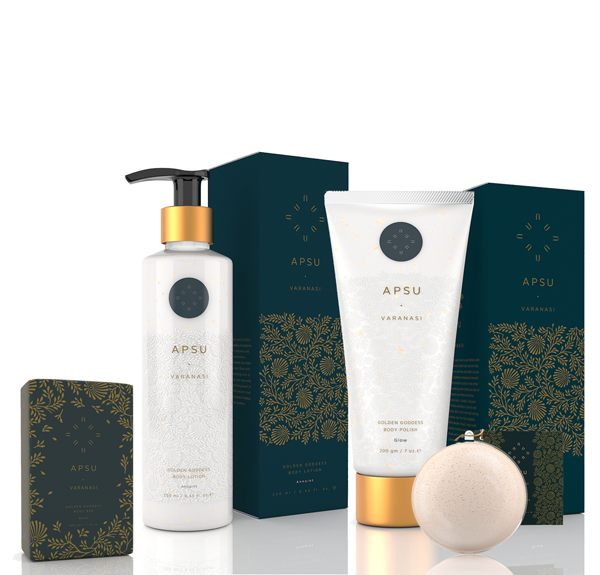 This year, treat your mum by forgoing the bland and boring ideas and offer her a taste of luxury with APSU's beautiful range of bath and body products.
Mums will love APSU and their natural products which are all paraben, SLS and SLES free, and crafted using only the highest quality ingredients. And what exactly are the perfect APSU gifts to spoil her with this year? The Funaya Hand Ritual and the Varanasi Golden Goddess Ritual are the perfect gifts!
Mother's Day is just one day of the year where you should really show how much you appreciate all the hard work she has done for you, and this year you can do this by pampering her hard working hands with the Funaya Hand Ritual. APSU has incorporated the health and welln ess power of green tea into their Funaya Hand Ritual collection. The inclusion of green tea in these products is also perfect for those with sensitive skin due to the anti-inflammatory properties, as well as providing a sense of relaxation and tranquility for your busy mum.
You can also show your mum how much you care and make her feel like the Queen she is this Mother's Day with the Golden Goddess Ritual package. The Golden Goddess Body Lotion mixes 24ct gold leaf, Murumuru and Shea butter with essential oils and a touch of citrus which will leave your mums skin glowing and purified. Every aspect of the pack will delight as it also includes the Golden Goddess bath bomb, Golden Goddess Body Bar and the Golden Goddess Body Polish. Only the best 24ct gold leaf is utilised in the Golden Goddess range, which helps to absorb vitamins and minerals, enhancing the soft texture of the skin and leaving your mum with a sense of luxury.
APSU is also treating everyone this Mother's Day, offering a 15% off voucher for these products using the code LOVEAPSU, making it even easier to spoil your mum this year.
www.apsulife.com
www.tudorhousetea.com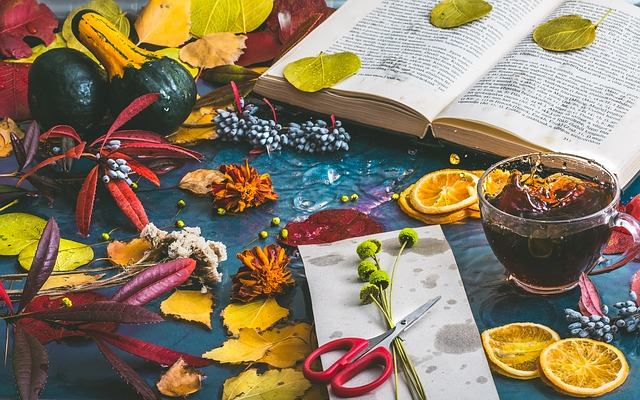 This Tea Club is a great gift for Mother's Day, especially for those moms who are hard to buy for or already have everything. And at three price points, there's an option for everyone.
ww.store.tudorhousetea.com/tea-club/
Get mum a gift that shows you care by making a donation to an effective charity in her name.
When as little as a dollar can buy a deworming tablet (Deworm the World Initiative) or several dollars can buy an antimalarial bed net (Against Malaria Foundation), why not make an impact for her. Organisations like GiveWell and Animal Charity Evaluators thoroughly research charities, so you can be sure your donation has the most impact possible.
www.birthgoddess.com.au
The perfect gift every new mother-to-be!
This new book has just been released in it's 2nd print edition and is already making positive waves across the globe – http://www.birthgoddess.com.au/about-a-modern-womans-guide-to-a-natural-empowering-birth/
Eufy RoboVac 11 has been titled "The Best Affordable Robotic Vacuum" by Review.com in Feb 2017.
The product performs competitively (if not better) vs. many more expensive models by iRobot, Neato, Bissell etc., but it costs $100-200 less. And it has received 4.7/5 stars rating on Amazon customer reviews, high above the industry average.
Eufy RoboVac 11: https://www.amazon.com/dp/B01LYCLS24/
Reviewed.com post link: http://vacuums.reviewed.com/best-right-now/best-affordable-robot-vacuums
ANTHEIA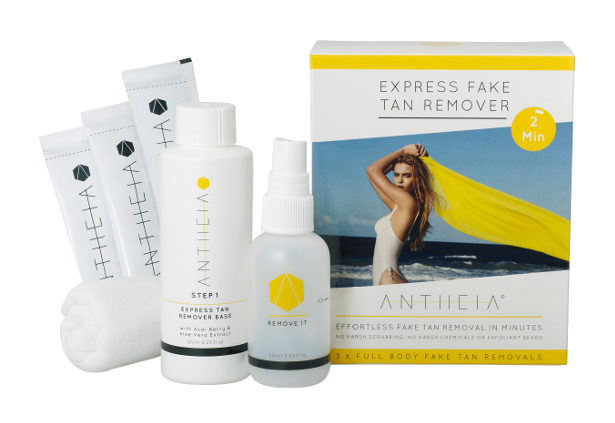 Give mum a twist on the usual beauty packs and get her skin prepped for the cooler months with ANTHEIA – the world's first express fake tan remover. Its two-step process but also for those who don't fake tan, the Liquid Micro Peel literally removes dry skin within seconds and is great during winter where the dry conditions require a bit more TLC on the skin.
ANTHEIA's all-natural, botanical solution dissolves dead skin cells (and any body make up or patchy fake tan) in a matter of minutes with no intense scrubbing. It's the essential beauty product to ensure skin is cleansed, toned and moisturised to restore it back to is fresh and dewy self.
This 1 minute video shows how easily it works – https://www.youtube.com/watch?v=s71Y9NxvHsY
1. ANTHEIA The Essential Kit (Express Fake Tan Remover and Liquid Micro Peel) RRP: $55.00
2. ANTHEIA Fake Tan Remover Kit RRP: $29.95
3. ANTHEIA Liquid Micro Peel RRP: $29.95
Stockists: www.shopantheia.com
Ukuleles for Mother's Day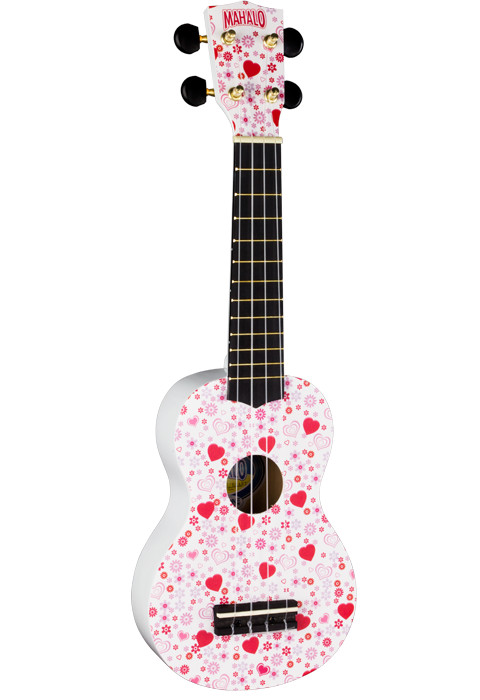 Music Works Magic
Music Education Excellence Since 1996
www.musicworksmagic.com
-They come in a variety of colours, but the white with love-hearts is the most popular mum gift. Perfect for those wanting something different for mum that she can enjoy on her own, or share with the family.
A number of people like to buy our books (with CDs) for Mum in the lead up to Mother's Day – "Love is in the air", "Blowing in the wind", "What a wonderful world" and "The marvelous toy" are some of the most popular!
When Business Meets Baby!
www.rachelallan.com.au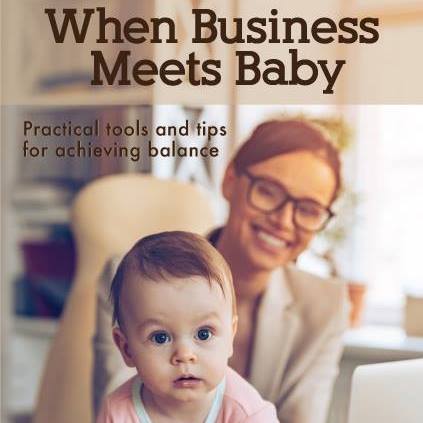 Once you realise the tools available to you to proactively control the growth of your business and balance this with managing a business on a day-to-day basis, you can successfully combine the dual roles of mother and business owner.
Rachel Allan has openly embraced the role of mother to her energetic daughter, it was a transition that did not happen overnight – and it was not without learnings. She is an integrated marketer, entrepreneur and property investor, who has recreated herself to achieve a balance in watching a little person grow while developing a business and managing domestic life.
When Baby Meets Business is her story of achieving this balance. Learning from other mums, interspersed with expert opinion makes this book a must read for any business women who has or is planning to have a baby – or indeed a mum who is planning to start a business.
By sharing her journey to becoming mother and business owner, other women can be better prepared for this time and the changes that occur. It is an exciting time and one that should be embraced in the present.