SPOIL YOUR MUM WITH A WIDE SELECTION OF MOTHER'S DAY GIFTS FROM TESCO

Mums work hard all year and even though we don't need an excuse to tell them we love them, the arrival of Mother's Day is all about spending quality time with your mum and showing her just how much she is appreciated, with Tesco's wide selection of gifts and treats we're sure you'll find something that your mum will love. Whether it's starting the day with a delicious breakfast in bed, putting a spring in her step with her favourite flowers or serving her a stylish afternoon tea of champagne and chocolate cake. Tesco has a wide range of gifts that are guaranteed to bring you closer to Mum this Mother's Day.
FANTASTIC BLOOMS Spoil your mum with something special from Tesco's exquisite selection of bouquets. Whether she loves dusky pink roses or is delighted by the stunning midnight blue tones of the blue posy, rest assured Tesco will help you to find the perfect bouquet.
finest* Rose Surprise, £30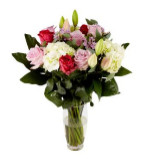 Surprise your mum with a breath-taking arrangement of Tesco's finest* blooms, consisting of white hydrangeas, vibrant lilac and pink roses, oriental lilies and stunning pink Bouvardia, this gorgeous bouquet is the perfect way to show your mum just how special she is. Available in store only.
Bird Cage, £12
This ornate bird cage combines classic design with a selection of beautiful blooms to create a stunning display. Featuring a luscious mini tree, gorgeous dianthus and seasonal pansies. This planted arrangement is a real showstopper and is sure to put a smile on your mum's face. Available in store only.
Mum's Seasonal Jug, £12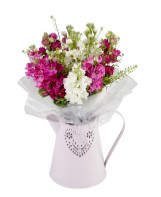 This Seasonal Jug bouquet is a collection of beautiful pink, white and purple lilac flowers and at just £12 it also gives you great value for money. The pink jug is decorated with an ornate lace effect heart design and can be used time and time again, instantly adding a touch of country cottage charm to any room. Available in store only.
Pretty in Pink, £20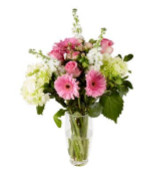 This classic and elegant bouquet is perfect for any mum who agrees that you can never have too much pink. Hand tied into a glorious bouquet of vibrant pink gerberas, white hydrangeas and dusky pink roses, this stunning assortment will add a splash of colour to any room. Available in store only.
Blue Posy, £25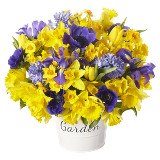 Offering something a little different, this bouquet brings together contrasting deep midnight blues, vibrant yellows and white foliage. A beautiful and seasonal collection of flowers, it's the perfect gift to say thank you to your lovely mum this Mother's Day. Available online only.
FABULOUS FIZZ AND FOOD
Celebrate this Mother's Day in style with a combination of Tesco's delicious sweet treats and champagne, perfect as a stand-alone gift or to enjoy at an afternoon Mother's Day soirée.
finest* Premier Cru Champagne 75cl, £19
Celebrate in style with this full bodied dry champagne. Infused with citrus notes, this delightful champagne achieves a fresh and crisp taste that is sure to impress.
Write on me Mother's Day Cake, £6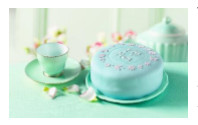 Let the kids' imaginations run wild as they write their own personal message to Mum. Filled with frosting and jam and topped with a soft and delicious royal icing, this great cake will ensure you have a stunning Mother's Day spread.
Mother's Day Chocolate Cake Cubes, £3
Perfect for any chocolate loving mum, these delicious Mother's Day Cake Cubes are the ultimate Mother's Day treat. Made from beautifully light sponge with sweet buttercream and decorated with fondant hearts and messages to Mum, these Chocolate Cake Cubes will instantly put a smile on your mum's face.
Baileys 'Treat for You', £12

Treat your mum to a delicious Baileys – the perfect after dinner indulgence. Made with finest Irish whiskey, fresh cream and hints of cocoa and vanilla, this silky smooth drink is a real decadent treat that your mum will love.
Safari Print Chocolates, £6.50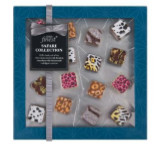 Combining two great loves, fashion and chocolate, these eye-catching animal print chocolates are inspired by the latest prints on the catwalk. These indulgent sweets are made with milk, dark and white chocolate and use exotic ingredients from across the globe including Pink Himalayan sea salt and Madagascan Vanilla.
BREAKFAST IN BED
There's nothing better than the smell of freshly baked pastries in the morning. Treat your mum to a generous spread of pastries and delicious conserves from Tesco; just pop in the oven and bake for a breakfast that your mum will never forget.
Pastries – Frozen Tesco Pain Aux Raisins £2, Frozen Tesco 6 All Butter Pain Au Chocolat, £2, Frozen Tesco 6 All Butter Croissants, £2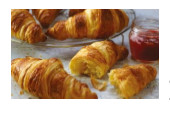 Baked straight from the freezer, Tesco's delicious selection of freshly baked goods are the perfect treat for Mum this Mother's Day. Spoil your mum with a delicious breakfast in bed and present her with a selection of moreish croissants, pain au chocolat and pain aux raisins. This tempting trio will help you create a delicious breakfast for a truly deserving mum.
Six Frozen Fruit Scone Doughs, £2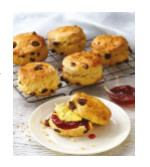 Nothing beats freshly baked scones on Mother's Day. Smothered with strawberry jam and lashings of whipped cream, these delightful bake-fromfrozen scones are a welcome addition to any afternoon tea spread.
finest* Strawberry Conserve, £1.50

Rich, sweet and delicious, this gorgeous strawberry jam is the perfect accompaniment to freshly baked croissants and scones. Packed full of juicy fruit pieces, this tasty Jam is sure to delight your mum this Mother's Day.
How about this make up bag or one of the ultra-organize life hack Mia Tui Bags…
www.miatui.com
Beau is the ultimate Make-Up bag, suitable for everyday use and on the go. Who gets fed up with digging around their make-up bag for pencils, brushes, sponges and compacts?
Rummage no more, Beau make up bag has been designed with intelligence giving you handy pockets around the inside of your bag to keep all the things you need together and organized. Leaving you more space and better visibility.
Mia Tui is delighted to announce that Beau, like all Mia Tui bags is 100% vegan friendly and cruelty free, using zero animal by-products in manufacture.
Available from www.miatui.com £12.00
www.vauva.co
MINIMALIST diaper bag backpack is a refreshing new design to the diaper bag.. We were so sick of giant diaper bags that turned into toy pits and black holes that to lose everything in.
So we made the world's first minimalist diaper bag backpack! Basically, this is the diaper bag for moms that hate diaper bags.
Check out our website and let me know if you need any more info! www.vauva.co
Perfect Pregnancy and Postpartum Pounds App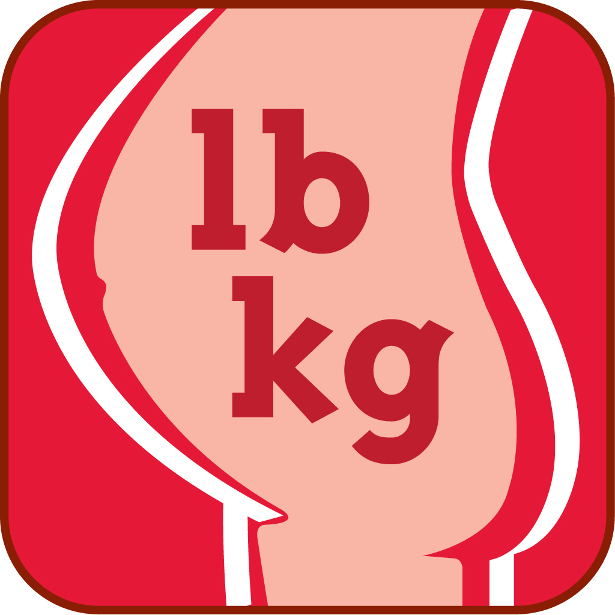 Almost 70% of pregnant women fail to gain the ideal amount of weight during pregnancy – with the Perfect Pregnancy and Postpartum Pounds App, you don't have to be one of them.
Both gaining too much and not enough during pregnancy pose serious health risks, such as gestational diabetes, childhood obesity, and intrauterine growth restriction, that can have negative health impacts for years to come.
The Perfect Pregnancy and Postpartum Pounds App solves these problems.
During Pregnancy, the App:
• Accurately calculates your pregnancy metabolism and your specific ideal daily calorie target for all three trimesters.
• Assesses pre-pregnancy weight and BMI (body mass index) with your gestation week, and over all rate of gain as pregnancy advances.
• Dynamically graphs your gain by week so that you can spot trends, take action, and discuss any problems with your OBGYN.
After Pregnancy, the App:
• Accurately calculates your postpartum metabolism and your specific ideal daily calorie target.
• Assesses the rise and fall of breast milk production over the course of one year with your BMI, current weight, and your rate of loss, so that you can safely lose any unwanted pounds while safeguarding milk supply.
• Dynamically graphs your rate of loss so that you can stay motivated as you approach your goal weight.
More Benefits:
• Conforms to NIH (National Institute of Health) and ACOG (American Congress of Obstetricians and Gynecologists) guidelines for prenatal weight gain.
• Combines proprietary algorithms with the metabolic formula that ACE (the American Council on Exercise) considers the most accurate for women.
• Safe, accurate, affordable.
The app provides a powerful, yet easy-to-use new tool so that all women – no matter her size or fitness level – can manage her prenatal weight and ensure the best start for her baby.
Download on iTunes and Google Play Store.
OgoSport – OgoDisks for Moms!
Encourage moms to have fun and get moving with (or without) their kids with the OgoDisk RAQ! It's a hand-held trampoline you can take on the go anywhere. https://www.ogosport.com/main/ogostore/ogodisk-raq
 
Ketzali
Ketzali creates sustainable scarves, shawls, ponchos, chokers and friendship bracelets using traditional handmade techniques in Guatemala. During the months of March & April, we are donating 25% of our sales to Samaritan's Purse, an organization that is working hard in treating the injured and providing relief to those displaced by conflict in the Middle East.
www.ketzali.com/scarves/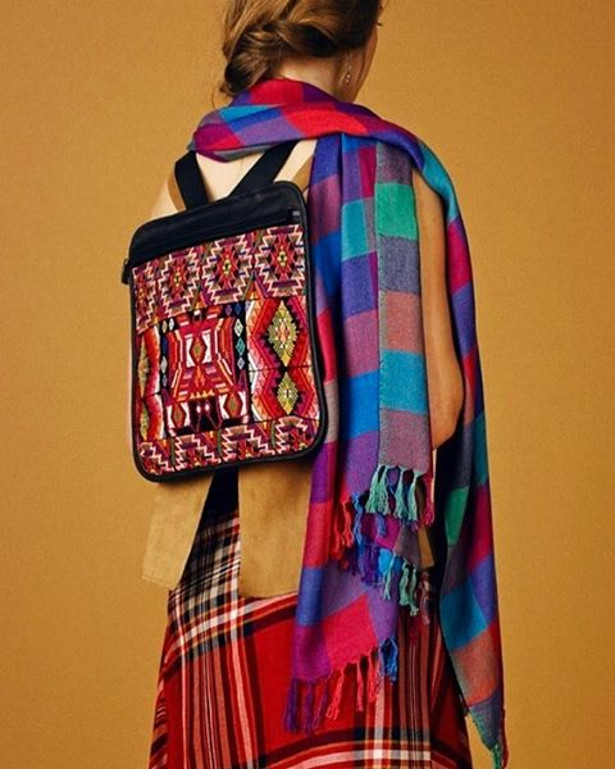 Let Mother's Day BeGin with Masons
Don't let your Mother's Day be ruined – give her Mother's Ruin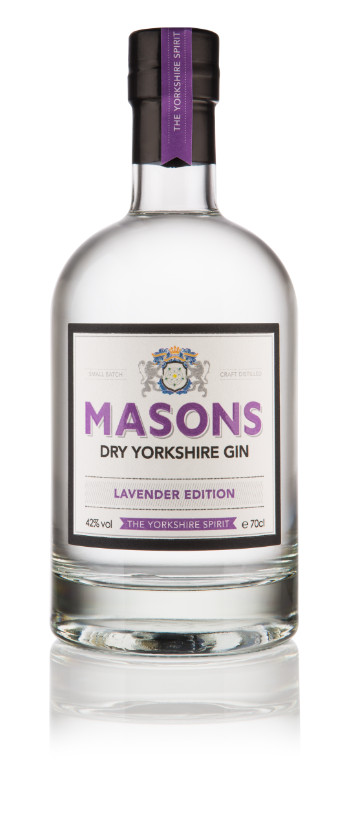 Think outside the chocolate box this Mother's Day (Sunday 26th March) and give your mum the ideal gift. Choose a present mum doesn't have to water and look after, but instead a gift infused with flowers that will mean she 'has to' put her feet up with a tumbler full of ice and gin in hand.
Perfect for a spring evening or even a rainy evening, ideal after a long day at work or attempting to put the kids to bed, Masons Dry Yorkshire Gin's Lavender edition will make any day better … because who doesn't love gin.
Whether mum prefers her drink long or short, refreshing or sweet, she'll find Masons gin is the perfect tipple. Made in small batches with a traditional distilling method, Masons produce a high quality product for a high quality mum.
The sweet notes of Lavender, Pine and spiciness will cause relaxation ensuring mum is neither shaken nor stirred. Unlike most spirits and chocolate, gin is made from Juniper Berries and that means mums on a health kick can still enjoy a glass or two of Masons Gin this Mother's Day.
Serving Suggestions
The Boycotts Gran;
Stir lemon zest, ice and thyme and add 40ml of Masons Lavender, 15ml of Domaine de Canton Ginger Liqueur and 15ml of Mr Fitzpatrick's Rhubarb and Rosehip Cordial. Strain The Boycotts Gran liquid into a martini glass, garnish with three white rose petals and serve.
With an RRP of £39.99 for a 70cl bottle, Masons Dry Yorkshire Gin would make an ideal gift for the discerning drinker in your life
Masons Dry Yorkshire Gin is available to purchase online, please visit: www.MasonsYorkshireGin.com
Give the gift of the perfect Mother's Day
Every mum is special, but not all mums are the same, but with the range of spa days and breaks on offer at Ragdale Hall, we think you'll find the perfect option to make your mum feel spoilt this Mother's Day, Sunday 26th March.
Choose to spend some quality time together with Ragdale's Clarins Mum and Me Time Day (9am to 6pm) and you'll both enjoy a 40-minute Clarins Serenity Facial and a skincare consultation, use of all Ragdale Hall's facilities, including the Thermal Spa, indoor and outdoor pools, gym, exercise and relaxation classes – and take home a Clarins gift worth over £21.00 And, because our Clarins Mum and Me Time Day is available until September, you'll have no problem fitting it in.
Or why not make the most of this annual celebration with our two-night Mother and Daughter Break? Share a Superior room and enjoy all that the UK's Best Spa* has to offer, including all meals and spa facilities. You'll also choose 50 minutes of pampering each, with either a Pure Radiance Facial, Blissful Face and Back Therapy or a Relax and Rehydrate Body Treatment included in your stay.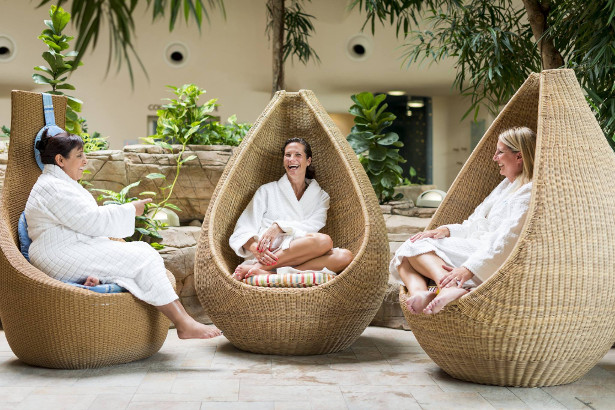 But if you know what your mum really needs is some serious 'me-time', then look no further than Ragdale's Ultimate Day. This is the spa day and will see her both relaxed and rejuvenated, with two hours of luxury treatments – including Ragdale Hall's exclusive Miracle Facial. Your mum will have unlimited use of all spa, fitness and relaxation facilities during her day, and a three-course lunch in the sumptuous Dining Room. Canapés and champagne before departure will make her feel like royalty (because we know she is).
Ragdale Hall's Clarins Mum and Me Time Day is available from March to September, and is priced from £249 for two people. The Ragdale Mother and Daughter Break is available from June to September, priced from £345 per person. The Ultimate Day is from £212 per person.
Gift vouchers for these, and all Ragdale Hall's spa days and spa breaks, or monetary amounts, are available to buy up until Sunday 26th March – all are beautifully gift packaged and valid for a year.
For more information or voucher details visit www.ragdalehall.co.uk or call 01664 434831
*SpaFinder Wellness Awards 2016
Hand-crafted Bottle & Wine Openers, Whisky Bullets and More in Time for Mother's Day & Father's Day
Bottle Breacher is a line of products made from spent .50 caliber and .20 caliber shells – all with a personalization option.
The founder of Bottle Breacher is Eli Crane, a Navy SEAL who served 3 tours of duty in Iraq on SEAL Team 3 under fellow Navy SEAL Chris Kyle. When Eli returned from Iraq, he founded Bottle Breacher with the vision of helping to make a difference by donating to various veteran charities.
The company manufactures bottle openers, wine openers, cigar bores, whiskey bullets, freedom frags, pens, key chains, barbeque tools and more – all handmade by active duty service members and veterans.
Sports teams, clubs, organizations and individuals can personalize their Breachers with logos, businesses or their name to make them truly unique.
Bottle Breacher ships anywhere in the world. Visit www.BottleBreacher.com for more.
Hand crafted .50 & .20 Caliber Bottle & Wine Openers
Whisky Bullets and M ore
Personalized for
Mother's Dad and Father's Day

5 of the Best Mother's Day Gift Ideas from >> www.demijohn.co.uk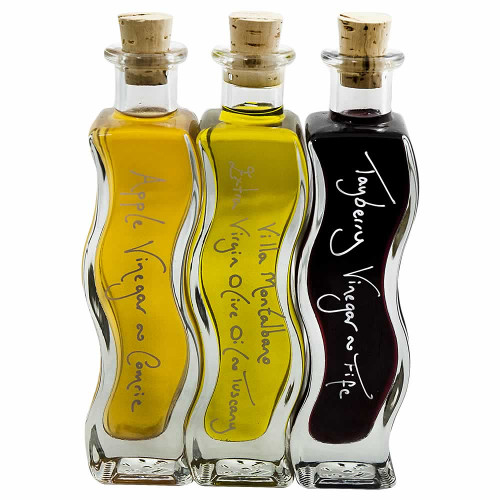 Mothering Sunday falls at the end of this week, are you ready? If you were thinking of giving just flowers or chocolates again, here are 5 of our best Mother's Day gift ideas to help you make a different decision this year:
Mini Yummy Mummy Rack – £25 : A beautiful set of the 3 gin drinks needed to make our delicious new Yummy Mummy Cocktail.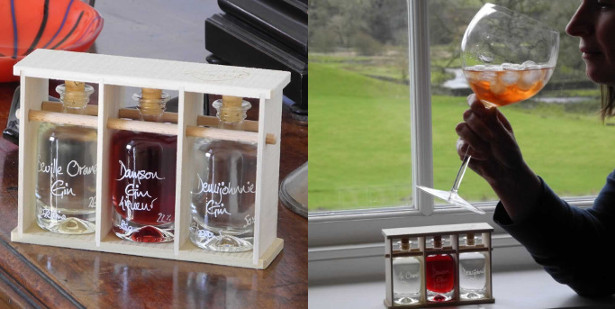 Mother's Day Warmer – £23 : Fruity Damson Gin and spicy Ginger Wine, what is not to like?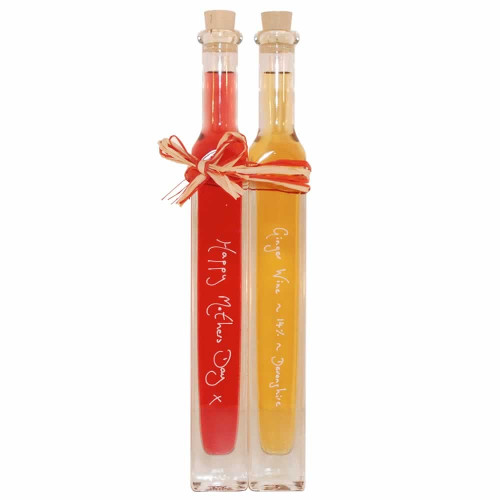 Oil & Vinegar Gift Set – £20 : A pretty set of oils and vinegars for the Spring salad lover.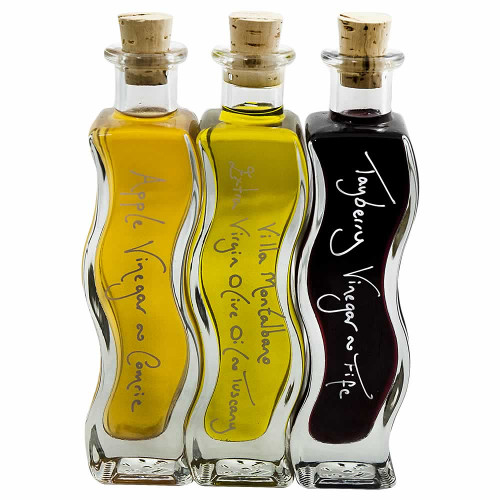 Treat your Mother to a Tasting – £10 per person : Book your places now at our tasting evening on Fri 24th March later this week.
Miniature of Raspberry Vodka – £5 : A small sip of one of our most popular drinks of all time.
Win 2 Oxford Walking Tour Tickets
Click to Win 2 Oxford Walking Tour TicketsIf you are local to Oxford or tempted to visit us in this beautiful City one day, then click to WIN 2 Oxford University & City Walking Tour tickets, courtesy of our friends at Experience Oxford. Your friendly and knowledgeable guide will lead you through the streets of Oxford, describing its history, architecture and traditions. You will also get to visit one of the world famous colleges, its quadrangles, chapel and beautiful gardens. Sound like fun day out?
Thankyou to all who entered our recent Mother's Day competition for a Mini Gin Rack which has been won by Alison de Metz from York.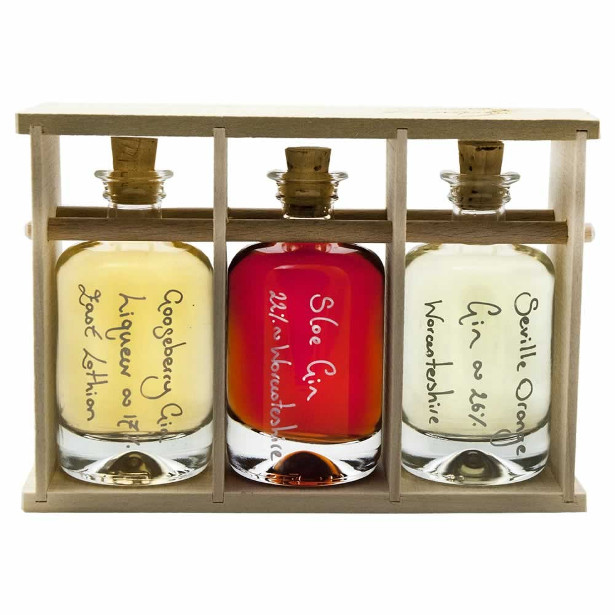 See more at :- www.demijohn.co.uk
CAN WE SUGGEST A BOOK FOR MOTHER'S DAY ! BOOK & ONLINE PLAN ! – THE ACCUMULATOR / The Revolutionary 30-Day Fitness Plan > "I Would Not Have Thought It Possible To Change My Body As Much As I Have." >> www.theaccumulator.net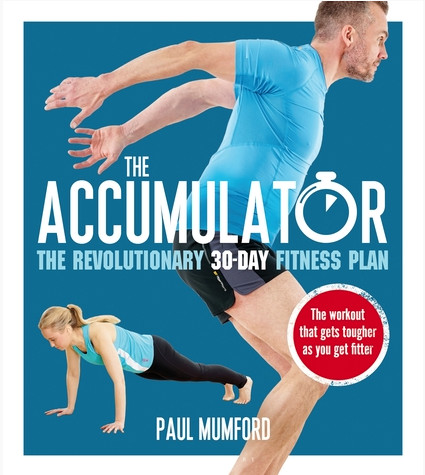 Published By Bloomsbury and available worldwide (take a look here).
FACEBOOK | TWITTER | INSTAGRAM
The Accumulator™ is a brand new workout plan that combines body-weight movements with high-intensity interval training (HIIT) to get you fit and fabulous in just one month. Designed to build strength and endurance day by day, the workout steps up the pace as you learn new skills and increase your fitness in the process. Day 1 starts with a single exercise that takes just 1 minute to complete. Every day a new exercise is introduced, culminating in a challenging high intensity workout in under 30 minutes.
You will learn fundamental bodyweight movements to improve mobility in everyday life and build greater muscular strength. The HIIT format of The Accumulator™ works to increase your metabolism and helps burn fat.
The book includes a 30-day workout plan, clearly explained with photos and alternative exercises. Also included is an Accumulator healthy habits plan which offers daily suggestions to improve your diet.
Fancy a challenge? Ditch the gym. This is the workout to follow if you want to get fitter fast. – See more at: www.bloomsbury.com/uk/the-accumulator
CONTENTS
1 Introduction: Who is this book for?
2 Creating the drive to succeed
3 Learning to move
4 Why accumulate?
5 Eating right for life
6 The Accumulator™ healthy habits plan
7 How The Accumulator™ workout plan works
8 Getting ready
9 The Accumulator™ workout plan
10 What can you do beyond day 30?
11 Credits
12 Don't take my word for it …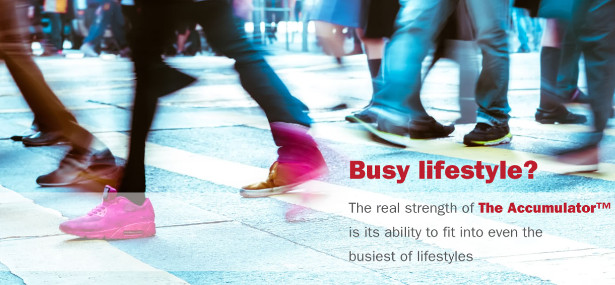 www.prong.com
www.https://prong.com/pwrcase-iphone-6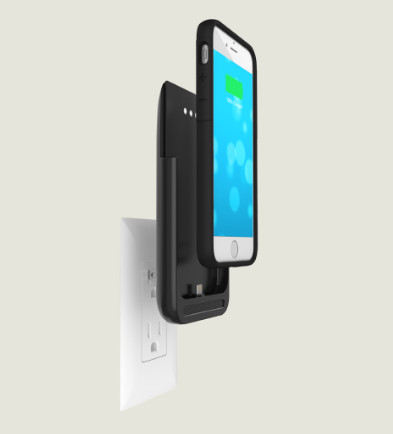 This iPhone case has 2 unique features. It has plugs built directly into the backup battery, and the backup battery detaches from the inner protective case. Why do you want that? Well, you never need to carry a plug or a charger and since the battery slides off, you can plug just the battery part into an outlet when your phone is at 60% or 70%, and by the time it runs down to 20% or 30%, the backup battery is fully charged. You slide it on and takes back to 100 in no time.

For the traditional mum: Flower arranging at Sweet Pea Flower School
www.sweetpeaflowers.co.uk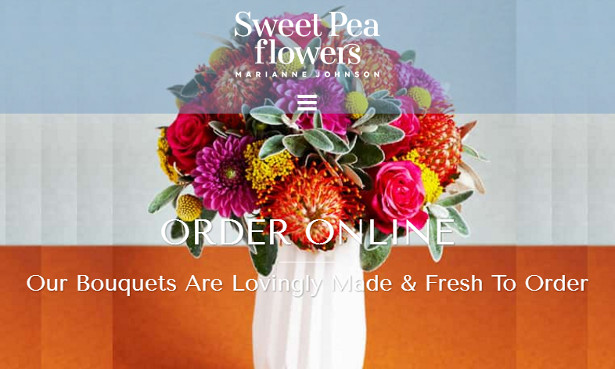 No need to emergency by some flowers on the day – get your mum to make her own. The Sweet Pea Flower School has been running the Hand-tied Masterclass workshops for over 7 years so even florally adept mother will have something to learn! The 2 hour sessions are led by Marianne and are packed with insider tips and tricks of the trade acquired from over 17 years experience in the industry. Marianne talks attendees though how to pick your flowers and colours, tips to keep your blooms in tip top condition and demonstrates the all-important technique the "spiral" (attend the class to find out more…) All materials are included and you get to take your masterpiece home with you.
www.getdatebox.com
Dates range from sushi making, cake pop decorating, adventure and more!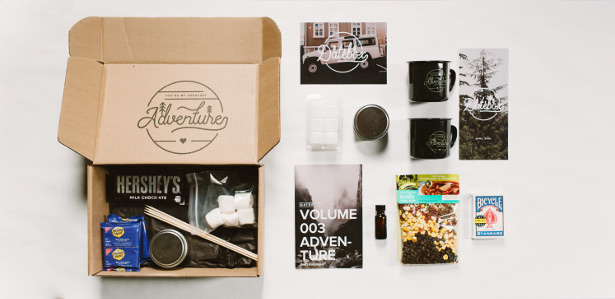 All boxes come with a custom playlist and all the tools for a thoughtful date outside of the ordinary! Also, I believe Megan from my team is sending you all the info on the other products so let me know if you've got everything you need!
How-to "DATEBOX"
Step 1: SUBSCRIBE!
It's easy, and there's no commitment. Choose your monthly plan and have the option to cancel anytime, or pre-pay and save on each date with our 3 month or 6 month plans.
Step 2 – RECEIVE!
Finally, Date night made simple. Your first Datebox will arrive right on your doorstep around the 15th of the following month. The only thing on your mind will be enjoying quality time with your special someone.
Step 3 – ENJOY
Datebox is a subscription so your date will arrive on your doorstep every month to make sure you enjoy consistent quality time with your love. If you fear commitment, don't worry, you're free to cancel anytime before your next billing cycle.
Step 4 – REPEAT
Never miss date night again. Datebox is a subscription so your date will arrive on your doorstep every month. Finally quality time, made consistent. If you fear commitment, don't worry, you're free to cancel anytime before your next billing cycle.
Subscription Plans
"FLIRTING" – MONTH-BY-MONTH ($34.95 per box)
"STEADY" – EVERY THREE MONTHS ($31.45 per box)
"SERIOUS" – EVERY SIX MONTHS ($27.96 per box)
The Enclosed
www.theenclosed.com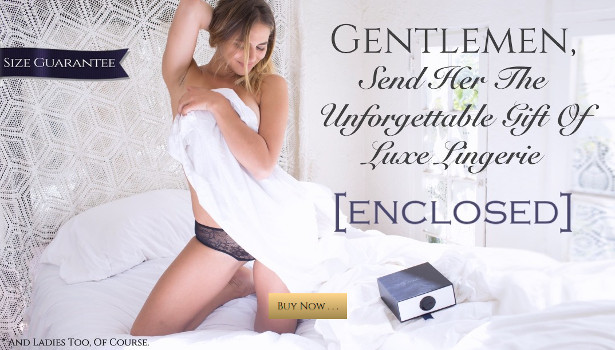 Enclosed strongly believe in showering the leading lady in your life with affection, and recommend getting her a gift that keeps on giving.
Enclosed is in the business of making women feel beautiful and appreciated in their own skin (or knickers for that matter). Our service specializes in a lingerie-of-the-month subscription box that inspires romance in every day life. Whether you're romping in the sheets, leisurely lounging around the house, looking to spice up a Friday night date night, or need some comfortable and versatile panties to aid her active lifestyle, Enclosed has options to fit any couple's needs.
With Mother's Day coming up, men can show their partner or mother of their children that she is still one hot mama by showering her with a luxurious gift meant to share between the both of you! With our different monthly subscription options of 1, 3, 6, and 12 months, you can choose to send her exquisite pairs of high-end knickers to adorn her sweet cheeks that have been handpicked by our concierge lingerie experts. And no, we are not suggesting people send this to their mothers! A more appropriate Mother's Day gift for your partner!
Aromababy
www.aromababy.com
Aromababy luxury brand of mother and baby products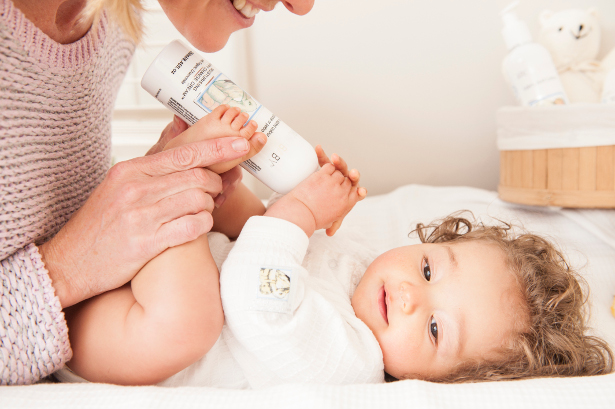 Our extensive collection of Australian-made skin care is rich in certified organic, natural oils and gmo free pure vitamin e. To ensure you find something to suit all your pregnancy, labour, postnatal, baby skincare, baby massage and gift giving needs, we are constantly adding to our range. We invite you to join up for our FREE e-newsletter which provides you with great articles and entitles you to special offers and free samples. Cleanse, moisturise, protect and pamper your growing body and your baby's skin with the most exquisite, natural and organic-rich baby skin care products available.
At AROMABABY® we take our babies very seriously and so, choose to specialise in the wonderful world of baby care and related products. Whilst some manufacturers simply add on a few baby products to an existing range, or include one or two common and often non-therapeutic, standardised essential oils in all their products, at AROMABABY® you can rest assured we formulate using research as our guide.
Created as a world-first, offering only the gentlest of baby skincare including Aroma-Free™ product, all AROMABABY® baby care contains no petro-chemicals, added colour (artificial or otherwise), artificial fragrance, animal ingredients, propylene glycol, parabens, sulphates, alcohol, cocoamphodiacetate (still used in some so-called 'natural' baby products), talc, herbal extracts (commonly prepared in a base of either alcohol or propylene glycol), synthetic vitamin e, silicones (dimethicone and others) and so much more. Also left out in the cold are natural vegetable oils which have been solvent extracted or those which are linked to skin irritation, for example, peanut oil.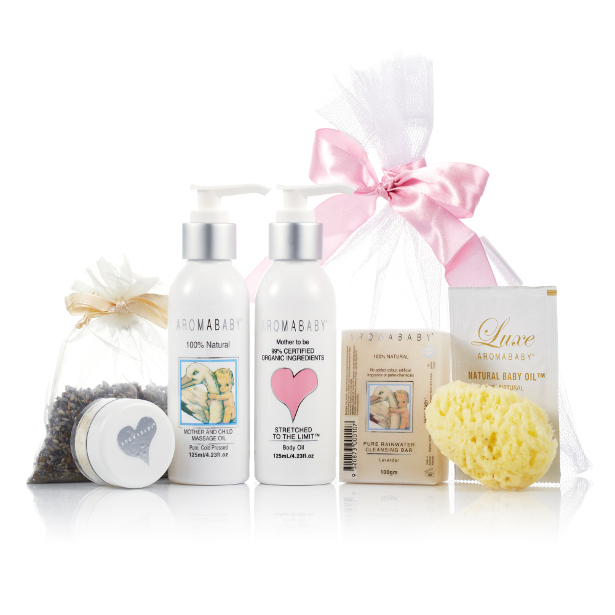 In place of potential irritants that we've rejected from our formulations, you will find certified organic and/or pesticide free and gmo free pure rosehip oil, natural vitamin e, avocado oil, jojoba, calendula, therapeutic-grade essential oils and more. In place of talc you will find soothing, certified organic oat and soy powders, edible-grade cornstarch and pure essential oils. Together these hand-picked ingredients have been combined to produce this ultra pure and gentle babycare range which has proven beneficial for soothing and protecting even the most sensitive skin.*
As responsible manufacturers, at AROMABABY® we respect research and have identified the need to offer both our customers and those health professionals using AROMABABY® products, a choice in baby care. In addition to our therapeutic-grade aromatic product, we therefore uniquely also provide simple, aroma-free product, essential for Baby's first few weeks of life where studies have shown bland, unscented product or simply water may be best. It is only in select AROMABABY® product, therefore, that pure essential oils have been specifically chosen and blended synergistically not only for their therapeutic properties, but also to delight the senses and soothe the soul.
A leader in her field, AROMABABY® founder, Catherine Cervasio, has not had to rely on the input of external parties, rather, she has personally handpicked pure ingredients for their therapeutic properties and efficacy, further enhancing the range of benefits of these unique products. Born of a desire to provide natural baby skin care and environmentally-aware baby clothing and accessories for her own child almost a decade ago, Catherine developed the 'baby WORKSHOP®' concept which would set the standard for many baby goods world-wide, including natural baby skin care. She holds a diploma in Aromatherapy and massage, has trained as an Infant Massage Instructor and has been working in the area of product development of skin care products for more than a dozen years now. Despite the arrival of countless copy-cat type brands worldwide, AROMABABY® remains in a class all its own.
The philosophy behind the creation of AROMABABY® is one that demonstrates an on-going commitment to research and subsequent development of innovative, high quality personal care products specifically for mother and child. At AROMABABY® we aware of the need to minimise the world's waste and we therefore aim to avoid the use of senseless packaging. We use recyclable and/or recycled materials wherever possible and encourage our customers to do the same. The end result is a range of pure products that are kind to the skin as well as to our environment.
AROMABABY® products have been used with success in a number of select hospitals and/or mother and baby facilities in Australia, New Zealand, USA, Hong Kong and Korea.
Join us in our journey of love, care and respect for babies everywhere….
*Based on consumer and health professional feedback received by the producers of AROMABABY® over the past fifteen years.
TDN Creations (www.tdncreations.com)
Offering minimalist handmade jewelry since 2009.
Mobius ring made of sterling silver ($60):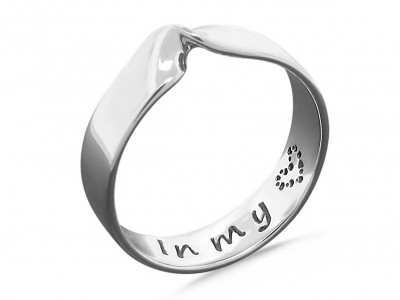 www.tdncreations.com/rings/95-large-sterling-silver-mobius-ring-hand-stamped-with-personalized-message.html
The Mobius strip or band is a surface with only one side and only one boundary component. It symbolizes unity and love and is perfect as a gift for mothers. This ring will be hand stamped in the inside with a personalized message or names.
TDN Creations
Believe in love!
www.tdncreations.com
Instagram:/tdncreations
Facebook:/TDNCreations
Pinterest:/TDNCreations
www.babiesatthebarre.com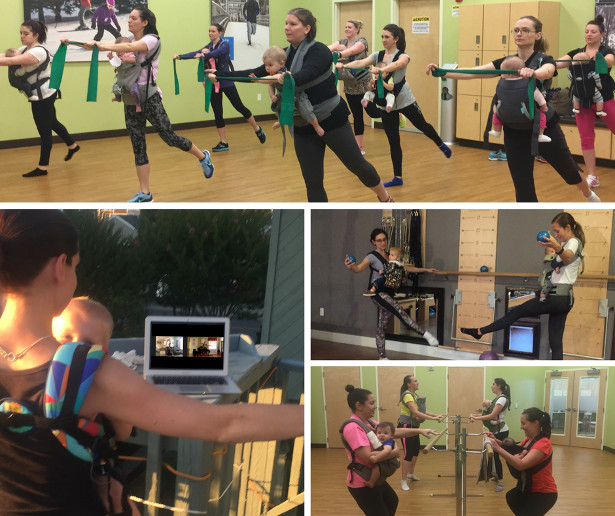 "I'm Tori Levine, International Childbirth Education Association Certified Pre/Postnatal Fitness Educator, barre and pilates instructor, mom, and founder of Babies at the Barre™ which is a specialized postpartum babywearing "mommy and me" barre class I developed to help new moms safely and effectively workout while they bond with baby.
Babies at the Barre™ online class is the only live-interactive online post-pregnancy class available! A gift certificate is the perfect gift for a new mom or mom of toddlers. New moms have the chance to connect face to face with others in a supportive and encouraging community while they workout from anywhere in the world!
Mom will get some time to take care of herself while also connecting and sharing stories with other new moms. Matching mommy and me barre tees and onsies make a gift certificate even more special.
Additionally a gift of a Moms at the Barre™ Membership will allow moms with tight schedules to either attend class live or get the replay of class as well as other exercise videos that can be done with or without baby. Plus moms will have access to our members only chat group to share milestones and struggles they are going through.
I developed the Babies at the Barre™ method because I was seeing new moms (including myself) want to get back to exercising but then having issues with low back pain, SI pain, and incontinence issues. The pelvic floor and core are weakened during pregnancy and childbirth and are the focus of the Babies at the Barre™ method. All exercises, when done as instructed, are safe for women with diastasis recti, and help to repair diastasis as well as strengthen the pelvic floor.
TO MUM WITH LOVE
Lucky Voice launches Mother's Day sale for at-home Karaoke Kits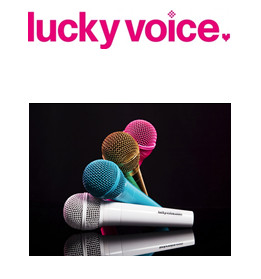 Prices slashed by up to £30
Lucky Voice is set to help you spread the Mother's Day love this March, launching a limited-edition sale especially for the occasion.
Whether your mum loves to channel Whitney, belt out Celine Dion, or simply wants to be able to get the girls over for a fun night in, the Lucky Voice Karaoke Kit is the perfect gift.
Coming in a host of fun colours (from hot pink to electric blue), all Kits will be priced at just £40 from 17th – 21st March only. With the gold Kits usually retailing at £70 and all other colours £60, this means a discount of up to 43%, with guaranteed delivery before Mother's Day.
The Lucky Voice Kit is easy to use; simply connect the laptop and speakers to the kit, create an account and get singing. There's no need for her to buy expensive CDs or downloads, she can just stream directly from Lucky Voice Online Karaoke (luckyvoicekaraoke.com) and pick from over 8,000 songs. She can search for favourite artists and tunes, build playlists or simply click the 'I Feel Lucky' button and let Lucky Voice do the work.
In true Mother's Day style, Lucky Voice has also created a special playlist, bringing together a collection of hits honouring the special ladies in our lives. This is available online and can be viewed here: www.luckyvoicekaraoke.com/sing/playlists/1777515-mothers-day-playlist-karaoke
www.MentalCalm.net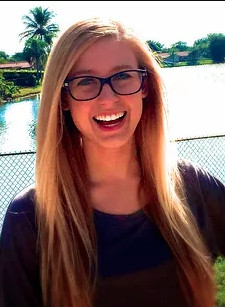 A private psychiatry practice providing services to patients using video conferencing!
Brittany Sherwood Psychiatric Nurse Practitioner www.MentalCalm.net
THE BRAIN BOOK
Phil Dobson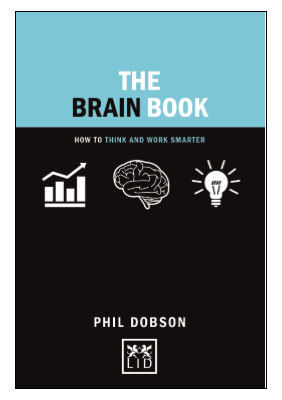 • We are not taught about our brain – this book fills in the gaps in an accessible guide to fitness, functioning and programming • The Brain Book provides easy techniques and tools to deal with the brain strain resulting from increasing demands on our time and attention • Part of the popular Concise Advice series • Author is the founder of BrainWorkshops, working with organisations such as the BBC, NBCUniversal and Jamie Oliver
About the author
Phil Dobson BSc (Hons), MBPsS, DHyp, BSCH (Assoc) is a trainer, facilitator and coach, and the Founder of BrainWorkshops. Phil turns insights from neuroscience, cognitive and behavioural psychology, NLP, hypnotherapy and mindfulness into applicable skills and techniques for the workplace and our daily lives.
For more information or a review copy, please contact: charlotte.hutchinson@lidpublishing.com
Publication date: 27th October Published by: LID Publishing Price: £9.99
THE BRAIN BOOK
Your brain is your most valuable asset, and yet we are taught so little about it. It is the one thing involved in all your feelings, thoughts and actions, and you're never given the manual. Consequently few of us realise our potential.
Recent developments in neuroscience demonstrate that your brain is like a muscle; you can increase your brain power, and even change and develop your brain over time.
Grounded in scientific research, this book gives you fascinating yet simple ways to get more from your brain. You'll gain an understanding of how your brain works and how you can boost your mental performance. You'll discover how to improve your focus and memory, and how you can program your brain and keep it younger for longer.
THE MINDFULNESS BOOK
Practical Ways To Lead A More Mindful Life
Dr Martyn Newman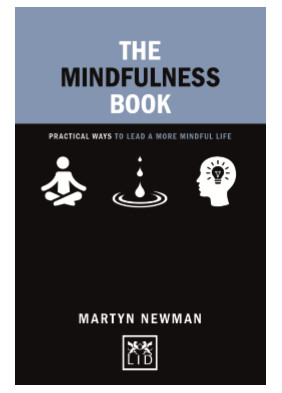 • The Mindfulness Book takes us back to the original core ideas, steering a course between the current trend of "all you can eat mindfulness" and the 2,500 year old practice • Draws on Bhuddist tradition and combines with modern cognitive therapy • • Looks at both the Eastern and Western science behind the practice, as well as the psychology, application, and how we can live more mindfully every day, with 7 takeaway tips • Author a leading expert on emotional intelligence and a consulting psychologist
About the author
Dr Martyn Newman is a leading international expert on emotional intelligence and leadership.
He is MD of RocheMartin and a consulting psychologist with an international reputation as an expert in emotional intelligence (EQ) and leadership.
For more information or a review copy, please contact: charlotte.hutchinson@lidpublishing.com
Publication date: September 22nd 2016 Published by: LID Publishing
THE MINDFULNESS BOOK
Mindfulness and contemporary psychology combine to offer essential practices.
If achieveing a more peaceful and focused mind is important to you, then this book offers you a simple yet profound, time-tested path. The Mindfulness Book returns to the core ideas behind the practive of mindfulness and provides a concise and practical interpretation about how to practise it.
This book reveals the seven dynamic emotions that create success, and provides a step-by-step guide for building emotional wealth and wellbeing.
Solely Original Ltd
www.solelyoriginal.com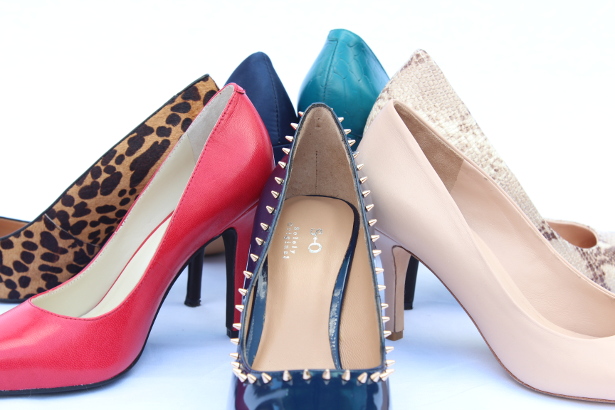 It all starts with a 3D copy of your foot. Founded by myself, Iris Anson, Solely Original Limited are a startup that uses high-tech digital software to create perfectly fitting shoes and fully customisable designs.
We are giving women across the globe the ability to design their very own fairytale shoes, customising and personalising every aspect from getting the perfect fit to the aesthetics of the shoe itself. They have the ability to create truly unique designs, personalising different toes, backs, heels, colours and even custom materials, making them "Solely Original"!
EasiYo – The Mother's Day Gift Packed With Fun and Homemade Goodness* For The Whole Family
No artificial colours or flavours/gluten-free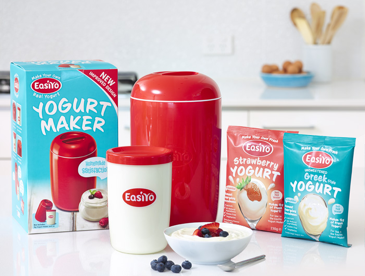 Treat mum to the perfect gift this Mother's Day with EasiYo's bright and bold Red Yogurt Maker – the perfect way to make delicious, fresh yogurt at home for all the family.
The EasiYo Yogurt Maker is sleek and stylish, yet simple. With no moving parts or electronics, it doesn't create mountains of mess and washing up, it's easy to clean and is the perfect size to fit compactly on a kitchen shelf.
Durable and secure, the maker features an easy grip handle, non-slip feet, smooth surfaces and is insulated with a layer containing New Zealand wool – which helps to keep the yogurt at the right temperature during the fermentation process.
When a Kiwi dad invented EasiYo in the early nineties, the aim was to allow families to make the best quality, tastiest yogurt in the world – in their own home. It's now the number one yogurt maker brand in New Zealand with around a third of all households having an EasiYo Maker in their kitchen. In the UK, over 600,000 yogurt makers have been sold since the brand was launched in here in 1999.
Because EasiYo is made fresh in the home, there are no artificial colours or flavours and no gums or thickeners, purely delivering all the benefits of homemade goodness*. EasiYo is also gluten-free and vegetarian.
Creating your own fresh yogurt couldn't be easier. All you have to do is mix an EasiYo Yogurt sachet with water, put it in the EasiYo Yogurt Maker and in 8-12 hours or overnight you've created 1kg of delicious yogurt.
There are over 30 flavours to choose from, including Natural, Greek Style, Banana, Apricot, Strawberry, Lemon & Ginger Bits and Forest Fruits.
EasiYo is stocked throughout the UK at retailers including QVC, Lakeland, Holland and Barrett, The Range, Hobby Craft and a large number of independent stores.
The EasiYo Red Yogurt Maker is priced at around £18.
Visit EasiYo for full stockists, information and recipe ideas at www.easiyo.com.
Breakfast MuffinsMini Breakfast Frittatas
Start your day right with our mini frittata muffins, using this delicious and healthy recipe.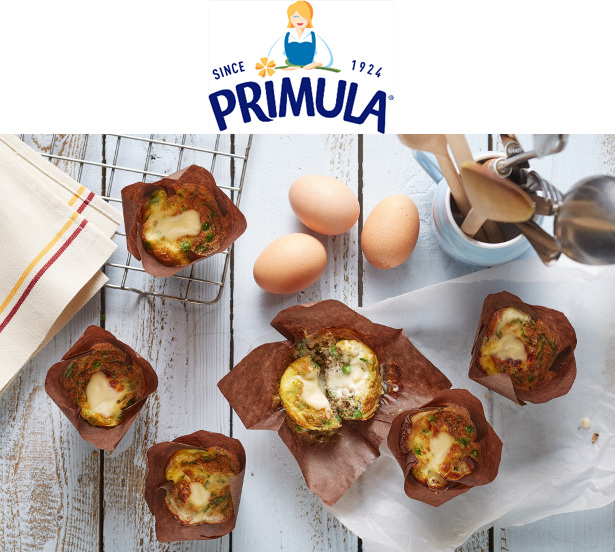 Serves: 12
What you'll need:
1 tube of Primula Light Cheese
280g cooked quinoa
300g frozen peas
3 spring onions, finely sliced
10g mixed herbs, e.g. mint, parsley or dill, finely chopped
7 large eggs
Salt and pepper
Paper cases or baking parchment
Method:
Ø Preheat oven to 200˚C / 400˚F.
Ø Line a muffin tin with paper cases.
Ø In a large bowl, combine the quinoa, peas, spring onions and herbs and mix well.
Ø Add the eggs, salt and pepper and whisk until well combined.
Ø Using a small ladle, portion the mix into the paper cases, ensuring an even spread of ingredients.
Ø Top with a squeeze of Primula Light cheese spread into the centre of each Frittata.
Ø Bake for 15-20 minutes, until the muffins are set and the cheese is bubbling and melted.
Ø Enjoy warm or at room temperature.
French Brunch
Ingredients
• 50g of Primula Cheese Light
• 1 large croissant
• 1 large egg
• A small knob of butter
• Watercress, roughly chopped
Method
Ø Preheat the oven to 200°C.
Ø Crack the egg into a bowl
Ø Add a generous squeeze of Primula with ham.
Ø Season with salt and pepper and mix.
Ø Place the croissants in the oven to warm.
Ø Heat the butter in a large frying pan
Ø Add the egg and cheese mixture and scramble until the eggs are fully cooked
Ø Then fold in the chopped watercress.
Ø Remove the croissants from the oven and fill with the egg mixture.
Ø Serve immediately.
Fabulous Miracle suit swimming costume for mum.
Help her feel confident while getting fit in the pool. This one attached is really lovely:
Miraclesuit swimming costume
£137
www.simplybeach.com
 
Epicure Gourmet Market
www.epicuremarket.com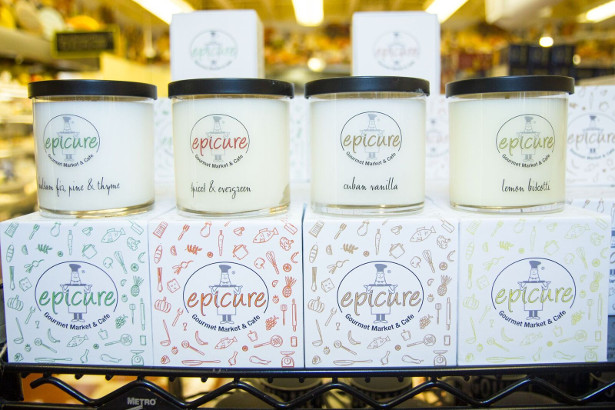 Is your scented candle slowly poisoning you? All dramatics aside, there have been studies that show the scent and parrifin used in some candles can release unwanted toxins into the air. That's why Epicure Gourmet Market recently introduced their own line of organic soy candles with a smokeless wick that lasts up to twice as long as regular candles. These special candles are made with soy wax, an up and coming fragrance ingredient and one of the fastest growing household trends due to a variety of benefits, for both your health and your wallet!
​Epicure's special candles are made naturally from soybeans, an organic and renewable source. ​The scents are unique to Epicure and are meant to transport you to a memory of your favorite gourmet flavor. ​They are great for relaxing and also for gifts:
Lemon Biscotti – for your mom, ​sweet and refreshing ​because Mother's Day is around the corner!
Balsam, Fizz Pine & Thyme – Christmas tree blend for those who ​want the holiday​ ​spirit all year round
Spiced & Evergreen – for ​those nature lovers ​looking to bring the great outdoors inside​
Cuban Vanilla $23.95 – for your wanderlust-obsessed friend​ always yearning for an adventure
Liven Up Your Home with Kelvin 36
One Device, 36 tools!!!!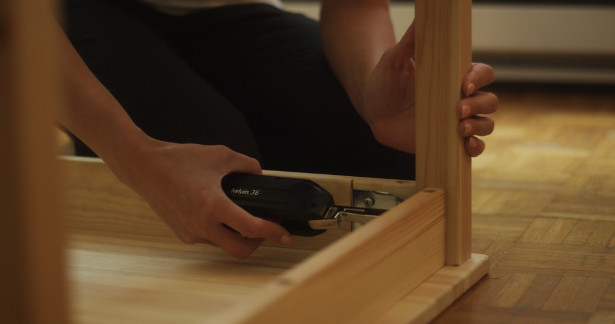 Transform your space in a flash with the ultimate urban super tool, the Kelvin 36. Small enough to fit in the palm of your hand, this clever gadget carries an impressive 36 tools allowing you to hammer, screw and measure without ever having to haul out your tool box!
See why the innovative and thoughtfully designed Kelvin 36 is a nifty gadget that everyone needs in their home or on the road:
Convenience: You never know when you're going to need a quick little tweak. Keep it in your glove compartment, kitchen drawer, RV or office.
Versatile: Complete hundreds of tasks. Fix toys and chairs, hang up paintings and pictures, and put together shelves and cubbies at a moment's notice.
36 tools: Features common everyday household tools such as measuring tape, screwdriver, bottle opener and more.
Compact: This rugged and stylish multi-tool is small enough to fit in the back of your pocket and is great for when you're on-the-go.
Quality craftsmanship: Lightweight but super tough, you can run over it with a car!
Choose your hue: Available in black cyan, magenta, and white.
Retails for $49.99
*FREE shipping when you order more than one Kelvin Tool.
The Original Kelvin 23:
Known as "the Swiss Army knife of home décor," Kelvin 23 is the original urban multi-tool. It has seen major success with over 300,000 sold in the last 5 years alone. Designed to take on the daily DIY fixes around the home, this world premier home gadget has 23 of the most commonly used tools packed into one simple and convenient device. It can fix hundreds of jobs easily, such as hanging pictures, assembling flat pack furniture, putting up shelves and more. The kelvin 23 has been featured in O by Oprah, Reader's Digest, People magazine, The Today Show, Dragon's Den and is sold in MOMA.
For More information please visit kelvintools.com.
www.calicojunodesigns.com

Bonnie Riconda's jewelry design philosophy is based on her love of brilliant, bright colors, a light feeling of airiness, and of all things truly hand-created by the artist. She uses no pre-made or fabricated parts, but wraps all gemstones and beads by hand, and even makes her own hoops and french wires. Precious and semi-precious gemstones, austrian crystals, freshwater pearls, and other stones are used in combination to create a wonderful palette of colors in her original designs.
After getting a BFA from York College of PA in 1998 and an MFA in painting and sculpture from Long Island University of New York in 2000, Bonnie's love of jewelry and creating things by hand determined her course in starting her business Calico Juno Designs. With no experience in jewelry creation, she started experimenting with some gemstones and wire she bought in a little store in Long Island, and after many trial-and-error flops came up with about 30 original designs, and the creation of the website www.CalicoJunoDesigns.com.
After just 9 years later, and a crew of great girls that make up Calico Juno, the website now features over 950 designs, all handmade in our studio. Calico Juno Designs is carried by retailers all across the country, and many places internationally as well. Magazine features include INSTYLE, LUCKY, MARIE CLAIRE, SHOP, SEVENTEEN, GLAMOUR, MODERN BRIDE, THE KNOT, YM, FIRST, BRIDES, JEZEBEL, COSMO GIRL, FAMILY CIRCLE, REDBOOK, COASTAL LIVING, ESSENCE, GOOD HOUSEKEEPING, and many more. Calico Juno Designs has been worn by MTV and VH1 vj's, by Eva Longoria of Desperate Housewives, Dylan Lauren, Kathy Lee Gifford, and Geri Ryan. She is also featured on many other jewelry websites.
Calico Juno opened their first retail store on April 4, 2009 and has been a huge success. If you are in the area, please come visit us.
310 City Island Ave., City Island (Bronx) NY 10464
www.feramoringa.com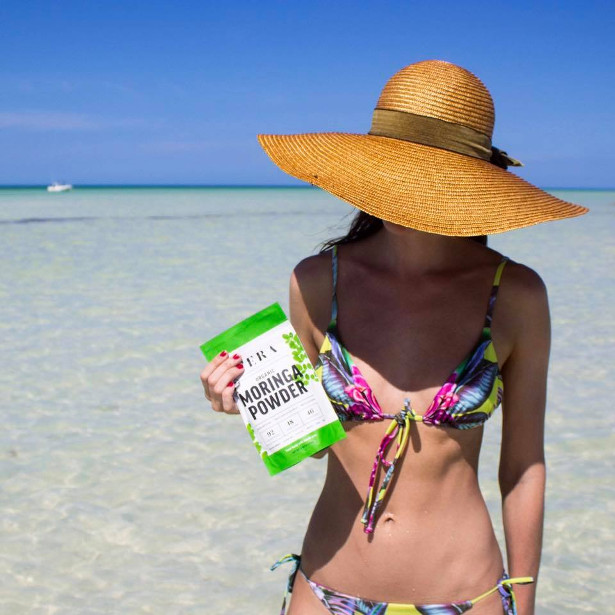 Moringa-based company called FERA – a green powder that's derived from the dried leaves of the Moringa "Miracle" Tree, which is native to the Himalayas. It's emerging to become the next super food!
Moringa is one of the most nutrient dense plants on the planet with over 92 phytonutrients, 36 antioxidants, 46 anti-inflammatories and 18 amino acids. The incredible health benefits of this superfood include healing inflammation, lowering blood sugar levels and promoting radiant skin. Moringa looks like Matcha but it's much more nutrient dense than Kale! People are still just learning about Moringa and its powerful health benefits. It hasn't been commercialized in the US yet but in South Asia it's been used for healing in Ayuverdic and Chinese medicine.
It's incredibly nutritional and a complete plant protein, making it ideal for pre or post workouts. Mother's will love it as a gift because it will keep them feeling young and looking youthful. It can be incorporated into a variety of dishes – smoothies, lattes, soups and baked goods – and what's awesome is you only need two teaspoons for your body to reap the benefits.
www.YogaJewelz.com
Amazing yoga inspired fine jewelry perfect for mom!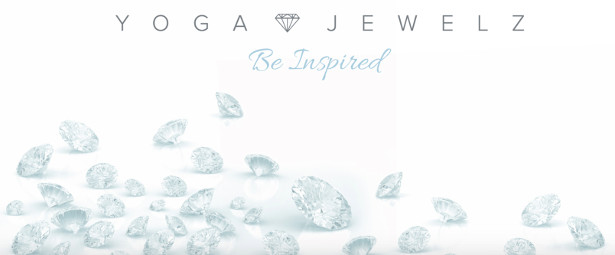 BUTTER elixir
www.butterelixir.com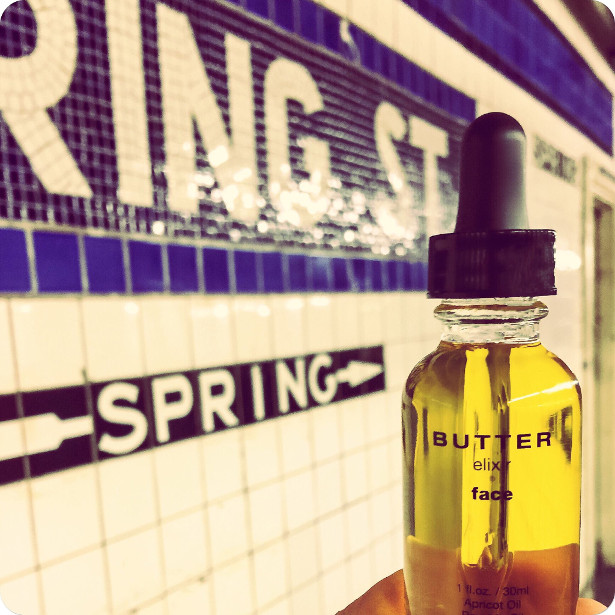 BUTTER elixir is a high-quality unisex product line with a refined, elegant packaging that is able to appeal to people that are in search of pure and simple skin care. BUTTER elixir mission is to make you feel good, beautiful and clean. THEY
ARE 100% NATURAL. NO GMO, NO PRESERVATIVES, NO PARABENS, NO SULFATES, NO PHTHALATES, NO SYNTHETIC FRAGRANCES. NON TOXIC VEGAN, & CRUELTY FREE.
Foxcroft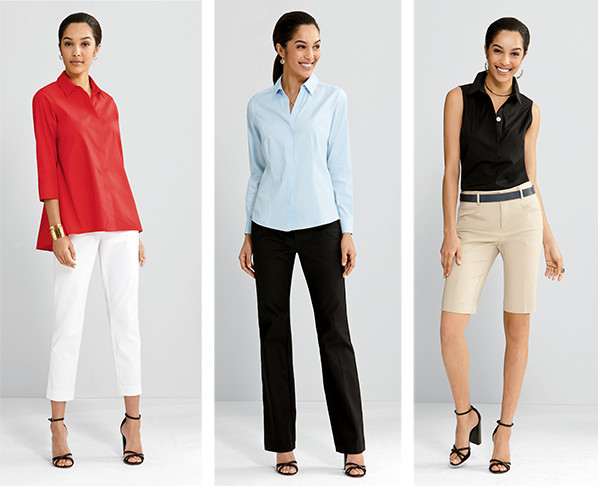 Foxcroft has a 25 year legacy of creating beautiful, timeless blouses. Expert craftsmanship, distinctive patterns and a flattering fit have made it a trustworthy brand for today's women. We also offer plus size in most of our styles.
www.Foxcroftcollection.com
www.instagram.com/foxcroft
www.twitter.com/foxcroft
A unique gift guide idea for edgy moms out there.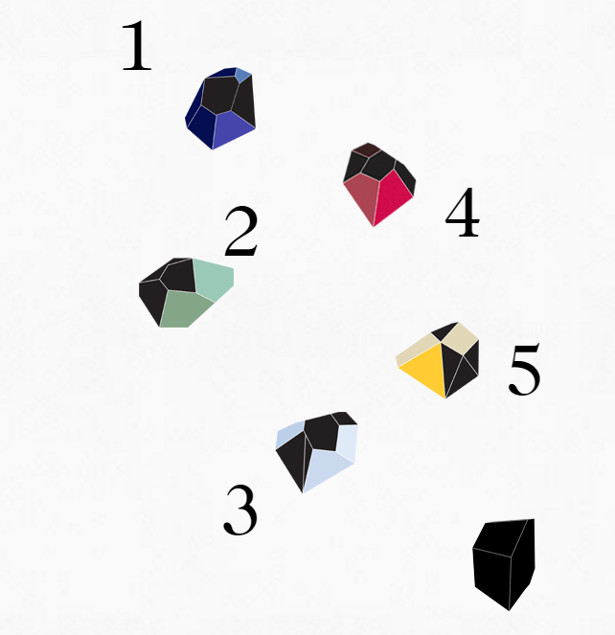 1906 is a line of high-end chocolate edibles for grownups or first-timers with "rapid delivery" technology so each low-dose piece takes only 15-20 minutes to deliver results, as opposed to the typical 60-90.
1906 offers several varieties to help users control their experience. Go for energy, Pause for relaxation, Midnight for sleep and High Love for sex.
Read more here: http://www.1906newhighs.com/products/
Great packaging, high-end chocolate and a user-friendly experience. What a great gift for mom!
ECOlunchbox
The Best Way for Moms to Pack Food on the Go! Plastic-Free, Healthy for People & Planet!

When moms are out and about, it's so important for them to re-fuel in the middle of a busy day or after a work out! They can pack their meals and snacks with ECOlunchbox, an award-winning, plastic-free container line founded by "mompreneur" Sandra Harris. ECOlunchbox has a variety of high quality, stainless steel lunchware containers that are ideal for packing food on the go. Go green with this "plastic-free" option that is healthier for people and the planet. This line is great for taking food on the go – be it for a gym session, a work lunch, or outdoor adventures! Shop by clicking here.
These eco-friendly mealtime solutions are not only a safer option for packing food; they encourage a balanced diet and proper portion size for more "mindful" eating.
Dishwasher safe
100% Non-toxic
Stainless steel
Reusable
Waste-free
BPA-free
Phthalate-free
Price: $10-$25
Sold at Bed Bath Beyond, Target (2017), Container Store, etc.
www.ecolunchboxes.com
Mom's the Word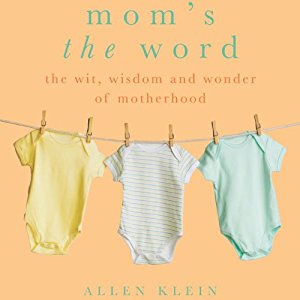 Sometimes it is hard to find something to give to a person who has meant so much to you. Look no further. You have just found the perfect present for any mother, or mother-to-be.Mom's the Word: The Wit, Wisdom and Wonder of Motherhood is a gift that keeps on giving.
With such headings as, My Mom, Mother & Child, Mothers & Daughters, Mothers & Sons, Love You Mom, A Mother's Advice, and lots more, this book celebrates all motherhood with wise and witty words from…
-the rich (Rose Kennedy: "I looked on child rearing not only as a work of love and duty but as a profession that was fully as interesting and challenging as any honorable profession in the world."),
-the famous (Oprah Winfrey: "Mothers are really the true spiritual leaders.),
-the funny (Erma Bombeck: "In general, my children refuse to eat anything that hasn't danced on television."),
as well as thoughts that are,
-meaningful (Jewish proverb: "God could not be everywhere and therefore he made mothers."),
-memorable (Nora Ephron: "If pregnancy were a book, they would cut the last two chapters."), and
-mirthful (Theresa Bloomingdale: "If your baby is 'beautiful and perfect, never cries or fusses, sleeps on schedule and burps on demand, an angel all the time,' you're the grandma.")
Mom's the Word is available paperback, Kindle, or audiobook format at: http://tinyurl.com/jkmdcna
Little Box of Rocks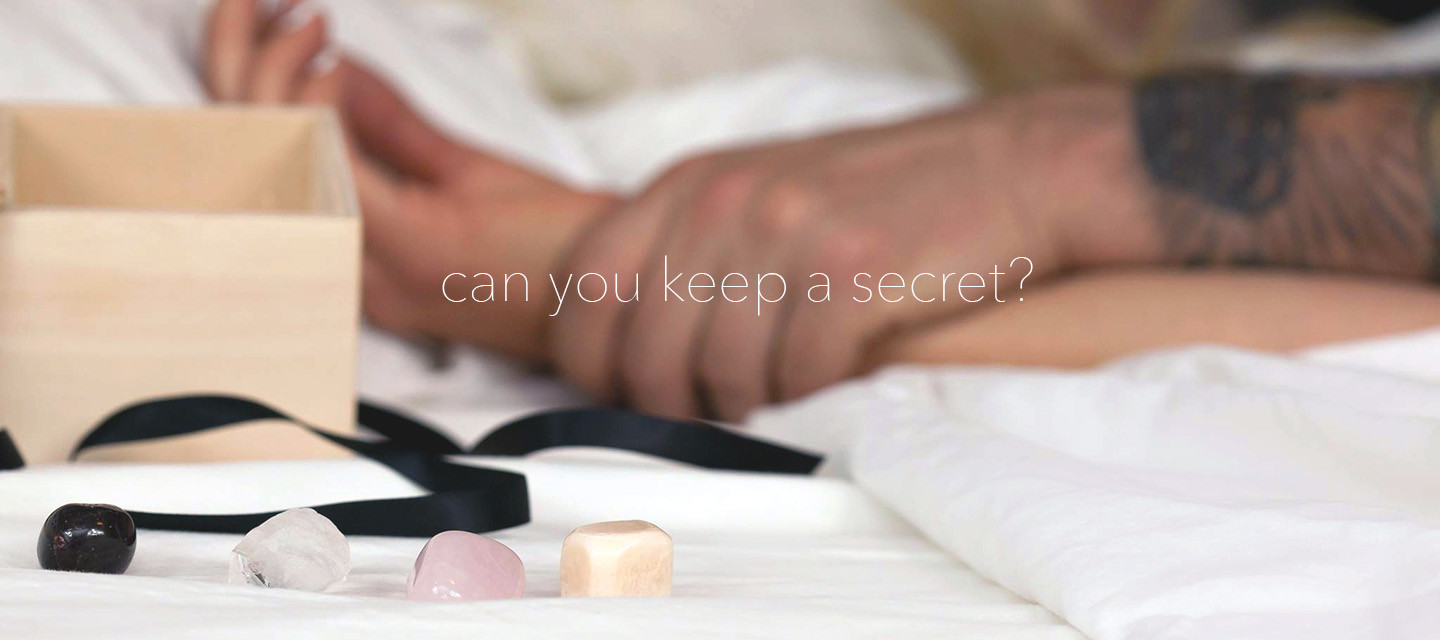 Gone are the days when flowers were the go to gift for every occasion. Little Box of Rocks believes that every present should have a unique and special meaning that lasts forever.
Choose from a variety of eco-friendly crystal bouquets, each carefully selected and placed in a wooden gift box, wrapped with a satin ribbon. The recipient will uncover four theme appropriate crystals in a hand-stamped sachet with a keepsake card outlining their meaning. Every box includes a secret message on a sealed scroll written by the sender.
All bouquets are under $40.00 and available at littleboxofrocks.com
Bad Words from Around the World Coloring Book by Christine Rai
www.weekendsquad.com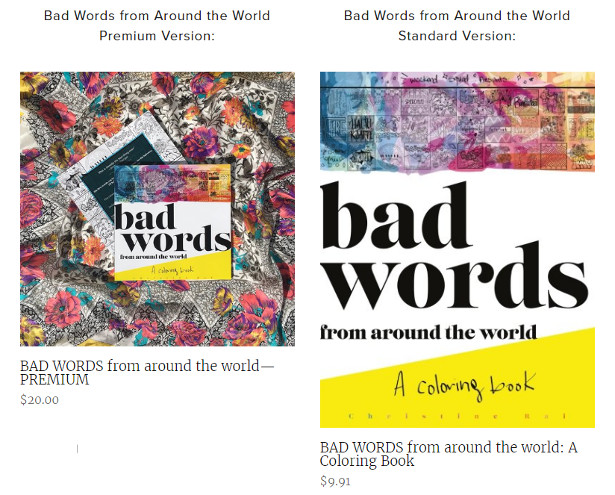 Bad Words from Around the World and features 38 curse words. The book includes illustrations incorporating the word or phrase, the definition, a pronunciation guide, and the region where the profanity's language is largely spoken.
A coloring book I researched and illustrated of profanity from 33 languages. The project was successfully funded on Kickstarter earlier this year and has gotten a bunch of positive feedback since it's been out from people who bought it for themselves and as gifts.
 At Enclosed we strongly believe in showering the leading lady in your life with affection, and recommend getting her a gift that keeps on giving.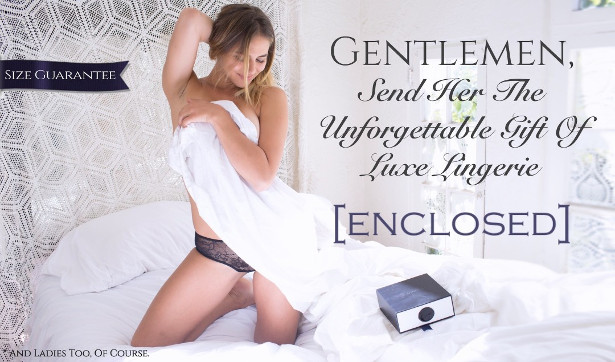 Enclosed is in the business of making women feel beautiful and appreciated in their own skin (or knickers for that matter). Our service specializes in a lingerie-of-the-month subscription box that inspires romance in every day life. Whether you're romping in the sheets, leisurely lounging around the house, looking to spice up a Friday night date night, or need some comfortable and versatile panties to aid her active lifestyle, Enclosed has options to fit any couple's needs.
With Mother's Day coming up, men can show their partner or mother of their children that she is still one hot mama by showering her with a luxurious gift meant to share between the both of you! With our different monthly subscription options of 1, 3, 6, and 12 months, you can choose to send her exquisite pairs of high-end knickers to adorn her sweet cheeks that have been handpicked by our concierge lingerie experts. And no, we are not suggesting people send this to their mothers! A more appropriate Mother's Day gift for your partner!
www.theenclosed.com
Get Decluttered Fast using this 4 Tray Paper Organizer
4 Tray Paper Organizer
Product Price – $24.44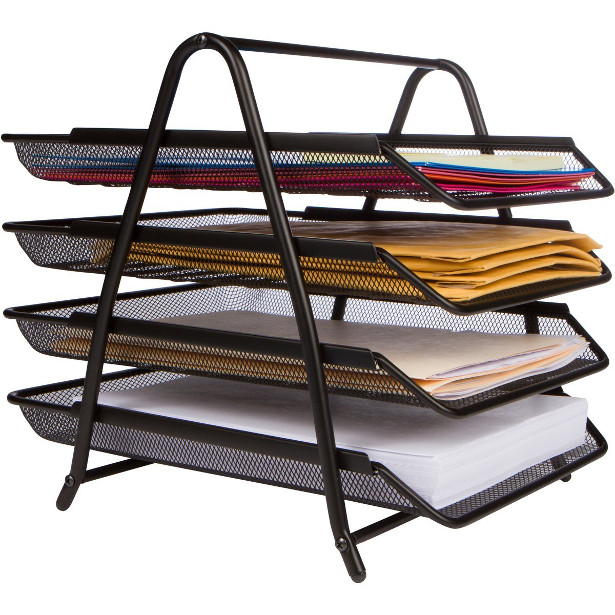 www.amazon.com/dp/B01G91KR10
A great Paper Organizer which helps Moms to arrange the paperwork and helps decluttering (#1 problem with Moms). Serves as a great gift, has 70+ customer reviews and has "Excellent" (4.5) rating on Amazon.
pureLYFT
www.purelyft.com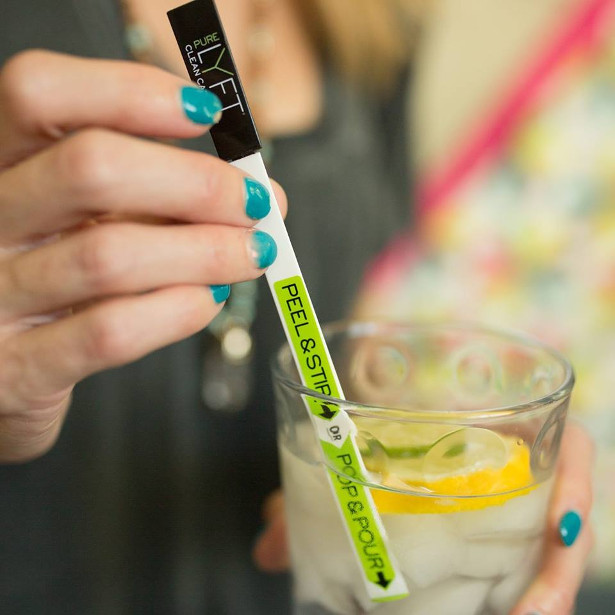 Moms are always on the go between work, errands and pick up kids from school and activities – and they need to stay energized throughout the day. Getting their daily dose of caffeine often includes searching for an energy drink or waiting in long coffee shop and drive through lines.
pureLYFT's new Energy Stir Sticks allows consumers to simply add all-natural CLEAN CAFFEINE® into the beverage of their choice – water, juice, smoothie or even into your coffee for an extra boost. pureLYFT has zero calories and provides the same amount of caffeine as in a 12-ounce cup of coffee. The portable, easy-to-use stir stick is the perfect addition to any workbag, backpack, or gym bag to take energy without and keep your energized throughout the day.
Delivering 125mg of CLEAN CAFFEINE® into the beverage of your choice through a convenient stir stick, pureLYFT allows consumers to skip sugary sports drinks and artificial energy supplements. It provides clean energy through natural caffeine derived from green coffee bean extract that's fortified with Vitamins A and B complex.The packaging gives the consumer the option to either stir or pour pureLYFT into their beverage to allow for adaptability across all drink densities. pureLYFT is available in four new flavors – lemon-lime, mixed berry, orange and original, neutral tasting flavor.
The Energy Stir Stick's versatility for use in any beverage and convenient size makes it a necessity for the coffee enthusiast, traveler, mom or anyone looking for that added boost of caffeine throughout the day.
 Sevens players come face to face with their harshest critics…
And biggest supporters in build up to Mother's Day
England's stars enjoy "Bring Your Family to Work Day"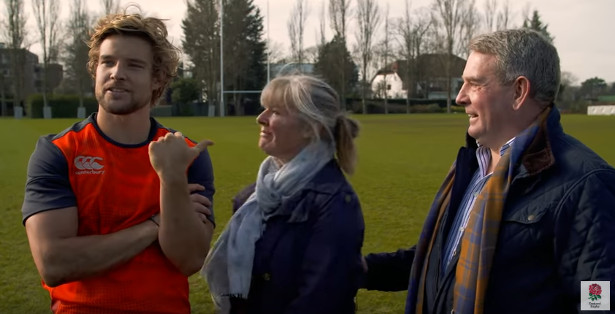 Regardless of professional status, high steps on the career ladder or age, most Brits can rely on family to deliver the brutal truth in good times and bad. England Sevens players brought this notion pitchside ahead of Mother's Day, in a light–hearted video capturing mums and wives critiquing habits, haircuts and relationship misconceptions.
The short film features the families of captain Tom Mitchell, Dan Bibby, Phil Burgess and James Rodwell, full of opinions on the players' careers and their lives off the field. Beginning with comments from mum, Sue Mitchell on the state of Tom's hair and Katie, Dan Bibby's fiancée, laughing that Dan is under the illusion that he wears the trousers, the video documents the impact that family has had on the progress of the players' careers. The playfully critical commentary then develops to reveal the true value of encouragement and support to boost success. The video is available here: https://www.youtube.com/watch?v=9VVzARL8RnY
The cheerful interviews were created to celebrate the HSBC London Sevens finale weekend at Twickenham Stadium, 'Feast of Rugby' which combines gourmet international street food with international rugby. Following the success of last year, the family friendly event on 20th and 21st May, is going bigger and better in 2017 with an increased capacity to 50,000 tickets per day. With live music, vintage fairgrounds and a few familiar foodie faces, there's something for the whole family to enjoy.
Feast of Rugby will make the perfect Mother's Day present and is something for the whole family to enjoy. Visit http://www.ticketmaster.co.uk/event/35004F50B3F9815F?did=uk7s16st for more information and to book tickets.