Designer Poppy Treffry reveals her new spring designs for Mother's Day and Easter.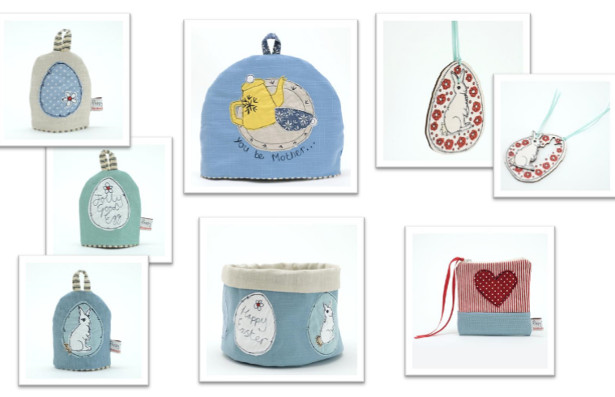 They include a brand new tea cosy in her distinctive freestyle embroidery, with Poppy's new floral fabric design Sweet Allium on the teacup and embroidered on the teapot.
For Easter there are three egg cosies, treat pot and a new wooden decoration. All of these designs are destined to come out year after year as seasonal favourites. The clever design of the decoration makes it two-in-one with a white rabbit that pops from the centre of an egg, perfect for an Easter tree and the loops on the egg cosies transform them into decorations too. A little heart embroidered purse in red and white dots and stripes makes a perfect gift for someone special. Prices from £5.95.
Notes to Editors:
Poppy Treffry is based just outside Penzance where a busy team of fourteen are all working with Poppy to stitch, cut, pack and sell. She has just opened her second shop in Cornwall, right in the heart of Padstow.
2016 marks 12 years since Poppy started the company, working from a net loft in Newlyn with a single sewing machine rescued from the dump and a small suitcase of fabric bought with a loan from the Princes Trust. Since then the company have supplied prestigious names like Fortnum & Masons, Bettys tea rooms, Anthropologie and Claridge's hotel and Poppy's designs are sold through stockists nationwide as well as online – www.poppytreffry.co.uk
SHOW US YOUR NIBBLE! GRAB YOUR POSH CHOC NIBBLES FROM B&M NOW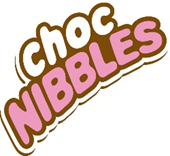 THERE'S excellent news if you're a Choc Nibbles fan, as Posh Choc Nibbles, the luxury alternative, is now available to buy exclusively from high street retailer B&M.
Well known for their moreish and addictive taste, the new the combination of chocolate, caramel, biscuits, nuts and milk chocolate makes Posh Choc Nibbles the go-to snack if your sweet tooth is craving something a little more indulgent.
Available in snack-size 185g bags, these classy bites have made their royal tribute in B&M stores across the UK, alongside the other classic variety of flavours.
Posh Choc Nibbles earned their posh title after they received a tasty upgrade. Building on the delicious recipe of best-selling 'Original Choc Nibbles' they have been all poshed up with a classy coating of smooth milk chocolate.
To celebrate the launch, people across the UK are encouraged to join in the fun by showing their nibble to the world! That's right, #ShowUsYourNibble aims to attract individuals to take a photo with their Posh Choc Nibbles, in a posh or luxury manner or environment. Whether you're eating your tiny treat using your best silverware, alongside a glass of prosecco or nibbling in a ball gown, it's important you show off your nibble as the most creative will be awarded a month's supply of Posh Choc Nibbles!
Here are some ideas to get you started:
1. Nibble… in a fancy location: Show us your nibble outside the poshest place you can find. Bonus points if you don't get caught.
2. Nibble… using your best silverware: Why wait for the Queen to visit before getting out the best crockery? Nibble from a silver platter, out of a champagne glass or using 'that' silverware. Go on, you only live once.
3. Nibble… in your fanciest outfit: Thought you'd never wear that dress? Think again! Your nibble will look amazing in your fanciest frock or best suit. Even better if it is paired with the family diamonds.
Choc Nibbles is a family run business, Sweetdreams Ltd, which was established in 1985. Manufactured in Northumberland, Choc Nibbles is a childhood memory for many. Visit www.chocnibbles.co.uk for more information.
Transformer book T101HA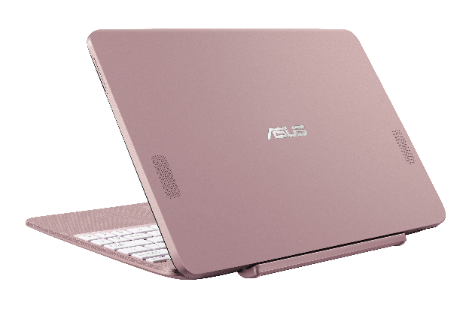 This stylish, smart and sexy Transformer Book is designed to stand out from the crowd. The laptop comes in a variety of colours including Glacier Grey, Mint Green and Rose Gold – perfect treat for this Mother's Day. The Transformer Book is designed to be travel friendly being a mere 19mm thick and has a super strong wireless connection, so no interruptions when she needs to skype her bestie and escape from the kids. The Transformer Book T101HA is available at Currys/PC World at £249.99.
Dream of Designer this Mother's Day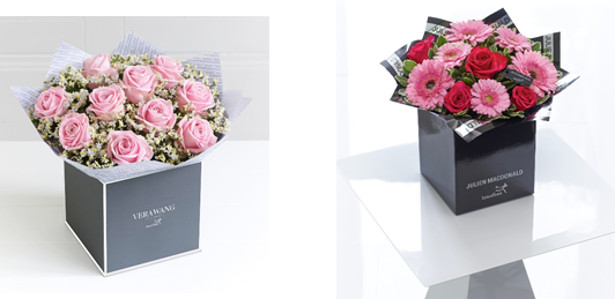 This Mother's Day, take a break from the traditional to give the gift of pure luxury with Interflora's choice of exclusive designer bouquets. There is no better way to show your love and appreciation than with these unique and exquisite blooms; the perfect way ensure mum has the wonderful day she deserves.
Pink Perfection – Vera Wang Floral Collection for Interflora
Pink Perfection from Interflora's Vera Wang Floral Collection is a stunning bouquet, lovingly designed in a soft combination of pastel hues. A true celebration of roses – this stylish design is expertly hand-tied to produce a beautiful and thoughtful display.
Snow-white limonium and salal surround premium Heidi pink roses for an elegant and feminine finish. The simplicity of this bouquet makes it a truly sophisticated gift.
The bouquet is available in three sizes, standard to extra-large from £65.00/€84.50 – £85.00 plus delivery and will be available to order from 22nd February to 8th March.
Glittering Gerbera and Rose Hand-tied – Julien Macdonald Collection for Interflora
The Glittering Gerbera and Rose Hand-tied bouquet from the Julien Macdonald Collection is an elegant way to bring a beautiful pop of colour and extra sparkle into your mum's special day.
The perfect gift to make her smile, she will be delighted with this beautifully conceived hand-tied bouquet with its glamourous combination of traditional roses and gorgeous gerbera. The pink tones and luxurious presentation make for a particularly chic Mother's Day gift that is just as stylish as she is.
Presented in a dual-branded gift box with designer gift tag and ribbon, the bouquet is hand-tied with care by our expert florists, and constructed to create a neat, compact posy of flowers. Prices start at £45.00/€59.00, plus delivery.
The Interflora Vera Wang Floral Collection and Julien Macdonald Collection for Interflora are only available from expert Interflora florists accredited to provide these services and who uphold the premium quality and show-stopping impact of the ranges.
www.interflora.co.uk
KOBO AURA ONE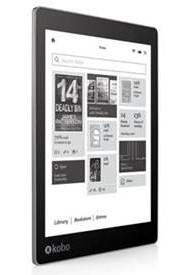 RRP: £189.99
Stockists: kobo.com, WHSmith & Argos
The world's first eReader with e blue-light reducing front-lit display that mimics the suns natural light, so you can enjoy night-time reading with impacting on sleep.
Waterproof for up to 60 minutes in up to 2 metres of water – Perfect for reading in the bath
At 7.8 inches, Kobo Aura ONE offers the largest premium E Ink display currently available
The battery lasts up to 1 month
Mother's Day cards by GreetingCardUniverse.com.

Their selection includes all of the standard cards for Mom, Wife, Grandmother, Sister, and other relationships but we also offer a range of products that most stores don't carry, for example:
– Cards for 1st Mother's Day:
http://www.greetingcarduniverse.com/holiday-cards/mothers-day-cards/1st-first-mothers-day
– Mother's Day cards with photos:
http://www.greetingcarduniverse.com/holiday-cards/mothers-day-cards/photo-cards-your-picture-here
– Cards for the LGBT community:
http://www.greetingcarduniverse.com/holiday-cards/mothers-day-cards/for-both-my-moms-mothers
– Cards for Step Moms
http://www.greetingcarduniverse.com/holiday-cards/mothers-day-cards/for-step-mom-step-mother
Our full selection of Mother's Day cards can be found here:
http://www.greetingcarduniverse.com/holiday-cards/mothers-day-cards
Grillstone & Toilet Stone from Earthstone International provide extremely pratical solutions to everyday common problems! >> www.earthstoneinternational.com
GrillStone® Cleaning Block

GrillStone is a safe and effective alternative to the potential, life-threatening hazards posed by traditional wire grill brushes. The Center for Disease Control (CDC) has a long-standing warning about the possible lethal dangers that wire grill brushes pose when used to clean grills. The tiny brush wires can flake off into food and be ingested, puncturing internal organs, and requiring emergency medical treatment. And there are many news stories around North America where this very thing has happened!
Cleaning your grill has never been so safe and easy! GrillStone® environmentally friendly grill cleaning blocks provide powerful, effective, and safe cleaning for BBQ grills, griddles, smokers, and other cooking surfaces while contributing to a healthy environment.
Safe on all barbeque grill grates including porcelain enamel, cast iron, stainless steel, and steel!
GrillStone is made from recycled materials and saves the equivalent of 1 glass bottle from being added to landfills per stone.
Non-toxic, chemical free cleaning
Works great on hot and cold surfaces
Conforms to shape of the surface to clean between grill grates
Won't clog like grill brushes or pads
See it in action > CLICK HERE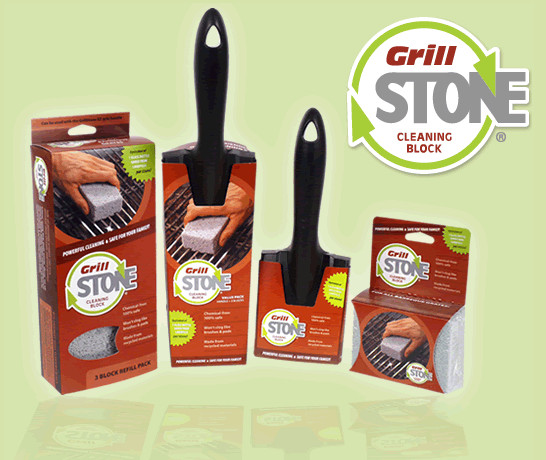 ALL-NATURAL ABRASIVE BLOCK "TOILETSTONE" IS A NON-TOXIC GAME CHANGER IN BATHROOM CLEANING AND AVAILABLE NOW OVER 2,000 STORES IN 25 STATES AND ONLINE AS HOUSEHOLDS PREPARE FOR HOLIDAY CLEANING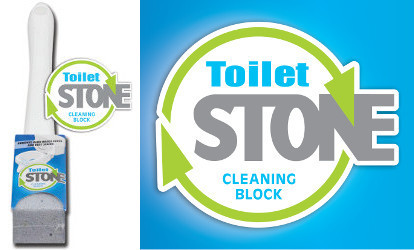 www.earthstoneinternational.com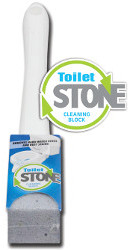 FACEBOOK
Just in time for the upcoming Spring cleaning season, a new all-natural product to clean your toilet bowl like it's never been cleaned before without the dangerous, toxic bleach, ammonia and chlorine you have been using in vain all these years. ToiletStone — the natural cleaning abrasive block that won't scratch ceramic or porcelain — wipes out the toughest rust, lime, scale deposits and rings in your toilet. And it's easier and more flexible to use than brushes and sponges: ToiletStone readily conforms to the shape of your toilet bowl to efficiently make contact and clean all surfaces.
Watch a brief video of how well it works — and why it's time to ditch the toxic waste dump under your bathroom sink at www.earthstoneinternational.com .
ToiletStone Finally Solves Perennial Toilet Stains After All Else Fails
"I'm 61 years old and have probably taken the time to submit a review about a product 3 times in my life. But the new ToiletStone more than qualified to warrant my time. IT IS INCREDIBLE!!! I was close to spending $500 for a new green toilet since my old one had the calcium/lime stains that all super products and chemicals did not even attempt to remove. And the cleaning secrets like vinegar soaked on a paper towel etc. — they were useless. ToiletStone to the rescue! With a little elbow grease, our toilet looks brand new and our bank account is $500 richer. BRAVO! ..and Thanks, " wrote Joe Onley Of Newport, Washington recently.
Manufactured by Earthstone International, a small company in Santa Fe, New Mexico that makes safe and effective, sustainable products made from recycled foamed glass technology, ToiletStone is a proven game changer in bathroom cleaning. It uses a pumice-like block attached to a long handle to wipe out the toughest stains. And as July 2016, it is now available in more than 2,000 grocery stores in 25 states.
Nearly 90,000 Children Treated Annually from Toxic Household Chemicals
The new product features none of the chemical fumes, burns and even deaths — many suffered by young children — often associated with conventional bleachand chlorine-based cleaning products. It's a new, power-cleaning tool for the toilet that reuses recycled foamed glass from landfills that turns waste into an environmentally sound green product that's both safe and effective.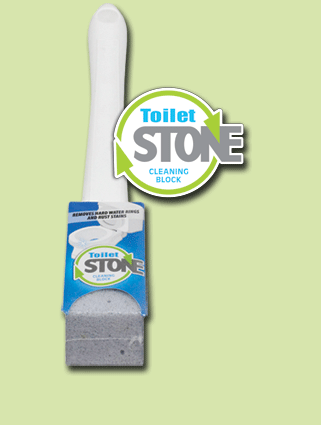 "Give yourself, your guests and family the gift of a truly clean bathroom this Spring — especially the toilet bowl — without the nauseating smell of chemical cleaning fumes," says Laurie Brown, Chief Sales Officer at Earthstone International. "ToiletStone makes bathroom cleaning a breeze — and it doesn't take a potentially dangerous chemical soup to try to get your toilet bowl spotless like most liquid bathroom cleansers attempt, but rarely do."
"Accidental poisoning — many stemming from unsafe cleaning products — is the number one cause of unintentional injury death in the United States," Brown notes. "Every year, 87,700 children alone are treated in hospital emergency rooms after unintentionally ingesting toxic household chemicals."*
 91% of all poisonings occur at home.
 In 2014, America's poison control centers managed over 1 million calls about potentially poisonous exposures in kids under age 6
 On average 39 children die every year from ingesting toxic household chemicals.
 The number of children who die from poisoning has more than doubled since 1999. — *Media Planet: Modern Wellness Guide
Treat Mum to a Luxurious
Mother's Day at The Arch London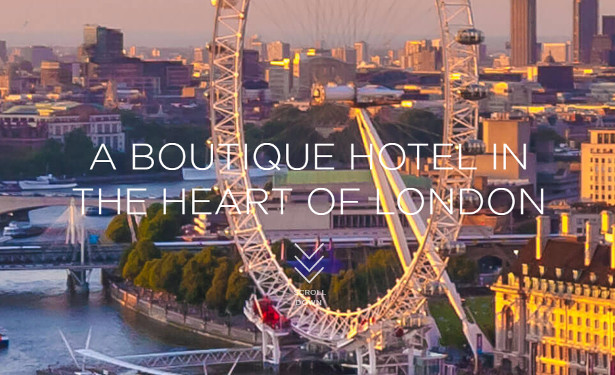 On Mothering Sunday, 26 March 2017, treat the most important woman in your life to a Mother's Day to remember at the five-star boutique hotel The Arch London.
The hotel's elegant design and warm atmosphere is the perfect setting for a long luxurious lunch, indulgent Afternoon Tea, or decadent dinner. Gary Durrant, Head chef at Hunter 486, has devised mouth-watering Mother's Day menus, each served with a complimentary gift for mum.
Mother's Day Afternoon Tea
This traditional afternoon tea will feature savoury dishes such as Coronation chicken on toasted sourdough, and English Cheddar with apple and raisin chutney on sun blushed tomato bread, as well as plain and fruit scones with strawberry jam and clotted cream. Delectable sweet treats will include Battenberg, chocolate orange tea cake, Bakewell tart and vanilla and passion fruit cheesecake.
Afternoon Tea is priced at £25 per person or £36 with a glass of Champagne, and can be taken in Le Salon de Champagne or the beautiful Martini Library from Noon until 7pm. All mothers will receive a complimentary gift with afternoon tea.
Mother's Day Dining
For the ultimate indulgence treat mum to a three-course Mother's Day menu featuring delicious starters such as Citrus cured salmon, or Chicken, artichoke, leek and bacon tart. Main course choices include Roast leg of lamb or Fillet of seabass; with Triple chocolate tart and Rhubarb crumble for dessert. The Mother's Day menu comes with a gift for all mums and a complimentary meal for mum on tables of six or more (with five paying guests).
Priced at £35 per person, the three-course lunch and dinner is served in The Arch London's stylish restaurant Hunter 486 from Noon until 10pm. A children's menu is also available for little ones during their visit.
Named after the 1950s dialling code for Marylebone, Hunter 486 has been designed with an air of nostalgic London glamour fused with contemporary touches. The restaurant features gleaming leather booths, blown glass chandeliers and statement artwork, plus an adjoining chic Salon de Champagne bar. The kitchen is delightfully open plan and airy, allowing guests to watch the skilled chefs at work amongst the gleaming selection of copper pots and pans suspended from the ceiling. Light streams through the large windows, treating guests to a charming view of the neighbourhood mews, and come the evening, the softly lit restaurant is an intimate setting for dinner and drinks.
The Arch London, 50 Great Cumberland Place, Marble Arch, London W1H 7FD
For reservations, please call: 020 7724 4700 or www.thearchlondon.com
SleepX Neckrest

 A new travel non-tech gadget.  The gadget is the SleepX Neckrest and it's a way around the usual travel pillow. The concept is based on a cushion to be placed between your chin and your chest where you can rest your head forward, instead of backwards, and supported with a comfortable adjustable neckstrap to keep the pad in position. The price is: 45,75 € + VAT and travel expenses. It comes in two sizes, S and L. It seems to me that this could be a gift that would be really appreciated by anyone who suffers from neck/back pain as well as for frequent travelers. You can find more information here: www.sleepxneckrest.com
GEMY MAALOUF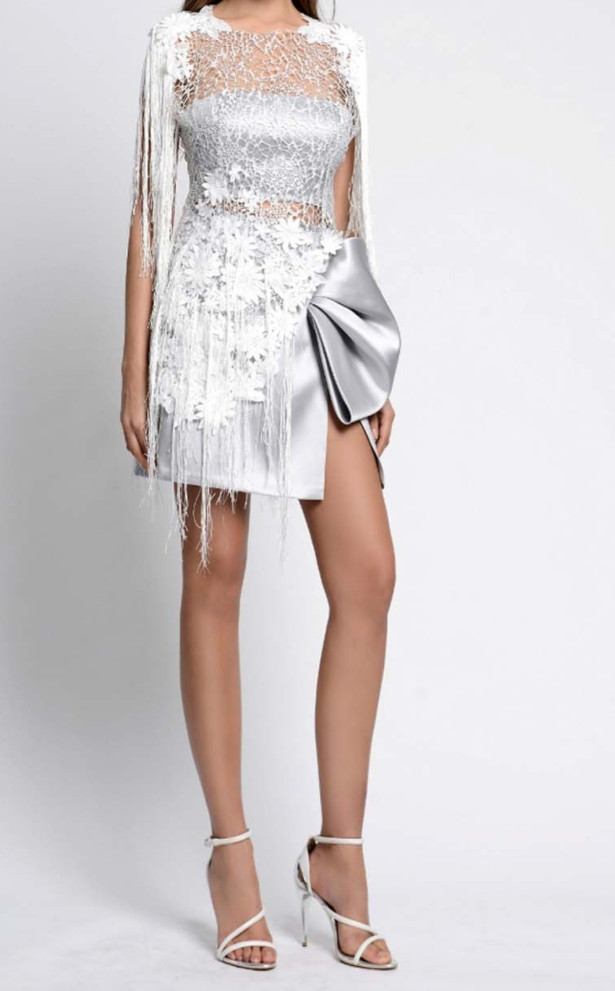 This Mother's Day give mom a gift that will keep her taste buds sweet with every bite. The Miracle Fruit Tree. Seen on the Hallmark Channel, In touch Magazine What's Hot.
www.plantogram.com

One of Hollywood's greatest kept secrets for go to exotic fruit plants. Forget flower deliveries, delivering fully grown plants is where it's at. From Cotton Candy Mango Trees to Miracle Fruit Trees is where it's at. Just ask Garcelle Beauvais, Bravo's star Craig Conover and Russell Simmons.
Eco Friendly
Help you lose weight
Can be container grown for indoor planting
Great for Miracle Fruit Parties.
World premiere of Sasha Regan's irresistible The Mikado – one of Gilbert and Sullivan's most famous operettas.
In true topsy –turvy fashion, Gilbert and Sullivan's inherent humour and timeless tunefulness are married with Regan's wicked sense of fun. This is a perfect show for Mother's Day as it combines operetta with an all-male cast!

 Ultra-organize life hack Mia Tui Bags
www.miatui.com

Beau is the ultimate Make-Up bag, suitable for everyday use and on the go. Who gets fed up with digging around their make-up bag for pencils, brushes, sponges and compacts?
Rummage no more, Beau make up bag has been designed with intelligence giving you handy pockets around the inside of your bag to keep all the things you need together and organized. Leaving you more space and better visibility.
Mia Tui is delighted to announce that Beau, like all Mia Tui bags is 100% vegan friendly and cruelty free, using zero animal by-products in manufacture.
Available from www.miatui.com £12.00
THE PERFECT GIFT FOR MUM
Mothers DayUK
Mother's Day is the perfect time to celebrate those special women in our lives. However, showing mum just how much we appreciate her can be difficult.
Mums often put everyone else before themselves and do so much for their family and friends. Let mum put her feet up and show her just how much we care with the perfect gift this year.
When it comes to gifts, the easy option is to buy the traditional Mother's Day tokens each year, such as a mug, key ring or photo frame saying Happy Mother's Day or World's Best Mum, but how many mugs does one woman need?
This Mother's Day, why not treat mums and mums-to-be with a One4all Gift Card, giving her the gift of choice. It may be something she has had her eye on for a while or maybe an extra special treat she wouldn't dream of buying normally.
The One4all Gift Card can be spent in over 50,000 outlets nationwide including leading high street favourites such as Marks & Spencer, John Lewis, Primark, Amazon and Argos to name a few.
Mum can enjoy spending her gift card on a one off piece of jewellery from fine jewellers such as Links of London, F.Hinds, Beaverbrooks and H.Samuel or update her wardrobe with some key fashion pieces from House of Fraser, Warehouse or Wallis.
Extend Mother's Day weekend with a trip away for mum from a range of travel providers including Cities Direct, Virgin Holidays, Thomas Cook and Thompson or maybe go long haul with Kuoni.
One4all Gift Cards also offer a variety of experiences from relaxing spa treatments with Spa Seekers and Spa Finder, to once in a lifetime experiences such as flying lessons or skydiving with Virgin Experience Days.
One4all, the Post Office gift card is available in an exclusive Mother's Day design and can be purchased either online or at any Post Office nationwide.
What's more, the One4all Gift Card can be personalised with a loving message and favourite family photograph making mum's gift extra special this Mother's Day.
The One4all Gift Card and personalisation service is available to buy online at www.one4allgiftcard.co.uk. Gift cards can be loaded with anything from £10 to £400 and can be spent in more than 50,000 outlets across the UK.
SPRING'S IN THE AIR THIS MOTHER'S DAY AT CARLUCCIO'S
At Carluccio's you'll find a beautiful collection of gifts, perfect for Mother's Day. From a vibrant posy of chocolate flowers to the finest olives from Liguria, there's a show-stopping present for every Mum at Carluccio's.
CHOCOLATE DRAGEE POSY – £5.95 each
The pick of the bunch. These delicious dark chocolate dragees are individually wrapped before being joined together to create a flower.
OLIO E OLIVE – LIGURIAN GIFT SET – £19.95
For Mums who love to travel, give them a taste of Liguria
with these Ligurian olives and extra virgin olive oil with a wooden dipping bowl.
PROSECCO & GIANDUIOTTI CHOCOLATES – £26.95
For Mums who like a touch of sophistication – treat them to Carluccio's traditional Gianduiotti made with local Piemonte hazelnuts and a bottle of Prosecco.
PER LA TAVOLA – OIL & DRIZZLER GIFT SET – £19.95
For Mums who like to entertain Italian style, choose this gift of an elegant ceramic oil drizzler and extra virgin oil from Emilia Romagna with its fruity, lightly peppery flavour and distinctive aroma of freshly cut grass.
GIANDUIOTTI ASSORTMENT – £14.95
For chocolate, loving Mums, treat them to this selection of milk hazelnut, dark hazelnut and white chocolate and pistachio gianduiotti from Piemonte.
BACI DI MERINGA – £5.95
For Mums who are yearning for a taste of summer. This mix of vanilla and strawberry meringues sandwiched together with chocolate perfectly fits the bill.
Gifts are available from 10th March 2017 in all Carluccio's food shops and online at www.carluccios.com

Get Mum this neat connected well-being device Terraillon Web Coach Prime Fit Kit from Agos £99 Scale + Activity Tracker combining with a purpose made Wellness Coach Application ! www.argos.co.uk/product/6735726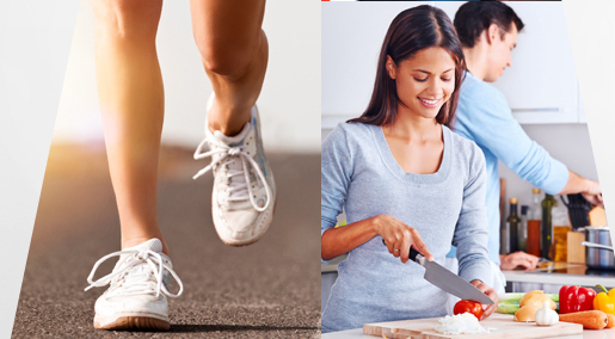 Terraillon, a global connected wellbeing brand
Terraillon have just launched its full set of connected wellbeing devices  which work together with the firm's Wellness Coach application (which features recipes and fitness tips for weight loss)
They currently have an exclusive promotion at Argos for Mother's Day on its Terraillon Web Coach Prime Fit Kit (which features the connected Web Coach Prime scale and an activity tracker). The kit retails at £99.99
Terraillon Web Coach Prime Fit Kit
About This Product.
Connected Fitness Pack, BFA scale links via Wellness coach App to track your weight, body fat, body water, muscle mass, bone density + Activity Tracker. You can also monitor your steps, calories, and sleep. Includes time & alarm functions, OLED display, built in charger – the start of your Health & Wellbeing ecosystem.
Connected fitness pack ready to track and go!
|
|
|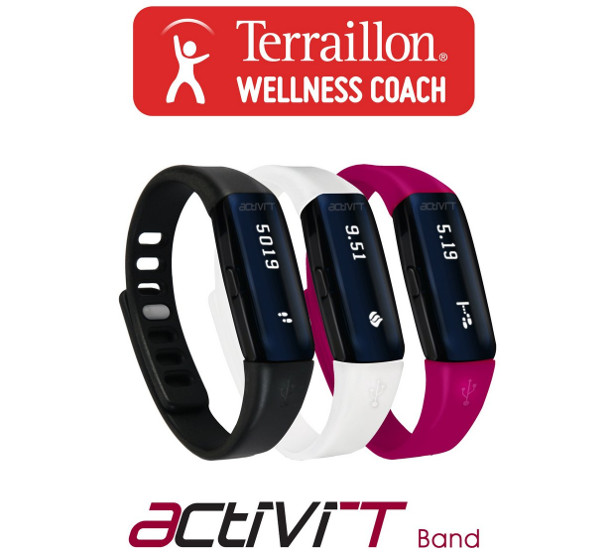 |
|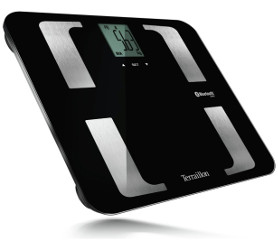 |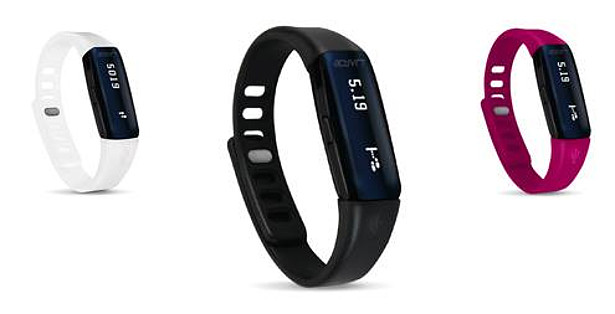 |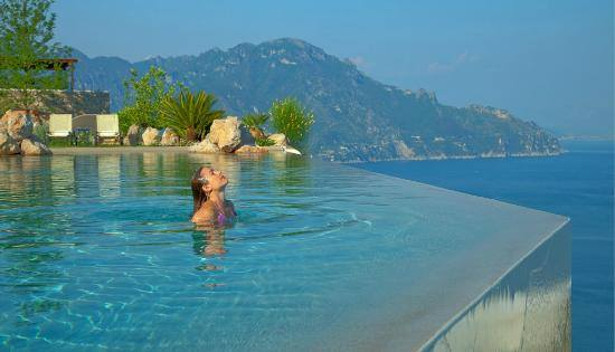 |
|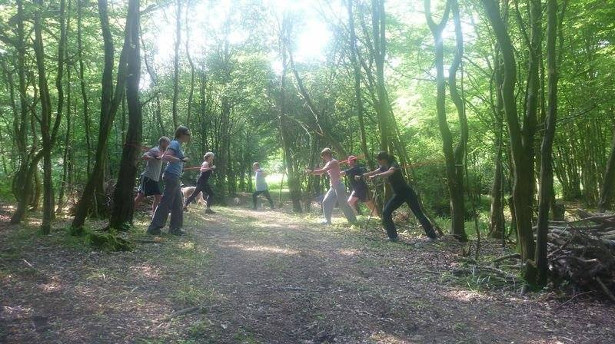 |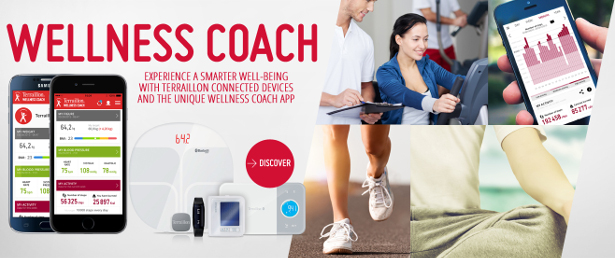 www.three.co.uk
For creative mums…
Johanna Basford iPhone 7 Secret Garden Case – £19.95
Create your own unique iPhone 7 case with the wonderful designs selected from the best selling book Secret Garden by author Johanna Basford. Colour the designs with markers or pencils and simply slot into the specially design shell. Also available are a pack of refills.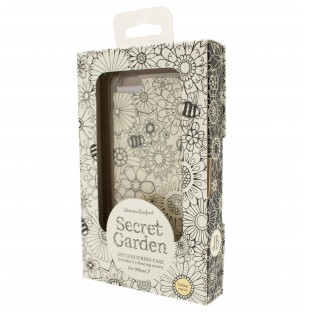 iPhone 7 Enchanted Forest Pack Refills – £4.95
An alternative to flowers…
iPhone 6 Inspire Daisy Oil print clear shell case £9.99
The case is eye-catching with a frosted 3D patterned finish that will show off your device and is highly tactile. High-quality manufacture and materials show attention to details whilst the daisy oil design will complement any style
For mums who like taking photos…
Huawei P9 £99 upfront costs, £18 a month. £79.99 PAYG
Groundbreaking camera tech, in a space age casing. The Huawei P9 has a stunning, compact design, with diamond-cut edges and aerospace-class aluminium unibody that you won't see anywhere else. The P9's unique dual-lens 12MP camera makes your colours more vibrant, and your details clearer than ever.
For mums on the go…
Krusell Avenyn Tablet/Netbook Sleeve for devices up to 10in – £24.99
Krusell, the Swedish design company, are renowned for their craftsmanship and quality. Their innovative and user friendly cases are made from high quality materials so you can carry tablet with ease and style.
For mums who sparkle…
Kate Spade Exposed Glitter iPhone 7 Case Rose Gold Glitter – £69.95
Sparkle like you mean it with the Kate Spade New York exposed glitter case for your iPhone 7. A fun case that also helps protect your valued device, the exposed glitter case has a durable hardshell back with a snap-on protective bumper that sparkles and glimmers.
For stylish mums…
Monsoon Satchel Style iPad Air Folio Cover Black Mandalin – £40
Known for its feminine and exclusive eclectic designs, the quality pieces created by Monsoon blend together the exotic allure of traditional eastern texture and print with western bohemian style and influence.
For mums who like to keep in touch…
Kit Premium Power Bank – £14.99
The Power Bank charges your smartphone wherever you are, perfect for those on the go mums! With the charging time being up to 5 hours and up to 60 days standby, it's great for keeping with you at all times.
For mums who like music…
KitSound X-Dock 2 Lightning Connector Clock Radio Dock for iPhone 5/5S/6 – £35
Made specifically for devices with a lightning connection, the KitSound XDock2 will wake you up with great sound, and it's compact, stylish design means it looks good too.

www.mycharge.com
I saw your posts on Help a Reporter Out and thought I just throw some suggestions out at you for any of your gift guides and if you would like more information, just let me know and I can get that over to you. Here are some of my clients and their website links.
myCharge makes a variety of quality portable chargers.
www.mycharge.com/
Babytime! creates a variety of products that are doctor developed and are mild enough to be used on a newborn. Some great products for atheletes are the Nurturing Balm and Active Repair cream.
www.babytimeusa.com/
Innova makes a variety of inflatable portable boats that can fit in a drybag the size of a backpack.
 Coffee of the month club
www.atlascoffeeclub.com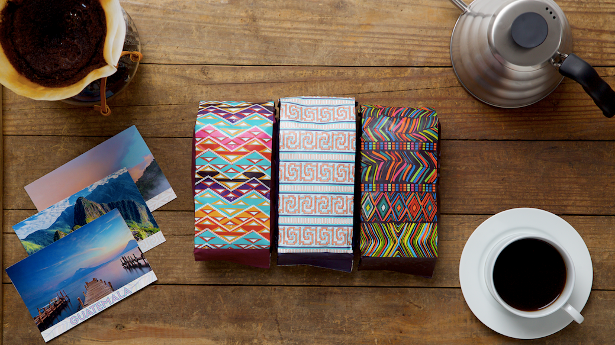 As seen in the Washington Post, USA Today, People Magazine, Boston Globe, and more, Atlas Coffee Club has designed a coffee of the month club that explores the world's best coffee, each month a new country. Highlighting both coffee's unique flavor variety and celebrating culture a monthly subscription to Atlas Coffee Club will take you around the world, Ethiopia, Congo, Burundi and beyond!
Kizoa
www.Kizoa.com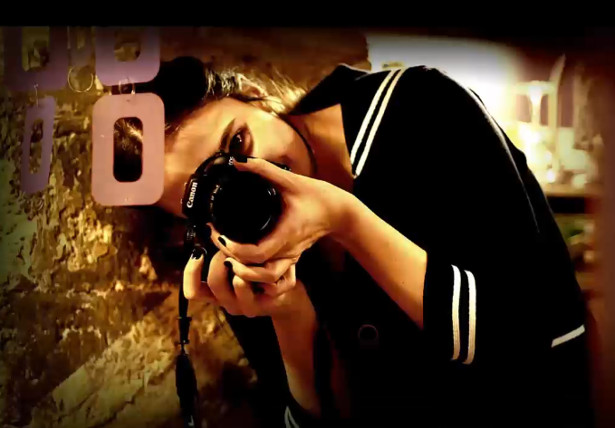 Mother's deserve the best, so why not give them the best? With Kizoa, a revolutionary online-movie maker application, give your mom a gift she'll never forget!
As one of the world's leading, online movie editing platforms, choose from over 80 different templates in seven different formats to show mom some love in a one-of-a-kind way. Create a personalized video with mom's favorite song, re-live a family vacation with a personalized slideshow or direct your own music video to give mom a laugh. With Kizoa, the options are endless!
The perfect gift for mothers this year.
AGE REVERSE SYSTEM
www.dearbyrenee.com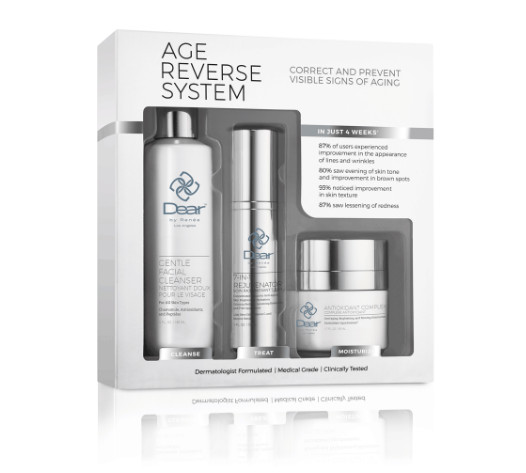 Dear by Renee is a clinical grade professional skincare line that offers the best anti-aging products on the market. In addition to our most popular program, the Age Reverse System, we also have a large selection of other skin care products that address every need.
A neutral item that every mom would benefit from is the 7-in-1 Rejuvenator. This serum address 7 problems in one solution.
Ingredients include:
Lilac Stem Cells: decreases inflammation, reduces breakouts, improves pore appearance, shields against free radicals, and evens out pigmentation through tyrosinase inhibition.
Vitamin C (Tetrahexyldecyl Ascorbate): antioxidant that reverses and prevents sun damage. Brightens the skin and shields against both UVA and UVB rays.
Marine Algae Extract: modulates genes to decrease skin's level of Progerin – the protein that causes accelerated aging in the body.
Undaria Algae Extract: reactivates 14 genes responsible for the production of collagen, elastin, and hyaluronic acid, the skin's natural fillers and firming components that typically reduce over time.
When combined, these advanced compounds come together to reduce wrinkles and leave skin with a more youthful, lifted appearance. At the same time, 7-in-1 Rejuvenator diminishes redness, and reduces breakouts. The result is smoother and softer skin that is more resilient to environmental challenges and stressors.
Ingredients:Water, Glycerin, Tetrahexyldecyl Ascorbate, Hydroxyethyl Acrylate/Sodium Acryoyldimethyl Taurate Copolymer, Syringa Vulgaris (Lilac) Leaf Cell Culture Extract, Alaria Esculenta (Marine Algae) Extract, Undaria Pinnatifida Extract, Tocopheryl Acetate, Sodium Hyaluronate, Hydrogenated Lecithin, Phospholipids, Helianthus Annuus (Sunflower) Seed Oil, Citrus Aurantium Dulcis (Orange) Peel Oil, Citrus Limon (Lemon) Peel Oil, Bisabolol, Caprylic/Capric Triglyceride, Caprylyl Glycol, Cyclopentasiloxane, Dimethicone, Maltodextrin, Phenoxyethanol, Carrageenan, Xanthan Gum, Hexylene Glycol, Sodium Acrylates Copolymer, Hydrogenated Polyisobutene, Polyglyceryl-10 Stearate.
Benefits:
The Most Powerful Anti Aging Serum on the Market: This Concentrated anti-aging serum with Lilac Stem Cells, Vitamin C, and Marine Extracts, dramatically improves fine lines and deeper lines. Vitamin C not only combats signs of visible skin aging, diminishes the appearance of nose to mouth creases, but also shields skin from environmental toxins and free radicals. Marine Algae Extract reduces the accelerated skin aging protein called Progerin.
Highly Effective on Brightening: Lilac Stem Cells in this premium serum evens out pigmentation through tyrosinase inhibition. Vitamin C Brightens the skin. You will be amazed to see how your uneven pigment or age spots disappear. You will receive visible skin improvements in just 4 weeks of use.
Amazing Hydrating and Firming Effect: Formulated by our board-certified dermatologists with over 30 years of experience in skin care industry, 7-in-1 Rejuvenator with Undaria Algae Extract re-activates 14 genes that are responsible for the production of collagen, elastin, and hyaluronic acid. It dramatically plumps and firms skin appearance with hyaluronic boost.
Say Goodbye to Large Pores and Breakouts: Stop using low quality facial serums which yield no results and are harmful for your skin! Lilac Stem Cells, the most powerful and expensive ingredient on the market, decreases inflammation, lessens blackheads, reduces breakouts, and improves pore appearance. 7-in-1 Rejuvenator demonstrates amazing clinically results and has no irritations to the skin at all!
An Ultimate Weapon for Skin Redness and Rosacea: Our ultimate serum calms redness and rosacea. It amazingly soothes and hydrates skin. You will be amazed to see how skin redness is reduced immediately. This serum is widely recommended by skin care doctors (dermatologists) and plastic surgeons. Since keeping you satisfied is a priority, we offer you a 30 day money back guarantee which we are convinced you will not need to make use of.
This product has gotten nothing but excellent reviews from women and mothers around the world!
StrongBoard Balance to keep mom fit and healthy
www.strongboardbalance.com
 1. StrongBoard Balance boards can target any specific muscle group (such as tummy or butt)
2.StrongBoard Balance provides a full body workout in as little as 5 minutes, anywhere with a flat, dry surface.
3.We offer hundreds of instructional videos on our website at NO CHARGE.
4.See what moms and families are saying about StrongBoard on StrongBoardBalance.com and for verified purchase reviews from total strangers check us out on Amazon.
Moms struggle with…
Finding time for themselves between naps, sports games, homework, meals, extra curricular activities and just taking care of the entire family.With StrongBoard, moms can work out in the living room or in the nursery by the crib. No matter where you choose to use StrongBoard, you are going to burn more calories and see more results in less time than traditional floor exercises. StrongBoard Balance employs patented multi-spring-technology which prevents users from ever stabilizing, keeping their core muscles in total contraction the entire time they are on the board. StrongBoard is the most advanced balance trainer on the market with applications at home, in the gym, physical therapy, sports conditioning, and even tactical training.
saul@strongboardbalance.com
Great gifts for active mom who love to photograph the rugby match or take their cameras out exploring.
www.cottoncarrier.com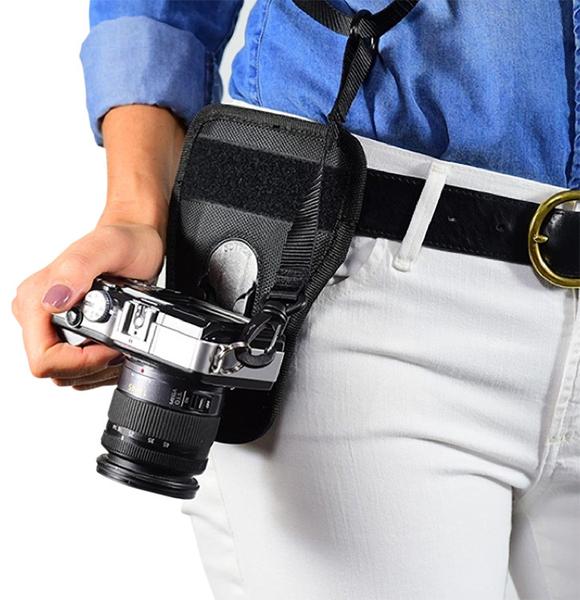 Moms who love taking photographs at rugby games will appreciate the lightweight CCS Wanderer Holster ($49). It secures a compact or full size DSLR camera to a belt or strap and locks it in place, so mom can go hands free until she's ready to shoot!
For adventurers, the Cotton Carrier EV-1 StrapShot Holster ($79) secures a full size DSLR or compact camera to a backpack strap or sling bag to keep it tight against the body – perfect for hikers, bikers, skiiers and more! The patented lock system has a quick release to keeps cameras safe and accessible so she'll never miss a shot. Plus, it comes with a free camera hand strap!
For moms who are active all day long will love this comfortable, padded wraparound camera carrying system that rests on the hips. The fully adjustable CCS Endeavour Holster ($89) secures a compact or full size DSLR for hands-free mobility and comfort all day. Also includes a small pouch for a water bottle, snack or phone.
Yumbles
Mother's Day
Our pick of tasty gifts for one of a kind Mums this Mother's Day (Sunday 26th March). Order for delivery now or later by selecting the delivery timeframe at checkout.
www.yumbles.com

– Artisan chocolate gifts?
– Personalised gifts?
– Gifts for the traditional mum?
– Gifts for the chef mum?
– Craft spirits?
Or options for truly special foodie gifts for a different Mother's Day Gift Guide?
Check out our full selection!
Pretty Little Treats
www.prettylittletreats.co.uk

Sleep easy this Mother's Day
with a relaxing spa gift experience at Hoar Cross Hall

Forget the expensive bouquet or luxury chocs – if you really want to show mum you care this Mother's Day, the best gift you can give her is sleep! According to research* all mums really want on Mother's Day is two hours more quality shuteye! A chance to catch up on lost hours and restore that sleep debt!
There's no doubt that a good night's sleep is essential to rest restore and revitalise both body and soul. So why not give the gift of relaxation this Mother's Day, with a bespoke spa day treat at the luxury spa resort, Hoar Cross Hall in Staffordshire. Here in this idyllic haven of peace and tranquillity, your Mum can enjoy a day of restful pampering treats, to help her truly unwind, destress and ultimately sleep easy.
The award-winning Hoar Cross Hall spa resort, set in 50 acres of English countryside in the heart of rural Staffordshire, offers a range of exclusive relaxing spa days and spa breaks throughout the year. Choose from a:
• Simply Spa Day: a full-day spa experience that offers a whole day of relaxation. This indulgent day includes unlimited use of the aqua therapies, detox areas, relaxing pools and the unique Nordic Heat and Ice suite. There is also access to a programme of fitness and relaxation classes and a range of outdoor activities including cycling, tennis and archery. The day also includes a delicious three-course lunch, use of a luxury robe, fluffy towels and pampering spa products in the changing rooms.
Available Monday to Friday, £89pp; Saturday to Sunday, £109pp.
• Serene Spa Day: an indulgent experience for mind and body, this unique day of relaxation includes a restoring 55-minute Hoar Cross Hall Serene Spa Face and Back treatment that melts away tension, leaving you feeling reenergised and looking radiant. Also included is full use of the luxury spa and leisure facilities and a delicious three-course lunch.
Available Monday to Friday, £135pp; Saturday to Sunday, £155pp.
• Mum & Me Spa Day: This includes either a 40-minute Superfood Pro Radiance Facial, rich in essential minerals to restore stressed, dull skin or a 40-minute Pro Collagen Age Defy Facial proven to reduce wrinkles and improve skin firmness.
Available 17th March – 2nd April 2017 only. Sunday to Thursday, £125pp; Saturday, £145pp.
If you can't make up your mind which indulgent spa experience your mum would most enjoy, Hoar Cross Hall also offer gift vouchers starting from £10 so she can choose her own unique spa journey. Just decide a value that suits you from a decadent spa treatment to a unique day's pampering package and give the gift of choice that Mum will love.
*Survey by Today.com
For further information on Hoar Cross Hall Spa Resort, please visit
www.hoarcross.co.uk call 01283 575 671 or engage @HoarCrossHall
Mother's Day Gifts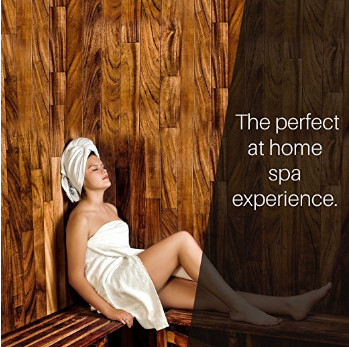 1) Anti-aging collagen facial masks (that come in Acai Berry, Cucumber, Charcoal, Honey & Milk and Lavender) that sell for $14-$15 – https://www.amazon.com/dp/B01LRF15Z0/ref=cm_sw_r_tw_dp_x_2hZQyb8BYQPE3
2) 3-pack sets of different facial masks (3-Day Skin Detox and 3-Day Acne + Blemish Treatment) that sell for $37 – https://www.amazon.com/dp/B01LHQ7LFW/ref=cm_sw_r_tw_dp_x_MgZQybKWZDEPF
www.CardFool.com is on a mission to encourage everyone to tell their loved ones how special they are to them with a customized greeting card.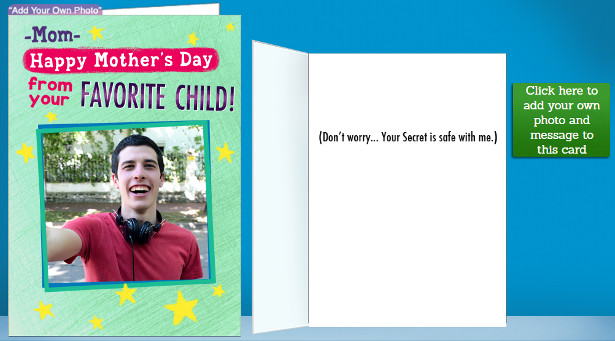 What makes the company unique is that they offer personalized cards that allow you to customize them. In fact, you can upload a photo of you and mom and write your own message!!
CardFool has an internal art team, and new, original designs are updated daily. You can also mail the card directly to anyone in the U.S. for just $3.99. This is the best gift for mom. It doesn't break the bank, and looks great on the mantel.
Here are my top three favorite cards:
https://www.cardfool.com/products/favorite-child?source_position=7&source_url=https%3A%2F%2Fwww.cardfool.com%2Fproducts%3Futf8%3D%25E2%259C%2593%26keywords%3Dmother%2527s%2Bday
https://www.cardfool.com/products/happy-mothers-day-mom?source_position=8&source_url=https%3A%2F%2Fwww.cardfool.com%2Fproducts%3Futf8%3D%25E2%259C%2593%26keywords%3Dmother%2527s%2Bday
https://www.cardfool.com/products/your-text-here-md?source_position=9&source_url=https%3A%2F%2Fwww.cardfool.com%2Fproducts%3Futf8%3D%25E2%259C%2593%26keywords%3Dmother%2527s%2Bday

North Hampton Pompons
Women's Insulated Boots £75
North Hampton Pompons brighten up the countryside, parading a bright bouquet. A lighter-weight, sleeker sihouette that's far more feminine yet still capable of overcoming any outdoor challenge.
-100% waterproof
-Height: 13"
-Circumference at calf 15″
-Streamlined upper design with rubber trimmed handles
-Comfort rated from temperate to 5°F/-15°C
-Constructed with 5mm Bogs Neo-Tech™ Lite insulation
-Lined with Bogs Max-Wick™ to keep feet dry
-Molded EVA footbed with DuraFresh bio-technology that activates to fight odors
 See more at :- www.bogsfootwear.co.uk/shop/style/72040-475.html#sthash.NPJJL3xw.dpuf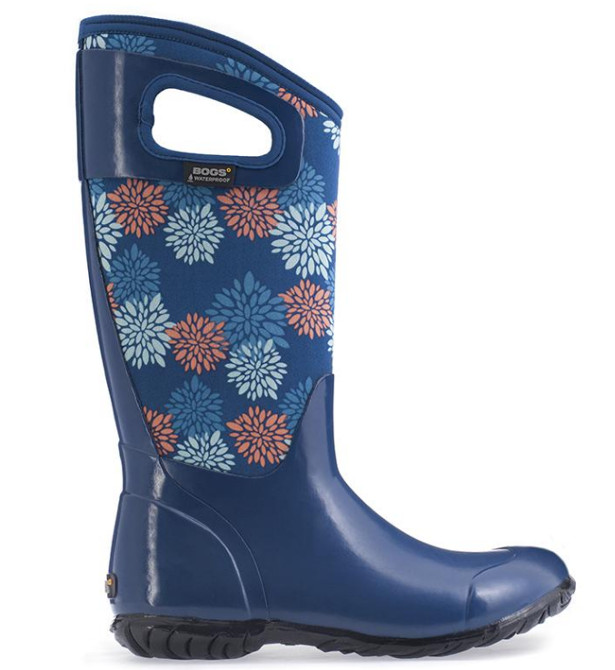 21 oz Standard Mouth
Hydration on the go.
Our 21 oz is the perfect go-anywhere companion on your busiest days. It stashes easily in a small shoulder bag, your pack's side pocket or your car cup holder, and holds enough to keep you going for hours without weighing you down. The 21 oz Standard Mouth is one of our best selling vacuum insulated water bottles because of it's size and versatility.
See more at :- www.hydroflask.com/21-oz-standard-mouth-flex#92=66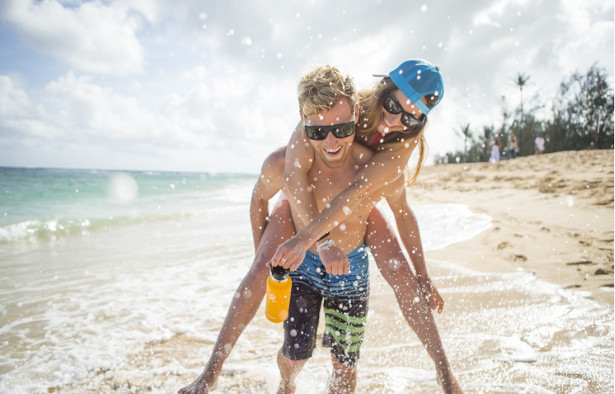 ALPHA DIRECT JACKET
Our new Alpha Direct Jacket is truly defined by our decades of experience in mountain environments.
During an alpine adventure every kind of condition can be experienced, from a warm walk or ski to the base of a route to shivering it out on a freezing belay. In these varied conditions the Alpha Direct balances moisture control and comfort when on the move with warmth and protection from the elements when static.
Designed to be worn as an outer or mid-layer depending on the temperature, this jacket adds exceptional versatility to your layering system. A tough and reliable Pertex® Microlight outer fabric secures the insulation and minimises wear. Key tech features include an under-helmet hood, two-way zipper and stretch fleece cuffs.
See more at :- rab.equipment/uk/alpha-direct-jacket-1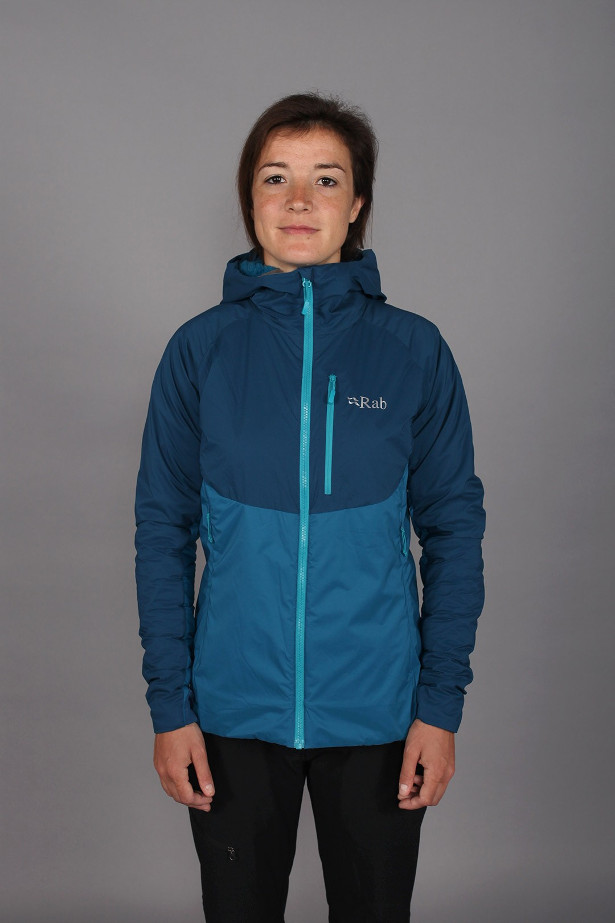 Bellamont Suede GTX
BELLAMONT SUEDE GTX is a lightweight, refined, young shoe made in Europe to the highest manufacturing standards by AKU. The origin of 100% of product components is traceable. As well as the Vibram® outsole made with ECO STEP rubber there is the die cut EVA midsole that is also obtained using recycled material coming from rubber processing. The constructional features of BELLAMONT SUEDE GTX put it in the category of outdoor style footwear for daily use.
See more at :- www.aku.it/en/product/catalogo_en/mountain-inspired/bellamont-suede-gtx-light-grey-magenta_en.html#sthash.dy3yQJmF.dpuf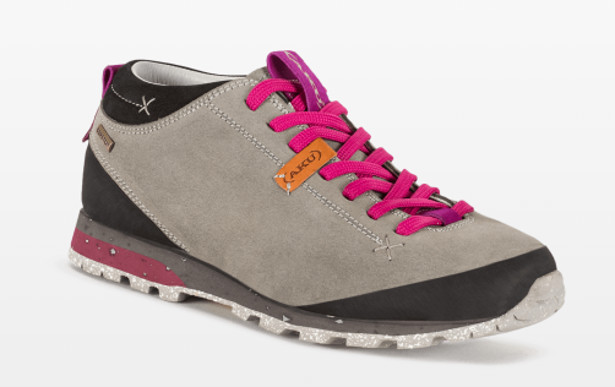 SLS Vintage Line
LEKI gives its classic products a retro look
What do the Trail Antishock, Carbon Lite, Trail, Voyager and Eagle models have in common? They are classic products from LEKI.  The newly designed classic SLS Vintage Line stands out at a glance due to the retro colors and its own logo.
All poles of the SLS Vintage Line are equipped with Super Lock, the world's best internal adjustment system with a holding force of over 140 kg. With a shaft diameter of 18/16/14 mm, the classics are stable, sturdy and totally reliable. The tried and tested Aergon handle with Soft Strap provides an ergonomic support surface and variable options for comfortable support and gripping.
The Carbonlite stands out from the other models in the SLS Vintage Line with its lighter weight due to thinner diameters (16/14/12 mm), a Skin Strap and aluminium HTS and carbon shafts.
See more at :- www.leki.co.uk/search/trail-as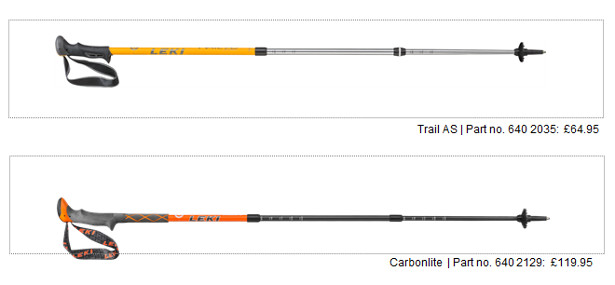 The Mother of all Mirrors
MIRROR, mirror on the wall, who is the fairest of them all?
Mum of course.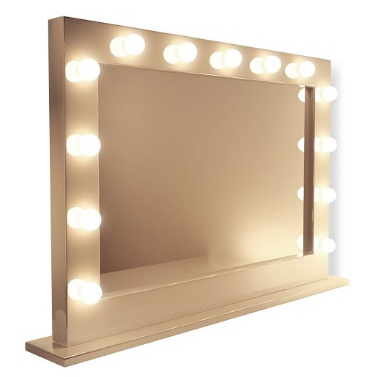 This Mother's Day show your mum just how much she means to you with the ultimate pampering present.
The Hollywood Mirror from Illuminated Mirrors exudes glamour from every angle.
Inspired by the golden age of cinema, each mirror in the Hollywood collection is typified by a cluster of light bulbs surrounding the glass to ensure your mum will always look – and feel – her best.
The clever use of precisely-spaced LED light bulbs around the mirror will highlight your mum's style from all angles, and these can be easily adjusted to ensure your she is always in control of her look.
What's more, the hand-finished homewares look amazing wherever they are placed.
Prices start from £179 and are available at illuminated-mirrors.uk.com
Skullcandy headphones specific Women's fitness range.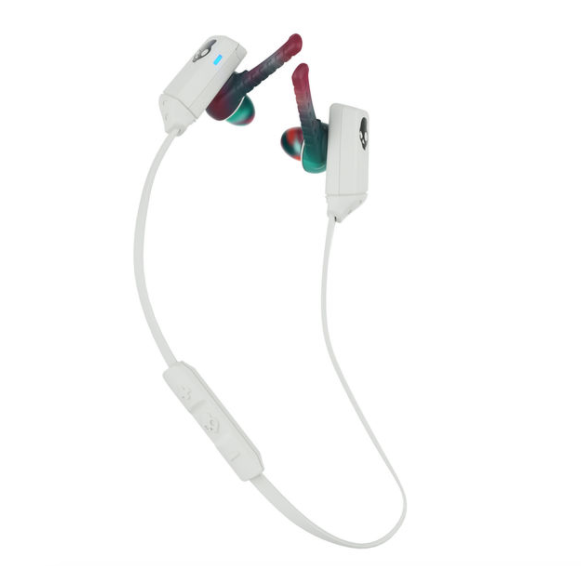 We have the Women's XTFree wireless headphone which has an RRP of £79.99
http://www.skullcandy.co.uk/earbuds/wireless-earbuds/XTFREEWOMENS.html
Alternative we have the Method which is a slightly different shape and has an RRP of £49.99
http://www.skullcandy.co.uk/earbuds/wireless-earbuds/METHODBTWOMENS.html
For Mom's day.. I can tell you about a new development in the collaboration between The Good Wife Costume Designer, Daniel Lawson and Jewelry Designer, PONO.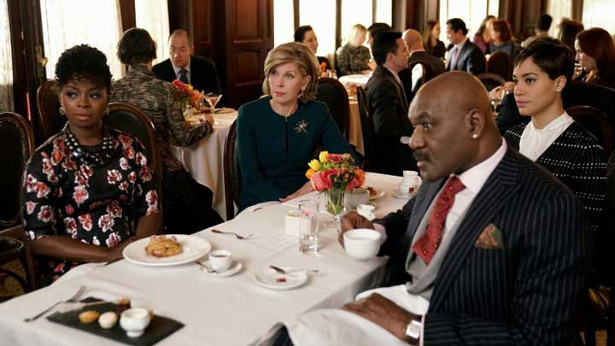 Well.. let's just say that if you want to "Get the look" you can check out the latest fashionable online feature, "The Good Fight".. a Spin-off of the former, though just as stylish. Dan Lawson and Joan Goodman are working together yet again to bejewel the cast, as well as continue with their ongoing seasonal collaboration DL for PONO https://ponobyjoangoodman.com/index.php/collections/dl-for-pono.html.
More on their collab:
Best known for his refined eye, defining the cosmopolitan cache' of such stylish TV shows as "Lipstick Jungle", "Bored to Death" and beyond, Lawson has, in essence, been creating in collaboration with the Italian resin jewelry brand for years.
Utilizing the bold baubles to enhance the image of such power characters played by the likes of Christine Baranski, Stockard Channing, Brooke Shields and on, it was in 2006 while working on the set of "Lipstick Jungle" that Lawson first reached out to the two year old jewelry brand. "It was very apparent that Joan and I shared the same aesthetic," says Lawson.
Multiple TV shows and character collaborations later, in September of 2013 Lawson was featured in The New York Times, Style section in an article by Marisa Meltzer speaking to the influence TV costume designers have on fashion. Next to his photo was a piece he worked on with PONO.
"His crazy level of sophistication… It pushes me," explains Goodman. "When I am working with Dan to create things for Diane (referring to Christine Baranski's character on 'The Good Wife'), I am aspiring to get to the next level of design. It is very rewarding."
All DL for PONO is made in Italy. Pieces range from $225 to $350 and can be purchased at Twigs: Madison, WI, Flora: South Dartmouth, MA, Museum of Art and Design: NYC and www.PONObyJoanGoodman.com
Gifts Of Glory Bracelet
www.gallerybyzantium.com/?s=003&post_type=product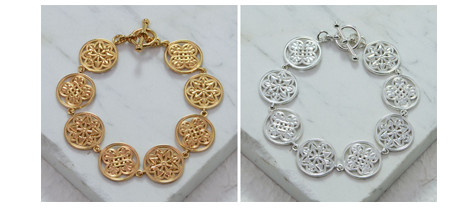 Forget uninspired flowers or the cliché scented candle this Mother's Day: give the Mom gift of timeless luxury and tradition with Gallery Byzantium! Spoil Mom with a beautiful Gifts of Glory toggle bracelet.
Featuring a delicate and beautifully handcrafted filigree design, this collection was was inspired by the 7th century body chains worn by Byzantine nobility.
Bread Angels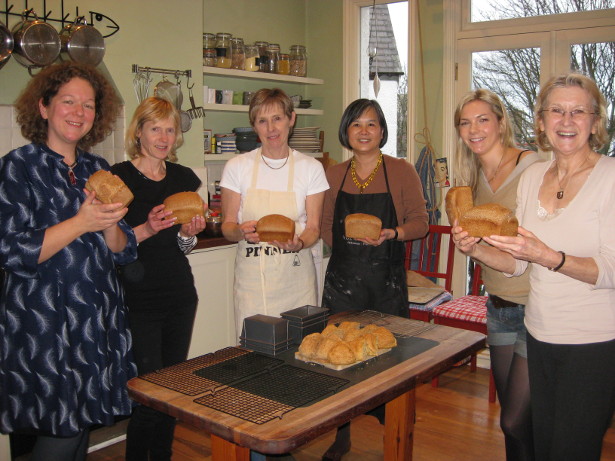 We do great gift vouchers for bread courses that are really popular gifts. There is a range of prices and we have trainers in and out of London. Vouchers are booked and classes booked online so they are really easy to buy and use. Have a look:
www.breadangels.com/buy-a-gift-voucher
Momma ain't no couch potato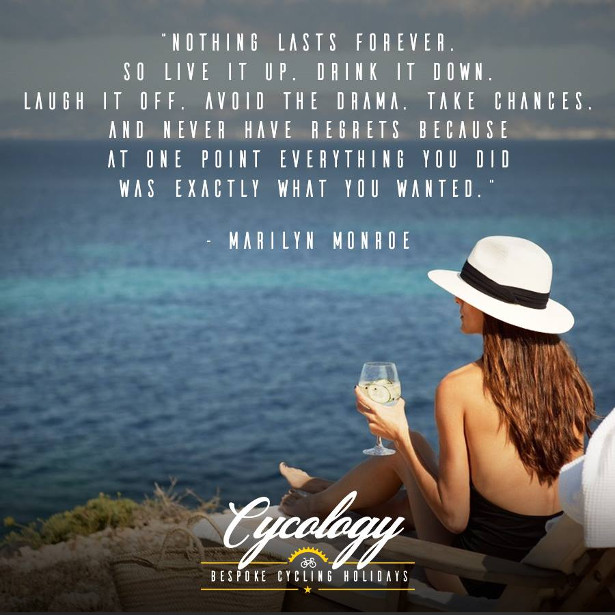 If your Mum is a keen cyclist and likes the finer things in life, then
treating her to a Cycology Travel weekend might just be the perfect
Mother's Day gift.
Located at a number of 5* hotels on Mallorca, Cycology arranges fully
guided cycling routes that are the trip of a lifetime. And when you get
back to your hotel for a well earned rest, pampering is a matter of course
with a complimentary massage.
If you really want Mum to arrive in style, you might like to know that
Cycology Travel has just announced a partnership with Stratajet, for
private jet hire.
Happy Mother's Day – You're Doing Great!
In this time of judgement and peer pressure, this Mother's Day I have a message for every mum….. 'you're doing great'!
www.babyopathy.com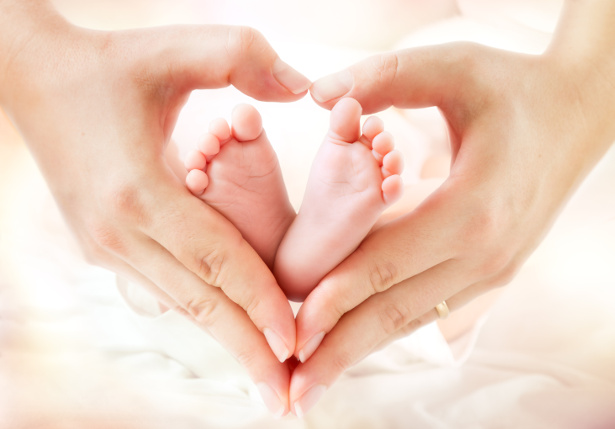 To the mum who is breastfeeding – how wonderful that your body is producing plenty of milk for your baby and that they have learned to latch on so well – 'you're doing great!'
To the mum who is bottle-feeding – how wonderful that the advancement in technology means you can have the best alternative to ensure your baby is well fed, so you don't have to feel guilty – 'you're doing great!'
To the mum who's baby sleeps all night – how brilliant that you get some sleep at night, even if it means your baby is on the go all day – 'you're doing great!'
To the mum who's baby wakes in the night – how brilliant that your baby knows if they wake you are there for them no matter what, and you can take a nap when they do during the day – 'you're doing great!'
To the mum who has the latest pram & baby gadgets – how marvellous you can experience the latest technology has to offer in the baby world – 'you're doing great!'
To the mum who has a tight budget and an inherited pram – how marvellous that your baby is able to benefit from the generations and is just as warm and cosy – 'you're doing great!'
To the mum who has their mum supporting them through motherhood – how beautiful to have someone to share the journey with – 'you're doing great!'
To the mum who, for whatever reason, does not have their mum with them on this journey – how beautiful that you are a strong and independent woman who can make this journey on their own – 'you're doing great!'
We recognize that not everyone has their mum by their side but they still need some guidance and support and to know they're doing a great job! That's why I launched Mentor Mums, we run free 'drop-in' coffee hours where we chat and support mums with any questions or worries they may have and if they want to join up as Members for personalized support and discounts on our products and workshops etc they can do that too!
Author
Angela J Spencer -Babyopathy Ltd
Angela has owned and operated children's nurseries for over 20 years opening her first in 1993 at the age of 21. After neither of her children slept through the night for their first three years, Angela decided to research deeper in to child development and everything that can nurture or have an adverse effect on it. This research quickly took the route of sensory stimulation and the first programme called Natural Care was introduced in to her Angels at Play nurseries in 2000.
This research did not stop there though, however, and from using her own natural imagery within the nurseries, Angela began researching the impact of the natural world on development and came across the biophilia hypothesis which is also now incorporated in to her newly named Nascuropathy Programme and Babyopathy (for pregnancy and under 1's).
Angela is not a doctor and cannot give medical advice. Babyopathy and it's components should be used as a compliment to medical advice and not as a replacement for medical care.
Personal concierge company, Sydney Concierge.
www.sydneyconcierge.com.au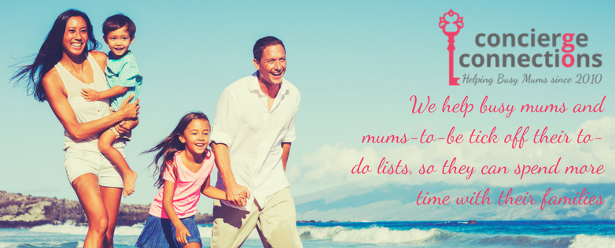 For busy people moving to, visiting and living in Sydney. Also those who are interstate and overseas, as many of these services are virtual.
Give the gift of time, the most valuable asset of the 21st century and the perfect Mother's Day gift for the mum who has everything but. Personalised gift certificates are available in any denomination, with no expiry date.
Asian Cooking classes (Thai Vietnamese, Japanese, Dumplings and so on) in Melbourne
www.otaokitchen.com.au
 
Daily Welfare check by phone service for vulnerable people who live alone a perfect gift for Mothers Day.
www.carecallingnow.com

"Many of our clients are young men who buy our service for their grandmother or older men, who are time poor, for their aging mother. It is a nice way for the older person to feel loved and not forgotten. Our calls are proactive and as they only take about 20 to 25 seconds, they are not intrusive. The calls are automated and made at the same time each day (7 days a week 365 days a year) so they become part of their daily routine. It is not uncommon for an elderly person who falls, and is unable to get up off the floor, to lie there for 4 days before someone notices. (There a many well documented cases of weeks and even years)."