Father's Day GIFT GUIDE Part 7 2016 Get him that favourite piece of stylish and enhancing sports technology which is usable in so many environments!
Father's Day is an opportunity to show love and appreciation for Dad, gifting him this Father's Day with items that contribute to his sophistication, his professionalism, his enjoyment of life and shows him that we really appreciate all that work & love! Enjoy!
Onyx
www.orionlabs.io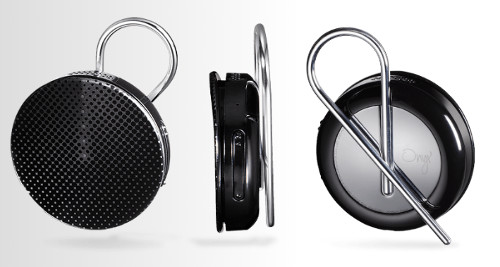 Onyx is a sleek and stylish wearable communication accessory that allows instant voice conversations with an unlimited number of users, wherever you are. Perfect for busy dads on the go, the badge connects to your phone so you can send voice messages with a tap without slowing down
so you never miss a step!
Abs after 40, a training programme, a nutritional programme 53 Year Old "Ripped Grandpa" proves its never too late to get six pack abs, improved posture, and lower mid 40s male estrogen levels + increased testoserone levels which is essential to males! This is a Father's Day gift idea!

Men over 40 can get six pack abs, with low impact & no risk of injury.
Mark McIlyar, 53, designer of Abs After 40, said: "At 48 I had bad posture, achy joints, loose skin and belly fat. I was getting winded just climbing a few steps. I tried dieting & many mainstream fitness programs. I thought I was too old & out of shape to have abs, until I discovered this regimen."
Men over 40 suffer from a slower fat-burning metabolism, delayed muscle & joint recovery, extra fat storage, even muscle loss. Such aging issues are due to the deterioration and imbalance of male hormones.
WATCH THIS VIDEO WHERE MARK EXPLAINS EVERYTHING!

He developed Abs After 40, a short, low impact, 3-phase program customized to fit the needs of older men. Each workout is designed to help you burn the most amount of belly fat & optimize your hormones, even while you sleep. He shows you how to:
· Burn off your stubborn belly fat.
· Shrink inches off your waist.
· Overcome past injuries and enjoy activities without pain.
· Revitalize your body to fight illnesses & physical problems that come with aging.
Other workouts are too high impact for your aging joints & muscles to handle & take too long. Your body can't sustain long periods of training, which can lead to injuries & stress to your declining hormones.
Abs After 40 uses compound movements with free weights, which activate 2-3 of your largest muscle groups with safe body movement patterns, and support your male hormones. Traditional exercise machines can target only one small muscle group at a time.
Abs After 40 is the new program of Six Pack Shortcuts, the #1 most subscribed fitness channel on YouTube (4 million+ subscribers). $97, free sample videos on Abs After 40. You will also receive a two-week FREE trial to the nutrition system.
High Street TV
(www.highstreettv.com)
A stockist for a fantastic selection of products that are sure to be ideal gifts for a Foodie Dad!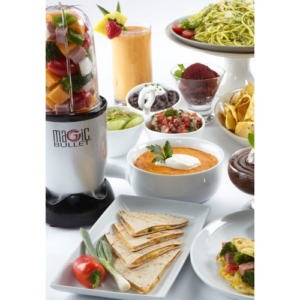 Bowers & Wilkins has the perfect sounding present for Father's Day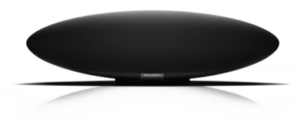 This Father's Day, 19th June, Bowers & Wilkins has the perfect presents to make very happy Dads. Whether it's Mozart or Metallica, Bach or Bowie, Fathers everywhere can get the true gift of stellar audio for relaxation or rocking out.
Chisholm Hunter
Stainless Steel cufflinks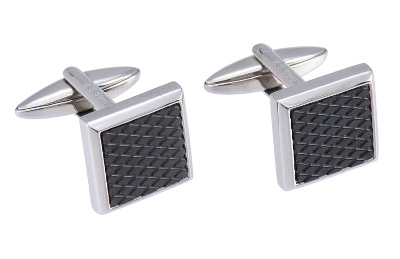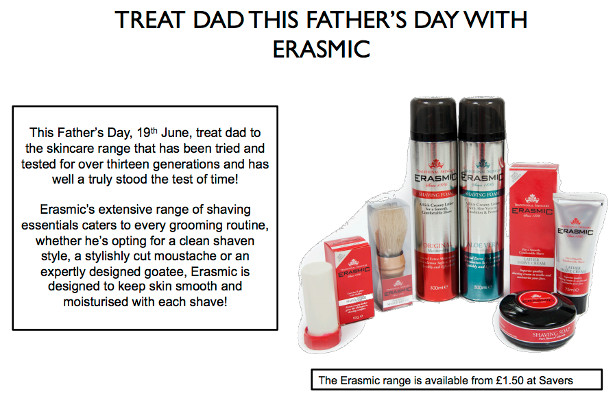 Nautilus
Bowflex® SelectTech® Dumbbells would be a great fit as a gift.
They are no ordinary dumbbells, with just the turn of a dial, you can automatically change your resistance from say 10 lbs (4.5 kg) all the way up to 90 lbs (40.8 kg) of weight. No more picking up 15 different sets of dumbbells to give you the results you want.
Benefits of the dumbbells:
It replaces up to 34 Dumbbells – with just the turn of a dial
Adjusts to Your Workout  so you can gradually increase your strength
Space Efficient – Say goodbye to 17 sets of dumbbells cluttering your workout space.
Total Body Results – with the wider weight range you can do heavy exercises such as shrugs and lunges as well as lighter exercises such as curls and raises.
Quieter Workouts – durable molding around metal plates provides for a smooth lift-off and quieter workouts…no clanging metal plates!
Godminster Cheddar and Cake Combo Set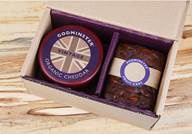 400g rich and creamy Godminster Vintage Organic Cheddar paired with a moist and flavoursome rich fruit cake.
Drawing on Godminster founder's Richard Hollingbery's Yorkshire roots where fruitcake is a traditional accompaniment to good, strong cheddar.
Available online from godminster.com priced at £26 including P&P.
Beats by Dre have a wide range of headphones and speakers available that will re-invent any dad's old record collection.
Suitable for every type of Dad whether they are interested in sport, need some headphones for the commute, or if they'd like a speaker for their man cave, any  Father would be grateful to receive a Beats
SockGuy socks! VERY COMFORTABLE PERFORMANCE SOCKS for Riding, Running, Hiking, Skiing, Boarding, Training
SockGuy socks are the most comfortable performance socks you will ever wear with cool designs so you can really express yourself!
SockGuy has been supplying the world with the best looking performance socks for over 18 years. Chose from any of our sweet retail designs or create your own cool design! Promote your club, team, event or company with cool custom socks from SockGuy.
High performance sport socks with an attitude!
More on >> www.sockguy.com
HOT DOG
http://www.sockguy.com/ProductInfo/FOOTLONGX.aspx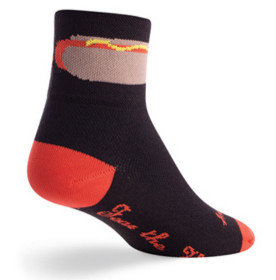 SAY 'THANK YOU DAD' WITH THE ULTIMATE FATHER'S DAY GIFT FROM SWAROVSKI OPTIK

They are the ones who have been there since day one championing your highs and lows from the side of the football pitch, the graduation hall and the even the driving test centre. Therefore this Father's Day, the long range lens specialist SWAROVSKI OPTIK is encouraging sons and daughters across the UK to say the ultimate 'thank you Dad' with a thoughtful gift from SWAROVSKI OPTIK on the 19th June.
Hardvark The Shirt That Doesn't Need Ironing
Shirts are an essential item in every man's wardrobe. But cotton shirts are high maintenance, especially for the active guy with a mobile lifestyle. It's true that non-iron shirts are already entering the market. So what makes Hardvark different?
Most 'non-iron' shirts tend to be made with cotton fabric treated with chemicals to make the fabric stiffer and therefore more resistant to creasing. This is why many non-iron shirts look and feel inferior to their regular, untreated cotton counterparts.
Our Hardvark merino fabric is a natural, chemical-free solution to the non-iron problem. Wool fibers are more springy than cotton and naturally bounce back to their original shape. We achieve our wrinkle resistance through superior fabrics; we don't add any chemicals.
www.hardvark.co
 Father's Day Gifts from Paxtons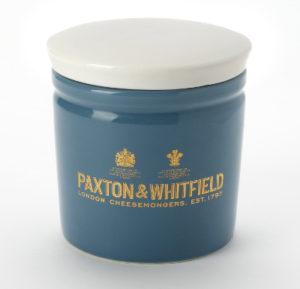 Sunday 19 June is Father's Day this year, so if you're looking for some gift ideas to treat your Dad then look no further than artisan cheesemonger Paxton & Whitfield. There is a great range to choose from that includes Paxton's No 93 Ale Chutney, the Truly Great cheese collection, a Cheese & Wine Sommelier Set and a membership to the Monthly Cheese Society. With all these on offer, you're bound to find something your Dad will like.
FROM DAD TO DAPPER
Transform Dad with a traditional wet shave, facial or Balinese massage at Mandara Spa this Father's Day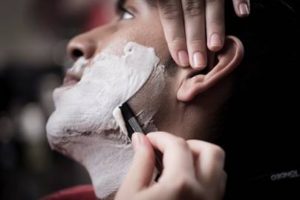 Busy work schedules and family commitments can make for tired and rundown dads in need of a little rest and relaxation.
Mandara Spa, located in Park Plaza Westminster Bridge London, is on hand to give dads an unforgettable Balinese spa escape this June. The Indonesian-inspired spa, which uses authentic Balinese healing traditions to provide a range of relaxing shave experiences, facials and massages, has an ideal selection of treatments for deserving dads this Father's day.
Piper Smart Home Security System.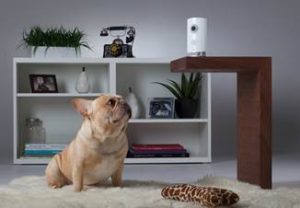 Simply put Piper is a home automation device which doubles up as a home security system. It lets you control anything that has a plug – from lamps to heaters to kettles – from your phone, with no monthly fees.
Ginetta Cars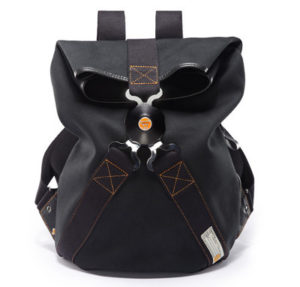 Ginetta Cars make racing cars. Who hasn't dreamed of becoming a racing driver whilst they've been mowing the lawn / putting up shelves / driving the kids to a Princess / Super Hero themed kids party? It's your standard bucket list item.
The amazing thing? It really isn't as difficult as everyone thinks.
We offer a 'racing driver package' for £33,000 where you buy a road legal race car, and EVERYTHING you need to become a racing driver is included (coaching, your race licence, kit and even a four round championship which supports the British GT), we can't say fairer than that.
Sendagift.co.uk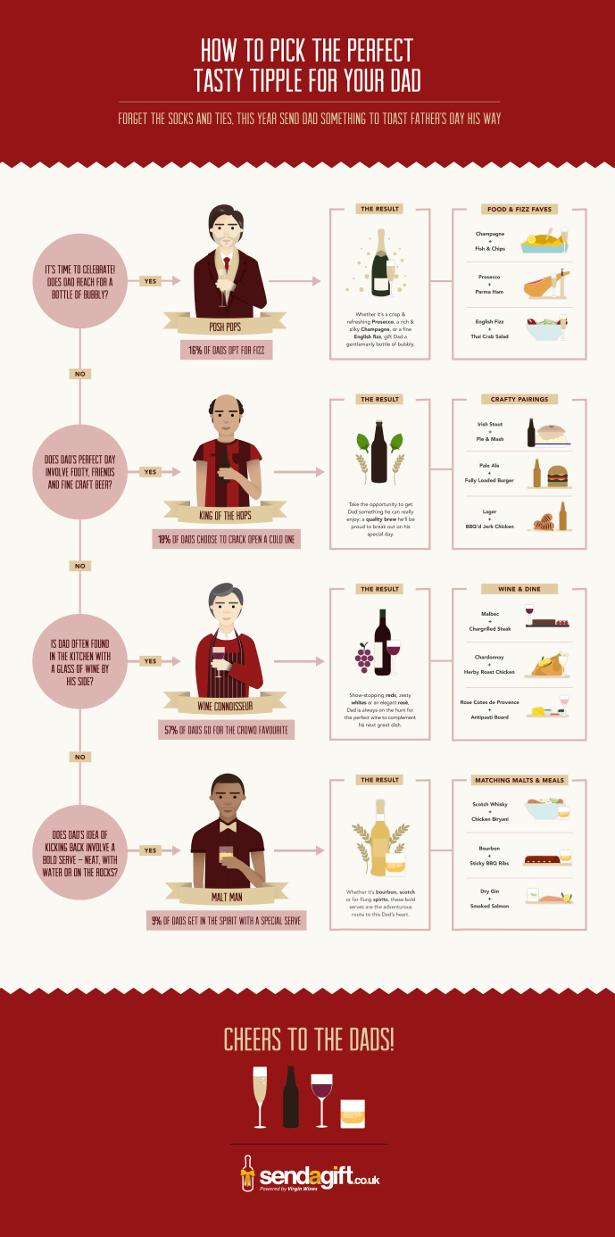 Coach's Eye
The innovative app which encourages sportspeople to hone their technique with their smartphone. It is a great gift for any sporting, tech savvy man whether they are interested in golf, rugby, football or just going to the gym. Using nothing more than a smartphone or mobile device, Coach's Eye enables sportspeople of any level to improve their sporting technique, from squat position to tennis serve. In fact, Coach's Eye is already widely used by a number of professional sports people looking to give themselves the edge.
Master chef. Brew master. Fisherman. Golfer. What do dads want to be?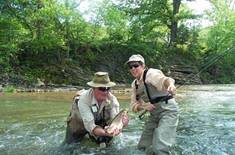 At a B&B, he can be any of those things – and more. Because the inns listed with BnBFinder offer so many special packages, dad can choose his own adventure and experience his hobby or passion in a whole new way.
Sony h.ear on Wireless NC headphones (MDR-100ABN)– Price: £220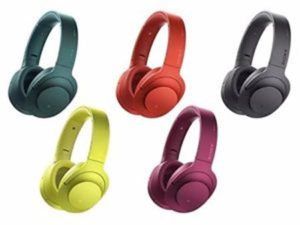 The h.ear range from Sony combines High-Resolution Audio capability with bold, distinctive design
Bluetooth® and NFC One-touch let you listen to music wirelessly, free from the restraints of a headphone cable
Whatever's going on around you, Digital Noise Cancelling blocks out background noise so you can focus fully on the music
Champagne Armand de Brignac Gold Bru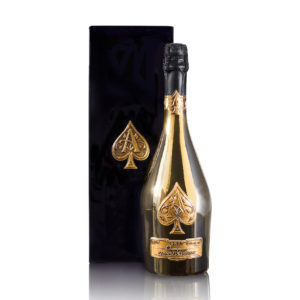 Father's Day calls for a celebration and what better way to celebrate than with a bottle of Champagne Armand de Brignac Gold Brut, the new definition of luxury and the ultimate prestige gift.
From Buttle Farm
GOLD: The Full Monty – a weekend away, a day's butchery training AND half a pig!
Send Dad (and Mum?) away for the weekend; a luxury room in a stunning barn conversion on a working farm with a day spent learning … understand the cuts, butchery skills – real hands on training with a maximum of two 'students' and the produce from the day to take home with you and pop in the freezer. If you cure bacon or ham on the day, that would be shipped to you when it is 'done'!
An amazing experience, £995 including two nights for two people in a luxury superking room, the day of butchery training plus half a pig.
SILVER: Box of porky treats!
A fabulous gift – £100 value of mixed products – roasting joints, bacon etc … shipped to him at a date to be agreed – a meat feast waiting to happen, and who knows, you might even be invited to help him eat it!
BRONZE: Surprise him with a sausage! Send Dad a salami!
Made from 100% pedigree native rare breed pork, raised in an extensive free range environment and cured on farm in Wiltshire. What a treat. Salami, shipped anywhere in England – price £25.
To order or for more information, visit our website – www.buttlefarm.co.uk – or email sara@buttlefarm.co.uk
The Solo Pack Boat from Adirondack Guideboat.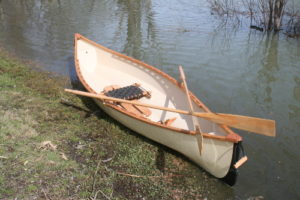 This is a handcrafted boat, designed for the solo enthusiast, made by the Martin brothers (both in their 30s, who own the company, and build every boat) – it weighs only 34 pounds, and costs $2,400. (It's not a canoe – those are paddled – this is a guideboat design, which is rowed, making it faster and more stable, particularly in open water.) The boat includes cherry trim, center seat, and adjustable foot brace. And, by design – it's very easy to load on a vehicle by yourself, portage, and transport. It's fast, durable, good looking, easy to use, made in the USA, and a truly exceptional boat. It's perfect gift for those who crave adventure, or just quiet times outdoors, on the water.
At Caledonian, Edinburgh's oldest brewery, tradition and innovation meet up
The original Victorian brewing equipment has been complemented with a modern microbrewery to create some extra-ordinary and unexpected flavours for British beer aficionados
Centenary Commemoration of Sacrifice at Sea Cufflinks
From > www.poppyshop.org.uk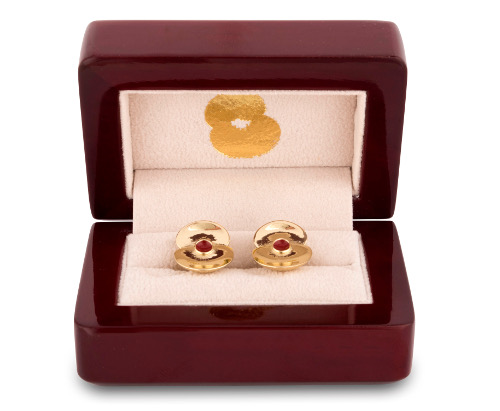 The Ultimate Father's Day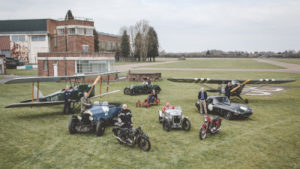 Every year, for Father's Day, we subject Dad to yet another mug or piece of football memorabilia. This year, though, there's the Flywheel Festival.  Running from the 2 – 3 July the festival is a celebration of historic motoring, aviation and military endeavour.
There will be hundreds of pre-1966 cars performing on the demonstration track as aircraft from the same period fill the skies. Based at Bicester Heritage, the UK's best preserved Second World War bomber station, this is a unique opportunity to see historic cars and aircraft in the surrounds they remember.
For tickets, call 01728 684410 or see www.flywheelfestival.com
Keep Charged
The Kavson Besiter Eclipse is the must have charger this year. It has one of the most powerful batteries available, which means you'll never lose your charge when away.
It can charge iPhone 6S up to 5 times and a Samsung Galaxy S7 up to 3 times over. The power bank has a maximum 2.1A output which means that devices such as tablets will charge incredibly fast. You can even charge the Eclipse and your phone at the same time. It's stylish and is ideal to pop into your pocket or bag and carry on the move. Ideal for holidays and camping it's a great charger and torch.
The Eclipse Series power bank comes in 2 stunning colours, black & gun metal and white & silver. It has a powerful bright light that will ensure you get back to your tent or hotel room at night .The Eclipse even has sensors which displays the charge time when you pick it up, meaning you'll always know how long you have before needing to recharge it.
The Kavson Bester Eclipse costs from £9.99
Bruce's Doggy Day Care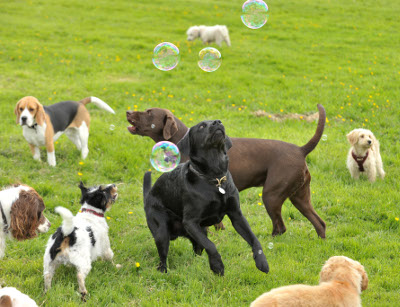 Bruce's Doggy Day Care is a multi-award-winning business running two dog crèche centres in Surrey. Each site provides acres of lush private countryside with fully fenced fields, swimming pools, agility courses, trampolines, heated indoor areas and gazebos. All enjoyed by Bruce's Doggy Day Care four-legged clients under the constant supervision of owner Bruce Casalis and his team.
Founded by Bruce in 2009, the business's catchment area is Surrey and south west London, and it offers a variety of services for dogs from those areas including full and half day care, boarding and pet sitting, puppy care and socialisation, and grooming.
Bruce's Doggy Day Care has been nominated for and won a number of awards including the Business Innovation Awards, Toast of Surrey Business Awards, South London Business Awards, London Business Awards, Wandsworth Business Awards, and Real Business Disrupts and Everline Future 50 list.
To learn more visit www.brucesdoggydaycare.co.uk
When Rugby Dad's think about things they want for the summer ahead, they're likely thinking about cool, leisurely activities that require an easy wardrobe to go with it.
Whether they're a sporty guy or dapper dude (or both!) – quality and comfort are probably at the top of their list. For an assortment of contemporary boat shoes, sandals, or lace-ups to wear to those post-practice summer BBQ's and mixers, consider the below Spanish-made footwear by PIKOLINOS. These shoes are designed from real leather tanneries in the heart of Alicante, Spain!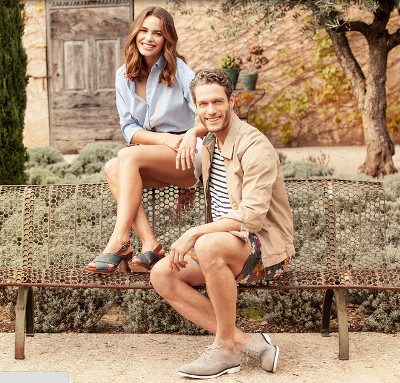 Moonshine Still from www.brewhaus.com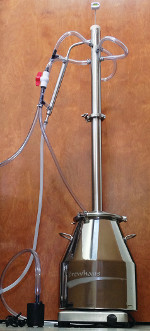 $344.99
DIY dads can distill their own water, essential oils, fuel alcohol, and even craft spirits with their own stainless steel moonshine still from Brewhaus.com. Perfect for Dads who are already into homebrewing or winemaking!
ROXs by A-Champs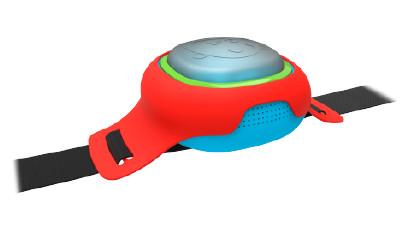 ROXs by A-Champs  is the perfect Father's Day present for the active Dadwho is interested in a sporty, active lifestyle and likes to be social: ROXs,the first off-screen game console.
PEMBE !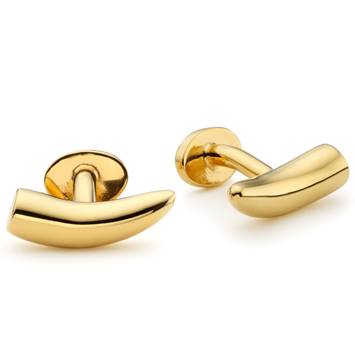 For Father's Day from LOVEThESIGN
www.lovethesign.com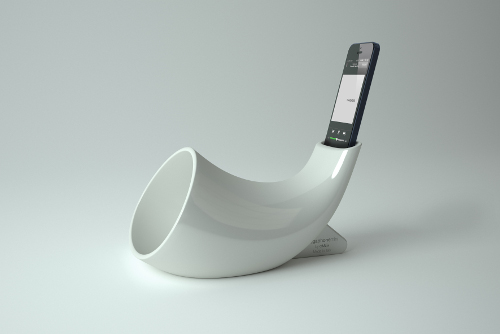 Pulse Play A Smart Watch for Racket Sports!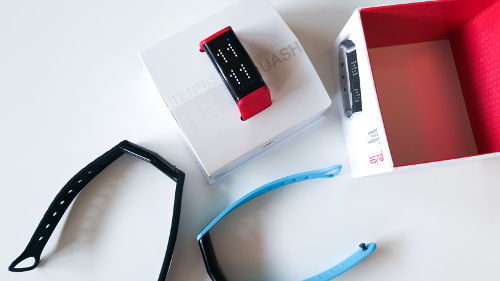 Pulse Play is a new smartwatch for racket sports founded by a 3-time Grand Slam champ to give players a more fun, competitive experience. It covers tennis, badminton, squash, or table tennis.
Our smartwatch tracks and announces the score, saves match statistics and history, lets them create leagues, ranks players among their friends, club, or league, helps find other players at their level. It's all about finally taking racket sports online.
 It's currently available for $129, or 2 for $200, on www.pulse-play.com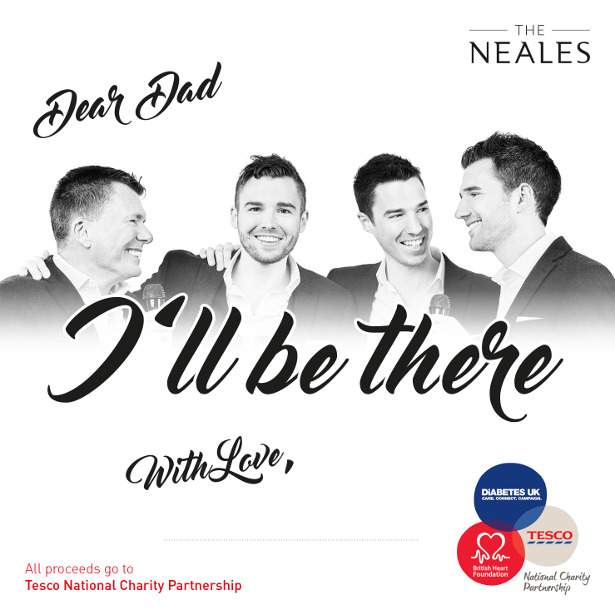 Annabel James
Treat your Dad this Father's Day – whether he likes to cook, garden, fish, loves luxury, action, grooming, there's something for every man at www.annabeljames.co.uk
Twothreebrisks.com
LET US REIMAGINE DAD AS A LEGO MINIFIGURE!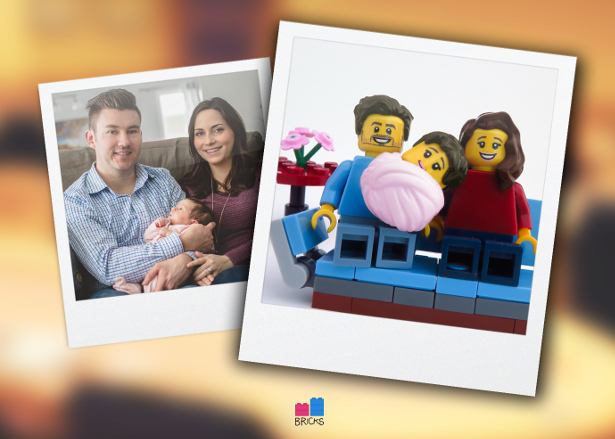 MONAT
MONAT is a high end hair care line for men and women powered by nature. MONAT's ingredients are naturally-based, safe, pure and sustainable. But with other brands recognizing the power of botanical oils, how is MONAT any different? The answer lies in their rich formulations that make these naturally-based ingredients work in harmony with each other, combining and reacting to pump up their natural properties to take MONAT to the next level. Go to http://monatglobal.com/ to learn more about the science behind MONAT and the outstanding results customers' are experiencing.

linquet Keep your phone and valuables safe, and share them with anyone with peace of mind.

Attach Linquet's cloud-powered devices to anything (e.g. keys, pet, child, wallet) and link them to the app. Ringing your keys or phone is simple. More importantly, when you're about to leave your phone or another item behind, Linquet alarms you and automatically saves its location to the cloud. You can easily and securely share valuables with anyone. After all, there's no point in linking if you can't share.
INSTAGRAM> https://www.instagram.com/linquet/
TWITTER > https://twitter.com/linquet
FACEBOOK > https://www.facebook.com/Linquet/timeline
Linq up now at > linquet.com
Keep your phone and valuables safe, and share them with anyone with peace of mind.
Attach Linquet's cloud-powered devices to anything (e.g. keys, pet, child, wallet) and link them to the app. Ringing your keys or phone is simple. More importantly, when you're about to leave your phone or another item behind, it alarms you and automatically saves its location to the cloud. You can easily and securely share valuables with anyone. After all, there's no point in linking if you can't share.
Smart Personalization
Through the power of Smart Controls, Linquet customizes your experience based on your time and location. (e.g. silence the alarms at night or at the office).
Easy & Secure Sharing
Share anything with your Trusted Friends, and if you happen to misplace something they can help you retrieve it. With Linquet Network, when your misplaced item comes within 100ft of any user, its location is anonymously updated and you're notified.
Cloud-Powered Devices
Tiny. Elegant. Durable. Easily audible alarm. 1-year replaceable battery. Splash-proof. Magic button (e.g. find your phone, panic alert, take a group photo). Oh, and they're FREE!

Weeva
a living love letter.
It's easy: ask everyone you know to write lovely things about your dad and then have Weeva turn it into a magical photo and story book.
How it works: Loved ones–as many as you invite–visit the online platform and submit a photo/story/memory. Even 3 year olds can get in on it with drawings of their own! Weeva's team of designers and editors transform it into a high-end, hardcover book over a 3 week time period (after all stories are collected).
Military Apparel Company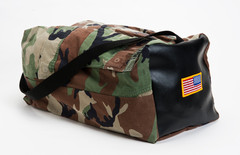 They specialize in creating custom, meaningful bags & accessories crafted from genuine heroes' uniforms!
They have been featured on Fox and Friends and People magazine.
Their Power bag as an excellent Father's Day -Sporty- Gift. It's Made in USA and crafted out of genuine military uniforms worn by American Heroes. It's tough and cool at the same time.
Yogaminute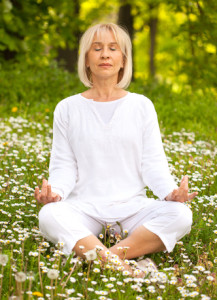 Busy, active dads need yoga to relieve tension, reduce stress, and relax those tired muscles.
Products to promote yoga are many. The intentions are pure but without instruction they sit and wither away.
Introducing Yogaminute- got a minute, you can do yoga! This easy to follow guide is for those who need to incorporate yoga into their daily lives, one minute at a time. Simple instruction, pictures of real people, and lots of ideas make this book the one to get. Paperback and ebooks are on Amazon and Barnes and Noble.com.
Pit Barrel® Cooker (PBC)
 The PBC is the perfect gift for Dad this season. Let's face it, what guy doesn't want to open his Father's Day gift, start a fire, then grill up his own celebration feast?
While barrel cooking is nothing new, it has never before been brought to the mass market in a form that is both affordable and simple to use, producing perfectly cooked meals every time. We believe that everyone who enjoys outdoor cooking will want a Pit Barrel® Cooker because everyone who tries one is simply amazed by the flavor it produces.
This Father's Day, give your dad the gift of family history!
Many of us can trace our family trees back a few generations, but go back more than four or five generations and the lines become blurred. There's no way of knowing where we really came from, until now.
Family Tree DNA offers at-home family DNA testing so you can trace your roots back for five generations! The Y-DNA: Father's Line test kit connects your direct father's line. The Y chromosome is passed almost unchanged from father to son, so you can trace your paternal ancestry using the world's largest Y-DNA database. You can also trace the history of your surname and find your forefathers' migration paths. All it takes is a simple cheek swab done in less than two minutes in the comfort of your own home. $169 www.familytreedna.com
Personalised Cornish beer; His favourite beer, his way – £9.99

For the Dad that has everything – and likes beer – this Father's Day give him a gift he'll remember. Treat him with beer and tell him on the label just what he means to you.
St Austell Brewery's favourite, and award-winning, Cornish beers – Tribute, Proper Job and Korev lager – can be personalised.
Summer Sessions is a brand new music festival which will be taking place at Chiswick House & Gardens from June 15th until June 19th. 

All Saints have just been confirmed to headline Music in the Gardens on Saturday June 18th and Ronnie Scotts will be taking over the stage for one evening of jazz on Father's Day.
Wednesday 15th & Thursday 16th – Opera Tosca
Saturday 18th – Music in the Gardens with All Saints
Sunday 19th – Family Day (Morning) Jazz Evening (Afternoon) Ronnie Scott is taking over
The Antique Automobile Club of America (AACA) Museum has the ultimate in Father's Day gifts.   
AACAMuseum.org


New healthy frozen ready meal range from Men's Health.!
Launching this month with an RRSP of £3, the high protein meal range is designed to appeal to fitness orientated,
nutritionally engaged men and women who are short on time but keen to maintain a balanced lifestyle.
From Dremel New EZ Wrap Multi-Tool sets which range from £71.99 to around £139.99 and are ideal for DIYers to restorers and hobbyists.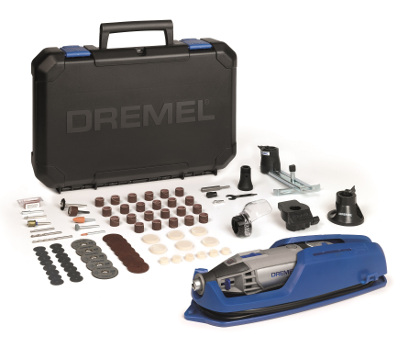 Go Clay this Father's Day !
Although you can never have too many socks, sometimes you can't help but think your Dad might like to do something a little more exciting for Father's Day! Whether he's a complete novice, or a seasoned shot, clay shooting is the perfect opportunity for him to enjoy a countryside sport. With just over 4 weeks until Father's Day, The Oxford Gun Company has a series of fantastic vouchers offers for that your Dad!
Have A Go Day: 25 cartridges & clays half an hour with an instructor for £25
1to1 weekday lesson including 50 cartridges & clays £111
1to1 weekday lesson including 75 cartridges & clays £126
1to1 Saturday lesson including 50 cartridges & clays £119
1to1 Saturday lesson including 75 cartridges & clays £133
Call 01844 238308 or pop into the shop to purchase, and for more information.
Dad Eats Free all Day at Polo Bar – Father's Day Special 
On the one day a year where we specifically acknowledge the paternal partners in our lives, why not celebrate Father's Day by treating him to a propa blokey brunch, at London's 24-hour Polo Bar restaurant for free! Yup, we are turning the tables and DADS EAT FREE DAY on Sunday 11 June. Treat him to indulge in the deliciousness of American Style Pancakes with Streaky Bacon and Maple Syrup, a Double Chili Cheeseburger, or say a Traditional English Breakfast along with all the finest craft beer he could want to choose from, all day long. Don't worry, there is something for everyone, ladies and little tykes of course. 
Police Watch!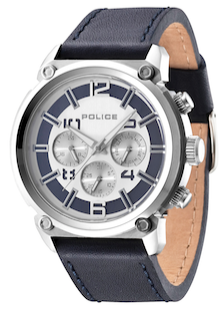 The perfect finishing touch to any modern home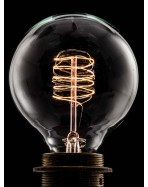 The Factorylux light bulb range, from Urban Cottage Industries will give any interior that wow factor. With a range of shapes and styles to choose from, there's something to suit any home.
All strikingly attractive traditional filament bulbs offer exceptional performance in terms of life-span, colour temperature and dimming functionality. And what's more, they can be pared with a vast range of fittings through the Factorylux, Made For You, website – the first ever designer lighting service delivered to your door within 24 hours. Prices start at £10.80.
FLY UP & AWAY FOR FATHER'S DAY!
Leave The Crowds Below This Father's Day With The London Helicopter's Father's Day Package With Free Gift!
20 May 2016 – Anyone looking to give their Dad a gift he will never forget this Father's Day should look no further than The London Helicopter, the only helicopter tour company to fly over the nation's capital from a central London location. Fathers will soar into the sky for an experience they'll never forget, from just £150 per person.
HAVE A TONED SUMMER WITH SIXPAD
For a stronger, more toned body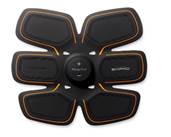 If you're thinking about, or already working on toning up for summer, cutting edge technology from Japan could be the key to a stronger, more toned body. Launching in the UK from mid-May, SIXPAD offers two innovative new products, Abs Fit and Body Fit, designed using state of the art EMS (Electrical Muscle Stimulation) technology.
'Silver Titanium' Samsung Galaxy S7 now available exclusively from Carphone Warehouse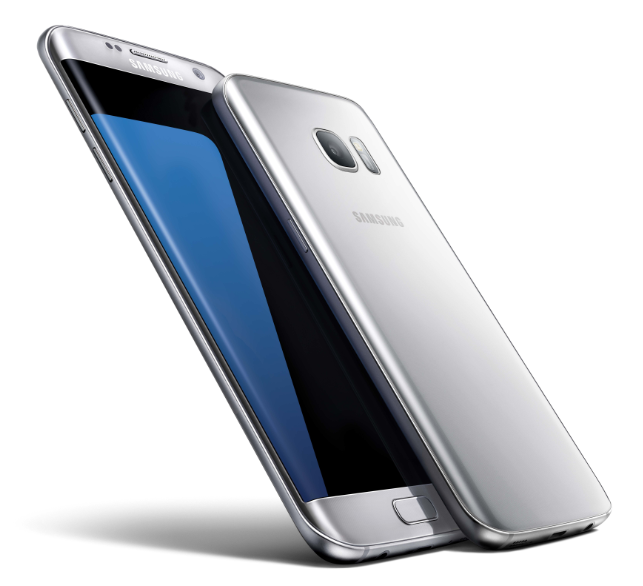 Carphone Warehouse has announced it has secured the UK exclusive rights to the' Silver Titanium' Samsung Galaxy S7 and Samsung Galaxy S7 edge. This stunning new colour has been extremely popular since launch in other markets. These new phones are now available exclusively to customers who buy, or upgrade their contracts at Carphone Warehouse, also available SIM free.
Following on from the success of the Samsung Galaxy S6 Blue Topaz and Carphone Warehouse's 'Exbluesive' campaign, the two companies have teamed up again to bring this striking new device to the UK market.
The Tea Makers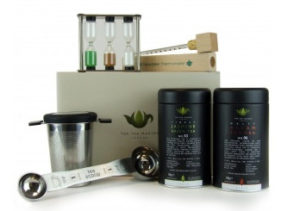 a luxury loose leaf tea specialist who have a range of tea gift sets that would be perfect for any tea lover.
For new Mum's & Dad's
From milkdrunkdiary.com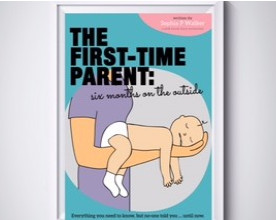 Air Storm – Z-Tek Bow Get the next big thing in bow technology with the Z-Tek Bow!

Get the next big thing in bow technology with the Z-Tek Bow.  Check out the sleek new design and shape.  Shorter bungees for faster firing.  Arrow clips right on the bow for quick reloads and a powerful presence.  It's an all new archery experience with the Z-Tek Bow! Hook in the Zartz™ Arrow or Zonic™ Whistling Arrow, position the shot, and watch it fly through the air for an incredible 100 feet!    Includes 1 Z-Tek Bow, 2 Zonic™ Whistling Arrows and 1 Suction-Cup Zartz™ Arrow.
More on >> zingtoys.com/air-storm/z-tek-bow
He says he doesn't need anything, but we all know that's not true. Fathers tend to take a step back when it comes to parental spoiling, so make sure yours doesn't get off that easily this Father's Day with some carefully selected ELEMIS gifts.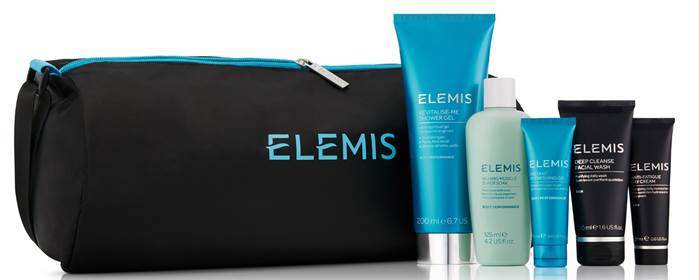 Gift him with 'The Gym Kit Collection for Him' packed with multi-active skin solutions for the man on the move. Containing Deep Cleanse Facial Wash 50ml, Anti-Fatigue Day Cream 20ml, Revitalise-Me Shower Gel 200ml, Aching Muscle Super Soak 125ml, Instant Refreshing Gel 20ml and an ELEMIS Sporty Holdall.
RRP: £35.50
Emporio Armani at MandM Direct – Men's Two Pack T-shirts £29.99!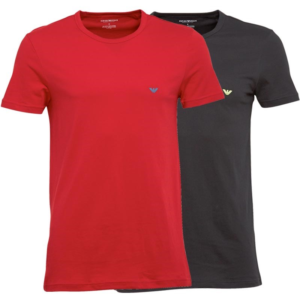 Fuller's Inns celebrates Father's Day With My Dad's Pub
Fuller's Inns across the south of England are celebrating Father's Day this year by launching a competition, called My Dad's Pub, where Dads can win the ultimate Father's day present – his own Fuller's pub for the day.
The winner of this competition will have his portrait on the pub sign, his favourite dishes on the menu and a delicious meal on the house surrounded by up to 20 of his family and friends.
Entries can be made here, http://www.fullers.co.uk/fathersday,
Moov Now Fitness Tracker & Personal Coach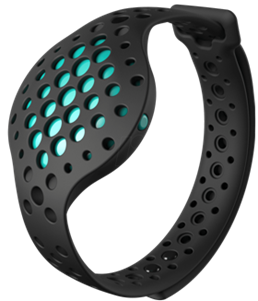 SALE: £54.65
MOOV NOW™ – the most advanced fitness wearable
Sport Specific Metrics
Moov specializes in sport specific guided workout experiences and offers the following metrics:
TOTAL BODY
Real-time audio & visual coaching
Instructional videos
Detailed reports
SWIMMING
In app coaching
4 stroke recognition
Detailed reports
Swim now & sync later
Lap counting
Stroke count
Calories
Now available on >> www.reichelt.co.uk
Tom Cridland
Sustainable fashion brand, Tom Cridland, is best known for The 30 Year Sweatshirt, the campaign to fight fast fashion through making a sweatshirt so durably that we guarantee it to last for 30 years, but I wanted to introduce you to the story behind our original product, Tom Cridland trousers, as I thought it could be a good fit for your coverage.
We have made pink ones for Rod Stewart, navy ones for Leonardo DiCaprio and Hugh Grant, red ones for Brandon Flowers, camel ones for Frankie Valli and even turquoise ones for Stephen Fry!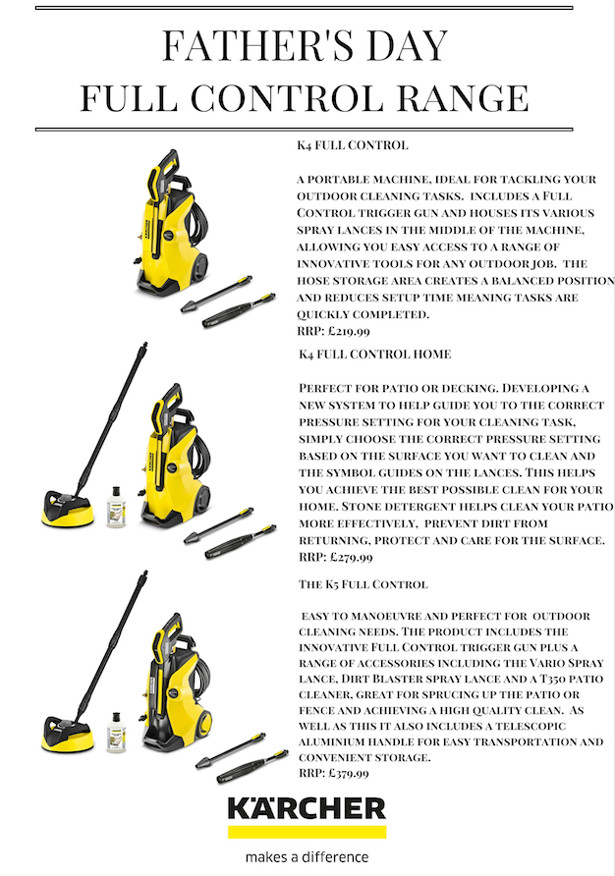 For the Taxi Dad: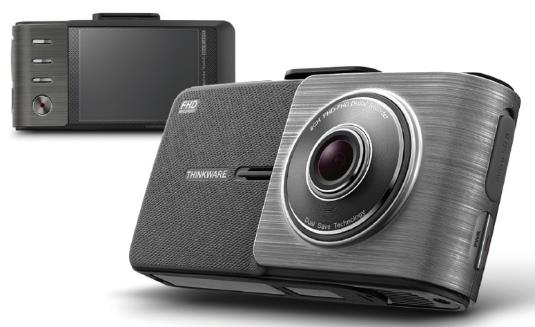 THINKWARE DASH CAM X550 – £169. Available in May from www.thinkwaredashcam.uk/
CafePress has great Father's Day gifts designed for all interests – including Rugby!
– Men's Rugby "No helmet, no pads just balls" tee CLICK HERE FOR MORE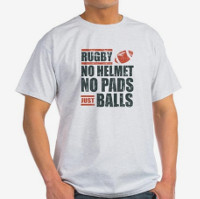 – Men's "Eat, Sleep, Rugby, Repeat" jersey: CLICK HERE FOR MORE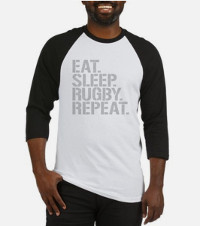 – Men's personalized rugby ball pajamas: CLICK HERE FOR MORE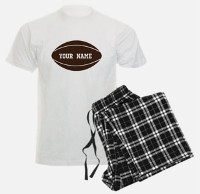 – Rugby ball pop art poster: CLICK HERE FOR MORE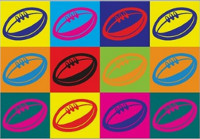 – Rucking Awesome travel mug: CLICK HERE FOR MORE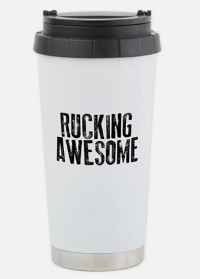 – Rugby England Rose stein: CLICK HERE FOR MORE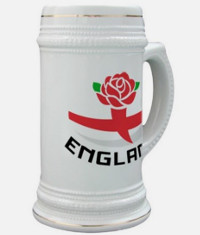 More ideas can be found on >> www.cafepress.com/+rugby+gifts
Looking for an exciting way to surprise your dad on Father's Day?
NYC's premier sailing company, Manhattan By Sail, offers the best way to celebrate your Dad. Is he adventures or are you maybe looking to spoil him with something different than the usual presents? Manhattan By Sail has the solution.
Manhattan By Sail serves over 60,000 customer per year in their season from April through September offering Brunch Sails, Wine Tasting Sails, Culinary Programs, Daytime Statue Sails, and possibly the father's favorite, the Craft Beer Tasting Sail.
ZoneManhattan.com
– a curated healthy meal delivery service that offers fully-cooked fresh, organic and custom-tailored meals daily – is sharing some diet superfoods to pair with your summer workout routine, allowing you to lose weight in a healthy way:
Eat lobster – Lobster is light on the stomach and high in omega-3, which is great for the heart and brain. It's also loaded with minerals like phosphorus, which supports bone health – good for workouts that put a lot of strain on the joints. Enjoy it in a salad or on its own – add some lemon for extra flavor with zero calories from fat.
Include Tofu – Don't knock it till you try it!Tofu is a natural source of protein – about a half cup of tofu equals 1/5 of the recommended daily protein. Low in calories, tofu also contains large amounts of calcium and iron.
Don't forget your fruits and veggies! – We all know that eating fruits and vegetables are good for you. Produce is filled with nutrients that can provide you with more energy, healthy immune function, and digestive regularity.  They're also an easy way to add 10-20 times more fiber into your diet.
Let active, adventure-seeking Dads strap the nimble aircraft to their back and – reaching speeds of up to 45mph; altitudes up to 10,000ft – the sky becomes their playground.

The closest human alternative to flying like a bird
Comprises a lightweight motor, paramotor propeller and canopy. Simply strap the nimble aircraft to your back and the sky becomes your playground
Reaches speeds of up to 45mph; altitudes up to 10,000ft
No tedious exams as would be required to fly an aeroplane
4-part aerofoil cage, durable aluminium chassis and articulated pivot arms ensure superb handling characteristics, stylish airframe and inflight manoeuvrability
An effortless, airborne extension of the body – another clear-cut example of Parajet's guiding principle of 'innovation through adventure'
Endorsed by renowned British adventurers Bear Grylls and Charley Boorman
Invented by Gilo Cardozo MBE, intrepid explorer, world-record holder and inventor of many 'world firsts' in aviation
TrackR Announces Works with TrackR Partnership with Ekster
to Create Trackable Smart Wallets
Smart wallets prevent you from ever losing your wallet or phone again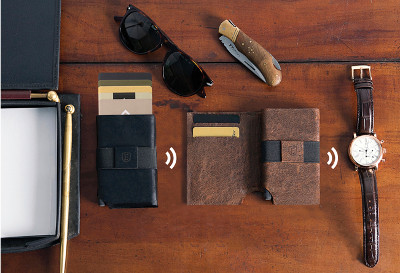 Santa Barbara, CA, June 7, 2016 – TrackR, the creator of intelligent tracking devices and software applications, announces a partnership with Ekster to create the smallest, smartest trackable and secure RFID-blocking wallets.
The new Ekster smart wallets integrate TrackR technology into the ultra-slim, leather design for effortless tracking. The Ekster wallet pairs with the TrackR app to allow for two-way ringing, custom separation alerts and the world's largest Crowd GPS network to recover wallets lost or misplaced outside of Bluetooth range. These wallets also offer
the fastest card-access mechanism on the market and RFID blocking technology to
prevent wireless theft.
"When a wallet is as small as the Ekster smart wallets, it makes it easier to misplace. That is why we chose to embed TrackR's market leading technology into our wallets," says Ekster co-founder Oliver Momma.
Ekster is the latest company to build TrackR technology into an everyday item, allowing the TrackR platform and services to become more accessible to consumers, with or without TrackR hardware.
"The Works with TrackR platform is a big step towards no longer having to attempt to remember where items are, but having computers remember where every item is locat-ed for us," says TrackR CEO, Chris Herbert.
The Works with TrackR platform is a complete SDK and partnership platform that allows companies to build track-able products and utilize the scale of TrackR's Crowd GPS network for locating items worldwide. Additional companies already part of the Works with TrackR platform include: HP, Cross and Mezzi.
Pricing and Availability
Ekster smart wallets are now available for on Indiegogo. Pricing starts at $99 for the Senate model and $109 for the Parliament model in either coffee brown, napa, black, steel blue or cognac leather. The first wallets are slated to ship in June 2016. Please visit Indiegogo (Link: http://igg.me/at/eksterwallets) for all of the details.
About TrackR
TrackR is a Santa Barbara, CA-based startup company founded in 2009 by Chris Her-bert and Christian Johan Smith, whose mission is to completely automate the process of personal organization and item management. TrackR's innovative technologies — app software, cloud databases and wireless devices — redefine personal organization by transferring the task of remembering where all of your items are to your smartphone.
Most recently, TrackR was named #155 on Inc. 500's Fastest Growing Companies in America. TrackR has received investments from Brad Feld of the Foundry Group, Amazon, Inkwell, and Orange. Today, TrackR is a leader in the IoT space helping users track and manage their items in an intuitive way. With TrackR, your search is over. Available at www.TheTrackR.com and select retail outlets worldwide.
Popular Jigsaw Puzzles & Accessories from Jumbo make the ideal gift for Dad this Father's Day !
More On >> www.jumbo.eu

Vitae London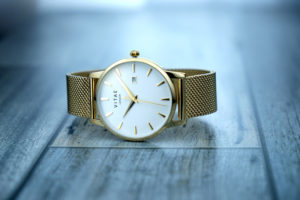 Founded by 25-year old Londoner William Adoasi, Vitae's watches pair minimalist design with stylish modernity. Vitae London's classic range of watches are subtle yet sophisticated time-pieces suited to everyone.
Vitae London has just launched it's latest range of stylish watches -The Walmer range. Named after a township on Port Elizabeth, South Africa, the new range features a stainless steel mesh strap, equipped with scratch resistant sapphire glass.
Help tech savvy Dads stay in control of the home!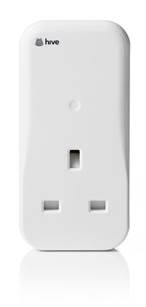 For those looking to manage energy and ensure the kids don't play games consoles at night time, Hive has developed the Hive Active Plug™ (£39.00) which enables you to turn appliances on and off remotely through the Hive app.
· Need to keep an eye on the kids and the house when you're working late? The Hive Window and Door Sensors (£29.00) can help monitor what's going on at home. The wireless sensor is attached to a window, door frame, cupboard door or drawer, and will send an alert to your mobile, tablet or laptop via the Hive app if these are opened or closed.
Tefal OptiGrill – £149.99. Available from John Lewis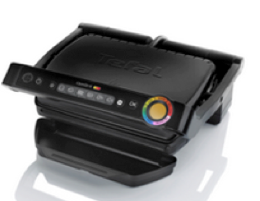 Judging precisely when a steak, burger or sausage is ready is a tricky culinary skill to master so why not take a little of the pressure off Dad with the intelligent Tefal OptiGrill? The Tefal OptiGrill's patent pending technology detects the thickness of the meat and measures how many items are on the grill, adapting the temperature and grilling cycle accordingly. In addition, a clear colour-changing LED display and accompanying beep reveals how your meat is cooking, with yellow for rare, orange for medium and red for well done. This means that Dad can prepare a perfectly cooked feast, even if he gets wrapped up in a discussion about the football.
For more information visit http://optigrill.tefal.co.uk/
Deaf Man's Barbecue is a deaf-owned company based out of Pasadena, Ca. 
Since 2014, we have been the #1 Premium BBQ Sauce on the West Coast, #17 in 2014, #21 in 2015 in the world. We are the only BBQ sauce producer to make the top 25 from the West Coast and the only company that is deaf-owned1
Benetton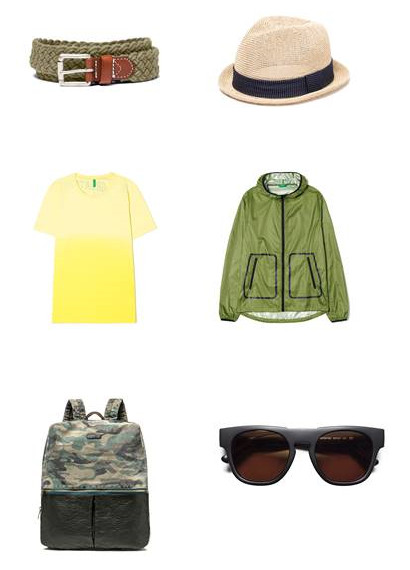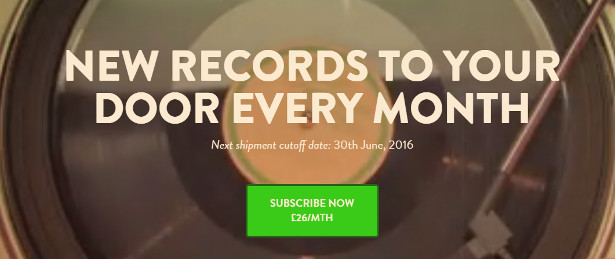 Wax & Stamp, which is a vinyl subscription service where we send subscribers two records a month.We pick a guest selector who's taste we rate to pick something fresh and exciting, and then we go away and pick a companion record. Something that compliments, but offers something different. We only ever send new music and focus on less well known and unique artists!
TAKE A SIP OF SOPHISTICATION WITH THREE NEW PREMIUM SINGLE MALT SCOTCH WHISKY VARIATIONS FROM GLEN GRANT
Award-winning Glen Grant launches 12 Year Old, 12 Year Old Non Chill-Filtered and 18 Year Old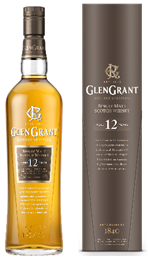 Father's Day feasting from Farmison & Co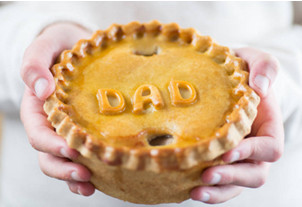 Each year Father's Day provides an ideal opportunity for families and friends to gather and celebrate. Whether it's a cosy breakfast in bed, Sunday roast or an al fresco barbeque, a home cooked meal is the perfect way to show dads how much they're appreciated.
Online heritage breed butcher, Farmison & Co, has a vast range of ideas guaranteed to make this year a Father's Day to remember. Offering an unrivalled range of ethically sourced breeds and the finest cuts in Britain, Farmison & Co delivers directly to your door for fuss-free family dining.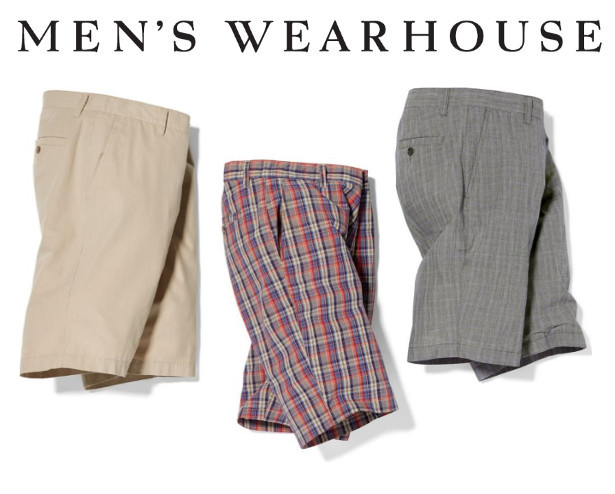 For dads that don't want that "dad bod" get them a SPIbelt ($19.99 – $44.99).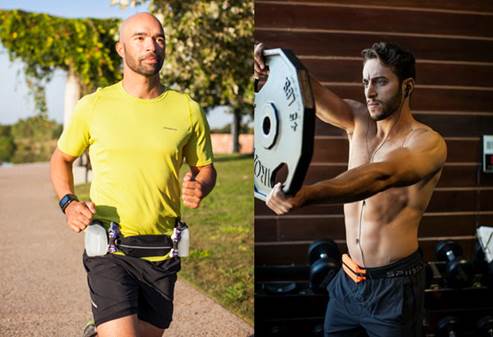 SPIbelt
the original small personal item belt, comes in all sorts of styles and designs. Is dad training for a race? The SPI H20 Venture Series is decked out with two water bottles, loops for gel packs and weather/sweat resistant material. Plus, it expands to hold any size smart phone, cash, keys, ID and other essentials. If Pops is looking for something a little more simple, with the same functionality, the large pocket SPIbelt is just as handy, without all the bells and whistles.
Circle with Disney

the world's first custom monitoring system to protect your family on the Internet. Device pairs wirelessly with router and instantly detects devices paired with local Wi-Fi network including: smart phones, gaming systems, laptops, tablets, smart TVs, etc. The companion Circle with Disney app (currently available for iOS 8 or later), gives parents full control over which content is viewed and the time spent on each device. Through the dashboard, parents can create unique profiles for each family member with specific parental control settings such as: Time Limits , Bedtime™, Filter, Pause.
Available at: meetcircle.com, Amazon.com
Price: $99
ColorIt,

adult coloring books that free your creativity and promote ultimate relaxation. Adult coloring books made with the highest artist quality 120 pound acid-free paper, ideal for colored pencils, markers, pastels, and gel pens. Designs are printed on single sided perforated pages making it easy to share masterpieces with friends and family. All books have hard covers to protect your artwork and make it easy to color on the go. Each book features 50 original and intricate hand drawn designs that will relax the mind and promote creativity. Series includes: Wild Animals Volume 1, Mandalas to Color Volume 1, Colorful Flowers Volume 1 I, Calming Doodles Volume 1.
Available at: colorit.com & amazon.com
Price: $15.99 each
Website: www.colorit.com
Dog & Bone: Backbone iPhone Wireless Charging Case

the world's first expertly designed shock proof wireless charging case. Case features a military certified rating, withstanding drops up to 4 feet. Backbone Charging Pad: Wirelessly charges faster than a cable charge. Backbone Battery: Removable backup battery for added power and convenience. Compatible with Qi locations found at airports, hotels, cafes and cars around the world.  Compatible with the iPhone 6/6s, iPhone SE and iPhone 5/5s and available in Black/Blue, Black/Pink, Black/Orange, and Black/Red.
Available at: Dogandbonecases.com
Price: Backbone Case + Pad $109.95 / Backbone Charging Case $89.95 / Backbone Battery $59.95
Website: www.dogandbonecases.com
Dog & Bone: LockSmart,

the World's first patented Bluetooth padlock provides a keyless and trackable solution for protecting valuables, easily controlled by an app. Tough, waterproof padlock allows users to conveniently lock and access belongings without physical keys and complicated codes. Simultaneously manage multiple locks from anywhere in the world, granting shared access to other users or removing access in an instant. Track lock activity in the app, displayed as username, date and time of use. Features a rechargeable custom cell lithium-ion battery, providing up to 2 years of power or as many as 3,000 opens before recharging. LockSmart: Available in steel with red accents, Mini LockSmart: Available in aqua, black, and red.
Available at: Dogandbonecases.com and RadioShack
Price: LockSmart Keyless Bluetooth Padlock $89.95 / LockSmart Mini Keyless Bluetooth Padlock $69.95
Website: www.dogandbonecases.com
Dog & Bone: Splash Case,

Stylish and slim drop proof smartphone case with tempered glass screen for the Samsung Galaxy S7. Features a military certified rating (810G) and is approximately 10mm slim. Features a tempered glass impact screen protection of the world's highest impact screen standard (9H). Utilizes a 2-part design, employing a bumper for added shock and scratch protection. Drop proof and shockproof up to 6.6 feet. Available in Clear/Orange, Clear/Black, Clear/Pink, Clear/Purple.
Available at: Dogandbonecases.com
Price:  $44.95
Website: www.dogandbonecases.com
Dog & Bone: Wetsuit Impact

iPhone 6s/6s Plus Case, the slimmest waterproof and drop proof iPhone case of its kind with the world's highest standard of impact screen protection.Features 9H flexible glass impact screen protection, the world's highest impact screen standard. Slimmest waterproof and drop proof case of its kind (11.9mm), Military certified rating (810G) and highest level of protection from water and dirt (IP68). Features a high performance screen that protects against smudges and scratches, waterproof and shock proof up to 6.6 feet. Available in Black/Black, Orange/Black, and White/Grey.
Available at: Dogandbonecases.com
Price: iPhone 6s $79.95 / iPhone 6s Plus $89.95
Website: www.dogandbonecases.com
Dog & Bone: Wetsuit Case,

newly designed screen-less waterproof, drop proof, and shockproof case for the iPhone. Patented waterproof technology with complete touch capability, designed to be 14% slimmer (11.9mm) than the original version. Military certified rating (810G) and highest level of protection from water and dirt (IP68). Available in Electric Orange, Blackest Black, and Silvertail for the iPhone 6s/6
Available at: Dogandbonecases.com
Price: $79.95
Website: www.dogandbonecases.com
Dog & Bone: Wetsuit iPhone SE Case,
Compact, military-grade waterproof and shockproof case for Apple's latest iPhone. Waterproof and shockproof up to 6.6 feet, protecting against dirt, sand, snow, water, and drops. Patented waterproof technology with complete touch capability. Military certified rating (810G) and highest level of protection from water and dirt (IP68). Available for the iPhone 5/5s, available in Electric Orange, Blackest Black, Sea Breeze, and Silvertail.
Available at: Dogandbonecases.com
Price: $79.95
Website: www.dogandbonecases.com
Grovemade: Desk Collection,
handcrafted desk collection made from domestic hardwoods and leather adorns work spaces and provides ergonomic comfort. Small, ergonomic adjustments can improve health: neck pain, back pain, & wrist discomfort. 100% designed and assembled in Portland, Oregon, made from all natural materials, including domestic hardwoods & vegetable tanned leather. Available in either Eastern Hardrock Maple or Black Walnut. Collection includes Monitor Stand, Laptop Stand, Keyboard Tray, Keyboard Wrist Pad, Mouse Pad, Trackpad Tray, Pen Pot, Desk Lamp, Planter, Dish
Available at: Grovemade.com
Price: $29-$129
Website: www.grovemade.com
Grovemade: Everyday Carry Collection,

handcrafted accessories, exuding style and elegance, made from all-natural materials. 100% designed and assembled in Portland, Oregon.
Minimalist Wallet: 1/3" thick and easily slips into pockets without adding any extra bulk, holding up to 5 cards and a few bills. Key Ring: Firmly and stylishly secures keys and features a discreet bottle opener. Wood Watch: Handcrafted watches feature circular hands that move behind the iconic wooden face showcasing the unique grain and beauty of premium American hardwoods
Available at: Grovemade.com
Price: $39-$239
Website: www.grovemade.com
Grovemade: Pocket Knife,

handcrafted knives refined to its essentials, embodying a design simplest in form. Inspired by the classic Japanese higonokami knife, crafted from a single-piece core of machined 303 stainless steel and domestic hardwoods. Features hand sharpened, premium Elmax steel blade, each handle is hand-sanded and finished with a vegetable-based oil to heighten the wood grain. Available in Eastern Hardrock Maple & Oregon Claro Walnut, 100% made in the USA. 
Available at: Grovemade.com
Price: $169
Website: www.grovemade.com
House of Marley: Get Up Stand Up
Bluetooth® Audio System. Premium Bluetooth® audio system made from birch wood with stunning quality and minimalistic detail. 4.5" high-output woofers, 1" high-definition tweeters and a power amplifier provide room-filling bass and realistic mids and highs. Custom-bent front panel made from FSC-certified birch wood and walnut veneer with recycled plastic enclosure. Compatible with hundreds of Bluetooth®-enabled devices as well as AUX and RCA inputs. Dark-walnut finish provides stunning aesthetics to fit any décor or style
Available at: thehouseofmarley.com, Amazon, Kohl's and major retailers nationwide
Price: $329.99
Website: www.thehouseofmarley.com
House of Marley: CHANT™ BT.

Fluid and flawless portability, with Bluetooth® convenience, sustainable craftsmanship and improved bass response all add up to a sound that's pure fire. Bluetooth® speaker featuring 1x 5w – 2" driver with passive radiator. Compatible with hundreds of Bluetooth®-enabled devices as well as AUX and RCA inputs. Built-in microphone transforms speaker into a speakerphone for hands-free calls and operations. Allows for double pairing with two additional units for true stereo sound. Made from earth-friendly exclusive REWIND™ fabric and blended eco-plastic and aluminum housings with natural bamboo detailing . Available in Black, Navy and Green
Available at: thehouseofmarley.com, Amazon, Kohl's and major retailers nationwide
Price: $69.99
Website: www.thehouseofmarley.com
KingsBottle: Wine and Beverage Coolers,

all-in-one refrigerator that comfortably holds and perfectly chills wines, beers, spirits and fizzy drinks. Features Gas charged tempered safety glass door and stainless steel handle, UV double layered coated glass to protect wine from both incandescent and fluorescent light sources. Long-lasting and whisper-quiet compressor provides vibration free cooling. Features state-of-the-art fan circulated air-cooling system that blows and distributes air throughout the cabinet to ensure temperature uniformity in the entire cooler. Beer and Wine Cooler Combo, Dual-zone temperature control system accommodates two different serving temperatures to store both wine and beer at their ideal temperatures. 3-Zone Beverage and Wine Cooler Combo, Triple zone cooler includes: dual zone wine cooler and beverage cooler side-by-side system
Available at: KingsBottle.com and national retailers
Price: Starts at $1,695
Website: www.KingsBottle.com
Microduino: mCookie,

the world's first magnetic stackable Arduino microcontroller for programmers and DIY-ers of all ages and skill levels. Creates a simplified plug-and-play Arduino-compatible platform that does not require wiring, soldering or complex programming. Bright color-coded, quarter-sized modules with magnetic connection makes tinkering easy and accessible for all skill levels and ages. Stack on kids toys like LEGO® to make a variety of projects including robots, weather stations, music boxes and more. Different kits for different ages and skill levels. 
Available at: microduino.cc
Price: $99 (basic kit); $199 (advanced kit); $299 (expert kit); $597 (family kit includes basic, advanced and expert)
Website: www.microduino.cc
PlusUs: LifeLink,

the world's thinnest and most portable USB cable. Patented design enables the cable to fit in wallets or clip onto a key ring to charge and sync devices. 3.5" long when folded and made of durable, flexible Teflon with inter-locking link design for compact storage. Stainless steel spring for cable protection on key ring and perforated body for flexible use. Perfect for use at work, in the car, at home or on-the-go.
Available at: plusus.com.au, Amazon.com
Price: $29.95
Website: www.plusus.com.au
PlusUs: LifeStar,

handcrafted fashion USB cables with a lifetime warranty. Handcrafted with stitched or braided PU leather, leather and denim for distinct style and unmatched durability. Available in 3' and 1' tangle-free lengths to accommodate a variety of charging scenarios, features 2.4 amps for full-speed charges. 7 styles including Vintage Tan (pictured), Snake Bite, Ruby Sunset(pictured), Fuzzy Mocha, Cross Turquoise(pictured), Denim Blues, Moonlight Silver
Available at: plusus.com.au, Amazon.com
Price: $24.95 – $32.95
Website: www.plusus.com.au
PlusUs: LifeCard,

the world's thinnest, most compact and highest power density portable power bank. Approximate size of a credit card to easily fit into any wallet for emergency charging use. 1,500 mAh power to charge the latest phones up to 65%, legacy phones up to 80% .Brushed stainless steel and laser welded for strength and sleek appearance. Built-in cable and LED indicators for hassle-free charging, dual-charge to charge devices while recharging LifeCard. Available for iOS and Android in brushed stainless steel, brushed copper, mirror polish stainless steel and gold sheen.
Available at: plusus.com.au, Amazon.com
Price: $42.95 for Android/$49.95 for Apple
Website: www.plusus.com.au
PlusUs: Life2Go,

a compact all-in-one car charger and portable power bank. Fits any standard car socket to charge itself and your device; also serves as portable power bank.Can also be charged via USB for maximum versatility, 1,000 mAh to provide rescue power when needed. Sturdy construction and comes in blue gray, copper and light gold .
Available at: plusus.com.au, Amazon.com
Price: $29.95
Website: www.plusus.com.au
Website: http://powerhandz.com/
SKROSS: BUZZ Cables,

interactive charging cables provide audio feedback when left behind to prevent theft or loss. Patented beeping function prevents users from leaving their chargers connected for too long, resulting in over-heating and e-waste . BUZZ 2in1 Cable: Features a Lightening Connector and Micro USB for iOS, Android, Windows, and Blackberry users. BUZZ Lightening Connector: MFi certified cable for charging and syncing devices. BUZZ Micro USB: Cable features Micro USB for charging and syncing smartphones and tablets.
Available at: Airport Wireless, Brookstone, and InMotion
Price: $19.90-$39.90
Website: www.skrossamericas.com
SKROSS: World Adapter MUV USB,

the safest 2-pole adapter give users the ability to plug into unique outlets in 220 countries with patented sliding mechanism. Patented sliding mechanism provides seamless charging for unique outlets. Features plug standards for Australia, Europe, the United Kingdom and the United States. Fulfils all international security standards and features an integrated, child safe 2.5A fuse. Equipped with a built-in dual USB port, features a sleek and contemporary design for easy transportation.
Available at: Airport Wireless, Brookstone, and InMotion
Price: $44.90
Website: www.skrossamericas.com
SKROSS: Reload 5 HP,

a convenient on-the-go recharging solution fully recharges smartphones up to two times.
5,000 mAh dual output power bank can fully charge a smartphone twice. Integrated LED lights indicate charge level. Features twin USB ports to accommodate two devices simultaneously, pre-charged battery for instant use. Additional models include Reload 3 (3,000 mAh, $49) and Reload 12 (12,000 mAh, $79).
Available at: Airport Wireless, Brookstone, and InMotion
Price: $49
Website: www.skrossamericas.com
Spyder: PowerShadow Battery Case,
the world's thinnest and most advanced docking iPhone battery case. Silver Seal™ protected with antimicrobial product protection and fungistatic agent to keep the case cleaner, greener and fresher. Precise and minimalistic unibody design for durability. Flexible docking design allows user to charge iPhone through the battery case eliminating the need to ever remove the case. Features impact-resistant polycarbonate casing with rubberized coating for better grip and raised front edge for added protection. Dust and water-resistant for extreme protection. Available in Black, Titanium, Champagne and White for iPhone 6/6s and Black and Titanium for iPhone 6/6s Plus.
Available at: SpyderStyle.com, BestBuy.com, Amazon.com
Price: $99
Website: www.spyderstyle.com
Spyder: LifeShield Screen Protectors,

a tougher-than-tempered-glass, antimicrobial, impact and scratch resistant forcefield for ultimate iPhone protection. Patented four-layer, polyurethane design is stronger than tempered glass, absorbing and dissipating energy from extreme shocks and impacts to protect iPhone. Incorporates embedded, medical grade, EPA registered and FDA approved Silver Seal™ antimicrobial agent to inhibit 99.99% of surface bacteria, mold, mildew and fungi from growing on iPhone. Self-healing nanotechnology surface repairs minor scratches for retained clarity. HD technology aligns prisms within polyurethane, similar to a camera lens or magnifying glass, to improve screen's image quality. Available for iPhone 5/5s, 6/6s and 6/6s Plus
Available at: SpyderStyle.com
Price: $29.99 each
Website: www.spyderstyle.com
Thin Ice System,

an app controlled smart vest promotes weight loss by cooling brown fat pathways. App-controlled vest that promotes weight loss by cooling stimulus points on the chest and back, causing the body to react by burning calories to keep its temperature steady. Vest strategically cools thermoreceptors that activate the body's brown fat pathway, which has been scientifically shown to aid in calorie burning and the disruption of white fats. Made of comfortable, flexible material, Thin Ice is made to wear under normal clothing and even safe to wear while you sleep .
System backed by M.D. and Ph.D. researchers at the University of York in Toronto and other respected scientists and dieticians around the globe.
Available for pre-order at: ThinIceWeightLoss.com
Price:  $165.00
Website: www.ThinIceWeightLoss.com
Zivix: AirJamz,

a wearable brings air guitar to life by turning motions into music. Any user can mimic the strumming of a guitar to "play" guitar riffs and power chords with backing track without any prior musical knowledge. Bluetooth-enabled band is worn like a watch and connects to iOS devices to make music with motion . Users have the ability to pair more than one AirJamz to jam or battle with friends and family. Available in either black or white modules with either black, white or red bands.
Available at: kickstarter.com
Price: $49
Website: air-jamz.com
Zivix: jamstik+,

smartGuitar connects via Bluetooth Smart to Apple devices to create music anywhere and at any time. The easiest way to learn guitar that works with iPhone, iPad or Mac and bundled apps to walk you through an interactive learning process step by step. Bluetooth Smart keeps your Wi-Fi connections free on your apple devices letting you browse YouTube videos or download apps. Ultra-portable, wireless and features real strings and frets to maintain the feel of a traditional guitar . Uses infrared light sensing fretboard that "sees" finger placement and provides real-time feedback.Compatible with iPad3+, iPhone 4s and newer and MAC 2013+ Also comes in white and blue.
Available at: jamstik.com, select Apple stores, apple.com, Amazon.com, brookstone.com
Price: $299.99
Website: www.jamstik.com
How about surprising your Dad this Father's Day with an amazing surprise performance? Club Mob are the experts in unexpected entertainment and the perfect gift experience.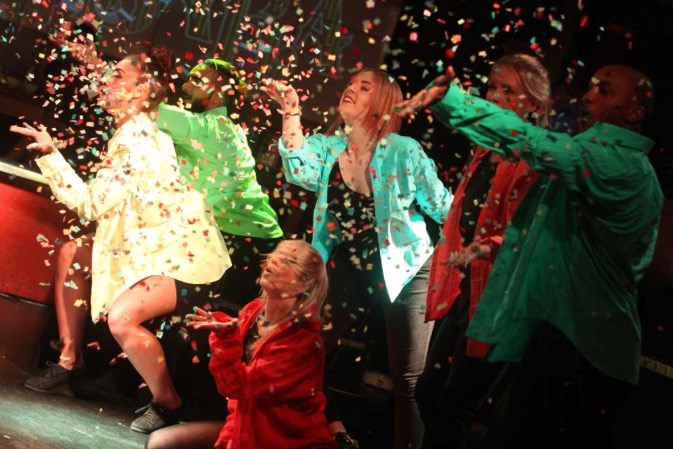 Based in London,
Club Mob is a group of
professional dancers
and musicians who have taken the
flashmob concept
and have become specialists in surprising people! We play
characters
in a venue pretending to be guests/staff, then cause a preplanned '
scene
' to get everyone's attention, before breaking out into one of our amazing dance routines or songs. Highly experienced in birthdays, weddings and parties, and previous clients include Guinness World Records, Red Bull, Piccadilly Institute, Kew Gardens, Ministry of Sound, KOKO, and Claridges.
Our work is all bespoke

–
we love to take people's favourite song and arrange it into an incredible dance or beautiful music and singing piece.
Check out more info and our videos at whoisclubmob.co.uk for more ideas on how to surprise your Dad this year!
I Am The Greatest: Muhammad Ali At The O2 exhibition, which runs at The O2 in London until 31 August.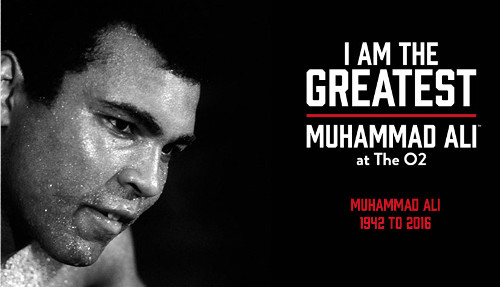 Beer Black Belt Set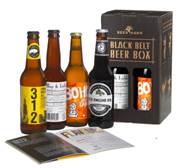 The Beer Hawk Beer Black Belt Set comes with a handy booklet which contains tasting notes that make it easy to explore and understand the world of beer. It also features a chart that can be filled in after each beer has been enjoyed, to track which flavours and aromas were preferred. 
This set of four beers is ideal for the dad who wants to be a black belt in beer knowledge. Containing a wheat beer, an IPA, a lager and a stout, this selection is a great way to enjoy a variety of tastes and expand his awareness of different beers.
Available from http://www.beerhawk.co.uk for RRP £20
King of the BBQ?  Uuni 2S –
the original, and best, portable wood-fired oven for £199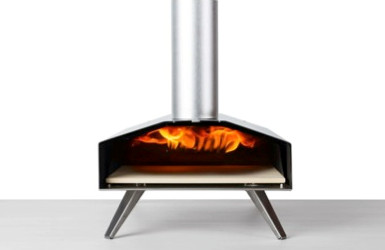 At the opening of the Ideal Home Show last week, Suzi Perry said of the Uuni 2S: "Trust me this makes AMAZING pizza… Uuni- it's beautiful, it's portable and affordable. You can pop out pizzas for all your friends in only 90 seconds.. it's great for parties!"
Hallmark Hotel Cambridge for Active Dads!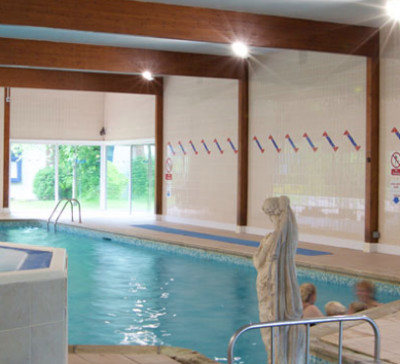 Hallmark Hotel Cambridge is surrounded by 200 acres of manicured lawns including its own 18 hole, par 72 golf course that has played host to professional tournaments such as the PGA East Anglian Open and golfing greats such as Tom Watson, Nick Faldo and Steve Ballesteros. With golf pros on hand to offer advice and one to one sessions to improve your game, the golf club also has its own clubhouse and sports bar to enjoy a pre light bite or post round of golf drinks. The perfect destination for a relaxing retreat for keen golfing dads who enjoy a challenging course – the hotel also boasts a state of the art gym, indoor pool, Jacuzzi, sauna and steam room as well as its own restaurant and outdoor dining terrace.
Hallmark Hotel Cambridge Golfing Getaway 
Price from: £180.00p/n (based on two persons sharing a double or twin room)
Includes: Overnight stay, 18 holes of golf on the hotel's own championship standard course. dinner in the hotel's restaurant, full use of leisure facilities, free wifi and car parking and full cooked and continental breakfast buffet.
Father's Day ideas from LG & Vodaphone
The LG MUSICflow speaker (£99.99 from Amazon), LG G5 phone (Available from EE, O2 and Vodafone starting from £29.99 per month or £499 SIM free) and LG B6 OLED television (£2,999).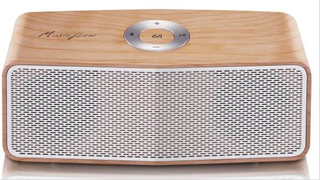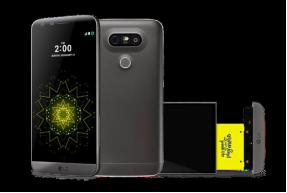 THE NEW CRAFTS
www.thenewcraftsmen.com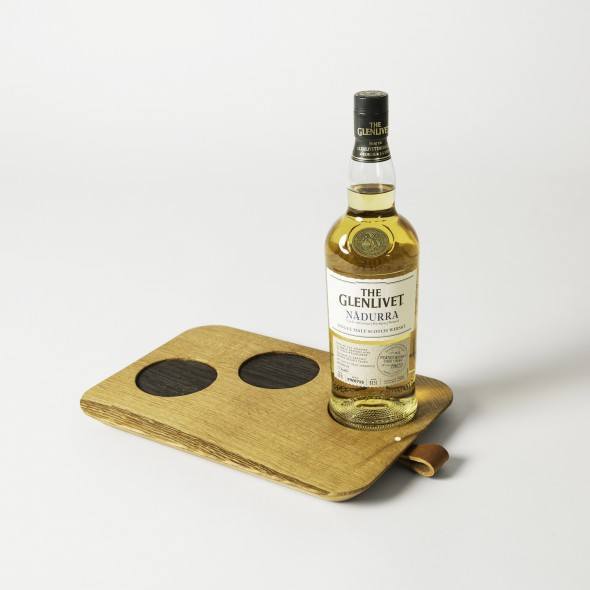 THE GLENLIVET NÀDURRA DRAM TRAY
SEBASTIAN COX
£120.00
Hand-crafted using oak, a beautifully conceived drinks tray with indentations for two glasses and a bottle for whisky lovers to enjoy the ritual of drinking at home. Bog oak, more than 3000 years old, sits within the two carved indentations designed to hold a dram and alludes to the innovative cask finish and subtle smoky flavours of the new single malt.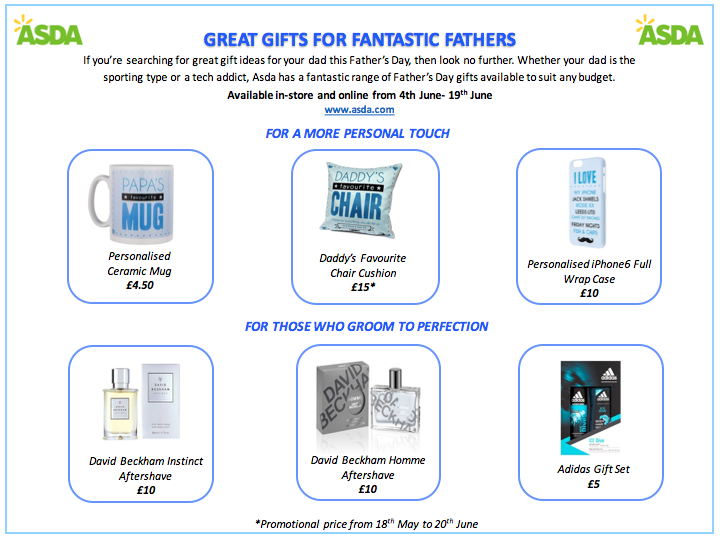 The essential partner for Dads when watching the game!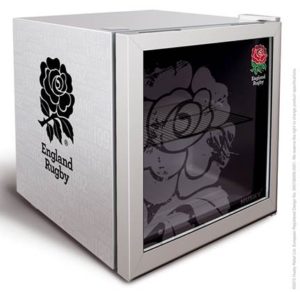 With memories of England winning the World Cup in 2003, it's every fans dream to see that happen again, but on home soil. So as you gather your friends and family to watch those matches, why not ensure that all your refreshments are nicely chilled and on hand for the matches ahead.
With a capacity of 48 litres, this stylish drinks chiller will hold 40 x 440ml cans of your favourite drink – more than enough to get you through at least the first game!
The fridge features an adjustable thermostat that keeps your drinks ready on demand whilst achieving an A+ energy rating.
Price: £99.99
Make Your Dad's Day with an Experience of a Lifetime

Whatever your Dad is into, you'll find the perfect gift for him at Buyagift.com
Whatever your Dad's passion is, you'll find a suitable gift at Buyagift.com with a vast array of gifts – if he's an adrenaline junkie why not send him on a Supercar Driving Blast, where he'll be able to choose from the world's most famous supercars? If he's less interested in high-octane thrills and more into good food and drink, you could whisk him off to one of the Michelin awarded restaurants around the country.  With Buyagift.com's magnificent range of Father's Day gifts, it is the perfect place to find the present that shows your Dad his hard work over the year is appreciated, with everything from Skydiving and Segway rallies to VIP stadium tours at his favourite football team.
Sambrook's

one of London's leading independent craft breweries, has a range of traditional and exciting craft beers which you can view below that would be perfect for a Father's Day gift pack. They also do brewery tours and you can buy tickets online.
Father's Day – you know the drill…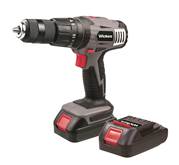 Great Father's Day gifts from Wickes, plus top tips for creating a sizzling barbecue pit for Dad
Whether your dad sees himself as the home handyman or a barbecue buff, Wickes has the perfect gift for any house-proud father, so you can save him from another pair of novelty socks this Father's Day!
In addition to great deals on power tools, Wickes has teamed up with gardening guru Diarmuid Gavin to create a handy how-to guide for building a sizzling barbecue fire pit – the perfect project for the Father's Day weekend so you can surprise dad with a gourmet grill-fest.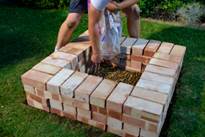 Orion Unveils New Onyx
New Screen-Free Accessory Makes Instant Voice Communication Possible Across Any Distance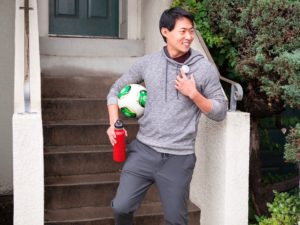 a single-touch wearable accessory that unites people in real-time without the distraction of a phone screen. Onyx is the newest product from Orion, a company that creates communication accessories to bring people together across any distance. The all new Onyx is available for pre-order starting today at Orionlabs.io.
LINKS OF LONDON MEN'S STERLING SILVER CLASSIC OVAL T-BAR CUFFLINKS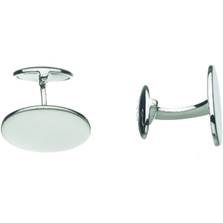 Product Code: 2516.0144
Stockist: WatchShop.com
WatchShop.com Price: £85.00 and free UK delivery
These classic sterling silver cufflinks are the latest evolution of the classic Links of London design. Sleek and round these make the perfect addition to any man's attire.
FRED BENNETT MEN'S STAINLESS STEEL ENAMEL CUFF LINKS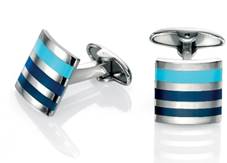 Product Code: V468
Stockist: WatchShop.com
WatchShop.com Price: £35.00 and free UK delivery
Stainless steel cufflinks with contrasting blue enamel details, to give a classic yet modern look. These are an everyday essential to brighten up any look.
CALVIN KLEIN JEWELLERY MEN'S STAINLESS STEEL CUFFLINKS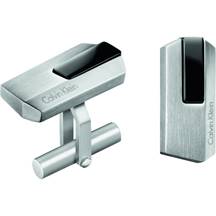 Product Code: KJ4MBC210100
Stockist: WatchShop.com
WatchShop.com Price: £63.00 and free UK delivery
Stainless steel men's cufflinks with the Calvin Klein signature embossing and a brushed finish. Classic in shape, with a black PVC detail to both sides creates a modern and stylish look.
THOMAS SABO MEN'S STERLING SILVER CUFFLINKS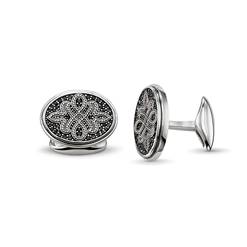 Product Code: MK53-051-11
Stockist: WatchShop.com
WatchShop.com Price: £274.00 and free UK delivery
Sterling silver cufflinks with black zirconia-pave. Featuring a Love Knot design which unites the symbol of fortune from Chinese Feng-Shui with the self-confident attitude of the Rebel at heart.
www.urbancottageindustries.com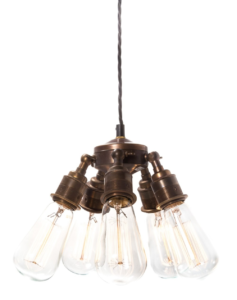 Industrial style lighting which is then delivered to your door within 24 hours, perfect for that last minute gift for the man who has everything!
Family fun for Father's Day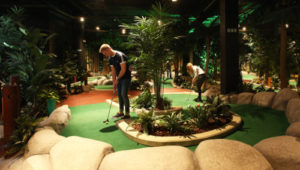 If you're looking for the perfect gift for your dad to enjoy with the whole family this Father's Day, look no further than Treetop Adventure Golf's Jungle VIP gift cards.
For £7.50 you could pay for your dad to play 18 holes on Treetop's Ancient Explorer or Tropical Trail courses, or for £12.50 they can play all 36 holes! A Jungle VIP card for a family of four costs £25, where they can navigate their way through 18 holes of the rainforest and listen out for the barbershop frogs and cheeky toucans, or putt their way past a 60ft long mystic river.
You can find Treetop Adventure Golf on Level P3 of St David's Shopping Centre in Cardiff. For more information and opening times go to www.adventuregolf.com or call 029 2022 6590.
DOOM BAR 5 LITRE MINI KEG
The moreish flavours of Doom Bar always wins over the crowds, so it's a popular choice for parties and BBQs and the perfect gift for Father's Day. Enjoy the taste of our most famous amber ale at its freshest in this perfectly portioned keg that promises to get any gathering going. The Doom Bar 5 Litre Mini Keg is available to purchase from the Sharps website for £24.00.
Singha Beer

Singha, the first beer to be brewed in Thailand by Royal Permission in 1933, is specially brewed using a blend of sweet, earthy and spicy flavours to perfectly complement the spectrum of flavours in Thai cuisine.
Singha, a premium beer (5% ABV) is available in all good supermarkets with a RRP of £2.29 (630ml single bottle), £4.49 (4 x 330ml bottle pack).
Sharps Brewery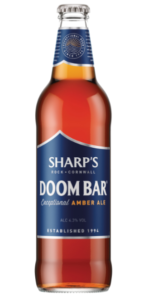 Cornwall based Sharp's Brewery known for their exceptional beers, produced their award winning Amber Ale, Doom Bar. An enticing beer with an aroma of resinous hop, sweet malt and delicate roasted notes.
Beaverbrooks For Father's Day….items that will bring a smile to his face !
Whether he loves sleek and stylish cufflinks, leather bracelets or luxurious watches, there's nothing better than surprising Dad and making him smile this Father's Day.
At Beaverbrooks we have a range of gift ideas to suit all budgets and styles; from everyday essentials that Dad will be proud to wear, to special treats and wow-worthy indulgent timepieces for the special man in your life.
Thank Dad for everything he does for you and make it a day to remember with a gift he'll really appreciate from our edit.
Available to buy in selected stores across the UK and online at Beaverbrooks.co.uk
Steel Leather Brown Double Wrap Bracelet SB3583 £60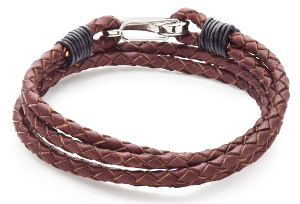 Steel and Black Leather Men's Bracelet SB2349 £50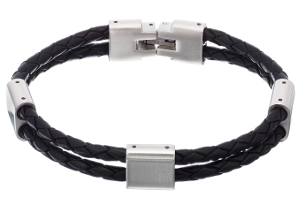 Rotary Skeleton Rose Gold Plated Mechanical Men's Watch MW8589 £230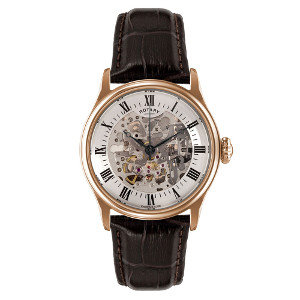 Stainless Steel Cubic Zirconia Cufflinks SL0389 £50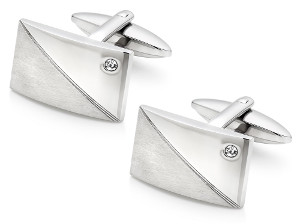 Silver and Mother of Pearl Cufflinks SL0351 £150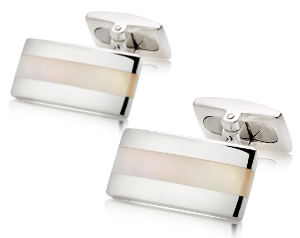 Omega Seamaster Diver 300M Chronometer Men's Watch MX0097 £2,770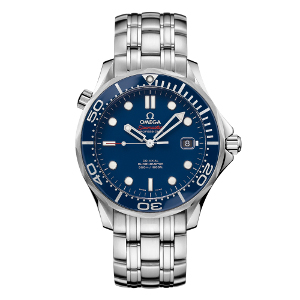 TAG Heuer Carrera Day-Date Automatic Men's Watch MX2642 £2,150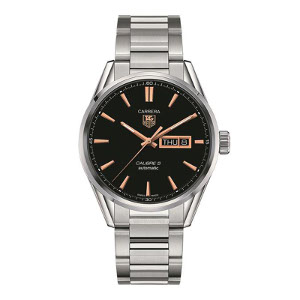 Hugo Boss Men's Watch and Cufflinks Set M100902 £150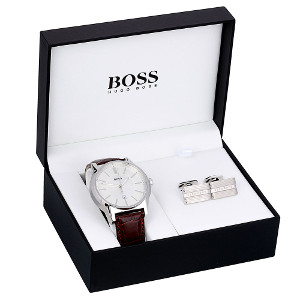 Raymond Weil Toccata Men's Watch MW8441 £625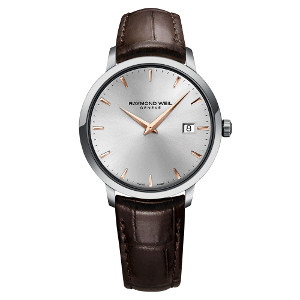 Gucci G-Timeless Men's Watch MX3172 £660
iFit Duo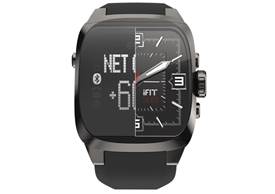 For the fitness-focused dad, featuring a range of products – from wearables to home gym equipment, at a range of prices. This includes the newly launched iFit Duo smartwatch:
Introducing the first of its kind, the iFit Duo is a reversible, double-sided activity watch engineered for business and play. The activity watch features:
Dual face: the iFit Duo suits both a professional and active lifestyle

For the office: A traditional timepiece assembled with expert craftsmanship, the classic dial face showcases a signature, sophisticated style.
For the gym/on-the-go: Flip the watch face over to discover a bright LCD screen displaying real-time activity stats and fitness data including net calories, steps taken and distance covered.

On-screen notifications: Choose which calls and texts are important with discreet, on-screen notifications. iFit will also send you healthy suggestions about when to get up and move (vibration alerts), so users are constantly motivated to stay active.
Auto-activity detection: All workouts and activities will automatically be recorded by the Duo. State-of-the-art technology detects whenever users change activities, whether walking/sleeping/working out, so the stats that count the most are never missed.
Water-resistant: The Duo is water-resistant up to 50 meters, meaning users can take it for a swim and work out in the rain.
The iFit family: With iFit, everything you do is connected. This means that all stats—whether users are running with one of our wearables or working out on a piece of iFit ready fitness equipment—sync up to the same cloud. You can find all of your information, safe and secure, in one convenient place.
RRP from £299, available now at ProFormFitness.co.uk.
Blast Motion: Blast Golf Replay

The world's most accurate and consistent real-time motion capture technology for Driving and Putting
Removable motion sensor analyzes and records putts and full swings for 8 hours, allowing users to quantify progress and share highlights via social networks
Adaptive slow mo gives greater insights into your swing without any video editing (:15 video example)
Paired iOS app performs Smart Video Capture automatically detecting, capturing and personalizing your video highlights with overlaid metrics, creating ready-made sharable videos
First solution to integrate both putting and driving data into a quarter-sized devices
Intelligently detects golf metrics like swing speed (drivers), loft and lie (putters) and it helps golfers identify trends through stats and graphs
Sensor has ability to store strokes when it is out of range from the app
Proprietary sensing technology maintains accuracy within less than one mile per hour
Bluetooth® Smart (Bluetooth® low energy technology) connects the sensor mounted on the driver or putter shaft to your iOS device
Charges in 1.5 hours with included wireless charging base
Blast Golf app is designed for iPhone 6/6+, iPhone 5, iPad 3 / iPad Mini 2 and iPod Touch 5th generation or newer as well as Samsung Galaxy S5 and S6, LG G3, Motorola Moto X (2nd Gen.)
Available at: BlastMotion.com, bestbuy.com, sportsauthority.com
Price:  $149.95
Website: www.blastmotion.com
Blast Motion: Easton Power Sensor

The world's most accurate and consistent motion-capture technology for batting 
Removable motion sensor analyzes and records swing data for 8 hours, allowing users to quantify progress and share highlights via social networks
Adaptive slow mo gives greater insights into your swing without any video editing (:15 video example)
Paired app performs Smart Video Capture automatically detecting, capturing and personalizing your video highlights with overlaid metrics, creating ready-made sharable videos
Intelligently detects metrics like swing speed, power, timing and direction and helps players identify trends through stats and graphs
Sensor has ability to store swings when it is out of range from the ap
Proprietary sensing technology maintains accuracy within less than one mile per hour
Bluetooth® Smart (Bluetooth® low energy technology) connects the sensor mounted on the bat to your iOS or Android device
Charges in 1.5 hours with included wireless charging base
Easton Power Sensor app is designed for iPhone 6/6+, iPhone 5, iPad 3 / iPad Mini 2 and iPod Touch 5th generation or newer as well as the Samsung Galaxy S5 and S6, LG G3 and Motorola Moto X
Available at: BlastMotion.com, bestbuy.com, sportsauthority.com, Easton.com
Price:  $149.95
Website: www.blastmotion.com
Blast Motion: Blast Basketball Replay

The world's most accurate and consistent motion-capture technology for basketball 
Removable motion sensor analyzes and records court performance data for 8 hours, allowing users to quantify progress and share highlights via social networks
Adaptive slow mo gives greater insights into your swing without any video editing (:15 video example)
Paired iOS app performs Smart Video Capture automatically detecting, capturing and personalizing your video highlights with overlaid metrics, creating ready-made sharable videos
Intelligently detects metrics like height, speed, rotation, and it helps identify trends through stats and graphs
Sensor has ability to store shot data when it is out of range from the app
Proprietary sensing technology maintains accuracy within less than one mile per hour
Bluetooth® Smart (Bluetooth® low energy technology) connects the sensor mounted on your waistband to your iOS device
Charges in 1.5 hours with included wireless charging base
Blast Basketball app is designed for iPhone 6/6+, iPhone 5, iPad 3 / iPad Mini 2 and iPod Touch 5th generation or new
Available at: BlastMotion.com, bestbuy.com, sportsauthority.com
Price:  $149.95
Website: www.blastmotion.com
Fizzics

World's first personal beer system that delivers expertly poured draught beer
Revolutionary, portable beer system delivers a draft quality experience from any store-bought, off-the-shelf beer
Employs high-frequency sound waves and oscillation to pour a dense, long-lasting head, resulting in a rich, creamy foam that enhances the texture, aroma and flavor of beer
First beer dispensing system that provides users complete control, allowing them to choose their favorite level of foam for each beer
Compatible with all standard size cans and bottles  including "Bombers" (22-oz bottle package format) and cans from 16-oz "Tall Boys" to 32-oz "Man Cans" or 64-oz growlers, and requires no expensive consumable or proprietary keg or accessories
Lightweight and durable for maximum portability at a mere 3.5 pounds
Enhances flavor of all beer styles, including IPA's, Hefeweizens, Pilsners, Brown Ales, Lagers, Stouts, Porters, etc.
Anti-microbial drip mat and system canister separate for easy cleaning
Powered by (4) AA batteries
Available at: Target.com, Fizzics.com and Brookstone.com
Price: $169
Website:  www.fizzics.com
House of Marley: Rebel BT

Over-ear comfort Bluetooth® headphones with minimalist design and unmatched acoustics at an affordable price
Equipped with Bluetooth 4 to sync with your favorite Bluetooth devices
A2DP stereo audio and powerful 40mm drivers
Wireless controls on right ear-cup with integrated microphone
Includes removable cable with mic and single button remote
Rechargeable lithium-ion battery provides up to 8hrs of continuous play
Luxe padding and a Regrind™ silicone rubber headband made of recycled materials for ultimate comfort and grip
Housings molded with blended materials primarily based on bio-mass and eco-plastics
Available in Black, Grey and Navy
Available at: www.thehouseofmarley.com
Price: $69.99
Website: www.thehouseofmarley.com
KingsBottle: Wine Coolers
Artfully-designed, scientifically-engineered cooling systems for wine lovers
Beautiful hard wood shelves are strong and warp resistant, even under heavy loads and warp resistant
Shelving is optimized for maximum bottle capacity and designed with standard Bordeaux, Pinot Noir, Riesling, and Champagne/sparkling wine bottles in mind
Steel ball-bearing rollers to ensure effortless placement and extraction of bottles regardless of weight
Digital Thermostatic Control gives user precise temperature control
Features state-of-the-art fan circulated air-cooling system that blows and distributes air throughout the cabinet to ensure temperature uniformity in the entire cooler
Long-lasting and whisper-quiet compressor provides vibration free cooling
UV double layered coated glass to protect wine from both incandescent and fluorescent light sources
Energy-efficient blue LED lighting system for a modern and clean aesthetic
Front venting system for built-in mounting
Lock with a spare key to protect your stock
Available in stainless steel trim (with reversible door/handle) or full glass door to match any style
Includes 10-foot power cord
Single Zone
1)Keeps one temperature consistent throughout the entire system
2)Adjustable temperature range: 41-64°F (5-18°C )
3) Available sizes:
50W (holds 46 wine bottles, 1 display shelf), 100W (holds 98 wine bottles, 2 display shelves), 170W (holds 131 wine bottles, 3 display shelves)
Dual Zone
1)Dual-zone design to accommodates two different serving temperatures to store both reds and whites at their ideal temperatures
2)Adjustable temperature range: upper zone 41-60°F(5-15°C); lower zone 45-64°F (7-18°C)
3)Available sizes: 50D (holds 46 wine bottles, 1 display shelf), 100D (holds 106 wine bottles), 170D (holds 164 wine bottles)
Available at: KingsBottle.com and national retailers
Price: Starting at $1,095
Website: www.KingsBottle.com

BioCare Systems, Inc.: LumiWave

The first medical grade infrared-powered pain relief device available at an affordable price, FDA cleared for over-the-counter purchase by all
Delivers immediate, temporary pain relief with topical use for 20 minutes, twice a day
Patented LED infrared technology locally heats and stimulates circulation in joints and other deep-tissue areas of the body affected by pain
Promotes long-term regeneration and natural healing, something that Cortisone injections and other forms of pain management cannot accomplish
Does not have the negative side effects of other pain management options and is more affordable than other long-term pain management options
Optimal power emission rate, light source wavelength and dosage duration make the device extremely safe and painless
Lightweight and durable polycarbonate construction make the device comfortable, highly portable and easy to use
Used by physical therapists, orthopedists, chiropractors, dentists, dermatologists, rheumatologists and other specialists to treat inflamed tissue and promote natural healing
Used by professional and collegiate athletes and athletes at the Beijing, London, Vancouver and Sochi Games
Manufactured in the USA by Colorado-based majority woman owned biotech company dedicated to making people better, faster
Available in an original 200 LED version that contains four pods of 50 LEDs each and a double 400 LED version that contains eight pods of 50 LEDs each to cover more area
Available at: www.LumiWave.com
Price: $299 single version; $449 double version
Website: www.LumiWave.com
Orbitkey: Active Elastomer Collection

Sleek and sporty key organizer eliminates noise of rattling keys
Keeps a cluster of keys organized and secured with an award winning custom-designed locking mechanism
Features an award winning custom-designed locking mechanism to secure keys
Soft materials envelop keys to protect belongings from scratche
Keys can be arranged according to preference
Holds up to 7 keys or tools, including optional bottle openers and USB drives
Features a D-Ring attachment to carry larger car keys
Made from individually precision-machined aluminum and TPU Elastomer (rubber)
Recipient of the Good Design® Award in 2015
Available in 5 colors: Aqua, Black, Gray, Green, and Pink
Available at: Orbitkey.com
Price: $29.95 / Bottle Opener $7.50 / 8GB USB $19.95 / 32GB USB $34.95 / Extra Band $14.95
Website: www.orbitkey.com
WHOOSH!: Screen Shine

Non-toxic screen cleaner that removes germs and bacteria and resists fingerprints
Antimicrobial microfiber cloth and liquid solution work in tandem to remove bacteria, oils and smudges
Unique formula leaves a nano-coating that repels dust, smudges and fingerprints to keep the screen looking new
Formula is non-toxic and does not contain alcohol or ammonia making it odorless and eco-friendly
Safe for all screens
Available in .3 oz, 1oz and 3.7 oz
Available at: whoosh.com
Price: $7, $10, $20
Website: www.whoosh.com
NEW BOOK:

"Life's Too Short to Dance with Ugly Women"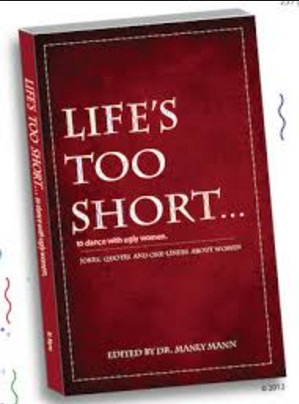 A Man's Joke Book. NOT SOLD TO WOMEN
Sayings, quotes and one liners about — Women.
Mink Coat: Something you give to your wife to keep her warm… or quiet.
· Diamonds – the hardest substance known to man, especially to get back.
· When women get divorced they all ask for custody of the money.
· She may not marry you for your money — but she may not know any other way to get it.
· Adolescence – when a girl's voice changes from no to yes!
See more at: 

http://jeffreydobkin.com/lifes-too-short-to-dance-with-ugly-women/
-Say 'thanks dad' with a cheeky brew from teapigs this father's day-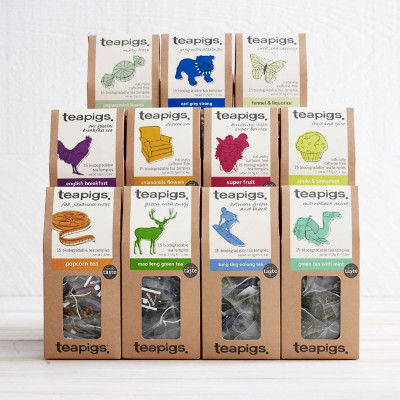 We all know that dad's love tea, and teapigs are here to save the (father's) day! Whether your dad is a classic, mad or cool (the rarest of all), we've got a cheeky bundle of tea to suit.
Big Old Cheeky
The name says it all really – perfect for all dads, this bundle is bursting with five of our classic and most popular blends. Great value, and the extra big packs mean he won't run out anytime soon. Lots of tea = happy dad.
Contents: extra strong earl grey, everyday brew, mao feng green tea, chamomile flowers and peppermint leaves. £44.99 www.teapigs.co.uk
The Basic Cheeky
Our basic cheeky bundle is perfectly suited to dad – they are simple creatures after all. These must have teas are exactly what he needs in his life; from the classic Everyday Brew to our Earl Grey Strong – earl grey but with a wallop – you can't go wrong!
Contents: everyday brew, earl grey strong, mao feng green tea, peppermint leaves, chamomile flowers. £16.99 www.teapigs.co.uk
The Great Taste Cheeky
Award winning teas for an award winning dad! This bundle is made up of eleven cream of the crop teas that won this year's Great Taste Awards. This is a great choice for dad's who like a bit of variety – it is the spice of life afterall!
Contents; peppermint leaves, mao feng green tea, earl grey strong, super fruit, fennel and liquorice, green tea with mint, everyday brew, popcorn, apple and cinnamon, chamomile flowers, tung ting oolong.
£39.99 www.teapigs.co.uk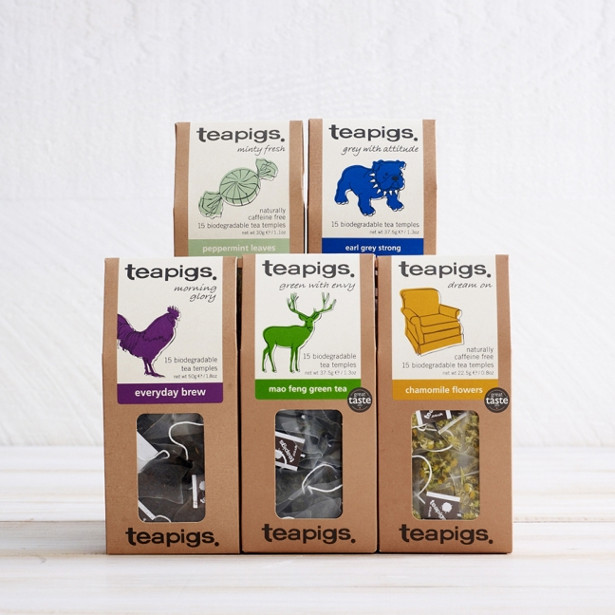 THE BBC GOOD FOOD SHOW SUMMER
16th – 19th June 2016
FATHER'S IS SPECIAL & THE VERY SPECIAL COLLECTION OF WONDERFUL ITEMS BELOW IS SURE TO MAKE HIM SMILE WITH DELIGHT
DEBBIE & ANDREW'S – STAND F685
Sweet Chilli Sausage – RRP £3.25 / 2 for £6 / 4 for £10
The latest new product from debbie&andrew's, this sausage brings a taste of the exotic to pep up the finest of British Pork. Look out for the spicy hint of heat delivered by chipotle chilli's and juicy red bell peppers, which are perfectly balanced by a drop of blossom honey and a sprinkling of Demerara sugar. It all combines to make the juicy pork even more mouth-watering. Cook on the bbq and serve it with a peppery salad and doorsteps of warm crusty bread!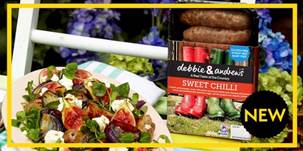 About the company:
Established in 1999 by the original Debbie and Andrew, in just over 16 years, their sausages have grown from the farmhouse table to a nationwide family favourite. Now produced by renowned sausage specialists, W.A. Turner, their passion for their products is as intense now as it was when the brand first started. They have a 150 year history in sausage making and are committed to delivering great tasting sausages, simply made to give a real taste of the country.

Kin Knives – Stand F30
Haru Santoku Knife – RRP £155.00
The Haru range is a stunning collection of folded steel knives made in Seki. This medium sized multi-layered preparation knife is the perfect 'all-rounder'. The Santoku is the Japanese multi-purpose knife and is suitable for vegetables, boneless meats, fish and herbs.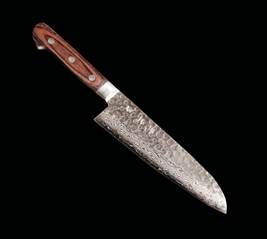 About the company:
In 1994 Tony Murland visited Japan to source quality Japanese woodworking tools, on the trip he saw some amazing kitchen knives that he had no idea existed. Beautifully balanced knives with layered steel blades, elegant handles with a handmade construction. Having a healthy interest in cooking, Tony brought some of these knives back to the UK and the rest is history. Since then Tony and his daughters, Harriet and Rebecca, have built Kin Knives into one of the most famous brands of Kitchen Knives, associated with quality and individualism. The Kin Knives range is a collection of products from small manufacturers and in some cases individual crafts men who in return for being included within the Kin brand have offered Kin Knives exclusivity of their product.
THE SPANISH HAMPER – F202
Gourmet Pack 8 includes a bottle of Rioja, Spicy Chorizo, Manchego Cheese and 1 tub of spreadable Mallorca Chorizo – RRP £30.00.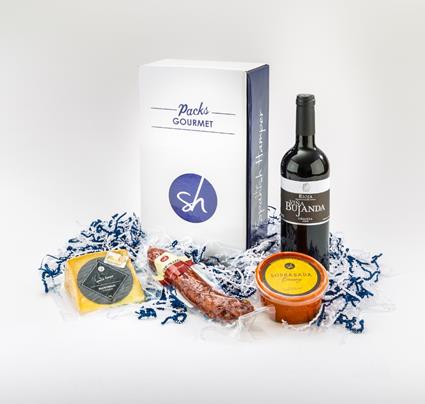 About the company: Guillermo Sanchez, a native of Madrid, moved to the UK to embark on his adventure and dream of bringing the finest Spanish artisan food and wines to your table.
With his extensive knowledge on the field of Spanish Cuisine you are assured of the quality & origin of these products, guaranteeing authenticity to each and every one of The Spanish Hamper delicacies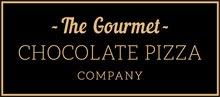 The Gourmet Chocolate Pizza Company – STAND F490
Charming Charlie Chocolate Pizza – RRP £10.99
Treat your Dad to one of these special Charming Charlie chocolate pizzas this Father's Day. Delicious solid Belgian milk chocolate base with milk chocolate curls, dark chocolate and white chocolate coated crispy riceball, rainbow drops, bowler hat and bow tie. All handmade in Nottingham.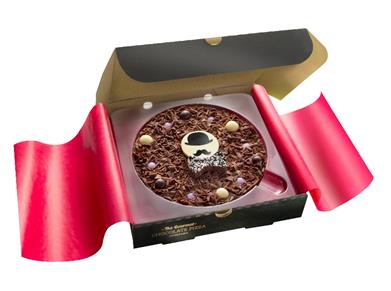 About the company: These Gourmet Chocolate Pizzas are made from the highest quality ingredients including luxury Belgian dark, milk and white chocolate. Gourmet chocolate pizzas make the perfect luxury gifts for him or her, for a birthday or anniversary and for other special occasions.
About BBC Good Food Show Summer
The BBC Good Food Show Summer, sponsored by Lexus, returns to the NEC Birmingham this June, promising to be one of the summer's tastiest days out and a great way to spend a day with food loving friends and family. With many of the nation's favourite chefs and celebrities; a wide range of local and regional artisan producers and everyone's favourite big name brands, there's something for everyone.
As well as having the opportunity to watch some of the UK's most famous chefs, including James Martin, Mary Berry, Tom Kerridge and Paul Hollywood, create delicious seasonal dishes live on stage; visitors to the Show can stock up on all the treats and tipples needed to see them through the summer. Not only is the Show a great family day out, it also falls during Father's Day meaning visitors will also have the opportunity to treat their fathers ahead of and on Father's Day. Below are a selection of gifts perfect for those dads who appreciate products of the highest quality and have a passion for food!