Father's Day GIFT GUIDE 9 2016 Dad is so special and valued within this community, make this Father's Day 2016 Just right!
Father's Day is an opportunity to show love and appreciation for Dad, gifting him this Father's Day with items that contribute to his sophistication, his professionalism, his enjoyment of life and shows him that we really appreciate all that work & love! Enjoy!
The Ultimate Father's Day Gifts from Christopher Ward

Treat your dad this father's day with a stunning timepiece from British watch brand Christopher Ward.
Christopher Ward was established in 2004 by three friends – Mike France, Chris Ward and Peter Ellis. Whilst sat on Chris' boat on the River Thames, together they came up with the idea for a luxury watch brand that had one simple aim; to put premium, Swiss made timepieces within the reach of everyone. Since then the brand has stayed true to its roots and has continually offered a wide selection of beautifully made timepieces for every occasion, including dress, dive, motorsport and aviation lines.
Just in time for Father's Day, the brand has launched two new lines, the C65 Trident Vintage and the C65 Trident Mark II. The standout piece for us is the C65 Trident Vintage which uses retro design features combined with expert modern craftsmanship to create a timepiece that is beautifully unique. So go on, make your dad's day and give a gift that is truly special.
Father's day gift guide by Hawkins Bazaar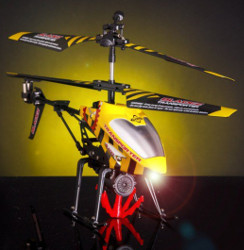 WINCH TRANSPORTER HELICOPTER
Great gift for a dad who loves to play with gadgets.
Pick up and drop off cargo in the coolest way possible – with your own RC helicopter! This 3 channel flying machine is a gyro-stabilised master in the air, but also features an electronic winch that raises and lowers a plastic hook. Fly over the cargo basket and grab it with some careful manoeuvring, then hoist it up into the air and drop it off across the room! It might take a bit of practice, but nothing feels quite as satisfying as making a successful pick up and drop off with the winch that operates from the bottom of this helicopter. You can find this and other RC Helicopters in Hawkins Bazaar online store.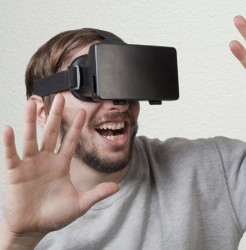 IMMERSE VIRTUAL REALITY HEADSET
Probably the trendiest gadget this season is digital VR headset. The future of virtual reality is here and powered by that thing in your pocket (your smartphone, not a crumpled tissue). Simply download a VR app onto your smartphone (there are lots free and inexpensive apps to choose from on the Appstore and Google Playstore), then slot your device into the adjustable cradle and shut the headset. Use the straps to secure it in place, then sit back and enjoy the virtual experience.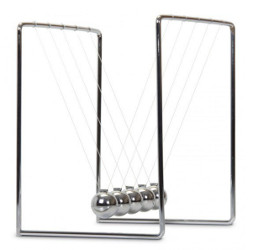 LARGE NEWTONS CRADLE
For the office dad! No matter where your dad works, home or away, this is a great desk decoration! There's something hypnotic about the consistent click-clack of a Newton's Cradle. Swing a metal bead from one end and it will hit the chain, sending its energy through the other balls to set a bead on the other end swinging in a delayed mirror-like fashion. From a scientific point of view it perfectly demonstrates conservation of momentum and energy. From our point of view, it's probably the coolest and most addictive desk toy ever. This extra-large version just makes it even more fun!

HORNBY TRAINS
Railway sets have been a favourite of many generations, with both young and old still enjoying them today. That's why Hornby trains and accessories, is a great father's day gift! Every hobbyist will be glad to get a set of original Hornby trains, you can find them in in Hawkins Bazaar or hobby stores near you.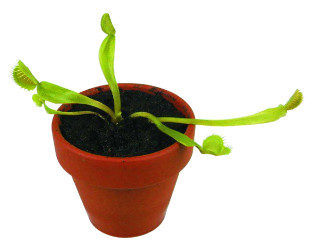 GROW YOUR OWN VENUS FLY TRAP
A complete kit to grow your own Venus Fly Trap from seed. A fascinating plant, which is a great educational decoration. Once your Venus fly trap grows feed it with small earthworms, dry fish food and live small animals, like bloodworms and mealworms
Because life's too serious…
Company Overview
Hawkin's Bazaar offers a unique and extensive range of unusual toys, gifts, gadgets and curiosities. We are not just another toy-shop, or indeed just another mail-order company.
Baby Art.. Live Love Remember…. Creating souvenirs with style and affection

Creating souvenirs with style and affection
A love story…
What parents, full of wonder, could fail to admire the beauty and perfection of their baby's cute little feet and hands?
So began the story of BABY ART, with the love story of a father for his daughter, who wanted to share his wonder and joy with his nearest and dearest. The idea of a personal gift took the shape of a moulded product suitable for babies and toddlers. Then came a brand which offers an original range of birth gifts for personalising and creative baby souvenirs.
Very personal, unique birth gift ideas, to give or keep for yourself, to keep an indelible memory of Baby's early months.
Baby Art is also a precious creative time; a time of pleasure and emotions to share with Baby. From it will come a unique souvenir, which will be cherished for years and 20 years later will still stir the emotions…
My Baby Sculpture Wooden Frame is a beautiful way to capture the print of baby's tiny hand and foot to feature alongside a precious moment shared between parent and child giving you memories to cherish forever. Available from Amazon, RRP £20.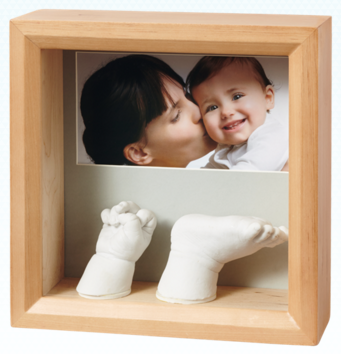 · My Little Steps is a special way to capture the unique print of baby's tiny feet in a framed plaster sculpture that can be customised. 100% safe for baby and easy to do with no baking required – it takes 10 to 15 minutes to create the perfect print. Available from Amazon, RRP £18.90.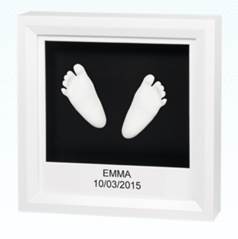 · My Baby Touch Frame is a lovely keepsake to remind dads of the precious moments spent with their little ones. The frame can be customised with a mould of baby's tiny hand or foot and only takes 2 minutes to create this timeless, treasured gift. Available from Amazon, RRP £20.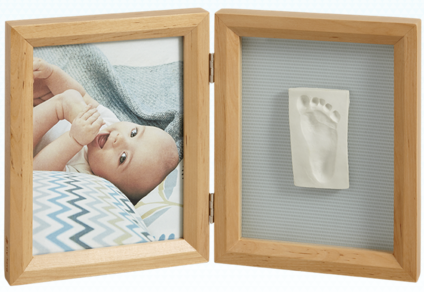 · My First Year Frame showcases all the special moments shared with your little one over their first 12 precious months. Create a special gift that includes 12 individual images, marking those special milestones; further customise with a print of baby's hand or foot, if you'd like. Available from Amazon, RRP £25.

More on >> www.baby-art.com
Swanky interiors have the perfect gifts for the dad who has everything
Jonathan Charles Retro Red Office Chair, £1,460  – www.swankyinteriors.co.uk
A really unique father's day gift. A perfect combination of sharp office style and stylish dining chair.
Features red leather upholstery and wood veneers on the metal frame.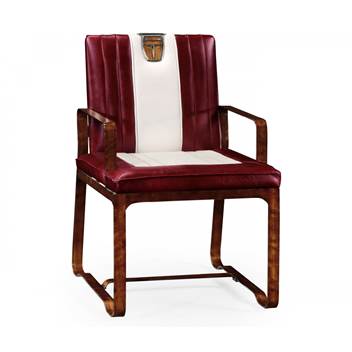 Jonathan Charles Art Deco Leather Chest, £2,501 – www.swankyinteriors.co.uk
Luxurious Jonathan Charles Art Deco Chest with faux Macassar ebony veneers and anthracite tinted faux shagreen features 4 drawers with streamlined nickel handles. This stylish narrow, oval Vintage Style Chest of drawers would make an excellent addition to any office.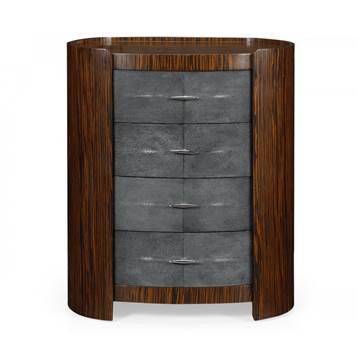 More on >> www.swankyinteriors.co.uk
Mafia Bags: Handmade and 100% unique bags made from recycled sails

Following huge success in America and Japan, Mafia Bags is set to launch in the UK, creating unique designer backpacks, duffel bags and tote bags, all handmade from upcycled kitesurf, windsurf and boat sails.

Sails are built to resist wind and water exposure and perform in the most extreme weather conditions. Such strength and weightlessness make these materials perfect to be recycled into bags, with each carrying a unique spirit of adventure that comes from having sailed the seas. Sails that would otherwise have gone into landfill are given a second life, giving customers the opportunity to own a bag that is both stylish and practical while doing something positive for the environment.
One-of-a-kind accessories:
Each Mafia Bag is carefully handmade in California, with such commitment to quality and craftsmanship that they come with a lifetime warranty. The Mafia Bag range includes backpacks, duffel bags, tote bags, wallets and iPad cases, but because every item is made from upcycled sailcloth, no two bags are the same.
The champion kite-surfer, the industrial engineer and the successful Kickstarter campaign:
Founded in Argentina in 2012, Mafia Bags started life when professional kite-surfer Marcos Mafia and his industrial engineer sister Paz began taking sails from old kitesurfs, windsurfs and boats to repurpose them as bags and accessories. They quickly realised the potential of their idea and after selling online from Argentina, successfully raised more than $25,000 through crowdfunding in 2014 to set-up premises in San Francisco. Since then their growth has been explosive, retailing across North America, Japan and now launching into the UK and Europe.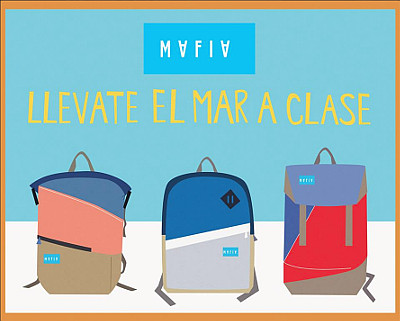 Armadillo's performance Merino base layers
First designed to improve the operational effectiveness of elite professionals, Armadillo's advanced base layers deliver superior levels of comfort and performance in extreme environments. From NASA astronauts on board the ISS wearing Armadillo 'Space Layers' to the North Pole Marathon, Armadillo's technical range of tops, bottoms, socks and accessories has been tested to the extreme by explorers, mountaineers and adventurers. 
Swing into shape with a Circus training programme
www.nationalcircus.org.uk
Fight off the flab with a training course at the National Centre for Circus Arts in 2016. Proven to improve circulation, physical strength and confidence, there are several reasons why circus has become a popular way of staying in shape over the last year.
Celebrity fans Sadie Frost, Jason Gardiner and Lucy Mecklenburgh have all been put through their paces at the National Centre, the UK's leading circus organisation, which offers classes to individuals, couples (including parents and children) or groups.
For more information see >> www.mafiabags.com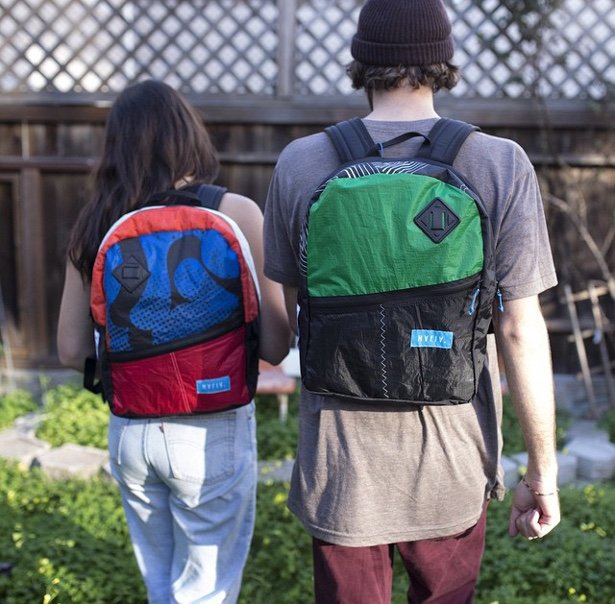 Get Active with Monster iSport Superslims, SuperStar BackFloat & Cristiano Ronaldo ROC Sport Black Platinum Wireless Headphones
iSport Superslim In-Ear Bluetooth Headphones (£129.95)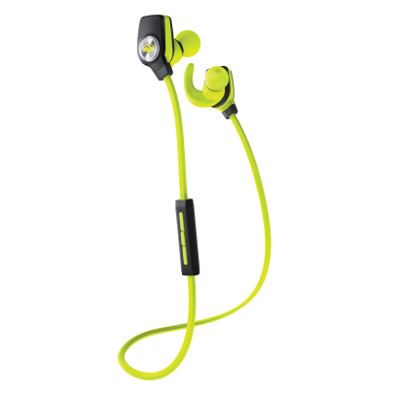 Monster's SuperSlim wireless Bluetooth® sport headphones have the adrenaline-charged performance, punch, and power of Pure Monster Sound®, plus a low profile that's comfy even under goggles or helmets.  The sweat-proof Wireless Bluetooth In Ear Headphones that offer the clarity, dynamics, punch, and power of Pure Monster Sound®.  Minus the wires. Five hours of music gets you pumped, and up to 50 feet from your device.  Now, you can listen to the music that gets you pumped with sports earphones that don't require you to lug around your smartphone. Be free. Be active. Be strong.
Monster SuperStar BackFloat Bluetooth Speaker (£119.95)
This high-performance portable Bluetooth speaker floats and plays on water. This rugged sound source features a durable silicone shock proof shell and is designed to deliver the acclaimed Pure Monster Sound® during year-round all weather outdoor use – on ski slopes and beaches, at the pool, in the shower, or while surfing or kayaking. This speaker perfect for a music lover with an active lifestyle. Available in black, neon blue or neon green.
Cristiano Ronaldo ROC Sport Black Platinum by Monster Over-Ear Headphones (£299.95)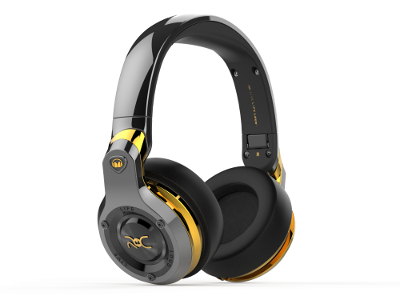 This pair of wireless Bluetooth® over-ear headphones from Cristiano Ronaldo's ROC Sport by Monster range is perfect for any stylish jet-setter.  The noise isolation and plush ear cushions offer total comfort for long travel and the detailed bass and Pure Monster Sound® makes listening even more enjoyable.
More on >> www.monsterproducts.com
Robomow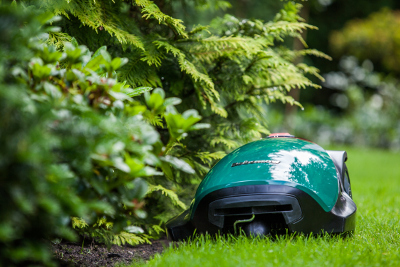 Once installed, Robomow cuts your lawn twice a week with no further input from yourself. Dad can spend the time he saves with his family, enjoying his favourite sport or just relaxing on the sofa.
GARDENING GIFTS FOR GREEN-FINGERED DADS!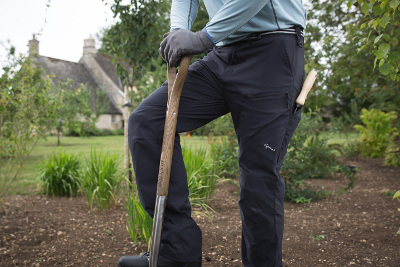 If your dad is a passionate hard working gardener, treat him to something extra special on Father's Day with a gift that has been specifically designed with him in mind!
The All-Weather Gardening Trousers for men by Genus, the world's only brand of specialist high-performance clothing for keen gardeners, ticks all the boxes.
These exceptional trousers provide unparalleled performance, style and comfort for a hard day in the garden and are packed with features including adjustable, breathable damp-proof kneepads for impact and water resistance; a discretely integrated damp proof seat panel; stab-resistant pockets for secateurs and knives; and a raised waist band for back protection.
NEW!!! Pilot Flying J  electronics, travel accessories, and more for the dad who is constantly on the move!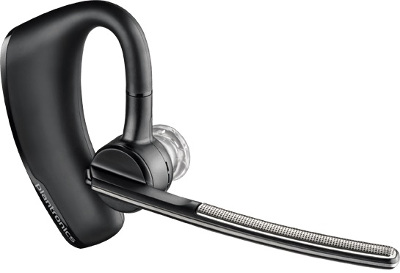 This season, Pilot Flying J, the largest operator of travel centers in North America, is an ideal – and unexpected – destination for shoppers searching for deals on electronics, travel accessories, and more for the dad who is constantly moving. Let Dad fall in love with the world's smartest headset. The Plantronics Voyager Legend Bluetooth Wireless Headset. This one-of-a-kind device enables smart call routing, uses precision audio, call announce and voice commands, with up to 7 hours talk time and 11 days standby time. The Plantronics Voyager Legend Bluetooth Wireless Headset w/ Charging Case is sold for $129.99, after the $30 Mail in rebate $99.99.
AQUAVAULT, FLEXSAFE, WATERPROOF PHONE FLOAT CASE, PACKABLE BEACH PAILS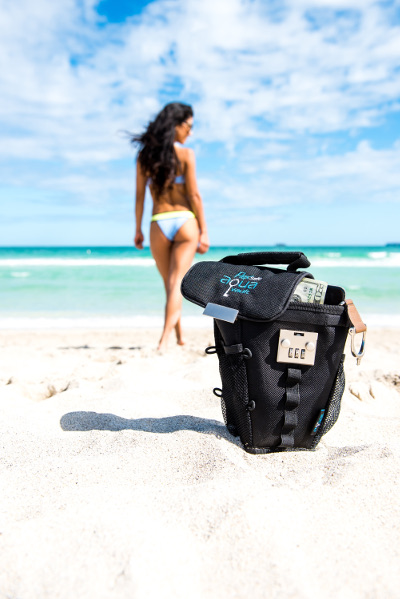 The AquaVault FlexSafe is a new portable safe that gives you a secure place to store your "stuff" almost anywhere.   Our flagship hard version has amazing customer reviews.  We also just released a new soft version for the winter travel season made of slash resistant materials that easily packs so you can bring it with you on vacation anywhere you go.  The product allows you to comfortably travel with your "stuff" knowing its out of reach from potential thieves!  It works great on:
Beach Chairs
Strollers  <——————–Works Great on Strollers Anywhere
Boats
Golf Carts
Camp Bunks
Dorm Room Furniture
Closet Rods
Gym/ Fitness Center
Wheelchairs
Plus More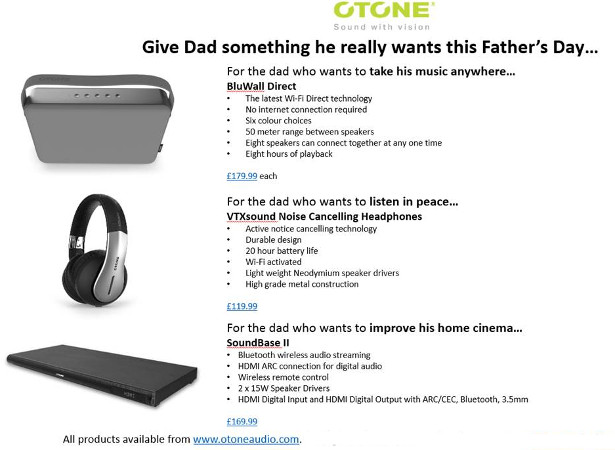 Clogau
Clogau has just released a new collection of men's tungsten rings, each including a piece of rare Welsh gold from the Snowdonia mountains. Priced at £199, these rings are a perfect masculine alternative to an everyday eternity ring. You can see a snapshot below.
Citizen watch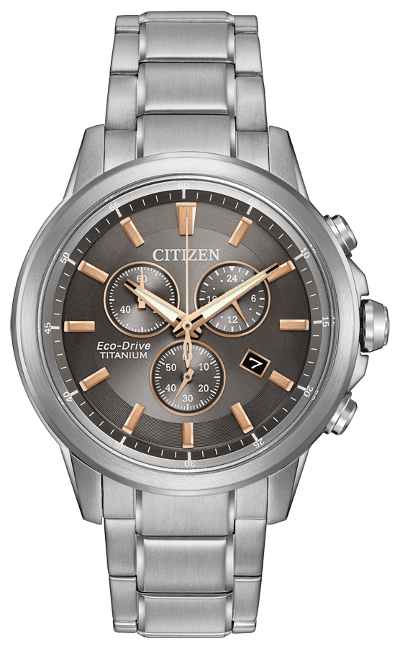 For dapper dads Blazer & Brogues from slaters menswear
23 Stores across the UK and online >> www.slaters.co.uk
Opened in 1973

Slaters Menswear, tailoring the highest quality mens suits since 1973. Shop online at www.slaters.co.uk or in store at one of our 23 stores nationwide.
At Slaters we pride ourselves in the personal service and choice that we offer to our customers. At the heart of what we do is an ethos that consistently places our customers needs first.
Slaters was started in 1973 by the late Ralph Slater, as a menswear only retailer and we've since launched our Formal Hire range in 2004. We're passionate about the shopping experience that we provide to our customer both in store and online. From shirts and suits to highlandwear and formalwear, all of our clothes are made according to exacting standards for quality and come in a wide variety of colours and styles.
Still run by the Slater family, we are proud to have 23 stores nationwide each with it's own team of tailors and seamstresses offering a free alterations service to all of our customers, alongside our fantastic online store. We offer a unique service to customers in that we have highly trained staff who are not paid commission. Their job is to make sure you get exactly what you want with the minimum of fuss.
Everything for Men from Suits and shoes to accessories and casual wear.
Formal hire range including Kilts and Suit hire.
Corporate collection also available for businesses.
Rock Rose Gin
www.dunnetbaydistillers.co.uk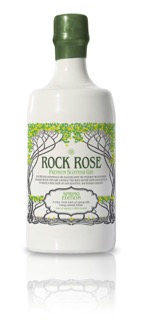 It comes from the wilderness of the far North of Scotland (Caithness) where the botanicals are hand foraged on the cliffs and forest to create a truly unique gin
It gets its name from the distillery's first botanical forage along the cliffs of Caithness, where they discovered the Rhodiola rosea (a rose in the rocks) and the gin uses this 'Rock Rose' and a blend of local and traditional botanicals to create a unique taste from the Highlands of Scotland
This 'Rock Rose' was once pillaged by the Vikings who thought it would give them extra strength and if taken daily would make them live to 200 years old!
The gin is hand-distilled slowly and carefully by a husband and wife team and was three years in the making
It was recently named in the Top 50 Food and Drink products in Britain by Great Taste Awards – the only gin on the list
WELCOMING WINGMAN TO TESCO
Exclusive hair and body wash range launches in support of Help for Heroes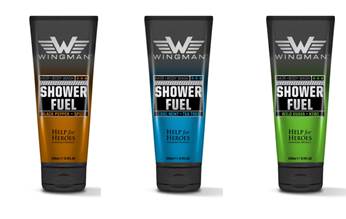 RRP: £2.40*
Invigorate your morning with new Wingman Shower Fuel – the dual purpose hair and body wash range launched exclusively at Tesco.  Available in three adventurous fragrances – Wild Guava and Kiwi, Black Pepper and Spice and Cool Mint and Tea Tree – the new collection is guaranteed to awaken your senses and refresh your skin.
Designed with lifestyle and performance in mind, this revitalising range of shower gels can be used to cleanse both the body and hair and will leave you feeling energised with every use.
The only men's grooming brand officially endorsed by Help For Heroes, Wingman will donate 5p to the charity for every bottle sold at Tesco. All donations will help support our wounded servicemen, women and their families.  Available in 600 stores nationwide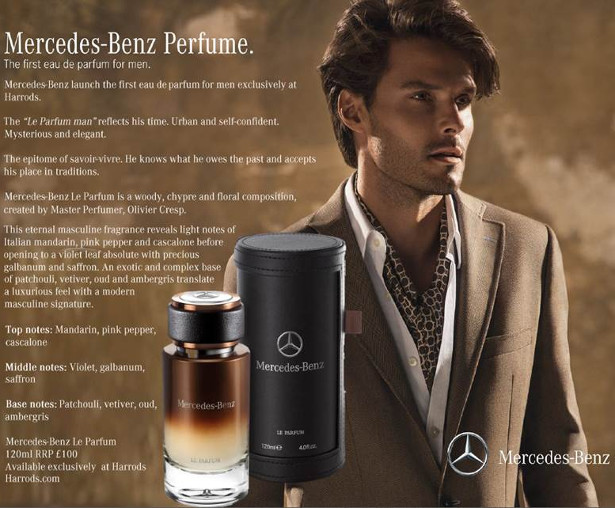 The Father's Day Drinks Cabinet
Delve into our Father's Day drinks cabinet and pick out the perfect gift for your Dad. From an Orkney classic malt to a luxury Islay whisky, there's a dram for every Dad……
The Macallan Gold

With vanilla and dark chocolate on the nose and citrus, ginger and cinnamon on the palate, the first expression in the 1824 Series is truly a special way to treat your Dad this Father's Day. The Macallan Gold is available in multiple retailers including Tesco, Asda, Morrisons, Sainsbury's and Waitrose (RRP £35). www.themacallan.co.uk
The Macallan Amber
The Macallan Amber makes the perfect gift for those looking to treat their Dad to something luxurious this Father's Day. A smooth dram offering hints of toffee apple and cinnamon flavours, it showcases the single malt's natural colour; the perfect dram to toast your Dad this Father's Day. The Macallan Amber is available at specialist whisky retailers including The Whisky Shop (RRP £48.95). www.themacallan.co.uk
Highland Park 12 Year Old
Highland Park 12 Year Old is the ideal malt for Dads who are fans of flavour with a honey   sweetness, followed by fruity notes with a hint of gentle smoke. Highland Park 12 Year Old is available at multiple retailers including Tesco, Waitrose, Sainsbury's, Asda, Morrisons and Co-op (RRP £35). www.highlandpark.co.uk
Highland Park Dark Origins
The latest edition to Highland Park's core range, Dark Origins offers a naturally dark, rich flavour with sherried spice, a chocolate twist and the signature sweet smoke that fans of the Orcadian elixir have come to know and love. Highland Park Dark Origins is available in multiple retailers including Waitrose and www.thewhiskyexchange.com (RRP £65). www.highlandpark.co.uk
Laphroaig Select
Laphroaig Select is the ideal gift for Dads who are fans of the unique peaty character offered in any of Laphroaig's signature expressions. The latest addition to the portfolio, Laphroaig Select offers a deep, smoky taste yet surprises the palate with a gentle sweetness. Laphroaig Select is available in multiple retailers including Morrisons, www.thewhiskyexchange.com and www.masterofmalt.com    (RRP £34.99). www.laphroaig.com
 Bowmore Small Batch
Bowmore Small Batch is exclusively matured in first and second fill ex-bourbon casks, then blissfully married together, exhibiting the best qualities of both. This combination of sweetness, subtle spices and peaty smokiness leads to a more intense peated experience.  Bowmore Small Batch is available in multiple retailers including Sainsbury's and Tesco (RRP £33). www.bowmore.com
Bowmore 15 Years Old Darkest
Matured in an inspired combination of both bourbon and sherry casks, it's the final three years spent in Oloroso sherry casks that makes Bowmore 15 Years Old 'Darkest', one of the most beautifully balanced Bowmores. The rich, deep colour and warming finish are reflected in its name. Bowmore 15 Years Old 'Darkest' is available in multiple retailers including Fortnum & Mason and www.thewhiskyexchange.com (RRP £54). www.bowmore.com
The Ardmore Legacy
The Ardmore Legacy is a full-bodied and smooth dram with a dry, spicy and long-lasting finish. With notes of creamy vanilla, followed by smoky charcoal and savoury spices with a pleasant smoky taste, The Ardmore Legacy is the perfect introduction for Dads to peated single malt whisky. It is available in multiple retailers including Tesco and Morrisons (RRP £29.99). www.ardmorewhisky.com
K-WAY the pioneers of timeless classic rain-jackets and makers of the original Pac-A-Mac!
A blend of timeless classic jackets, new seasonal styles and cutting-edge fabrics is what makes the K-Way brand so unique. From simple zip-up windbreakers to upscale trenchcoats, anyone can find the perfect K-Way to look good and stay dry.
Cast your mind back to Paris in 1965, the rain is plummeting from the heavy, dark clouds and ricocheting off the saturated pavement. A young man, going by the name of Leon Claude Duhamel, is spectating from the dry confines of a café as disgruntled Parisians rush by in wet clothes, suddenly it hits him like a flash flood during an English summer — lightweight, nylon pac-a-macs… and just like that, K-Way was born. THE original, ultra-lightweight and fully packable jacket, K-Way is just the thing for every unpredictable British season.
Parisian design for a British climate.
More on >> www.k-way.co.uk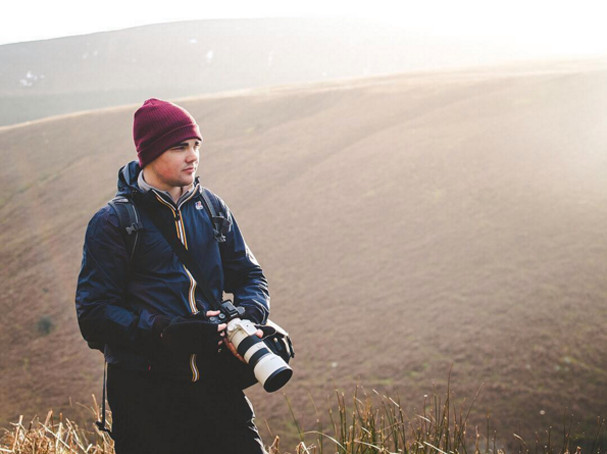 Godiva Signature Praline Chocolates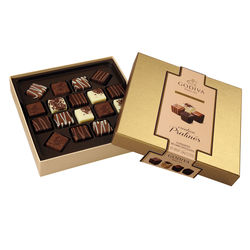 Handcrafted praline is where the Godiva story began in 1926.The Limited Edition Creation Pralines are an elegant new twist on the Godiva signature praline recipe,offering new flavour combinations in a stylish art deco design gift box – in classic Godiva gold, of course.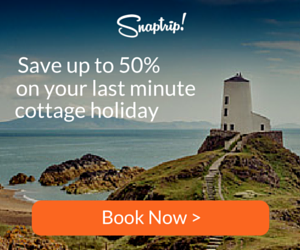 Looking for an incredible way to celebrate Father's Day? How about escaping for the weekend and spending some quality time in the great British countryside? Snaptrip offers discounts of up to 50% on over 45,000 fantastic UK holiday cottages. So if you are consider scrumming down in Suffolk, fancy lobbing a ball around in the Lake District, or want to practice you kicking in the Cotswolds, Snaptrip is sure to have that awesome holiday cottage just for your family this Father's Day. Book now!
www.snaptrip.com/fathers-day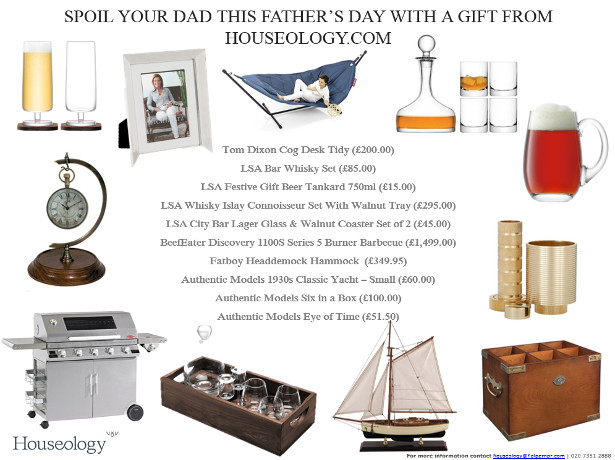 GOAL :- Lean Muscle > Improved Diet > Recovery > Next Level > WHEY BETTER……. Bio Synergy This Father's Day
Whether your goal is packing on lean muscle, improving your diet, recovery or taking your training to the next level then Whey Better is the ideal protein. Each serving contains up to 92% protein (over 27g per 30g serving) per 100g and 6.7g BCAA's (over 27g protein per 30g serving) and is manufactured right here in the UK from the highest quality whey protein isolate and is gluten & lactose free. Whey Better is the perfect partner whatever your goals, so if you want the UK's most powerful protein, as voted by Men's Health then choose from 10 delicious flavours and join the revolution >>>>>> www.bio-synergy.co.uk
RampShot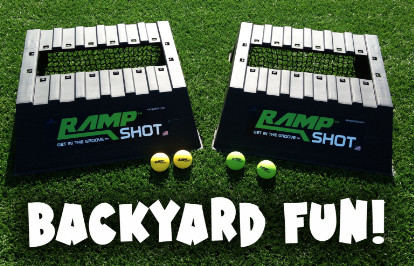 Show Dad some love this Father's Day with a gift that will create memorable moments for years to come. Known as the next big thing in outdoor games, RampShot is a new all-levels backyard game that is fast-paced, packable, durable, and fun for the whole family.
Whether you are at a family barbecue, beach vacation, camping retreat, or tailgating event, RampShot is the perfect pastime to get everyone up and in the groove. Manufactured with American-made materials, this 3-4 person game involves tossing racquetball sized balls and also catching them to earn points for your team. This simple structure makes for fast-paced rounds of highlight reel-worthy catches and hours of fun for everyone.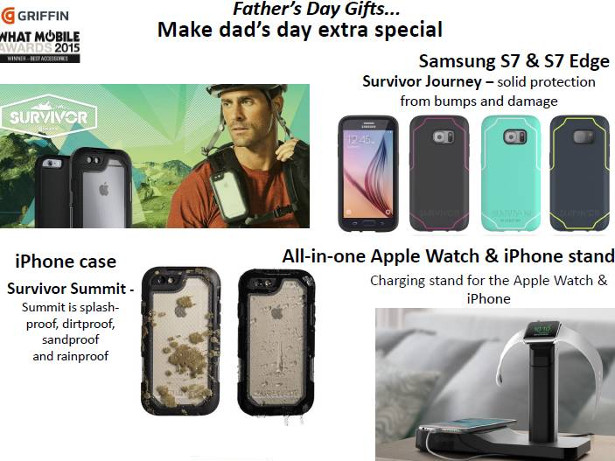 Palm Free Sunwear!

These easy-on, easy-off, palmless gloves and half sleeves, are made with ASTM standardized tested UPF 50 sun protective fabric (blocking 98% of UVA/UVB). They are comfortable, easy to care for (cold wash, flat dry), and are proudly made in the USA.
Any outdoor enthusiasts, such as runners, cyclists, tennis players, golfers, hikers, fisherman/women, nature enthusiasts, outdoor workers, truck drivers and long distance commuters can benefit from this simple, affordable sun protective product.
www.palmfreesunwear.com
BIG DADDY LANDS AT DEMIJOHN FOR FATHER'S DAY!
Big Daddy is weighing down the Demijohn shelves as the best Father's Day present ever – but what is this delicious new offering? For Father's Day on June 6th Demijohn is suggesting devoted children should splash out and indulge their 'Big Daddys' with a Salmo bottle of Bramble Scotch Whisky.
This new 3 litre bottle (or Jeroboam as it is more commonly known) is the perfect gift for any whisky or fine drinks-loving Dad. Created in East Lothian, this drink combines the delicious taste of Highland Scotch whisky with the fruitiness of local brambles (or blackberries as they are known outside Scotland.) It is not too sweet so ideal for putting in a hip flask for a walk, picnic or even on the golf course or for an after dinner tipple. Or combine it with Ginger Wine and you have our wild Fruity Highlander cocktail.
This is not the faint-hearted – priced at £152.50 it is pure heaven – but to make it even more special a personalised message will be added for free.
http://www.demijohn.co.uk/big-daddy
For those wanting a slightly more affordable gift Demijohn also has a hipflask of its new Grapefruitcello, priced at £23.18. With spring being the main citrus season, Demijohn decided to adapt that British breakfast staple – the grapefruit – into an after dinner tipple or to accompany a mid-morning coffee, which is a perfect gift for Dads. Delicious drunk over ice or mixed into many wonderful cocktails, Demijohn's Grapefruitcello will fascinate vodka drinkers, charm citrus lovers and excite mixologists. The Grapefruit Mojito, made using Grapefruitcello, Spiced Rum, soda water, sprigs of mint and a squeeze of fresh lime juice mixed with crushed ice is perfect to serve to Dad on June 6th. http://www.demijohn.co.uk/hipflask-of-grapefruitcello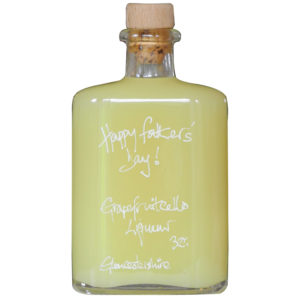 Angus Ferguson from Demijohn says: "Like many Dads I do like to be treated to something special on Father's Day. Anything is appreciated, especially food and drink presents. But when I suggested a Salmo of Bramble Scotch Whisky liqueur to my 3 children it ignited an excitement in the family the like of which is rarely seen. I am suddenly looking forward to 19th June! I'm sure I, and any father across the land, will not be disappointed."
Father's Day gifts can be ordered online from http://www.demijohn.co.uk/gift-ideas/fathers-day-gifts (and look out for special offers and free delivery) or from their shops in Oxford, York, Glasgow and Edinburgh. Go Big Daddy!
Golf Buddy BB5 GPS Golf Band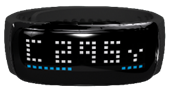 The Golf Buddy BB5 GPS Golf Band is the world's first GPS Golf Band. The band has over 37,000 of the world's golf courses preloaded, handing the distinct advantage to the wearer and helping to improve their game. The band includes GPS to front, centre and back of the green, as well as the shot distance measurement feature. There is also a pedometer feature to calculate the distance covered, while the band is water resistant, making it the ideal product for even those wet and windy days on the golf course. The band is available in six different colours to match your golfing attire perfectly.
To purhcase: www.golfbidder.co.uk
Price: £199.00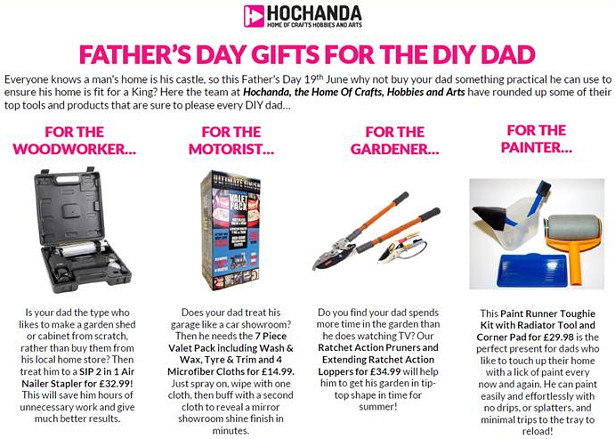 Ride the waves this Father's Day at top UK surf spots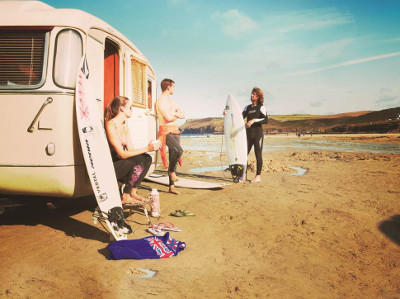 Head to the coast for a swell Father's Day and visit popular surf spots with the handy free surfing app from The Caravan Club.
Kids of all ages can spend quality time with Dad this Sunday thanks to the useful app. Make the most of the sunshine by visiting recommended locations up and down the UK coastline including Polzeath, Croyde and Woolacombe. Whether a novice or a pro, users of the app can search for top surfing locations to ride the waves and find nearby sites for caravanners, campervanners and tent campers.
The Caravan Club has over 40 sites with tent pitches available to members and non-members with no joining fee required for families and friends keen to make the most of the services and beachside locations.
Arrest Me Not App!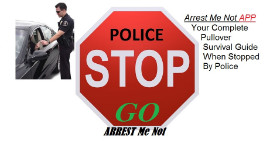 Arrest Me Not, features "correct pullover etiquette" when pulled over and the best line to avoid a costly ticket, as most drivers are not aware of the consequences of a simple $150 violation… It can actually be 4 times that amount in pending insurance costs, not including the potential of court costs, lawyer fees and state penalties imposed on driver's licenses.
Literally, for half the cost of a combo meal at one lunch, you can become familiar with the DO's and DON'Ts when pulled over for a traffic violation and save yourself ALOT of heartache and wasting potentially thousands of dollars.
The "Arrest Me Not" app is $2.99 and available on Amazon… http://www.arrestmenot.com
Barking Irons Applejack Bourbon  – perfect for sport-loving dads!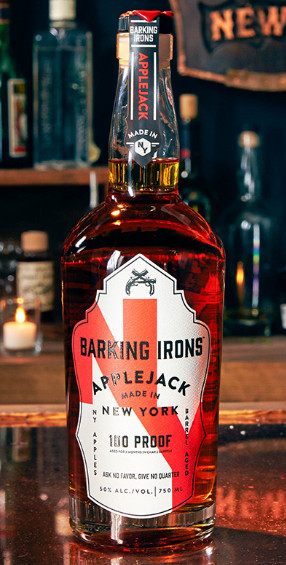 A nice spirit is always a unique gift for dad's and Barking Irons Applejack
(which retails around $45) is a great alternative to traditional bourbons or ryes.
The limited edition craft spirit is available nationwide by ordering online from the retailers listed on BarkingIrons.com and is distilled from upstate NY apples before being aged in charred oak barrels in Brooklyn.
Applejack is also the original American spirit. Early settlers drank it before grain whiskeys came into style by taking the leftover cider from their plentiful apple orchards, freeze distilling it and "jacking" the ice off until they had a higher proof tipple to consume.
Barking Irons uses those same upstate apples of our ancestors but uses a modern production method resulting in a smoother, more refined flavor due to the oak-barrel aging process.
The spirit is a great alt in a mule as well, recipe for that below created by 2015's Best American Bartender of the Year, Ivy Mix.
Overdrive the coolest new gadget must-have!!!!!!!!!!!!!

The coolest new gadget in the market and what is set to be the must-have! Anki
Overdrive
fuses the traditional slot car racing track with video game elements (the ability to shoot other cars) all controlled through an app on your mobile or tablet…bringing the concept of car racing into 2015!
Anki Overdrive is available from
www.anki.com
. Also available from Selfridges, Harrods, Amazon and Argos. RRP £149.99 for the starter kit – 10 pieces of track, two cars, plus all the accessories you need to get started!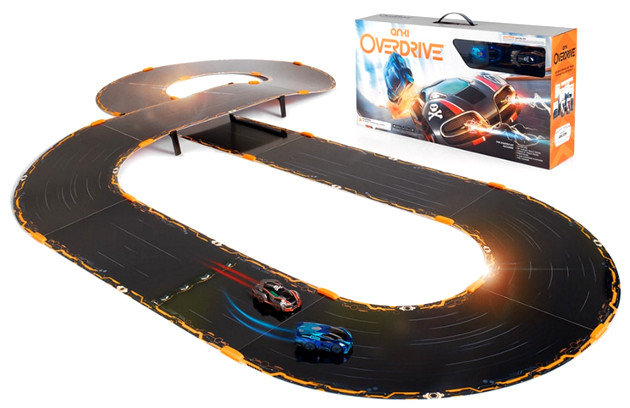 Personalised Chocolate Rugby Ball for Father's Day, £18.95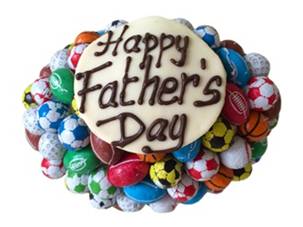 Free personalisation of up to 15 characters
www.cuckooland.com, 01305 231231
Bravur watches
Bravur was founded in 2011 by industrial designers, Magnus Svensson and Johan Sahlin, after they were unable to find any styles of watches they were looking for. Over the years Bravur has created two stunning collections, the BW001 and BW002, both of which have proven to be extremely popular.
Through pared-down Scandinavian design combined with Swiss matchmaking tradition, every aspect of every watch is carefully contrived and delivered to ensure a unique finish to each unisex timepiece. Each watch Bravur makes is individually numbered, made by hand in Sweden, and inspected by the founders to make the collection of the highest standard and extremely personal for each buyer.
A Luxury Gift This Father's Day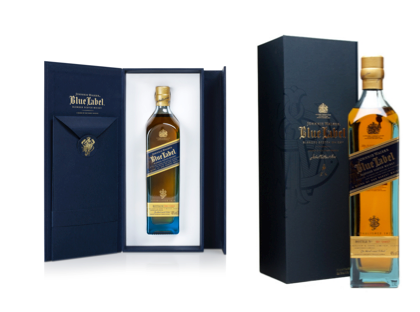 £58 – Johnnie Walker Blue Label Limited Edition 20cl Gift Box – available from The Whisky Shop, Selfridges and www.WhiskyExchange.com
£190 – Johnnie Walker Blue Label 70cl – available from The Whisky Shop, Selfridges and www.WhiskyExchange.com
£199 – Johnnie Walker Blue Label London and Edinburgh City Edition 70cl – available from The Whisky Shop, Selfridges and www.WhiskyExchange.com
MAKE THIS FATHER'S DAY FAMOUS FOR A REASON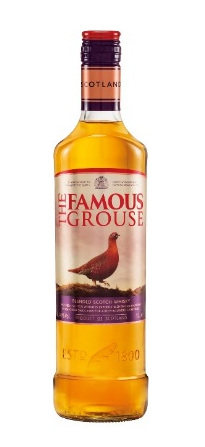 With Father's Day just around the corner (Sunday 19th June 2016), The Famous Grouse is on hand to offer some gifting inspiration to toast your Dad on this special day. With a wide range of premium whiskies in the family, there is sure to be one that will whet your Dad's whistle. You never know he might even share it with you.
The Famous Grouse – Perfectly Balanced
The Famous Grouse, the UK's number 1 whisky, is a blend of the finest malts, including Highland Park and The Macallan, and sweet grain whisky creating a Famously rich and well-rounded whisky.
The Famous Grouse is the perfect ingredient for quality drinks at home, best served with friends, over ice or topped up with ginger ale and a wedge of orange. The Famous Grouse is available widely in all major retailers.
English Provender Company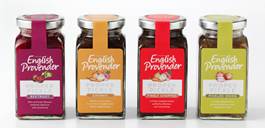 Naturally delicious, crunchy and all grown up, English Provender Co.'s new range of Proper Pickle taps into the nostalgic taste of traditional sandwich accompaniments, but with an altogether more refined flavour and texture – perfect for dads who love their pickle! There are 4 varieties – Beetroot Proper Pickle, zingy Pickled Onion Proper Pickle or the traditional Proper Pickle in either Chunky or Finely Chopped. Proper Pickles are available from Waitrose and ASDA stores nationwide, RRP £1.50.
Taylor's Eye Witness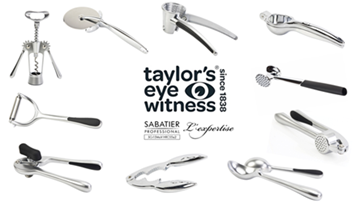 Knife and kitchenware manufacture based in Sheffield. They have a stunning range of Sabatier professional kitchen utensils, finely crafted with a smooth stainless steel finish. They make the perfect presents for preparing, serving and seasonal entertaining. A Pizza Wheel for those takeaway cheat nights, bottle openers and meat hammers – perfect items for the classic 'man-draw'.
Fan Hands unique gift for the sports-loverin your life this Spring and for all sports occasions

Fan Hands are the perfect unique gift for the sports-lover in your life this Spring and for all sports occasions! Fan Hands are clap-enhancing gloves specially-designed to boost your applause both indoors and out. With Fan Hands, you'll be cheering on your favorite teams and athletes better than ever before. Fan Hands are 100% Made in the USA from recyclable materials and are available in 11 colors and 3 sizes.Fan Hands: The Ultimate Fan's Accessory are available from FanHands.com and Amazon.
More on >> www.fanhands.com
DO YOU WANT TO GET NOTICED?
Let's blow the Stadium Noise Meter off the scales! Clap louder than your rivals and gear up for the Best Student Section and Fan Zone!
Fan Hands® are so easy to use!
Step 1: Place Fan Hands® On
Step 2: Start Clapping
Step 3: Have Fun
CHEER ON YOUR TEAM WITH "THE ULTIMATE SPORTS FAN'S ACCESSORY!"
Use Fan Hands® for your Cheer Squads and Pep Rally's! Fan Hands® are great to use at Concerts or Festivals!
We all need a standing ovation sometime!  Fan Hands® arespecially designed to enable people to create a better sound level for support.
Fan Hands® are convenient and can easily be carried to all events.  Enhance your participation and get noticed!
Bring them to your team building business meeting or retreat! Wear them as you support the run/walk events for yourfavorite charities.  The possibilities are endless!
Fan Hands® are made in the USA with recycled materials.Fan Hands® come in multiple team colors!
Buy Yours Today for the Best Home Court Advantage!
Weird Fish.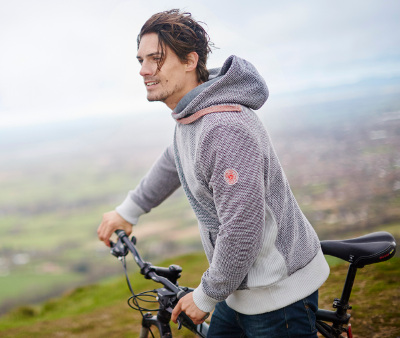 This practical and outdoorsy sweatshirt range is perfect for dads who need a little encouragement to get outdoors and active, providing next-level comfort and warmth. Ideal for chilly mornings watching the kids from the side of the rugby pitch, walking the dog, or taking the brood to school, the Davos Hoody Lined Macaroni is available in grey or black iris and retails at £65.
Weird Fish boasts 13 branded stores and stockists include Debenhams, Cotswold Outdoor, Haskins and Blacks Leisure. For more information, visit www.weirdfish.co.uk or call 01242 539535.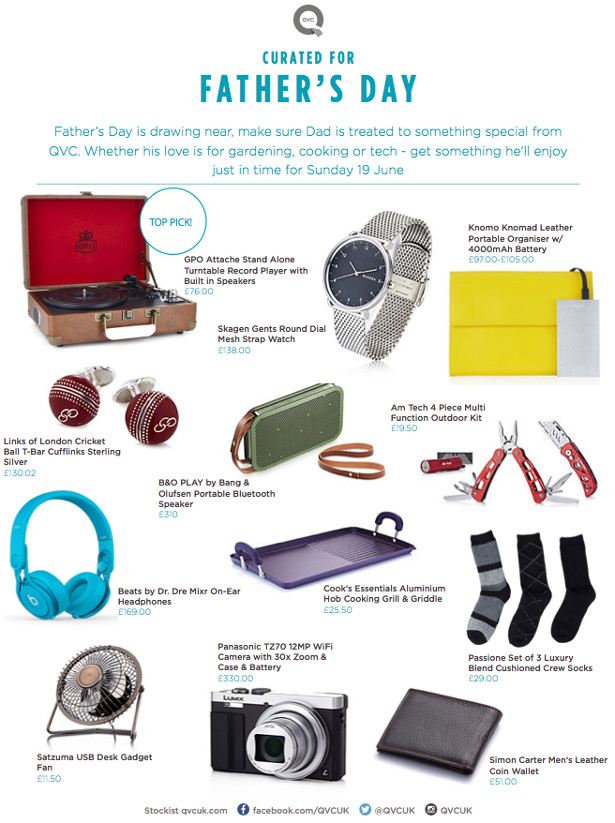 For Coffee-Loving Dads
MR. COFFEE® SINGLE CUP COFFEE MAKER WITH BUILT-IN GRINDER
MSRP: $119.99 (Currently $89.99 at http://www.mrcoffee.com)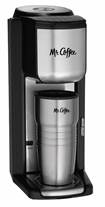 Now single cup brewing is made tastier and easier using whole beans or coffee grounds. In the same amount of time it takes to load a pod, you can brew a single cup using fresh roasted coffee beans for a rich, fresh taste beyond comparison! There's no extra steps, no extra time needed, just pour in the beans, hit brew and the coffee maker does the rest.
Out of beans? No problem. The Single Cup Coffee Maker With Built-In Grinder grinds whole beans or traditional ground coffee into coffee cups or travel mugs up to 16 oz. It's truly the easiest way to enjoy coffee on –the-go!
Stainless steel double wall travel mug included.
Makers & Riders. Technically Refined Apparel for Commuting, Work and Travel.

Technically Refined Apparel for Commuting, Work and Travel.
It's tailored versatility fit for travel through Copenhagen or cycling in Chicago. It's realizing you're ready for intense weather conditions or a day of walking the city. It's preparing to explore Paris with only two pair of trousers on your back. It's active sophistication with advanced technology. Makers & Riders is the greatest pants you'll ever own!
Awards
2014 Polartec Apex award for best pants
Products
AEROFLEECE: 3 Season Dispatch Rider Jean $169
POLARTEC: 3-Season Commuter Weatherproof Pants $169
AERODRI: 4 Season AeroDri Washable Wool $129.00
WOMEN'S AEROFLEECE: Women's AeroFleece Apex Pant $169.00
MORE ON >> makersandriders.com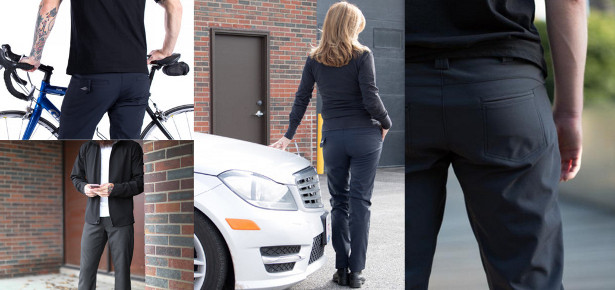 NeatReceipts
Father's Day  – or another holiday to stress over finding the perfect gift for Dad. Some dads have clearly defined interests and hobbies, making gift selection an easy, predictable experience. Most dads usually don't want presents and would prefer to spend time with their families. While that's all well and good, why not get Dad something this year that he will actually use and find very beneficial.
For example, NeatReceipts is a portable scanner that scans receipts, business cards, and other important documents on the go. Everything scanned through NeatRecipts is uploaded to Neat's Cloud Service, where the software identifies, extracts, and organizes key information. All of Dad's key information is then easily accessible from any smart phone or connected device.
shop.neat.com
PAPAGO GoSafe 520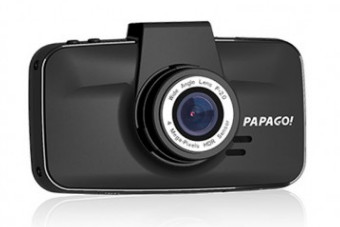 Dash Cam has been super popular recently. Not only it provides you video that shows what truly happened so you don't run into he say/ she say situation but it conveniently record footages and would give you the best Summer Road Trip video. It is practical and  trendy gift idea for father's day. PAPAGO! GoSafe 520 records the best resolution footage of the market with 146° wide angle. Superior night vision. It is the best father's day gift ever.
MSRP : USD$159.99
Where to buy: http://us.papagoinc.com/where-to-buy/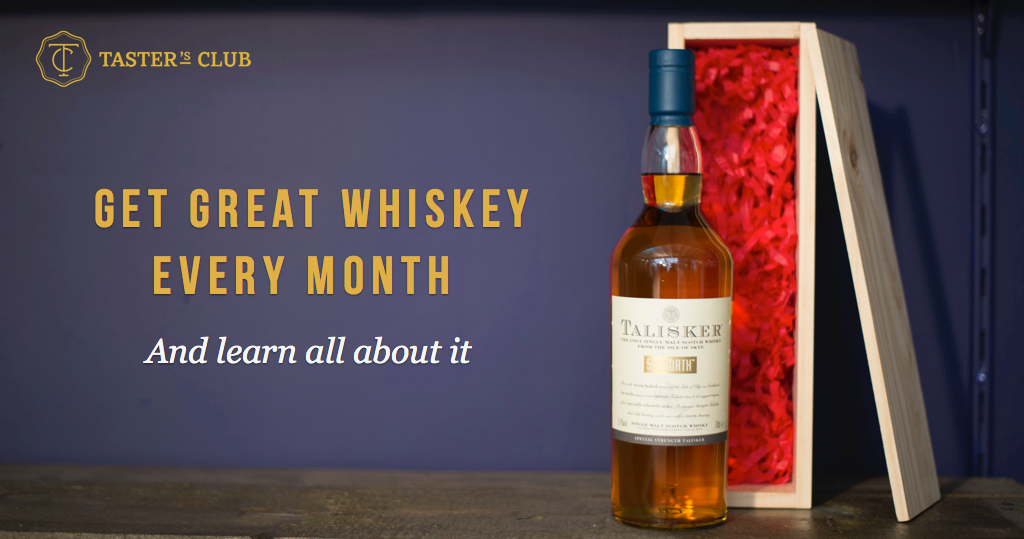 Oxgut Hose Co. Bags/Luggage… Exclusive Designs with a heroic past.
Oxgut offers furniture & accessories inspired by retired fire hose, salvaged from fire departments throughout the U.S.

Personal pieces for you and your home: featuring retired fire hose that would otherwise be destined for land fill. In some of our pieces, such as our O-type chair, the backstory of the material is subtle. In others, you'll feel an immediate connection to the rugged character and history of the fire hose itself.
Products: Bags, totes, rugs + indoor / outdoor chairs, stools and other furniture for your home, office, or garden.
www.oxgut.com
Shanes Lounge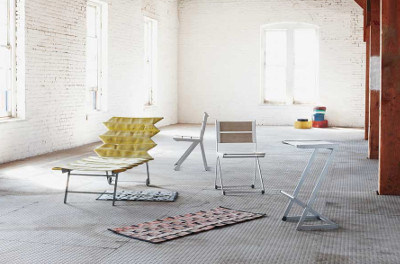 What goes around comes around…
In this case, it's one continuous line of retired fire hose around a bold bronze frame. Talk about good karma. And since it's named after two different Fire Captains by the name of Shane, there's some double happiness happening here for sure. Just wait 'til you have a seat!
More on > www.oxgut.com/product/shanes-lounger
Francesci Tote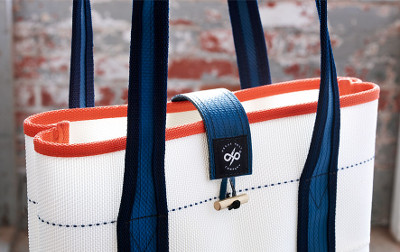 Named for the gregarious Sonoma Valley Division Chief who helps save this gorgeous material – The Francesci combines strength + style.
This tote dons three types of reclaimed fire hose:
• Its white body sports a stealth weave and a subtle nylon sheen that resists the elements.
• This is actually the liner that was protected within the rugged fire hose jacket that makes up its bottom.
• Add to that finely cut blue rubber fire hose handles and closure strap, topped off with a classic brass toggle, hand-made by our own maker, Michael Svendsen!
Now lined with the same rich Navy blue nylon found in our matching Dopp Kit.
More on >> www.oxgut.com/product/francesci-tote
DC Hunter Dopp Kit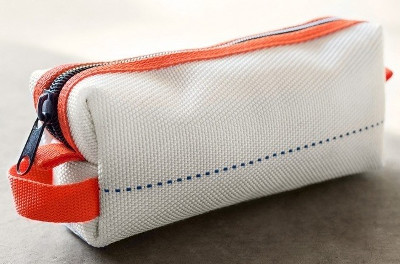 When we met Chief Hunter, we knew he'd become inspiration for one of our designs. With a name like that, who could resist!
This handsome little toiletry kit is made up of white fire hose liner, pulled from its protective jacket, then hand-sewn into a practical piece you'll have long after the smoke clears. The white weave is strong, resilient, and naturally waterproof. Yet super light.
More on >> www.oxgut.com/product/dc-hunter-dopp-kit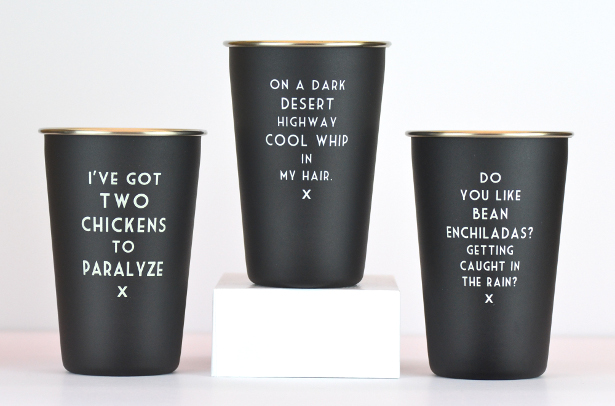 Xavier Athletica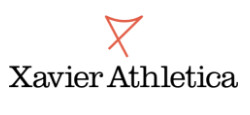 Xavier Athletica is a new British brand designing tailored kit that can be worn at home, at work or at the gym, with no need for the hassle of lugging round a gym bag. And we've made kit for Daniel Craig, Samuel L Jackson, Nick Grimshaw, and Rupert Friend.
Importantly our minimal use of man made fibres ensures you don't sweat before you workout, unlike some other brands that seem to favour synthetic materials.
xavierathletica.com
Awear:
men's optical frames + sunglasses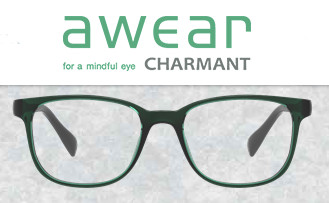 Designed with sustainability, style and comfort in mind, the brand envisions making the world a better place with both flair and substance. Featuring unique and ergonomic designs, awear is able to seamlessly merge sustainable manufacturing with fashion-forward designs and featherweight comfort. Six key eco-conscious elements are integrated into every featherweight pair of awear: (1) all frames and sun lenses utilize sustainable materials, (2) CO2 emission reduction, (3) water conservation during production, (4) decreased energy consumption, (5) biodegradable demo lenses, and (6) flexible temple design providing an ergonomic, comfortable fit.
www.awearcharmant.com
Khombu: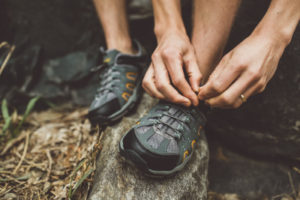 Are you familiar with the brand? If not, KHOMBU proudly continues its exclusive relationship with the U.S. Ski Team, supplying them with the most advanced footwear the brand has ever built. A leader for all-season, waterproof footwear, KHOMBU has supplied its branded apres ski boots to the U.S. Ski Team for the past decade. The brand has styles available for men, women and children. Lots of great styles for spring & the outdoors.
www.khombu.com/mens
 Jewels For Hope Men's Black Lava Stone Charity Bracelet

Jewels For Hope's founders, mother/daughter duo Sandy & Stevie believe everyone can use a bit of hope. With Jewels For Hope, you get just that. Spreading hope to all who receive their creations.
Recently spotted at GBK's celebrity gift lounge leading up to the MTV Movie Awards, Jewels For Hope's charity creations were very well received and loved by those who stopped by. Girlfriends Guide To Divorce star Will Kemp shouted out his Black Unisex Bracelet that donates a portion of the profits to American Cancer Society ….and also seen on country music singer Rodney Atkins!
Donating 10% of the profits of every sale, Jewels For Hope gives back to charities close to Sandy & Stevie's hearts, some of which are the Food Bank of Fairfield County, We Stop Hate, and Save The Sound.
Jewels For Hope's charity creations can be seen on numerous celebrities ranging from fashion expert Stacy London to TV Host Meredith Vieira. Also spotted on hit TV shows such as Law and Order SVU, NBC'S The Night Shift, and FOX's Bones.
Great for dads, kids, and women, everyone wearing Jewels For Hope can look good while doing good!
www.jewelsforhope.net
AllBobbleheads has the largest selection of custom bobblehead dolls.

If we don't carry the bobble head doll you want we can make a custom head-to-toe bobblehead for you from 7″ to 24″ Below are a few of our thousands of custom bobbleheads…Our handmade personalized bobbleheads are truly one of a kind unique gifts that provide a lifetime of smiles.
AllBobbleheads.com is based in Long Island, New York and we have been in the bobble head business since 1998! We are passionate about custom bobbleheads and love nothing more than making our custom bobblehead customers happy!!
We can design one (1) custom bobblehead for your from head-to-toe or we can make thousands of custom bobbleheads for you. Whatever your custom bobblehead needs are, we can help and look forward to working with you.
FIND OUT MORE ON >> www.allbobbleheads.com
Epson! Perfect for dads with connected lifestyles!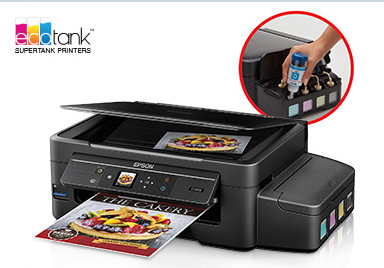 Expression ET-2550 EcoTank: This wireless all-in-one is just one printer in Epson's game-changing EcoTank lineup and addresses a big customer pain point – out of ink frustration. Dad's will be a little less stressed when utilizing the ET-2550 for cartridge-free printing with super-high capacity, refillable ink tanks. The printer comes with enough ink in the box to print for up to two years. This huge amount of ink is enough to print up to 4,000 black/6,500 color pages, or the equivalent to about 20 ink cartridge sets so dads don't have to worry about running out of ink at inopportune times. In addition, the ET-2550 delivers convenience and value with ultra low-cost replacement ink bottles and innovative refillable ink tanks. It features built-in wireless connectivity for easy printing from a wide range of smart devices.
www.epson.com
The Flavours of Ernest Hemingway…. a taste for adventure for father's day !
Inspired by the prolific writer and adventurer !

Not so long ago, Hemingway was, in our minds, just this prolific writer and adventurer we had all admired and revered. Then, thanks to a casual conversation between old friends, he became something more – a way for us to tell his story through flavors.
To take Hemingway's love of travel, culture and cuisine and turn it into something both tangible and tastable. A way to, in a sense, experience flavor like he did.
Scouting endless stories, by both Hemingway and those who have dedicated themselves to studying and sharing his personality and tastes, brought us to EH Gourmet.
Our goal and mission is to provide consumers with a way to travel his culinary world through the products we create. From Key West to Cuba, France to Spain to Africa, the flavors we have created allow our customers to travel the world via taste, not planes, trains or automobiles.
We want you to be inspired by the flavors and cultures that inspired the man who has inspired so many.
Let us be your passport to the world of flavors Hemingway loved.
For more Hemingway inspired collection, please visit: ernesthemingwaycollection.com.
To discover more about Hemingway's time in Key West, please visit: hemingwayhome.com.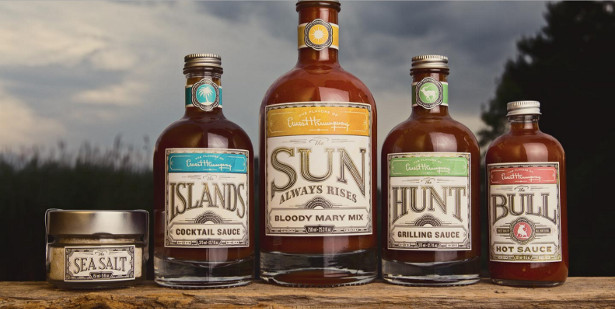 Plastic Clipboards from www.jampaper.com are professional, affordable (only $5.99), and super dad friendly!

(it can even embarrass the kids – and what is a dad without that activity under his belt?)
Lose the uneven writing surfaces and keep the flyaway papers with our bright, colorful Plastic Clipboards.
These durable, reliable tools are a valuable asset for any on-the-go student or professional. You won't have to worry about losing your important papers, and you certainly won't have to rely on your coworker's back to take notes on the field. From coaches to architects, from teachers to doctors, these clipboards will stop papers from flying and keep you focused on the job at hand.
With a sturdy plastic build and secure metal clip, you can be sure that your documents will stay safe. And since each clipboard has etched standard and metric rulers on both sides, you can leave your unwieldy rulers at home. Plus, with 5 bright colors to choose from, you can stay in style wherever you are.
Plastic Clipboards come in 9 x 12 1/2 and 6 x 9. Available in Green, Purple, Blue, Pink, Smoke, and Clear.
Help Dad reduce single serve waste and disposables with Presse by bobble and Bobble Insulate !

Both products continue the company's mission to reduces the outrageous waste caused by single serve, disposable beverages and beverage systems and are perfect for dads this Father's Day!
· bobble Insulate ($24.99 MSRP) is a high-grade, stainless steel drinking vessel that keeps beverages hot for up to 12 hours or cold for up to 24 hours. The new product line incorporates bobble's iconic shape and style, with the addition of double-wall vacuum insulation technology for superior heat and cold retention. The BPA-free, dishwasher-safe bottle will not sweat and features a leak-proof seal. bobble Insulate is available in a range of three metallic colors (black, silver and gold) and six colors (polar, pear, sangria, peacock, mint, and coral.)
For more click HERE.
· presse by bobble ($29.99 MSRP) is a high-grade, stainless steel drinking vessel that allows you to simply "brew, press and go" in 3 minutes flat. The BPA-free, dishwasher-safe Presse features a micro-filter for taste and 3-wall insulation to keep your coffee hot. Presse by bobble is available in a range of four colors (black, white, red, and stainless steel) and four patterns (mint linear, stainless rings, sangria chevron, and peacock triangles.)
For more click HERE.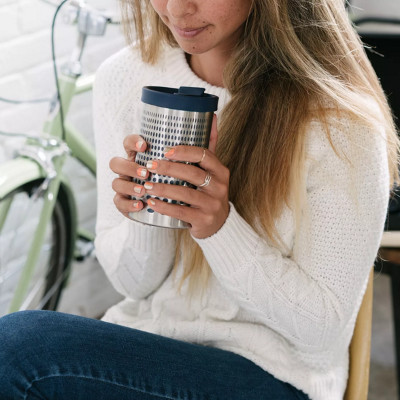 Get Dad A ROCKER RAGS T-Shirt for Father's Day…. Threads For Those That Rock !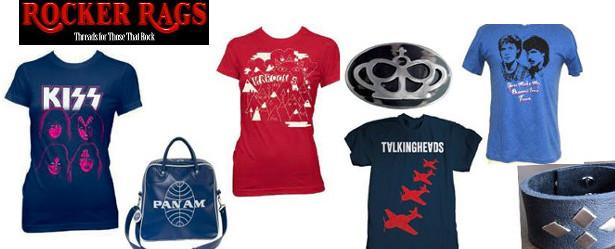 Built around a passion for both Rock N' Roll and apparel, RockerRags.com is focused on becoming your only destination for the BEST selection of popular Rock and music inspired t-shirts and apparel either online, in a regular "brick and mortar" store, or, well, really just about anywhere.
LEARN MORE AT www.ROCKERRAGS.com
RockerRags.com is an e-commerce website devoted to and selling Rock 'N Roll oriented and inspired apparel. The site features a large and growing collection of licensed t-shirts from the best known Rock bands and artists, concerts and tours, instrument brands and record labels, along with Rock & Roll inspired lifestyle tees and fashions. RockerRags.com is Threads For Those That Rock! 5% of all sales benefit Layne Staley Memorial Fund which helps musicians overcome drug addiction.
Follow us on Twitter: https://twitter.com/#!/RockerRags
Add us on Google+:https://plus.google.com/u/0/115416379401204655110/posts
Dads already have enough ties and coffee mugs. Get him what he really wants this Father's Day – cool tech.
Today's connected dad requires a premium router to stay connected to what matters most. D-Link'sAC5300 Ultra Wi-Fi Router (DIR-895L/R) ($379.99) supports laptops, tablets, phones, Smart TVs, game consoles, and beyond – all connected at the same time. Featuring Tri-Band Technology and Multi-User MIMO (MU-MIMO) support, D-Link's AC5300 creates a maximum-performance wireless network designed to handle high-bandwidth activities – like HD streaming and lag-free gaming – even in the farthest corners of the house.
us.dlink.com
Dapperman's handcrafted, all-natural men's grooming product line advocates feeling good and therefore doing good.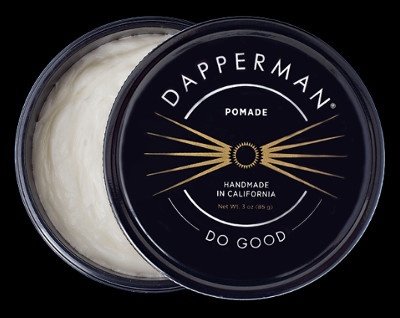 The Dapperman pomade is unlike any of its competitors. Not only is it handcrafted and made of all natural products, it is also created from an original 1930's formula, discovered by founder, Steve Cochrum.
Dapperman currently offers four products: Pomade, Matte Clay, Beard/Mustache balm and Egyptian Black Beard Oil. A new Shampoo Bar and Soaps will be released shortly that are GMO free and certified organic.
This family built brand is operated by men who believe that starting your day using natural and healthy products is the first step in making the world a better place around you and your family. When you're good to yourself it instills the confidence needed to face adversity and take on whatever challenges the day throws at you.
www.dappermanbrand.com
Take to the field today as world's leading Rugby Union teams in Rugby Challenge 3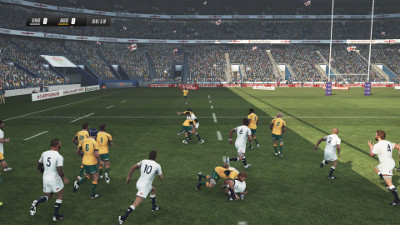 First true Rugby Union game for next-gen consoles available now on PlayStation 4, Xbox One, as well as PlayStation 3 and Xbox 360
London, United Kingdom – 22nd April, 2016 – Alternative Software, the UK and Ireland distributor, along with Tru Blu Entertainment in association with games development company, Wicked Witch, are delighted to release the latest instalment and first next-gen Rugby Union game in the Rugby Challenge series, Rugby Challenge 3.
Available now on PlayStation 4, Xbox One, PlayStation 3 and Xbox 360, Rugby Challenge 3 introduces even more competitive gameplay, with added realism and fast-paced action with the best players and biggest teams across the world. Containing a host of official licenses, players can get to grips with teams such as England, the Wallabies, the Springboks and many more, as well as playing in leagues such as the Aviva Premiership.
Labellamafia Clothing | strive for the shape of your dreams

If you need motivation to start a better way of living, Labellamafia Clothing is the answer. Our great design will keep you inspired and motivated while you strive for the shape of your dreams.

The constant search for motivation, that's what Labellamafia is all about.
During the creation of our clothes, our stylists are oriented to create designs that will motivate, inspire and amaze you. If this is your first Labellamafia gear, get ready, you will get addicted!!!
INSTAGRAM> https://www.instagram.com/labellamafiaworldwide/
TWITTER > https://twitter.com/iamlabellamafia
FACEBOOK > https://www.facebook.com/Labellamafiabrasil/timeline
PINTEREST > https://uk.pinterest.com/iamlabellamafia/
BUY.ONLINE
www.labellamafiaclothing.com/

Aall In Limo & Party Bus san Diego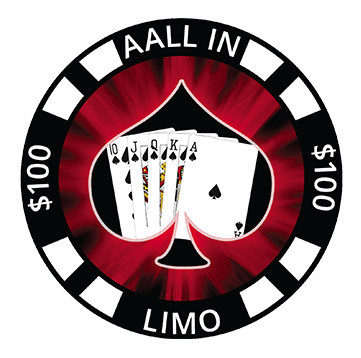 In San Diego its pretty popular to give a gift certificate for a limo ride for a dinner, wine tour or brew tour as a gift for fathers day. Our gift cards are mostly ordered on fathers day. In some cases they are also paired up with concert tickets, or wine/beer tastings.
Polar Ambassadors provides high quality, fashionable clothing, and 10% is donated to the preservation of polar bears

www.polarambassadors.com
Polar Ambassadors provides high quality, fashionable clothing to those who believe that the choices they make, no matter how small, have an impact on others, on the environment, and ultimately, on the future for us all.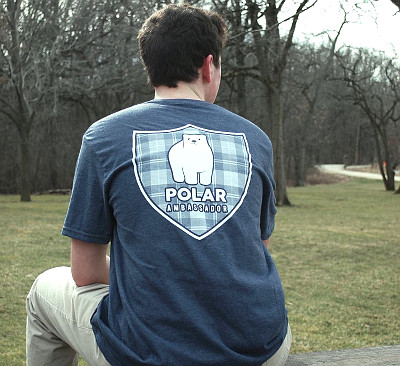 We are proud to support organizations dedicated to the preservation of polar bears and the arctic ice upon which they depend. Thus, we donate 10% of our net profits to such organizations.
We believe that as a team, we can all make a difference for these beautiful creatures and their fragile environment.
Bear Facts
WHERE DO POLAR BEARS LIVE?
Polar bears live in Arctic regions around the North Pole and frozen coastal plains of Canada, Russia, Greenland, Norway, and the United States. They are not found in the South Pole. The places they live are determined by the distribution of arctic ice.
HOW LARGE DO POLAR BEARS GET?
A polar bear cub weighs a little more than a pound when born. However, when fully grown, polar bears are 8 to 11 feet when standing on their back legs and 3.5 to 5 feet when on all four legs. On average, males weigh 775 to 1,200 pounds and females weigh 330 to 650 pounds.
WHAT DO POLAR BEARS EAT?
Polar bears prefer a seal dinner over that of anything else. Polar bears travel great distances in search of prey, and can smell seals up to 20 miles (30 kilometers) away. Though polar bears can stay underwater for about two minutes, most sea animals are too fast for the bear to catch. In the fall, when ice is softer, seals cut holes in the ice so that they can come up for air when they need to. Polar bears find such breathing holes and wait, sometimes for several days, until a seal comes up for breath. Then they pounce! On average, it takes 43 ringed seals per year to feed one polar bear. Polar bears also eat walrus, whale carcasses, birds' eggs, and (rarely) plants/vegetation.
HOW DO POLAR BEARS SURVIVE IN THE COLD?
Polar bears are uniquely suited to life in icy habitats. Their fur is very thick and covers even their paws for warmth and traction on ice. Their front feet are large, flat and oar-like, making them excellent swimmers. A thick layer of blubber beneath their fur insulates them from the cold and provides buoyancy. A polar bear's fur is not white but rather, is transparent. It is made up of small, hollow tubes which reflect light and trap the sun's heat to help keep the polar bear warm. Under the fur, the bear's skin is black which also helps to retain heat.
ARE POLAR BEARS DISAPPEARING?
Polar bears were listed as a threatened species in the US under the Endangered Species Act in May 2008. There are 20,000 to 25,000 polar bears in the world today. Without any intervention, scientists estimate that two-thirds of the world's polar bears will be gone by 2050.
WHY IS THE SEA ICE IMPORTANT TO POLAR BEARS?
Sea ice is vital to polar bears because they travel across it to reach their prey: ringed and bearded seals. They also perch on top of sea ice, waiting to catch the seals and other prey. With less sea ice, polar bears must swim increasingly long distances from shore to reach the ice to hunt. When the distance is too far, polar bears drown. In addition, the remaining sea ice lies over deep waters which have fewer seals, leading to unproductive hunting. In areas which have less ice than in the past, polar bears must spend summer months on shores. As a result, they must fast for months. This leaves the bears with fewer fat deposits to sustain the long and frigid winter. In poor health, the bears also have fewer cubs, and cubs frequently don't survive to adulthood.
WHY ELSE IS ARCTIC ICE IMPORTANT?
Many species rely on arctic ice to maintain the balance in their ecosystem. Penguins, walrus, and sea gulls all depend on sea ice for resting and retreat. Sea ice provides a food source, as ice algae grow at the porous bottom, providing food for marine life. Many species use the sea ice to hunt. Also, changes in sea surface temperatures or currents could have a strong effect on Arctic marine fish stocks, which are an important food source for the world.
HOW QUICKLY IS ARCTIC ICE MELTING?
Arctic ice is melting at the rate of 1% per year. The polar ice caps have melted faster in last 20 years than in the last 10,000. However, the most profound impact of ice loss is that it becomes a "self-fulfilling prophecy." Sea ice has a bright surface; 80 percent of the sunlight that strikes it is reflected back into space. As sea ice melts, it exposes the dark ocean surface. Instead of reflecting 80 percent of the sunlight, the ocean absorbs 90 percent of the sunlight. This causes further warming of the oceans, and Arctic temperatures rise even further. The more ice that melts, the more sunlight the ocean absorbs. The more sunlight the ocean absorbs, the warmer it gets, and the more ice melts. That self-reinforcing loop is the process that scientists refer to as "Arctic amplification".
Aquavation carry what you love !

If you've always wanted your very own custom water bottle, we're the people who can deliver a 22-ounce personalized, BPA-free sports water bottle gift-boxed to your door.
The bottles are a premium product – the colors and images will be impactful the minute you open the box.
This is professional print, not that cheap ink jet looking stuff.
We can assure you that you have never seen anything like our bottle. Made in Rochester, New York.
About
For starters and hugely important for reuse bottles today, our bottle contains no dyes, is BPA-free and meets all heavy metal requirements of the Consumer Product Safety Improvement Act of 2008 for toy safety. Intertek, a third-party lab certified by the Federal Consumer Product Safety Commission to do the CPSIA testing provides our results.
Your bottle is a High Density and Low Density Polyethylene blend. This blend gives the bottle excellent chemical resistance, which means it won't break down even when it is containing chemicals that are corrosive. It is non-toxic and non-staining too!
Personalized Quantity
All Aquavation does is one-of-a-kind water bottles. We have the ability to personalize names, titles, photos, logos, colors. If you can dream it, we can deliver it.
Whether you are an individual looking for a momento for a family reunion or vacation, a race director switching your 5K event from over-done t-shirts, or a professional event planner managing a conference for eight thousand, Aquavation can make a personal impact with every person on your list. And our clients are amazed at the low price and how we never impose minimum quantities.
More on >> www.aquavation.org >> CLICK HERE
Follow us on >> Pinterest > https://uk.pinterest.com/aquavation/ > Instagram > https://www.instagram.com/aquavation/ > Twitter > https://twitter.com/Aquavation

Please note if you detect a plastic odor when your bottle arrives, use our favorite trick by letting it sit overnight filled with 1 tablespoon baking soda and water.  In the morning, wash and go!
Farmers Blend Coffee Ho Chi Minh City Vietnam, its a celebration…. a tradition, its about the experience on Father's Day!

Farmers Blend Coffee – a Vietnamese coffee roasting business located just outside of Ho Chi Minh City.
Now available through amazon.com in the USA ( http://www.amazon.com/dp/B0181P1EQ4 ), Vietnamese Coffee is unlike other coffees, it's more like a celebration and tradition.Who doesn't love / need coffee, Vietnamese Coffee is a bit more special and exotic:
Unlike other coffees, Vietnamese Coffee is brewed in a special Coffee Phin, a stainless steel contraption which allows to coffee to brew slowly It's perfect as it allows consumers to guild-free enjoy their most favorite morning drink. For a great article on Vietnamese Coffee go to >> Time to Slow Down and Rediscover Vietnamese Coffee?
Vietnamese Coffee is served with sweetened condense milk and enjoyed with ice as iced "ca phe sua da"…This is the perfect drink for spring & summer time when the sun warms up and the family starts to enjoy the outdoor patios and balconies or in your case the fan areas in a local beer-garden.
Enjoying the traditional Vietnamese coffee is a rising trend in the industry at the moment and consumers all over enjoy this very special, not too sweet but refreshing, summer coffee.
Enjoy!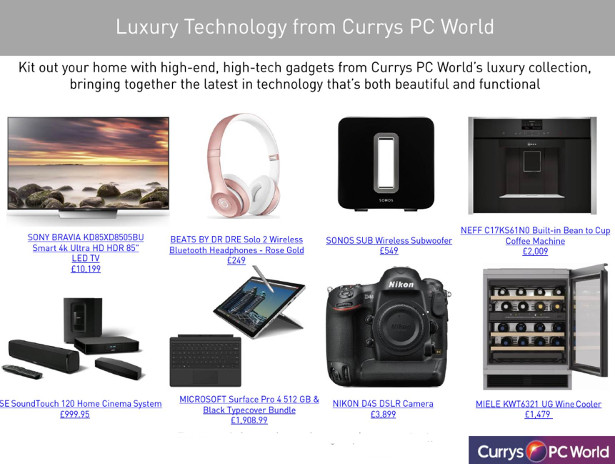 Brambleberry Beard Oil
Pampering isn't just for women; it can also be great for men and right now beard oil is hot!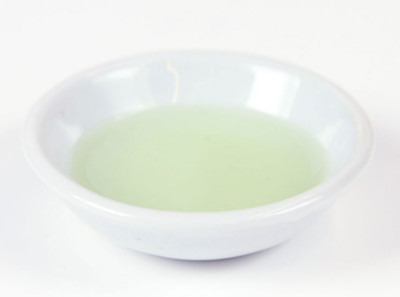 That's because beards are a lot like very wiry hair and they require conditioning, moisturizing and taming. And, beard oil is crazy expensive usually. With ingredients like Argan oil at over 10%, Fractionated Coconut Oil, Sweet Almond oil and extracts, this beard oil is awesome for men's grooming and makes an excellent Father's Day present.
www.brambleberry.com
Pioneer DJ
Pioneer DJ expands its range of rekordbox dj native controllers by launching the DDJ-RR and DDJ-RB.
Both controllers feature two channels while the DDJ-RR includes Deck Select so you can now switch between all four rekordbox dj decks at the touch of a button.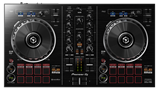 Alongside rekordbox dj's 4.1.1 update the controllers introduce buttons for new features including Sequence Call, which lets you create and save sample sequences then play them back without touching your computer.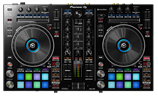 Sleek style, compact design – the new DDJ controllers are Pioneer DJ's most tactile to date.
This Father's Day, give Dad a gift that keeps on growing.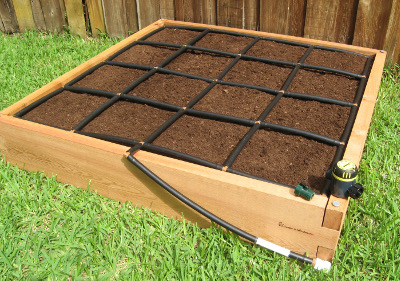 GardenInMinutes.com's all-in-one raised garden kits give Dad all the tools he needs to grow a great garden, without needing any tools of his own! These handcrafted kits feature cedar garden bed timbers, patent pending Garden Grid™ watering system (which doubles as a planting guide), water timer, water flow valve, and free pack of starter seeds – all of which assembles by hand in just a matter of minutes! No complicated assembly or frustrating projects. Just convenient and high quality designs that make growing your own fruits and vegetables easier than ever. Their most popular kit is our 4×4 Raised Garden Kit
gardeninminutes.com
XIKAR OUTDOORSMEN GIFT PACK
LIGHTER / HUMIDOR COMBO
$35.99 was > $55.98 ON SALE
36% OFF

Xikar Outdoorsmen Gift Pack
Your cigars will be easy to find under all your hunting or camping gear with this XiKAR Outdoorsman gift set that includes a virtually indestructible, airtight 5-cigar case and a durable XiKAR Stratosphere torch lighter that works at up to 12,000 feet above sea level – all at a LOW Famous price!
RECENT REVIEW
Unique And Excellent
for Xikar Outdoorsmen Gift Pack
by Chris in KS on January 11, 2015
"Both of these products are part of the quality that Xikar is known for – the case is strong, unique and seals well with a good, simple, small capacity humidifier which keeps cigars fresh while traveling. The lighter is a little finicky, but once you find where it works based on altitude, it s very hot and lights quickly. The lighter worked very well in Afghanistan at 7000 feet, and I'm sure it would go higher no issues."
More on >> www.famous-smoke.com/xikar+outdoorsmen+gift+pack

ABOUT the Famous Smoke Shop – Your Online Cigar Store
We Sell Millions of Discounted Cigars from over 1000 brands, 7 Days a Week.
You're a cigar lover with a sweet spot for low prices. We're all on the same page here, because that's what Famous Smoke Shop does. We started out on the mean streets of NYC in 1939 – and as the OG's of the cigar game, 75+ years in the premium handmade business ain't nothin' to mess with. We do straight-up cigar deals, day in and day out: take the big brands and top names in the business…and with the deft and subtle touch of a steamroller, flatten MSRPs to get you the low, low cigar prices you deserve. No secret sauce, no magic formula. Just selling cigars the Famous way.
A good smoke on any budget.
If you catch yourself saying, "There's no place that sells cigars near me like Famous…", you're right. Famous is no ordinary cigar shop, and our selection is one of the reasons why: from highly-rated classics and boutique smokes to easy-to-enjoy cigars for beginners, every cigar we sell is densely packed with satisfaction and cut to the lowest possible prices. We're proud to have one of the largest on-site humidors in the world, filled to the rafters with top brands and budget sticks as far as the eye can see.
Are you new to the stogie madness?
Beginner cigars are our specialty. And if you want to learn about cigars we sell, we've compiled a hefty catalog of cigar ratings and reviews sourced not from the jet set elitists who compare everything to Cuban cigars, but from the normal, stogie-chomping rank and file folks who actually get it – like you. It's been our method of choice for rating cigars and making recommendations, and always will be; that's truth, justice and the American way.
It's time to soak in the savings.
So whether you're on the lookout for cheap cigars to smoke while knocking around the back yard or a fistful of top-notch premiums for your next special occasion, we've got all types of cigars deeply discounted, in stock and ready to ship – and we'll deliver 'em fresh to your door backed by the official Famous 30-day Money Back Guarantee.
We see that gleam in your eye. Shop now and outfit yourself the Famous way: the cigars you want, at a savings that might just have you skipping down the block with glee.
Famous Smoke Shop: the best place to buy cigars online. Period.
Bugaboo
Bugaboo is a global mobility company whose products invite people to explore and move freely through their world.
Driven by design, we seamlessly integrate form and function into our iconic strollers. Designed for everyday use, Bugaboo strollers are built to last for a newborn through toddler years and can be customized to suit your needs, style or journey allowing baby to face the world or their parents. Bugaboo is a global brand available in 50 countries worldwide and online at bugaboo.com.
Vertical Descents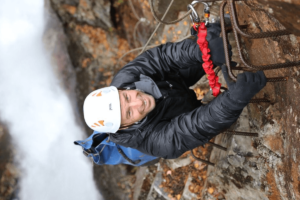 With Father's Day just around the corner Vertical Descents offers a unique gift idea to show how much you appreciate your dad!  Adventure seeking in the outdoors is invigorating, exhilarating and exciting. Five stars certified on Trip Advisor, Vertical Descents who have centres across the UK in locations like in Fort William, Cornwall and St Ives offer a plethora of activities that promise just that! Spring is in the air and many of us are itching to dive into outdoor escapades.
Father's Day Breaks:
Sometimes it is hard to decide what activity is going to suit the whole family, don't worry we are here to help! Most of our activities have a 'dip in and out' option so if you have small ones they can enjoy splashing about whilst the older ones do the scarier stuff. Parents are encouraged to join in to ensure there are plenty of stories during the car home!
www.verticaldescents.com
For the father who loves music
This Father's Day, indulge your dad's love of vinyl. Let him play it loud and proud. A turntable, Bluetooth speaker or Vinyl Vase, with gifts for all budgets GPO Retro is on hand to help you treat your music loving dad this Father's Day.
GPO Bermuda
Buy your dad a special turntable, letting him be part of the vinyl revival.
GPO's Bermuda takes the retro Dansette style and updates it with a USB connection allowing you to digitise your records.
A full size, three speed turntable with MP3, fully automatic tone arm, built in full range speakers and optional legs to make it freestanding it's the ideal gift for the music loving dad.
RRP £159.99
GPO Jive
For the dad with a vast music collection on multiple formats look no further than the GPO Jive.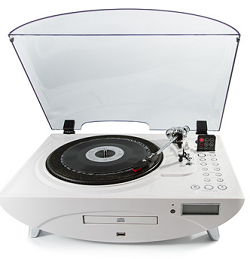 A 4 in 1 it boasts a three speed turntable, CD player, radio, MP3 connection, USB and built in speakers.
This is for the modern music lover.
RRP £169.95
GPO Attaché
The GPO Attaché is one of our most popular turntables.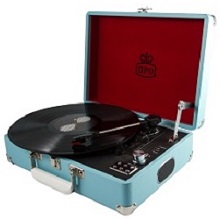 Coming in five colours, the Attache is a suitcase style turntable that just needs to be plugged in to play. With a built in twin speaker, three speeds and a USB port for digital output it's the ideal addition to your music collection.
RRP £89.95
GPO Jam
If your dad was a bit of a Mod back in the day this GPO Jam is the perfect gift.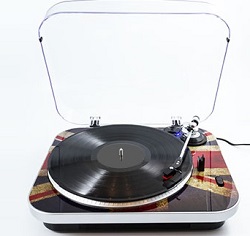 With a unique Union Flag print it also comes with a clear dust cover and chrome finish.
A three speed turntable with auto stop function, USB connection and RCA line for extra speakers it's a stylish addition to any living room.
RRP £79.97
GPO Westwood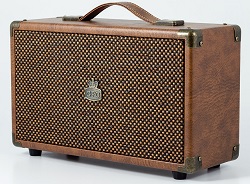 A Bluetooth speaker might be just what you dad needs to boost the sound of his existing turntable. The GPO Westwood offers an additional 25 watts of sound with bass and treble dials, giving you total control of your sound. Compact with retro styling, Bluetooth connectivity and connection options through RCA it's designed to play your music whatever its format.
The GPO Westwood comes in Black, Red, Green, Brown and Blue and is finished with a vintage cloth style grill, metal corner protectors and carry handle.
Under £50
What do you buy the vinyl fan who has everything?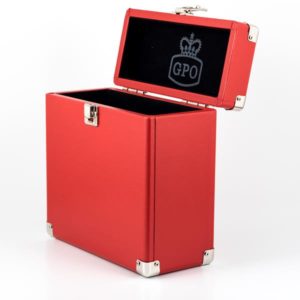 GPO's Vinyl Case comes in a size designed for 12" or 7" vinyl.
Holding between 40 and 45 records it's the stylish solution for the vinyl collector who wants to keep their vinyl safe and secure.
Vinyl cases come in Red, Black, Green (only 12"), Blue and Brown and are priced RRP £34.95 or £30 depending on size.
JAM XT Extreme Bluetooth Wireless Speaker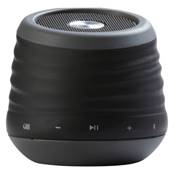 Suggested MSRP: $74.99 $69.99
Help Dad enjoy his favorite jams with this splash, drop and dirt proof wireless speaker. Rechargeable battery lasts up to 8 hours and can be used within a 30' range. A fold-out carabiner makes for easy transport of this small speaker with big sound.

www.knuckleandclaw.comLA's beloved Knuckle & Claw DIY KIT !
Now you can give the gift of pristine lobster rolls from nationally acclaimed seafood mecca Knuckle & Claw with their DIY kits that ship anywhere in the US! They're perfect for the Father's Day gift guide you're working on as their fresh, never frozen lobster meat give people the opportunity to enjoy Martha's Vineyard-inspired rolls anywhere in the nation.
Each kit has everything you need to make your very own Maine lobster roll, including 4 servings of fresh, never frozen lobster meat that was swimming in the ocean just 48 hours before arriving at your doorstep. Knuckle & Claw has received accolades including LA Magazine's "Best Lobster Roll" and was named one of Huffington Post's must-try lobster rolls in the country, and now lobster aficionados can enjoy these rolls anywhere!
Garmin S20 Approach GPS watch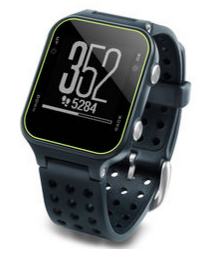 The latest in GPS golf course watches packed with features such as Garmin's AutoShot round analyser for detailed game analysis, over 40,000 pre-loaded golf courses, and the ability to perform activity tracking to assist a healthy lifestyle day to day.
Pointless Board Game!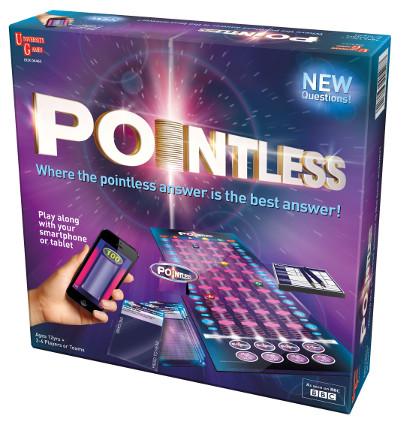 With the Pointless game, you can recreate the top BBC 1 quiz in your living room where the most obscure answer wins. The game also comes with a phone app so you can also experience the tension of revealing the points scored with the interactive-app scoreboard. Ages 10+ years. For 2-4 players. RRP £19.99. Available at Tesco, John Lewis, Waterstones, Amazon, Argos, WH Smith, Toys R Us, Debenhams and Hamley's.
Brongifted.co.uk have lots o new Father;s Day gifts! Plus some old favourites!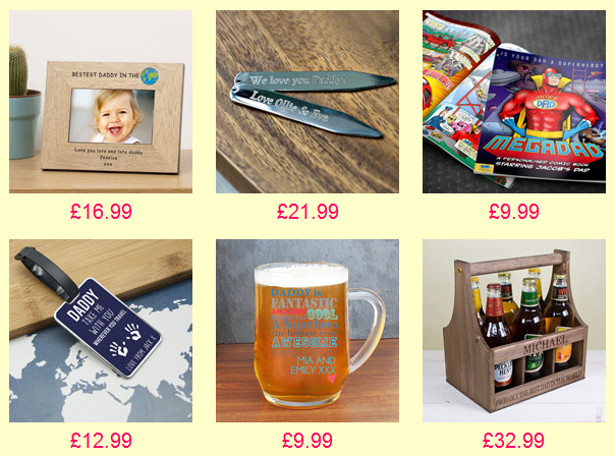 www.bespokeverse.co.uk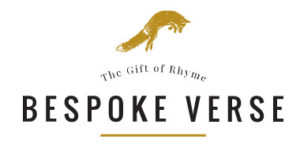 Dad's Job Description Print: A clever and original print outlining all the jobs a father does. From being a comedian and magician through to a coach and Lord of the Manor, this shows that there really is NO job a dad can't handle!
Dad Poem Print: Simple and timeless, this poem is a 14-line sonnet about what dads mean to us. Available in a range of coloured fonts, this makes a thoughtful present for the special man in your life.
What Is A Dad? Print: An affectionate verse that's ideal Father's Day gift material, this print references all the little things that combine to make an amazing dad… guaranteed to evoke a smile and/or tears on opening!
My Dad Is Rad Mug: A top quality china mug.
Phantom Devialet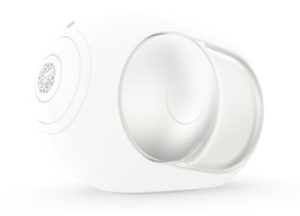 an ultra premium 100% wireless sound system that integrates revolutionary technologies to process and emit sound, that required 10 years of development and £20 million in R&D. Protected by 88 patents, PHANTOM emits an ultra-dense sound with zero distortion at full power, zero background noise and zero impedance.
Pocket Sized Projection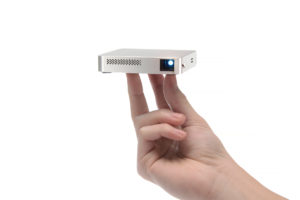 Projector to go: Wireless, ultra-compact and bright – Pico-Projector, MobileCinema i70" with Wi-Fi, battery and stereo speakerss.
Introducing the new Aiptek i70 MobileCinema, perfect for business and holidays, the small Wi-Fi projector is the perfect companion for frequent travellers, due to its integrated battery and Wi-Fi support, it is instantly usable without any cables. Data from iOS- or Android devices can be transmitted via Airplay or Miracast to the projector, while other devices can be connected via Wi-Fi (2.4 GHz and 5 GHz) and a free app "EZ-Cast" or via mini HDMI.
Lightweight it is just 132 g and compact at 85 mm x 85 mm x 17 mm (L x W x H). It projects 70 lumens of brightness a sharp and high-contrast image of up to 80 inch diagonal with a resolution of 854 x 480 pixels on the wall.
The sound comes through integrated stereo speakers and the build-in 2.300 mAh battery provides sufficient power without messy cables. Therefore, the small projector is not only perfect for presentations but also for movie nights via smartphone streaming in hotel rooms or spontaneous image-slideshows at home with friends.
The new Pico-Projector also convinces optically and presents himself in a stylish and stable aluminium design. The energy-saving RGB LEDs offer a lifespan of up to 20 hours. The Aiptek MobileCinema i70" is on sale now at a £288 from Amazon and comes with a HDMI cable and USB cable.
ALL-NEW Keyport Pivot the perfect gift for Father's Day, so useful for athletes!
ALL-NEW Keyport Pivot (mykeyport.com/pivot), a modern reinvention of the outdated keychain, the perfect gift for Father's Day, and is available for pre-order. It was also designed by a Cal Berkeley national collegiate champion rugby player!
Infusing utility with style, the Keyport Pivot is a modular multi-tools that consolidate your keys, pocket tools and smart tech and that you will use every day, several times a day.
The Pivot is made of aircraft grade aluminum, feature a low-profile lanyard attachment, and is fully customizable, including modularity on both sides. – Easily interchangeable modules featured in the Kickstarter launch include:
– Bluetooth low energy locator that works with TrackR
– Folding knife designed by Glenn Klecker of Klecker Knives
– 12 lumen mini-flashlight
To combat the biggest problem associated with keys….losing them, both Keyports come with KeyportID, an online lost and found service that uses the unique serial number engraved on each Keyport to connect owners and finders directly and anonymously with a click.
In short, the Keyport Slide is a very useful tech gadget, an indispensable everyday carry tool, a must-have fashion accessory, and the perfect gift.
We can even brand it with your favorite local rugby team (as long as we have permission to do so)!
In addition to our website (mykeyport.com), you can check us out on Facebook (facebook.com/thekeyport), YouTube (youtube.com/thekeyport), and Twitter (twitter.com/thekeyport.com).
Shift Father's Day into Top gear!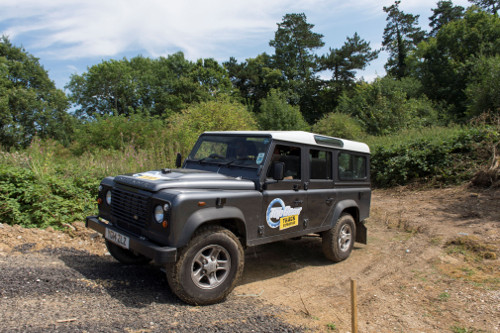 –          Treat your dad like a celebrity at the Top Gear Track Experience
Treat dad like a star this Father's Day with a Top Gear Track Experience he'll never forget.
Take advantage of some special Father's Day offers and surprise dad with a Top Gear off-roading experience for just £49. This is no ordinary off-roading, this is Top Gear off-roading, where he'll be dealing with copious amounts of mud in a 4×4 while getting fired at by a tank, avoiding caravans and dangling Stig heads!
Get dad this, Sneakertub, a monthly mystery subscription service delivering sneakers
and sneaker accessories straight to your door !
Sneakertub is a monthly subscription box delivering awesome sneakers from top brands such as Nike, Adidas, Converse,Vans, Timberland, Peak and many more. The package also includes T-Shirts,Snap backs, sneaker laces, socks, cleaning solutions, sneaker art and many sneaker related items on a monthly basis. Sneakertub carries items with a minimum retail value of $120 for $60* a month delivering worldwide to your doorstep.
SNEAKERTUB = A PAIR OF SNEAKERS (GUARANTEED) + 3 TO 4 SNEAKER ACCESSORIES !
also >> SNEAKERTUB LITE = 4 TO 5 SNEAKER ACCESSORIES
How it works
1. Choose box
Sneakertub or Sneakertub Lite
2. Choose plan
1 Month : 3 Months : 6 Months : Annual
3. Enjoy
Unbox : Explore : Share
More on >> www.sneakertub.com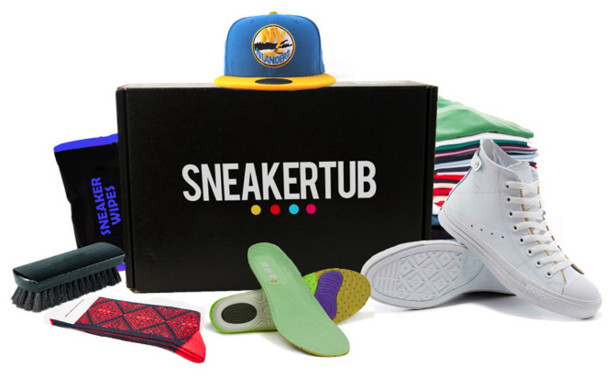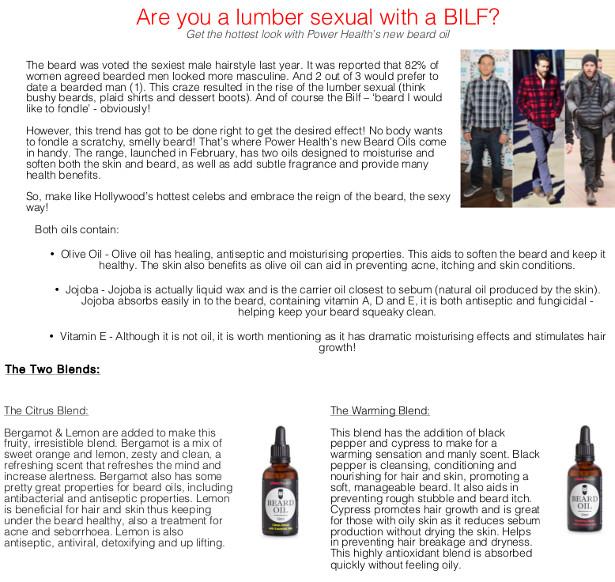 For Father's Day this year, how about surprising him with Rodenbach beer which is consistently rated among the best in the world
by critics and those in the know, and yet – likely something he's never tried before?
Rodenbach beer has been making sour beers for nearly 200 years, aged to perfection in giant oak casks called "foeders", the liquid has received a perfect 100 points on Beer Advocate, and the late beer aficionado Michael Jackson once called it "the most refreshing beer in the world."
As a father's day gift, a 4-pack or 750ML bottle of Grand Cru, which is made up of 2/3 aged beer blended with 1/3 young beer.
RODENBACH Grand Cru
Grand Cru by RODENBACH has on average been left for much longer in the oak casks ("foeders") of the Roeselare "beer cathedral", which results in a more pronounced version of the "Flanders Red-Brown Beer" style. RODENBACH Grand Cru consists of 1/3 young beer and 2/3 beer matured two years in oak. The result is a complex beer with a great deal of wood and esters, vinous and with a very long aftertaste, just like a Grand Cru wine.
Michael Jackson rightly called this beer a "World Classic" and "the Burgundy of Belgium".
Characteristic features
Mixed fermentation – Flanders Red-Brown Beer
Recognised local product – 6% ABV
Brand identity
Brand values:
Unique (product) – Willful – Reliable
Hearty – Candid – Sophisticated
Moment:
Connoisseurs' beer, a specialist beer aimed more at experts
To aid relaxation or as a personal treat
Especially alone, but also in a small group
Awards
1996 All About Beers Magazine USA, Gold Medal – Belgian Red Ale
2011 World Beer Awards, World's Best Dark Ale
2011 World Beer Awards, World's Best Ale
Born in the USA, for father's day have some great gifts for the dad in your life, like beer making kits , gin and old fashioned cocktail making kits, a brief case filled with all kinds of goodies and for the griller some great grilling sauces or a Craft Beer making kit!!
Here are some of their goodies!
Craft Beer Kit Plus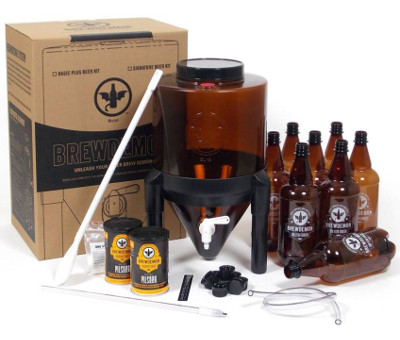 Makes 2 gallons of beer in just 14 days! 2-GALLON CRAFT BEER KIT PLUS More and more Americans realized that Big Beer all tastes the same so they started the Craft Beer Revolution. Now you can have beer that has flavor by brewing it yourself with your own Craft Beer Kit Plus. This kit includes one of our most popular Craft Series Plus recipes. This is an all malt beer, coming in at around 4.7% ABV, smooth going down and lightly hopped. You'll enjoy knocking this back. Beer is not for sitting and sipping. That's tea. (different Revolution.) Speaking of Revolution, that best describes the world's first (patent pending) small batch conical fermenter which is included with this kit. It allows you to brew batch after batch and always with great results. It's designed that way. The other Plus (besides the extra malt) is a full set of logoed PET bottles to capture and show off your prize creation. Caps are included and reusable for a fully professional presentation of your brew. Guard this beer! Once your friends see your bottled brew, they're going to want some. Store it in a dark, cool place away. Send them to us and they can make their own. If they beg, maybe give them a kit as the gift that keeps on giving. Kit Includes (1) Conical Fermenter (1) Fermenter Base (1) Adjustable Flow Tap Assembly (1) Venting Plug (1) Stick-on Temperature Gauge (1) Of Our Most Popular Recipes (American Prophecy Ale Plus) (1) Packet of Dry Brewing Yeast (1) Packet of One Step No-Rinse Cleanser (8) Plastic Amber 1 Liter Bottles & Reusable Caps (8) Custom Bottle Labels (1) Easy to Follow Brewing Instruction Brewing Note Sanitize everything that comes in contact with your beer.
Product Type – Beverage Kit
State of Origin – Arizona
Rate it
$81.99 / Pack
Homemade Gin Kit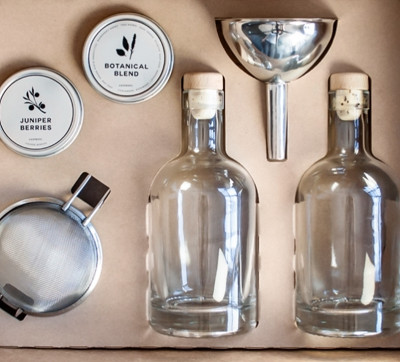 Homemade Gin Kit The Homemade Gin Kit contains everything you need to transform a generic bottle of vodka into a unique and delicious home-blend of your very own gin! Alcohol not included.
Product Type – Cocktails
State of Origin – New York
$53.99 / Pack
Old Fashioned Kit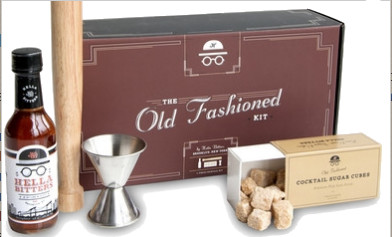 The quintessential Old Fashioned cocktail dates back to pre-prohibition America. Our kit comes with everything you need to bring this American classic into your home. Simply combine the sugar cubes with our aromatic bitters, muddle thoroughly, add the whiskey of your choice, ice and an orange peel. Stir until ice cold and enjoy.
Includes:
3oz Box (20 cubes) of Raw Demerara Sugar Cubes
Includes one Double-Sided Jigger –1.5 oz / 0.75 oz
Includes one Natural Hardwood Muddler — 10 inches in size
Lastly, includes one Hella Bitters 5oz bottle of aromatic bitters
Material: Glass, stainless steel
Care: Jigger and muddler are dishwasher safe
Use: Requires alcohol (not included)
Product Type – Beverage Kit
State of Origin – New York
Rate it
$64.95 / Pack
Paint a personal picture of thanks this Father's Day with Harris

Finding the right gift for Dad can be challenging, however forget socks and chocs this Father's Day (19 June). For the practical 'DIY Dad', who loves indulging in a spot of painting and decorating, Harris is offering a free online personalisation service to anyone who orders one of its innovative 'Never Buy Another' paint brushes through www.harrisneverbuyanother.co.uk.
All messages are laser etched free of charge onto the FSC® beech wood handle of the only paint brush on the market to offer a lifetime guarantee. Harris promise that if the brush is not performing at its best it will provide a complementary service, repair or replacement for life.
The brush is the first of its kind; not only does it come with an aftercare service for life, it also features patented DOUBLE DOME TECHNOLOGY™, which shapes the brush head for exceptional control.
Stu Hobbs, sales and marketing director, from Harris said: ""DIY-related gifts are always a popular choice for Father's Day, and our Dads are often the unsung DIY heroes. As each brush is personalised it's a lovely way to give an original and personal present to say thanks for all they do for us, including all those little DIY jobs, and perhaps an offer to help to give them the day off!"
Available in 1inch, 1.5inch, 2inch and 3inch sizes, and also as a twin pack, the brush range is available online or in B&Q stores nationwide. Brushes are priced from £8 to £18, and include a free message personalisation service through www.harrisneverbuyanother.co.uk, making it the perfect Father's Day gift for 'DIY Dad'.
Since 1928, Harris has been manufacturing quality decorating products, having learnt that regardless of how good your paint is, it's only ever as good as the brush used to apply it.
Engage in the #harrisneverbuyanother conversation on twitter @harrisbrushes or www.facebook.com/Harrisbrushes

The World's First MFI Power Bank, Compact, Slim and Powerful.
The Besiter Mercury is the World's First MFI Power Bank. It is super powerful with up to 10000mAhMFI capacity. The Besiter Mercury can charge an iPhone four times, a Galaxy S6 two and a half times and tablet or iPad once with its battery life. The Mercury Series is the world's first & only MFi Certified power bank.
With its slim line appearance of just 5.5″ and sleek coating it will sit well alongside your phone or tablet. It comes with 2 USB ports so that you can easily charge 2 devices at the same time. It can also be charged whilst it's charging your device so you never need to run out of power.
It has intelligent charge, which detects the electrical demand of different devices and charges specifically to its needs. This means it works with 98% of all mobile devices. With many safety features including overcharge, over current, short circuit, over voltage protection it makes it a worthy gadget.
Available in Black & Grey or White and Gold the Besiter Mercury 10 costs £34.99 from Kavson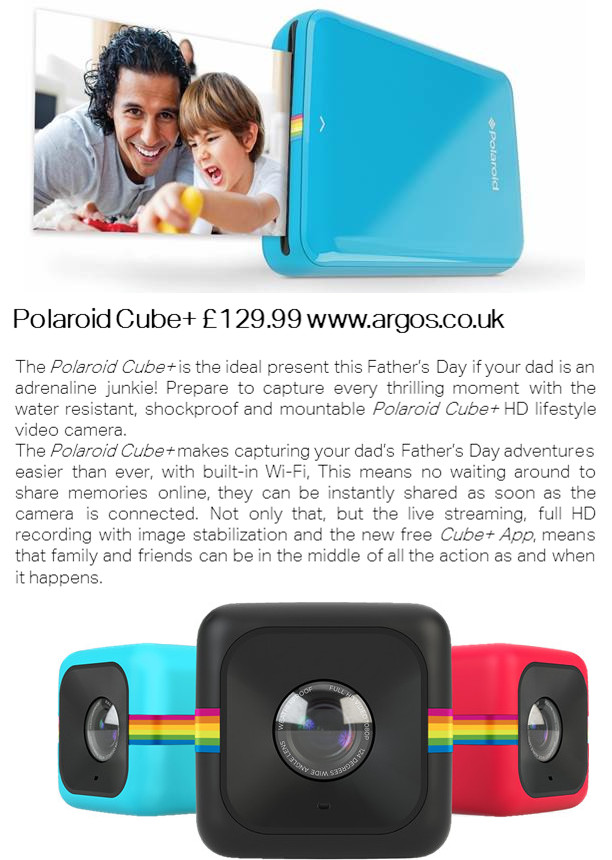 Bang & Olufsen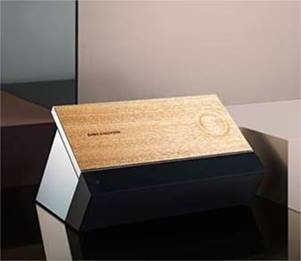 Bang & Olufsen's innovative wireless music system introduces a new, intelligent feature that matches your music to your mood and suggests music or radio programmes that fit in with the day of the week and the time of the day. So whether Dad is the Rolling Stones' biggest fan or Ed Sheeran's most devoted listener, the BeoSound Moment learns your taste in music, and will play him what he wants to hear, when he wants to hear it. The snazzy design of product makes the BeoSound Moment the perfect gadget gift this Father's Day!
A gift from Highland Chocolatetier would be the perfect gift this Father's day. From our whiskey chocolate range to a gift hamper you are spoiled for choice! Check out their range on >> www.highlandchocolatier.com
EMBRACE THE SPIRIT OF DADVENTURE WITH GERBER THIS FATHER'S DAY!

Forget socks, power tools and aftershave, why not spoil your dad with essential adventure gear from Gerber this father's day – after all it can sometimes be a tough job being a Dad!
Together with Bear Grylls, Gerber has created its Survival range – a line of the toughest most innovative tools, knives and outdoor equipment available that every dad would want to add to his kit. Armed with Gerber gear, he'll look like a hero on a camping weekend, or impress the kids around the home – it's the ultimate equipment.
Bear Grylls adds: "This range covers the whole world of adventure, and we've created much more than just blades – there's everything from fire-starters and knife sharpeners, to little micro torches and survival packs. All of it has been tried, tested and proved, in some of the planets toughest terrains and I am so proud that this gear has shown itself up to the biggest challenge! The BG Survival Series range features everything you need to adventure and survive in the great outdoors, and ultimately it is all about getting home alive."
TOP PRODUCTS TO TAKE ON A DADVENTURE!

1. The Bear Grylls Fire-starter is a great way to get a camp fire or garden bonfire going. Sparks will fly!
RRP: £19.99
2. If you need paracord to secure a tent, or have been tasked to build a tepee, the Bear Grylls Survival Bracelet is the best piece of kit to have to hand. It looks the part too!
RRP: £19.99
3. Bear Grylls Pocket Tool with five components, there is no pocket tool as handy as this one! RRP: £19.99
Under £35

4. With the Bear Grylls Greenhorn Tool, make whittling sticks for toasting marshmallows on easy (and with it you will always have a bottle opener to hand for a beer at the end of the day). Greenhorn Tool RRP: £29.99
5. For night time adventures including running, trekking or walking the dog, the Bear Grylls Hands-Free Torch ensures you'll be able to see, and be seen no matter the time of year. RRP: £29.99
6. Lifesaving in an emergency or just really handy to have in your backpack. Bear Grylls Basic Survival Kit mantra is: Stay prepared. Stay alive! RRP:£29.99
Under £50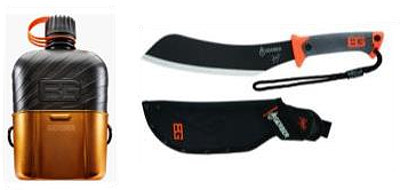 7. Bear Grylls Compact Parang can whack through thick grass and woody brush all day, then chop vegetables and whittle fire starter by night. Ideal for a night camping under the stars. RRP £44.99
8. Bear is renowned for drinking his own urine to keep hydrated – we'd recommend filling this Bear Grylls Canteen with water for day-to-day hydration! RRP £39.99
£50-£100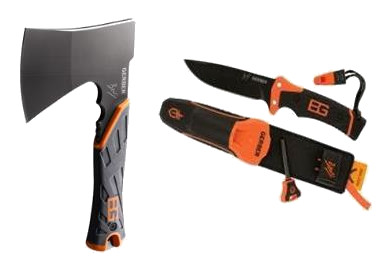 9. The worse the weather gets, the more you'll appreciate this sturdy little Bear Grylls Hatchet to turn out stacks of firewood or help you improvise a quick shelter. RRP: £59.99
10. The Bear Grylls Ultimate Pro Fixed blade is the no #1 best-selling knife in the world. Great for when out on an adventure, or when you simply need to open an amazon package! RRP: £74.99
11. Don't forget to take the Bear Grylls Ultimate Kit with you when on any Dadventure – it has everything you'll need to survive the world's toughest adventure! RRP: £59.99
Gerber products are widely available nationally throughout the UK. For more information on Gerber visit www.gerbergear.com.
CHRISTOPHER WARD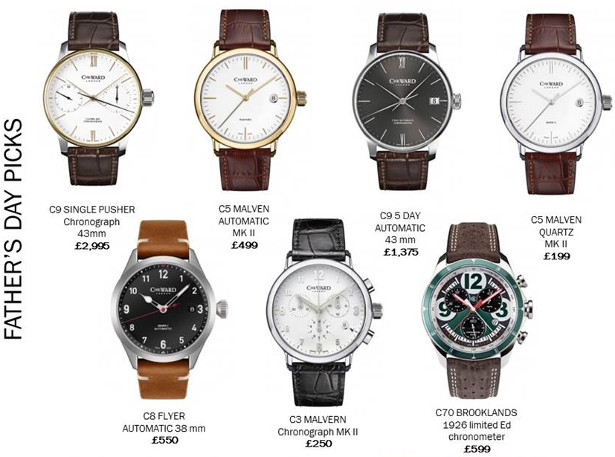 Polaroid.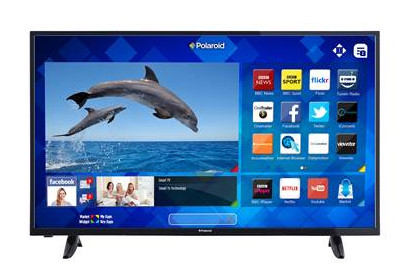 Polaroid We have a new 4k high definition LED TV Smart TV launching in summer called the Series 6, complete with Netflix, Youtube etc.
they also have a range of digital cameras that are ideal for sporty/thrill-seeking Dads, as they are durable and water-proof up to 3m.
Bluebeards The Perfect Man Kit….. everything he needs to stay looking and smelling his best everyday !
The Perfect Man Kit has been described as the perfect Father's Day gift, it contains everything he needs to stay looking and smelling his best at all times – after all, nobody wants an embarrassing dad, and this manly set is the complete opposite.
The set comes complete with The Bluebeards Revenge's anti-perspirant deodorant, cooling moisturiser, brushless shaving solution, Big Blue Bar of Soap for Blokes, eau de toilette and comb – making for a great all-round selection that will see to any grooming woe. All products come beautifully presented in a branded gift box, and priced at £49.99.
Find out more on >> www.bluebeards-revenge.co.uk

Give the manliest of gifts with The Bluebeards Revenge!
The Perfect Man Kit contains all that is needed to whip him into shape, leaving him clean, shaven and smelling good all in one go.
An excellent gift idea for a birthday, Father's Day or Christmas -so dump the socks, jumpers and pants, and get him something he really wants this year. He will thank you for it!!
Contains:
1 x 100ml Brushless Shaving Solution
1 x 100ml Cooling Moisturiser
1 x 100ml Eau De Toilette
1 x 175g Big Blue Bar Of Soap For Blokes
1 x 50ml Anti-Perspirant Deodorant
1 x Comb
BRUSHLESS SHAVING SOLUTION (100ML)
The Bluebeards Revenge Brushless Shaving Solution is a masterpiece of production, bringing together a combination of clever ingredients to provide a slippery texture that enhances razor glide no end. The result? No snagging, minimal irritation and smooth, quick and easy shave.
COOLING MOISTURISER (100ML)
Who else could get away with creating a modern cosmetic laced with such exotic and scary-sounding ingredients as extract of prickly pear, stinging nettle and fenugreek!? Not nearly as vicious as they sound, these manly ingredients are highly regarded for their moisturising qualities and ability to calm, cool and re-invigorate the skin – so man up, and moisturise!
EAU DE TOILETTE (100ML)
Manliness in a bottle – need we say more?
This refreshing fragrance opens with ozone notes accented by Sicilian bergamot and Ligurian basil, while the heart features a rich blend of jasmine, black tea and watermint. Rich base notes include Madagascan vanilla highlighted by sandalwood and patchouli, rounded off nicely with a good dash of oakmoss and musk.
If that little lot means nothing to you then we don't blame you one bit – but suffice it to say, it smells pretty darn good.
Presented in a vibrant blue bottle laser-etched with the iconic Bluebeards skull, it doesn't look too shabby either, and uses a functional atomiser spray to help you get the most out of your fragrance.
Brace yourself for the growing crowd of admirers gradually forming around you!
BIG BLUE BAR OF SOAP FOR BLOKES (175G)
A chunky, blue bar of soap, fit for the manliest of hands.
The Big Blue Bar of Soap is enough to keep him clean from head to toe and eradicate the risk of him stealing yours, all in one go!
ROLL-ON ANTI-PERSPIRANT DEODORANT (50ML)
Keep those unsightly sweat patches at bay with The Bluebeards Revenge's roll-on Anti-Perspirant Deodorant! Believe us, it is not a good look.
This silver-based formula uses the natural anti-microbial properties of (unsurprisingly!) silver to neutralise the bugs that cause body odour, banishing unpleasant smells and leaving you and those in your immediate vicinity to enjoy the modern but classic Bluebeards Revenge scent alone.
Whether you're pushing the boundaries of human endurance or simply enjoying a night on the town, there is no reason to compromise on looking and feeling fresh – not to mention smelling it. Trust us – the admirers will be queuing up to catch a whiff.
To avoid the risk of accidentally suffocating anyone in your immediate vicinity, we've even packaged it as a handy roll-on, for discrete application wherever you are.
COMB
This 18cm comb is made of the finest plastic known to man, and with its vibrant blue colour and iconic Bluebeards logo, it's the ultimate accessory for taming your mane.
What better gift, than the joy of a shared story.
mikesforhim.com

A new line of all-natural skin care products for guys is the perfect fathers day gift. Unlike many brands who begin offering products to women and then add a men's line to meet demand, their line is formulated for guys and branded for guys.
H.L. JAMES
H.L. James Chestnut Alligator Wallet:                                    $395 USD
H.L. James Onyx and Gold Alligator Toiletry Bag:               $3,495 USD
H.L. James Navy and Silver Alligator Backpack:                  $35,000 USD
THE PERFECT GIFT FOR DAD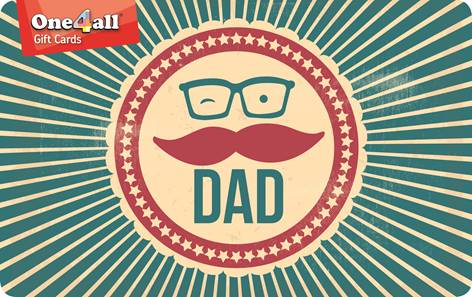 Discover Britain with Digital OS Maps and Unlock Adventure
Ordnance Survey produce the most detailed mapping app to be your complete guide to the outdoors
OS Maps, the new multiplatform application from Ordnance Survey, gives casual walkers, ramblers, runners, cyclists, mountaineers and other outdoor adventurers a single digital source to plan and discover Britain. The website and free smartphone app includes OS's standard and aerial mapping to plot routes on, but with an annual subscription you can unlock a wide range of extra features. You can also use your subscription on all your devices (desktop, iOS or/and Android).
DIY stress relief for dad
www.handy.com
He still hasn't put those shelves up has he? Here's a secret, not all dads do DIY and the dad in your family might be hiding the fact that neither does he.. Instead, starting from just £20 an hour you can hire one of Handy's DIY professionals to take care of all those DIY jobs dad's been postponing for the last few decades. Lets be honest, the best gift you can give is time, the relief of some unfinished-DIY-depression is a pretty good gift too.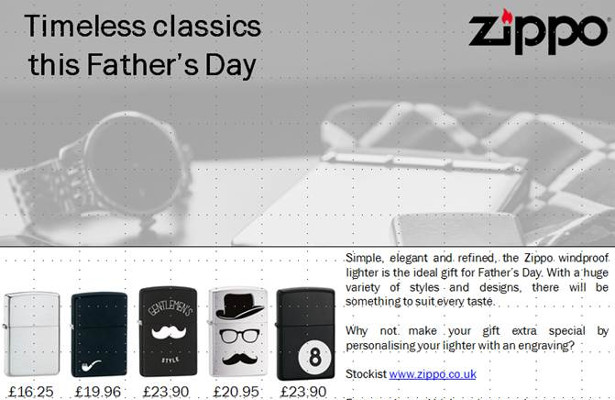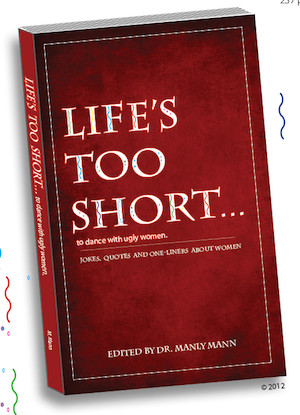 For Father's Day, Chef's Cut Real Jerky created their Bacon Bouquet fully stocked with all of Chef's Cut bacon jerky varieties!
Including Sriracha, Maple and Applewood – for just $49.95. Give dad something he'll really love with this on-the-go bacon snack that he can take to the office, golf course or share with his buddies while watching baseball.
If the bacon bouquet is out of the question, Chef's Cut has a multitude of jerky varieties from Chipotle Cracked Pepper (steak), to Buffalo Style (chicken) and Teriyaki (turkey), and the list goes on. This is the perfect snack for the active dad who spends every chance he can get outside or for the dad who's jet setting around the country on business and enjoys a tasty and tender snack– with 12 grams of protein to keep him energized throughout the day.
www.chefscutrealjerky.com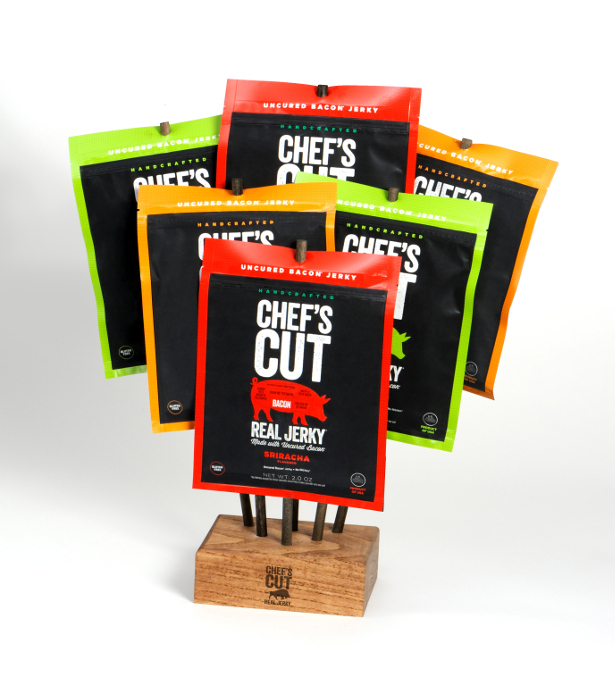 Healthy Father's Day Escapes in aid of Men's Health Week

In the run up to Father's Day, Men's Health Week (13th-19th June) is dedicated to raising awareness of the physical and mental health problems impacting the men in our lives. With many modern day Dad's living high-powered lifestyles where work and family often take priority, unhealthy eating habits and lax fitness regimes can often take hold, leading to weight gain and related health issues. With heart disease, diabetes and high blood pressure ranking as the top three health problems plaguing men, all three can be prevented through a healthier lifestyle. Helping Dad's around the world to take a more pro-active approach to their well-being, Health and Fitness Travel, the leading specialists in wellness holidays worldwide, share their top healthy Father's Day escapes. From boxing and mindfulness coaching in Ibiza to stress management and heart health in the Philippines, give your Dad the gift of wellness this Father's Day.
GET DAD AN ONLINE COUPON
HTTPS://WWW.ONLINECOUPONISLAND.COM THEY OFFER COUPONS AND PROMOTIONS
FOR MAJOR TECHNOLOGY, ELECTRONICS, AND SPORTS & OUTDOORS BRANDS.
Yeti Rambler Colster Can and Bottle Insulator ($29.99) or Yeti Rambler 64 oz  Stainless Steel Growler ($89.99)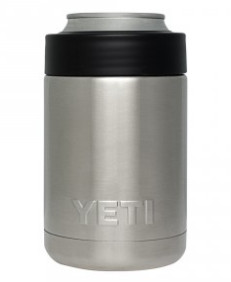 Both are made by the same brand that produces the famous Yeti Tundra coolers, which means you can trust that they have been scientifically engineered to keep beverages frosty for hours even in the hottest summer sun. To boot, their vacuum insulated stainless steel design prevents condensation from forming on the outside, so hands stay dry to the last drop.
Introducing Garrison Brothers Texas Straight Bourbon Whiskey.

Texas born from Texas corn.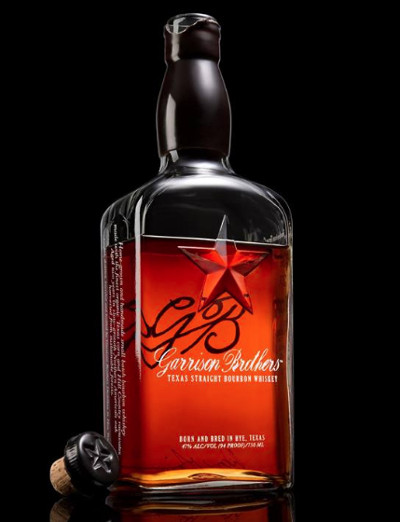 Follow on Facebook > www.facebook.com/garrisonbros
Garrison Brothers, home of the first and oldest legal whiskey distillery in Texas. Like everything in the Lone Star State, our dreams were big from the start. We didn't want to make just any bourbon – we wanted to make the best bourbon ever made. Anywhere. We're confident we succeeded and have no doubt you'll agree.
Even the whiskey experts are beginning to take notice. In his 2014 Whisky Bible, Jim Murray — one of the most respected tasters in the industry – named our Cowboy Bourbon "American Micro Whisky of the Year" and he gave it a 96 score!
Garrison Brothers Texas Straight Bourbon Whiskey is bold, proud and authentic. It's home-grown and handcrafted from the finest ingredients. Plump, organic yellow corn from the Texas Panhandle. Premium organic winter wheat that we grow ourselves here on the ranch and two-row barley from the Pacific Northwest and Canada. We grind our grain fresh daily and we cook our own sweet mash – one batch at a time. Then we marry the delicious distillate with fresh Hill Country rainwater that we harvest and purify ourselves.
Garrison Brothers Texas Straight Bourbon Whiskey is NOT for everyday drinking. It'll set you back a little. It should be enjoyed in moderation, straight-up, or with just a little ice.
If you've been drinking Kentucky bourbon all your life, then you're in for something special when you crack open your first bottle of Garrison Brothers. But once you step up, that step backward is a long step indeed.
www.garrisonbros.com
Sonos Wireless Speaker
As Father's Day approaches bringing with it the yearly debate, socks or golf balls? I thought the Sonos wireless speaker will make a great addition to his man basket!. These range from the PLAY: 1 which retails at £169 through to the luxury end PLAY: 5 for £429.
This Father's Day, why not treat your Dad to something a little different?
Affordable Art Fair happening 16th – 19th June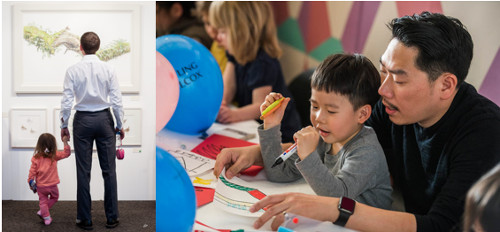 With research suggesting attending cultural events can improve your health and sense of wellbeing, a trip to the Affordable Art Fair is the perfect gift for any Dad looking to embrace his cultural side, and even invest in his own piece of art.
The fair takes place in the leafy setting of Hampstead Heath and is the ideal place for any art-loving Dad to enjoy an array of paintings, original artist-made prints, sculpture and photography. With gift vouchers available kids can take part in a variety of workshops at the fair, along with Dad, for a day out the whole family can enjoy.
Mamper with www.nimveda.com Hair Care Products
With the new craze of Mampering (the use of organic products for men's personal care), we believe our range of Organic based body care and hair care products would be a wonderful addition to Dad's caring for himself regime.