Tulip Bloom Collection SS17
Persian lovers in the middle-ages made the gift of a tulip as a declaration of love – the flower's black centre representing a heart burned by passion! And in the same spirit, dotcomgiftshop introduce Tulip Bloom, a beautiful new collection of gifts and home accessories which loved ones will adore. Symbolising the transformation from winter to spring, our designers have created a colourful new range adorned with a modern floral motif in an on-trend tropical colour palette. Available now from www.dotcomgiftshop.com

It's My Magazine
Specialising in weddings and love stories, we at It's My Magazine are a small family company producing bespoke magazines for new additions to the family – particularly for new mothers.
We also capture life stories for parents/grandparents who deserve a beautiful heirloom. It is presented within a printed luxury magazine and focuses on mums childhood, meeting her spouse, career, wedding day (if applicable) birth of the kids/grandkids and her friends.
As part of the Mother's Day package, we can also offer her a fabulous photo-shoot (but this addition isn't compulsory).
I'd love for you to have a look at a couple of recent examples we created to see our workmanship for yourself.
http://issuu.com/itsmymagazine/docs/it_s_my_baby_amber (It's My Baby example)
https://issuu.com/itsmymagazine/docs/itsmy60thbirthdayamita (Amita's 60th Birthday)
http://issuu.com/itsmymagazine/docs/irene_sinclair_itsmylifemagazine (Life story for mother's day)
http://issuu.com/itsmymagazine/docs/anthony_and_nicole.._ (Our classic love story/wedding heirloom)
Kind regards
Mother's Day card from thortful
Or perhaps one of their brand new Keepsake Cards for something a little bit different?

Card company thortful not only have a brilliant range of Mother's day cards but they are about to launch their brand new Keepsake Cards. The thortful app also allows you to upload your own handwritten message – a great option for kids who want to hand-write a personal message to mum.
Brand NEW Tokens of Appreciation That Go the Distance
Found the perfect card design for your mum? Make your heartfelt message truly last by ordering a card design from thortful and then have it professionally printed onto an A5 Keepsake Card that doubles up as a notebook. Not only will you gift your mum a brilliantly illustrated design that they can keep long-term, but it also enables them to share your heart-warming gift with the world on a daily basis as they carry it around.
Select something beautiful, heartfelt or even a tongue-in-cheek design – all with an added personalised message on the inside cover.
https://www.thortful.com/
The new Keepsake Card Notebooks are priced at £6.99 (+p&p) and available now. Both the cards and Keepsake Cards are available to purchase at thortful.com or via the thortful app.
TrackR Pixel
www.thetrackr.com/pixel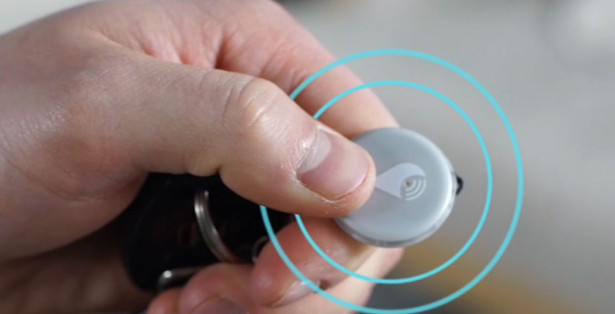 Mothers have a lot on their minds, ranging from taking care of the kids, the house, their jobs and the list goes on!
With so much on their minds, they need something that can manage mundane things, such as where they last left their car keys, so they can concentrate on more important things.
TrackR Pixel is a small tracking device that you can use to track things that are important to you using Bluetooth and the TrackR app on your smartphone.
This is great for mothers who struggle to keep track of all their belongings with their busy schedules. The device can be attached to a buggy, keys or handbag in case they get lost. The TrackR Pixel helps eliminate the added stress of losing your belongings, which every mother undoubtedly needs!
It's also great for families – if you, for example, can't find the remote, you can ring the same TrackR device from multiple phones and TrackR accounts, and thus avoid a few arguments.
Here are a few images so you can see what it looks like. Would this be of any interest to you?
Flowers guaranteed to last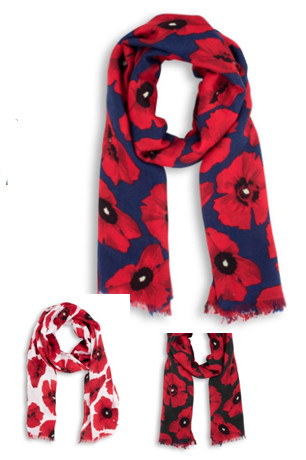 Every mum likes to receive flowers on Mother's Day, but why not give her some that are guaranteed to last a little longer this year with these stylish scarves from The Royal British Legion.
Available in three colours and featuring vibrant red poppies, the floral scarves can be worn year round.
It's more than just the scarves' style that lasts throughout the year however. All the profits raised from their sale go directly to The Royal British and their important ongoing work in providing care and support to all members of the British Armed Forces, past and present, and their families
The scarves are available directly from the Legion's online store, www.poppyshop.org.uk, for just £12.99, where you can also find a host of other Mother's Day gift ideas, including this stunning 1950's style Hepburn dress.
www.sparklingjewellery.com
Pieces that are perfect for mothers day
www.sparklingjewellery.com/collections/mums-the-word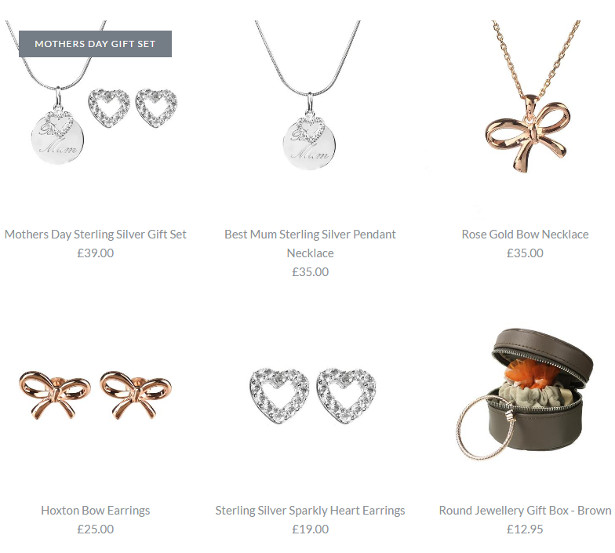 Tree of Life Necklace, £29 with personalised charms £3 each – charms can be any latter and any date from 1963-Present (charms are bird and heart). Available in sliver, gold and rose gold.
Personalised engraved bar necklace – £39 available in silver, gold and rose gold – any engraved message.
9ct Personalised gold disc necklace from £145.00 – Initial engraving
Four Mine
www.fourmine.com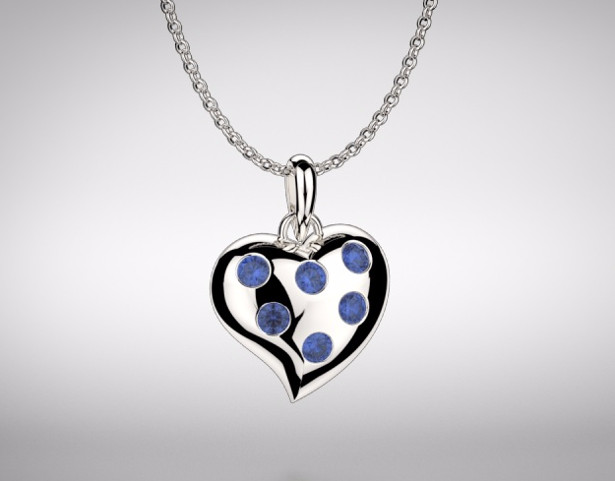 Jewelry is truly the way to a mother's heart. It represents the two elements of a mother- child relationship that a mother values the most. Jewelry is everlasting and precious. While traditional jewelry pieces have always been given for mother's day, giving something a bit more contemporary is the way to ensure that the gift will always be memorable. Below are our top picks for Mother's Day:
Shining Sapphire Heart Pendant:
https://www.fourmine.com/shop/necklaces/shining-sapphire-heart-pendant-sapphire?metal=150&carat=303
Truly the way to her heart. This pendant represents all the love that she holds in her heart for all her children. Sapphire is an elegant and versatile gem that is perfect for everyday wear.
Ruby Circle Pendant
https://www.fourmine.com/shop/necklaces/ruby-circle-pendant-ruby?metal=150&carat=310
This gorgeous gem is a red that represents love all around as she brings the family together.
Diamond Four Points Key Pendant
https://www.fourmine.com/shop/necklaces/diamond-four-points-key-pendant-diamond?metal=150&carat=393
This pendant represents that the mother holds the key to the entire family. She ties everyone together.
Ruby Three Stone Cluster Pendant
https://www.fourmine.com/shop/necklaces/ruby-three-stone-cluster-pendant-ruby?metal=150&carat=379
If a mother has three children that she holds close to her heart, this beautiful three stone cluster pendant represents her three gems and the bond that they share.
About Us: Our company, Four Mine (fourmine.com) is an online jewelry retailer specializing in unique diamond engagement rings and wedding bands. We offer innovative tools and services that offer the in store shopping experience online.We provide a free, at home try before you buy replica ring service for engagement rings, and services like free shipping, 30-day returns, resizing, engraving and a lifetime warranty on all our jewelry. We have been in this industry over 35 years and have created a new spin on how to sell jewelry online.
Slisha Kankariya |Four Mine
www.fourmine.com
LottoLove
LottoLove the first ever social good scratch off card. Debuted a few months ago and the response has been amazing!
www.givelottolove.com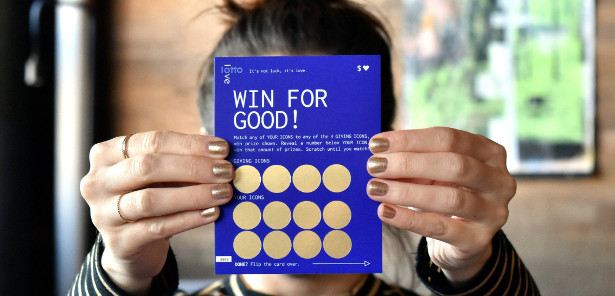 The core mission of LottoLove is to bring charitable giving to the everyday gifting space. We take the excitement of a regular scratch off but instead of winning something monetary people win something charitable. We launched with our Basic Needs card and the possible gifts are clean water, solar light, nutritious meals and literacy tools. Every LottoLove card is a winner and gives one of the charitable gifts to someone in need. Consumers must scratch and match icons (instead of numbers) which represent one of our Non-profit partners and their corresponding gift. Upon revealing the matching icon they flip the card over to discover what was given in their honor. Once the card is purchased we make the donation to our partners.
In addition to the donation we make to fulfill each card's social mission we are also donating a portion of any profits to our Non-Profit partners. This is a gifting item that is an easy add on to any greeting card or gift and great for any occasion.
We are excited to bring charitable giving to the everyday gifting space.
Kataoka Jewelry and objets d'art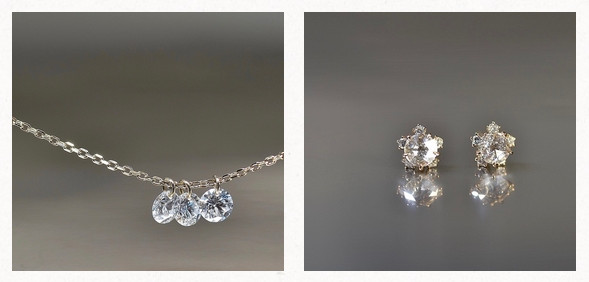 These months are times of change and new beginnings, but some things should be allowed to be kept the same. With the artisan jewelry line from Tokyo—Kataoka—women will rejoice from the number of handmade, luxury options fit for their individual lifestyles, all from the designer's personally curated collections.
Perfect for the working woman or the one tired of switching her jewelry with each outfit change, Kataoka's elegantly designed pieces are comfortable and sophisticated enough to wear all day, everyday.
From billowing necklaces to lustrous pearl earrings embellished with precious stones, jewelry by Kataoka are made with the highest quality materials, all sourced conflict-free. For women who seek nothing but the most unique yet modern accessories designed with thoughtful care, they won't need to look anywhere else.
More modernized than ever before, Kataoka has mastered the art of merging styles that are on-trend with a timeless sense of beauty. All jewelry comes crafted with a lifetime warranty.
The Amelia Accent Chair in Rippon Rose or Rippon Natural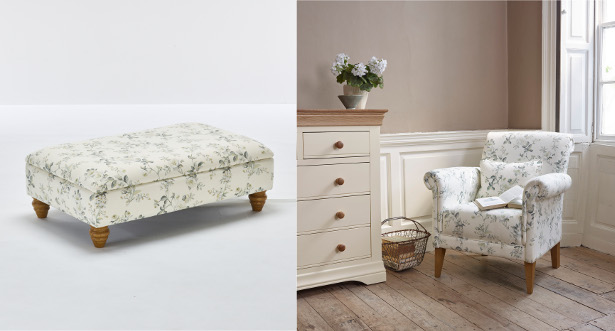 The Amelia Accent Chair in Rippon Rose or Rippon Natural – £349.99 is perfect for the perfect for the bedroom, it's upholstered in the prettiest floral chintz, with Oak legs, classic scroll arms and a wide seat. It also features "plump-free" cushions for added comfort and shape retention. All Oak Furniture Land's chairs and sofas in their upholstery ranges are made of 100% hardwood frames and strong serpentine spring bases for support and durability.
Amelia Footstool – Rippon Natural £299.68 – features a gorgeous botanical chintz – Plant your feet here and you won't want to move.
Oak Furniture Land has stores nationwide, visit www.oakfurnitureland.co.uk for your nearest store.
Mum's the word…save up to 30% this Mother's Day with discount gift voucher site, Zeek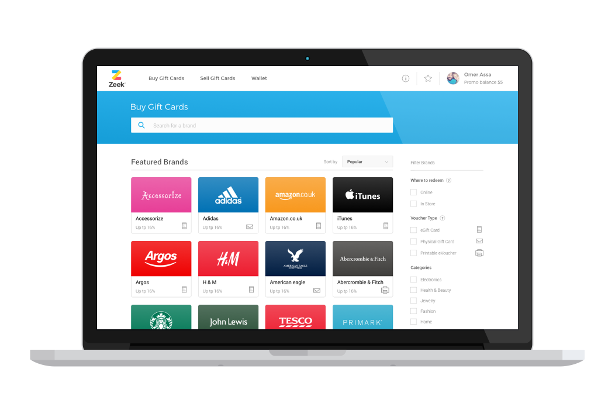 A mother's love is priceless but there is no need to get into debt to show how much you care. Clever spending, using discounted gift vouchers means you can make great savings on luxurious items guaranteed to put you in mum's good books.
Zeek, Europe's largest online gift card marketplace, enables users to buy and sell gift cards and vouchers at a discounted rate, and features hundreds of high street brands with savings averaging between 5 and 25%.
Spoil your mum with a beautiful bouquet this Mother's Day by using Interflora gift cards, discounted up to 10%. Or, spend some quality time together, by whisking your mum away for a pamper filled spa day. Savings of up to 30% with SpaFinder will leave mum feeling extra special without the hefty price tag.
If food is the way to your mum's heart, then high street restaurants such asPizza Express, Prezzo, Jamie's Italian and Zizzi, mean you can treat your mum to a Mother's Day dinner that doesn't cost the earth. Or if you're looking to shower her with simple sweet gifts, you can get 5% off at Thorntons and 10% off at Hotel Chocolat.
Daniel Zelkind, CEO of Zeek said: "Mother's Day is a day to show appreciation, but making savings on things she loves is a savvy way of maximising your spending. Whether it's a spa treatment or a bunch of flowers, mum will be left feeling as happy as your bank balance."
Zeek is Europe's largest gift card marketplace for discounted gift cards and vouchers and can be found at www.zeek.me or you can download the free app from the App Store and Google Play.
Macdonald Hotels to throw the mother of all Mother's Day Afternoon Teas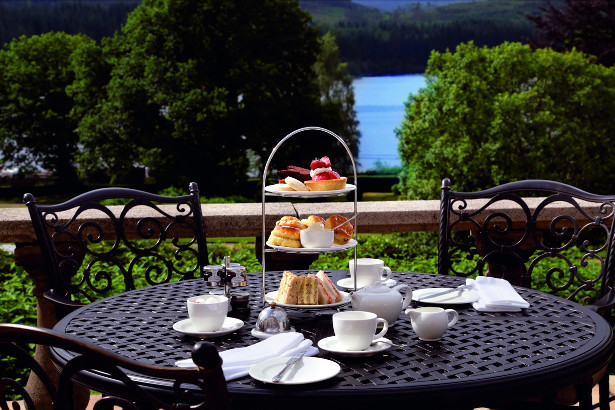 The UK's largest independently-owned hotel group, Macdonald Hotels, is throwing the Mother of all tea parties for Mother's Day this year, expecting over 100,000 cakes and sandwiches to be consumed. Stacked one on top of the other, the cake stands holding the tasty treats would be over four times the height of the world's tallest building; the Burj Khalifa.
After over 80,000 cakes and sandwiches were eaten on Mother's Day last year at the 45 Macdonald Hotels around the UK, the group expects afternoon tea to be even more popular this year as they have introduced a variety of different 'tea' options and packages.
The amount of tea predicted to be consumed across the group's portfolio is roughly equivalent to the volume of a domestic swimming pool (roughly 3,000 cubic litres), never mind the increasingly popular introduction of prosecco to their Afternoon Teas.
Generations of families return to Macdonald Hotels year after year to treat mothers to a well-deserved afternoon tea because of the excellent service and high quality produce. Famous mums from around the world have enjoyed the quintessentially British treat, including Presidential candidate Hillary Clinton and her family, who frequently visited the Macdonald Randolph Hotel in Oxford when her daughter was studying there.
The roots of afternoon tea as a formal dining event can be traced back as far as 1840, when Anna, the 7th Duchess of Bedford felt peckish between the established two meals a day (breakfast and dinner), where she would take tea and a light snack. At the time this was taken privately in her boudoir during the afternoon, however later that year the trend to invite lady friends to join the host in the drawing room became respectable.
To get a taste of the treat that lies in store for mums across the country, here are five hotels that are adding extra luxury this Mother's Day:
Macdonald Randolph Hotel & Spa, Oxford
Macdonald Randolph Hotel & Spa is the leading 5 star hotel in Oxford and is pulling out all the stops for Mother's Day this year. In the famous Cartoon Bar, the hotel's expert chefs and mixologists have combined efforts to create luxurious Bellini and G&T afternoon teas. In the beautiful and charming surroundings of the quintessential university town, Mothers visiting the Randolph will also be treated to a complimentary glass of bubbly on arrival as well as a surprise gift. Both afternoon teas are available for £36.50 per person.
Macdonald Crutherland House Hotel, Lanarkshire
Set in 37 acres of pristine countryside, Macdonald Crutherland House Hotel was originally built in 1705 as a country manor for Lady Dowager of Torrance Castle, a widowed mother of two. The elegant and tranquil surroundings, only a short hop from some from fantastic shopping in Glasgow, Crutherland is the perfect setting to enjoy a Mother's Day afternoon tea. With a bounty of sweet and savoury treats, the traditional afternoon tea starts at £16.95 per person, or add a bit of sparkle by including a glass of prosecco for £19.95 per person.
Macdonald Compleat Angler Hotel, Marlow
Positioned on the banks of the River Thames is Macdonald Compleat Angler and The Riverside Restaurant. Noted for outstanding food and quality of service, regional executive chef Raj Chakraborty serves up fine British cuisine. Raj describes his food, including his afternoon tea treats as 'simple yet elegant' while always aiming to make the most of natural flavours.
Treat Mum to the very best this Mother's Day, with afternoon tea starting at £27.50 per person, before taking a stroll along the Thames path and enjoying the boutique shops on the High Street.
Macdonald Rusacks, St. Andrews
For foodie Mums, Michelin starred chef Tony Borthwick shall be creating a sumptuous feast for Sunday lunch at the three AA rosette award-winning Rocca restaurant. Each Mum shall receive a complimentary glass of prosecco while enjoying the hotel's panoramic views overlooking the world-famous 18th hole of the Old Course. Guests keen to build up an appetite can take a leisurely stroll through the historic town or brave a bracing walk along the West Sands Beach. For Mums more inclined to indoor pursuits, not to mention a tipple; there is a chance to take a tour nearby of Eden Mill Scotland's only combined distillery and brewery. Three course Mother's Day Sunday lunch from £30, with kids under five eating for free.
Macdonald Old England Hotel & Spa, Windermere
For mother's hoping to be pampered, the luxury four-star Macdonald Old England Hotel & Spa offers the perfect escape. With the Luxurious Spa Day Package, Mum can start her day by unwinding in the Sensuous Spa with two Elemis treatments, before taking afternoon tea in the Terrace Lounge overlooking the Lake Windermere.
The tea includes a selection of sandwiches, scones and Cumbrian favourites, served alongside a chilled glass of Prosecco. The Luxurious Spa Day package starts from just £99.
Food pairings with afternoon tea options will vary across the country in line with Macdonald Hotel's commitment to using the highest quality, locally sourced ingredients.
HEMA
www.hemshop.com
With Mother's day around the corner, don't waste time when it comes to picking the perfect gift for your favourite lady.
From the most stylish watches and beautifully scented candles, to the perfect shade lipstick that makes her feel simply amazing – HEMA have it all!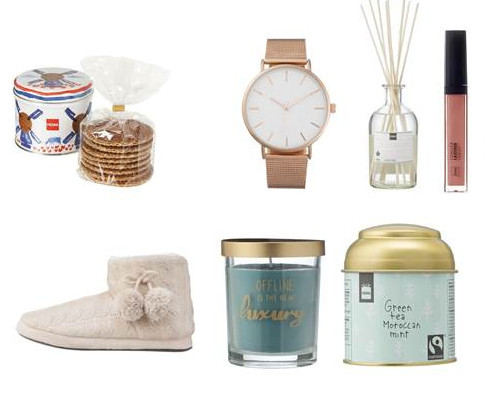 4K+ Action Camera from YI Technology.
www.yitechnology.com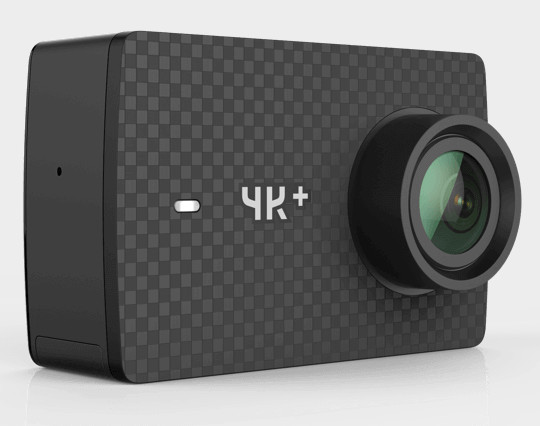 The YI 4K+ Action Camera would be a hit for mother's with any photography level – it has all of the features you could want in a quality camera, but it's pocket sized so it takes up less space and is extremely user friendly! The YI 4K+ Action Camera is the first action camera that combines 4K video and photo capabilities at 60 frames per second (fps). It will be available for purchase at the end of March is currently available for purchase at YITechnology.com or Amazon.com for just $299.
Spitfire Athlete
www.spitfireathlete.com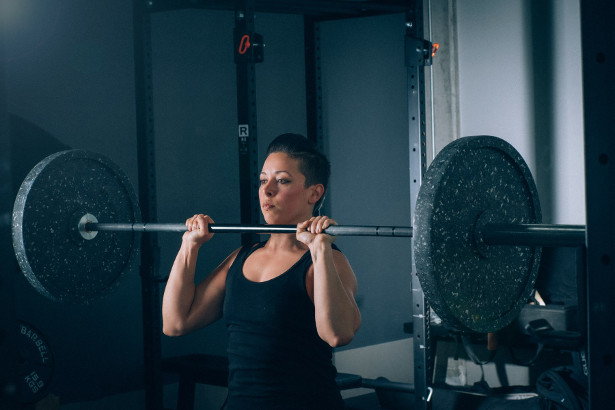 A gift card for Spitfire Athlete would be the perfect product to include in your Mother's Day Basket.
Spitfire Athlete teaches women how to build their physical and mental strength through structured training plans.
Over 115,000 women around the world have used Spitfire Athlete to lift more than their bodyweight, learn how to do their first pull-up, compete in their first triathlon and overcome anorexia.
It is one of the top Health & Fitness apps in the App Store with plans for weightlifting, powerlifting, bodybuilding, running, rock climbing, rugby and more — all designed with the female athlete in mind.
The Ora from ZUMI.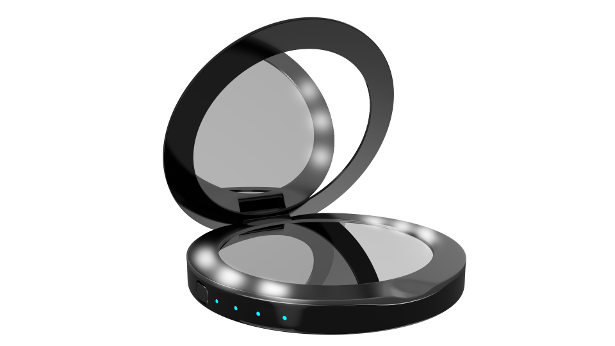 It's an Elegant Compact Mirror with LED + Portable Battery Mobile Charger built in.
Designed for women on the go, who never want to be left with a dying phone.
On sale now for $39 was $79
See link below:
Power Bank https://zumi.com.au/products/ora-compact
Specs:
Compact mirror with built-in 3000mAh USB battery pack
2 mirrors (normal & 3X magnified)
Makeup in the dark with built-in LED ring light
A USB port charges iPhone, iPad or any USB device
Rechargeable via micro USB
4 stage LED battery indicator
Colour matching pouch with charging cables
www.breadangels.com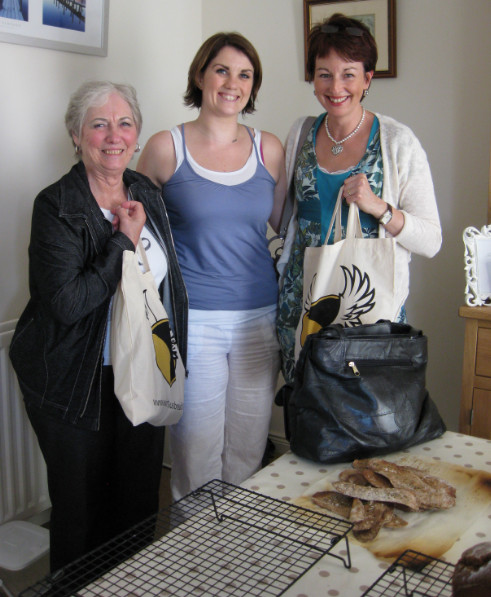 Great gift vouchers for bread courses that are really popular gifts. There is a range of prices and we have trainers in and out of London. Vouchers are booked and classes booked online so they are really easy to buy and use. Have a look:
www.breadangels.com/buy-a-gift-voucher
10BUCKSAROOM

Regulation isn't keeping a New Jersey company from reaching its goals. After nearly 2 years of preparation, 10BUCKSAROOM, LLC, announced its franchise initiative to sell 300 franchise locations nationwide. The team at 10BUCKSAROOM has been working tirelessly to ensure that all states would be registered in and available to be franchised in for the new year. The first 10BUCKSAROOM franchises in the nation are expected to be granted to New Englanders next month.
Originating in and hailing from Perth Amboy, NJ, 10BUCKSAROOM is revolutionizing the professional cleaning service industry. "From day one, we have set out to change the cleaning industry. Cleaning has been a passion of mine, and I knew there was a lot of room for improvement. We wanted to provide a solution for everyone, as we believe our service should not be limited. Our focus has never changed," said Maany Silva, the co-founder and vice-president of 10BUCKSAROOM. "Now, we have the opportunity to share our proven business model with people everywhere. This is the moment that we have been working so hard for."
A franchise is when a brand owner grants the right to profit from its trademarks while also aiding the person using them. To ensure the franchisee gets what the brand owner promises, the federal government and each individual state have laws. This relationship is detailed in a "franchise disclosure document" that describes how the assistance is to be provided. Generally, this document is several hundred pages with franchise fees ranging from tens to hundreds of thousands of dollars.
Silva says 10BUCKSAROOM franchises are unconventional. The disclosure document is 110 pages and lacks requirements to advertise, have an office or brick and mortar location, join cooperatives, attend conventions, and other customary standards. The focus is on generating income, without the franchisees breaking the bank to keep up with crazy fees. "Try finding another service company that has that," says Silva. "You'll be hard pressed to do so!"
For anyone thinking about owning a professional cleaning service, the time is now! Check out all the benefits that 10BUCKSAROOM.com franchise offers!
Contact:
10BUCKSAROOM.com, LLC
700 Route 18 N
East Brunswick, NJ 08816
1-855-766-6410
https://www.10BUCKSAROOM.com
How about spending some awesome time on Mother's Day coloring!
Maybe a glass of wine, some music and simple relaxation. Or color with the whole family!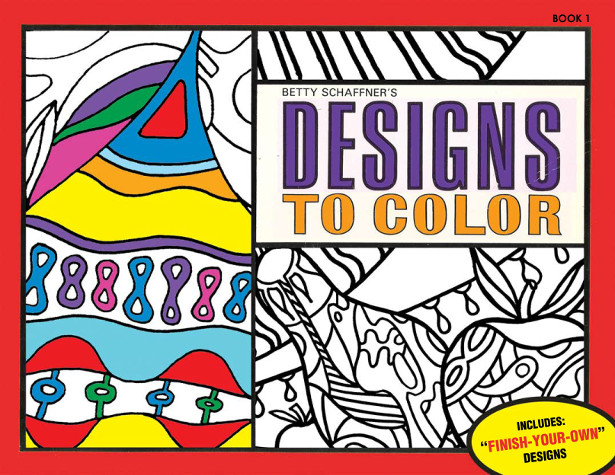 Check out Designs to Color (Book 1). It is a great coloring book for adults (and kids, too) with unique, hand-drawn designs (and even two Finish-Your-Own pages for added creativity). Each finished design is suitable for framing.
The original series came out in the 1960s and sold over a million copies! And was created by a MOM!!!
You can see it on > Tallfellow.com.
For Mother's Day from www.craftyclara.com £8.50.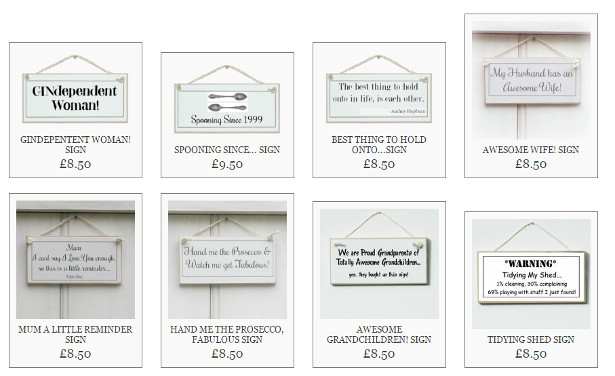 Mum can grow her own with the new Seed Pantry Grow Club Discovery Box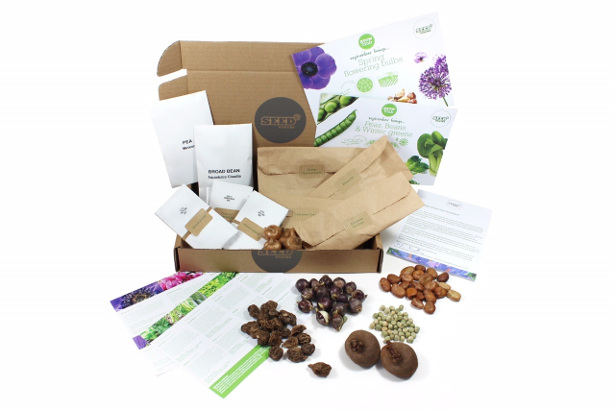 Treat Mum to a gift that grows all year round with Seed Pantry's new subscription service – the Grow Club Discovery Box. If Mum has been talking about growing her own fresh food and flowers at home – this makes the perfect gift.
Sign Mum up to a three, six or twelve month gift subscription on the Seed Pantry website. You can select to have the gift certificate emailed straight away or posted to you or directly to your Mum.Then she can redeem the gift and choose her favourite items to grow, from lovely flower bulbs to grow your own veg. Delivered at the right time to grow, in tune with the seasons, recipients will receive Seed Pantry's 'grow how' guides so anyone can learn to grow new plants, whether novices ormore experienced growers. Boxes are sent out on the 20th of each month.
Priced at £39 for a three month subscription, the Grow Club Discovery Box is a great Mother's Day gift idea. It's a quick, convenient and hassle-free way to grow and eat organic, wholesome herbs, leafy greens, quality vegetables and enjoy year round living displays of flowers at home.
Seed Pantry also offers additional equipment and accessories or Mum can can use her own pots, containers, borders and veg patches to grow in.
To find out more about the Seed Pantry Grow Club Discovery Box and subscription service and to place your order, visit the gift section at http://www.seedpantry.co.uk.
ENDS
___________________________________________________________
Editor information:
Seed Pantry is a technology-led next generation horticulture brand for growing fresh food and flowers at home. It provides everything needed for a constant supply of living fresh salads, herbs,vegetables and year-round flowers at home, in city spaces, places of work and schools.
Our vision is for every home, work place and schoolto have Seed Pantry products growing nutritious fresh food and enjoying beautiful flowers as part of daily life.
Launched in 2009 by founder Neil Whitehead, who spent a childhood in rural Cheshire, later living in London with his young family, the company is on a mission to get everyone growing more plants; to connect with food growing processes and eat the best fresh ingredients along with growing wonderful flowers all year round. This can be done intraditional gardens or yards. or any small spacesindoors and outdoors, hassle free. Seed Pantry is run by an innovative team with excellent customer service at the heart of what they do.
Join in the conversation with Seed Pantry, Neil and the team on Twitter @seedpantry and Facebook https://www.facebook.com/seedpantry. Instagram @seedpantry and soon youtube too https://www.youtube.com/SeedPantry
Need some quick, fun help dealing with difficult people and insane situations?
Pee On It And Walk Away: How to Deal with Difficult People. Life Lessons from Superdog Abby
is the Amazon Best selling book that's the perfect gift for this time of year (and any).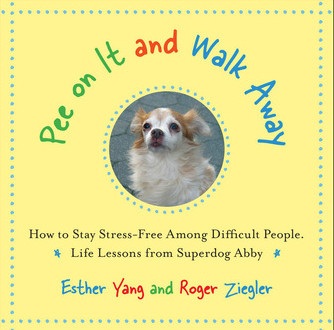 And it's under $12!
With hilarious pictures and deep wisdom Superdog Abby, the world's zen-est pooch, will show you how to deal with the downers, the difficult ones and the insanity.
www.peeandwalk.com
www.7charmingsisters.com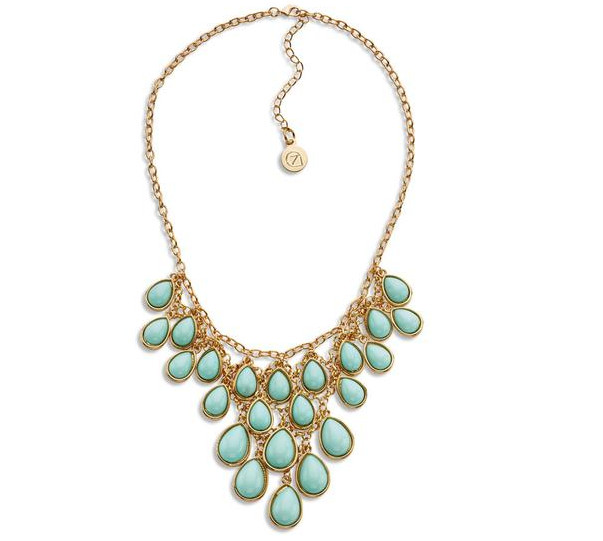 Looking for a Mother's Day gift for the mom that bucks tradition? Does she shutter at the though of a minivan and has sworn to never own one? Look no further than the 7 Charming Sisters 'Anti-Minivan Necklace' (yes, that's it's real name).
This perfect aqua blue teardrop charm necklace has an elegant v-shaped chain link bib that is the perfect accessory for Summer v-neck t-shirts. If Mom isn't the minivan type, she will love sharing the name of this fun necklace.
Product Price: $39 (free shipping over $25)
www.7charmingsisters.com/collections/sisters-melissa/products/minivan-blue-teardrop-charm-necklace
Your mom is a superhero and deserves some comfort after a long day fighting bad villains and keeping our streets safe.
Enter SimpleBra.
The most comfortable bra she will ever wear.. Lightly padded and wirefree, SimpleBra is perfect for day-long wear for moms on the go, moms running errands, brand new moms who are breastfeeding, and moms who just want a break from it all without compromising on style.
SimpleBra was started by a mom for moms. I'm a mom and I wear SimpleBra everyday, wore it through pregnancy and breastfeeding and it has been my bff and offered so much support through all those trying times (pun intended!).
Here's a little more info about SimpleBra: simplebra.com
Here's the story of how it started: http://www.simplebra.com/simpleblog/2014/6/7/the-simplebra-story
Here's a recent fun article featuring SimpleBra on Bustle: http://www.bustle.com/articles/117044-these-6-multitasking-bras-can-be-worn-in-endless-ways
And a recent video feature on CNBC's "Don't Quit Your Day Job Yet" with Carol Roth:
http://www.cnbc.com/2015/11/17/a-bra-worth-quitting-your-job-over-commentary.html
I've it has been featured on Chris Guillebeau's Side Hustle School podcast recently: https://sidehustleschool.com/episode/45/
A Recharger for Super Mum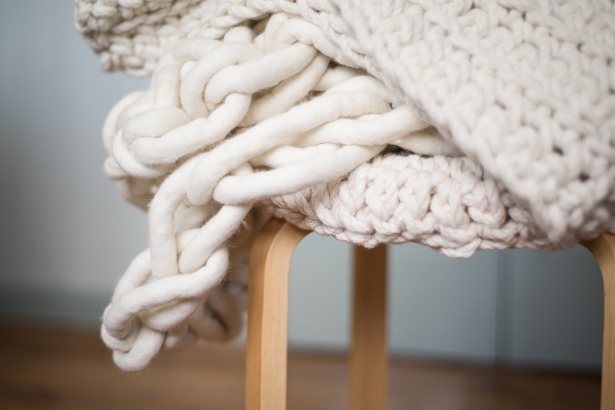 Help your Super Mum recharge after a long and busy day with a soft and chunky blanket from Homelea Lass. She'll love snuggling up in it (ideally with a glass of wine or a cup of tea) because it will wrap her in love and help her to escape to her happy place.
Each Homelea Lass blanket is lovingly created in Australia using soft and squishy Australian merino wool. Pick from one of the designs or grab a gift voucher – your Super Mum will love choosing her favourite).
Pop over to homelealass.com to buy your Super Mum her very own recharger.
And here are some relevant links for you:
Main website – http://homelealass.com/
Online Boutique – http://homelealass.com/crochet-boutique/
Macarla Blanket – http://homelealass.com/boutique/macarla-blanket/
Bliss Blanket – http://homelealass.com/boutique/bliss-blanket/
Release Blanket – http://homelealass.com/boutique/release-blanket/
SpaBreaks.com have some really great Mother's Day offers including a Mother's spa day with 35% discount.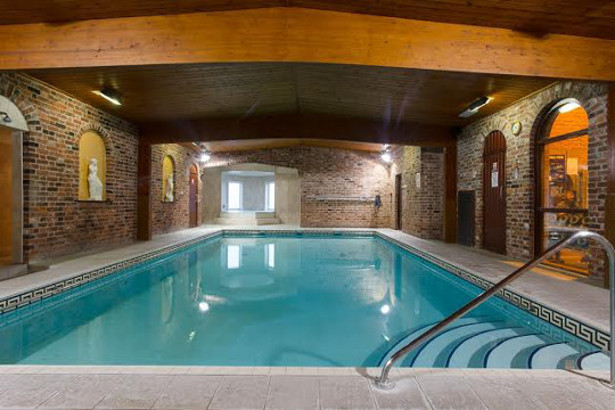 1. Mother's Spa Day at Wynnstay Hotel & Spa, Shropshire – from £40 per person based on two people booking
https://www.spabreaks.com/venues/wynnstay-hotel-and-spa?package_id=924
The spa day includes back, neck and shoulder massage, file and polish on hands or toes, afternoon tea, robe, towel and slippers plus full use of leisure facilities.
2. Mother's Day Pamper at The Lygon Arms, Worcestershire from £99 per person
https://www.spabreaks.com/venues/the-lygon-arms?package_id=7332
This spa day includes two hours of treatment time inclusive of full body fruit seed exfoliation and full body and scalp massage plus full use of the facilities
3. Two Peas in a Pod, Ramside Hall Hotel, Country Durham
https://www.spabreaks.com/venues/ramside-hall-hotel?package_id=6303
This spa day includes a 45 minute ESPA back, neck and shoulder massage, a mud rasul, two course lunch, robe, towel and slippers plus full use of the facilities
PangeaBed
www.pangeabed.com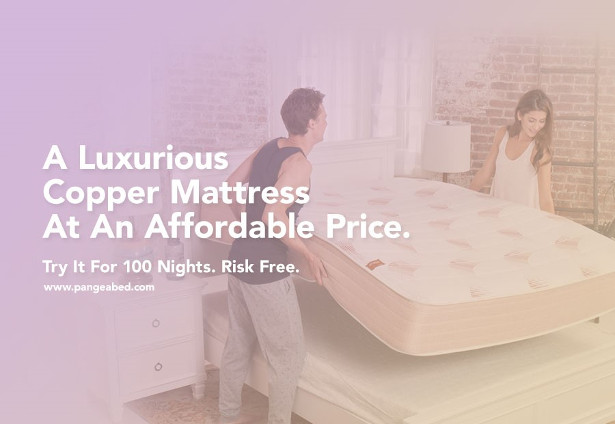 PangeaBed, a bed-in-a-box, copper mattress company whose mission is to redefine sleep fitness with the world's healthiest copper mattress for today's active, health-conscious enthusiasts.
PangeaBed is vastly different from the 60+ "me-too", bed-in-a-box suppliers whose mattresses all utilize the same generic materials and mediocre construction. The company uses the highest quality fabrics, materials and manufacturing processes, incorporating luxurious, premium, Copper-infused Talalay latex which is different than polyurethane, memory foam or synthetic Dunlop process latex that most mattress companies use. Because it undergoes two more steps in the manufacturing process, copper-infused Talalay latex is four times more breathable, ensuring greater consistency, durability, more supportive and cooler comfort.
The Copper-infused Talalay latex also provides a cleaner and healthier sleep experience with its anti-bacterial, anti-fungal, anti-microbial, hypo-allergenic properties and superior heat dispersion agents.
www.mudmudmud.com
MUSCLE MUD – RECOVERY BATH & BODY MASK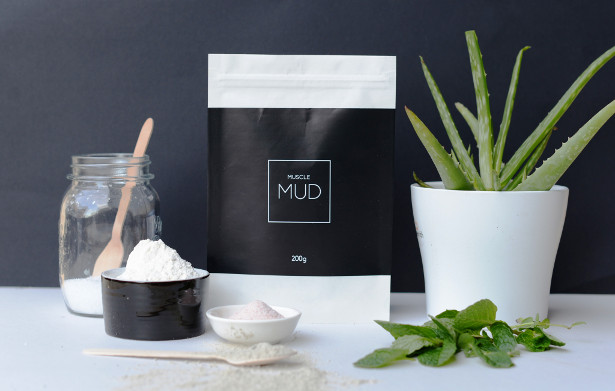 $24.95
Muscle MUD is the ultimate muscle soothing bath soak and body mask designed to ease sore muscles and detox your skin.
It's pumped up with all natural, vegan and cruelty free ingredients, so you can sit back, relax and let your bod recover.
Bathe in a bathtub for 20 minutes, use as a Foot Bath or apply as a Body Mask for a relaxing skin detox.
Health and Fitness Travel (www.healthandfitnesstravel.com.au).
Fitness/wellness holiday destinations that would make a perfect surprise for Mother's Day: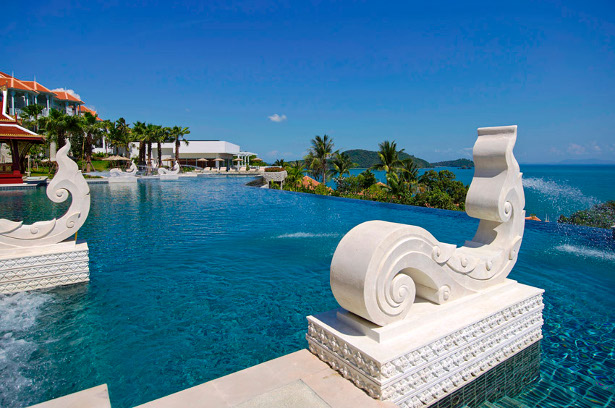 Amatara – Phuket, Thailand (http://www.healthandfitnesstravel.com.au/destinations/asia/thailand/amatara-resort-and-wellness/)
Treat mum to a five-star holiday paradise on the stunning island of Phuket in Thailand to bring back her sense of wellness in both body and mind. Boasting a private beach, allow her to explore the breathtaking coastline in new and exciting ways through stand-up paddle boarding or kayaking. Pamper her with holistic wellness treatments and let her experience optimal relaxation and healing with the state-of-the-art salt relaxation room and the world's first Thai Hammam. With an extensive variety of healthy gourmet delights to choose from, she is sure to satisfy her ta ste buds without the guilt and the bloat.
Ocean Soul Retreat – Bali, Indonesia (http://www.healthandfitnesstravel.com.au/destinations/asia/bali/ocean-soul-retreat/)
Spirit your mum away this Mother's Day at the luxurious wellness escape in Seminyak, Bali that provides women a calming environment to unwind. If you have given her a lot of reasons to worry over the years, then this might be the perfect remedy. Leave it to the experts to help her pick up healthier habits and de-stress through guided morning beach walks, yoga, spa therapies and massages. Give her a renewed glow from gourmet wholefoods cuisine that gently cleanse and nourish the body from within.
Gaia Retreat – Byron Bay Hinterland, Australia (http://www.healthandfitnesstravel.com.au/destinations/australasia/australia/gaia-retreat/)
Connect with mum as you reconnect with Mother Nature in the perfect oasis of relaxation at Gaia Retreat & Spa. Start each day with yoga to r ebalance mind and body and replenish with delicious earthy healthy cuisine made from the retreat's own gardens. Continue with an active afternoon with tennis and personal fitness training or choose to simply have mum unwind by the calm pool of this adult-only boutique hotel. Pamper her more with exquisite spa therapies including massages, facials and body polish treatments.
Marbella Club Fusion Fitness – Spain (http://www.healthandfitnesstravel.com.au/destinations/europe/spain/marbella-club/mirabella-club-fusion-fitness/)
Enjoy a healthy escape in the Marbella sunshine which will give mum a complete mind and body makeover. Whether she is a yoga guru, spa worshipper or embraces the great outdoors, strive for success and reach your wellness goals as you both enjoy a personalised blend of private workouts, holistic activities and spa treatments. Mums and daughters can choose from a wide selection of exhilarating activities whilst making the most of the st unning beach and mountain surroundings, including hiking, swimming and cycling for a Mother's Day break of complete restoration.
GENSEN SKINCARE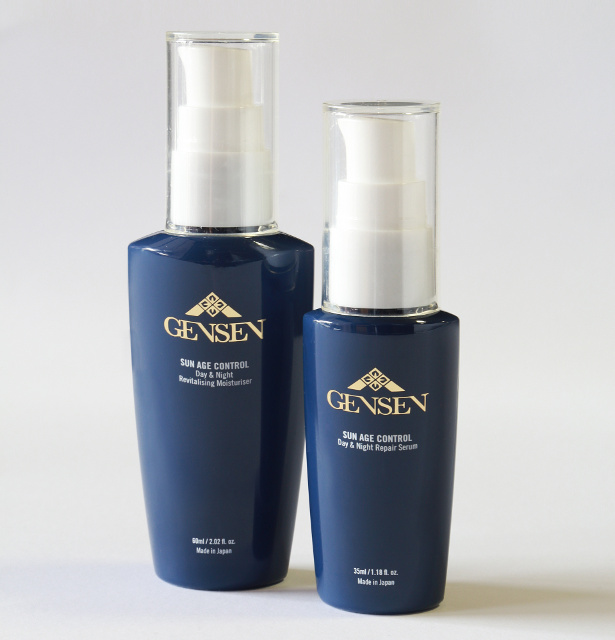 Refined over centuries, for timeless beauty
As a child, GENSEN founder, Rena Oura observed her grandmother and mother's skin care
rituals. For centuries, the Japanese relaxed in mineral-rich onsen (natural hot springs)
recognising its healing capabilities.
GENSEN's core ingredient is water from Rena's family onsen in Miyazaki, Southern Japan.
What is special about this particular onsen water is that its skin restorative powers with the
perfect balance of minerals and being rich in iodine. It can soothe irritated skin, smooth fine
lines and enhance skin regeneration.
GENSEN is the marriage between the
traditions of Japanese skin care and
advanced technology
When Rena moved to Australia, she realised the extent of the skin damage caused by UV rays.
In formulating her range, she sought to have an effective sun protectant that everyone can use.
She found Plat Ceria- a new generation ingredient. Using advanced technology scientists have
taken the rare earth element cerium oxide (ceria) and coated it in platinum. The result is an
effective UV-scattering agent, reflecting both UVA and UVB rays.
Unlike most sunscreens which are oil-based, Plat Ceria is water soluble. Therefore, GENSEN's
products are lightweight and easily absorbed leaving no residue.
Simple, but highly effective, GENSEN has a 2-step system in its Sun Control Range which can
be used day & night. The Repair Serum and Revitalising Moisturiser used together will restore
and rejuvenate the skin by night, and hydrate and protect the skin by day.