HAVE A WONDERFUL EASTER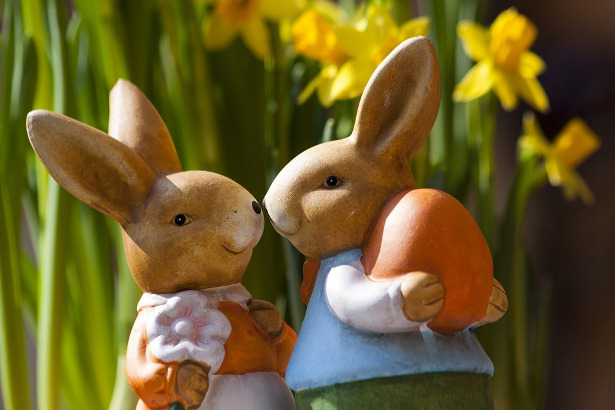 CAMPAIGNERS are urging people to give up binning food for Lent.
And they're offering 40 top tips – one for each day – on how to cut down on waste.
www.lovefoodhatewaste.com/lent
Research shows that we throw away £13billion of food from our homes each year. That's 7.3million tonnes. 60% (4.4m tonnes) of this could have been eaten. That's enough to fill Wembley Stadium to the brim eight times over.
Love Food Hate Waste says that instead of giving up booze, chocolate or other vices, we should stop throwing out food instead. Doing this for 40 days, from 1st March to 13th April, will form long-lasting good kitchen habits that could save an average household up to £60 a month.
Campaign manager James McGowan said: "Lent is a perfect opportunity for people to challenge themselves to give up a vice. Our 'Give Up Binning Food Instead' campaign encourages people to make a real difference this year.
"Rather than ditching coffee or chocolate that don't have lasting change, people can bin their bad kitchen habits instead, saving food, money and the planet, and will also form excellent new habits. Love Food Hate Waste will be sharing 40 great tips and suggestions to inspire people every step of the way."
Love Food Hate Waste has compiled a list of daily tips on how to store food, creative ideas for leftovers, canny menu planning and how to shop for ingredients. They include:
Store a half-used pepper with the stalk and seeds still in – it will last longer.
Display until or Sell by dates can be completely ignored. This is purely for shop staff to know when to take it off the shelves.
Test freshness of an egg by gently placing it in a large glass of cold water. If it sinks it's suitable for eating. If it floats, it's gone off and must not be eaten.
Take the 40-day challenge at www.lovefoodhatewaste.com/lent
40 TIPS TO WHAT FOOD GOES WHERE, WHY AND HOW
Week 1 (1 – 7 March) – PLAN YOUR MEALS FOR THE WEEK
Plan ahead, because knowledge is power Top tips and suggestions
Thinking ahead about what you want to cook each week is one of the easiest things you can do to take the hassle out of cooking and shopping. Taking just 10 minutes to write a short plan could save you several trips to the supermarket, last minute dashes to the convenience store for missing ingredients and will also help you feel on top of things. There are so many ways to approach it, like writing shopping lists and planning recipes, that after practicing just once or twice, you'll begin to find what works for you and your family too. It saves time and money. Get this this first step right and you're in good stead for a happier kitchen and happier you! Decide on a day and time when you have 10 minutes free to write your plan. This could be during your lunch hour, on the train or during down time. Set a reminder on your phone
Create a master list of your grocery essentials and favourites, then update it each week for speed and convenience
To make things even easier, download free apps with handy lists and menu plans ready for you to use, e.g. Yummly, Meal Plan or AnyList
To keep things interesting, go with themes, e.g. soup night, pasta night, rice night, then just jazz the dishes up with different ingredients each time
Have a quick scan of the fridge after your morning cuppa to check you've taken out the frozen meat you had planned to cook that night
Have fun with it! Write up 'today's specials' on a chalkboard in the kitchen. Get the kids involved and play guessing games with clues
Don't forget to plan for leftovers. Enjoy no-cook nights by using up the week's unfinished food that you've stored in the fridge or freezer
Week 2 (8 – 14 March) – BE STORAGE SAVVY
Be more storage savvy, because happy food stays fresher for longer Top tips and suggestions
Storing foods correctly can extend their lifespan dramatically. Some foods don't get on very well with other foods, Pineapples don't like fridge and apples are great companions with potatoes to stop them from sprouting. Keeping food in the right company, in the right place and in the right conditions can really help keep them fresher and crisper for longer. Bananas are better stored on their own because their natural gases make other fruit ripen too quickly. But they're brilliant for avocadoes if you want to ripen yours quickly
Milk nearing its use by date is great for freezing in ice cube trays. Pop them straight into your morning cuppa or as a quick fix béchamel
Keep your fresh herbs from wilting by placing them in a glass of water. They are plants, after all
Add a few grains of uncooked rice to your salt shaker. This will stop the salt from getting damp and having to throw it away
Store a half-used pepper with the stalk and seeds still in – it will last longer
Mix yogurts nearing their use by date with over-ripe fruit. Add a stick, pour into lolly moulds and freeze. They're also great for smoothies
Freezer bags are cheap and very useful for individual portioning. They also take up very little space in the freezer
Week 3 (15 – 21 March) – MAKE YOUR FRIDGE YOUR FRIEND
Use your fridge to its full potential, because food can be fussy Top tips and suggestions
A massive contributor to the UK's food waste problem are perishables that need and love the fridge. Sadly, many fresh foods are not chilled correctly, or aren't chilled at all, so they don't last as long as they should. If they don't last long, you have less time to eat them and then they get binned.
Saying that, be mindful not to overuse your fridge either. Some foods won't flourish or ripen in the fridge, like tomatoes and avocados The fridge should be set to below 5 degree Celsius. 4 degrees C is optimal. Consider getting a fridge thermometer if not already integrated
Fridge temperature is not the same throughout. The fridge door is warmer which is fine for condiments. The back is colder, so better for perishables like dairy and meat
Overstocking your fridge makes it hard for air to flow and the fridge becomes inefficient. This impacts the quality of your food. Buy less, buy often
Fridge foraging is a great way of pulling out foods that need using up. You're likely to make an extra meal or two from this simple action
Food can last up to three days longer when stored in the fridge
Saying that, not everything belongs in the fridge. Store foods like potatoes, pineapples, citrus fruit and avocadoes at room temperature
Transfer tinned food to air tight containers. Once a can is open, residual metal on the rim can leak into food, giving it an unpleasant taste and potential health effects
Week 4 (22 – 28 March) – USE THE RIGHT PORTIONS
Work out correct portions, because enough is enough Top tips and suggestions
Bigger is not always better. In fact, it's very much the opposite when it comes to food. Food waste is heavily impacted by the lure of 'bigger'. It starts with overbuying as we fall for the endless, seemingly good value supermarket deals; continues in the kitchen with portioning errors during cooking; and ends with oversized meals that we just can't finish. As a result, we throw out lots of perfectly good food which could have been avoided with just a bit more thought. The key is understanding when enough is… enough. An average single portion of spaghetti should easily be able to fill up the space of a one penny coin
An average single portion of rice is measured by filling a small yogurt pot with uncooked rice
A single portion of protein, like chicken breast or Bolognese sauce, is about the size of your palm
Dinner parties are often over-catered. Ask your friends to help themselves as they can decide what they want to eat, and in what quantities
Offer guests little take-home portions from the leftover food. It's both generous and practical
The Potato Council recommends 175g of potatoes per person, or 2 – 4 egg-sized new potatoes
Smaller plates mean smaller eating portions. It's better to go for seconds than to throw out food from your plate that you couldn't finish
Week 5 (29 March – 4 April) – UNDERSTAND FOOD LABELS
Understand food labels, because they all mean completely different things Top tips and suggestions
Food labelling should and can be simple but is often made to be quite confusing. Across food products there are so many different codes, labels and standards that it can be difficult to know what we're looking for and what it all means for us at home. But getting to grips with the three key date labels is very important and can help reduce food waste significantly
Use by is about food safety and should be taken as an instruction. It's meant for foods with shorter lifespans, like dairy, fish or meat
Best Before is about food quality and should be taken as a suggestion. These foods are safe to eat for up to several days after this date, but may no longer be at their best
Display until or Sell by dates can be completely ignored. This is purely for shop staff to know when to take it off the shelves
For all foods, it is advisable to read the instructions on –pack and follow the advice
You can safely freeze most foods right up to the use by date. Although it would be good to freeze it as soon as you know you aren't going to use it
Eggs can be eaten after their Best before date. Test freshness by gently place an egg in a large glass of cold water. If it sinks it's suitable for eating. If it floats, it's gone off and must not be eaten
Foods that are very salty or very sweet are usually fine to eat after their Best Before date
Week 6/7 (5 – 13 March) – LOVE YOUR LEFTOVERS
Make the most of leftover ingredients, because waste not want not Top tips and suggestions
This is all about re-purposing food you already have in the kitchen. And you know you're going to like it because it's food you bought. Many people throw food out based on how it looks but unless it's mouldy or smells bad, it is perfectly usable. Wilting herbs can be used up or frozen, soft vegetables are great for cooking and yesterday's meal can either be eaten again or reconstructed to take on a second life. Let your creativity run wild or simply look up recipe ideas online. Cooking this way saves time and money, and helps reduce food waste
Firstly, change your view. Think 'ingredients' not 'leftovers' and you'll find yourself with a new found creativity for using up what you have in your fridge
Freeze food into individual portions for easy mid-week meals. Keep them interesting by adding different flavours to each portion, e.g. make one hot, one quite herby, etc.
Once wine is opened it oxidises quickly, so pour it into an ice cube tray and freeze. Pop a cube straight into a pot for a tasty goulash or stew
Keep a basic pizza dough or flat bread in the freezer at all times. Use up ingredients like soft mushrooms, wilting spinach and unfinished feta to make a quick and easy family pizza
Use up soft or wrinkly vegetables in a soup or casserole. They are also perfect for making pasta sauces
Download the free Olio app to connect with neighbours and local shops to share any surplus food you have. Share it with those who can use it rather than just throwing it out
Use up the heel from a block of Parmesan cheese in broths and stock. It adds buckets of flavour and is an ideal way to adding a 'rounded meatyness' for vegetarians
Discover more about animals at the Ironbridge Gorge Museums
Easter school holidays 8th – 23rd April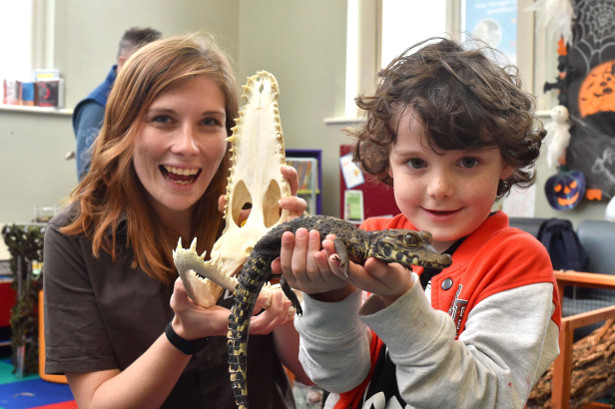 Discover more about our farm and domestic animals along with exotic creatures during the Easter school holidays. A variety of themed family activities take place at Shropshire's Ironbridge Gorge Museums as part of their 50th anniversary celebrations.
Meet the animals in the Exotic Zoo and join workshops to make 'sticky critters' and build "wicked wings" at Enginuity
Go along to Enginuity in Coalbrookdale between 8th and 23rd April and meet the animals in the Exotic Zoo; every day you will see a variety of different creatures including snakes, spiders, iguanas and other creepy crawlies in the shows at 11am and 2pm.
You can also join daily Easter workshops between 10.30am and 3.15pm to find out how technology has been inspired by the animal world. From 8th to 16th April you can create fun, colourful 'sticky critters', using simple technology inspired by the suction powers of an octopus. Use paper, card, plastic and other materials to make a frog, a gecko, an octopus or any other sticky creature of your own invention.
And between 17th and 23rd April you can take part in a 'wicked wings' workshop to build a winged creature from craft materials to flap and entertain your friends and family. Create a dangerous dragon, black bat or a beautiful butterfly – the sky is the limit for your winged design.
Some of these activities carrying a small extra charge in addition to the entrance fee.
Meet working horses and learn about pigs at Blists Hill Victorian Town; take part in egg dancing, join in the Easter bonnet parade and enter your pooch in the fun dog show
At Blists Hill Victorian Town, near Ironbridge where life over 100 years ago is recreated, you can see sheep, watch horse-tail-plaiting along with horse harnessing demonstrations and take a horse and carriage ride around the Town. You can also listen to a talk about pigs and remember to bring along your four-legged friend for entry into the fun dog show, which will take place daily on The Green from 2pm.
The townsfolk will also be celebrating Easter in traditional Victorian style with the unusual pastime of egg dancing held opposite the town's Print Shop at 11am every
2
morning. Once blindfolded, the townsfolk will dance across the street without stepping
on eggs that are carefully placed along their route. Have-a-go after the demonstration and win a yummy chocolate reward for completing the course without stepping on an egg! And come wearing your best Easter Bonnet to join in the traditional parade at 1.45pm – there's a prize every day for the finest creations in the Pleasure Gardens.
Animal themed tile and ceramic clay workshops
Between Saturday 8th and Sunday 23rd April, excluding Sunday 9th and 16th April, join drop-in animal themed tile decorating workshops at Jackfield Tile Museum and use your imagination to decorate tiles using the traditional tube lining technique; perhaps a ginger cat, spotty dog, elephant or giraffe. Tiles cost from £5 each (plus admission) and can be fired and sent home later for a small extra charge to cover postage and packing. It takes up to 1½ hours to decorate a tile so last admission is at 3pm.
Across the river at Coalport China Museum you can take part in hands-on animal themed workshops from 8th to 23rd April and on certain days you can try sculpting your own creature from air-drying clay; choose from a horse, lion or rabbit, or follow your imagination and create your own four-legged beast. Throughout the Easter school holiday, you can also paint ceramic items such as a money box, fridge magnet or delicate china flower as well as paper plates. Sessions take place between 11am-1pm and 2pm-4pm and activities vary from day to day, all ceramic items carry a small charge of £1-£4 in addition to the museum entrance fee. Afterwards follow a trail to discover the many animals from across the globe, which are featured in the museum's ceramic collections.
Information for visitors
Many of the museums are open from 10am until 4pm (Blists Hill until 4.30pm) during the Easter school holidays. See website for details. A great value Annual Passport Ticket allowing unlimited entry into all ten Ironbridge Gorge Museums costs £25 per adult, £20 for seniors, £15 for children under 18, £68 for a family of two adults and all their children and £50 for a family with one adult; under 5s free (terms and conditions apply); Passports can also be bought online in advance saving 10% and individual entry tickets are available at each museum. Activities will vary from day-to-day and some additional costs will apply.
For further information, call the Ironbridge Tourist Information Centre on 01952 433 424 or visit www.ironbridge.org.uk. The Gorge is easily reached via the M54 motorway exiting at Telford junction 4 or 6.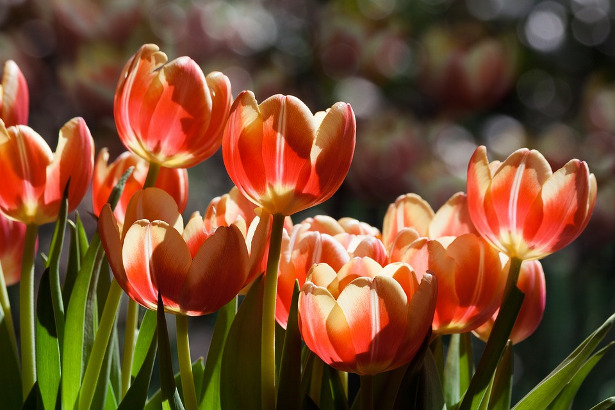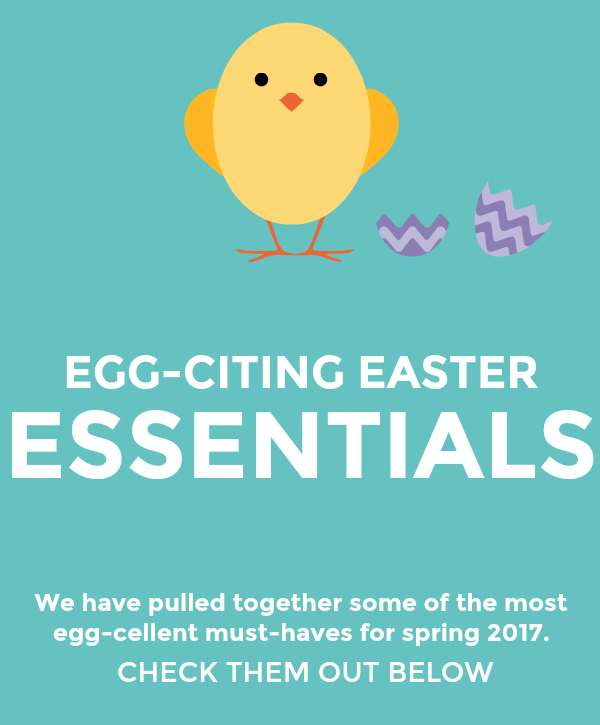 Whether you're hunting for eggs on an Easter trail, in the garden planting your first spring bulbs or simply planning a picnic in the park, we have compiled a list of nine colourful items we think you need this spring.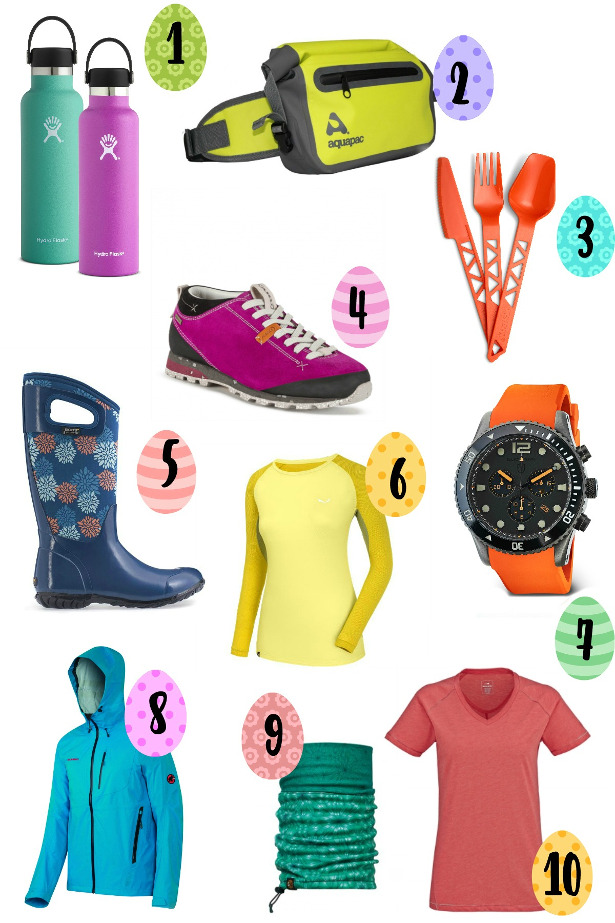 1) Hydro Flask 21 oz Standard Mouth bottle in 'Mint' and 'Raspberry' – £26.95
2) Aquapac TrailProof Waist Pack in 'Acid Green' – £35
3) Lightweight TrailCutlery Tritan in 'Tangerine' – £5
4) AKU Bellamont Suede GTX in 'Magenta-White' – £149.95
5) BOGS North Hampton Boots in 'Legion Blue' – £75
6) Salewa Pedroc Delta Dry Tee in 'Limelight' for men and women with Polartec Delta fabric – £60/£65
7) Elliot Brown Watch with the rubber strap in 'Orange' – £450
8) Mammut Kento Jacket in 'Atlantic' – £175
9) Buffwear Windproof Neckwarmer in 'Binning Turquoise' with Polygiene antimicrobial treatment and Insect Shield – £32.50
10) Eider Women's Enjoy Tee in 'Flamingo' – £40
Bairefined
www.bairefined.com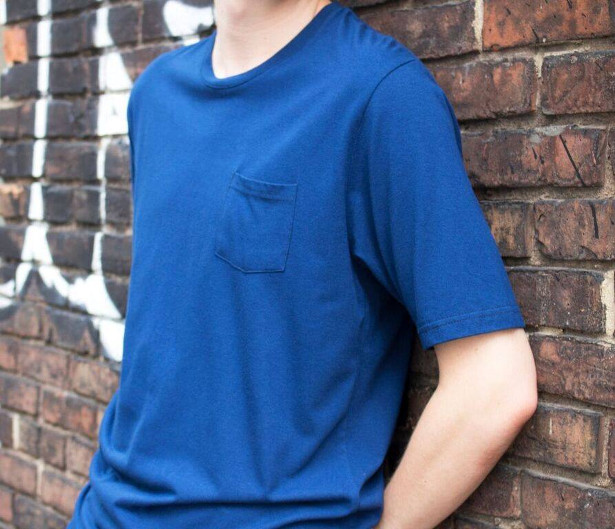 It hasn't been long since the undershirt was popularized to be worn as the overshirt thanks to James Dean and WWII soldiers. But these days, undershirts just don't have the same sex appeal it once did. Thankfully with Bairefined, you can get both. Thick enough to be an overshirt, and slimming enough to work as an undershirt, you won't find t-shirts this multi-functional anywhere else.
Warm weather is right around the corner, and we can finally forget about piling on ridiculously thick layers every morning. Until suddenly you're also hit with remembering what it's like to walk around sweating.
Made with enough natural fibers to retain absorbency during warm weather, it makes for a great throw-on gear to regulate sweat. Even ideal during cooler temperatures, Bairefined's cotton V neck tee works as an insulator underneath button-downs for those barbecues and bonfire nights.
West Country Cottages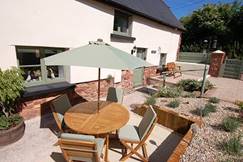 Easter – 19th century Devon cottage for four plus dog £505pw
Stay here and expect to see more horses than cars
Expect to see more horses than cars from 19th century Stable End Cottage. A mile from the Devon village of Stokeinteignhead with its 800-year-old gastro pub, the former agricultural stable is now a smart, bright cottage for four with a wood burning stove in the living room and oak beams. Easter week from 14th April is £505 through West Country Cottages Tel: 01803 814000, www.westcountrycottages.co.uk. Dogs staying with their owners will have a waterproof mattress and food bowls; a stair gate will also be provided.
For Him, For Husband/Dad
The Harvest Male 100% Silk Purple Polka Dot& Stripes Self Tie Bow Tie & Pocket Square GiftSet For Men.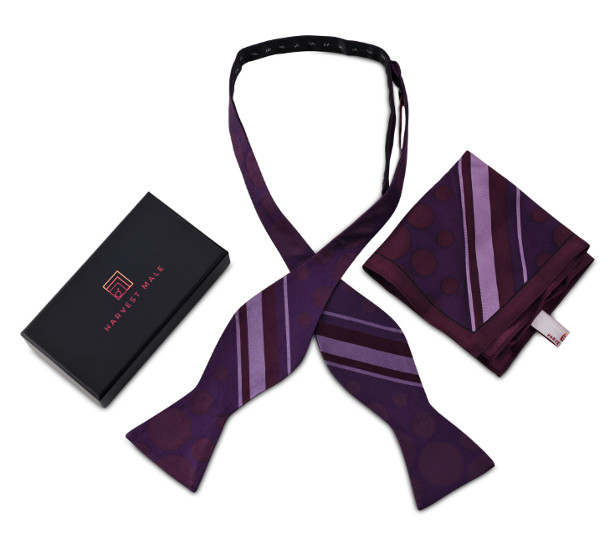 Available on (www.mybetterbasics.com) http://www.mybetterbasics.com/products/harvest-male-100-silk-purple-polka-dot-stripes-self-tie-bow-tie-pocket-square-gift-set-for-men as well as here on Amazon.com . This is part of what the brand calls the "SWAGBox". It is instantstyle in a box that a man with high fashion aspirations can pick up, put on..and not spend a ton of time thinking about his look. It is meant to bepaired with matching merino wool seamless dress socks (coming soon). Youcan also find it on our Amazon Brand Page: https://www.amazon.com/ALH-Enterprises-LLC/pages/default?pageId=TO11VTR5Z5444CZ
Also have a classic Black Silk Self-Tie Bow Tie forformal occasions (church, holiday party, wedding, etc.) or to snazz-up a causaloutfit. Please find the product on our website https://www.mybetterbasics.com/collections/harvest-male/products/harvest-male-100-silk-jacquard-woven-self-tie-bow-tie
as well as here on Amazon..com.

www.enchantails.com >> To All Who Dream of Mermaids ! Mermaids Tail Slumber Bags !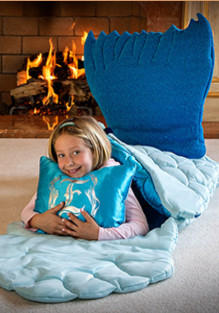 Enchantails celebrates the love of Mermaids and all things under the sea! When you slip into an EXCLUSIVE ENCHANTAILS SLUMBER BAG, playtime and sleepovers become a magical realm where destiny awaits!
Designed to ignite imagination, these slumber bags create hours of fun, role play, and sweet dreams, making you feel like a Royal Mermaid of Oceana, a world based on very independent mermaid princesses who inhabit different regions around the world. Each bag features a unique tail with rich colors, lush fabrics and glow-in-the-dark thread inspired by its Royal Mermaid and realm.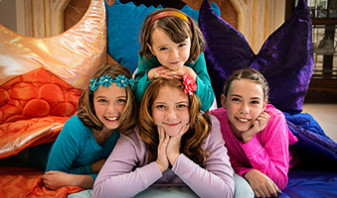 All slumber bags come with a coordinating Easy Carry Tote, beautiful Decorator Pillow, Bonus Storybook, and Wall Decals that feature the matching Royal Mermaid and her Sea Buddy.
See more at  >> www.enchantails.com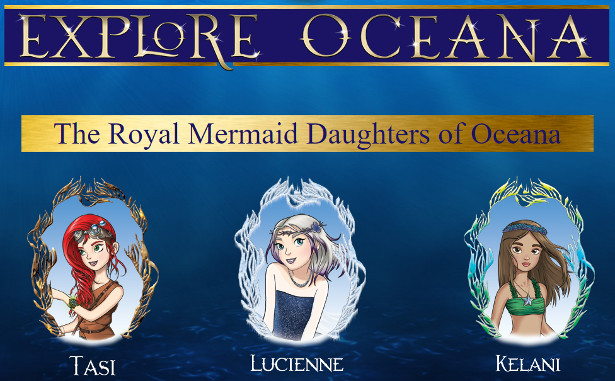 Easter inspiration from Sophie Allport!
www.sophieallport.com/uk/view-by-range/chicken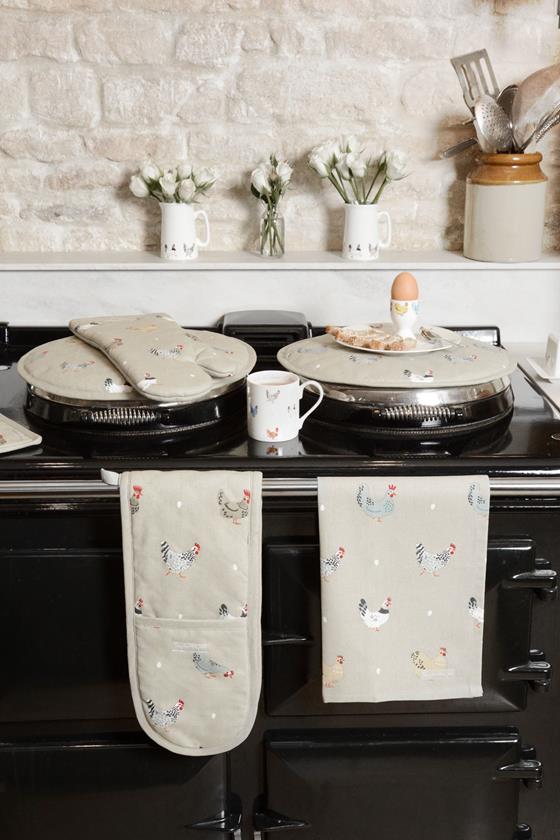 These Chicken and Duck designs make great gifts and homeware accessories for Spring and Easter. Take a peek at their new collections:
NEW Runner Duck
NEW Lay a little egg 'Hens'
Best selling Chicken
www.shiply.com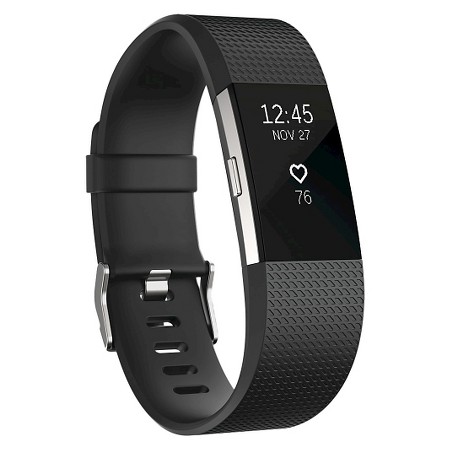 For anyone who likes to keep themselves in shape, the recently released Fitbit Charge 2 is very impressive.
The watch itself is lightweight, stylish and comes in an array of colours, meaning there's a look for everyone. Its sleek design means it's more than comfortable to wear throughout the day.
The watch features in-built Bluetooth, which means all your fitness stats are automatically synced straight to your mobile. You can therefore monitor your progress throughout the day, simply by accessing the app on your mobile device.
It has a 5-day battery life so it doesn't require constant charging, which is always a bonus! It's also water resistant which is another nice addition.
It currently has a retail price of £139.99 so it's not a cheap gift, but as someone who's tried lots of poor fitness tracking devices over the years, it's absolutely worth the money.
 Compagnie XY
One of the leading contemporary French circus companies in the world – who will be returning to London's Roundhouse for the UK premiere of their spectacular new show It's Not Yet Midnight… from 10th – 23rd April 2017.
Compagnie XY's It's Not Yet Midnight… is unlike anything in British circus right now, from their unique set up with over 20 awe-inspiring acrobats performing together to their exceptional 10 hour warm up process. This is a humorous, playful and uplifting show about togetherness, blending beautiful choreography with exceptional circus skills and physicality.
Blooming Secrets, a gardening website that provides personalized selections based off your exact location and level of gardening (so everyone can have a green thumb!).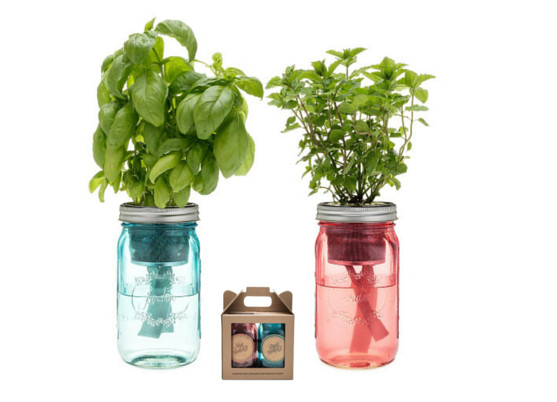 Hydroponic Herb Kit
http://www.bloomingsecrets.com/gardening/basil-mint-garden-jar
Harvest Window Box
http://www.bloomingsecrets.com/gardening/harvest-window-box
Mango Calla Lily Kit (we have 3 other kits similar to this in different colors with different plants).
http://www.bloomingsecrets.com/gardening/mango-calla-lily-kit
Top Board Games For Easter Half Term including Bunny Jump, Googly Eyes and Yeti In My Spaghetti

Easter half term is just around the corner and University Games has pulled together its top games to keep the family entertained across the Easter holidays. Whether it's stealing carrots from the bunny's burrow, drawing with googly glasses or naming the first three things in 5 seconds… University Games has something to suit all ages.
Description: Macintosh HD: Spring Into Spring: Bunny Jump
The fast and furious family game Bunny Jump will leave little ones eagerly waiting in anticipation to catch bunny when he randomly jumps from his burrow to protect the carrots growing in his garden! Catch the bunny and gain extra carrots – the player to collect the most, wins.
Aged 4+ years. For 2+ players. RRP £19.99 available at Toys R Us, Argos and Amazon
Get the kids giggling: Yeti In My Spaghetti
Description: CarouselPR: This game is as crazy as it sounds… Take turns to carefully pull away the squiggly spaghetti sticks from the bowl, but be careful not to let the yeti that is sat balancing on top tumble into the bowl. As the intensity rises with each draw of spaghetti, the player who makes the yeti fall is the looser!
Ages 4+. For 2+ players. RRP: £19.99 available from Amazon
Description:  Ellen DeGeneres Show Favourite: 5 Second Rule Jr.
The super popular, lightening fast game of 5 Second Rule is sure to unleash everyone's competitive side! Players have to answer with the first three words that come to mind before the 5 second timer is up.
This Jr. version makes it suitable for the smaller members of the family too.
Ages 5+. RRP £19.99 available from Argos, Amazon and Toys R Us
Description: the road over half term? Grab yourself a game 5 Second Rule Mini – the UK's no.1 selling mini game! Age 8+. RRP £7.99 available from Tesco, Amazon and John Lewis
Hilariously Funny: Googly Eyes
Description: carouselpr:University Games Googly Eyes is the hilarious drawing game involving crazy, googly glasses that challenge your vision and leave you googling for more.
Simply put on the zany, vision-altering Googly Eye glasses and start to draw whilst the team tries to guess what you're drawing – and on a time limit!
Ages 7+. RRP £19.99 available from Amazon, Toys R Us and Argos
Fun for wordsmiths: Word Has it!
Description: CarouselPR:University Games Challenge the wordsmiths in the family to this race at great speed… the tallest word is what you need!
This new word game from University Games is sure to put the fun on the rise – simply create the tallest word under the time limit to win!
Ages 7+. For 2 – 4players. RRP: £19.99 available from Amazon
Great For Little Ones: Don't Rock The Boat
Description: Fancy yourself the challenge of balancing a crew of 16 pirate penguins? Take turns to balance the pirate penguins on the ship without making it tip!
Be ever so careful, if you rock the boat and send the penguins overboard, ye might have to walk the plank! A fun balancing game for all buccaneers!
Ages 5+. For 2-4 players. RRP £14.99, available at Amazon, Toys R Us and Argos
Trollbeads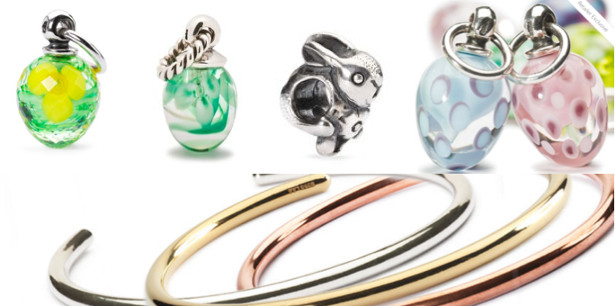 Adorn the colours and spirit of easter with daffodil yellows, sweet little bunnies, and soft colour egg charms. Paired with a luxury Trollbeads bangle the holiday look was never a more simple choice.
As they say, the sweetest of treats come in the smallest of packages.
Beads from £35 and Bangles from £50
JOYEUSES PÂQUES from PAUL
-The Easter Collection-

Celebrate the fun and festivities of Easter, or Pâques as it's known in France, with French artisan bakery and patisserie PAUL's collection of stylish yet playful treats. From indulgent cakes and chocolate treats, to carefully-crafted unique breads with an Easter twist, these charming delights are perfect to share with friends and family and will be available online and across all PAUL shops from Tuesday 28th March.
Whether you're looking to spoil sweet-toothed enfants, break – chocolate – bread with a friend or simply indulge your inner chocoholic; there is something for everyone.
SWEET TREATS
Gâteau de Pâques – Easter Cake (£4.50, individual, £27.95, serves 6-8); back by popular demand and now available in both individual and 6-8 people servings, this decadently rich cake is the perfect centrepiece for Easter celebrations. Made using dark chocolate sponge, a thin layer of chocolate mousse and craquant, decorated with white chocolate, gold sparkles and an iced chick – satisfy your sweet tooth and indulge your inner chocoholic, it's Easter after all!
Mini Oeuf à la Carotte – Easter Carrot Cake (£4.50, individual); taking a popular classic and shaping it into a seasonal special, this beautiful egg-shaped carrot cake is made using freshly grated carrots, soft cream cheese, pecan nuts and vanilla syrup – topped with an iced carrot and a sprinkle of pecans for added crunch!
Oeuf Chocolat au Lait (£9.95, 250g) – Milk Chocolate Egg; a rich milk chocolate egg, finished with a delicate floral design.
Poule Chocolat – Chocolate Hens (£3.95 each, 75g); if you're looking for something a little chirpier than the traditional egg, opt for PAUL's carefully-crafted milk chocolate hollow Easter hens, ideal for all ages. Finished with dark and white chocolate touches.
Sucette Chocolat Lapin – Chocolate Rabbit (£1.50, 35g); an adorable pocket-sized bouncing bunny lollipop, made using deliciously creamy milk chocolate, perfect for the little ones!
Mini Oeufs Chocolat – Mini Chocolate Eggs (£3.95, 150g); beautifully pre-packed in brightly coloured foils and tied up with a signature PAUL ribbon, this moreish assortment of gianduja chocolate, gianduja milk chocolate and praline-filled mini eggs are the perfect treat to share with family and friends.
UNIQUE BREADS
Pain Carrottes Noisettes – Carrot and Hazelnut Loaf (£3.50, 400g); a unique Easter bread freshly baked with crunchy hazelnuts and carrots, finished with a beautifully elegant design on the top. Simply add a swish of butter or match with a selection of meats and cheeses for a wonderful Easter brunch.
Baguette Chocolat – Chocolate Baguette (£1.95, 250g); returning to the PAUL shelves after an incredible success throughout National Chocolate Week, break bread with friends or take an alternative approach to Easter with this innovative chocolate baguette. Top with your favourite fresh fruit, crushed nuts or your favourite PAUL spread.
French, family-run bakery PAUL has been providing freshly-baked patisserie and perfect viennoiserie for five generations, and certainly knows a thing or two about time-honoured traditions and celebrating in style.
Joyeuses Pâques from PAUL!
www.paul-uk.com
Twitter: @PAUL_BAKERY
Instagram: @PAUL_BAKERYUK
www.beddley.com
 It's the most efficient duvet cover ever known, a real home comfort and time saver!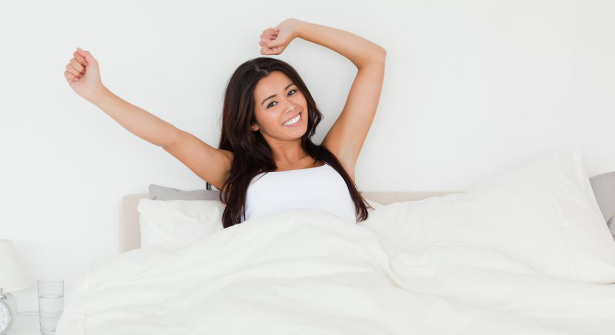 STUFFING A DUVET INTO A DUVET COVER IS ONE OF THE MOST ANNOYING TASKS EVER! …
We solved this problem by inventing a revolutionary duvet cover (comforter cover) that is the most user-friendly duvet cover anywhere. Unlike traditional duvet covers, no stuffing, shoving or shaking of duvet is needed and your duvet is in or out of the cover in a fraction of the time.. Our duvet cover invention is changing lives. It makes life easier, saves time and energy and improves productivity. It's great for everyone, especially those with busy lifestyles. No one ever has to struggle with their duvet cover again. It's so easy even a child can do it!
The Hunt is Over: Healthy Easter Breaks for Everyone

Ditch the Easter eggs in favour of one of these luxury wellness breaks, as Health and Fitness Travel, the leading experts in tailor-made wellness holidays worldwide, round up this year's best Easter getaways which have something for everyone. The 2017 Easter break (14-17th April) is a good time to venture abroad with two consecutive four day weeks. From local to long haul and from the affordable to the luxurious, find an Easter break to revive yourself.
From adrenaline-fuelled adventures in Oman to finding your inner Zen on a mindfulness retreat in Portugal, this egg-stensive guide from Ibiza to India has a healthy holiday to meet everyone's wellness needs this Easter.
The Easter Detox Bunny
Tenerife: Oceano Detox
Cleanse yourself from head-to-toe this Easter at this medical spa set in subtropical Tenerife, that uses the natural healing powers of the sea to detox the entire body. Banish winter toxins through a range of treatments, including massage, thalassotherapy and colonic irrigation. Boost your fitness through personal training sessions and group classes, or enjoy the natural surroundings through an invigorating hike through the nearby Anaga mountains. Daily healthy meals and spa access means you'll be returning home thoroughly cleansed, inside and out.
Health and Fitness Travel (0203 397 8891 healthandfitnesstravel.com) offers 7 nights at Oceano from £1,400pp or £1,610pp for single occupancy. Price includes full board, return flights and transfers.
Lovepop
www.lovepopcards.com
Get Easter-ready with 3D Lovepops – these gorgeous greeting cards come in pastel colors and multidimensional laser-cut designs, perfect for party invitations or a sweet note wishing others hope, joy and warmth this holiday. Plus, they are the perfect stuffers for Easter baskets!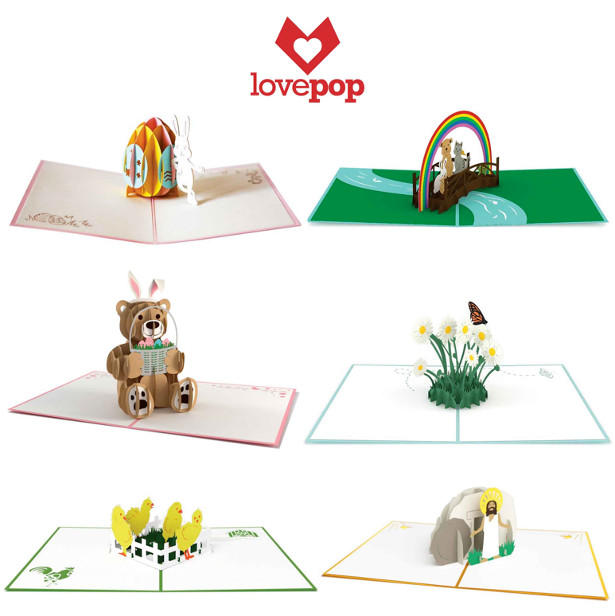 Milk and Dark chocolate Easter egg bonbons add a sweet touch to your holiday celebration!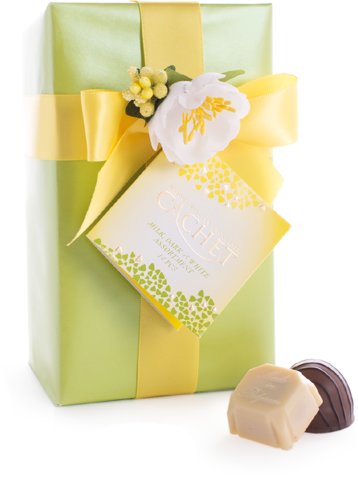 Discover luxury Easter chocolate & stunning Easter gifts from Cachet Chocolates. Find the perfect Easter gift, or simply indulge in our award-winning chocolate ballotins. A gorgeous gift all dressed up for spring!
Smart Ideas For Life
Products that can save time and bring more fun into the everyday mundane tasks.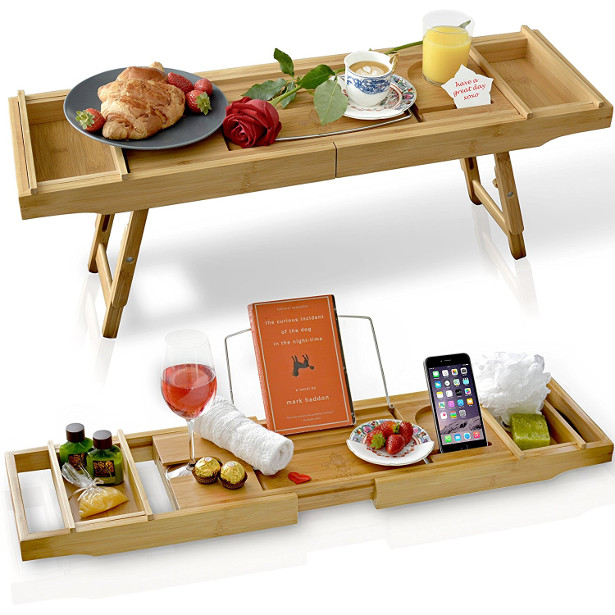 1. Our latest product is a Bathtub Caddy/ Bed Tray –
We have created a new product that is unique on the market, by marrying these two products into one. Creating the ultimate pampering experience.
https://www.amazon.com/dp/B01N2G2VRI
2. Stainless steel beer bottle koozie – Keeps beer cold and protects the bottles from breaking.
It is a great product to have when glass bottles are not allowed such as public places, pools, beach.
https://www.amazon.com/Stainless-Prevents-Stopper-Insulated-Carabiner/dp/B01JIGMLOO
3. Watermelon Slicer – makes slicing watermelons a breeze and mess free
https://www.amazon.com/Watermelon-Slicer-Server-Smart-Ideas/dp/B01F5I73T2
https://www.smartideas4life.com/
Get Ready to be 'EGGS-hausted' by all the exciting activities at Drayton Manor Park this Easter
Drayton Manor Park in Staffordshire will be going hopping mad with all the exciting Easter activities in store for its visitors between Saturday 8th and Sunday 23rd April. The festivities will kick off with the arrival of a new locomotive and his hot air balloon friend at the award-winning Thomas Land™ attraction.
Fly up, up and away with Thomas Land's newest addition James and his Red Balloon as he invites excited families to discover the magical Island of Sodor. Catch your favourite Thomas and Friends™ characters throughout the day at Knapford Station for the Thomas Land live shows as well as being in with the chance of meeting your favourite characters face to face. Visitors should be sure to stock up on Easter treats as they work their way round the park, available at all the park's catering facilities.
The successful multi-million pound Thomas Land was launched in 2008 and recently underwent a £2.5 million expansion, cementing its status in the hearts of UK families. The well themed attraction ensures visitors of any age are immersed in Thomas and Friends fun from the moment they step through the gates. With over 20 rides and attractions, including Troublesome Trucks, Flynn's Fire Rescue and Toby's Tram Express, the magical Island of Sodor has plenty to offer where fans of the little blue engine can get up close and personal with their favourite characters from the hugely popular Thomas & Friends™ series.
For thrill seekers, the park is home to some of the biggest and scariest rides around, such as the 54m drop tower, Apocalypse and stand up coaster, Shockwave. So whatever the weather, you're sure to leave with a bright smile on your face.
Visitors are also invited to enhance their experience and face their fear of heights with a visit to the high rope adventure challenge, VertiGO*, or why not visit the majestic Sumatran Tigers in the 15-acre Zoo, home to many creatures including a mischievous mob of Meerkats and the cheeky Tamarins in the Tamarin Trail.
If you're looking for the perfect 'staycation' this Easter, check out the onsite 150 bedroom 4-Star Drayton Manor Hotel, a stone's throw from the park. With 15 Thomas & Friends themed bedrooms to choose from, this is the ideal place for families to spend some quality time together and have a magical experience.
Visitors can relax after hours of fun at a fraction of the cost by taking advantage of Drayton Manor Hotel's great Stay and Play package offers available now. For the little ones, the Thomas room Stay and Play Package offers a cosy night's rest in their very own Thomas themed bunk bed, each complete with its own television and Thomas & Friends DVD** and includes a one-night stay at the hotel with a full English breakfast with a visit from your favourite Thomas characters, free Wi-Fi and car parking on site, plus one ticket per person into Drayton Manor Park.
Guests staying in other rooms can also upgrade to a Thomas Land character breakfast, for a supplementary cost of £5.95 per child and £6.95 per adult (subject to availability on selected dates).
To enjoy the whole Drayton Manor Park experience for one great price, Stay and Play packages can be booked online or by calling 01827 285551.
To book tickets, or for more information about the park, visit www.draytonmanor.co.uk or call 0844 472 1950. Reduced prices are available for tickets bought in advance. For regular updates and news about Drayton Manor Park follow us on Twitter www.twitter.com/Draytonmanor and Facebook www.facebook.com/DraytonManorPark
A gr8 new underwater attraction to premiere in Birmingham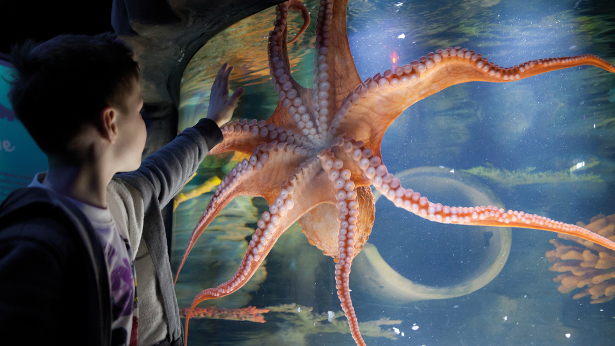 For the first time ever in the heart of the city you can enjoy the world of the Octopus at the National Sea Life Centre Birmingham.
Visitors to the Midlands leading underwater attraction can enjoy an interactive spectacle as they tour the fascinating home of the Octopus. A month in the making the tentacle-tastic realm has been specially designed to delight the new arrivals, and mesmerise visitors as they explore the exhibit and meet the beautiful creatures.
Marvel at the Giant Pacific Octopus named after local singing sensation, Beverley Knight or Bev for short! She's a true master of disguise who can blend into her surroundings at a moment's notice, and squeeze into spaces as small as the head of the needle. Not to be missed, Bev is the largest and most intelligent octopus to make Birmingham her home. Weighing up to 50 kilograms she can grow up to five metres in length! Known for her inquisitive, fun nature, she loves nothing more than showing off to the crowds decoding mazes, opening jars and blending into the background with her crafty camouflage skills!
Look out for the incredible Lesser Octopus! Lenny, after local legend Lenny Henry, likes to curl up in his tentacles when he rests and is actually one of the only two species found in UK waters.
Delve deeper into the new exhibit and take a giant step into the fascinating world of the Cuttlefish. With eight arms and two tentacles, they have ridges and grooves that are used to catch prey. Not only that, they also have the astonishing ability to change their colour to communicate with other cuttlefish!
Chris Gamble, Displays Supervisor at The National Sea Life Centre Birmingham said; "Octopus Hideout is a fantastic new addition to our underwater world. It's the perfect way for visitors to get up close and personal with some of the oceans' most intelligent creatures.
"We are delighted our eight-legged friends are settling in so well, and look forward to welcoming visitors to meet our new arrivals."
The Midlands' only underwater day out is the perfect all-weather attraction. For further information or to pre-book tickets online before your visit please go to www2.visitsealife.com/birmingham/discover/octopus-hideout/. Reduced prices are available for tickets booked in advance.
For regular news, updates and competitions, The National Sea Life Centre Birmingham is also on Facebook https://www.facebook.com/sealifebirmingham and Twitter https://twitter.com/sealifebham.
Garrett Wade Gardening Tools
www.garrettwade.com

Since 1975 the Garrett Wade philosophy has been simple: to find and bring you unique tools and other hands-on products of exceptional quality and solid value, in terms of design, materials, and workmanship-in short: tools that will improve your work, enrich your life and, hopefully, make your heart beat just a little bit faster.
Simnel Cake Recipe from Sopwell House's
Executive Head Chef Gopi Chandran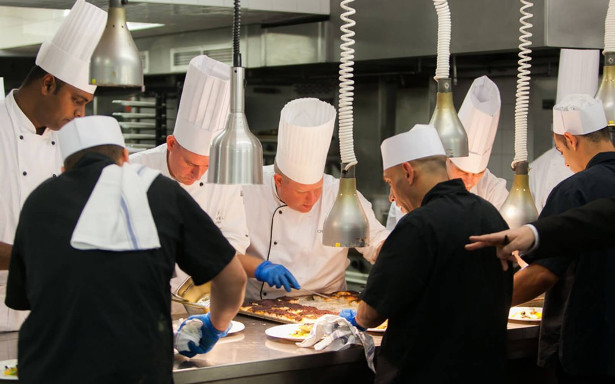 Just in time for Easter, Executive Head Chef at Sopwell House, Gopi Chandran, has shared his fool-proof Simnel cake recipe. The traditional Easter treat has been enjoyed since the Medieval times as a cake symbolic of the Easter story. Simnel cake is a light fruit cake with a hidden almond centre and is adorned with eleven almond paste balls to represent the disciples (minus Judas).
Ingredients
• 175 g soft butter or margarine
• 175 g light muscovado sugar
• 3 eggs
• 175 g self-raising flour
• 175 g sultanas
• 45 g dried apricots
• 45g dried apples
• 90 g glacé cherries, quartered, rinsed, and dried
• 30 g candied peel, roughly chopped
• Grated Lemon zest
• 1 tsp ground mixed spice
For decorating:
• 500g almond paste
• 2tbsp apricot jam
• 1 egg white
Equipment: 7 inch deep round loose bottom cake tin.
Method
1. Preheat the oven to 165C.
2. Roll out one-third of the almond paste. Using the base of the cake as a guide, cut out an 18cm disc.
3. Grease the cake tin, then line the bottom and side with greaseproof paper.
4. Combine all the cake ingredients in a bowl. Beat well until thoroughly blended. Spoon half of the cake mixture into the prepared tin and smooth the surface. Top with the pre-cut disc of almond paste.
5. Spoon the remaining cake mixture on top of the disc and smooth the surface.
6. Bake in the preheated oven for 45 minutes to 1 hour, or until golden brown and firm to the touch. If the cake is browning too quickly cover the top of the cake with greaseproof paper.
7. Leave to cool for 10 minutes, then remove from the tin, and leave to cool fully.
8. Warm the apricot jam and brush on top of the cake.
9. To decorate the cake, roll out half of the remaining almond paste and use the tin to cut out another 18cm disc. Put it on top of the jam and crimp the edges. Roll the remaining almond paste into 11 even-sized balls. Place the balls evenly around the edge of the cake, attaching them with egg white.
10. Brush the tops of the balls and the almond paste top with egg white. Place under a hot grill for 1-2 minutes until golden.
Sopwell House is a stunning Georgian manor house located in the city of St. Albans deep within the Hertfordshire countryside. Located only 20 minutes from London St. Pancras, the hotel is the idyllic getaway just outside of the hustle and bustle of the capital. The hotel is the perfect place to dine boasting two restaurants, an elegant cocktail lounge, and conservatory bar, all of which look out on 12-acres of beautiful gardens.
Sopwell House, Cottonmill Lane, St Albans, AL1 2HQ
For reservations, please call: 01727 864477
www.sopwellhouse.co.uk
Hop to the top with Up at The O2 this Easter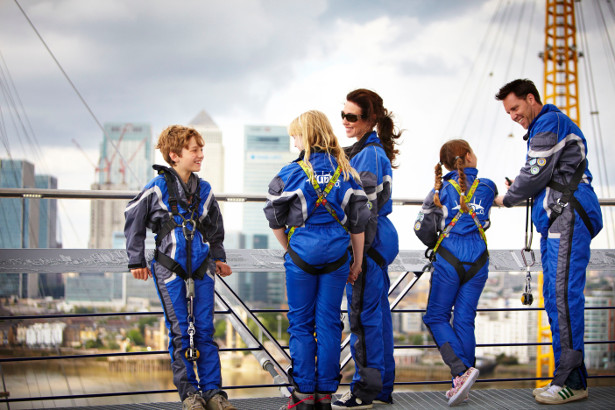 This Easter, take a break from the chocolate eggs and try a unique experience with a climb Up at The O2. The unforgettable expedition offers adventurous families the chance to experience urban mountaineering with an exhilarating 90-minute climb up one of London's most iconic landmarks.
Just in time for the Easter half term, Up at The O2 are delighted to announce that children aged as young as 9 years old can now climb The O2 (previous age was 10). Furthermore, Up at The O2 is offering a number of complimentary climbs to Scouts to encourage young adventurers to explore the city from great heights, available on a first come, first served basis. Following this, groups of 10 or more Scouts can enjoy a climb Up at The O2 for a third off the original price.
Dressed in full explorer attire, climbers will journey to the peak of the world-renowned entertainment venue with an experienced guide on hand to talk them through every step across the 350m walkway. Families can enjoy the tremendous sense of achievement when they reach the viewing platform, just like the many famous faces that have also conquered The O2, including Ant & Dec, Rudimental, Sam Smith and 30 Seconds to Mars. Upon reaching the summit, 52m above ground level, climbers can take a moment to soak up the spectacular sights of the city.
Following the ascent back down the roof, why not head inside for a well deserved bite to eat at one of the many great family restaurants The O2 has to offer, including Cabana, Gourmet Burger Kitchen and Frankie & Benny's. Continue the fun with a trip to Cineworld to enjoy the latest blockbusters such as Smurfs: The Lost Village and Beauty and the Beast.
For a memorable day out that's sure to impress the kids this Easter, visit http://www.theo2.co.uk/upattheo2 and book a climb Up at The O2. Prices start from £30 for adults and children (over 9 years). To avoid disappointment, advance bookings are suggested.
DELSEY
DELSEY's latest range the BELFORT PLUS is perfect luggage for families on the go. With trendy colours, ultimate security locks and weatherproofing, it'll be the case to be seen with when setting off on a family holiday. It has a 100% polypropylene shell, the most impact-resistant and chemical-resistant material on the market, so will stay looking great for even the most boisterous family.
Black, Blue, Red, Beige, Cyan blue launched in the UK in January and February 2017. Green, Yellow Limited editions released in May 2017.
55 cm £115 and 55 cm slim, £125 | 70 cm, £135 | 76 cm, £145 | 82 cm, £155.
Soapy Soap Company
Move over, flowers, sugary jelly beans, and chocolates! Here's a one-of-a-kind, practical, and affordable gift idea that could be a great addition to your readers' Easter baskets.
DesignMySoap.com is the world's only online soap-making studio. Visitors choose their skin type, essential oils, exfoliants and other add-ins like activated charcoal. They even get to choose their soap label and name their soap, making this a great vehicle for personalized messages.
Also, you can get as few or as many bars of all-natural, custom soap as you like. The soap arrives safe to use in about 10 days. Cost is $7 per bar and U.S. shipping is a flat rate of $5. All soaps are vegan, cruelty-free, gluten- and GMO-free.
You could even suggest a gift certificate for DesignMySoap.com or have your readers design some special soap themselves for inclusion in their Easter baskets.
www.SoapySoapCompany.com
www.facebook.com/SoapySoapCompany
A compelling cosmetics line called "Twenty2Cosmetics"
www.twenty2cosmetics.com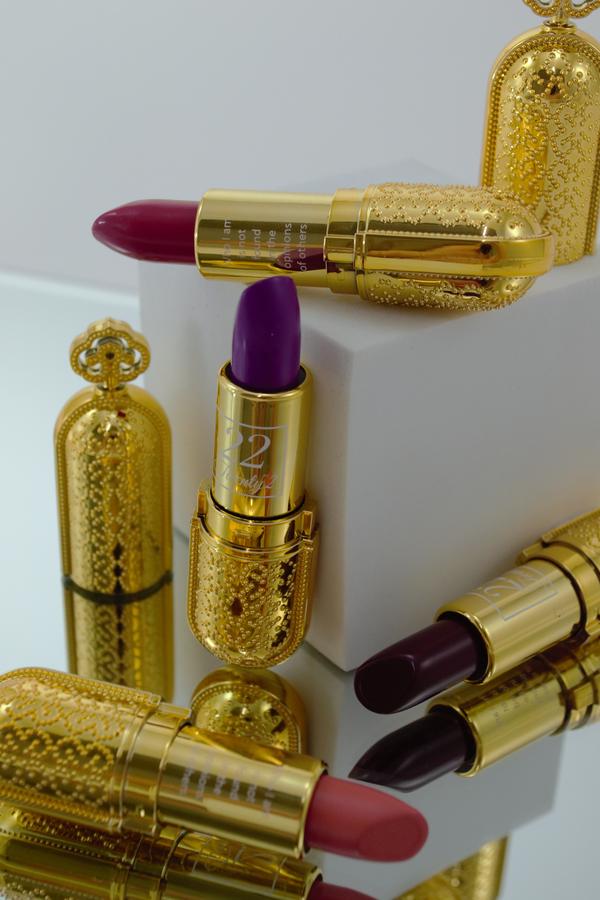 Your will enjoy the fact that they are highly pigmented and will further pronounce the loveliness and arrangements of their facial features. BEYOND that, you will love the fact that our products are a representation of how women can confidently view themselves inside and out! Their product is created in such a way that every woman will have the boldness and the courage to not solely view themselves as just as object and being of fascination and admiration like a Zoo animal, but you will see yourself as an influential vessel of both beauty and substance. Someone that has something to offer and contribute in this lifetime for the better among your peers in society, and can look good WHILE DOING IT!
Our lipsticks retail for $15
What better gift to give?
These products are a great way to remind women of how treasured and valued they are.
Twice Brewed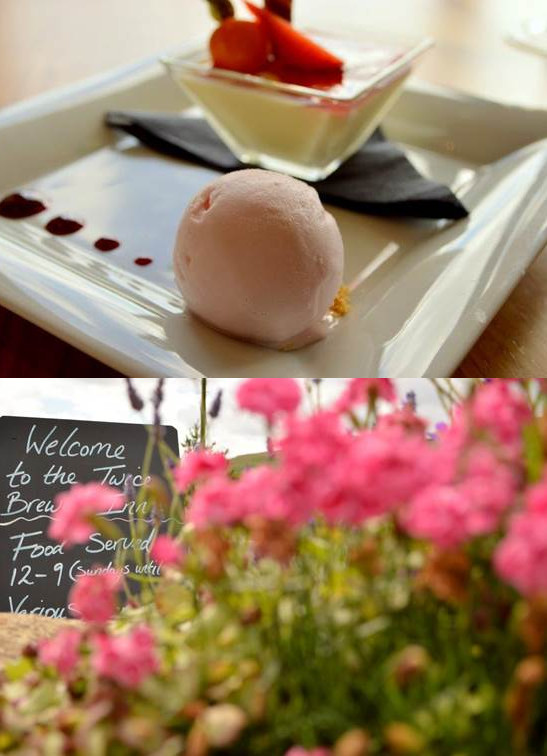 The Twice Brewed Inn is set amongst some of the most breath taking scenery in England and stands in the shadows of Steel Rigg, without doubt one of the most dramatic parts of Hadrian's Wall. The Twice Brewed is close to all the main Roman sites on the wall – Vindolanda, Housteads and The Roman Army Museum. The Inn is the perfect place to spend a family trip this easter.
The Inn provides comfortable accommodation all with en-suite facilities. Relax in the bar in front of a roaring fire where you can enjoy real ales, beers from around the world, an international wine selection and a rather more locally themed menu showcasing the very best of local produce.
The Inn provide home cooked food, locally sourced where possible and available all day in both the bar and the restaurant. Their calendar of events sees regular special menus, offers and seasonal produce. There is also a brand new Private Function Room available for hire so whether you're celebrating a wedding, a Birthday, your retirement, graduation or anything else, The Twice Brewed is where you need to be.
Other facilities on offer include; accommodation, beer garden, coach and car parking, cycle storage and we do of course, welcome dogs.
The Twice Brewed Inn was awarded the maximum 5 stars out of 5 for food hygiene by the FSA.
The Twice Brewed Inn
Bardon Mill, Hexham,
Northumberland
NE47 7AN
Tel: 01434 344534
www.tableking.com.au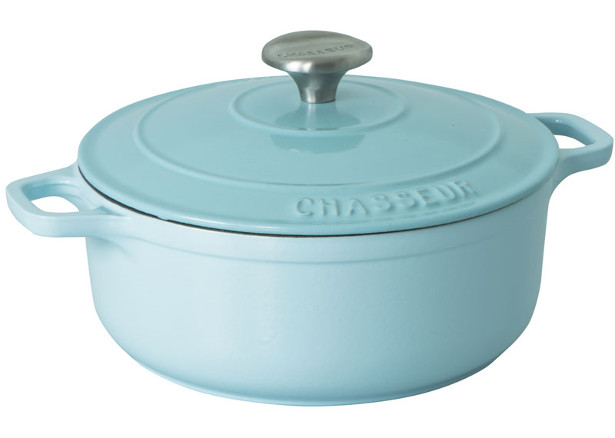 What is popular right now is our range of Duck Egg Chasseur Dutch Ovens. This Chasseur Duck Egg Blue Round French Oven 28cm 6.3L not only looks great, but can be used on all stovetops and in the oven. View here: www.tableking.com.au/product/chasseur-duck-egg-blue-round-french-oven-28cm-6-3l/
Freya's Nourishment Soy Candles and Natural Beauty Products
www.freyasnourishment.com.au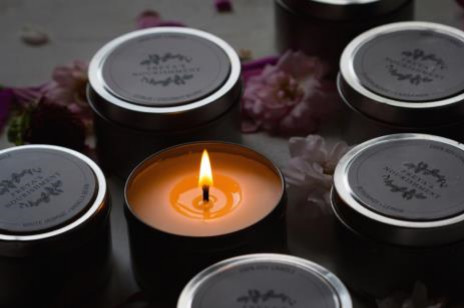 Bath and Foot Salts
These beautiful bath salts come in three different essential oil scents and dried flowers and are fantastic for both a bath and a foot soak. The perfect gift for all ages, these therapeutic salts help ease muscle aches and pains, recover from sports, reduce inflammation and help relax you ready for a peaceful night's sleep.
Large Soy Candles
Our hand poured large 90 hour amber glass tumbler or medium 30 hour travel tins come in six different scents. The tins are a fantastic travel companion or stocking filler.
Rose Hand Scrub
This beautiful sea salt scrub with oils and rose petals is gentle yet exfoliating. The oils used are healing and rejuvenating for those with eczema, psoriasis or scarring. Perfect to use after work if you are a chef, an age worker, a nurse, a gardener, a health practitioner, a vet and are constantly washing your hands. Keep a jar by the sink and use after washing your hands. This scrub is also wonderful on the feet.
Coffee Coconut Scrub
The gorgeous aroma of fresh coffee mixed with coconut oil, cinnamon and vanilla will make anyone feel invigorated and ready to start the day. The scrub is perfect for face and body, helps with acne, cellulite and dry skin. It's perfect to use before shaving or to remove fake tan. This scrub is popular with men and women alike, and of all ages.
Please find attached a selection of our gorgeous, handmade beauty products and soy candles from Freya's Nourishment. Any of our range would be a perfect Easter gift for anyone in the family!


The Wall Sticker Company we have a range of products that are the perfect items for Easter ! >> www.thewallstickercompany.com.au (Worldwide Shipping!)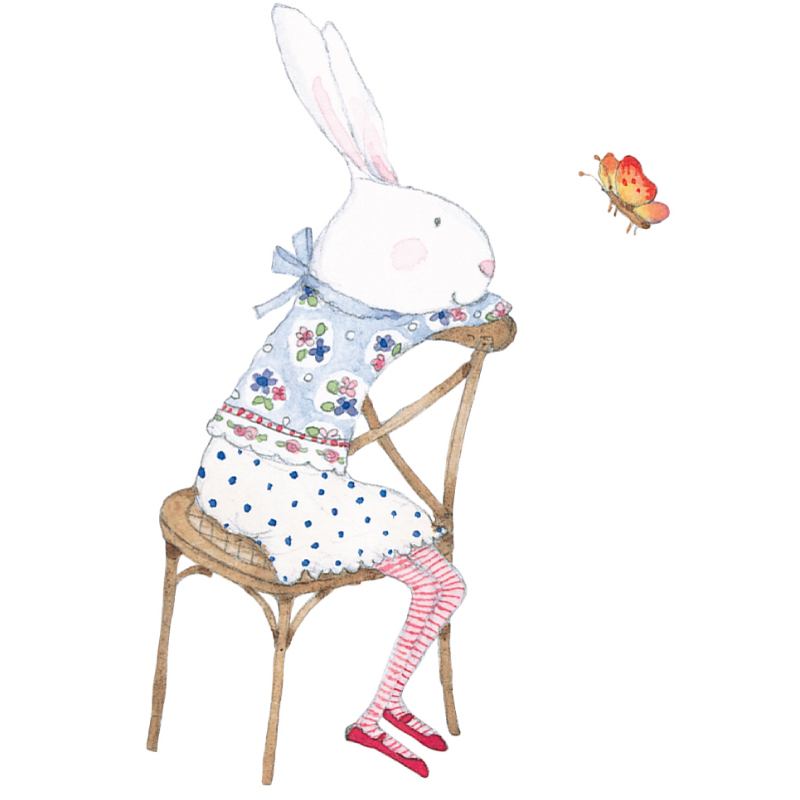 FACEBOOK | PINTEREST | YOUTUBE | INSTAGRAM
Removable decals, wallpapers and murals are an affordable and instant solution. No glue or water, the DIY products go up quickly, have a beautiful matte finish, can be reapplied over and over, and won't damage the wall – the "landlord-friendly" products are perfect for renters; they can even be stored and moved to the next home.
Started in 2006, The Wall Sticker Co. is an Australian business who love creating gorgeous wall stickers & removable wallpaper designs. Our product has a fabric finish, easy to put up, and landlord-friendly!
We listen to what you want and collaborate with designers, as well as great brands, to bring you cutting-edge designs for bedrooms, living space, and commercial applications.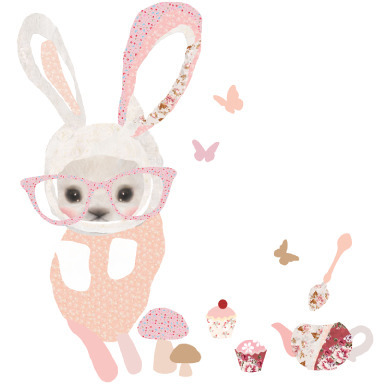 Great Customer Service
Our range of products are printed to order in Melbourne Australia for shipping everywhere, and are a safe for children. Products suitable for Easter below!
Twigseeds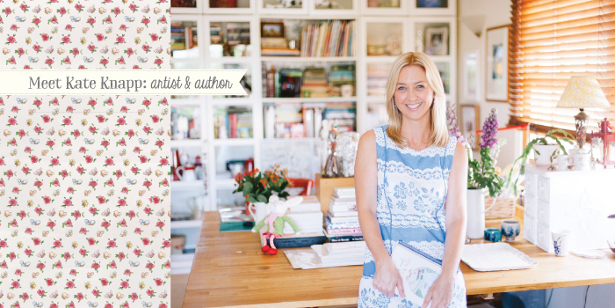 www.cufflinks.com
Below is a small assortment of style upgrades you can update your look with this spring!
Laces
http://www.cufflinks.com/pop-of-neon-4-pack-shoe-laces.html
Yoda Checker Socks
http://www.cufflinks.com/yoda-navy-checker-sock.html
Green Chambray Lapel Flower
http://www.cufflinks.com/green-chambray-large-lapel-flower.html
Collar Perfect
www.collarperfect.com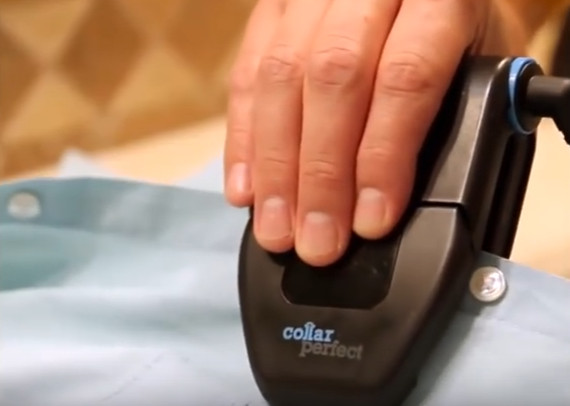 Collar Perfect is a simple, travel sized, and convenient ironing solution. Collar Perfect allows for quick touch-ups between buttons, flattens pesky shirt collars, sharpens pant creases, and irons everything else in between. In fact, no ironing is even board necessary. Collar Perfect isn't just for touch-ups; it transforms to handle the whole garment when you need it. Collar Perfect is so compact it's the size of a cell phone. It's the perfect solution for traveling or keeping at your desk. It's ready whenever, or wherever you need it. It's the "Perfect Solution to Iron out the Wrinkles in Your Life".
The Perfect Features:
· Rotating Power Cord: Perfect to provide improved user ability in detailing and ironing scenarios
· Power Support: Built in support for 110V or 220V power requirements
· 5 Adjustable Temperature Settings: Perfect for any temperature (Poly, Silk, Wool, Cotton, Denim, and Linen)
· Dual Ironing Positions: Perfect for quick touch-ups or for when you need larger surface area ironing
· Size: Small, Light-Weight, and Compact – perfect for any situation
· Deluxe Travel Bag: Perfect for
Customer Feedback:
"I don't iron but love having this gadget between my dryer and my rack to touch-up collars and those buttonhole strips that insist on curling as I remove shirts from the dryer." – Gail
"Found the product to be perfect for making quick touch ups to my collars as well as full garment ironing. The simply to use controls make it easy to operate and it heats up nicely and does a good jobs of creating crisp collars. The design makes it easy to maneuver and manipulate around the garments. Great value for the price too. Would also be good for travel use as it is compact in size as well." – Chuck
"LOVE the Collar Perfect because it does exactly what it says…..no need to pull out an ironing board…the device heats up quickly and all you need to do is glide "Collar Perfect" across the collar or cuffs and VOILA you have a perfectly pressed shirt….I even gave one to a friend as a gift and she loves it as well. I highly recommend this item." – Suzanne
"I'm very impressed (no pun intended) with this little iron. I especially enjoy having it to use when I'm removing clothes from the dryer, some items just need a small touch- up on the hem, collar, etc." – VICKI